-Short Attention Span Theater-
Raising the Flag on Iwo Jima
Hat tip Gateway Pundit for the reminder and text:

This historic picture was taken on Iwo Jima, February 23, 1945, by Joe Rosenthal. It depicts five United States Marines and a U.S. Navy corpsman raising the flag of the United States atop Mount Suribachi during the Battle of Iwo Jima in World War II.

The men are, left to right, Ira Hayes, Mike Strank, Franklin Sousley, Rene Gagnon, John Bradley, and Harlon Block.


Remember them and all the brave Marines and sailors today.
Posted by: Steve White || 02/23/2009 09:33 || Comments || Link || E-Mail|| [6475 views] Top|| File under:
Africa Horn
11 peacekeepers killed in Mogadishu
Twin explosions Sunday killed 11 Burundian troops at a compound used by African Union peacekeepers in Mogadishu, Somalia, authorities said. Shabelle Media Network reported al-Shabaab, an Islamic extremist group with ties to al-Qaida, claimed responsibility for the attack. Al-Shabaab spokesman, Sheik Mukhtar Robow Abu Mansoor, said one of their fighters detonated a jacket laden with explosives inside the Burundian base and another suicide bomber exploded his car.

In addition to the 11 Burundian soldiers killed, 15 more were wounded, the Los Angeles Times said. The newspaper reported that Mansoor, speaking to reporters by telephone, said, "Go home, otherwise you will meet our hell."

AU and United Nations officials condemned the attack. "They are trying to destabilize the situation and take away attention from the good news," said Susannah Price, a spokeswoman for the U.N. special representative to Somalia.


Yup, they sure are. What are you going to do about it?

AU officials initially said the attack wasn't carried out by suicide bombers but by mortars fired into the compound. Mansoor called them "martyrdom operations" carried out by "Mujahedeens," or holy fighters, China's state-run Xinhua news agency reported.

It was the second suicide attack in Mogadishu this month. A bomber killed 20 civilians Feb. 2 when the attacker apparently missed the intended target, Shabelle reported.

The Burundian troops are part of a 3,500-member peacekeeping contingent in Mogadishu, Somaliweyn reported.
Posted by: Steve White || 02/23/2009 00:00 || Comments || Link || E-Mail|| [6474 views] Top|| File under:
Pakistani kidnapped in Somalia
Gunmen kidnapped a Pakistani national, working on a farming project, in Somalia's semi-autonomous northern region of Puntland on Sunday, a government official said. Muse Ghelle, the governor of Bari region in Puntland, told reporters the man was kidnapped from his car about 30 kilometres south of the port of Bossaso while travelling to the project. His name and employer were not immediately known. "Our security committee is meeting about this kidnapping and we are preparing to send our troops," he told Reuters. The governor said the gunmen had gone to nearby mountains where kidnappers also held two European journalists who had been captured in Puntland in November and were freed in January.
Posted by: Fred || 02/23/2009 00:00 || Comments || Link || E-Mail|| [6473 views] Top|| File under:
Africa North
Egypt market bomb blast kills 4, two foreigners
A bomb explosion in a popular tourist area of the Egyptian capital Cairo on Sunday killed at least four people, including two foreigners, security sources said.
More on yesterday's story...
The bomb blast hit a cafe in the al-Hussein Square near the Khan al-Khaili market, wouding at least 20 people, National Democratic Party MP Talaat Mutawi told AlArabiya.net. One of the foreigners killed was French while a German tourist was badly injured, but the nationality of the other foreigner was not immediately clear.

Three Egyptians, two Germans and two Spaniards were among those injured when the explosion struck near the historic Khan al-Khalili market in eastern Cairo, popular with tourists who shop for trinkets and sit at outdoor coffee shops overlooking an historic mosque.



" It was huge, I could hear glass shattering "

Witness
"It was huge, I could hear glass shattering," a witness who heard the blast told AlArabiya.net, adding that hundreds of people began running, trampling each other and causing additional injuries.

Witnesses heard the explosion at 6:30 p.m. (18:30 GMT). One taxi driver told AlArabiya.net he heard a loud explosion and a few minutes after he drove by the scene.

"I was driving by al Hussein and al Azhar when I heard the explosion. A few minutes after people started running out like mad and I saw a police officer who waved at me and asked me to load four injured tourists who turned out to be Spanish. They were bleeding in the face. I drove them straight to the al Qasr al Eyni hospital," Ahmed Saleh, 42 told AlArabiya.net.

It was not clear who was behind the attack or if the tourists had been deliberately targeted, although Islamic militants have hit the country's tourist industry in recent decades through bomb and shooting attacks.
Posted by: Fred || 02/23/2009 00:00 || Comments || Link || E-Mail|| [6474 views] Top|| File under: Global Jihad
Bangladesh
7 JMB men remanded
A Gazipur court yesterday placed four JMB operatives detained early Saturday in Gazipur on a 10-day remand each while a Jamalpur court placed three others on a seven-day remand each.

In Gazipur, Detective Branch of Police (DB) produced Nasrin Akhter, Zahid, Masud and Atique before the Chief Judicial Magistrate's Court praying for a 10-day remand each and Chief Judicial Magistrate Mohammad Anwar Pasha granted their prayer.

Gazipur police arrested them with three grenades, bomb-making materials and books on jihad at a house in East Kalomeshwar village.

In Jamalpur, Police produced Abdullahel Kafi, Mehedi Iqbal Ripon and Shamsul Haq before a Jamalpur court seeking a seven-day remand each. The court granted the police prayer.

Police arrested JMB operatives Kafi, Ripon and Shamsul at Shekherbhita in Jamalpur town Saturday.

Meanwhile, Home Minister Sahara Khatun informed the parliament of forming a three-member probe committee headed by deputy inspector general (DIG) of Criminal Investigation Department (CID). She said the committee was asked to submit its report within three working days.

The home minister said her government is determined to identify those who are involved in militancy, their financer and arms and explosives suppliers. She assured the House of their exemplary punishment.
Posted by: Fred || 02/23/2009 00:00 || Comments || Link || E-Mail|| [6475 views] Top|| File under: Jamaat-ul-Mujahideen Bangladesh
India-Pakistan
No hand in Musa Khan's killing, says Taliban leader
Pakistan radical cleric Maulana Sufi Mohammed, the head of the banned group the Tehreek-e-Nifas-Sharia Mohammadi, has denied any hand in the murder of GEO TV reporter Musa Khan.

Khan was killed in the Swat Valley last week; he was shot several times.

The Pakistani government did a controversial deal with Sufi Mohammad last week agreeing to impose strict Islamic law and in return hoping that he would persuade his son-in-law, Maulana Fazlullah, the leader of the Taliban in Swat Valley, to give up arms.

Taliban leader Sufi Mohammed is a local hero in Swat. He was once known as the most dangerous Taliban leader in the area -- the man who put together an army of 10,000 men to fight US forces in Afghanistan after 9/11.

Pakistan government had said termed the murder of the reporter was an attack on freedom of press and promised a full investigation.

Earlier, NATO, Britain, India and other countries had expressed concerns over Pakistan government's pact with Taliban in Swat Valley, saying it could embolden militants and provide them safe haven. They have also said that similar pacts in the past have not been successful.

Pakistan President Asif Ali Zardari also acknowledged that Taliban, with whom his government reached a truce deal in the restive Swat Valley said that Taliban are "murderous thugs and militants" who "pose a danger to Pakistan, the US and India".
Posted by: john frum || 02/23/2009 10:51 || Comments || Link || E-Mail|| [6482 views] Top|| File under: TNSM
2 schools torched in Bajaur
Suspected Taliban militants have destroyed two more school in northwestern Pakistan near the insurgency-hit tribal border with Afghanistan.

Militants set fire to two schools at Tani and Lar Keley areas in the troubled Bajaur Agency on Sunday, a Press TV correspondent reported citing local officials.

Insurgents have so far destroyed more than 30 schools in the region, where Islamabad has launched a major military offensive to battle the escalating violence.

No group immediately claimed responsibility for the attacks. However, it bore the fingerprints of a pro-Taliban militant group known for targeting schools.

Tehreek-e-Taliban Pakistan (TTP) spokesman Maulvi Omar had earlier called on the Pakistani military to withdraw from the northwestern regions, threatening to destroy all the schools in the area.

Meanwhile in northwestern Swat valley, where the government has signed a peace deal with local Taliban groups, insurgents have already demolished more than 300 schools.

Violence drastically increased in Pakistan's tribal areas following the US-led invasion of Afghanistan in 2001 that toppled the Taliban regime there and sent the militants across the border.

Posted by: Fred || 02/23/2009 00:00 || Comments || Link || E-Mail|| [6477 views] Top|| File under: TTP
DCO Swat, bodyguards released
The newly appointed District Co-ordination Officer (DCO) of Swat, Khushhal Khan was released along with his six bodyguards, Tehrik Taliban Swat spokesman Haji Mulsim Khan told Geo News Sunday. They were not abducted, he said, adding that the step was taken in response to the violation of truce deal from the government. Khan said that the government had arrested two of their accomplices from Peshawar while one was gunned down in District Dir after the peace agreement, which forced them to take this step. "We want to send a clear message that what we can do if peace deal is violated," said Khan. The spokesman informed that DCO Swat Khushhal Khan was safe and treated as guest. It may be reminded that DCO Swat Khushhal Khan on way to Mingora from Saidu Sharif when he was abducted along with his six bodyguards by unidentified armed men Qambar area.
Posted by: Fred || 02/23/2009 00:00 || Comments || Link || E-Mail|| [6474 views] Top|| File under: TTP
Would-be suicide bomber identified
The would-be suicide bomber shot dead on Saturday was identified by his family at the Edhi morgue at Sohrab Goth on Sunday.

The 23-year-old deceased was identified as Mohammad Idrees Bajauri, son of Mohammad Ayub Bajauri, by his uncle Adam Khan, who also received the dead body. Gadap Town SP Rao Anwar said that the deceased's uncle and other relatives saw his picture in the newspapers and came forward to identify him. Khan told Daily Times that the deceased was the eldest of four brothers and was a resident of Bajaur. A bachelor, he had come to Karachi around eight months ago in the hopes of getting a job.

Meanwhile, sources in the police department have said that the deceased had fought alongside the Taliban in Afghanistan and had an affiliation with the Tehreek-e-Taliban Pakistan (TTP). The sources also added that Bajauri was a member of TPP's clandestine group engaged in robberies and kidnappings in the city. It is also being said that Bajauri's accomplices present in Karachi have kidnapped some influential people.
Posted by: Fred || 02/23/2009 00:00 || Comments || Link || E-Mail|| [6476 views] Top|| File under: al-Qaeda in Pakistan
Four killed in Bajaur operation
At least four Taliban were killed while three others were injured during the ongoing military operation in Bajaur Agency, officials said. Security forces pounded Taliban hideouts in Inayat Kilay, Badi Samur, Bai Cheena, Shinkot and parts of Mamoond tehsil with artillery and helicopter gunships. A jirga which was trying to broker a ceasefire between the government and Taliban has suspended its efforts.
Posted by: Fred || 02/23/2009 00:00 || Comments || Link || E-Mail|| [6479 views] Top|| File under: TTP
Waziristan Taliban set up shura to wage jihad
The Taliban in Waziristan announced forming a 'Shura Ittehadul Mujahideen' (Council of United Mujahideen) on Sunday to wage jihad 'in an organised manner'.

Pamphlets distributed in the Miranshah Bazaar and other areas of the agency headquarters said the forces led by Mullah Muhammad Omar and Osama Bin Laden were fighting against 'infidels' led by US President Barack Obama, Pakistani President Asif Zardari and Afghan President Hamid Karzai. They quoted verses of the holy Quran calling people to fight a holy war against 'infidels', who they said were killing innocent Muslims.

The announcement was made by Taliban leaders Hafiz Gul Bahadur, who is the Taliban emir in North Waziristan, Baitullah Mehsud, the top Taliban commander in South Waziristan, and Maulvi Nazir, the chief of Taliban in Wana, who said they wanted to "stop the infidels from carrying out acts of barbarism against innocent people".

Posted by: Fred || 02/23/2009 00:00 || Comments || Link || E-Mail|| [6471 views] Top|| File under: al-Qaeda in Pakistan
Iraq
100 arrested in Al Qaeda stronghold: Iraq
A military operation in the northern Iraqi province of Nineveh - where Al Qaeda insurgents still have a foothold - has netted about 100 suspects, a Defence Ministry spokesman said.

General Mohammad al-Askari said three divisions - two from the army and the other from the police - making up a combined 15,000-strong force had been deployed for the operation launched on Friday, codenamed New Hope.

The operation has been taking place in the north-west of the province near the border with Syria, according to local residents.

"The plan was decided before the January provincial elections to ensure stability in the province," said Mr Askari.

"Niniveh and Diyala [northeast of Baghdad] need repeated military operations to put pressure on the terrorists."

Posted by: GolfBravoUSMC || 02/23/2009 17:43 || Comments || Link || E-Mail|| [6494 views] Top|| File under:
IED wounds 5 soldiers in Mosul
Aswat al-Iraq: Five Iraqi servicemen on Sunday were wounded when an explosive charge went off in southern Mosul city, according to a security source. "Today, an improvised explosive device (IED) targeted an Iraqi army patrol vehicle near Hamam al-Alil district, southern Mosul, injuring five patrolmen," the source told Aswat al-Iraq news agency. "The wounded were taken to a hospital for treatment," the source noted, providing no further details.
Posted by: Fred || 02/23/2009 00:00 || Comments || Link || E-Mail|| [6469 views] Top|| File under: al-Qaeda in Iraq
MP Daini guaranteed immunity by official order
Aswat al-Iraq: Iraqi Prime Minister Nouri al-Maliki on Sunday ordered that MP Mohammed al-Dayni's immunity be guaranteed, ruling out attempts by security forces to arrest the parliamentarian, according to Maliki's media advisor. "The issue will be left to the judiciary and the Parliament," Yaseen Majeed told Aswat al-Iraq news agency. "What has been reported by some media that Iraqi security forces surrounded al-Rasheed Hotel to arrest Dayni is completely groundless," Majeed added.

Dayni belongs to the National Dialogue Front (NDF), which is headed by MP Saleh al-Motlaq and has 11 seats in the 275-member Parliament.


Posted by: Fred || 02/23/2009 00:00 || Comments || Link || E-Mail|| [6473 views] Top|| File under: Islamic State of Iraq
Falluja: 13 ''Islamic State of Iraq'' hard boyz nabbed
Aswat al-Iraq: Thirteen persons believed to belong to armed groups were arrested in eastern Falluja, a police source said on Sunday. "The arrests were made in light of intelligence tips," Lt. Col. Walid Nouri told Aswat al-Iraq news agency. "One of those arrested confessed during preliminary interrogation that he is the leader of the so-called 'Islamic State of Iraq'," Nouri noted.
Posted by: Fred || 02/23/2009 00:00 || Comments || Link || E-Mail|| [6472 views] Top|| File under: Islamic State of Iraq
8 suspects arrested in Diyala
Aswat al-Iraq: Army personnel on Sunday arrested eight suspects in Diala's al-Saadiya district, according to a security source. "On Sunday, an Iraqi army force conducted a security operation in Sama village, al-Saadiya district (100 km north of Baaquba), and arrested eight suspects," the source told Aswat al-Iraq news agency. "Those arrested have been involved in acts of terrorism," the source noted. "Investigations are currently underway," the source explained, providing no further details.
Posted by: Fred || 02/23/2009 00:00 || Comments || Link || E-Mail|| [6474 views] Top|| File under: Iraqi Insurgency
Iraq seeks arrest of MP accused in parliament bombing
A Sunni Muslim MP in Iraq was accused Sunday of ordering an April 2007 suicide bombing in the parliament canteen that killed eight people including a fellow lawmaker. Major General Qassem Atta, spokesman for Baghdad's military security command, made the charge against Mohammed al-Daini, a member of the National Dialogue Front, at a press conference.



" The suicide bomber entered with an authorisation paper from Mohammed al-Daini and blew himself up at the parliament "

Riad al Daini, video confession
Reporters were shown video confessions -- also broadcast on Iraqi television -- by a nephew and a security guard of the accused MP who said they had carried out several attacks for Daini.

"The suicide bomber entered with an authorisation paper from Mohammed al-Daini and blew himself up at the parliament," nephew Riad Ibrahim al-Daini said on the video, adding that he had taken the assailant to the scene.

The nephew said he had carried out "dozens of crimes, including murders... at the orders of Mohammed al-Daini."

Atta told reporters in downtown Baghdad's Green Zone where the Iraqi government is based and parliament is also located that the MP's immunity had not yet been lifted, but a request has been made to the judicial authorities.

But measures have been taken "to prevent him from travelling abroad," said the spokesman.



This article starring:
Mohammed al-Daini
Posted by: Fred || 02/23/2009 00:00 || Comments || Link || E-Mail|| [6470 views] Top|| File under:
Israel-Palestine-Jordan
Alleged militant sheds light on Hamas operations in Gaza Strip
Sounds like the Pali version of Goodfellas...


Bethlehem -- Ma'an -- Hebrew-language daily newspaper Ma'ariv published what it claimed to be confessions made by a Hamas-affiliated detainee on Friday. The young detainee, 20-year-old Mohammad Al-Imasi of Jabalia, was described by the newspaper as among the most important, active and trained among those who were detained during the latest Israeli assault on Gaza.

It published a summary of his confessions to Israeli interrogators regarding his alleged activity with Hamas, particularly with its armed wing, the Al-Qassam Brigades, and details of Hamas' plans to thwart a then-potential Israeli invasion of the Gaza Strip.
Continued on Page 49
Posted by: tu3031 || 02/23/2009 10:35 || Comments || Link || E-Mail|| [6487 views] Top|| File under:
Two killed by mysterious Gaza explosion
The Mysterious Explosion Brigade strikes again...

Gaza – Ma'an – Two Palestinian men were killed by an explosion in the town of Juhor Ad-Dik in the middle Gaza Strip on Saturday. The cause of the explosion near the Strip's eastern border is not known.


So is this an "unknown" explosion or a "mysterious" explosion? Could it even be an "ambiguous" explosion?


The Director of Ambulance and Emergency Services in the Palestinian Health Ministry, Muawiya Hassanein, identified the victims as Hikmat and Ahmad Nassar, residents of the Zaytoun neighborhood of Gaza City. The two were reported to be members of the armed wing of Hamas, the Al-Qassam Brigades, but Hamas has not confirmed this.


Hey, maybe they found some of that stuff the UN was looking for?


Medical sources at Al-Aqsa Martyrs Hospital in the town of Deir Al-Balah said the two bodies arrived torn to pieces, seemingly as a result of an explosion.
Whadda ya think, doc? Could the explosion have done this?
Could be, Mahmoud. Could be...
An Israeli military spokesperson said the army has no information about an explosion or any other incident along the border on Saturday morning.


Oh. Was that what that noise was?
Posted by: tu3031 || 02/23/2009 10:15 || Comments || Link || E-Mail|| [6483 views] Top|| File under:
Gazans fire mortar shells at IDF patrol
After the morning's Kassam rocket attack on southern Israel, attacks from Gaza resumed on Sunday afternoon as Palestinian operatives fired several mortar shells at IDF soldiers patrolling the border fence near the Kissufim crossing. There were no casualties or damage, and the forces did not return fire.

On Sunday morning, a Kassam rocket fired by Gaza terrorists hit an open area in the Sha'ar Hanegev region, and on Saturday night, a rocket landed south of Ashkelon. No one was wounded and no damage was reported in either attack.

Posted by: Fred || 02/23/2009 00:00 || Comments || Link || E-Mail|| [6470 views] Top|| File under: Hamas
Five Palestinians found dead in Gaza-Egypt smuggling tunnel
Gaza medics say five Palestinians have been found dead in a smuggling tunnel under the border with Egypt.

Health official Dr. Moaiya Hassanain said the men suffocated in the cramped, makeshift tunnel.

Local residents say they were smuggling food into the strip, which has been under a crippling blockade since the violent Hamas movement seized control there in 2007.

Hassanain said the men died Saturday, but were only found on Sunday. The body of one man killed in the same incident was retrieved on Saturday making a total of five.
Posted by: Fred || 02/23/2009 00:00 || Comments || Link || E-Mail|| [6475 views] Top|| File under: Hamas
Sri Lanka
Lanka forces kill 65 Tamil Tigers
Sri Lankan security forces killed at least 65 Tamil Tigers in a week of intense fighting that further reduced the territory under rebel control, the military said yesterday.

The Tigers have been driven back into just 73 square kilometres (28 square miles) of jungle, military spokesman Udaya Nanayakkara said, having controlled large swathes of the north and the east of the island less than two years ago.

Officials say the rebels are increasingly desperate and may launch more attacks such as the airstrike on the capital Colombo on Friday, when two light aircraft were used in suicide missions that killed two people.

The LTTE's air power has almost collapsed after two rebel aircraft, which entered the Colombo sky to carry out a suicide mission, were destroyed by the security forces, officials said on Sunday.

"I do not think the LTTE has any more aircraft left. The two planes took off from a restricted air strip in Pudukudirippu and came to Colombo through Mankulam and Mannar," the officials said. They also added that they were detected on time failing which the damage to Colombo could have been quite high.

When contacted Military Spokesman Udaya Nanayakkara said the defence authorities had estimated the LTTE to have three aircraft of which one was destroyed a few months ago and the other two on Friday.

The defence authorities had claimed that the Sri Lanka Air Force (SLAF) destroyed the first aircraft on September 9 when the LTTE carried out an air and ground attack on the air force base in Vavuniya.

In the Friday's attack, two light aircraft of the beleaguered LTTE had bombed Colombo, hitting the main Revenue Department building near Air Force Headquarters and killing at least two persons and injuring 55 others before being shot down.

Nanayakkara said that each plane carried 215 kilograms of C4 explosives.

Meanwhile, the number of people killed in a Tamil Tiger attack against a village in eastern Sri Lanka has risen to 21, the defence ministry said on Sunday.

Gunmen from the Liberation Tigers of Tamil Eelam (LTTE) stormed the predominantly Sinhalese village of Kirimetiya late Saturday and opened fire on residents, the ministry said.

It had initially said 10 people were killed and five wounded, but the authorities found more bodies and raised the toll to 21 killed and 20 wounded.

The bodies of 14 people were brought to the main hospital in the district capital of Ampara on Sunday, a hospital official told AFP.

The UN's top humanitarian relief official, John Holmes, appealed to the government and the rebels to spare non-combatants as the warring factions appeared set for a final showdown.

Holmes said civilians were dying every day inside the war zone, where government troops are fighting to crush the Tigers' decades-long armed campaign for an independent Tamil homeland.

"I urge both sides to do everything they can for a peaceful and orderly end to avoid a final bloody battle," he said on Saturday at the end of his three-day visit to Sri Lanka.

The Tamil Tigers dominated about 18,000 square kilometres (7,000 square miles) of territory until the middle of 2007, when the government launched its military offensive.

The defence ministry on Sunday said the number of people killed in a guerrilla attack on a Sinhalese village in the east of the island on Saturday had risen to 15.

It was the worst attack against a village in the multi-ethnic region in recent years, officials said, adding that troop reinforcements had been rushed to the area.
Posted by: Fred || 02/23/2009 00:00 || Comments || Link || E-Mail|| [6476 views] Top|| File under:
Who's in the News
62
[untagged]
5
TTP
5
Hamas
4
Govt of Iran
2
Govt of Pakistan
2
al-Qaeda in Pakistan
2
Islamic State of Iraq
2
Global Jihad
1
al-Qaeda in Iraq
1
Iraqi Insurgency
1
TNSM
1
Jamaat-e-Islami
1
Jamaat-ul-Mujahideen Bangladesh
1
Pirates
1
Taliban
1
Govt of Sudan
1
Govt of Syria
Bookmark
E-Mail Me
The Classics
The O Club
Rantburg Store
The Bloids
The Never-ending Story
Thugburg
Gulf War I
The Way We Were
Bio
Merry-Go-Blog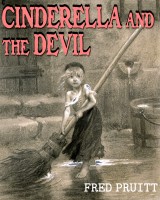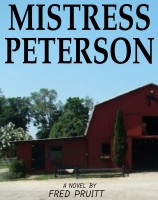 On Sale now!


A multi-volume chronology and reference guide set detailing three years of the Mexican Drug War between 2010 and 2012.

Rantburg.com and borderlandbeat.com correspondent and author Chris Covert presents his first non-fiction work detailing the drug and gang related violence in Mexico.

Chris gives us Mexican press dispatches of drug and gang war violence over three years, presented in a multi volume set intended to chronicle the death, violence and mayhem which has dominated Mexico for six years.
Click here for more information


Meet the Mods
In no particular order...


Steve White
Seafarious
Pappy
lotp
Scooter McGruder
john frum
tu3031
badanov
sherry
ryuge
GolfBravoUSMC
Bright Pebbles
trailing wife
Gloria
Fred
Besoeker
Glenmore
Frank G
3dc
Skidmark
Alaska Paul



Better than the average link...



Rantburg was assembled from recycled algorithms in the United States of America. No trees were destroyed in the production of this weblog. We did hurt some, though. Sorry.
35.153.100.128

Help keep the Burg running! Paypal: