-Short Attention Span Theater-
Alleged Chicken-For-Sex Offer Lands Meat Man In Jail
Honest, we don't make this stuff up!


KEENE, N.H. -- A door-to-door meat salesman from Maine is accused of assaulting a potential customer after she turned down his offer of chicken in exchange for sex.

Should have at least offered her a prime steak

Ryan Park, 22, of Waterboro, Maine, is accused of grabbing the woman in Stoddard, N.H., and forcefully kissing her after she rejected his offer last month.
Park has been charged with assault and is due in Keene District Court on June 28.
Posted by: Steve || 06/15/2005 16:49 || Comments || Link || E-Mail|| [336070 views] Top|| File under:
Poisonous Caterpillars Force Schools to Close
BRAUNSCHWEIG - Tabloid newspapers across Germany on Wednesday warned of "a plague of poisonous caterpillars" that has prompted schools and kindergartens to close.

Officials dismissed the plague as an annual mid-summer ritual pitting man against the insect world. The bristly foes are oak processionary caterpillars, which have the nasty habit of 'firing' their venom-spiked bristles at enemies.

Contact with the caterpillars, which have multiplied by the thousands in recent days in Hesse state, can lead to skin rashes and asthma, a spokesman for the town of Dreieich said.

On Tuesday, a local day care centre was shut and a school in the town of Roedermark Ober Roden closed for two days earlier this month as a result of the outbreak.

Exterminators dressed in protective gear have been destroying and removing the cocoons from school yards in the area. Because the caterpillars prefer sunlight to shade, they tend to multiply in parks and playgrounds as opposed to the forest.

"The bristles can cause considerable skin irritation, which can result in a bad rash which is made worse when children persist in scratching the raw areas," says Alfred Wulf of the Federal Biological Institute (BBA) in Braunschweig.

He says an unusually warm and dry 2003 had initially drawn the insects to Germany from their preferred habitats in regions farther south. Most of southern and central Germany has been affected by the onslaught.

Otherwise defenceless creatures, their bristles are tipped with an enzyme-based poison designed to leave a bad taste in the mouths of any predators, such as birds.

The tiny, almost microscopic bristles come loose and bore their way into the tender tissues of any attackers. In humans, especially children with tender skin, the poison can lead to a form of contact dermatitis.

"These bristles can retain their toxicity for up to a year," said Wulf.

But he cautioned against over-reaction, saying, "This is just a manifestation of nature.

"In a few weeks these caterpillars will undergo a metamorphosis and everyone will be ecstatic about the unusually high numbers of beautiful butterflies we're having this summer."


Posted by: too true || 06/15/2005 12:31 || Comments || Link || E-Mail|| [336062 views] Top|| File under:
Probation for naked interviewer
A man who tried to conduct a job interview naked has been sentenced to three years' probation and placed on the sex offenders' register. The father-of-one, from Dunfermline had pleaded guilty to committing a breach of the peace.
Glasgow Sheriff Court was told that Saeed Akbar, a manager at an interpreting and translation company, "had wanted a bit of excitement". He worked at Alpha Translating and Interpreting Services in Glasgow, which advertised for a translator. The woman answered the advert and was invited to attend an interview at the firm's Glasgow office the following day. When she arrived, Akbar - who was held in "high esteem" by his company - asked if she would mind if they took their clothes off. Akbar, 35, left the interview room and came back in to speak to his female victim naked and clutching a clipboard. When the job candidate refused to strip as well, he put his clothes on. The £25,000 per-year executive tried to restart the interview, but his victim fled and reported the matter to police. He initially told police his strip was a consensual "role play" as part of his "tough interviewing technique".

Akbar, from Fife, said: "I wanted a bit of excitement that afternoon, that's purely all it was." Sheriff Brian Lockhart described the behaviour as "wholly unacceptable". Passing sentence, Sheriff Lockhart said Akbar's partner had now left him, he had lost his job and his friends refused to associate with him.
Posted by: Fred || 06/15/2005 12:05 || Comments || Link || E-Mail|| [336063 views] Top|| File under:
Hijab cause cancer, depression and osteoporosis
Got it through one of my ML. Compare it to the past story about thoses pious islamic preachers telling the rubs that miniskirts cause cancers for infidel wimmen.


[...]Q: What do 19th century London-dwellers and conservative Muslim women living in 21st century Scandinavia have in common?

A: Both display a tendency toward vitamin D deficiency.

Historical accounts indicate that rickets was common in 19th century English cities, probably because coal smoke was so thick it hid the vitamin D-producing midday sun. (Rickets is a disease in which developing bones soften and curve because they aren't receiving enough calcium, uptake of which into bones requires adequate vitamin D.)

Modern research suggests that the traditional head covering called the hijab leaves Islamic women living in already sun-lacking northern latitudes prone to substantial vitamin D deficiency, which can promote cancer, depression—and osteoporosis.
[...]
Posted by: anonymous5089 || 06/15/2005 09:06 || Comments || Link || E-Mail|| [336064 views] Top|| File under:
-Signs, Portents, and the Weather-
TSUNAMI WARNING! CALIFORNIA-OREGON COAST. 7.3 quake, 10:44 PDT
TSUNAMI BULLETIN NUMBER 002
PACIFIC TSUNAMI WARNING CENTER
0612 PM HST 14 JUN 2005

TO - CIVIL DEFENSE IN THE STATE OF HAWAII

SUBJECT - FINAL TSUNAMI ADVISORY

AN EARTHQUAKE HAS OCCURRED WITH THESE PRELIMINARY PARAMETERS

ORIGIN TIME - 0451 PM HST 14 JUN 2005
COORDINATES - 41.4 NORTH 125.6 WEST
LOCATION - OFF COAST OF NORTHERN CALIFORNIA
MAGNITUDE - 7.4 MOMENT
MAGNITUDE - 7.1 RICHTER

EVALUATION

THE WEST COAST - ALASKA TSUNAMI WARNING CENTER HAS CANCELLED
THE REGIONAL TSUNAMI WARNING AND WATCH IT ISSUED FOR OTHER PARTS
OF THE PACIFIC. BASED ON ALL AVAILABLE DATA THERE IS NO
DESTRUCTIVE TSUNAMI THREAT TO HAWAII AND THE ADVISORY FOR HAWAII
IS ALSO ENDED.

HOWEVER...SOME COASTAL AREAS IN HAWAII COULD EXPERIENCE SMALL SEA
LEVEL CHANGES AND STRONG OR UNUSUAL CURRENTS LASTING UP TO
SEVERAL HOURS. THE ESTIMATED TIME SUCH EFFECTS MIGHT BEGIN IS

0929 PM HST 14 JUN 2005

THIS WILL BE THE FINAL BULLETIN ISSUED FOR THIS EVENT UNLESS
ADDITIONAL DATA ARE RECEIVED.


Posted by: Atomic Conspiracy || 06/15/2005 00:20 || Comments || Link || E-Mail|| [336066 views] Top|| File under:
Britain
Britain to hold grand Trafalgar bicentenary
British officials unveiled plans Tuesday for spectacular celebrations of the 200th anniversary of the Battle of Trafalgar, where Admiral Horatio Nelson's fleet routed the French and Spanish navies. A six-day festival is planned for Portsmouth, home of the British Royal Navy on the southern coast of England, starting on June 28 with a huge flotilla gathering offshore before a state-of-the-art Nelson-era battle recreation using some 30 tall ships. Queen Elizabeth II will review the British fleet for the first time since 1977 and thousands of ships from countries as far afield as South Africa, Australia, Japan and India will take part.

The epic Battle of Trafalgar, off the southern coast of Spain, finished the threat of invasion by emperor Napoleon Bonaparte's France and established British naval supremacy for the next century. Nelson, killed in action, "set out to try and beat the hell out of the French and the Spanish", said Peter Workman, chairman of the International Festival of the Sea. Britain did not lose a single ship, while 18 opposing vessels were destroyed. Some 14,000 French and Spanish sailors died, 10 times the British casualties. The tall ships show, billed as "theatre on water" will not, however, be a recreation of Nelson's triumph. Instead, teams dubbed "blue" and "red" will recreate "vignettes" from the scenes of October 21, 1805.


Wouldn't want to offend anyone, of course...

Newspaper reports had said that a re-enactment was side-stepped to avoid further wounding the pride of the defeated nations.


"Losers! Losers! Lo-o-o-o-o-sers!"

"There are sensitivities, but it's not stopped the French and Spanish sending their biggest ships, with an escort and a submarine each, which we're delighted about," Captain Steve Bramley, Royal Navy director of marketing and publicity, told AFP. "We can't change history: Nelson won. We haven't got that number of ships (to recreate Trafalgar fully). The real battle was well over 70 ships. There's not the sea room and there's no way that we could recreate the conditions," he said.

The recreation finishes with a blaze of lights, smoke, cannon and fireworks to represent the great storm that both sides had to contend with after the original battle. "We're using over twice the amount of weight of pyrotechnics used at the 2004 Athens Olympics. The amount of fireworks, we could never, ever afford to do it more than once. We can't even rehearse it," Bramley said. The giant fleet to assemble for review will measure some 10 kilometres by two kilometres (six miles by one mile) in size. Up to 30,000 vessels will be in the anchorage, including some 110 multi-national warships, 30 tall ships plus thousands of private craft.

British yachtswoman Ellen MacArthur was also to attend in her B and Q yacht, in which she broke world record for sailing solo around the globe this year. Some 200,000 people are then expected at the tie-in International Festival of the Sea, beginning June 30 at Portsmouth harbour, home to Nelson's flagship HMS Victory. Around 2,000 entertainers - from pirates to ladies of ill-repute - will perform amid military displays with visitors welcome aboard the moored boats. "The tall ships have a magic. It's the atmosphere which grabs people," said Workman. The commemorations will close in London's central Trafalgar Square on October 23, when 15,000 are expected to attend the grand finale beneath Nelson's statue.
Posted by: too true || 06/15/2005 12:23 || Comments || Link || E-Mail|| [336063 views] Top|| File under:
Caribbean-Latin America
Andean coca output rises for the first time this century
Cultivation of coca, the raw material for cocaine, increased last year in the Andean region for the first time this century, according to figures released on Tuesday by the United Nations Office on Drugs and Crime.

The report indicated that in spite of a reduction of more than 50 per cent in cultivation over the past five years in Colombia, the world's biggest coca producer, higher production in Bolivia and Peru accounted for an overall increase of 3 per cent across the Andean region in 2004.

wonderful. unstable Bolivia and a resurgent Shining path, funded by cocaine



Coca cultivation rose 17 per cent in Bolivia, while Peru's coca surface increased by 14 per cent. The report said Peru was now responsible for one-third of the world's cocaine production.

"The increase in Bolivia and Peru is worrisome," said Antonio Maria Costa, UNODC executive director.

"After the sustained decline in the Andean region during the past five years, however, it is too early to characterise the increase in 2004 as a trend reversal."

The figures challenge Washington's insistence that there is no evidence of a "balloon effect" in the region, in which the eradication of coca crops in one area pushes it into a neighbouring country or region.

A US government report released in March said there was virtually no increase in regional coca production between 2003 and 2004.

Congress is expected this month to consider President George W. Bush's 2006 budget proposals for the State Department's Andean Counterdrug Initiative.

Although the budget request increases anti-drug aid to Colombia, it would cut money to Peru, the second biggest coca producer, from more than $115m this year to $97m in 2006. Anti-drug aid to Bolivia will be trimmed from more than $90mto $80m.

Nils Ericsson, head of Peru's anti-drug agency, says Peru risks becoming a "narco-state" without drastic measures to reduce coca planting. Mr Ericsson estimates that Peru is capable of producing between 150 and 170 tons of cocaine a year.

Elmer Cubas, a Peruvian economist, has warned that Peru may be in a "pre-boom" period in which conditions existed for a repeat of the late 1980s, when coca crops spread rapidly through the jungle region.


which would fund the cocaine gangs who are making common cause with the Islamacists ....
Posted by: too true || 06/15/2005 11:10 || Comments || Link || E-Mail|| [336067 views] Top|| File under:
Down Under
China trying to turn Australia into 'colony': defector
China is using a vast network of spies in an attempt to turn Australia into a "political colony," a defector said, as it was revealed Beijing officials had been allowed to interrogate Chinese held in Australian detention centres. Former Beijing University professor Yuan Hongbing, the fourth Chinese defector to surface in Australia in the past month, supported charges by a rebel Chinese diplomat that Beijing had an extensive network of agents in the country. The agents are targeting Chinese dissidents and are also being used to influence political thought "to turn Australia into a political colony of China," Yuan told ABC radio. "Political colony means the CCP (Chinese Communist Party) will use their ideology to influence Australia's politics and gradually to turn Australia to betray its fundamental principles of freedom and democracy," Yuan said through an interpretde.

He said he and his friends had been followed and harassed, with one having his car destroyed and another being sent a dead cat. Yuan's charges came as it was reported that almost 50 Chinese people held in Australian immigration centres were put in isolation for more than two weeks last month and interrogated by Chinese government officials. Rights activists said the government may have breached its human rights and legal obligations by allowing the interrogations. Refugee Action Coalition spokesman Ian Rintoul said smuggled letters had revealed some of those interviewed were asylum seekers who now feared persecution. "If it is not illegal, it is certainly reckless," he said.

The Immigration Department said the Chinese officials visited the detainees to assist in the processing of documents to facilitate their return home and that it had no plans for a mass deportation of Chinese detainees, ABC reported. The treatment of Chinese asylum seekers in Australia has become the focus of fierce debate since first secretary at the Chinese consulate-general in Sydney, Chen Yonglin, 37, sought political asylum last month. Chen's asylum application was rejected and he was advised to apply for a protection visa, leading government critics to accuse the government of allowing its growing trade relations with China to affect its commitment to human rights.
Posted by: Spavirt Pheng6042 || 06/15/2005 00:00 || Comments || Link || E-Mail|| [336062 views] Top|| File under:
87 Year Old Man Beats Up Home Intruder With His Shoe
AN 87-year-old man who beat off an intruder with his shoe says he'll be ready if his attacker ever returns to his home. Semi-retired horse trainer Johnny Oswin was attacked by a man wielding a metal bar at his home at Mt Eliza, south of Melbourne, about 9pm (AEST) yesterday. Mr Oswin suffered cuts and bruises to his head and arms. "If he comes back, I'll do him up. I'll be ready for him next time," he said. "I didn't expect anybody to come in wanting to do me up, did I? I'll fix him up if he comes in, I'll use my fists on him next time, I'm pretty handy." In a strange twist, Mr Oswin said the intruder demanded to know about a man named Bert, a front-end loader and the location where Bert had buried his sister Cathy. "They've got the wrong bloke," Mr Oswin said.

Police would not comment on the claim. The attacker struck Mr Oswin several times on the head and right arm before Mr Oswin hit back with his shoe. "I took the bloody shoe off and thumped him," Mr Oswin said. "I probably broke his nose and broke his teeth and he fell over. By this time he got up and I thumped him again. He ran out the door and he said 'I'll get you, I'll come back to get you'. He was a bit determined."

Detective Sergeant Rob Clark of Mornington police, urged home invasion victims not to fight back if confronted. "Obviously it's a vicious attack on an elderly man in his own home," he said. "We don't recommend people to confront assailants."


"We'd much rather they just stand there and let the punks beat them to death. Murder investigations are so much more interesting..."
Posted by: Spavirt Pheng6042 || 06/15/2005 00:00 || Comments || Link || E-Mail|| [336064 views] Top|| File under:
Europe
Terrible Mistake To Let The Peasants Read The Constitution Before Voting On It
It was a crucial mistake to send out the entire constitution to every French voter, the architect of the EU's first constitution Valéry Giscard d'Estaing has said in an interview.
In an interview with the New York Times, his first since the French rejection of the constitution two weeks ago, the former French president apportions most of the blame to president Jacques Chirac for failure in the referendum campaign.
One crucial mistake was to send out the entire three-part, 448-article document to every French voter, said Mr Giscard.
Over the phone he had warned Mr Chirac already in March: "I said, 'Don't do it, don't do it'".
"It is not possible for anyone to understand the full text".
Mr Giscard d'Estaing also puts the blame on the present generation of political leaders.
Neither Mr Chirac nor other European leaders had a strategy for ratifying the constitution, he said.
"The present generation of leaders, whatever their strengths, never put Europe at the top of their agenda".
Mr Giscard d'Estaing was appointed by EU leaders at the Laeken summit in December 2001 to head a 102-member convention and draft a European Constitution.
Today Mr Giscard believes the constitution probably would have passed in France if the EU leaders had not left open the possibility of full EU membership for Turkey.
This week the bloc's leaders will meet in Brussels to decide the fate of the constitution, or "my document", as Mr Giscard puts it.
The ratification process should continue across Europe, the former president advises and predicts: "In the end, it will pass", he added. "There is no better solution".
Posted by: Anonymoose || 06/15/2005 18:54 || Comments || Link || E-Mail|| [336062 views] Top|| File under:
Boeing takes lion's share of orders at Paris Airshow
Boeing overtook Airbus Tuesday in the race for aircraft orders, grabbing the lion's share of their combined 10.4 billion dollars (8.6 billion euros) in deals announced in the first two days of the Paris Air Show.

Boeing surged ahead in the afternoon, notching up a deal valued at 2.9 billion dollars in list prices. The rivals had been neck-and-neck in the morning with European aircraft maker Airbus at some 3.6 billion dollars and Boeing at 3.9 billion.

Airbus meanwhile downplayed turbulence on the production side of its new super-jumbo A380, the star of the show at Le Bourget Airport near Paris.

Two weeks ago the company announced a delay in delivery of the A380 of up to six months, affecting launch-carrier Singapore Airlines, Hong-Kong based Cathay Pacific Airways and Air France/KLM. The delay could entail financial penalties from customers.

Airbus chief executive Noel Forgeard, asked at a news conference about the financial effect of the delays, said they "won't have any significant impact" on the company's 2006 results.

Forgeard attributed the delays to electrical problems and "a very tight schedule" that the company had set, knowing "that this would be hard to match."

Airbus and Boeing have signalled that Asia and the Middle East are key growth drivers in the global aviation market, and the orders announced at the 46th biennial show reflected this.

Boeing fired the first shot Tuesday: an order for 20 Next-Generation single-aisle 737s from US aircraft leasing company GE Commercial Aviation Services valued at 1.1 billion dollars. The 20 737s are scheduled for delivery to GECAS from 2006 to 2008.

Then Boeing streaked ahead in the afternoon with a firm order from another major US lessor, International Lease Finance Corporation, for 20 Next-Generation 737s and eight 777s, valued at nearly 2.9 billion dollars.

Alan Mulally, the head of Boeing Commercial Airplanes, said the company was in "intense negotiation" with ILFC on an order for the new fuel-efficient 787. A deal was seen this year.

The biggest private airline in India, Jet Airways, landed in the order books of both Airbus and Boeing.

Jet Airways signed a letter of intent with Boeing to buy 10 777s and 10 737s and took options on 10 777s, in an agreement worth about 2.8 billion dollars. The Indian airline said it had ordered six of Boeing's new long-haul 777-200LRs, four 777-300ERs and 10 Next-Generation 737-800s.

With Airbus, Jet Airways signed a letter of intent to purchase 10 A330s valued at some 1.65 billion dollars, and took an option to buy 10 more. Airbus also announced a commitment from Kuwait-based international aircraft leasing company ALAFCO to buy 12 of its future A350 aircraft.

The intention to order, valued at some two billion dollars, includes an option to buy six more aircraft, Airbus CEO Forgeard said.

The planned long-haul, medium-capacity A350 now has won 102 purchase agreements, in orders and commitments, Airbus sales chief John Leahy said, topping the company's target of 100 A350s set for the air show.

Delivery of the 12 A350s to ALAFCO, most of them A350-800s valued at 160 million dollars, will begin in the third quarter of 2012, the company said.

Forgeard said there was strong demand for the planned A350, announced in December.

Airbus expects to have "110 to 120 orders by the end of the week... and about 200 commitments by the end of the year," he told another news conference.

The delay in the industrial launch of the A350, announced last week by Airbus parent European Aeronautic Defence and Space Company (EADS), was decided to allow "a maximum amount of time for a negotiated solution" in the subsidy dispute between the European Union and the United States, Forgeard said.

The EU and US procedurally blocked each other's lawsuit Monday at a preliminary hearing at the World Trade Organization. The US objects to state aid for Airbus while the EU contends that lucrative US military contracts awarded Boeing should also be considered a government subsidy.

EADS holds 80 percent of Airbus and the rest is owned by British group BAE Systems. Forgeard said Airbus had lifted its forecast for aircraft deliveries this year to "at least 360" - compared with a previous 350-360 range - and forecast a 10 percent rise in 2006. Next year's deliveries should be "way past 400", Forgeard said.

The week-long show ends Sunday, with the final three days open to the public.
Posted by: too true || 06/15/2005 12:25 || Comments || Link || E-Mail|| [336063 views] Top|| File under:
Airbus thrown off stride by Boeing
see also this story for background on the Northrup/EADS attempt to bid against Boeing for the air tanker contract


When the Airbus A380 superjumbo took to the skies at the Paris Air Show, executives from Boeing crowded an observation deck here to gawk at the plane, the new flagship of a European company that is embroiled in a trade battle with Boeing. As the A380 traced swooping circles above the airfield on Monday, the Boeing delegation was plainly impressed. But after it touched down with a thud, the spell was broken. "Look for the dent in the runway," said one of the executives, referring to the A380's chronic weight problems.

rather a serious problem when fuel prices are so high


Boeing can afford a few wisecracks. After several years in which the company seemed in danger of being flattened by the Airbus juggernaut, it has stormed back into contention. Boeing's new midsized plane, the 787, is selling briskly, while the A380 has been dogged by production glitches. Airbus says it will announce more than 110 orders this week for the A350, its response to the 787. But that plane, too, is being slowed because of changes in its design and doubts about how it will be financed.
Those questions have been fueled by a lawsuit the United States has filed against the European Union at the World Trade Organization, alleging that Europe has damaged Boeing by illegally financing the development of new planes like the A350 with low-cost government loans.
While the European Union insists it will fight the suit - and has filed one of its own alleging that Boeing also receives improper subsidies - there is mounting evidence that Washington's unbending stance has thrown Airbus off balance in one of the world's epic commercial rivalries. "Boeing's original strategy was purely defensive: to protect the 787 program," said Richard Aboulafia, vice president of research at the Teal Group, an aerospace consulting firm in Fairfax, Virginia. "Now it's switched from defense to offense. They want to disrupt the A350."
The stakes are enormous. Medium-sized planes - those with 200 to 300 seats - will generate more revenue than any other market segment, according to recent industry forecasts. It is also a segment where Airbus first eroded Boeing's franchise, with its popular A330.

Airbus typically finances one-third of the development cost of its planes with refundable aid from France, Germany, and Britain. The United States says this has allowed Airbus to end Boeing's dominance of civil aviation, forcing it to cut its commercial production by 60 percent over the past five years and pare its work force by 40,000 people. For the European Union, which is still reeling from the rejection of its proposed constitution by French and Dutch voters, the dispute threatens to expose fissures within its commercial establishment about the future of Airbus, one of Europe's most successful industrial collaborations. To some Airbus backers, particularly in Germany, the WTO case is viewed as an impediment to the far bigger goal of winning military contracts from the Pentagon. European companies are eager to compete for a $20 billion contract to supply aerial refueling tankers to the Air Force.

"We believe this case was pushed by Boeing not only because of the A350, but because they want to cut us out of the tanker," said Thomas Enders, a German who has been appointed co-chief executive of Airbus's key shareholder, the European Aeronautic Defense & Space Co., or EADS.
The board of EADS voted last week to put off formal approval of the A350 until the end of September, in part to give negotiators from Brussels and Washington another chance to settle the dispute.

A meeting of European transport ministers here this week to consider the issue of state loans for the A350 broke up without a resolution, according to an executive who attended. There are differences of opinion between France, Germany, and Britain over how to proceed, he said. EADS, a military contractor controlled by France and Germany, said it would consider forgoing $1.7 billion in state loans, known as "launch aid," for the A350. In return, it seeks cuts in what it says are Boeing's indirect subsidies from the Pentagon; from Japan, which is building parts of the 787; and from Washington State, where the plane is to be assembled. "This is as a dramatic step," said Manfred Bischoff, the co-chairman of EADS. "We are proposing to give up the way Europe has historically supported this industry. But we're asking for fairness."

Boeing dismisses the EADS overture, which was outlined in a recent letter sent to the European Union's trade commissioner, Peter Mandelson, as old news. Boeing says the only issue is the $15 billion in launch aid that Airbus has received over the past 30 years. It has no plans to budge from its position that the Europeans must abandon that aid for the A350 and future planes. "It's very hard to imagine a quid-pro-quo," Lewis Platt, the chairman of Boeing, said in an interview. "To me, their position seems to be, 'we'll give up launch aid if you give up something.' We think we've made our position clear that we have no launch aid to give up." Platt denied that Boeing's intention in pushing the trade campaign was to shelter the 787 or the scuttle the A350. "It's not about confusing the market," he said. "We just want a level playing field."

Boeing executives say their recent success in orders can be attributed to having a better plane, not more aggressive trade lawyers. Airbus executives admit they underestimated the 787, which uses composite materials to achieve very high fuel efficiency. Airbus has had to retool the A350 several times, after trying with little success to peddle a plane derived from the A330. Boeing's steadfastness, analysts say, is also driven by a remarkable unanimity of political support in the United States. In a year noteworthy for Democratic challenges to nearly every aspect of the Bush administration's trade agenda, the two political parties have been able to agree on only one issue: the suit filed against the European Union over its subsidies to Airbus.

Congress did not want the United States to stand by and watch another major manufacturing industry undermined because of what it considered unfair trading practices from overseas competitors. "Boeing is more than one company, it is a critical industry and it was being eroded because of the subsidies given to Airbus," said Senator Patty Murray, Democrat of Washington State, which is granting tax incentives to Boeing to assemble the 787 at its manufacturing base there.

The decision by Boeing to pursue the case against Airbus grew out of both a sense of weakness and opportunity. Boeing had fallen well behind Airbus in the overall number of planes delivered to airlines. But with the 787, Boeing felt it had a chance. "The issue had been there for many years, but with Airbus getting the majority of contracts, Boeing took another look," said Peter Allgeier, the deputy United States trade representative.

In January, however, the United States agreed to another three months of talks, after Mandelson was named trade commissioner. Officials hoped to negotiate a deal with him that had proven elusive with his predecessor Pascal Lamy. Yet those talks faltered as well. Lamy is now the director-general of the WTO, which puts him in the odd position of overseeing a trade dispute to which he was once a party. Lawyers for Boeing said that did not trouble them because WTO would appoint a panel to hear the cases, and Lamy would play only a small role. The question is whether Boeing and Airbus will ever get to that point. The United States insists it is ready. "We are totally comfortable taking our case to the WTO," Allgeier said. "The playing field is so unlevel now."
Posted by: too true || 06/15/2005 11:44 || Comments || Link || E-Mail|| [336063 views] Top|| File under:
Home Front: Politix
Louis Freeh Pens Book: 'Investigating Clinton'
Former FBI Director Louis Freeh has written a book detailing his career, including his eight years as head of the bureau during the Clinton administration - where he describes his frustration over the fact that Bill Clinton wouldn't take his warnings about the terrorist threat seriously.
Freeh's book - due out in October and titled "My FBI: Bringing Down the Mafia, Investigating Bill Clinton, and Waging War on Terror" - promises to be the first in-depth account by the nation's former top cop of his days presiding over FBI investigations into one Clinton scandal after another. According to publisher St. Martin's Press, "Freeh tells his story, from Catholic school to law school to U.S. district attorney to head of the FBI, where he battles his boss, Bill Clinton, and tries to make everyone wake up to the threat of terrorism." The former top lawman has previously complained about Clinton abuses of power in the Filegate and Chinagate scandals. He told the Wall Street Journal in 2002 that the Clinton administration had a cavalier attitude toward terrorism.

Boy, I can't wait till the "60 Minutes" interview with him about this book. Oh, you say it's about Clinton and not Bush? Never mind
Posted by: Steve || 06/15/2005 10:30 || Comments || Link || E-Mail|| [336066 views] Top|| File under:
Home Front: Culture Wars
Inuit to file anti-U.S. climate petition
OSLO (Reuters) - Inuit hunters threatened by a melting of the Arctic ice plan to file a petition accusing Washington of violating their human rights by fueling global warming, an Inuit leader said Wednesday. Sheila Watt-Cloutier, chair of the Inuit Circumpolar Conference (ICC), also said Washington was hindering work to follow up a 2004 report by 250 scientists that said the thaw could make the Arctic Ocean ice-free in summer by 2100.

Creating a lot of new beach front property to be developed by Haliburton Condos, Inc.

Watt-Cloutier, in Oslo to receive an environmental prize, said the Inuits' planned petition to the 34-member Organization of American States (OAS) could put pressure on the United States to do more to cut industrial emissions of heat-trapping gases. "It's still in the works, the drafting is still going on," she said of a long-planned petition to the OAS' human rights arm, the Inter-American Commission on Human Rights. She said the Inuit aimed to file it before a U.N. meeting in Montreal in December. The OAS represents 34 nations in the Americas, from Chile to Canada, promoting cooperation and common interests. Its Inter-American Commission on Human Rights analyzes and investigates petitions which allege human rights violations. It has no power to sanction the United States but it could issue a report agreeing with the Inuit. The Inuit hope that the commission will agree that climate change is tantamount to a U.S. abuse of their human rights by thinning the ice on which hunters depend and by threatening species ranging from polar bears to seals.

Ice is a human right? Now, if it's used to cool beer.....

Watt-Cloutier said that Washington, the world's top polluter, was doing too little to limit emissions of carbon dioxide from factories, cars and power plants that are widely blamed by scientists for driving up temperatures. Washington says it is investing heavily in energy research and clean hydrogen fuel but has not joined almost all its allies in signing up for the United Nations' Kyoto protocol, which sets caps on carbon dioxide emissions. U.N. studies forecast that global warming could bring more extreme weather with disastrous droughts, floods and storms. It could also melt icecaps and drive up sea levels, swamping coastal areas and low-lying islands drowning kittens and baby chicks. The Inuit total about 155,000 people in Canada, Alaska, Greenland and Russia. The Arctic is warming faster than the rest of the globe because water or bare earth, once uncovered, soak up more heat than ice or snow. Watt-Cloutier collected the $100,000 Sophie Prize on Wednesday for her work for Inuit rights. The prize is named after "Sophie's World," a teenagers' guide to philosophy that was a 1990s bestseller written by Norwegian author Jostein Gaarder. She said she would use the prize to help write a book about the Inuit to be entitled: "The Right to be Cold."

You want us to stop Global Warming? Fine, here's a solution: Nuclear winter. That work for you?
Posted by: Steve || 06/15/2005 13:47 || Comments || Link || E-Mail|| [336063 views] Top|| File under:
Afghanistan/South Asia
Indian forced to 'marry' her father-in-law rapist
An Indian rape victim is being forced by village elders to "marry" her rapist -- her father-in-law, a newspaper reported on Wednesday. Community leaders in Charthawal village, backed by local Muslim clerics, believe that by being raped, 28-year-old Imrana's 10-year marriage has been nullified under Islamic law, The Asian Age newspaper said. Holding a special council on Sunday, village leaders ordered the mother of five to leave her husband, Noor Mohammed, and live with her parental family for seven months and 10 days and make herself "pure" again, The Age said. It did not say how she becomes pure. After that, she must "marry" her father-in-law and live with him, along with his legal wife. "She... will then be like a mother to Noor Mohammed," the paper quoted local cleric Shamim Ahmad saying.
So he gets to violate her any time he wants now. Ah, those Muslims. Punish the victim, after all, she is a woman therefore she must have been asking for it.


If hubby decides to rape her next, does she have to go back to him? Maybe he and Pop can work out a deal where they get to diddle her on alternate days, unless Uncle Mahmoud wants to get in on the deal, so it'd be every three days. But then there's Cousin Ahmed, who never gets any, so maybe they'll have to invite him. And that guy down the road, the one with the yellow turban. And Mustafa the Curry Man. He'd be offended if he was left out...

Her four brothers have agreed to the edict. In India, victims of crime often have nowhere to turn and with even her own family supporting the edict she may have little choice. Police are now investigating and say they plan to arrest the father-in-law. They refuse to comment on the village elders' ruling, saying it is a sensitive religious issue.
"We can say no more."
The village is in Uttar Pradesh, one of India's poorest and most backward states and its most populous, with more than 165 million people, more than Russia's 145 million.
Posted by: Deacon Blues || 06/15/2005 12:28 || Comments || Link || E-Mail|| [336063 views] Top|| File under:
Embryonic Stem Cell Cures a Long Way Off, Experts Warn
A leading British medical journal has published an editorial warning against the "hype" surrounding recent advances in stem cell research. The editorial notes that at a recent public debate in London, experts predicted that safe and effective treatments for diseases were at least a decade away. The Lancet's warning is the latest attempt by medical experts -- including many who support embryonic stem cell (ESC) research -- to dampen what they say are unrealistic expectations that stem cells will soon provide cure a range of diseases.

Last month South Korean researchers said they had succeeded in producing stem cell lines from cloned human embryos, a major breakthrough in a field whose proponents depict as science's exciting new frontier but whose opponents call immoral because embryos are destroyed in the process. The Lancet noted that "numerous sensationalist headlines" had greeted the news from Korea. The journal does not oppose ESC research, but pointed to "major practical and ethical issues" and said much more research was needed "before clinical trials become widespread."

In the drive to experiment on human embryos, different countries have considered allowing scientists to obtain the cells from varied sources -- from unwanted embryos left over after IVF treatment; from embryos created by IVF specifically for the purpose of providing cells; or from cloned embryos. In each case, the embryos are destroyed, making the research anathema to pro-lifers.
Continued on Page 49
Posted by: Steve || 06/15/2005 09:41 || Comments || Link || E-Mail|| [336065 views] Top|| File under:
Africa: Subsaharan
'Rebel group' in Senegal attacks
A rebel splinter group has admitted responsibility for a recent spate of attacks in Senegal's troubled southern region, Casamance. The group is a breakaway faction of the MFDC, which signed a peace deal with the government late last year. The rebels are described as a hardline faction that is opposed to the peace agreement.

Translation: "We didn't get our piece of the action"

The army says renewed hostilities would mean a major troop redeployment in the region. A BBC correspondent in Casamance says people in the region have been terrified by the attacks, which are also threatening investment in the region's valuable cashew nut production. (Insert African country here) Casamance is struggling to rebuild itself following a violent separatist rebellion that lasted more than 20 years and killed an estimated 3,500 people.
Posted by: Steve || 06/15/2005 09:14 || Comments || Link || E-Mail|| [336063 views] Top|| File under:
Home Front: Economy
OPEC Raises Quota a 5th Time as Oil Price Surges (Update1)
It looks very much like we have reached OPEC's absolute capacity to supply oil. Its not clear what happens next (apart from a wrenching recession) but I'm guessing things that seem unthinkable today will rapidly come onto the agenda. Khuzestan becomes liberated Arabistan? A Kurdish corridor to the sea?
The Organization of Petroleum Exporting Countries agreed to increase output quotas by 1.8 percent, acknowledging that four increases in production in the past 12 months failed to stop oil's surge above $50 a barrel.

The group, which pumps almost 40 percent of the world's oil, will boost quotas by 500,000 barrels a day to 28 million a day, said Saudi Oil Minister Ali al-Naimi. OPEC is already supplying that amount, and ministers from Iran, Venezuela and Kuwait earlier said additional oil supply isn't imminent. The OPEC president, Sheikh Ahmad Fahd al-Sabah of Kuwait, will have the authority to seek another increase later as needed.

``The quotas have become meaningless,'' said Julian Lee, an analyst at the Centre for Global Energy Studies, a London-based consulting company founded by former Saudi oil minister Sheikh Zaki Yamani. ``The only likely way out of $50 to $55 a barrel oil is a dramatic slowdown in oil demand. There's no new source of supply that's going to come on stream.''

OPEC members want to lower prices to prevent a further weakening of the world economy, which would hurt oil demand. The International Monetary Fund forecasts world economic growth will slow to 4.3 percent in 2005 from 5.1 percent in 2004, and Group of Eight finance ministers last weekend said higher energy costs are a ``significant concern.''

Crude oil futures were up 44 cents at $55.44 a barrel on the New York Mercantile Exchange as of 12:39 p.m. in London. Prices reached a record $58.28 a barrel on April 4.

Concern that crude oil demand may exceed production later this year has extended to the refining industry as processing plants run close to their limits. SNIP
Posted by: phil_b || 06/15/2005 07:53 || Comments || Link || E-Mail|| [336062 views] Top|| File under:
Africa: Subsaharan
South African president sacks deputy
South African President Thabo Mbeki has sacked his deputy Jacob Zuma who has been implicated in a high-profile corruption trial. Zuma's former financial adviser Schabir Shaik was convicted of corruption and fraud this month in a Durban High Court ruling that also implicated Zuma and said the pair's relationship was "generally corrupt", sparking calls for Zuma to resign. "I've come to the conclusion that the circumstances dictate that in the interests of the honourable deputy president, the government and our young democratic system ... It will be best to release honourable Jacob Zuma from his responsibilities as deputy president of the republic and member of the cabinet," Mbeki told a joint session of parliament on Tuesday. He added: "I wish to thank him for the service he has rendered as part of the executive, at national and provincial levels, sparing neither strength nor effort to ensure that, with each passing day, we build a better life for all South Africans."

Zuma, however, remains popular with the ruling African National Congress (ANC) rank and file as well as its trade union and Communist allies. He had refused to step down, saying he believed he had committed no crime and had not been tried in a court of law. Shaik was jailed for 15 years last week on charges of paying Zuma $189,400 in return for using his political influence to further Shaik's business interests. The court also said he sought a bribe for Zuma from a French arms firm in return for protection from a government probe into an arms deal.
Posted by: Fred || 06/15/2005 00:00 || Comments || Link || E-Mail|| [336064 views] Top|| File under:
Home Front: Tech
Small Earth-like planet found beyond solar system
A small, Earth-like planet has been discovered beyond our solar system orbiting a star like the sun, according to a team of US astronomers. The team of excited astronomers announced that the planet is the most Earth-like found so far outside the solar system, although its surface would be far too hot for humans to live on. "We keep pushing the limits of what we can detect, and we're getting closer and closer to finding Earths," team member Steven Vogt, a professor of astronomy and astrophysics at the University of California, Santa Cruz, said in a statement released Monday. "Today's results are an important step toward answering one of the most profound questions that mankind can ask: Are we alone in the universe?" said Michael Turner, head of the Mathematical and Physical Sciences Directorate at the National Science Foundation.

The astronomers said the new planet is about seven-and-a-half times the size of Earth, with about twice its radius. They believe it may be the first rocky planet ever found orbiting a normal star not much different from the sun. The newly discovered "super-Earth" orbits the star Gliese 876, located 15 light-years from the Earth in the direction of the constellation Aquarius. The star also possesses two larger, Jupiter-size planets. The new planet orbits the star in two Earth days. The planet is so close to the star's surface that its temperature probably tops 400 to 750 degrees Fahrenheit (200 to 400 degrees Celsius), the astronomers said, adding such "oven-like" temperatures would be far too hot for humans. Nevertheless, the ability to detect the tiny wobble that the planet induces in the star gives astronomers confidence that they will be able to detect even smaller rocky planets in orbits more hospitable to life.
Posted by: Spavirt Pheng6042 || 06/15/2005 00:00 || Comments || Link || E-Mail|| [336062 views] Top|| File under:
Who's in the News
102
[untagged]
Bookmark
E-Mail Me
The Classics
The O Club
Rantburg Store
The Bloids
The Never-ending Story
Thugburg
Gulf War I
The Way We Were
Bio
Merry-Go-Blog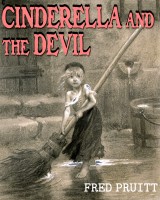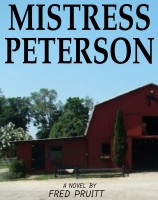 On Sale now!


A multi-volume chronology and reference guide set detailing three years of the Mexican Drug War between 2010 and 2012.

Rantburg.com and borderlandbeat.com correspondent and author Chris Covert presents his first non-fiction work detailing the drug and gang related violence in Mexico.

Chris gives us Mexican press dispatches of drug and gang war violence over three years, presented in a multi volume set intended to chronicle the death, violence and mayhem which has dominated Mexico for six years.
Click here for more information


Meet the Mods
In no particular order...


Steve White
Seafarious
tu3031
badanov
sherry
ryuge
GolfBravoUSMC
Bright Pebbles
trailing wife
Gloria
Fred
Besoeker
Glenmore
Frank G
3dc
Skidmark



Better than the average link...



Rantburg was assembled from recycled algorithms in the United States of America. No trees were destroyed in the production of this weblog. We did hurt some, though. Sorry.
3.238.118.27

Help keep the Burg running! Paypal: