Afghanistan
Ministry of Vice and Virtue Urges Troops to Obey Orders
[ToloNews] Speaking at a gathering, the deputy

Minister of Vice and Virtue

called on the forces of the Islamic Emirate to respect the orders of the Islamic Emirate and to not interfere in judicial activities nor harass the people.

"Everyone should be punished in line with their crimes and justice is determined by the court," said Abdul Rahman Munir, deputy Minster of Vice and Virtue.

He instructed the forces of the Islamic Emirate to avoid going to parks and other entertainment areas.

"Going to the entertainment areas disturbs the people. Please avoid such things and avoid going there in the future," Munir said.

Local officials said that they are following the orders of the supreme leader of the Islamic Emirate, Mawlawi Hibatullah Akhundzada.

"They should treat the people with good manners. There have been problems in some areas but they will be solved," Parwan's Governor Obaidullah Aminzada said.

This comes as several reports of harassment by Islamic Emirate forces have been published.
Posted by: trailing wife || 05/18/2022 00:00 || Comments || Link || E-Mail|| [336079 views] Top|| File under: Taliban/IEA
WFP Says it Helped 17.5 Million Afghans in 2022
[ToloNews] The

World Food Programme

said on Twitter it provided food assistance, nutrition and other support for 17.5 million Afghans.

"On International Day of Families. WFP is reaching mothers and children across Afghanistan in some of the most remote and mountainous areas of the country," WFP Afghanistan said on Twitter.

"We have been able to provide food or cash to over 17 million people, so they can purchase food for themselves," said Waheedullah Amani, a

front man

for the WFP.

Meanwhile,


...back at the Senate, Odius Sepulcher called for war against the Visigoths...


Special Inspector General for Afghanistan Reconstruction (SIGAR), said in a recent report that "some 70% of Afghan households reported being unable to cover basic food and non-food needs, reflecting the impact of decline in household incomes."

Economists say the reduction in the international community's aid to Afghanistan will cause further deterioration of the economic condition.

"Due to the stall in main factors of the economic sector, there is a need for extension of the international aid, otherwise the economic condition of the people will become worse," said Fahim Abassi, an economist.
Posted by: trailing wife || 05/18/2022 00:00 || Comments || Link || E-Mail|| [336083 views] Top|| File under:
The Taliban Dissolves the Human Rights Commission and Five Other Key Departments, Declaring them "Unnecessary"
[KhaamaPress] In the midst of a financial crisis, Taliban

...mindless ferocity in a turban...
authorities in Afghanistan disbanded five major departments of the former US-backed administration, including the Human Rights Commission.

This fiscal year, Afghanistan will have a budget deficit of 44 billion Afghanis, according to Taliban officials, who announced their first annual national budget since taking control of the country last August.

The dissolved departments, in addition to the Human Rights Commission, are the High Council for National Reconciliation (HCNR), National Security Council, Independent Commission for Overseeing the Implementation of the Constitution (ICOIC), and the General Secretariats of the Wolesi Jirga (Lower House) and Mishrano Jirga (Upper House).

The Taliban government's Deputy Spokesperson, Innamullah Samangani, told

Rooters

, "Because these departments were not deemed necessary and were not included in the budget, they have been dissolved,".

The national budget, according to Samangani, is "based on objective facts" and is solely for departments that have been active and productive.

"If needed," he said, the bodies could be reactivated in the future.

Despite the Taliban's assurances to the world that they would be more moderate, they have yet to allow older girls to return to school and have imposed rules mandating women and girls to wear Hijab and be accompanied in public by male relatives.
Posted by: trailing wife || 05/18/2022 00:00 || Comments || Link || E-Mail|| [336074 views] Top|| File under: Taliban/IEA
Former Director-General of ISI Reaches Kabul for the Talks with Pakistani Taliban
[KhaamaPress] General

Faiz Hameed

, the former director general of Pakistain's Inter-Service Intelligence (ISI) and the current commander of the Pakistain Army Corps in Beautiful Downtown Peshawar

...capital of Khyber Pakhtunkhwa, administrative and economic hub for the Federally Administered Tribal Areas of Pakistan. Peshawar is situated near the eastern end of the Khyber Pass, convenient to the Pak-Afghan border. Peshawar has evolved into one of Pakistain's most ethnically and linguistically diverse cities, which means lots of gunfire...
, has arrived in Kabul, according to a number of international media.

General Faiz Hameed "has arrived to the Kabul Serena hotel lobby", according to Al Jazeera's Middle East and South Asia

news hound

Sadaf Chaudhry, who tweeted on Monday, 16th May.

A number of Indian media sources have confirmed General Faiz's visit to Kabul and stated that Pakistain and the Tehrik-e-Taliban
...Arabic for students...
(Pak Taliban) are initiating peace negotiations.

General Faiz Hameed, according to News 18, has arrived in Kabul following the start of peace talks between the Pak Taliban and the Pak government.

According to Pak military sources, Pak Taliban and security officers have been staying at the Serena Hotel in Kabul since Wednesday.

General Faiz Hameed's arrival to Kabul has yet to be confirmed by the Taliban.

This is General Faiz Hameed's second visit to Afghanistan since the Taliban took control on August 15, last year. On September 5 of last year, he came to Kabul at the Taliban's official invitation.
Posted by: trailing wife || 05/18/2022 00:00 || Comments || Link || E-Mail|| [336082 views] Top|| File under: Govt of Pakistan
The Taliban Orders the UN Female Staff in Afghanistan to Wear Hijab
[KhaamaPress] The Taliban


...the Pashtun equivalent of men...


's Ministry for the Propagation of Virtue and the Prevention of Vice has ordered female staff members of the UN Assistance Mission in Afghanistan (UNAMA) to wear the

hijab

.

On Monday, the 16th of May, the organization shared the Taliban's directive to wear the hijab with its employees.

"Taliban claim new women's dress rules are 'advice' but are imposing them as mandatory—including on Afghan women working at UN." Heather Barr, Associate Director of the Women's Rights division at Human Rights Watch, tweeted.

Despite Taliban rules, Barr called upon UNAMA on "how will [it] protect [its] colleagues' safety & freedom?".

According to a UNAMA statement, a delegation of Taliban officials from the Ministry of Propagation of Virtue and Prevention of Vice told the UN that female employees should consider wearing the hijab, while reporting to duties.

The statement also notes that the personnel of the Ministry will stand outside the UN office to "monitor if hijab is used or not". In an event if the personnel finds a female staff member without hijab, they will talk to her "politely" to wear it as wearing hijab is mandatory outside.

In addition to that, outside the UN office, the Ministry has also placed a poster calling on women to wear the "hijab." Barr tweeted a photo of the poster, which shows a black layered Niqab and a bright blue Burqa (Chadari), as examples of hijab.

The Ministry, which had recently ordered that the hijab was mandatory, said the best type of hijab in the directive was Chadari or Burqa.

The Taliban had warned that if the women disobeyed the order, their parents would be punished and imprisoned.
Posted by: trailing wife || 05/18/2022 00:00 || Comments || Link || E-Mail|| [336074 views] Top|| File under: Taliban/IEA
Africa Horn
Inside Pentagon's decision to redeploy US Special Forces to Somalia
[Garowe] Rising al-Shabaab


...... an Islamic infestation centering on Somalia attempting to metastasize into Kenya, Tanzania, Uganda, and similar places, all of which have enough problems without them...


attacks within Somalia and the need to train more local security forces informed the US decision to reinstate troops to the Horn of Africa nation, a year after an unceremonious exit occasioned by an order signed by former President Donald Trump
...dictatorial for repealing some (but not all) of the diktats of his predecessor, misogynistic because he likes pretty girls, homophobic because he doesn't think gender bending should be mandatory, truly a man for all seasons......
.
Continued on Page 49
Posted by: trailing wife || 05/18/2022 00:00 || Comments || Link || E-Mail|| [336078 views] Top|| File under: al-Shabaab (AQ)
Africa North
Israeli envoy presents credentials in Chad after 50-year hiatus
More normalcy. thanks to the work of President Trump and despite the despite of President Biden.

[IsraelTimes] Renewal of ties comes after agreements in 2019 between former prime minister Benjamin Netanyahu and the late Chadian president Idriss Deby Itno.

Ben Bourgel, the non-resident ambassador to a host of African nations including Senegal


... a nation of about 14 million on the west coast of Africa bordering Mauretania to the north, Mali to the east, and a pair of Guineas to the south, one of them Bissau. It is 90 percent Mohammedan and has more than 80 political parties. Its primary purpose seems to be absorbing refugees...


, Gambia
... The Gambia is actually surrounded by The Senegal on all sides but its west coast. It has a population of about 1.7 million. The difference between the two is that in colonial days Senegal was ruled by

La Belle France

and The Gambia (so-called because there's only one of it, unlike Guinea, of which there are the Republic of Guinea, Equatorial Guinea, Guinea-Bissau, New Guinea, the English coin in circulation between 1663 and 1813, and Guyana, which sounds like it should be another one) was ruled by Britain...
and Guinea, presented his credentials to Chad President Mahamat Idriss Deby Itno.

"This marks an important benchmark in the deepening of the relations between Chad and Israel since their resumption in 2019," tweeted the Israeli Embassy in Senegal. "Ambassador Bourgel and his team will work to strengthen the cooperation between the two countries in areas of common interest such as climate change, agriculture, water management and health."

Israel and Chad announced the reestablishment of diplomatic relations in January 2019, after Chad severed ties with Israel in 1972 due to pressure from Libyan strongman Muammar Qadaffy

...Proof that a madman with money will be politely received for at least 42 years until his people get tired of him and kill him...
. Former prime minister Benjamin Netanyahu met with former Chad president Idriss Deby Itno to agree on increasing bilateral cooperation as well.

The following year, there were mixed reports on whether Chad would establish a diplomatic mission in Jerusalem. Israel said that a

bigwig

from Chad had indicated his country was willing to open an official diplomatic mission in Jerusalem. However,


corruption finds a dozen alibis for its evil deeds...


the Al Jazeera Arabic news network quoted the Chad Foreign Ministry as denying the move.

Deby, who ruled the central African nation for more than three decades, was killed last year on the battlefield in a fight against rebels. His son replaced him as Chad's president.
Posted by: trailing wife || 05/18/2022 02:20 || Comments || Link || E-Mail|| [336081 views] Top|| File under:
Caucasus/Russia/Central Asia
Iran announces production of new military drone in Tajikistan
[IsraelTimes] Dubbed Ababil-2, Iran

...a theocratic Shiite state divided among the Medes, the Persians, and the (Arab) Elamites....
says aircraft can carry out attacks from a range of 200 kilometers; move seen as effort to balance power in the region

Iran said Tuesday it inaugurated a production line for manufacturing a new military drone in Tajikistan, a first for both nations.

A report by the official IRNA news agency said the ceremony took place during a visit to the Central Asian nation by Gen. Mohammad Hossein Bagheri, chief of staff of Iran's armed forces.

The move is seen as an effort by Iran to address the balance of power in the region: Afghanistan under its Sunni

Moslem

Taliban


...the Pashtun equivalent of men...


rulers poses a threat to its two neighbors, predominantly Shiite Iran and secular Tajikistan.

The report said the drone is dubbed the Ababil-2 after a bird in the Koran. It is capable of carrying out attacks as well as surveillance missions from a range of 200 kilometers (124 miles), the report said.

It did not reveal other details such as the capacity of the production line.

The announcement marks the first time that Iran has launched a military production line abroad.

Iran's drone fleet is believed to have taken a serious blow in mid-February following an attack on an airbase near Kermanshah, in Western Iran, that destroyed hundreds of drones. Tehran officials have blamed Israel for the attack.

Israel has repeatedly warned that Iranian drones are a significant threat to the region — especially as Tehran arms proxies stationed along Israel's borders.

In March, Israeli military officials said that Iran's "UAV terror" is a new and global issue, accusing Tehran of directly attacking both military and civilian targets in the Middle East.

The IDF believes Iran is attempting to arm all of its proxies in the region — in Syria, Lebanon Hezbollahstan
...Formerly inhabited by hardy Phoenecian traders, its official language is now Arabic, with the usual unpleasant side effects. ...
, Iraq, and Yemen


...an area of the Arabian Peninsula sometimes mistaken for a country. It is populated by more antagonistic tribes and factions than you can keep track of...


— with hundreds and even thousands of UAVs, in addition to providing military training.
Posted by: trailing wife || 05/18/2022 01:38 || Comments || Link || E-Mail|| [336073 views] Top|| File under: Govt of Iran
Fifth Column
Tax filings reveal how BLM co-founder spent charity funds
[NYPOST] Black Lives Matter co-founder Patrisse Cullors used charity funds to pay her brother and child's father eye-watering sums of cash for various services, according to tax documents filed with the IRS


...the Internal Revenue Service; that office of the United States government that collects taxes and persecutes the regime's political enemies...


The co-founder's brother, Paul Cullors, saw a cool sum of $840,000 hit his bank account for allegedly providing security services to the nonprofit organization, tax documents seen by The Post show.

Meanwhile,


...back at the mall, Clarissa spent the day shopping for new underwear. Tonight was going to be a special occasion...


the organization paid a company owned by Damon Turner, with whom Cullors shares a child, almost $970,000 to help "produce live events" as well as other "creative services."

On top of the controversy, BLM wrapped up its fiscal year — which runs from July 1, 2020 to June 30, 2021 — with an eye-watering $42 million in net assets.

The foundation had an operating budget of about $4 million, according to a board member.

More than $37 million was spent by the foundation on grants, real estate, and charter on private flights, according to the tax filings.

Posted by: Fred || 05/18/2022 00:00 || Comments || Link || E-Mail|| [336086 views] Top|| File under: Antifa/BLM
Israel-Palestine-Jordan
Report: In 1st, US refuelers to take part in major Israeli drill for strike on Iran
[IsraelTimes] Collaboration involving Israeli fighter jets and American refuelers seen as message to Iran

...Formerly a fairly civilized nation ruled by a Shah, it became a victim of Islamic revolution in 1979...
regarding potential for US assistance in an actual Israeli attack

The United States will participate in Israel's largescale drill simulating a strike on Iran's nuclear facilities as part of the broader Chariots of Fire exercise later this month, Channel 13 reported on Tuesday evening.
Continued on Page 49
Posted by: trailing wife || 05/18/2022 00:00 || Comments || Link || E-Mail|| [336088 views] Top|| File under: Govt of Iran
Olde Tyme Religion
Two held in Lahore for sharing blasphemous content
[Dawn] The Federal Investigation Agency (FIA) has arrested two people for allegedly sharing blasphemous content on social media.

The FIA cyber crime Lahore has booked Muhammad Osama and Maisham Abbas under sections 295-C (use of derogatory remarks against Prophet Muhammad (

PTUI!

), 295-B (defiling of Holy Koran), 109 (abetment), 120-B (liable to punishment for offence committed within Pakistain) and 34 (acts done by several persons in furtherance of common intention) of PPC r/w PECA 2016.

Acting on a complaint, the FIA arrested Osama and Maisham from Harbanspura, Lahore, and Mandi Buhauddin, respectively. The suspects are accused of sharing blasphemous content in a WhatsApp group and Facebook.

Both suspects were sent to jail on judicial remand on Monday.
Posted by: trailing wife || 05/18/2022 00:00 || Comments || Link || E-Mail|| [336077 views] Top|| File under:
Syria-Lebanon-Iran
Iran state TV says 2 French nationals arrested over protests
[Rudaw] Iran's state TV on Tuesday confirmed the arrest of two French citizens, saying they met with protesting teachers and took part in an anti-government rally.

The report identified the two as Cecile Kohler, 37, and Chuck

Gay Paree

, 69, and said they were not on a tourist visit to Iran.

La Belle France

had earlier identified the two as a teachers' union official and her partner on vacation in Iran.

The Intelligence Ministry in Tehran last week only said that it had detained two Europeans.

The TV broadcast footage of the arrival of the two, saying they landed from The Sick Man of Europe Turkey


...the only place on the face of the earth that misses the Ottoman Empire...


at Tehran airport on April 28. It also broadcast footage of their meetings with Iranian teachers and other activists, as well as their presence at a protest gathering, and also aired a video purported to show the two being arrested while on their way to the Tehran airport to leave the country on May 7.

The report said the two French citizens were "organizing a protest" with the purpose of creating "unrest" in Iran.

Last Thursday,

La Belle France

condemned the "groundless arrest" of the two and called for their immediate release.

La Belle France

's Foreign Ministry said its ambassador in Tehran has already attempted to obtain consular access to the couple and that the charge d'affaires at Iran's Embassy in

Gay Paree

has been summoned for explanations.

Another French citizen, Benjamin Briere, was sentenced in January by Iran

...The word Iran is a cognate form of Aryan. The abbreviation IRGC is the same idea as Stürmabteilung (or SA). The term Supreme Guide is a the modern version form of either Duce or Führer or maybe both...
to over eight years in prison for espionage, for photographing "prohibited areas" with a drone in 2020 during what he said was a tourist visit in the north of the country.

Briere's lawyer had claimed his client was being used as a "bargaining chip" in diplomatic negotiations at the time between Iran and Western countries over Tehran's tattered nuclear deal with world powers.

Also in January, Iranian justice ordered the re-imprisonment of Franco-Iranian academic Fariba Adelkhah, arrested in 2019, who had for a time been allowed to serve a five-year prison sentence under house arrest. She had been accused of "propaganda against the Islamic Theocratic Republic's political system" and "collusion to undermine national security."

There have been teachers' strikes over the past weeks in cities across Iran. Teachers have walked out of their classes to press for better pay and working conditions.
Posted by: trailing wife || 05/18/2022 00:00 || Comments || Link || E-Mail|| [336075 views] Top|| File under: Govt of Iran
Massacre video reopens wounds for missing Syrians' families
[AnNahar] For years, the Siyam family clung to hope they would one day be reunited with their son Wassim, who they believed was being held in a Syrian government prison after he went missing at a checkpoint nearly a decade ago.

That hope evaporated the moment they saw him in a newly leaked video: He was among dozens of blindfolded, bound men who, one by one, were shot and thrown into a trench by Syrian security agents.

"It shocked us to our core," Siham Siyam said of the gruesome video, which was taken in 2013 and emerged late last month.
Continued on Page 49
Posted by: trailing wife || 05/18/2022 00:00 || Comments || Link || E-Mail|| [336075 views] Top|| File under: Govt of Syria
Hizbullah loses parliamentary majority, Oct. 17 secures 16 seats
[AnNahar] Lebanon Hezbollahstan

...In 2020 Hezbollah blew up a considerable portion of Beirut and many of its inhabitants when its ammonium nitrate facility exploded. They blamed it on... somebody else. It wasn't them though. Trust them on that. And it ain't never coming to trial...
's Hizbullah
...Party of God, a Leb militia inspired, founded, funded and directed by Iran. Hizbullah refers to itself as The Resistance and purports to defend Leb against Israel, with whom it has started and lost one disastrous war to date, though it did claim victory...
and its allies lost their parliamentary majority, official results showed Tuesday, while independents achieved a surprise breakthrough.

Full results announced by the interior ministry two days after the election revealed that no bloc will control the 128-seat assembly, a deadlock observers fear could usher in a tense period of political jostling.

The polls, the first since Lebanon was ravaged by its worst ever economic crisis and a cataclysmic explosion at Beirut port in 2020, were seen as a prerequisite for a crucial IMF bailout.

The Hizbollah-led coalition won 61 seats in the 128-member legislature, a drop of 10 members since the last vote was held four years ago. They fell short of the 65 needed to retain a majority following Sunday's polls. The loss was largely due to setbacks suffered by the group's political partners, and was not expected to weaken the group's domination of Lebanese politics. All 13 Hizbullah candidates who ran got elected.

Their strongest opponents in parliament will be led by the Christian Lebanese Forces


A Christian political party founded by Bashir Gemayel, who was then bumped off when he was elected president of Leb...


party of former warlord Samir Geagea
...Geagea was imprisoned by the Syrians and their puppets for 11 years in a dungeon in the third basement level of the Lebanese Ministry of Defense. He was released after the Cedar Revolution in 2005...
, that raked in several new seats on the back of a virulent anti-Hizbullah campaign.

New reformist faces who entered the legislative race on the values of a 2019 anti-establishment uprising made a stronger showing that many had predicted.

17 candidates who backed the 2019 protest movement won seats. At least twelve of them will sit in parliament for the first time.

Together with independents and other non-aligned MPs who have sometimes supported the now-defunct protest movement's demands, they could find themselves in a kingmaking position.

They could obtain the support of MP Osama Saad, who supported the protests, and new MP Abdul Rahman al-Bizri.

That was a major achievement considering they went into the vote fragmented and facing intimidation and threats by entrenched mainstream parties. Their showing sends a strong message to ruling class politicians who have held on to their seats despite an economic meltdown that has impoverished the country and triggered the biggest wave of emigration since the 1975-90 civil war.

One of the most notable victories notched up by independents was the election in the third South district of Elias Jradeh and Firas Hamdan for seats that Hizbullah and its allies had not lost in three decades.

Another major satisfaction for those described in Lebanon as the "thawra" (revolution, in Arabic) candidates, was the defeat of several reviled MPs loyal to the Syrian government of Bashir al-Assad.

Hizbullah weapons: Will polls make radical changes
[AnNahar] The main issue that would polarize the new parliament elected on Sunday is Hizbullah's right to keep an arsenal that is described as equivalent to or better than the state's.

Some see it as a historical right and the best defense for the small Mediterranean country while others consider Hizbullah's weapons to be the root of all of Lebanon's ills.

"They forgot the political system, economic system, corruption, the war in Syria and its effects on Lebanon and they forgot the American sanctions," Hibullah's MP Hussein Haj Hassan said.

Sami Nader, an analyst with the Levant Institute for Strategic Affairs, said that Hizbullah had suffered symbolic losses but was skeptical the polls could yield radical changes.

"Hizbullah and the Iranian axis took a blow but will this pave way for change in Lebanon? I have doubts," he told AFP.

The formation of a government, the election of parliament's speaker and the presidential election could all be very contentious and lead to protracted political crises.

Speaker Nabih Berri has held his job since 1992.

President Michel Aoun, the world's third oldest head of state, had long planned for his son-in-law Jebran Bassil to take over but the Lebanese Forces' surge in the polls could disrupt that scenario.

Disarming Hizbullah has dominated political campaigns among almost all of the group's opponents, while Hizbullah supporters consider the group defended Lebanon against Israel and against attacks by the Islamic State group and al-Qaida-linked militants over the years.


Posted by: trailing wife || 05/18/2022 00:00 || Comments || Link || E-Mail|| [336075 views] Top|| File under: Hezbollah
Who's in the News
33
[untagged]
3
Govt of Iran
3
Taliban/IEA
3
Hezbollah
2
Tin Hat Dictators, Presidents for Life, & Kleptocrats
2
Commies
2
Govt of Pakistain Proxies
1
Banditti
1
Govt of Iran Proxies
1
al-Shabaab (AQ)
1
Govt of Pakistan
1
Govt of Syria
1
Baloch Liberation Army
1
Islamic State
1
Pak Taliban (TTP)
1
Boko Haram (ISIS)
1
Antifa/BLM
Bookmark
E-Mail Me
The Classics
The O Club
Rantburg Store
The Bloids
The Never-ending Story
Thugburg
Gulf War I
The Way We Were
Bio
Merry-Go-Blog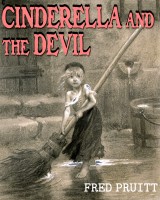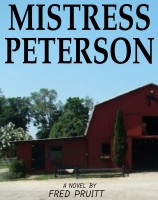 On Sale now!


A multi-volume chronology and reference guide set detailing three years of the Mexican Drug War between 2010 and 2012.

Rantburg.com and borderlandbeat.com correspondent and author Chris Covert presents his first non-fiction work detailing the drug and gang related violence in Mexico.

Chris gives us Mexican press dispatches of drug and gang war violence over three years, presented in a multi volume set intended to chronicle the death, violence and mayhem which has dominated Mexico for six years.
Click here for more information


Meet the Mods
In no particular order...


Steve White
Seafarious
tu3031
badanov
sherry
ryuge
GolfBravoUSMC
Bright Pebbles
trailing wife
Gloria
Fred
Besoeker
Glenmore
Frank G
3dc
Skidmark



Better than the average link...



Rantburg was assembled from recycled algorithms in the United States of America. No trees were destroyed in the production of this weblog. We did hurt some, though. Sorry.
34.204.181.91

Help keep the Burg running! Paypal: