Caucasus/Russia/Central Asia
Cargo 1488
Direct Translation via Google Translate. Edited.

Commentary by Russian military journalist Boris Rozhin

Note: 200 is the Russian code for dead, while 300 is for wounded. They are cargo codes. It appears that 1488 is the cargo code for POWs. 1488 has to do with Nazis, not a Russian cargo code. Apologies. Thanks to Thock Spoluck5962 for the correction.
[ColonelCassad] There is a load of 200. There is a load of 300. And there is a load of 1488, which goes from Azovstal to the colony in Yelenovka (the wounded are taken to Novoazovsk)

Today, the capitulation of the enemy at Azovstal continued. According to the Deputy Permanent Representative of the Russian Federation to the UN Polyansky, the surrender took place without preconditions.

The Investigative Committee of the Russian Federation has already announced that it will conduct interrogations of captured Natsiks.

Earlier, at the suggestion of Wasserman, the Duma announced the need to issue a decree banning the exchange of Nazi war criminals.

Fully agree with these statements. VSUshnikov on ours can and should be changed. Nazis and war criminals - judged on the territory of the DPR.



Three from Russian military blogger Andrey Chervonets, with the first starting at 0001 hrs, May 17th:


Still started to give up
May 17, 0:01 am

The first ten buses with prisoners of war left Azovstal drove towards the DPR

According to preliminary information, about 300 militants left the territory of the plant today. About 50 of them were wounded.

The wounded are now being taken to the Central Regional Hospital of Novoazovsk, where they will be provided with the necessary medical care. The rest, not wounded, were taken away by buses in the direction of Yelenovka. Ukrainian prisoners of war are kept in the colony there.

The next batch of prisoners will begin to surrender at 0400 hrs.

It is possible that some of the prisoners who are related to the Armed Forces of Ukraine, policemen or border guards found themselves by the will of fate at Azovstal will then be exchanged. But not the Nazis from the "Azov" regiment. For the technologists of the Office of the President of Ukraine, the surrender was a surprise.

Zelensky is preparing another chatter-statement on the fact of mass surrender.

Judging by the pause in all ‼️ Zelensky's LOMs, they are still developing an information strategy and waiting for a go-ahead on what to say.

PS
Kiev officially recognized the surrender of 264 in Mariupol. Zelensky, in his address, allocated only 40 seconds for the surrender of his militants.

Now Ukraine is holding about 500 prisoners of war soldiers and officers of the Russian Federation, DPR and LPR.

At the disposal of the Russian Federation, the DPR and the LPR are about 5,000 Ukrainian prisoners of war. After the surrender of the militants stuck at Azovstal, this figure will grow to seven thousand.



Second posted at 1300 hrs. The link is no videos embedded in Telegram, so the videos ae untranslatable.


Garbage removal from Azovstal
May 17, 1:01 p.m.

Published a video with the "evacuation" (surrender) of 265 militants hiding in the basements of "Azovstal"

According to Russian estimates, the initial enemy grouping in Mariupol was up to 20,000 Ukrainian servicemen, according to Ukrainian estimates, up to 14,500 soldiers and officers. On May 16, 2227 people remained. There are less than 2,000 left hiding in the cellars now. Draw your own conclusions.



The third post:


The last chords of "Azov"
May 17, 21:05

The process has already gone serious, not like yesterday, when a quarter of a thousand people surrendered from the Ukrainian side

New batches of militants from Azovstal continued to surrender all day today

The State Duma will consider on Wednesday a draft resolution banning the exchange of Nazi criminals. Of the two and a half thousand representatives of the ukrovermacht who remained at Azovstal, approximately one in three were from the Nazi Azov regiment.


Posted by: badanov || 05/18/2022 00:00 || Comments || Link || E-Mail|| [148 views] Top|| File under:
Nazis did not apologize, they were not afraid, but they could not look us in the eye. The enemy at Azovstal began to surrender
Direct Translation via Google Translate. Edited.


by Dmitry Steshin

[KP] Early in the morning, on May 16, the positions under the walls of Azovstal began to stir. A white flag poked out of a tunnel under the railway tracks, followed by people in a strange, dark sandy uniform with blue tape on their sleeves and ammunition. Together with the "factory inmates", the boy Kolya got out - he looked to be 15-16 years old - for the last month he lived at Azovstal practically on the surface, in one of the factory supply rooms. As you might guess, the teenager testified to good will and readiness for dialogue. This dialogue has been long awaited. Both our negotiating group and the "Azovites" themselves, as the militias called them - "PSE" Azovstal."


For a long four hours I sat in positions in some kind of administrative factory building unwound in the trash. It was very quiet, and for the first time I heard the toads yelling in the Kalmius River, they are now in spring love. We were waiting. They were waiting for this whole epic to end and someone to go home, at least for a few days on leave, so that later, if necessary, continue to fight further.

By one o'clock in the afternoon, the radio spoke clearly and sternly: do not open fire, sappers will start working from 13.00, open the mined passage for those who surrender and dismantle the rubble. Everyone take their positions, triple their vigilance, and prevent provocations. The exit of the first group with the wounded at 15.00.

It was lunch time, the fighters regretfully set aside or quickly scraped the cans with rations of meat and vegetable canned food. The fighter with the call sign "Borzoy" took the "Bumblebee" flamethrower and, fitting it behind his back, muttered: "You can expect everything from these. The positions will be cleared, our firing points will be copied and how they will go for a breakthrough ... ". The place for the exit of the surrendered and the removal of the wounded was chosen wisely - a narrow passage under the tracks, along the embankment along the same narrow corridor between the buildings. Under the full supervision of "Borzoy" ...

Barbecue at Azovstal
The passage for surrender turned out to be miraculous - a bomb hit between the tracks, throwing out several tons of earth. This hole, the Ukrainian militants threw rusty, bent iron and mined almost three layers. Now, these same people in a strange form, quickly and dexterously dismantled the blockage with shovels, and having disassembled, moved between the embankment and our building. Our fighter, who crouched near the loophole, took aim at the enemies - they were about ten meters away. The "Azovites" walked, sometimes stopping and crouching over some dark green boxes sprinkled with dust.

These were home-made mines made of cartridge zinc stuffed with plastid. The calculation is that tankers will not pay attention to the usual military garbage - empty cartridge zinc. But, some mines were connected by wires - their "Azov" sappers cut them without hesitation. And all this happened in complete silence.

One of ours shouted out: "What, falconers, have you fought? Well, tell me how the stick is right?" But no one supported the wit, the fervent cry faded in silence. The strangers were all with weapons, however, machine guns were thrown behind their backs, pistols in buttoned holsters.

The "Azovites" reached the exit from the yard and stopped in some confusion. In front of them stretched the floodplain of the River, delightful in its greenery and width. And on the other side of Naberezhny Prospekt, there is a Sarmat restaurant. Those who left the factory were, without exaggeration, shocked by the view.

One of the strangers sighed: "Oh, now would be a barbecue!". And I, looking at this cafe long closed because of the war, thought the same thing ...

Mercy trait
THEY didn't look into the asphalt, but they didn't look into our eyes either. All young, up to twenty and a little more. Very cool gear, everyone. But the weapon is the same - our eternal Kalashnikov. They weren't dirty. They weren't haggard and scared. Rather tense. So far, they had all the necessary stripes - from yellow-black flags to "Azov" chevrons.

And we, with my comrade, the militia Vlad, did not know how to behave. He held the machine almost at the ready. To be honest, I was ready to hang on Vlad's shoulders. He lost everything in this war - his house in Poltava, relatives, fellow soldiers, health. Exchanged for the trenches the best years of male maturity.

I have not been separated from Vlad for the third month already and I know how sometimes fierce, terrible anger boils in him. But Vlad was calm. Probably, something happened to us that always happens to Russian people at the sight of a surrendering enemy. No matter what bestiality and cruelty he does, no matter what bloody battles the day before, there is such an invisible line beyond which mercy turns on. No, of course, prisoners can later be judged, but laying mounds of severed heads right on the battlefield is not in our tradition. Vlad spoke first, very calmly:

Why are you so clean? Does that mean there is water?

The guy with the bushy beard, with Stechkin in his chest holster, seemed to be waiting for this question:

- There is water. Technical. There - "Azov" pointed with a hand in a tactical glove to the going black pipes - there are tons of it! And even tea can be brewed normally. But food has been a problem for a week now. We found apples here, a box, it was such a simple holiday.

I couldn't resist:

- How many of you are there?

The guy with Stechkin answered both evasively and with soldier's ingenuity:

You'll be amazed how many of us are out there.

I got the camera:

- This is probably your last chance to tell your relatives that you are alive. I can record videos, I'll throw them in the evening.

But, they did not want to act, none.

The guy with Stechkin turned out to be my namesake. Almost. Named Dmitro. We talked about the bombings. According to Dmitro, the jamming was terrifying, creepy, and only:

- To break the bunker, you need to put three FAB-500s in one place. The first collapses the building, the second makes a funnel, the third breaks through to the bomb shelter.

What were you doing during the bombings?

- In "Counter-strike" they were cut along the grid ...

Vlad once again examined the audience and issued a diagnosis:

- If we were all dressed ... well, in tracksuits, and put on a bench in the park, no one would understand who is here for what and for whom ...

There was a pause, and to fill it in, I remarked:

- It would still be interesting to understand why we are so bloody ...

18-year-old "Azov" Nazar from Lviv broke away from another mine and for the first time in many months I heard the Ukrainian language live:

- Ztokhnuvshi people with people ... (pushed people with people, in Ukrainian)

Dmitro noticed that "everyone got along just fine" and said that he was from Mariupol. But Vlad did not agree here:

- I am from Poltava, I left to fight in the fourteenth year, because I understood that I could not get along there. Here we all speak Russian. And they spread rot on the Russian, they adopted a bunch of laws!

Dmitro squeezed out:

- Well, yes.

But he quickly gathered himself, saying that all these were our internal Ukrainian affairs, but why did Russia get into this? I did not expect such malice from Vlad:

- And what, you wanted you to simply kill all of us, and no one would stand up? Now Europe and the USA are for you, and Russia is for us. Are you okay? And we're fine. That is, it is not normal to ruin youth in the war.

Dmitro remarked:

- I, too, have been fighting since I was 14. Also youth ... of that. Has ended already.

Vlad perked up: "Where did you fight?" I left them to talk, and they talked for an hour.

Our officer showed up.

- Let's move on to defuse.

There were still many mines - half of Naberezhny Prospekt.

Losers or losers?
An hour later, the first batch of "zahistniks" left the factory. Before passing under the tracks, they tore off their sweaty armor, threw off their helmets and weapons, and went into captivity. They didn't feel defeated, more like losers. Lost one battle. And yet, they believed in our mercy and knew for sure that they would not shoot their legs and gouge out their eyes. As "Azov" did with our prisoners.

The first party left, and ... almost immediately returned - already with a stretcher. They carried the wounded away from the factory. The Azov people told us, they say, "we would sit at the plant until the New Year."

Perhaps, but the wounded, judging by their condition, would not have survived until the next Sunday. And as one of our negotiators explained to me informally, "we started the surrender process with an act of mercy." It was hard to argue with that.

In general, I did not want to argue about anything, sitting on the loose earth, under the menacingly creaking exploded rails. An officer from Azov showed up. According to him, the core of the regiment is still in position, waiting for the first day of surrender to pass. They have the Internet, and they greedily catch every message on the Net. But one thing is already clear to everyone - "the evil Kyiv owner of the living" Azov "is not needed." This is finally understood by everyone.

In general, by all indications, the war in Mariupol is over. At all!

Finally, Vlad surprised me:

- After the war, I would drink with this Dmitro.

- Did you forgive them?

- No. But I liked it, we would have something to talk about.

- What did you like?

- He is still the only one who did not pretend to be a cook and did not play around. This is a worthy enemy.

But we defeated them.

- Yes. But it was very hard.

It is worth noting that earlier information appeared that the wounded of the Armed Forces of Ukraine were being taken out of the basements of Azovstal for treatment in the DPR. Our observer Nikolai Varsegov comments on this news:

"To tell the truth, I initially had ... a misunderstanding of this decision on our part. By accepting enemy wounded, including the Nazis of Azov, we, of course, make life much easier for those who hid under the plant. Now they do not have to share the meager remains of water and food with those who came out of No need to waste physical and moral strength to help them, and therefore the surrender of these basement warriors will drag on for some time, tying down our military over Azovstal.

I have no doubt that many Russians, who worry about our soldiers and wish for a speedy victory, think the same way.

But there is another, probably more valuable side of the coin - humanism. Most, I believe, the rescued Ukrainian wounded, as well as their loved ones, will change their minds to everything that is happening. They will turn on the mind, as happens with hundreds of other military Ukrainians who are in our captivity.

Every now and then we see on TV screens absolutely adequate people who have surrendered to the Russian army, who sincerely declare that they do not want to fight for the crooks and bandits who have seized power in Ukraine. "The summons came, I was taken to the front. Where was it to go? Otherwise, prison ... ".

One must think that among the wounded at "Azrovstal" these are the majority. And humanly, and not for the picture, they are sorry.

Ukrainian propaganda is trying its best to show the Russian army as barbaric. He calls it a horde that encroached on their exaggerated democracy. But the whole world saw how Ukrainian "democrats" in military uniform mock our prisoners of war with sadistic joy. Nothing like this happens on our side. On the contrary, we feed them normally, treat them, do not humiliate their human dignity. My personal opinion is that to mock prisoners of war is a sign of subhumanity. I am satisfied that in my civilized country, even in a mild form, there is no such disgrace with prisoners as is happening in Ukraine.

And this humane action for the treatment of Ukrainian wounded is important for us in order to feel like decent people. And it doesn't give a damn that Ukrainian and Western propagandists are talking about us there. We Russians are much higher morally than they are, as events show."


Posted by: badanov || 05/18/2022 00:00 || Comments || Link || E-Mail|| [413 views] Top|| File under:
Economy
'We Gotta Be Competitive Here': Elon Musk Issues Dire Warning About The Rise Of China, Pushes Back Against Corporate Wokeness
[WIRE] Tesla and SpaceX CEO Elon Musk issued a warning on Monday about the rising economic power of China — and how the United States can remain competitive.

During an interview with the "All In" podcast, the world's richest man said that Americans must "stop the infighting" amid the growing hegemony of China.

"What we're going to see with China, for the first time that anyone can remember who is alive, is an economy that is twice the size of the U.S., possibly three times the size of the U.S., and it's going to be very weird living in that world," Musk explained, as reported by Fox Business. "So, we better stop the infighting in the U.S. and stop punching ourselves in the face. There's way too much of America punching itself in the damn face, it's just dumb, and think about, hey, 'We gotta be competitive here.'"

With $23 trillion in economic output last year, the United States presently boasts the world's largest economy. However, China — which boasts a $17.7 trillion economy and has averaged 10% annual GDP growth since 1978 — continues to expand its consumer sector and draw attention from businesses in the Western world.

"There's a new kid on the block that's going to be two to three times our size," Musk warned. "We better step up our game and stop infighting."

Amid the rise of China, Musk urged American businesses to stand down from political controversies. "The point of a company is to produce useful products and services for your fellow human beings," Musk said. "It is not some political gathering place."
Posted by: Besoeker || 05/18/2022 01:58 || Comments || Link || E-Mail|| [39 views] Top|| File under:
Government Corruption
Congress takes all the fun out of UFOs ‐ I smell coverup!
[NYP] UFO sightings were a fringe thing in the '60s, a fun mainstream pursuit in the '70s (a friend of mine staged one with a frisbee and a camera that produced a suitably grainy black-and-white image that could have been used on "In Search Of" and probably was) and took a regrettable detour into an obsession with alien body-cavity exploration techniques in the '80s.

At the moment when the public decided aliens from the Fleepgort Star System probably didn't travel 11 million miles to rummage around in the bodily orifices of National Enquirer readers, the UFO industry went the way of the "Star Trek" convention, and became a laughingstock. Those among us who still cared in the '90s continued to get information from a documentary series called "The X-Files," but otherwise things were pretty quiet on the spaceman beat.

On Tuesday, Congress held a hearing on UFOs, now known as Unexplained Aerial Phenomena so people won't giggle as much, for the first time in 50 years: finally, a stimulus package for the imagination! (And one that didn't cost anything much.) In opening statements, Congressmen assured us that this is a really serious subject, y'all, and there was to be no joking around, nor was anyone to call
Posted by: Besoeker || 05/18/2022 07:16 || Comments || Link || E-Mail|| [111 views] Top|| File under:
Who's in the News
33
[untagged]
3
Govt of Iran
3
Taliban/IEA
3
Hezbollah
2
Tin Hat Dictators, Presidents for Life, & Kleptocrats
2
Commies
2
Govt of Pakistain Proxies
1
Banditti
1
Govt of Iran Proxies
1
al-Shabaab (AQ)
1
Govt of Pakistan
1
Govt of Syria
1
Baloch Liberation Army
1
Islamic State
1
Pak Taliban (TTP)
1
Boko Haram (ISIS)
1
Antifa/BLM
Bookmark
E-Mail Me
The Classics
The O Club
Rantburg Store
The Bloids
The Never-ending Story
Thugburg
Gulf War I
The Way We Were
Bio
Merry-Go-Blog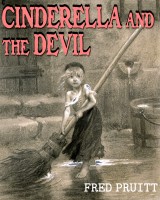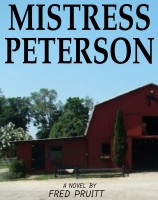 On Sale now!


A multi-volume chronology and reference guide set detailing three years of the Mexican Drug War between 2010 and 2012.

Rantburg.com and borderlandbeat.com correspondent and author Chris Covert presents his first non-fiction work detailing the drug and gang related violence in Mexico.

Chris gives us Mexican press dispatches of drug and gang war violence over three years, presented in a multi volume set intended to chronicle the death, violence and mayhem which has dominated Mexico for six years.
Click here for more information


Meet the Mods
In no particular order...


Steve White
Seafarious
Pappy
lotp
Scooter McGruder
john frum
tu3031
badanov
sherry
ryuge
GolfBravoUSMC
Bright Pebbles
trailing wife
Gloria
Fred
Besoeker
Glenmore
Frank G
3dc
Skidmark
Alaska Paul



Better than the average link...



Rantburg was assembled from recycled algorithms in the United States of America. No trees were destroyed in the production of this weblog. We did hurt some, though. Sorry.
3.239.4.127

Help keep the Burg running! Paypal: