Afghanistan
'Nearly 50 Former Govt Officials Returned': Anas Haqqani
[ToloNews] Nearly 50 officials of the former government including some ministers have returned to the country, said a senior member of the Islamic Emirate, Anas Haqqani.

However,


corruption finds a dozen alibis for its evil deeds...


he didn't name the individuals who have returned to the country.

Earlier, the Islamic Emirate said it had established a commission for the "Return and Communications with Former Afghan Officials and Political Figures."

Haqqani, who is also a member of the commission, said the method of the commission's operation has yet to be finalized.

"We have facilitated the grounds. Many officials who worked as ministers and deputy ministers during the former government, they returned," he said.

This comes as members of the commission for the "Return and Communications with Former Afghan Officials and Political Figures" in a meeting on Wednesday once again stressed the need to facilitate the return of the Afghan influential figures living abroad.

"Those who have a mind of a politician, they first of all want legitimacy for the government, and then an election and then, most importantly, how much did they talk about the future of Afghanistan with the politicians who are inside the country?" said Sayed Ishaq Gailani, head of the National Solidarity Movement of Afghanistan.

After the fall of the former government, many Afghan

politicians

and government officials left the country.
Posted by: trailing wife || 05/13/2022 01:49 || Comments || Link || E-Mail|| [336069 views] Top|| File under: Taliban/IEA
Gender Segregation Plan of Taliban in Restaurants
[KhaamaPress] The Taliban

...the Pashtun equivalent of men...
, according to sources in Herat


...a venerable old Persian-speaking city in western Afghanistan, populated mostly by Tadjiks, which is why it's not as blood-soaked as areas controlled by Pashtuns...


province, has implemented a gender segregation plan in the province's restaurants.

Men are not permitted to dine with family members in family restaurants, according to sources.

Owners have been verbally reminded that the rule applies "even if they are husband and wife," according to Riazullah Seerat, a Taliban official at the Ministry for Promotion of Virtue and Prevention of Vice in Herat.

According to a woman who did not wish to be identified, the manager of a Herat restaurant yesterday told her and her husband to sit separately.

Seerat also stated that the ministry has issued a directive requiring Herat's public parks to be gender segregated, with men and women authorized to attend only on separate days.

"We told women to go to parks on Thursday, Friday, and Saturday," he continued. "The other days are set aside for males to visit for leisure and exercise."

Since regaining control in August, the Taliban have increasingly implemented restrictions that separate men and women.
Posted by: trailing wife || 05/13/2022 01:47 || Comments || Link || E-Mail|| [336075 views] Top|| File under: Taliban/IEA
Caucasus/Russia/Central Asia
US and Tajikistan discuss the fate of helicopters transported from Afghanistan
[KhaamaPress] According to John Mark, US Ambassador to Tajikistan, Washington and Dushanbe are discussing the fate of helicopters evacuated from Afghanistan.

The remarks were made by the US ambassador at a news conference on Wednesday, May 11.

According to the US official, Washington does not want to hand over the helicopters to the Taliban regime. John Mark did not go into detail about the discussion.

Following the fall of Kabul, Afghan pilots flew tens of helicopters to Tajikistan and Uzbekistan.

An anonymous US official said the US had purchased the helicopters for the Afghan Air Force and that the Pentagon was now making a final decision on them.

The Pentagon said in January that the helicopters would not be delivered to Afghanistan.

The Taliban's Defense Minister had demanded the helicopters' return.

Taliban Defense Minister Mullah Yaqub Mujahid has cautioned Tajikistan and Uzbekistan that if Afghanistan's helicopters were not returned, they would have to wait for a response.

According to the SIGAR's quarterly report, many former Afghan Air Force personnel have joined the Taliban.

According to a Pentagon statement, much of the $ 18.6 billion in equipment handed to Afghan forces since 2005 has been destroyed in combat operations.
Posted by: trailing wife || 05/13/2022 01:47 || Comments || Link || E-Mail|| [336071 views] Top|| File under: Taliban/IEA
Home Front: WoT
Afghan Evacuees Cutting a Rough Time in US: Report
[KhaamaPress] In a bid for yet a peaceful life, newly settled Afghans are experiencing hardship in the United States, according to a report, as delays in obtaining necessary documents and work permits limit their reach for a fresh start.

Delays in getting work permits and Social Security cards prevent a number of Afghan migrants colonists in the country from starting jobs, while others cut a rough time accessing basic healthcare.

A US government official — who has closely known the matter — acknowledged thousands of resettled Afghans "have experienced some delay or problem in accessing their benefits", assuring concerning bodies and "resettlement agency partners are working hard to address" those challenges.

One Afghan and his family — who were evacuated from Kabul airport amid a chaotic Taliban

...mindless ferocity in a turban...
takeover last August — were resettled in Virginia, according to a report by WSJ. His wife is recovering from open-heart surgery but can't buy critical medication because of a problem with her health insurance.

"I am completely tired of life," he said, as Wall Street Journal (WSJ) quoted. "I don't know how to do it. I have lost my way."

Among the others, problem with their health insurance, denied food stamps, and lost vaccination records for children are some of the common issues hampering access to basic necessities.

Meanwhile,


...back at the Senate, Odius Sepulcher called for war against the Visigoths...


resettlement agencies, working alongside with the US government, say they have successfully scaled up their workforce in recent months to meet surge in demand. But the reviews from Afghan evacuees suggest otherwise, saying case workers are slow to respond.

Afghans are on a tight schedule to become self-sufficient. The government, through the State Department, provides a one-time per capita amount of $1,225 for agencies to use to directly fund critical needs including housing, as WSJ wrote in its report.

To survive in these trying times, some Afghans are seeking financial assistance from family and friends — either Afghan or American — to help them put their lives on track and cover a wide range of expenses in an unfamiliar environment.

While finance is one of the obvious concerns, squeezing evacuees on a daily basis, the newly settled Afghans are also worried about their refugee status, urging for a green card to mark a permeant stay in the US.

The Afghanistan Adjustment Act, which would give the evacuees permanent legal status in the U.S., was discussed in the summer but has yet to pass in Congress, WSJ wrote.

In August 15, 2021, the Taliban took control of Afghanistan as the US troops were hastily withdrawing from the country. During those days, hundreds of Afghans — who have worked with the US coalition in Afghanistan — were evacuated in hopes for yet a peaceful life.
Posted by: trailing wife || 05/13/2022 01:47 || Comments || Link || E-Mail|| [336070 views] Top|| File under:
India-Pakistan
Yasin Malik's unilateral trial in India widely condemned
[Dawn] AJK Prime Minister Sardar Tanveer Ilyas on Thursday condemned Yasin Malik
...chairman of one of the two factions of Jammu Kashmir Liberation Front. JKLF is a Kashmiri nationalist organization founded in Birmingham, UK in 1977. Branches weren't actually established in Kashmir for another ten years. It has the usual demands for separation of J&K from secular India so it can become an independent Islamic rathole. It seems to have no interest in Pak Kashmir breaking away to join it. In 1994 Malik renounced violence after he was released from jail and from that point he and his organization pursued peaceful means to impose their will on the region...
's unilateral trial by a "kangaroo court" in India, two days after the incarcerated Jammu Kashmir

...a disputed territory lying between India and Pakistain. After partition, the Paks grabbed half of it and call it Azad (Free) Kashmir. The remainder they refer to as "Indian Occupied Kashmir". They have fought four wars with India over it, the score currently 4-0 in New Delhi's favor. After 72 years of this nonsense, India cut the Gordian knot in 2019, removing the area's special status, breaking off Ladakh as a separate state, and allowing people from other areas to settle (or in the case of the Pandits, to resettle) there....
Liberation Front (JKLF) chairman was virtually coerced into pleading guilty in a fabricated and politically motivated case of terrorism filed by the notorious National Investigation Agency.

Mr Malik's spouse Mushaal Hussain Mullick and hundreds of others who took to Twitter and other social media platforms said the JKLF chief was a freedom fighter and the struggle for freedom was not a crime. Many feared that the Indian government could eliminate him on fake charges.

In a statement, Rafiq Dar, chief spokesperson for the JKLF, said the denial of fair trial to Mr Malik was yet another clear manifestation of political vendetta against him at the behest of Narendra Modi-led Hindutva regime aimed at silencing the popular and the most powerful voice of people's right for independence of the internationally-disputed state of Jammu Kashmir.

He said that ever since Mr Malik's arrest on Feb 22, 2019, particularly after his transfer to New Delhi's infamous Tihar Jail on May 10, 2019, the JKLF chief had decided not to contest these fabricated cases and had withdrawn his defence lawyer in protest after observing and anticipating the unfair and biased court proceedings and the ill-intentions of the Indian government.

A hashtag about the incarcerated JKLF chairman remained in top trends in Pakistain on Twitter on Thursday. Under the hashtag #ReleaseYasinMalik, netizens not only dismissed and condemned the fake claim by the Indian media that he had pleaded guilty before the Indian court, but also drew attention to what they believed was a serious threat to the life of the JKLF chief and called for his immediate release.

"Yasin Malik is a political prisoner, a liberation [movement] leader who has been peacefully championing the Kashmiris' just cause of freedom the way Mahatma Gandhi and Nehru fought against British rule," the AJK premier said.

Calling for a befitting response to counter Indian media's negative propaganda, he asked the pro-freedom social media activists to refrain from "copying and pasting" what Indian media had been propagating.

Former ambassador Abdul Basit tweeted: "Yasin Malik is an indisputable Kashmiri leader & in Tihar Jail, Delhi for years. [The] Modi Govt is preparing false grounds to hang him as was done in case of Maqbool Bhat & Afzal Guru. Kashmiris will not rest till given their right to self-determination as was promised to them by [the] UN."
Posted by: trailing wife || 05/13/2022 02:01 || Comments || Link || E-Mail|| [336076 views] Top|| File under: Govt of Pakistain Proxies
International-UN-NGOs
US to facilitate foreign investment in northeastern Syria, bypassing sanctions
[Rudaw] The US will issue a license to ease foreign investment in areas outside of regime control in northeast Syria without being sanctioned, it announced on Wednesday at the anti-ISIS coalition meeting in Marrakech.

Senior US diplomat Victoria Nuland, replacing Secretary of State Anthony Blinken who tested positive for COVID-19, made the announcement during her speech in the Moroccan city, aimed at assisting the areas formerly under the control of Islamic State

...formerly ISIS or ISIL, depending on your preference. Before that they were al-Qaeda in Iraq, as shaped by Abu Musab Zarqawi. They're really very devout, committing every atrocity they can find in the Koran and inventing a few more. They fling Allah around with every other sentence, but to hear western pols talk they're not really Moslems....
(ISIS).

"The United States intends in the next few days to issue a general license to facilitate private economic investment activity in non-regime held areas liberated from ISIS in Syria,"

Rooters

cited Nuland as saying.

The Kurdish-led Syrian Democratic Forces fought against the terror group with the backing of the US, gaining control of territory in northeastern Syria, contested by the Syrian regime. The eastern province, which borders Iraq, is home to Syria's largest oil reserves. A source told

Rooters

that the license will only apply to investment in agriculture and reconstruction, not oil.

Ottoman Turkish-backed rebel groups are also present in parts of northeastern Syria, but are unlikely to oppose the license as this will also benefit areas under their control.

ISIS attempted to break thousands of its affiliates and members from Ghweran prison in the Kurdish-controlled Hasaka province in northeast Syria in January, marking the most significant offensive since the terror group's so-called caliphate was defeated in Syria in 2019. The SDF regained control of the prison after days of intense fighting, and has repeatedly called on countries to repatriate their nationals held under arrest.

Nuland reinforced the US' commitment to the "enduring defeat" of ISIS, highlighting the continued threat the terror group poses to the region. She stated that Washington sought to raise $350 million for northeastern Syria this year, adding that a similar amount was being pursued for Iraq, according to

Rooters

.

The US has previously issued general licenses for Syria, but were related to providing assistance to fight the COVID-19 pandemic, rather than for improving the economic situation.

Harsh US sanctions are in place on the Syrian government led by Hereditary President-for-Life Bashir Pencilneck al-Assad


The Scourge of Hama...


, with the most recent being slammed through the Caesar Act in 2020. The US has also repeatedly claimed it will not normalize ties with the Assad regime, and has urged allies to do the same.

Morocco's Foreign Minister Nasser Bourita, the host of the meeting, stated the coalition was seeking to raise $700 million for areas in Iraq and Syria previously held by ISIS, AFP reported.

The discussions covered "stabilisation efforts in areas previously impacted by

ISIS

", strategic communication against the group's "radicalisation propaganda" and the battle against

imported muscle

, the Moroccan foreign ministry said, as quoted by AFP.

The meeting comes three years since the coalition fought alongside local forces to eradicate the "caliphate" ISIS had proclaimed in Iraq and Syria. Despite its setbacks in the Middle East, the group has been boosting its presence in West Africa and the Sahel region
... North Africa's answer to the Pak tribal areas...
. Over 50 ministers from across the world, including Iraqi Foreign Minister Fuad Hussein, attended the meeting.

According to a statement released by the Global Coalition following Wednesday's meeting, ministers "affirmed that ensuring the enduring defeat of

ISIS

/ISIS in Iraq and Syria remains the number one priority."

The statement affirmed that the coalition "will continue to provide support to the Iraqi Security Forces, including the Peshmerga, and local partners in Syria," and that civilian-led efforts are increasingly necessary to achieve the lasting defeat ISIS, stressing the importance of enhancing Iraq's civilian-led counterterrorism capabilities.

The 84-membered Global Coalition was formed in September of 2014 to fight ISIS. It was declared territorially defeated in 2017 and 2019 respectively but continues to launch hit-and-run activities.
Posted by: trailing wife || 05/13/2022 01:30 || Comments || Link || E-Mail|| [336073 views] Top|| File under:
Iraq
Duhok official says around 300 families have returned to Shingal
[Rudaw] Nearly 300 families from Shingal who were displaced to camps in Duhok have returned home, the head of Duhok's migration and crisis office told Rudaw on Thursday, adding that the province has ceased receiving displaced families and individuals from the Yazidi heartland.

The Iraqi army had been attempting to re-control Shingal from the Kurdistan Workers' Party (PKK)-affiliated Shingal

Resistance®

Units (YBS) since April 18. The YBS controlled parts of Shingal months after it was invaded by the Islamic State

...formerly ISIS or ISIL, depending on your preference. Before that they were al-Qaeda in Iraq, as shaped by Abu Musab Zarqawi. They're really very devout, committing every atrocity they can find in the Koran and inventing a few more. They fling Allah around with every other sentence, but to hear western pols talk they're not really Moslems....
(ISIS)

bully boyz

in August 2014. Clashes between the army and the Yazidi force escalated on May 2 and the following day, leading to the death of one soldier and another

holy warrior

.

As a result of the recent conflict, hundreds of families from Shingal were displaced to parts of the Kurdistan Region, mainly finding shelter in camps in Duhok. Nonetheless, families have begun returning to Shingal as officials from the Iraqi army have announced that the situation in the city is "secure".

"After the Iraqi government promised the people of Shingal that they would prevent the repetition of

festivities

in the city, around 200 to 300 families displaced from Shingal to Duhok have returned to their hometown," Pir Dayan Pir Jaafar, the head of Duhok province's migration and crisis office, told Rudaw on Thursday.

Jaafar added that Duhok is no longer receiving displaced individuals from Shingal, and has not done so in the last three days, adding that even if there have been cases of displacement in the past few days, they would be very minimal.

The official previously told Rudaw on Friday that 711 families, consisting of 10,261 people, had been displaced from Shingal to Duhok province since May 2.

There are currently 135,703 individuals, mainly Yazidis, in 15 camps in Duhok and Nineveh governorates, as well around 195,000 further IDPs living independently in the area, 90 percent of whom are Yazidis, according to UNHCR Iraq, placing the total number of displaced Yazidis in the Kurdistan Region at around 300,000.

Saeed al-Jaiashi, strategic affairs advisor at the Iraqi National Security Advisory, told Rudaw on Saturday that the Iraqi army had been able to control up to 20 checkpoints in Shingal, adding that some of the displaced families had begun returning home.
Posted by: trailing wife || 05/13/2022 01:19 || Comments || Link || E-Mail|| [336079 views] Top|| File under: Govt of Iraq
Israel-Palestine-Jordan
Abbas says reporter's death will go to the ICC so Israel doesn't 'go unpunished'
The latest on

this story

from yesterday — uninteresting but fraught as everyone weighs in, loudly disapproving about those perfidious Joos.

[IsraelTimes] PA leader tells thousands at memorial for

Shireen Abu Akleh

that he doesn't trust Israel, won't cooperate on probe; Israel urges joint investigation to find who fired fatal shot.
Posted by: trailing wife || 05/13/2022 02:47 || Comments || Link || E-Mail|| [336079 views] Top|| File under: Palestinian Authority
Southeast Asia
In Deep South, people hope Ramadan truce can help bring permanent peace
[BenarNews] A 40-day Ramadan halt in violence that Thailand and the main southern rebel group agreed to in April has largely held intact, with locals and officials saying they hope its relative success is a step toward a permanent peace.

Under the Ramadan Peace Initiative, which is due to expire on May 14, the Barisan Revolusi Nasional (BRN) separatist rebels and Thai security forces agreed to cease hostilities throughout Islam's holy month of fasting and into mid-May.

And, in a first, unarmed rebels were allowed to visit their families during Ramadan in Thailand's majority

Moslem

Malay southern border region, otherwise known as the Deep South.

A senior Thai military official said the truce has shown it is possible for the two sides to reach an agreement despite years of fighting in the heavily militarized border region near Malaysia.

"After the success of the peace initiative as agreed upon, it is evident that both sides can cooperate on the matter," Col. Kiatisak Neewong,

front man

for the military's ISOC-4 regional command, told BenarNews on Thursday.

"The Thai peace dialogue panel will bring this up during the next talks in Malaysia and discuss how to boost the already achieved peace to be permanent in the Deep South."

The peace initiative was agreed to at the end of the latest round of in-person peace talks between Thai negotiators and the BRN that were brokered by Malaysia and took place at a hotel in the Kuala Lumpur area on March 31-April 1.

BRN rebels were not immediately available for comment on the truce. Malaysian

controller

s of the talks did not respond to BenarNews either.

Since the start of Ramadan in early April, the military had recorded five incidents of violence but they were mostly unrelated to the insurgency, Kiatisak said. Four incidents had to do with personal disputes and drug addiction, while one was carried out by another separatist group, the Patani United Liberation Organization, or PULO.

In that attack on April 15, one villager was killed and three members of a police bomb squad

were maimed

in twin

roadside kaboom

ings in Pattani, one of the provinces in the Deep South. PULO's leader claimed the group had carried out the attack in the middle of Ramadan because it was sidelined from the peace talks and wanted to be included.

According to the ISOC-4

front man

, 266 rebels had visited their families during Ramadan, while some had stayed at a military-hosted peace center.

"More than half of them will continue to stay with their families. Some of the rebels were mum on what they wanted to do. They may go back to the jungle, but we will talk to them again," Kiatisak said.

"For the group who want to stay, we will look for jobs for them ... But most importantly, they must not break the laws again."

'A CHANCE TO HAVE PEACE'
After five years in hiding, a suspected

turban

called Mae, 34, took the opportunity to visit his home during Ramadan for the first time since he fled.

"I learned that the military had accused me of being an

turban

member and wanted to arrest me, so I went into hiding. I had to move every two to three days," Mae, who wished to be identified only by one name for security reasons, told BenarNews.

He denied being a BRN member and said he never felt safe during his five years as a

runaway

.

"I asked myself: Have I done anything wrong? Why do I have to flee? From where did the [military] get this misinformation about me?" he said. "I've no answer, and I often cried due to my unfortunate situation."

When Mae heard about the truce, he said he told his family to sign him up for it. His relatives informed ISOC-4 so that he would not face any harm or harassment.

"It's a good program, which gives us a chance to have peace," Mae said.

His mother, Yo, said she was delighted to be reunited with her son.

"There was not a day when I felt happy or slept well after he was gone," Yo said. "Now, I feel relieved that I have my son back with my family. He is not an

turban

, but the military wanted to arrest him for some reason."

The Thai military declined to give details on individual cases.

Another

turban

, Sof, 57, who acknowledged that he was with the BRN, said he joined the program to visit his family because he was tired of life on the run.

"I felt exhausted having to flee always, so I thought I'd come back home. Now, I'm happy to have returned to be with my family," Sof, who also wished to be identified only by one name for his personal safety, told BenarNews.

"During my escape, I cried all the time. After I returned, my wife told me that our son wanted sweets, but she had no money to buy him some. She cried, feeling pity for herself. I won't do anything like that again."

Both Mae and Sof said they wished for the truce to continue.

Last week, Gen. Wanlop Rugsanoah, the general who heads the Thai delegation in the peace talks, rated the truce as "a success" and said the two sides would meet again in July or August to "advance peaceful cooperation."
Posted by: trailing wife || 05/13/2022 01:16 || Comments || Link || E-Mail|| [336078 views] Top|| File under: Thai Insurgency
France says two of its citizens detained in Iran, calls for their immediate release as admits nuclear talks talled
[IsraelTimes] Day after Iranians said they arrested two Europeans for plotting 'instability,'

Gay Paree

reveals the pair are its nationals, condemns the detention

Two French citizens have been detained in Iran, the French foreign ministry said in a statement on Thursday, calling for their "immediate release."

The pair, whom the ministry did not name, are the latest Western nationals to be detained in Iran

...The word Iran is a cognate form of Aryan. The abbreviation IRGC is the same idea as Stürmabteilung (or SA). The term Supreme Guide is a the modern version form of either Duce or Führer or maybe both...
in what activists argue is a deliberate policy of hostage-taking by the Islamic Theocratic Republic to extract concessions from the West.

Iran's intelligence ministry had announced a day earlier that two "Europeans" had been arrested on accusations of seeking to "destabilize the country." It did not identify the nationality of those held.

The French foreign ministry said that

La Belle France

's ambassador to Tehran was seeking consular access to the detainees, while it also summoned the Iranian ambassador in

Gay Paree

.

"The French government condemns these baseless arrests," said the foreign ministry statement. "It calls for the immediate release of these two

Frenchies

and will remain fully mobilized to this end."

Christophe Lalande, federal secretary of

La Belle France

's FNEC FP-FO education union, told

Rooters

that he suspects the two citizens are a member of his staff and her husband.

The pair have gone missing while on vacation in Iran, he explained. The staff member was due back in

La Belle France

earlier this week.

Though admitting no "absolute certainty," Lalande said there was a "strong presumption" that they were being held.

French source links Iran's 'intensifying provocations' to stalled nuclear talks

[IsraelTimes] Talks between Iran

...a theocratic Shiite state divided among the Medes, the Persians, and the (Arab) Elamites....
and world powers over reviving the 2015 nuclear deal are currently in a state of deadlock, a French diplomatic source says, expressing pessimism over the prospects of progress.

The talks have stalled since mid-March as negotiators seek to return to the landmark accord that curtailed the Islamic republic's nuclear program in exchange for sanctions relief.
Posted by: trailing wife || 05/13/2022 02:47 || Comments || Link || E-Mail|| [336068 views] Top|| File under: Govt of Iran
Who's in the News
34
[untagged]
9
Tin Hat Dictators, Presidents for Life,
4
Commies
3
Govt of Iran
3
Sublime Porte
3
Taliban/IEA
3
Islamic State
1
Narcos
1
Palestinian Authority
1
Thai Insurgency
1
Antifa/BLM
1
Devout Moslems
1
Govt of Iraq
1
Govt of Pakistain Proxies
1
Moslem Colonists
Bookmark
E-Mail Me
The Classics
The O Club
Rantburg Store
The Bloids
The Never-ending Story
Thugburg
Gulf War I
The Way We Were
Bio
Merry-Go-Blog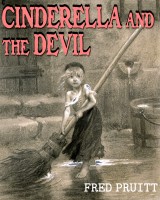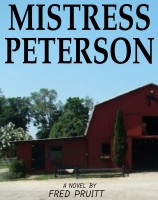 On Sale now!


A multi-volume chronology and reference guide set detailing three years of the Mexican Drug War between 2010 and 2012.

Rantburg.com and borderlandbeat.com correspondent and author Chris Covert presents his first non-fiction work detailing the drug and gang related violence in Mexico.

Chris gives us Mexican press dispatches of drug and gang war violence over three years, presented in a multi volume set intended to chronicle the death, violence and mayhem which has dominated Mexico for six years.
Click here for more information


Meet the Mods
In no particular order...


Steve White
Seafarious
tu3031
badanov
sherry
ryuge
GolfBravoUSMC
Bright Pebbles
trailing wife
Gloria
Fred
Besoeker
Glenmore
Frank G
3dc
Skidmark



Better than the average link...



Rantburg was assembled from recycled algorithms in the United States of America. No trees were destroyed in the production of this weblog. We did hurt some, though. Sorry.
35.172.111.47

Help keep the Burg running! Paypal: