-Great Cultural Revolution
VDH - Imagine the Unimaginable - dumpster fires
[Townhall] Americans are now entering uncharted, revolutionary territory. They may witness things over the next five months that once would have seemed unimaginable.

Until the Ukrainian conflict, we had never witnessed a major land war inside Europe directly involving a nuclear power.

In desperation, Russia's impaired and unhinged leader, Russian President Vladimir Putin, now talks trash about the likelihood of nuclear war.

A 79-year-old President Joe Biden bellows back that his war-losing nuclear adversary is a murderer, a war criminal, and a butcher who should be removed from power.

After a year of politicizing the U.S. military and its self-induced catastrophe in Afghanistan, America has lost deterrence abroad. China, Iran, North Korea, and Russia are conniving how best to exploit this rare window of global military opportunity.

The traditional bedrocks of the American system - a stable economy, energy independence, vast surpluses of food, hallowed universities, a professional judiciary, law enforcement, and a credible criminal justice system - are dissolving.

Gas and diesel prices are hitting historic levels. Inflation is at a 40-year high. New cars and homes are unaffordable. The necessary remedy of high interest and tight money will be almost as bad as the disease of hyperinflation.

There is no southern border.

Expect over 1 million foreign nationals to swarm this summer into the United States without audit, COVID testing, or vaccination. None will have any worry of consequences for breaking U.S. immigration law.

Police are underfunded and increasingly defunded. District attorneys deliberately release violent criminals without charges. (Literally 10,000 people witnessed a deranged man with a knife attack comedian Dave Chappelle on stage at the Hollywood Bowl last week, and the Los Angeles County D.A. refused to press felony charges.) Murder and assault are spiraling. Carjacking and smash-and-grab thefts are now normal big-city events.

Crime is now mostly a political matter. Ideology, race, and politics determine whether the law is even applied.

Supermarket shelves are thinning, and meats are now beyond the budgets of millions of Americans. An American president - in a first - casually warns of food shortages. Baby formula has disappeared from many shelves.

Politics are resembling the violent last days of the Roman Republic. An illegal leak of a possible impending Supreme Court reversal of Roe v. Wade that would allow state voters to set their own abortion laws has created a national hysteria.

Never has a White House tacitly approved mobs of protesters showing up at Supreme Court justices' homes to rant and bully them into altering their votes.

There is no free speech any more on campuses.


Skipping to the end so that you have a reason to go to the link to read the rest, dear Reader.

The American people reject the calamitous policies of 2021-2022. Yet the radical cadres surrounding a cognitively inert Biden still push them through by executive orders, bureaucratic directives, and deliberate cabinet nonperformance.

Why? The Left has no confidence either in constitutional government or common sense.

So as the public pushes back, expect at the ground level more doxxing, cancel culture, deplatforming, ministries of disinformation, swarming the private homes of officials they target for bullying, and likely violent demonstrations in our streets this summer.

Meanwhile, left-wing elites will do their best to ignore Supreme Court decisions, illegally cancel student debts, and likely by the fall issue more COVID lockdowns. They will still dream of packing the Court, ending the filibuster, scrapping the Electoral College, adding more states, and flooding the November balloting with hundreds of millions more dollars of dark money from Silicon Valley.

When revolutionaries undermine the system, earn the antipathy of the people, and face looming disaster at the polls, it is then they prove most dangerous - as we shall see over the next few months.
Posted by: NoMoreBS || 05/13/2022 00:00 || Comments || Link || E-Mail|| [180 views] Top|| File under:
-Land of the Free
Formula for Baby Formula


Is Homemade Infant Formula Safe?

[NationalPoisonControlCenter] A national shortage of infant formula in 2022 prompted many families to consider making it themselves. But is homemade baby formula safe?

The first infant formula was developed and sold in 1865, and by 1883 there were 27 patented brands of infant food available. Use of infant formula surged in popularity over the next century, and by the 1970's the widespread use of infant formula in the United States caused breastfeeding rates to dip to record low numbers. Currently, approximately 75% of infants born in the United States receive infant formula at some point within the first year of life.

The manufacture and sale of infant formula is a multi-billion-dollar industry in the United States. There are 3 main formula manufacturers in the United States, and store-brand or generic formulations account for only 10% of infant formula sales nationwide. Currently, commercially available infant formulas are available in powder, liquid, and ready-to-feed varieties. Infant formulas are commonly made from a cow's milk or soymilk base, and have additional ingredients added to closely mimic the composition of human breast milk and provide other nutritional benefits. The manufacturing process for infant formula is highly regulated by the United States Food and Drug Administration (FDA) to ensure that commercially available formula products are safe and contain standard amounts of protein, lipids, carbohydrates, and vitamins. Commercially available infant formulas are not permitted to contain certain ingredients, including hydrogenated fats, fructose, and some amino acids.

Although the use of infant formula remains popular in the United States, some parents prefer to feed their babies non-traditional sources of nutrition due to financial limitations or other personal concerns. Infant formula can be costly. A one-year's supply of name-brand (not generic) formula can cost more than two thousand dollars and may be unaffordable for many families. Some parents are concerned about the possible presence of potentially poisonous ingredients such as pesticides, bisphenol-A, and heavy metals in commercially available infant formulas, while others believe that traditional formulas are associated with impaired immunity or gastrointestinal disease. For these and other reasons, some parents choose to feed their babies homemade infant formula.

Recipes for homemade infant formula can be found online, in blogs, and on social media. These recipes are often created and promoted by individuals who are not credentialed as nutritionists or registered dieticians, and many do not provide instructions for safe handling or storage of the homemade formula preparations. The recipes may include ingredients such as raw or powdered goat's milk, liver, and almond milk as a formula base or protein source. These alternative protein sources may not provide infants with the correct amounts of calories, calcium, or vitamin D to maintain health, and may promote the development of food allergies. The use of these ingredients in homemade infant formula can result in potentially significant adverse health effects. For example, goat's milk contains two to three times the protein content of standard infant formula or human breast milk and also contains high levels of chloride and potassium. Infants who consume undiluted goat's milk have developed electrolyte disturbances, anemia, and severe allergic reactions. Although commercially available infant formula is fortified with vitamin D, alternative milk products such as almond, soy, and coconut milk may not contain enough vitamin D to support healthy infant growth and development. Severe vitamin D deficiency, including rickets (a disorder of bone growth) may occur in infants who consume homemade formula made from alternative milk sources.

Supply chain challenges, in addition to infant formula recalls due to bacterial contamination with Cronobacter species, led to a national shortage of infant formula in 2022 and prompted many families to consider using homemade infant formulas as a replacement for standard formula products that were not widely available. Due to the health and safety concerns associated with homemade formula, the FDA and the American Academy of Pediatrics do not recommend the use of homemade infant formulas. However, even during a widespread formula shortage, there are safer alternatives than using homemade infant formula. In the United States, store-brand (generic) infant formulas provide nutritional support that is comparable to name-brand formulas, are significantly less costly than name-brand formulas, and are also regulated by the FDA. There are multiple varieties of store-brand infant formula including sensitive, hypoallergenic, and soy-based products. Perrigo, the manufacturer of most store-brand infant formulas available in the United States, offers a resource guide on its website to assist parents in finding store-brand formula alternatives to name-brand formula products that may be in limited supply.

Kelly Johnson-Arbor, MD, FACEP, FUHM, FACMT
Medical Toxicologist
Posted by: badanov || 05/13/2022 00:00 || Comments || Link || E-Mail|| [206 views] Top|| File under:
Caucasus/Russia/Central Asia
Debacle On The Donets: How Russian Forces Got Obliterated Trying To Cross A River
[TheDrive] Days after taking massive losses trying to cross the Siverskyi Donets by pontoon bridge, Russian forces appear to be trying to do it again.

A number of independent open-source analysts closely monitoring the war in Ukraine say despite those losses, the Russians continued to seek to cross the river.


Great breakdown of Battle damage assement. Russian casualties aren't as heavy as claimed they think, but the material losses are huge.
Posted by: DarthVader || 05/13/2022 12:56 || Comments || Link || E-Mail|| [85 views] Top|| File under:
Russia Looking Forward To Picking Up $40 Billion In New Equipment After US Abandons Ukraine
[Babylon Bee] MOSCOW—Spirits were high in the Ministry of Defense after Russian military leaders learned that the United States would soon be sending $40 billion in supplies to Ukraine, which would then be almost assuredly lost or abandoned like a Trapper Keeper full of middle school history notes.

Generals high-fived and celebrated while speaking English with comically exaggerated Russian accents. "Dees stuff eez good as ours!" whooped Russian Army General Anatoly Gogol. "De Amerikanskis don't even care. Dey lose more equipment in one week than I'ff seen in my whole career. Iz—like how you say—jackpot!"

Most considered the US largess as a tremendous boon to the woefully underequipped Russian war effort, and many references were made to last year's goat-rodeo-style retreat from Afghanistan by American forces.

General Arkady Ourumov gathered with fellow commanders to discuss their wish lists. "I hope dey leaf some of those Apache helicopters like dey did in Kabul! Dey are de coolest! I weel learn to fly one and den say, 'Who ees big boss man now!' to my ex-wife who left me for styupid oligarch and his five-story yacht, dat I hate so much! Ptui!"

Said forward commander General Valentin Zhukovsky, "My troops dey need de—how you say—bullets. Because now, dey only haf steeks to throw at Ukrainians. Steeks no good; not even pointy."

Pentagon spokesperson Carl Pell responded to Russian enthusiasm by saying, "The US has no intention of abandoning the $100 billion, I mean $40 billion, of equipment for the Ukrainian military. And when I said $100 billion earlier that was purely an accident and certainly not an indication that we plan to ask for an additional $60 billion after we lose this $40 billion. Next question?"


Posted by: Besoeker || 05/13/2022 00:00 || Comments || Link || E-Mail|| [165 views] Top|| File under: Tin Hat Dictators, Presidents for Life,
Briefly in Severodonetsk. 05/12/2022
Direct Translation via Google Translate. Edited.


[ColonelCassad] According to the situation near Severdonetsk on the evening of May 12.

1. The enemy failed in his attempts to hold Voevodovka. The bridge between Rubizhne and Severodonetsk was blown up. Despite the fact that the Gauleiter of the LPR acknowledged the loss of Voevodovka yesterday, the General Staff of the Armed Forces of Ukraine asserted today that Voevodovka is still holding out. Although the undermined bridge speaks best of how the battles ended. Also taken South.


2. Fights for Belogorovka continue. The main supply route Soledar-Lysichansk is under fire from the RF Armed Forces. Vehicle traffic is unsafe. Most likely, part of the supply will be switched to a secondary road through Verkhnekamenka.

The enemy shells the crossing near Belogorovka. Both sides confirm serious losses on both sides. Judging by the published photographs, our main losses fell on the crossing of the Seversky Donets. However, the very fact of fighting for Belogorovka confirms that it was not possible to completely block the crossing of the Armed Forces of Ukraine.

3. An offensive is developing north of Popasnaya in the direction of Kamyshevakhi (creating a threat to cover the fortified area in Zolote and Gorsky) + they are probing the defense of the Armed Forces of Ukraine in the direction of Artemovsk.

4. There are battles for Orekhovo and Toshkovo. To date, no significant progress has been reported.

5. There are also battles on the outskirts of Severodonetsk. In the morning it was reported about the occupation of houses on the outskirts of the city. The current situation there is unclear.

6. The battles for Privolye began. After the capture of Privolye, an attack on Novodruzhesk can be expected.

The enemy recognizes the deterioration of the operational situation for the Severodonetsk grouping, but expects to hold on due to the transferred reserves from Artemovsk.


Posted by: badanov || 05/13/2022 00:00 || Comments || Link || E-Mail|| [63 views] Top|| File under:
Fifth Column
Who's Paying Protesters to Harass Justices and Churches?
[FrontPage] It's not an "insurrection" when leftists do it.

Supreme Court
...the political football known as The Highest Court in the Land, home of penumbrae and emanations...
justices have faced harassment and intimidation after a pro-child sacrifice abortion group calling itself Ruth Sent Us posted a map to their homes.

Justice Alito and his family, who wrote the draft opinion on child sacrifice abortion that had been leaked by leftists, have had to go into hiding at an undisclosed location.

Just to add bigoted intimidation of houses of worship, Ruth Sent Us also called for protests at Catholic churches. "Stand at or in a local Catholic Church," it urged on its Twitter account.

While over the past two years, Big Tech companies have suspended or deplatformed conservative groups over the encouragement of political protests, including against lockdowns, Twitter has no problem with leftists encouraging the harassment of houses of worship.

Abortion activists dressed like characters from the faltering Hulu TV show The Handmaid's Tale disrupted prayer services while chanting their support for the murder of babies.

Despite the harassment of justices and churches, Ruth Sent Us retains all of its social media accounts. Neither Facebook, TikTok nor Twitter have deplatformed the hate group.

WHO IS BEHIND RUTH SENT US?
It certainly isn't Ruth Bader Ginsburg, after whom the group is named, who would have been disgusted by the harassment of her colleagues. Ginsburg had been a good friend of the late Antonin Scalia and had been critical of Roe v. Wade's unsustainable expansiveness. Alito's leaked draft even quotes her. While Ruth Sent Us falsely claims that Gingsberg believed that, "black lives matter", the former justice was actually harshly critical of anthem protests.

She would have been even less fond of harassing justices in their homes.

Ruth Sent Us is meant to appear grassroots. In reality, it's interlinked with a much larger network of leftist organizations. The site was registered by Sam Spiegel, the director of digital media at an anti-Trump PAC known as Unseat whose email contact is listed as Vigil for Democracy.

Unseat and Vigil for Democracy also appear to share a post office box in Palo Alto,

Caliphornia, an impregnable bastion of the Democratic Party,

.

Vigil for Democracy, another anti-Trump group, had organized previous Supreme Court rallies.

Ruth Sent Us promotes activism through something called Strike for Choice which its Twitter account describes as "one of the national strikes under the Vigil For Democracy umbrella."

Strike for Choice solicits donations to pay protesters, asking potential donors "would you commit to donating $58 [$7.25], $80 [$10] or $120 [$15] to support a person giving up paid work?"

The protest fundraising is being conducted through Open Collective, a leftist financial sponsor, which had previously partnered with the Digital Infrastructure Fund backed by $605,000 from the Ford Foundation, $50,000 from leftist Persian billionaire Pierre Omidyar, and $100,000 from George Soros
...either Ernst Stavro Blofeld or Auric Goldfinger come true...
' Open Society Foundation.

Most early Vigil for Democracy events took place in the Socialist paradise of San Francisco
...where God struck dead Anton LaVey, home of the Sydney Ducks, ruled by Vigilance Committee from 1859 through 1867, reliably and volubly Democrat since 1964...
and the group still appears to be centered around the Bay Area. Vigil appears to be obsessed with "desegregating Foothills Park", also the particular fixation of Vara Ramakrishnan, a tech CEO's wife and a member of Raging Grannies who had organized previous protests, and has been described as a Vigil for Democracy "volunteer". While her husband only made a single political donation to Kámala Harris

Former Oakland mayor Willie Brown's former mistress, then a senatrix from California, and then a former 2020 Dem presidential hopeful. She dropped out because she was polling in negative numbers because of racism or misogyny or something like that. Her father is a Marxist professor emeritus at Stanford and her mother is an Indian of the Hindoo tribe. She is reputedly the proud descendant of a long line of women. Joe Biden picked her for her skin tone, feeling she could also bring in the Native American, women's, and bimbo votes. She's an outstanding exemplar of the Peter Principle, proudly displaying her level of competence in her handling of the Biden Border Surge
, Vara is a frequent donor to Democrats including Crooked Hillary Clinton
...former first lady, former secretary of state, former presidential candidate, Conqueror of Benghazi, Heroine of Tuzla, formerly described by her supporters as the smartest woman in the world, usually described by the rest of us as The Thing That Wouldn't Go Away. Politix is not one of her talents, but it's something she keeps trying to do...
and Obama.

Ruth Sent Us are not the only leftists promoting the harassment of churches and justices.

A protest at Justice Alito's house for example was promoted by Shut Down D.C., a group linked to environmentalists and unions.

It's unclear exactly who is behind Ruth Sent Us and the network of organizations around it, but that network is able to utilize the tools of left-wing groups and is fundraising to pay protesters.

What is clear is that like so much of the leftist radicalism in this country, the attacks on justices and churches are being organized out of the Bay Area. And the Biden administration (aka the Wilmington comorra)
...the collection of boodlers, grifters, hangers-on, and self-proclaimed experts affiliated with the Biden Crime Family. Entrusted with an entire nation as the result of a suspicious election, they set about happily implementing stuff they absorbed in college, all of which blew up and splattered the rest of us...
has repeatedly refused to condemn the harassment and intimidation by its political backers.


PJ Media adds:

The funding network is difficult to unravel. But it's even harder to determine who the hell is in charge. The website offers no clues about the leadership, but the domain name is registered to "Sam Spiegel." Mr. Spiegel's name appears on other websites as well.

The Federalist:



According to 2018 filings with the Federal Election Commission (FEC), Spiegel is named as treasurer of the political action committee, Unseat. Spiegel's name is used for the Unseat PAC's Twitter page, amplifying videos from MeidasTouch.com going after conservative justices for their potential reversal of the decision in Roe v. Wade. Unseat's pinned post is an attack on Justice Kavanaugh claiming without evidence that his seat on the high bench was purchased. The group hasn't filed with the FEC for years.

The FEC statement for the Unseat PAC lists Spiegel with the same P. O. box that the domain tool yielded for RuthSent.us. The statement also revealed another name, Vara Ramakrishnan, whose apparent Facebook page includes references to #StrikeForChoice and links to RefuseFascism.org. The "Ruth Sent Us" website links to Strike For Choice, which shows "connections to groups including Black Lives Matter, Code Pink, Women's March SF, Kavanaugh Off Our Court, and Rise Up 4 Abortion Rights," as Judicial Network's Carrie Severino noted.
Posted by: trailing wife || 05/13/2022 00:00 || Comments || Link || E-Mail|| [188 views] Top|| File under:
Who's in the News
34
[untagged]
9
Tin Hat Dictators, Presidents for Life,
4
Commies
3
Govt of Iran
3
Sublime Porte
3
Taliban/IEA
3
Islamic State
1
Narcos
1
Palestinian Authority
1
Thai Insurgency
1
Antifa/BLM
1
Devout Moslems
1
Govt of Iraq
1
Govt of Pakistain Proxies
1
Moslem Colonists
Bookmark
E-Mail Me
The Classics
The O Club
Rantburg Store
The Bloids
The Never-ending Story
Thugburg
Gulf War I
The Way We Were
Bio
Merry-Go-Blog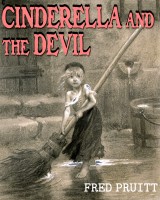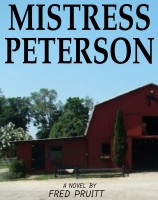 On Sale now!


A multi-volume chronology and reference guide set detailing three years of the Mexican Drug War between 2010 and 2012.

Rantburg.com and borderlandbeat.com correspondent and author Chris Covert presents his first non-fiction work detailing the drug and gang related violence in Mexico.

Chris gives us Mexican press dispatches of drug and gang war violence over three years, presented in a multi volume set intended to chronicle the death, violence and mayhem which has dominated Mexico for six years.
Click here for more information


Meet the Mods
In no particular order...


Steve White
Seafarious
Pappy
lotp
Scooter McGruder
john frum
tu3031
badanov
sherry
ryuge
GolfBravoUSMC
Bright Pebbles
trailing wife
Gloria
Fred
Besoeker
Glenmore
Frank G
3dc
Skidmark
Alaska Paul



Better than the average link...



Rantburg was assembled from recycled algorithms in the United States of America. No trees were destroyed in the production of this weblog. We did hurt some, though. Sorry.
3.236.52.68

Help keep the Burg running! Paypal: