-Land of the Free
US troops killed in Kabul airport bombing awarded Purple Hearts
[IsraelTimes] Navy Corpsman Maxton Soviak, 22, is also promoted to the rank of hospital corpsman third class

The sailor killed in the

jacket wallah

attack during the evacuation mission in Afghanistan late last month has been posthumously promoted, according to the Navy. And he and the other 12 service members who died during the attack have been awarded Purple Hearts.

The 13 troops were killed August 26 as they were helping to screen Afghans and others at the Abbey Gate of the Kabul airport. At least 169 Afghans were also killed in the bombing, as they struggled to get into the airport and on flights out of the country.

Navy Corpsman Maxton Soviak, 22, of Berlin Heights, Ohio, was promoted to the rank of hospital corpsman third class, and in addition to the Purple Heart was also awarded the Fleet Marine Force Corpsman warfare badge. He was assigned to the 1st Marine Regiment, 1st Marine Division.

"Petty Officer Soviak gave the ultimate sacrifice in service to this country," said Navy Secretary Carlos Del Toro, adding that his skills as a hospital corpsman and devotion to the mission warranted the promotion and recognition.

Also awarded the Purple Heart were Army Staff Sgt. Ryan Knauss, 23, of Corryton, Tennessee.; and 11 Marines: Staff Sgt. Darin Hoover, 31, of Salt Lake City, Utah; Sgt. Johanny Rosario Pichardo, 25, of Lawrence, Massachusetts.; Sgt. Nicole Gee, 23, of Sacramento,

Caliphornia, an impregnable bastion of the Democratic Party,

; Cpl. Hunter Lopez, 22, of Indio, California; Cpl. Daegan Page, 23, of Omaha, Nebraska; Cpl. Humberto Sanchez, 22, of Logansport, Indiana; Lance Cpl. David Espinoza, 20, of Rio Bravo, Texas; Lance Cpl. Jared Schmitz, 20, of St. Charles, Missouri; Lance Cpl. Rylee McCollum, 20, of Jackson, Wyoming; Lance Cpl. Dylan Merola, 20, of Rancho Cucamonga, California, and Lance Cpl. Kareem Nikoui, 20, of Norco, California.

Posted by: trailing wife || 09/09/2021 03:42 || Comments || Link || E-Mail|| [157 views] Top|| File under: Taliban/IEA
Afghanistan
With Sirajuddin Haqqani in, Taliban can forget about recognition and the world- diplomacy
Wishful thinking from India.

[OneIndia] The inclusion of Sirajuddin Haqqani

...son of Pashtun warlord Jalaluddin Haqqani, still titular head of the Haqqani Network....
, the leader of the proscribed terror group Haqqani Network would clearly be an irritant for the United States.

Despite US President, Joe The Big Guy Biden
...46th president of the U.S. I'm not working for you. Don't be such a horse's ass. Don't say he didn't warn us...
urging the Taliban


...the Pashtun equivalent of men...


to cut all ties with terrorist groups, Sirajuddin Haqqani, the leader of the Haqqani Network, who is on the FBI

...Formerly one of the world's premier criminal investigation organizations, something for a nation to be proud of. Now it's a political arm of the Deep State oligarchy that is willing to trump up charges, suppress evidence, or take out insurance policies come election time...
's most wanted list for terrorism will serve as a minister.

The United States has said that it is concerned about the track records and affiliations of some of the people named by the Taliban in the government of Afghanistan. A US state department spokesperson in a statement said that it expects the Taliban to ensure that Afghan soil is not used to threaten any other country and allow humanitarian access in support of the people of Afghanistan.

The decision to have many senior members who have been sanctioned by the United Nations


...a formerly good idea gone bad...


would stand in the way of both diplomacy and International recognition.

Sirajuddin Haqqani is wanted by the US for questioning in connection with the attack on a hotel in Kabul in January 2008. The attack is said to have been coordinated by Haqqani and in the strike six people including an American national was killed. He is also wanted by the FBI for an

liquidation

attempt on former Afghan president, Hamid Maybe I'll join the Taliban Karzai
...A product, and probably the sole product, of the Southern Alliance...
in 2008.

Pakistain's ISI and elements within that country view Haqqani Network as a useful ally and proxy force to represent their interests in Kabul, the Institute for the Study of War said in a report. To this end the HQN forces have repeatedly targeted Indian infrastructure and construction projects in Afghanistan.

ISW also describes Haqqani more extreme than his father. ISW (https://www.understandingwar.org/report/haqqani-network) also says that he maintains close ties with the al-Qaeda and Pakistain terrorist organizations. Further ISW also points out that Pakistain has refused to launch military attacks in North

Wazoo

where a sizeable number of the al-Qaeda leadership resides.

The FBI (https://www.fbi.gov/wanted/terrorinfo/sirajuddin-haqqani) says that the Rewards For Justice Program, United States Department of State, is offering a reward of up to $10 million for information leading directly to the arrest of Sirajuddin Haqqani.

Haqqani is thought to stay in Pakistain, specifically the

Miram Shah

,

North Waziristan

, Pakistain, area. He is reportedly a

big shot

of the Haqqani network
...a branch of the Afghan Taliban, based in Pakistain. The network is a family business founded by the later Jalaluddin Haqqani...
, and maintains close ties to the Taliban and al Qaeda. Haqqani is a specially designated global terrorist, the FBI says.

Sirajuddin Haqqani is wanted for questioning in connection with the January 2008 attack on a hotel in Kabul, Afghanistan, that killed six people, including an American citizen. He is believed to have coordinated and participated in cross-border attacks against United States and coalition forces in Afghanistan. Haqqani also allegedly was involved in the planning of the

liquidation

attempt on

Afghanistan's Caped President

Hamid Karzai in 2008, the FBI also said.
Posted by: trailing wife || 09/09/2021 08:19 || Comments || Link || E-Mail|| [170 views] Top|| File under: Taliban/IEA
Farooq Abdullah backs new Taliban 'govt' in Afghanistan; urges talks with other nations
Like calls to like?

[OneIndia] Former Jammu and Kashmir

...a disputed territory lying between India and Pakistain. After partition, the Paks grabbed half of it and call it Azad (Free) Kashmir. The remainder they refer to as "Indian Occupied Kashmir". They have fought four wars with India over it, the score currently 4-0 in New Delhi's favor. After 72 years of this nonsense, India cut the Gordian knot in 2019, removing the area's special status, breaking off Ladakh as a separate state, and allowing people from other areas to settle (or in the case of the Pandits, to resettle) there....
Chief Minister

Farooq Abdullah

on Wednesday hoped that the Taliban
...Arabic for students...
would run a good government in Afghanistan.

"I hope they (Taliban) will deliver good governance following Islamic principles in that country (Afghanistan) & respect human rights


...which are often intentionally defined so widely as to be meaningless...


. They should try to develop friendly relations with every country," Farooq Abdullah told

news hound

s in Srinagar.


The Taliban recently announced interest in friendly relations — whatever that might mean to them — with all nations on Earth, excepting only Israel. It didn't seem important enough to post as a separate article, but the link is below as a Related.

The Taliban on Tuesday unveiled a hardline interim government led by Mullah Mohammad Hasan Akhund, with key roles being shared by high-profile members of the terror terror group, including a specially designated global terrorist of the dreaded Haqqani Network as the interior minister.

Mullah Abdul Ghani Baradar will be Akhund's deputy in the "new Islamic government".

The announcement of key figures in the caretaker government in Afghanistan comes weeks after the Taliban seized control of war-torn Afghanistan, ousting the previous elected leadership which was backed by the West.

UN-designated terrorist Sirajuddin Haqqani

...son of Pashtun warlord Jalaluddin Haqqani, still titular head of the Haqqani Network....
is also part of the interim Taliban government. Haqqani, a specially designated global terrorist and son of the famous anti-Soviet warlord Jalaluddin Haqqani
...founder and until he pegged out titular head of the Haqqani Network. Jalaluddin was one of the few Pashtun warlords who was worth spit...
who founded Haqqani Network, is the new acting interior minister in the 33-member Cabinet that has no woman member.

Haqqani has been one of two deputy leaders of the Taliban since 2016 and has a USD 10 million US bounty on his head.

Khalil Haqqani

,


...more fully Khalil ur Rahman Haqqani, 55, step-brother of the formerly living Haqqani Network founder Jalaluddin Haqqani. He, too is a US Specially Designated Global Terrorist, with $5 million head money. He's been the Haqqani/Taliban bag man, collecting from governments and private citizens from the Gulf to south and east Asia...

Sirajuddin's uncle, was appointed as acting minister for refugees.


In addition to the Kabul Security portfolio, or will he be handing that on now that the Americans are gone?

Two other members of the Haqqani clan were also named to positions in the interim government, indicating the role of Pakistain in the Taliban-run government.


Posted by: trailing wife || 09/09/2021 08:19 || Comments || Link || E-Mail|| [61 views] Top|| File under: Taliban/IEA
Taliban monopolize power in Afghanistan, will not last longer: Salahudin Rabbani
[KhaamaPress] Head of Afghanistan's second-largest political part-

Jamaat Islami

-

Salahudin Rabbani




...highly educated (King Fahd U, Kingston U, Columbia U) son of post-Communist/pre-Taliban Afghan president Burhanuddin Rabbani who held a number of positions in the Afghan government over the past two decades, both abroad and at home ...

reacted to the caretaker government of the Taliban

...mindless ferocity in a turban...
and said that a government which composed of a single ethnic group will not last long.

Salahuddin Rabbani has written on his Facebook post that the monopoly of power has been experienced in the past which was defeated and the Taliban with this cabinet will too bite the dust.

The former foreign minister is writing the statement from an unknown place as he had fled Afghanistan to Islamabad prior to the Taliban takeover and Pak officials say that he has left that country as well.

Rabbani said that the Taliban had pledged to be establishing an all-inclusive government which is not seen at all in their new cabinet and accused the Taliban to be tribal

hard boy

s.

"The people of Afghanistan will never accept the regimes which have been imposed through force and will fight to change the ongoing undesirable situation." Reads the statement.

Rabbani has called on the international community and the regional countries in particular not to rush the recognition of the Taliban because the government does not represent all the classes and ethnic groups of Afghanistan.

Islamic Emirate of Afghanistan announced a 33-member caretaker cabinet on Tuesday, September 7 in which no woman is seen.
Posted by: trailing wife || 09/09/2021 00:00 || Comments || Link || E-Mail|| [80 views] Top|| File under: Taliban/IEA
Germany skeptical about new all-male interim Taliban government
[EN.ALGHADEERTV.NET] Germany's foreign minister has responded skeptically to the Taliban

...mindless ferocity in a turban...
's announcement of an interim government line-up for Afghanistan.

Heiko Maas released a statement on Wednesday, a day after the Taliban announced an all-male interim government. The Cabinet is stacked with veterans of their hard-line rule from the 1990s and the 20-year battle against the UW-led coalition. Germany was a major troop provider for that alliance.

Maas said his country is ready to provide humanitarian aid
via the United Nations


...where theory meets practice and practice loses...


and will continue to speak to the Taliban to secure the departure from Afghanistan of former employees and others.

He added that any commitment beyond that will depend on the Taliban's behavior.

Maas said: "The announcement of an interim government without the participation of other groups and yesterday's violence against female demonstrators and journalists in Kabul are not signals that make us optimistic about that."
Posted by: Fred || 09/09/2021 00:00 || Comments || Link || E-Mail|| [100 views] Top|| File under: Taliban/IEA
Indian news channel uses Arma 3 gameplay footage to claim Pakistan bombed Afghanistan
By Joseph Knoop

[PCGamer] Bohemia Interactive says it's not the first time its game has been used in erroneous reports.

In a bizarre development, some Indian news broadcasts claimed that the Pakistani airforce attacked the Panjshir valley, an Afghanistan mountain province home to about 170,000 people, which is currently the last major holdout of anti-Taliban forces.

The only problem? The footage used to report the supposedly pro-Taliban airforce attack came from the popular military simulation game Arma 3.

The footage first appeared on Indian news channels including Republic TV, Times Now Navbharat, Zee Hindustan, and TV9 Bharatvarsh. The original video was credited to a source called "Hasti TV" on Facebook, which has since been deleted. These Indian news sources claimed the video showed a military jet attempting a bombing run on Panjshir.

In fact, the footage came from this January Arma 3 video from the YouTube channel Compared Comparison, which has now been viewed 23 million times. The gameplay shows players engaging in a ground-to-air battle between a jet and a vehicle-mounted anti-air turret with tracer rounds seen firing through the sky at the jet.

In a statement to PC Gamer, a representative for Arma 3 developer Bohemia Interactive confirmed that the original footage does indeed come from the game.

"Strangely, we've seen this particular game footage be used several times by certain media outlets in support of their real-life news coverage," the Bohemia Interactive rep said. "We know this because we've been previously approached regarding similar occurrences by fact-checkers from organizations such as Agence France-Presse, Check Your Fact, PolitiFact, and if I remember correctly, also Reuters."

Bohemia Interactive added that the game footage used in the erroneous Indian news broadcasts may also have come from two other Arma 3 gameplay clips.





More at the link
Posted by: badanov || 09/09/2021 00:00 || Comments || Link || E-Mail|| [110 views] Top|| File under: Govt of Pakistan
Africa North
Will Libya Open an Investigation into Gaddafi's Death?
[LIBYAREVIEW] Minister of Justice of the Libyan Government of National Unity (GNU), Halima Ibrahim, said that the investigative authorities have received a lawsuit brought on by the Qadaffy family, asking the Attorney General to reveal the circumstances of the deaths of former leader Muammer Qadaffy, and his son.This came after the release of Qadaffy's son, Saadi, and the Presidential Council's launch of a national reconciliation program before the elections scheduled for the end of the year.

After the killing of Qadaffy during the 2011 NATO


...the North Atlantic Treaty Organization. Originally it was a mutual defense pact directed against an expansionist Soviet Union. In later years it evolved into a mechanism for picking the American pocket while criticizing the cut of the American pants...


-backed uprising, Qadaffy, his son, and Minister of Defence, Abu Bakr Younis were buried in an unmarked grave. One of the participants in his burial, militia leader, Salah Badi


...a Misrata militia commander, self-appointed colonel and a member of the Wafa Islamist bloc. He was cashiered from the Libyan army in 1992 because he was nuts...


recently stated that he was ready to reveal the location of the late leader's grave.

Qadaffy's widow, Safiya Farkash, had previously called in a letter to the United Nations


...where theory meets practice and practice loses...


and the European Union

...the successor to the Holy Roman Empire, only without the Hapsburgs and the nifty uniforms and the dancing...
to help her recover the bodies of her husband and son, Muattasim. She also demanded that anyone who was directly or indirectly responsible for this "crime" be punished.




Posted by: Fred || 09/09/2021 00:00 || Comments || Link || E-Mail|| [71 views] Top|| File under: Arab Spring
Europe
French court accepts charges against cement company for complicity in crimes against humanity by ISIS
[Rudaw] A top court in

La Belle France

on Tuesday said that a French cement company operating in Syria should be investigated on charges of complicity in crimes against humanity for allegedly financing the Islamic State
...formerly ISIS or ISIL, depending on your preference. Before that they were al-Qaeda in Iraq, as shaped by Abu Musab Zarqawi. They're really very devout, committing every atrocity they can find in the Koran and inventing a few more. They fling Allah around with every other sentence, but to hear western pols talk they're not really Moslems....
(ISIS) group and other

gunnies

during the early years of the civil war in northern Syria.

"The indictment of the company for terrorist financing is confirmed," the Court of Cassation said in a statement.

Lafarge is accused of financially supporting militias, including ISIS, in order to keep its factory operating during the 2011 conflict in Syria. In 2019, the

Gay Paree

Court of Appeal dismissed the charge of crimes against humanity saying it has accepted that the payments were not aimed at the terrorist group and its agenda of torture and executions.

However,


it was a brave man who first ate an oyster...


the company still faced three other charges of financing terrorism, violating a European Union

...the successor to the Holy Roman Empire, only without the Hapsburgs and the nifty uniforms and the dancing...
embargo, and endangering the lives of others.

A peaceful uprising against the president of Syria turned into a civil war ten years ago. The conflict has left millions of people dead and displaced. The Syrian Observatory for Human Rights (SOHR) documented the deaths of 387,118 people by December 2020, among them 116,911 civilians.

Three years later, ISIS seized control of large swathes of Iraq and Syria in 2014. The last of its so-called caliphate was defeated in Syria in 2019, but the group remains a threat on both sides of the border.



Lafarge

, which merged with the Swiss group

Holcim

in 2015, has acknowledged that its Syrian subsidiary paid middlemen to negotiate with

gang

s to allow the movement of staff and goods inside the war zone, according to AFP. It has fought to drop this case.

There are scores of companies that are accused of crimes against humanity for their activities in areas of conflict but they are rarely brought to trial.
Posted by: trailing wife || 09/09/2021 07:35 || Comments || Link || E-Mail|| [63 views] Top|| File under: Islamic State
The Grand Turk
Turkish lira tumbles over central banker's comments
[AlAhram] The central bank has been vowing for months to keep real interest rates positive so that Turks are not incentivised to spend money instead of placing them in their accounts

The Ottoman Turkish lira took one of its biggest tumbles of the year on Wednesday over speculation that the central bank was about to cut rates despite soaring inflation.

The Sick Man of Europe Turkey
Continued on Page 49
Posted by: trailing wife || 09/09/2021 00:17 || Comments || Link || E-Mail|| [83 views] Top|| File under: Sublime Porte
International-UN-NGOs
UN chief appoints German lawyer to lead ISIS investigation
[Rudaw] The head of the United Nations


...a lucrative dumping ground for the relatives of dictators and party hacks...


on Tuesday named a German lawyer to lead the UN's investigation into Islamic State
...formerly ISIS or ISIL, depending on your preference. Before that they were al-Qaeda in Iraq, as shaped by Abu Musab Zarqawi. They're really very devout, committing every atrocity they can find in the Koran and inventing a few more. They fling Allah around with every other sentence, but to hear western pols talk they're not really Moslems....
(ISIS) crimes in Iraq, replacing a British barrister who has moved to the International Criminal Court.

UN Secretary-General António Guterres

...Portuguese politician and diplomat, ninth Secretary-General of the United Nations. Previously, he was the UN High Commissioner for Refugees between 2005 and 2015. He was the Prime Minister of Portugal from 1995 to 2002 and was the Secretary-General of the Socialist Party from 1992 to 2002. He served as President of the Socialist International from 1999 to 2005. In both a 2012 and 2014 poll, the Portuguese public ranked him as the best Prime Minister of the previous 30 years...
appointed

Christian Ritscher

as special adviser and head of the United Nations Investigative Team to Promote Accountability for Crimes Committed by

ISIS

/

ISIS

(UNITAD), the UN said in a statement.

Ritscher is the second person to lead UNITAD, succeeding

Karim Khan

. He previously served as a federal public prosecutor at the German Federal Court of Justice and has 30 years' worth of professional experience in criminal law prosecutions and investigations, according to the UN.

He was also the head of German War Crimes Unit, which prosecutes individuals in Germany for international crimes, including the alleged ISIS crimes against the Yazidi community in Iraq in 2014.

ISIS swept through swathes of Iraq and neighbouring Syria in 2014, imposing its so-called caliphate rule with exceptional violence. Among the group's crimes detailed by the UN are "executions, torture, amputations, ethno-sectarian attacks, rape and sexual slavery imposed on women and girls."

UNITAD was formed after Baghdad called requested assistance from the UN August 2017 to ensure that ISIS members would be held to account for their crimes in Iraq.

The Security Council adopted a resolution in September 2017 for the UN Secretary-General to establish an investigative them "to support domestic efforts to hold

ISIS

accountable by collecting, preserving and storing evidence in Iraq of acts that might amount to war crimes, crimes against humanity and genocide committed in Iraq."

UNITAD said it has compiled evidence that ISIS committed genocide against Yazidis.

In February, Khan was elected prosecutor of the International Criminal Court. He tweeted his congratulations to Ritscher.
Posted by: trailing wife || 09/09/2021 07:50 || Comments || Link || E-Mail|| [92 views] Top|| File under: Islamic State
Iraq
Coalition gives over 150 vehicles to Peshmerga forces
[Rudaw] Coalition forces on Wednesday gave over 150 vehicles to Peshmerga forces, the coalition's top advisor told Rudaw.

"Today's divestment is over 150 vehicles. They consist of mobility, counter mobility, construction, sustainment vehicles to enhance those work fighting functions, those capabilities of Peshmerga," Todd Burroughs told Rudaw's Ranja Jamal.

The common mission with the Peshmerga is to defeat

ISIS

, he said using the Arabic acronym for Islamic State

...formerly ISIS or ISIL, depending on your preference. Before that they were al-Qaeda in Iraq, as shaped by Abu Musab Zarqawi. They're really very devout, committing every atrocity they can find in the Koran and inventing a few more. They fling Allah around with every other sentence, but to hear western pols talk they're not really Moslems....
(ISIS).

This is one of several rounds of military aid given to Peshmerga forces by the coalition.

In late July, the coalition handed over a total of 50 Humvees, three water tankers, and 25 general transport trucks, an anonymous source from the Peshmerga ministry told Rudaw English.

In June, it gave the Peshmerga forces around $4 million worth of weapons and equipment in two separate rounds.

Peshmerga forces have consistently fought ISIS since it took swathes of Iraq and Syria in 2014, and are a key ally for the coalition.

At least 1,700 Peshmerga fighters were killed and around 10,000 injured in the fight against ISIS from 2014 onwards.

ISIS remnants continue to remain active across Iraq, particularly in areas disputed between Erbil and Baghdad where both the Iraqi and Peshmerga forces are working to form a joint brigade.
Posted by: trailing wife || 09/09/2021 07:50 || Comments || Link || E-Mail|| [112 views] Top|| File under:
Syria-Lebanon-Iran
Egypt, Jordan and Syria Agree Energy Plan for Lebanon
[AnNahar] Energy ministers from Egypt, Jordan, Syria and Leb

...an Iranian colony situated on the eastern Mediterranean, conveniently adjacent to Israel. Formerly inhabited by hardy Phoenecian traders, its official language is now Arabic, with the usual unpleasant side effects. The Leb civil war, between 1975 and 1990, lasted a little over 145 years and produced 120,000 fatalities. The average length of a ceasefire was measured in seconds. The Lebs maintain a precarious sectarian balance among Shiites, Sunnis, and about a dozeen flavors of Christians. It is the home of Hezbollah, which periodically starts a war with the Zionist Entity, gets Beirut pounded to rubble, and then declares victory and has a parade. The Lebs have the curious habit of periodically murdering their heads of state or prime ministers, a practice dating back to the heady human sacrifice days of Baal Moloch. In 2020 Hezbollahblew up a considerable portion of Beirut and many of its inhabitants when its ammonium nitrate faci8lity exploded. They blamed it on... somebody else. It wasn't them though. Trust them on that...
on Wednesday agreed a plan to bring gas and electricity to crisis-hit Lebanon at a meeting in Amman.

Egypt's minister for oil and mines Tarek al-Molla said that his country would "be ready to transfer gas (to Lebanon) as soon as possible" via the transnational Arab Gas Pipeline.

But damage to the pipeline and electricity lines during the decade of civil war in Syria means that energy supplies cannot start flowing before repairs are carried out.

Caretaker Energy Minister Raymond Ghajar said the country needed "600 million cubic meters (21 billion cubic feet) of gas to provide 450 megawatts of electricity"

Lebanon is also "working with the World Bank to ensure the financial resources needed to pay for energy imports from Egypt," Ghajar said

Syrian minister Bassam Tohme confirmed from his side that Syria will ensure the transfer of Egyptian gas to Lebanon.

The gas pipeline linking Jordan and Syria was hit in August 2020 in a blast dubbed a "terrorist act" by Damascus.

Meanwhile "it will take several months to repair the damaged electric lines in Syria," Jordan's Energy Minister Hala Zawati said.

Zawati added that the infrastructure is "almost ready, but there are still repairs" to do.

A top level Lebanese delegation went to Damascus on Saturday to strike a deal to import gas from Egypt and electricity from Jordan using Syrian infrastructure.

In the push to help revive the stricken Lebanese economy, the U.S. has given rare approval for the Arab neighbors to escape punishment under sanctions targeting the Syrian regime.

The U.S. approval came after Hizbullah
...Party of God, a Leb militia inspired, founded, funded and directed by Iran. Hizbullah refers to itself as The Resistance and purports to defend Leb against Israel, with whom it has started and lost one disastrous war to date, though it did claim victory...
announced last month that Iran
...a theocratic Shiite state divided among the Medes, the Persians, and the (Arab) Elamites. Formerly a fairly civilized nation ruled by a Shah, it became a victim of Islamic revolution in 1979. The nation is today noted for spontaneously taking over other countries' embassies, maintaining whorehouses run by clergymen, involvement in international drug trafficking, and financing sock puppet militias to extend the regime's influence. The word Iran is a cognate form of Aryan. The abbreviation IRGC is the same idea as Stürmabteilung (or SA). The term Supreme Guide is a the modern version form of either Duce or Führer or maybe both. They hate Jews Zionists Jews. Their economy is based on the production of oil and vitriol...
would begin sending fuel to Lebanon.

Fuel and power shortages are one of the most acute symptoms of Lebanon's economic collapse, paralyzing the economy and vital services like hospitals.

The World Bank has labelled Lebanon's situation the worst economic crash since the mid-19th century.
Posted by: trailing wife || 09/09/2021 02:30 || Comments || Link || E-Mail|| [36 views] Top|| File under: Govt of Syria
Who's in the News
29
[untagged]
8
Taliban/IEA
6
Islamic State
4
Sublime Porte
4
Commies
3
Arab Spring
2
al-Nusra
2
Govt of Syria
2
Tin Hat Dictators, Presidents for Life, & Kleptocrats
1
al-Qaeda
1
Houthis
1
PLO
1
Islamic Jihad (Palestian)
1
Govt of Pakistan
1
Govt of Iran
1
[untagged]
1
Antifa/BLM
1
Human Trafficking
Bookmark
E-Mail Me
The Classics
The O Club
Rantburg Store
The Bloids
The Never-ending Story
Thugburg
Gulf War I
The Way We Were
Bio
Merry-Go-Blog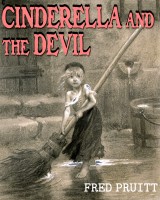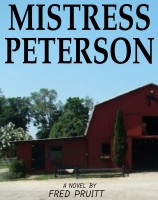 On Sale now!


A multi-volume chronology and reference guide set detailing three years of the Mexican Drug War between 2010 and 2012.

Rantburg.com and borderlandbeat.com correspondent and author Chris Covert presents his first non-fiction work detailing the drug and gang related violence in Mexico.

Chris gives us Mexican press dispatches of drug and gang war violence over three years, presented in a multi volume set intended to chronicle the death, violence and mayhem which has dominated Mexico for six years.
Click here for more information


Meet the Mods
In no particular order...


Steve White
Seafarious
Pappy
lotp
Scooter McGruder
john frum
tu3031
badanov
sherry
ryuge
GolfBravoUSMC
Bright Pebbles
trailing wife
Gloria
Fred
Besoeker
Glenmore
Frank G
3dc
Skidmark
Alaska Paul



Better than the average link...



Rantburg was assembled from recycled algorithms in the United States of America. No trees were destroyed in the production of this weblog. We did hurt some, though. Sorry.
3.238.180.255

Help keep the Burg running! Paypal: