-Lurid Crime Tales-
Trial of Elizabeth Holmes, former CEO of Theranos begins
[NYMag]

Theranos

was the company that pretended to have a blood testing device that they didn't have - in 2016 they went from about $9B to zero in market value in a few months

link is to a story giving background, the trial will likely last at least a month as there are hundreds of witnesses including Theranos employees, clients and investors
Posted by: Lord Garth || 09/09/2021 00:00 || Comments || Link || E-Mail|| [232 views] Top|| File under:
Colorado city pays $3M to settle THAT police brutality lawsuit after laughing cops broke arm of dementia sufferer, 73, who forgot to pay for $13 of Walmart groceries
[Daily Mail, where America gets its news]
Loveland

, Colorado settles police brutality lawsuit for $3million


The victim is Karen Garner, a 73-year-old woman with dementia, who was left in a jail cell with injuries for more than six hours


Now-former Loveland Police Officers Austin Hopp, 26, and Daria Jalali, 27, were seen in bodycam footage slamming Garner to the ground


Neither is with the police department and both are facing criminal charges


'This is justice for mom,' Allisa Swartz said while fighting back tears during a Wednesday press conference


Garner's family and lawyer Sarah Schielke called on the city to make drastic changes to the police department


Schielke said if Chief Ticer is fired or resigns within 30 days, she will donate $50,000 to an Alzheimer's or dementia charity of his choice


Loveland City Manager Stephen Adams apologized to Garner's family in a statement released on Wednesday


Police Chief Bob Ticer said in a statement that 'there is no excuse, under any circumstances, for what happened to Ms. Garner'
Posted by: Skidmark || 09/09/2021 00:00 || Comments || Link || E-Mail|| [154 views] Top|| File under:
Caucasus/Russia/Central Asia
Five dead in residential gas explosion in Moskva
Direct Translation via Google Translate. Edited.


[REGNUM] The body of the fifth victim of an explosion in a residential building in the city of Noginsk, Moscow region, was found by rescuers, the press service of the EMERCOM of Russia in the region reported on September 9.

Follow the developments in the broadcast: "Gas explosion in a residential building in Noginsk - broadcast"

Another 15 people are listed as injured, and two are missing.

As reported by IA REGNUM , on September 8, the governor of the Moscow region, Andrei Vorobyov, promised that the regional authorities will reimburse the residents of the house in Noginsk, which suffered from the explosion, if they decide to rent a house for a while.


Posted by: badanov || 09/09/2021 00:00 || Comments || Link || E-Mail|| [44 views] Top|| File under:
Evergrande: China's fragile housing giant
This torpedo has been headed toward the SS Xi for a while now but has just been spotted by the financial press. All hands to the pumps!


[Yahoo] Chinese housing giant Evergrande is one of the country's largest and most indebted private conglomerates, teetering on the brink of bankruptcy after years of rapid growth and a buying spree. Crippled with debt, the firm's Hong Kong-listed shares have collapsed this year on mounting fears for its financial health.

Any possible bankruptcy of the group -- which claims to employ 200,000 people and indirectly generate 3.8 million jobs in China -- would have major repercussions on the country's economy, and possibly the world.


I have no idea, but that statement seems plausible. The overall question is how stable the CCP economy is, and the follow-on question is whether domestic economic problems will make Xi more adventurous in foreign affairs. Nothing like a good war to distract the masses.


Evergrande has increased acquisitions in recent years, taking advantage of the frenzy in real estate. The group said this week its total liabilities had swelled to 1.97 trillion yuan ($305 billion) and warned of "risks of defaults on borrowings".

Any bankruptcy would have major repercussions on the world's number-two economy.

Meanwhile, under new rules, Evergrande can no longer sell any property until it has formally finished building it -- ending a practice of pre-sales that the group has largely used to finance itself and keep its activities afloat.

However, analysts believe


which is the financial press equivalent of "experts tell CNN"


that regardless of the group's troubles, there is a slim chance that Beijing would allow such a behemoth to go to the wall-- instead pushing it to drive down debt and applying pressure for it to reduce its exposure. Beijing "will not let Evergrande go bankrupt", say analysts at US-based SinoInsider, believing it would have "a huge impact on the regime" and its stability.


We've had the "Bernanke Put", now we're going to have the "Xi Put". Of course, Bernanke never actually had anyone shot.



Posted by: Matt || 09/09/2021 00:00 || Comments || Link || E-Mail|| [164 views] Top|| File under: Commies
Facebook pays contractors to read your 'encrypted' WhatsApp messages, shares info with prosecutors
[EN.ALGHADEERTV.NET] When Facebook acquired WhatsApp, it promised to respect the privacy of its users. That hasn't been the case, and the firm now employs thousands of staff to read supposedly encrypted chats.

Social media behemoth Facebook acquired WhatsApp in 2014, with CEO Mark Zuckerberg promising to keep the stripped-down, ad-free messaging app "exactly the same." End-to-end encryption was introduced in 2016, with the app itself offering on-screen assurances to users that "No one outside of this chat" can read their communications, and Zuckerberg himself telling the US Senate in 2018 that "We don't see any of the content in WhatsApp."

Allegedly, none of that is true. More than a thousand content moderators are employed at shared Facebook/WhatsApp offices in Austin, Texas, Dublin, Ireland, and Singapore to sift through messages reported by users and flagged by artificial intelligence.

Based on internal documents, interviews with moderators, and a whistleblower complaint, ProPublica explained how the system works in a lengthy investigation published on Wednesday.

When a user presses 'report' on a message, the message itself plus the preceding four messages in the chat are unscrambled and sent to one of these moderators for review. Moderators also examine messages picked out by artificial intelligence, based on unencrypted data collected by WhatsApp. The data collected by the app is extensive and includes:

"The names and profile images of a user's WhatsApp groups as well as their phone number, profile photo, status message, phone battery level, language and time zone, unique mobile phone ID and IP address, wireless signal strength and phone operating system, as a list of their electronic devices, any related Facebook and Instagram accounts, the last time they used the app and any previous history of violations."

These moderators are not employees of WhatsApp or Facebook. Instead, they are contractors working for $16.50 per hour, hired by consulting firm Accenture. These workers are bound to silence by nondisclosure agreements, and their hiring went unannounced by Facebook.

Likewise, the actions of these moderators go unreported. Facebook releases quarterly 'transparency reports' for its own platform and subsidiary Instagram, detailing how many accounts were banned or otherwise disciplined and for what, but does not do this for WhatsApp.

Many of the messages reviewed by moderators are flagged in error. WhatsApp has two billion users who speak hundreds of languages, and staff sometimes have to rely on Facebook's translation tool to analyze flagged messages, which one employee said is "horrible" at decoding local slang and political content.

Aside from false reports submitted as pranks, moderators have to analyze perfectly innocent content highlighted by AI. Companies using the app to sell straight-edge razors have been flagged as selling weapons. Parents photographing their bathing children have been flagged for child porn, and lingerie companies have been flagged as forbidden "sexually oriented business[es]."

"A lot of the time, the artificial intelligence is not that intelligent," one moderator told ProPublica.

WhatsApp acknowledged that it analyzes messages to weed out "the worst" abusers, but doesn't call this "content moderation."


Posted by: Fred || 09/09/2021 00:00 || Comments || Link || E-Mail|| [177 views] Top|| File under:
Economy
Bill Gates' investment firm to take control of Four Seasons in $2.21B deal
[FoxBusiness] Cascade Investment is buying about half of Saudi Arabian Prince Alwaleed bin Talal's stake.

While the prince owns stakes in many companies such as Citigroup Inc (C.N) and ride-hailing firm Lyft Inc (LYFT.O), his investment firm has been selling its stakes in hotels over the last 10 years.

Prince Alwaleed was freed in early 2018 after being held at Riyadh's Ritz-Carlton Hotel with scores of royals, senior officials and businessmen as part of Saudi Arabia's anti-corruption drive.

Separately, Kingdom Holding said it would use the cash proceeds from the divestment for future investment and pay down a part of outstanding loans. (https://bit.ly/3jTtUGn)

Cascade declined to comment beyond the press release. The firm first invested in Four Seasons in 1997.

The hotel operator, which manages 121 properties and has over 50 projects in the pipeline, was taken private a decade later by a consortium led by Cascade, Prince Alwaleed and the hotel chain's founder Isadore Sharp.
Posted by: Skidmark || 09/09/2021 00:00 || Comments || Link || E-Mail|| [74 views] Top|| File under:
Science & Technology
'Havana syndrome ' and the mystery of the microwaves
[BBC] Doctors, scientists, intelligence agents and government officials have all been trying to find out what causes "Havana syndrome" - a mysterious illness that has struck American diplomats and spies. Some call it an act of war, others wonder if it is some new and secret form of surveillance - and some people believe it could even be all in the mind. So who or what is responsible?

It often started with a sound, one that people struggled to describe. "Buzzing", "grinding metal", "piercing squeals", was the best they could manage.  

Havana syndrome first emerged in Cuba in 2016. The first cases were CIA officers, which meant they were kept secret. But, eventually, word got out and anxiety spread. Twenty-six personnel and family members would report a wide variety of symptoms. There were whispers that some colleagues thought sufferers were crazy and it was "all in the mind". 

Five years on, reports now number in the hundreds and, the BBC has been told, span every continent, leaving a real impact on the US's ability to operate overseas. 

Since its emergence around World War Two, there had been reports of people being able to hear something when a nearby radar was switched on and began sending microwaves into the sky. This was even though there was no external noise. In 1961, a paper by Dr Allen Frey argued the sounds were caused by microwaves interacting with the nervous system, leading to the term the "Frey Effect". But the exact causes - and implications - remained unclear.

Robert W Baloh, a Professor of Neurology at UCLA, has long studied unexplained health symptoms. When he saw the Havana syndrome reports, he concluded they were a mass psychogenic condition. He compares this to the way people feel sick when they are told they have eaten tainted food even if there was nothing wrong with it - the reverse of the placebo effect. "When you see mass psychogenic illness, there's usually some stressful underlying situation," he says. "In the case of Cuba and the mass of the embassy employees - particularly the CIA agents who first were affected - they certainly were in a stressful situation."  

Posted by: Skidmark || 09/09/2021 07:08 || Comments || Link || E-Mail|| [100 views] Top|| File under:
Smoke alarm goes off on ISS as astronauts 'smell burning': Incident is latest to affect Russia's segment of the space station
[MAIL] French astronaut Thomas Pesquet said 'the smell of burning plastic or electronic equipment' wafted to the US segment of the station, Russian state news agency RIA Novosti reported, citing a NASA broadcast.

The Russian crew turned on a filter and after the air was cleaned up the astronauts went back to sleep, Roscosmos said.

The space agency said that a planned spacewalk would go ahead as scheduled.

'All systems are operating normally,' Roscosmos said following the smoke alarm.


"The lamb chops are done!"
Posted by: Skidmark || 09/09/2021 07:00 || Comments || Link || E-Mail|| [150 views] Top|| File under:
Southeast Asia
Philippines' Duterte accept 2022 vice-presidential nomination to stay in power
[EN.ALGHADEERTV.NET] Philippine President Rodrigo Duterte on Wednesday accepted his party's nomination to run for vice president in next year's election, forging ahead with a plan criticized by rivals as a cynical move to maintain his political power.The mercurial leader, 76, is barred by the constitution from seeking a second term and his interest in the largely ceremonial post has been dismissed by opponents as a bid to stay in office to avoid potential legal action at home or abroad.

But Duterte, who has always portrayed himself as a reluctant leader, said his decision was driven by the love of country.


"That Putin feller did the same thing"


"It is really because I want to see the continuity of my efforts even though I may not be the one giving direction, I might be able to help," Duterte said.

Political vendettas are common in the Philippines and several former leaders, who lose their immunity of office, have been prosecuted and even placed in durance vile
Drop the heater, Studs, or you're hist'try!
after changes in power.

A prosecutor at the International Criminal Court in the Hague is seeking to investigate the firebrand
...firebrands are noted more for audio volume and the quantity of spittle generated than for any actual logic in their arguments...
leader over thousands of killings in his notorious "war on drugs."

Experts believe Duterte, a maverick leader famous for his embrace of China and disdain for all the United States, could be making a play for retaining power by taking over as president under a scenario in which his successor resigns.

Duterte had urged senator and closest loyalist Christopher "Bong" Go to succeed him, but Go declined the party's presidential nomination on Wednesday, saying his "heart and mind are focused on serving people."

The PDP-Laban party said it wants to Go to change his mind.

"We know he is competent and qualified to run,"

bigwig

Melvin Matibag told a media briefing.

Go's declining of the nomination leaves open the possibility of Duterte's daughter running for the presidency.

Sara Duterte Carpio, 43, who replaced her father as mayor of Davao City and belongs to a different party, has given mixed messages about running, despite every opinion poll this year putting her as the number one presidential prospect.




Posted by: Fred || 09/09/2021 00:00 || Comments || Link || E-Mail|| [63 views] Top|| File under:
Who's in the News
29
[untagged]
8
Taliban/IEA
6
Islamic State
4
Sublime Porte
4
Commies
3
Arab Spring
2
al-Nusra
2
Govt of Syria
2
Tin Hat Dictators, Presidents for Life, & Kleptocrats
1
al-Qaeda
1
Houthis
1
PLO
1
Islamic Jihad (Palestian)
1
Govt of Pakistan
1
Govt of Iran
1
[untagged]
1
Antifa/BLM
1
Human Trafficking
Bookmark
E-Mail Me
The Classics
The O Club
Rantburg Store
The Bloids
The Never-ending Story
Thugburg
Gulf War I
The Way We Were
Bio
Merry-Go-Blog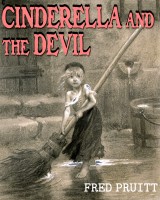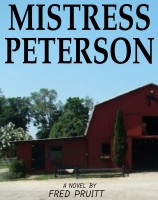 On Sale now!


A multi-volume chronology and reference guide set detailing three years of the Mexican Drug War between 2010 and 2012.

Rantburg.com and borderlandbeat.com correspondent and author Chris Covert presents his first non-fiction work detailing the drug and gang related violence in Mexico.

Chris gives us Mexican press dispatches of drug and gang war violence over three years, presented in a multi volume set intended to chronicle the death, violence and mayhem which has dominated Mexico for six years.
Click here for more information


Meet the Mods
In no particular order...


Steve White
Seafarious
Pappy
lotp
Scooter McGruder
john frum
tu3031
badanov
sherry
ryuge
GolfBravoUSMC
Bright Pebbles
trailing wife
Gloria
Fred
Besoeker
Glenmore
Frank G
3dc
Skidmark
Alaska Paul



Better than the average link...



Rantburg was assembled from recycled algorithms in the United States of America. No trees were destroyed in the production of this weblog. We did hurt some, though. Sorry.
18.232.59.38

Help keep the Burg running! Paypal: