Afghanistan
Afghan Officials Cause Stir at Torkham Crossing Ceremony
[ToloNews] Torkham is on the Durand Line, which Pakistain claims as its border and Afghanistan does not.

The opening ceremony of the 24-hour crossing at Torkham was held on Wednesday, with Prime Minister Imran Khan

...aka The Great Khan, who ain't the sharpest bulb on the national tree...
and a number of Afghan government officials, including Nangarhar


The unfortunate Afghan province located adjacent to Mohmand, Kurram, and Khyber Agencies. The capital is Jalalabad. The province was the fief of Younus Khalis after the Soviets departed and one of his sons is the current provincial Taliban commander. Nangarhar is Haqqani country..


governor Shah Mahmoud Miakhail and acting Minister of Public Works Yama Yari, in attendance.

The presence of Afghan officials at the 24-hour Torkham Crossing ceremony has caused a controversy, because Torkham is on the Durand Line, which Pakistain claims as its border and Afghanistan does not.

Former national security chief and presidential candidate Rahmatullah Nabil says he has information that President Ghani has recognized the Durand Line as a border between Afghanistan and Pakistain for his own personal interests.

Nabil says that based on his information Pakistain has been pulling the fence inside Afghanistan up to 20 km and has distributed Pak ID cards in those areas.
"Such deals are always about gaining power. History has proven this. I think that's the president's reason," Nabil said.

""If the president really stands against Pakistain's interference, then the President at least must issue a statement in this regard," Nabil added.

In Pak history, this is the first time Torkham has been mentioned as a border between the two countries in the presence of Afghan government officials.

This action has provoked a heated reaction from former President Hamid Maybe I'll join the Taliban Karzai
...A product, and probably the sole product, of the Southern Alliance...
"This means that Afghanistan is not free," Karzai said.

The presence of Afghan government officials at the ceremony has caused reactions from political analysts as well.

"The opening of the crossing ahead of the presidential election, and asking for Imran Khan's cooperation, means that the president wants to regain power with the cooperation of Pakistain," said Faiz Mohammad Zaland, a political analyst.

The Afghan government, however, says that only the Afghan people can decide on the Durand Line.

The Durand Line is a disputed area between Afghanistan and Pakistain, and no government official has so far decided on it.

Posted by: trailing wife || 09/22/2019 00:00 || Comments || Link || E-Mail|| [6509 views] Top|| File under: Govt of Pakistan
Taliban leaders admit they made a big mistake, says Trump
[KhaamaPress] President Donald Trump
...The man who was so stupid he beat fourteen professional politicians, a former tech CEO, and a brain surgeon for the Republican nomination in 2016, then beat The Smartest Woman in the World in the general election...
has said that the Taliban

...Arabic for students...
leaders have admitted they made a big mistake amid peace talks to end the conflict in Afghanistan.


And herewith the buried lede:

Responding to a question regarding his intention to bring peace to Afghanistan, President Trump said "Yeah, well, we were thinking about having a meeting. I didn't like the idea that they couldn't produce a ceasefire. I wasn't in favor of that."

Trump further added " I said, "No. If they can't produce a ceasefire, then why are we bothering?" And they thought that it was a sign of strength to kill 12 people, wound others ‐ badly wound some others."

He also added "We have hit ‐ in Afghanistan, we have hit the Taliban harder than they've ever been hit in the entire 19 years of war. They've been hit harder. It's come back to me through absolutely impeccable sources that they are saying, "Wow. We made a mistake with this guy. We made a big..." They made a mistake."

He made the remarks before bilateral meeting with Prime Minister Morrison of Australia on Friday.

President Trump called off peace talks with Taliban group on 8th of September in reaction to a deadly attack in Kabul city which killed at least 12 people including an American service member.

He was due to meet with President Mohammad Ashraf Ghani
...former chancellor of Kabul University, now president of Afghanistan. Before returning to Afghanistan in 2002 he was a scholar of political science and anthropology. He worked at the World Bank working on international development assistance. As Finance Minister of Afghanistan between July 2002 and December 2004, he led Afghanistan's attempted economic recovery until the Karzais stole all the money...
and Taliban leaders at Camp David before the attack jeopardized the peace efforts.


Based on the above, it looks like peace efforts were totally destroyed because the scorpions of the Taliban will never refrain from stinging. Thank goodness President Trump is clever enough not only to recognize that, but to act.
Tolo News adds:

US President Donald Trump repeated his jarring statement about quickly ending the war in Afghanistan, using terms similar to those in a July statement that prompted the Afghan government to ask for clarification.

Addressing a news conference with Australian Prime Minister Scott Morrison on Friday, Trump said the United States could rapidly end the nearly 19-year war in Afghanistan but it would involve killing "tens of millions" of people.

"We've been very effective in Afghanistan, and if we wanted to do a certain method of war, we would win that very quickly, but many, many, really, tens of millions of people would be killed, and we think it's unnecessary," Trump said.

Similar comments were made by Trump in July during an Oval Office meeting with Pakistani Prime Minister Imran Khan. There, Trump claimed he could win the war "in a week" but said he did not want to go that route, because "I just don't want to kill 10 million people."

Trump earlier this month called off negotiations with the Taliban, and subsequently said the talks with the group are "dead."
Posted by: trailing wife || 09/22/2019 00:00 || Comments || Link || E-Mail|| [6557 views] Top|| File under: Taliban
The Grand Turk
Top Turkish court issues new arrest warrants for jailed ex-leaders of pro-Kurdish party
[Rudaw] Ottoman Turkish authorities issued new arrest warrants for the placed in durance vile
... anything you say can and will be used against you, whether you say it or not...
former leaders of the Peoples' Democratic Party (HDP), adding another obstacle to the pro-Kurdish party's hopes to see them released.

Selahattin Demirtas and Figen Yuksekdag have been in jail since November 2016, on terror-related charges and for allegedly inciting protests against the Ottoman Turkish government in October 2014 after the country blocked its borders with the Kurdish People's Protection Units (YPG) in northern Syria when the group was attacked by Islamic State
Continued on Page 49
Posted by: trailing wife || 09/22/2019 00:00 || Comments || Link || E-Mail|| [6521 views] Top|| File under: Sublime Porte
International-UN-NGOs
Call to destroy Israel at Islamist conference in Ankara
[Jpost] Ankara hosted a pro-Paleostinian conference last week that featured radical Islamists who urged the obliteration of the Jewish state and advocated the Boycott, Divestment, Sanctions campaign targeting Israel.

"Israel must be dissolved and destroyed," said one speaker, according to a report in the German daily Die Welt.

Speakers also urged boycotts, divestments and sanctions (BDS) against Israel at the event titled "Congress on the Future of Islamic World and Paleostine."

Kadir Arakas, the chairman of a Ottoman Turkish-Shi'ite association, said "resistance in Paleostine is important" during the "weakest period of Israel's history." Arakas urged that no Islamic country reach agreements with Israel or work toward closer relations with the Jewish state.

He did not define "resistance" but the meaning of the word for Iran's mullah regime and its chief proxy, the Shi'ite movement Hezbollah, is violence against Israel. "If we want the liberation of al-Aqsa Mosque [in Jerusalem], we have to help the mujahedeen," said Arakas.

The Islamic Theocratic Republic of Iran's Ayatollah Mohsen Araki also spoke at the event. At a conference of Islamic

holy man

s in Beirut in 2015, Araki supposedly said that "annihilation of the Zionist regime is a sure thing and Koranic pledge." The pro-Iranian Taghrib News Agency reported on Araki's genocidal antisemitic remarks. Araki served as the personal representative for Iran's Supreme Leader Ali Khamenei
...the actual dictator of Iran, successor to Ayatollah Ruhollah Khomeini...
in London.

Araki is the secretary-general of the World Forum for Proximity of Islamic Schools of Thought. The Iranian regime's state-controlled news agency AhlulBayt News Agency (ABNA) reported that the conference was "organized by the Saadat Islamic Unity Research Center in The Sick Man of Europe Turkey

...just another cheapjack Moslem dictatorship, brought to you by the Moslem Brüderbund...
" and "brought together more than seventy foreign guests from 20 countries."

ABNA, based in the holy city of Qom, focuses its coverage on Shi'ite communities across the globe.

According to ABNA, the conference held the following panels: al-Quds is the Most Important and Fundamental Issue of the Islamic World; Islamic Unity: The

Moslem

s' Only Way for the Future; The Impact of the Paleostinian Issue on the Islamic World and the Responsibilities of the Islamic Ummah; World Status and Issues of Islam, Problems and Solutions; and Concerning the Greater Middle East Plan ‐ Deal of the Century Agreement, Its Goals and Supporters; and Conditions for Implementation of the Islamic Unity Plan.

ABNA wrote that Araki told the The Islamic Theocratic Republic News Agency that the congress is "very effective in the present time and said that at this juncture when the enemy is trying to marginalize the Paleostinian issue, this conference can once again raise the Paleostinian issue to the public opinion and the

Moslem

s."

Hasan Bitmez, the vice president of the Ottoman Turkish Islamist Felicity Party, said with respect to Israel at the conference that "No agreement is valid with these tyrants who occupy this blessed land."

Die Welt reported that Abdelmalik Hibaoui, a German professor for practical theology at the University of Tubingen, participated in the anti-Israel conference.

Abdelmalik Hibaoui is also a member of the Central Council of

Moslem

s in Germany, and teaches and trains Islamic

holy man

s there.

Die Welt wrote that Hibaoui distanced himself from the conference in response to a press query from the German newspaper.

Posted by: trailing wife || 09/22/2019 00:00 || Comments || Link || E-Mail|| [6545 views] Top|| File under: Sublime Porte
Palestinians in bid to secure renewal of UNRWA mandate
[Jpost] Paleostinian Authority officials said on Saturday that they are hoping to persuade donor countries to continue their financial contributions to the United Nations


...the Oyster Bay money pit...


Work and Relief Agency for Paleostinian Refugees (UNRWA).


"Give us money"


PA President the ineffectual Mahmoud Abbas

...aka Abu Mazen, a graduate of the prestigious unaccredited Patrice Lumumba University in Moscow with a doctorate in Holocaust Denial. While no Yasser Arafat, he has his own brand of evil, just a little more lowercase....
and senior Paleostinians officials are expected to meet in the coming days with representatives of the donor countries on the sidelines of the 74th session of the UN General Assembly to discuss the issue of UNRWA.

On Saturday, Abbas traveled to New York, where he is also scheduled to deliver a speech before the General Assembly and hold talks on the future of UNRWA.

The officials said that the discussions on UNRWA were designed to ensure that the agency's mandate is renewed by the General Assembly. The agency's mandate is renewed every three years.

Last year, the US administration cut its funding to UNRWA. The move came as US President Donald trump's Middle East envoy, Jason Greenblatt, called for dismantling UNRWA and handing its duties to countries hosting Paleostinian refugees or to international organizations.
Posted by: trailing wife || 09/22/2019 00:00 || Comments || Link || E-Mail|| [6548 views] Top|| File under: Palestinian Authority
Iraq
UN extends mandate for body investigating ISIS crimes
[Rudaw] The UN body investigating Islamic State
...formerly ISIS or ISIL, depending on your preference. Before that they were al-Qaeda in Iraq, as shaped by Abu Musab Zarqawi. They're really very devout, committing every atrocity they can find in the Koran and inventing a few more. They fling Allah around with every other sentence, but to hear western pols talk they're not really Moslems....
(ISIS

...embracing their inner Islamic Brute...
) crimes received approval to continue its work for another year.

On Friday, the UN Security Council voted to extend the United Nations


...an organization which on balance has done more bad than good, with the good not done well and the bad done thoroughly...


Investigative Team to Promote Accountability for Crimes Committed by by Dae'sh/

ISIS

(UNITAD)'s mandate until September 21, 2020. In a

blurb

on Friday, UNITAD said it is committed to helping Iraq persecute ISIS members.

"It continues its work to support domestic efforts to hold Dae'sh members accountable," said UNITAD, using the Arabic acronym for ISIS. The group is also sometimes called

ISIS

.

UNITAD was established in 2017 to help Iraq with the enormous task of prosecuting alleged ISIS members for their crimes.

Posted by: trailing wife || 09/22/2019 00:00 || Comments || Link || E-Mail|| [6515 views] Top|| File under: Islamic State
Israel-Palestine-Jordan
Survey shows most Palestinians tiring of Abbas
[Ynet] Poll indicates 61% of Paleostinian public wants veteran leader to go; majority of Paleostinians, especially in West Bank, do not see Iran as friend or ally, but most in both territories believe it capable of defeating Israel in a war.

A large majority of Paleostinians rejects the ineffectual Mahmoud Abbas
...aka Abu Mazen, a graduate of the prestigious unaccredited Patrice Lumumba University in Moscow with a doctorate in Holocaust Denial. While no Yasser Arafat, he has his own brand of evil, just a little more lowercase....
's presidency and believes th

on the lam

scale corruption exists in the Ramallah-based Paleostinian Authority.
Continued on Page 49
Posted by: trailing wife || 09/22/2019 00:00 || Comments || Link || E-Mail|| [6570 views] Top|| File under: Palestinian Authority
Syria-Lebanon-Iran
Syrian army sends reinforcements to Israeli border - report
[Jpost] The Syrian army sent military reinforcements consisting of tanks, vehicles, soldiers, ammunition and weapons to the towns of Jamlah and Aabdyn near the Syrian border with the Israeli Golan Heights for unknown reasons, reported the Syrian Observatory for Human Rights (SOHR) on Saturday.

Earlier in September, SOHR reported that the Lebanese Hezbollah terrorist group was attempting to bring the Quneitra area located along the Israel-Syria border under its full control and was imposing its control over official establishments and departments in the area, while also recruiting youth and men in the area.


Iran got away with attacking Saudia, and now all the Shiites fell emboldened.
Posted by: g(r)omgoru || 09/22/2019 02:28 || Comments || Link || E-Mail|| [6512 views] Top|| File under:
Iran denies successful cyber attack on oil sector
[IsraelTimes] Organization that tracks internet outages says activity detected consistent with a cyber attack, though the cause is unclear and impact limited.

Iran

...a theocratic Shiite state divided among the Medes, the Persians, and the (Arab) Elamites. Formerly a fairly civilized nation ruled by a Shah, it became a victim of Islamic revolution in 1979. The nation is today noted for spontaneously taking over other countries' embassies, maintaining whorehouses run by clergymen, involvement in international drug trafficking, and financing sock puppet militias to extend the regime's influence. The word Iran is a cognate form of Aryan, the abbreviation IRGC is a cognate form of Stürmabteilung (or SA), the term Supreme Guide is a cognate form of either Shah or Führer or maybe both, and they hate Jews Zionists Jews. Their economy is based on the production of oil and vitriol...
denied on Saturday its oil infrastructure had been successfully attacked by a cyber operation, after reports of disruptions to the sector online.

"Contrary to Western media claims, investigations done today show no successful cyber attack was made on the country's oil installations and other crucial infrastructure," the government's cyber security office said.

The statement did not specify which reports it was addressing.

NetBlocks, an organization that tracks internet outages, tweeted early Saturday that "network data show intermittent disruptions to internet connectivity in #Iran."

But it said the cause was unclear and impact limited, affecting "online industrial and government platforms" and specific providers.

"Data are consistent with a cyber attack or unplanned technical incident on affected networks as opposed to a purposeful withdrawal or shutdown incident," it added.

Iran's Telecommunications Minister Mohammad Javad Azari Jahromi has acknowledged in the past that Tehran has "been facing cyber terrorism ‐ such as Stuxnet."

The Stuxnet virus, discovered in 2010, is believed to have been engineered by Israel and the US to damage nuclear facilities in Iran.

Iran at the time accused the US and Israel of using the virus to target its centrifuges used for uranium enrichment.
Posted by: trailing wife || 09/22/2019 00:00 || Comments || Link || E-Mail|| [6528 views] Top|| File under: Govt of Iran
Government
Feds may pull grant on Islamic Studies program at Duke, UNC
[NYP] The Trump administration may cut off funding for a Middle East studies program run by the University of North Carolina and Duke University because the program is misusing the federal money to promote the "the positive aspects of Islam" but not Christianity or Judaism.

The program has received grants for nearly a decade through a government program intended to prepare students for careers in diplomacy and national security. It got $235,000 last year.

The Education Department reviewed the program as part of a broader effort to root out anti-Semitism in universities, following a complaint from Rep. George Holding (R-N.C.) about a taxpayer-funded conference with "severe anti-Israeli bias and anti-Semitic rhetoric." The conference, titled "Conflict Over Gaza: People, Politics and Possibilities," included a rapper who performed a "brazenly anti-Semitic song," Holding said in an April 15 letter.

The probe found that the North Carolina program planned to use federal money on programs that are "plainly unqualified for taxpayer support," and said in an Aug. 29 letter to the schools that foreign language and national security instruction have "taken a back seat to other priorities." The letter said the program would be defunded if it wasn't revised by Sept. 22.

A statement from UNC-Chapel Hill said the consortium "deeply values its partnership with the Department of Education" and is "committed to working with the department to provide more information about its programs."
Posted by: Besoeker || 09/22/2019 06:32 || Comments || Link || E-Mail|| [6570 views] Top|| File under:
Who's in the News
30
[untagged]
5
Taliban
3
Sublime Porte
2
Muslim Brotherhood
2
Moslem Colonists
2
Govt of Iran
2
Palestinian Authority
2
Hezbollah
1
Human Trafficking
1
Commies
1
al-Qaeda
1
Govt of Pakistan
1
Antifa
1
Islamic State
1
Govt of Iran Proxies
1
Pirates
Bookmark
E-Mail Me
The Classics
The O Club
Rantburg Store
The Bloids
The Never-ending Story
Thugburg
Gulf War I
The Way We Were
Bio
Merry-Go-Blog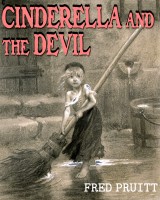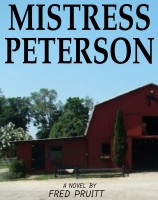 On Sale now!


A multi-volume chronology and reference guide set detailing three years of the Mexican Drug War between 2010 and 2012.

Rantburg.com and borderlandbeat.com correspondent and author Chris Covert presents his first non-fiction work detailing the drug and gang related violence in Mexico.

Chris gives us Mexican press dispatches of drug and gang war violence over three years, presented in a multi volume set intended to chronicle the death, violence and mayhem which has dominated Mexico for six years.
Click here for more information


Meet the Mods
In no particular order...


Steve White
Seafarious
Pappy
lotp
Scooter McGruder
john frum
tu3031
badanov
sherry
ryuge
GolfBravoUSMC
Bright Pebbles
trailing wife
Gloria
Fred
Besoeker
Glenmore
Frank G
3dc
Skidmark
Alaska Paul



Better than the average link...



Rantburg was assembled from recycled algorithms in the United States of America. No trees were destroyed in the production of this weblog. We did hurt some, though. Sorry.
3.215.79.68

Help keep the Burg running! Paypal: