-Lurid Crime Tales-
Philadelphia's Simon Gratz HS football fans run for exits after shots fired
[ABC] Two teens injured in Philadelphia are the latest victims in a string of shootings that have taken place at or near high school football games across the country.

A 15-year-old and a 14-year-old were shot Friday night during a football game at Philadelphia's Simon Gratz High School, according to Philadelphia ABC affiliate WPVI.

The sound of the gunshots sent people running across the field as the P.A. announcer called on spectators to evacuate.

"Security, could you please clear the stadium," the announcer said as spectators sprinted across the field. "Everybody out."

It was not immediately clear if the shots rang out inside or outside the stadium, but police said multiple shell casings were found outside, according to reports. The shooting halted the game in the second quarter.

Police said no arrests have been made, and a weapon has not been recovered.

"People at the stadium, both the security, the police officers, and those that were present, are all trying to be helpful, but I think it was just such mayhem when the shooting rang out that nobody saw anyone with a gun," acting Philadelphia Police Commissioner Christine Coulter told WPVI.

The incident comes a week after two people were shot when gunfire erupted during a youth football game in Fort Worth, Texas, on Sept. 14.
Posted by: Besoeker || 09/22/2019 01:58 || Comments || Link || E-Mail|| [6531 views] Top|| File under:
-Land of the Free
'Howdy, Modi !' - Trump attends Indian PM's rally in Houston, Islamists Fret Outside
[AlJazeera] US President Donald Trump has joined a rally in Texas to welcome Indian Prime Minister Narendra Modi, who is visiting the United States - a rare mass showing for a foreign leader on the American soil despite trade tensions between the two countries.

Nearly 50,000 Indian Americans and Non-Resident Indians


Even from California, Alaska, Hawaii...


gathered at Houston city's NRG Stadium on Sunday for the "Howdy, Modi!" rally hosted by Hindu nationalist Modi's supporters in the US.

Outside the stadium, thousands of nonpeople protested against Modi over the alleged human rights violations in Indian-administered Kashmir and other places targeting India's minorities, including Muslims, who make up about 170 million of India's 1.3 billion population.


A growing tragedy we must nip in the bud !


"Howdy, my friends," Modi said as he began his address. "When you say 'Howdy, Modi', my answer is that everything is fine in India."

The 69-year-old Indian leader said he admired Trump for his "sense of leadership" and "strong resolve to make America great again".

"From CEO to commander-in-chief, from boardrooms to the Oval Office, from studios to the global stage...he has left a lasting impact everywhere," Modi said, with the US president standing by his side.

Amid chants of "USA, USA" by the crowd, Trump in his address said Modi is "doing a truly exceptional job for India".

"We are proud to have you as Americans. We thank you, we love you, and my administration is fighting for you every day," the US leader said.

"We are committed to protect innocent civilians from radical Islamic terrorism," said Trump, prompting a loud cheer from the audience - including Modi - who stood up from their seats.


And now the leftist whining about cracked femurs and rubber bullets in the face to islamists.


Reporting from Houston, Al Jazeera's Kimberly Halkett said the rally gave Modi a chance to "gloss over" the criticism his government has been facing over India's crackdown in Muslim-majority Kashmir.

"[It's] a chance to try and beam across the world not just in India, but in the United States and the international newspapers, and a chance to appear on stage with US President Donald Trump to gloss over much of the international criticism about his nationalist brand of politics," she said.


What the write-up doesn't mention is how Democrat congressmen had to sit there and watch the show. Pakistan and Iran were excoriated, and the UN interference in sovereignties hinted at. And at the end, Modi's shout out to all present to vote for Trump and support a Trump administration.
Posted by: Dron66046 || 09/22/2019 15:43 || Comments || Link || E-Mail|| [6552 views] Top|| File under:
China-Japan-Koreas
Hong Kong protesters are calling for massive ATM withdrawals in an economic warning to China
Story from a Badanov 'Chinese banking withdrawals' tip.


[Business Insider] Hong Kong protesters have come up with a new nonviolent protest tactic ‐ taking all their money out of ATMs and banks to send a message to the People's Republic of China and Hong Kong Chief Executive Carrie Lam.


Story's dated Aug 15th


On August 16, Hong Kong protesters plan to withdraw as much money as possible from their banks or change their currency into US dollars, both to protect their own assets and to show the mainland that the semiautonomous island is more than just a cash cow.

Posts in LIHKG, Hong Kong's version of Reddit, show photos of hard currency withdrawn from banks, as well as ATMs declaring they're out of cash. While the official protest is set to take place on August 16, Hongkongers have begun to take out their cash in advance because they can withdraw only $20,000 per day.

The Hong Kong student who started this latest protest, which activists have named the Cashout HKD to USD, told INSIDER that as of Thursday, over 70 million Hong Kong dollars (nearly $9 million) had been withdrawn, both in Hong Kong currency and in US currency; the claim couldn't be independently verified. More than 400 protesters have recorded their withdrawals, and a Telegram channel for the protest has over 1,500 members.
Posted by: Besoeker || 09/22/2019 02:03 || Comments || Link || E-Mail|| [6493 views] Top|| File under:
US lifts tariffs on 400 Chinese products, Trump wants 'complete' trade deal
[AlAhram] US President Donald Trump

...The man who was so stupid he beat fourteen professional politicians, a former tech CEO, and a brain surgeon for the Republican nomination in 2016, then beat The Smartest Woman in the World in the general election...
said his administration was "making a lot of progress" with China on Friday, as deputy-level trade talks continued for a second day and Washington lifted tariffs on over 400 Chinese products.
Trump, speaking to

news hound

s at a White House meeting with Australian Prime Minister Scott Morrison, said the United States was taking in billions of dollars from tariffs imposed on Chinese products, adding that the total would soon reach $100 billion.

Talks were going well, though, he indicated. "I will say this: we're making a lot of progress with China," the Republican president said.

China agreeing to more agricultural purchases would not be enough, he said. "We're looking for a complete deal. I'm not looking for a partial deal," he said, adding that he did not need a deal to happen before the 2020 presidential election.

The Trump administration and China's Communist Party remain far apart on issues that are the basis of their trade dispute, including the US declaring some Chinese state companies national security risks, and Beijing's refusal to revamp its economic model by eliminating subsidies for state companies.

The United States Trade Representative's office issued three Federal Register notices exempting a wide range of products from tariffs in response to requests from US companies, which argued that the levies would cause economic hardship.

The 437 exempted products range from printed circuit boards for computer graphics processors to dog collars, laminated wood flooring and miniature Christmas lights.

Chinese and US negotiators are holding two days of talks that were expected to focus heavily on agriculture, and lay the groundwork for high-level talks in early October that would determine whether the two countries are working toward a solution or headed for new and higher tariffs on each other's goods.

A delegation of about 30 Chinese officials, led by Vice Finance Minister Liao Min, met counterparts at the US Trade Representative's (USTR) office near the White House. Deputy USTR Jeffrey Gerrish led the US delegation.

The United States is asking that China substantially increase purchases of American soybeans and other farm commodities, a person with knowledge of the planned discussions told

Rooters

.

Chinese delegates will visit American farm regions with US officials next week, in a gesture of goodwill.

Trade experts, executives and government officials in both countries say that even if the September and October talks produce an interim deal, the US-China trade war has hardened into a political and ideological battle that runs far deeper than tariffs and could take years to resolve.

Posted by: trailing wife || 09/22/2019 00:00 || Comments || Link || E-Mail|| [6508 views] Top|| File under: Commies
Economy
Naperville among the top 50 cities in U.S. at risk of housing slump, website report says
[Chicago Tribune] The housing market in Naperville and other collar county communities are showing signs of trouble, according to an online company that evaluated 500 of the largest cities in America.

Naperville ranked No. 46 in an assessment by GOBankingRates.com of communities at risk of heading into a real estate market downturn, though it does not mean a crash is imminent.

The website that connects readers with interest rates on financial services analyzed data from 500 U.S. cities on such things as foreclosure rates, median home listing prices, percentage of home listings where prices were cut and mortgages that are higher than a home's worth. All the data was compiled on Aug. 20.

GOBankingRates said while Naperville consistently makes various lists of "best places to live," the city's housing market has been slumping and home prices have dropped more than 2% the past two years.

The median list price in Naperville was $439,990, the website said.
Posted by: Besoeker || 09/22/2019 06:37 || Comments || Link || E-Mail|| [6530 views] Top|| File under:
Europe
Beer flows as overcrowded Oktoberfest opens in Munich
BERLIN (AP) ‐ The first keg was tapped, and the beer started flowing as the 186th Oktoberfest got underway Saturday in the southern German city of Munich.

Mayor Dieter Reiter inserted the tap in the first keg with two blows of a hammer and the cry of "O'zapt is" ‐ "it's tapped." As tradition demands, he handed the first mug to Bavarian governor Markus Soeder.

Even before the waitresses started bringing the one-liter (two-pint) beer mugs to customers at noon, the festival grounds were so overcrowded that security guards allowed entry only for people with reservations in one of the beer tents.

Revelers ‐ many women in colorful dirndl dresses and men in traditional Bavarian lederhosen ‐ started lining up in front of the gates before dawn to get inside.

"I took the first commuter train early this morning," Felix Stenglein from nearby Eichenau told German news agency dpa.

Shortly after 9 a.m., the festival's organizers said the party could begin.
Posted by: Besoeker || 09/22/2019 01:36 || Comments || Link || E-Mail|| [6492 views] Top|| File under:
Dozens arrested in Paris 'yellow vest' protests
Give it a rest, guys — nobody cares anymore.

[AlAhram] Dozens of demonstrators were arrested at yellow vest protests in

Gay Paree

on Saturday as more than 7,000 police were deployed to quell any violence by the movement and its radical, anarchist "black blocs".

There were also fears that the demonstrators could try to infiltrate a march against climate change in the French capital.

The yellow vest movement erupted 10 months ago and blindsided President Emmanuel Macron, whom protesters accused of being out of touch with the needs of ordinary French people.

Their weekly demonstrations prompted Macron to loosen the state's purse strings to the tune of nearly 17 billion euros ($18.8 billion) in wage boosts and tax cuts for low earners, but tapered off over the summer.

However,


death is not the end. There remains the litigation over the estate...


it remains to be seen whether the movement will regain the momentum of the winter and early spring, when the protests often descended into violent

festivities

with security forces, especially in

Gay Paree

.

Several hundred protesters were in the streets of the French capital around 11am (0900 GMT) on Saturday.

By then police had arrested 39 of them, police headquarters said, adding that some protesters had been found to carry hammers or petrol canisters.

Macron on Friday called for "calm", saying that while "it's good that people express themselves", they should not disrupt a climate protest and cultural events also due to go ahead on Saturday.

The number of police deployed for Saturday's rallies are on a par with the peak of the yellow vest protests in December and March.

BLACK BLOCS
Key yellow-vest figure Jerome Rodrigues has billed Saturday's protest as "a revelatory demonstration", claiming "many people are going to come to

Gay Paree

".

But officials have again outlawed protests on the Champs-Elysees and other areas in the heart of the capital, where previously protesters had ransacked and set fire to luxury shops and restaurants.

Some demonstrators in January even used a forklift truck to break down the doors of a government ministry.

The police have also been criticised for being heavy-handed in

festivities

with hardcore anti-capitalist "black bloc" groups blamed for much of the violence that has accompanied the demonstrations.

Saturday coincides with the annual Europe

...the land mass occupying the space between the English Channel and the Urals, also known as Moslem Lebensraum...
an Heritage Days weekend, when public and private buildings normally off-limits to the public are open to visitors.

After attracting 282,000 people nationwide on the first day of protests last November, yellow-vest protest participation had fallen sharply by the spring, and only sporadic protests were seen over the summer.

Macron said in an interview with Time magazine published Thursday that the movement had been "very good for me" as it had made him listen and communicate better.

"My challenge is to listen to people much better than I did at the very beginning," the president said.

Posted by: trailing wife || 09/22/2019 00:00 || Comments || Link || E-Mail|| [6548 views] Top|| File under: Antifa
Science & Technology
A good backgrounder on the impending Musk speech on Starship at Boca Chica TX
[NASAspaceflight.com]


Elon Musk's upcoming Starship presentation to mark 12 months of rapid progress.

SpaceX CEO Elon Musk is set to provide a highly anticipated update on the company's Starship program on September 28th from Boca Chica, Texas. The presentation is expected to take place in front of the first nearly completed Starship prototype – capping off 12 months of rapid progress which has seen the program transition from fancy renders to reality.


Over the past few years, Musk has been conducting annual presentations on the status of SpaceX's next-generation vehicles designed to colonize the Moon and Mars.

While the names of the vehicles have changed numerous times over the years, the spacecraft is currently called Starship with its first stage booster called Super Heavy.

The system is designed to be fully reusable – with both Super Heavy and Starship capable of landing propulsively.

During last year's presentation, Musk announced that Japanese billionaire Yusaku Maezawa had purchased a flight to send Maezawa and several artists around the Moon. While the news caught the attention of many, the launch vehicle was still in the very early phases of development.

At SpaceX's launch site in Boca Chica, there was not much more than a mound of dirt. And, the state of affairs were similar at a planned Starship factory at the Port of Los Angeles.

While the concept was exciting, the launch system was far from flight-ready.

Fast forward 12 months and the state of Starship development is radically different.

In Boca Chica, the mound of dirt has been transformed into an operational launch site – outfitted with the ground support equipment needed to support test flights of the methane-fueled Starship vehicles.

Additionally, at the nearby operations center, the first full-scale Starship vehicle is nearing completion and is expected to be the backdrop of the upcoming presentation.

And if that was not enough, a second Starship prototype is also nearing completion near Cape Canaveral, Florida. That vehicle will be launched from Pad 39A at Kennedy Space Center which is already undergoing renovations to prepare for the upcoming Starship flights.

As for the factory at the Port of Los Angeles, it was scrapped just weeks after Musk's 2018 presentation. The cancellation was made after a radical change of plans which saw the Starship and Super Heavy designs pivot from carbon fiber to steel.

The switch was made to reduce the technical complexity of the project and removed the need for a factory with advanced machinery.

Consequently, SpaceX is now assembling the vehicles near their launch site, as transporting a nine-meter diameter rocket for thousands of miles is less than ideal.

The 150 meter hop was the final flight of Starhopper. It is now set to be converted into a vertical Raptor test stand – with the flight test campaign transitioning to a full-scale Starship prototype.

Named Starship Mk1, the new prototype is expected to perform flights to much greater altitudes – with a launch to around 20 kilometers expected in the coming weeks.


To do so, the vehicle will be far more advanced than the single-engine Starhopper. Not only will it be substantially taller, but Mk1 will also be outfitted with landing gear, control surfaces, and three Raptor engines.

SpaceX teams have been racing around the clock to prepare the Mk1 vehicle for the presentation on September 28th – with the goal of having the vehicle's primary structure fully assembled in time for the event.

During the presentation, Musk is expected to outline the current state of the program, including the methane-powered Raptor engines, launch site developments, and changes to Starship's design since the last presentation.

Like all previous years, this year's update will once again feature a change in the aero surfaces of the vehicle – used to help the spacecraft navigate in the atmosphere before landing.

The plans for the launch pads have only materialized over the past few months, with many of the details found in environmental documents already outdated.

What is known is that modifications are well underway to prepare the Boca Chica and Kennedy Space Center-based pads for their respective Starship activities.

In Boca Chica, Texas, construction is ongoing to transition the launch pad from Starhopper to Starship flights.

Since Starship is substantially bigger than the Starhopper, the vehicle will require additional propellant. Thus, teams have been working to increase the propellant storage capacity at the launch site.


Posted by: 3dc || 09/22/2019 00:34 || Comments || Link || E-Mail|| [6510 views] Top|| File under:
Who's in the News
30
[untagged]
5
Taliban
3
Sublime Porte
2
Moslem Colonists
2
Muslim Brotherhood
2
Palestinian Authority
2
Govt of Iran
2
Hezbollah
1
Pirates
1
Antifa
1
al-Qaeda
1
Commies
1
Govt of Iran Proxies
1
Govt of Pakistan
1
Human Trafficking
1
Islamic State
Bookmark
E-Mail Me
The Classics
The O Club
Rantburg Store
The Bloids
The Never-ending Story
Thugburg
Gulf War I
The Way We Were
Bio
Merry-Go-Blog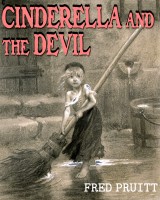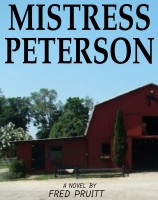 On Sale now!


A multi-volume chronology and reference guide set detailing three years of the Mexican Drug War between 2010 and 2012.

Rantburg.com and borderlandbeat.com correspondent and author Chris Covert presents his first non-fiction work detailing the drug and gang related violence in Mexico.

Chris gives us Mexican press dispatches of drug and gang war violence over three years, presented in a multi volume set intended to chronicle the death, violence and mayhem which has dominated Mexico for six years.
Click here for more information


Meet the Mods
In no particular order...


Steve White
Seafarious
Pappy
lotp
Scooter McGruder
john frum
tu3031
badanov
sherry
ryuge
GolfBravoUSMC
Bright Pebbles
trailing wife
Gloria
Fred
Besoeker
Glenmore
Frank G
3dc
Skidmark
Alaska Paul



Better than the average link...



Rantburg was assembled from recycled algorithms in the United States of America. No trees were destroyed in the production of this weblog. We did hurt some, though. Sorry.
3.235.140.84

Help keep the Burg running! Paypal: