-Lurid Crime Tales-
The DS and Brennan scheme to destroy Mike Flynn may be falling apart
[Townhall] Two court filings from the last month suggest U.S. and British intelligence agencies used the Russian-born Svetlana Lokhova and a complicit press to peddle the Russia-collusion narrative and to destroy Trump's former national security adviser Michael Flynn. But the masterminds behind Spygate made a fatal mistake in casting Lokhova as a Russian operative with designs on Flynn, as her recently filed amended complaint proves.

Lokhova, who left Russia as a teen and became a British citizen in 2002, made headlines in May 2019, when she sued outed informant and "ratf-cker" Stefan Halper. Lokhova's original complaint claimed Halper, the Wall Street Journal, the New York Times, the Washington Post, and MSNBC defamed her.

The defendants "embroiled an innocent woman in a conspiracy to undo the 2016 Presidential election and topple the President of the United States of America," Lokhova alleged. She continued: "Halper manufactured and published numerous false and defamatory statements," including that she was "'a Russian spy' and a traitor to her country and that Plaintiff had an affair with General Flynn on the orders of Russian intelligence."

Her initial complaint laid out the details of the alleged conspiracy between Halper and the media outlets. But it was the amended complaint Lokhova filed at the end of August that connected Halper, British intelligence, and the press with former CIA Director John Brennan and a concerted effort to destroy Flynn ‐ which explains why the motion to compel under seal in the Flynn criminal case earlier this month included a demand by defense counsel Sidney Powell for prosecutors to turn over the following:

All payments, notes, memos, correspondence, and instructions by and between the FBI, CIA, or DOD with Stefan Halper‐going back as far as 2014‐regarding Michael Flynn, Svetlana Lokhova, Mr. Richard Dearlove (of MI6), and Professor Christopher Andrew (connected with MI5) and Halper's compensation through the DOD Office of Net Assessment as evidenced by the whistleblower complaint of Adam Lovinger, addressed in our brief.
If the year 2014 seems antiquated compared to the Russia-collusion narrative that didn't hit its stride until mid-to-late 2016, that's exactly what Lokhova thought too.
Posted by: Besoeker || 09/22/2019 06:03 || Comments || Link || E-Mail|| [336063 views] Top|| File under:
There's Enough Evidence Proving Ukraine SHOULD Investigate Hunter Biden
[The Lid] The liberals are going nuts because of the claim President Trump asked the Ukrainian President to investigate Hunter Biden for corruption that occurred when he was on the board of the Ukrainian natural gas company, Burisma Holdings. The liberals are ignoring many things including that there is plenty of evidence suggesting that there is probable cause for Hunter Biden to be investigated by Ukraine and that his father Joe may have used his position as Vice President to protect his son.

They are also failing to acknowledge the supposed whistleblower had no direct knowledge of the call between Trump and the Ukranian. Ukrainian Foreign Minister Vadym Prystaiko who does have direct knowledge denied reports that President Trump pressured Ukrainian leader Volodymyr Zelensky, "I know what the conversation was about, and I think there was no pressure. This conversation was long, friendly, and it touched on many questions, sometimes requiring serious answers." And the investigation began before Zelensky was elected on April 21, 2019 (John Solomon wrote about the investigation being started a month earlier), so if anything President Trump was urging Volodymyr Zelensky to keep the investigation going.

A senior member of Ukraine's Prosecutor General's International Legal Cooperation Dept. told John Solomon five months ago, that since last year, he's been blocked from getting visas for himself and a team to go to the U.S. to deliver evidence of Democratic party wrongdoing during the 2016 election, and Hunter Biden corruption to the DOJ. The senior prosecutor Kostiantyn Kulyk never got an answer, and he says it's because the visas were blocked by the U.S. Ambassador. The Ambassador, Marie L. Yovanovitch is a career diplomat (since 1986) was appointed to her present position in August 2016 by former President Obama and removed by Secretary of State Mike Pompeo. The attempt to make the Ukrainian Govt. happy and accept the evidence is the reason Guiliani got involved a month ago per John Solomon.
Posted by: Besoeker || 09/22/2019 02:25 || Comments || Link || E-Mail|| [336066 views] Top|| File under:
Ex-Palm Beach top cop thinks Jeffrey Epstein had a police mole
[NYP] Jeffrey Epstein knew so much about the Palm Beach Police Department as it investigated him back in 2005, that he may have had someone inside tipping him off, the former police chief said Friday in his first in-depth interview.

The notorious pedophile multi-millionaire had somehow received advance warning of a search warrant, the ex-police chief, Michael Reiter, told Dateline NBC.

"The place had been cleaned up," Reiter recalled, noting that a computer that would have stored all of his Palm Beach mansion's video surveillance had vanished.

"And all the wires were left hanging there," Reiter said.

A half-year into the investigation, Epstein appeared to know about details of the probe that had never been made public, he said.

"We believe the content of our probable cause affidavit ... ended up with the defense attorneys, because minute details nobody else knew that was in those documents were being refuted," he said.

The Dateline interview also included extensive interviews with Epstein "sex slave" accusers, most prominently Virginia Giuffre, who said she was just 17 when Prince Andrew bought her vodka and bedded her.
Posted by: Besoeker || 09/22/2019 01:47 || Comments || Link || E-Mail|| [336067 views] Top|| File under:
-Signs, Portents, and the Weather-
American diplomats in Cuba may have been exposed to pesticides, not 'sonic weapons'
[LI] Legal Insurrection readers may recall that in 2017, after several American diplomats developed odd neurological problems that were theorized to be caused by sonic attacks, President Donald Trump ordered all non-essential personnel out of Cuba, then sent 15 Cuban diplomats packing.

Subsequently, in May of 2018, American diplomats in China developed similar symptoms.

Now, a new study proposes that the affected employees may have been exposed to a pesticide that caused their health effects.

The mysterious high-pitched buzzing sound associated with the so-called "sonic attacks" on nearly 40 U.S. and Canadian diplomats living in Cuba may have been caused by a neurotoxic agent used to kill mosquitoes, a new study commissioned by the Canadian government claims.

...There have been various theories floated ‐ everything from crickets to microwave weapons ‐ as to the cause of the headaches, dizziness and other concussion-like symptoms.

Global Affairs Canada commissioned a clinical study to get to the bottom of the case.

"The working hypothesis actually came only after we had most of the results," Alon Friedman, the study's lead author, told Canada's CBC News.

The suite of symptoms was described as the "Havana syndrome" and included headaches, blurred vision, dizziness, shriveling nuts which soon fell off, and tinnitus.

Canadian diplomats were affected by similar reactions to US counterparts ‐ though the study noted that the symptoms of the Canadians were more gradual than the "acute, directional... auditory stimulus" in some of the US cases.

The study notes that tests carried out on 28 participants ‐ seven of whom were tested both before and after being posted to Havana ‐ support a diagnosis of brain injury acquired by diplomats and their families while in Cuba.

The patterns of brain injury "all raise the hypothesis of recurrent, low-dose exposure to neurotoxins", the report said.

Specifically, the results were "highly suggestive" of something called cholinesterase inhibitor intoxication.

Cholinesterase is an important enzyme in the human nervous system, and blocking it through an inhibitor can lead to death. The chemical weapon, Sarin, is an example of a potent cholinesterase inhibitor, as is VX, which was used in the killing of Kim Jong-nam, the half-brother of North Korea's leader.

But the low, consistent doses the researchers believe were delivered are consistent with exposure to commercial pesticides, the study's authors said.

The timing is suggestive: The Cubans had stepped-up their fumigation efforts in the wake of the Zika outbreak.

Some pesticides work by inhibiting cholinesterase, the report said, and during the 2016-2018 period when diplomats became ill normal fumigation in Cuba was stepped up due to the Zika epidemic in the Caribbean.

The report said the diplomats' illnesses coincided with increased fumigation in and around residences where they lived. One of the authors of the study, the professor Alon Friedman, clarified in an email to Reuters that both Canadian and Cuban authorities were fumigating.
Posted by: Besoeker || 09/22/2019 05:30 || Comments || Link || E-Mail|| [336070 views] Top|| File under:
Britain
London Calling - Anyone Listening?
[American Thinker] My wife and I had the recent privilege of traveling to London and Germany for business and pleasure. As is my nature, I looked at these wonderful places partially through the lens of politics, chatting up taxi drivers, tour guides, and other locals to get a sense of the local political landscape.

At home I hear cable news and major newspapers railing nonstop against President Trump, telling their dwindling number of viewers and readers that the world hates Trump, that America should be emulating countries of the EU, and that Brexit, if it happens, will be the end of the United Kingdom as we know it.

Our media is called "fake news" for a reason. If one looks beyond the bleating cable news anchors, a more accurate picture emerges. As an example, compare the media polls showing President Trump's approval percentage in the 30's while his political rallies are packing arenas, attendees waiting a day or longer in line for the chance to see Trump in person. I want to share my observations beyond those of the media talking heads.

London's Mayor Sadiq Kahn loathes President Trump, but do the people of London? Actually not. As one taxi driver told me, Londoners admire President Trump. Why? For one of the same reasons that tens of millions of Americans do. Trump says what he means and means what he says. Unlike most politicians, whether in the US or the UK, who say one thing while campaigning, then do something entirely different once in office, Trump is doing what he said he would do, a refreshing change from politics as usual in the UK and elsewhere.

Will Brexit happen? The UK has its own deep state, politicians and bureaucrats beholden to their donors and the globalists. New Prime Minister Boris Johnson, arriving at 10 Downing Street promising to honor the will of UK voters to pull the UK out of the EU, is much like Trump promising voters to build the wall, only to have Parliament or Congress throwing up roadblocks, thwarting the will of the people.


Posted by: Besoeker || 09/22/2019 01:12 || Comments || Link || E-Mail|| [336065 views] Top|| File under:
Europe
Germany: 70 percent of crime suspects in Hamburg's 'gay district' are foreigners
[Voice of Europe] In Hamburg's St. Georg district, a district well-known for its large gay community, suspects involved in violent crimes are overwhelmingly foreigners, according to a newly released report.

An information request submitted by the populist-nationalist Alternative for Germany (AfD) has revealed that 71.3 percent of suspected violent criminals are foreigners, up from 67 percent in 2017, Junge Freiheit reports.

The report also notes that the proportion of suspects who have a migrant background isn't entirely clear since many are processed as 'German'.

St. Georg and St. Pauli districts are regarded by police as high crime areas in Hamburg. Immigrants comprise 23.3 percent of the population in St. George, while 27.9 percent of St. Pauli's population is composed of immigrants.

In response to the uptick in violent crimes committed by foreigners, a top AfD official in Hamburg's state Parliament has urged the government to take action.

"The red-green senate must finally act. Delinquent aliens should be deported immediately to make Hamburg safer. It's obvious that multiculturalism is serving as a forerunner of a society with a sense of violence," chairman of the AfD faction in Hamburg Parliament, Dirk Nockemann declared.

Nockemann's words come just days after a scathing speech was delivered on the floor of the Bundestag by Alternative for Germany's co-leader Alice Weidel, who slammed globalist lawmakers for ruining the country through their propagation of catastrophic migration policies.
Posted by: Besoeker || 09/22/2019 06:19 || Comments || Link || E-Mail|| [336074 views] Top|| File under: Moslem Colonists
Matt Drudge Predicts Which Dem Has 'Nomination to Lose'
[Townhall] Matt Drudge offered his prediction on Twitter for who he believes the Democratic presidential nominee will be: Sen. Elizabeth Warren (D-MA).

"It's Elizabeth Warren's nomination to lose..." he wrote along with a photo of Warren's New York City rally this week, which had a crowd size of roughly 20,000 people.


Posted by: Besoeker || 09/22/2019 01:20 || Comments || Link || E-Mail|| [336068 views] Top|| File under:
New Evidence Suggests Cory Booker, Kamala Harris and Others Were In On the Jussie Smollett Hoax
[Gateway Pundit] Jussie Smollet held a number of conversations with Cory Booker and Kamala Harris about supporting their sponsored Justice for Victims of Lynching Act and providing the needed public momentum for the bill to pass the Senate and House.

The timeline of these conversations (December 21-January 18, 2019) suggests that the death threat letter he sent himself (January 22-23) and his staged attack (January 29), were timed to create an opinion groundswell to support the bill and prop the political and professional career of the three masterminds.

It is noteworthy that both, Harris and Booker released separate statements condemning Smollet's attack using the following identical language "an attempted modern-day lynching"

At the time Booker released his statement at 12:09 PM and Harris hers at 1:30 PM they could not have possibly known what the motive for the attack was because the police were only a few hours into the investigation.

The first tip that the Chicago police received regarding the true nature of the case came from within Smollett's inner circle. One of his friends realized that he was now being investigated as a suspect, and decided that he didn't want to be an accessory to a crime. He then contacted the police and told them that "the entire event was orchestrated by Smollett." This is another strong indicator that multiple participants knew about staged attack in advance.

Beyond the obvious question of how Smollett managed to shake off 16 felony charges without breaking a sweat, is the issue of Cory Booker's and Kamala Harris's involvement in the planning and orchestration of Smollett's publicity stunt. All material evidence suggest that parts of the event were influenced by Booker and Harris.

Smollett was friends with the Obamas ‐
‐
Posted by: Besoeker || 09/22/2019 00:58 || Comments || Link || E-Mail|| [336075 views] Top|| File under:
Trudeau Claims He Was Known As 'Corn Pop' Until A Cool White Dude Turned His Life Around
[Babylon Bee - Satire, H'erb] THE GREAT WHITE NORTH‐A new development may provide some context in the controversy over recently surfaced photos showing Canada's prime minister in brown skin, according to sources close to Justin Trudeau. While the progressive prime minister "deeply regrets" many of the choices he made during the time those photos were taken, some new details may help critics come to an understanding.

According to childhood friend "Smokey," Trudeau used to be known as "Corn Pop," and was a "bad dude" who ran around with "a bunch of bad boys."

One day, Corn Pop and Smokey were hanging at the community pool/hockey rink when a white lifeguard named Joey B scolded Corn Pop for not following the rules. The incident escalated to the point where Corn Pop and the gang waited outside by Joey's moose with razors, ready to "cut that cracker down." Joey B came out with a sharpened icicle, ready for action, but instead of an altercation, something happened: Joey apologized for making a derogatory comment about Corn Pop's ethnic hair.

Smokey recalls how this moment transformed Corn Pop's life, teaching him the power of friendship and forgiveness. From that day forward, Corn Pop was determined to become prime minister of the most powerful country ever to be adjacent to the greatest country on earth.
Posted by: Frank G || 09/22/2019 00:00 || Comments || Link || E-Mail|| [336070 views] Top|| File under:
Olde Tyme Religion
Vatican Names Abortion Promoter Jeffrey Sachs as 'Special Invitee' to Amazon Synod
[Breitbart] ROME ‐ The Vatican published the list of participants in its upcoming pan-Amazon Synod Saturday, which includes as "special invitee" Jeffrey D. Sachs, who is among the world's foremost proponents of population control.

In his 2008 book Common Wealth: Economics for a Crowded Planet, Sachs argued for legalizing abortion as a cost-effective way to eliminate "unwanted children" when contraception fails.

Abortion, he wrote, is a "lower-risk and lower-cost option" than having unwanted children born into the world.

The "legalization of abortion reduces a country's total fertility rate significantly, by as much as half a child on average," he wrote approvingly, while criticizing America's "Mexico City Policy," which denies funding to NGOs that perform or promote abortions.

Particularly in Africa, he wrote, abortion should be legalized and family planning programs made to "cater to adolescents as well as to married households."

Sachs was also the lead architect of the U.N.'s Millennium Development Goals and pleaded for countries to include "sexual and reproductive health" and "reproductive rights" in the scheme, after they were initially left out, which eventually led to their inclusion over and against objections from the Holy See and the United States.

Sachs wrote that the Cairo Plan of Action, which called for universal access to reproductive healthcare including abortion, was "one of the most important Millennium Promises," noting that "population policy is integral to the overall challenge of sustainable development."
Posted by: Besoeker || 09/22/2019 11:58 || Comments || Link || E-Mail|| [336078 views] Top|| File under:
Saudi Arabia Closes Down New Chick-Fil-A Location For Disappointing Lack Of Homophobia
[Babylon Bee] RIYADH‐Chick-fil-A executives were delighted when Riyadh development authorities invited the restaurant to open a new location in the city. They love serving delicious chicken sandwiches and spreading Chick-fil-A cheer wherever they're invited, even if they disagree with the worldviews, religions, and lifestyles of certain areas.

Unknown to them, however, Saudi Arabia only asked Chick-fil-A to come because they thought they were supposed to be homophobic, anti-LGBT, spreading hate and fear of gay people wherever they went.

"When we heard how homophobic Chick-fil-A was, we thought it was a perfect fit," said King Salman. "But they ran their restaurant for a solid three months here and never once did they stone a gay person, throw a gay person off a roof, or even use anti-LGBT slurs against them."

"In fact, all they would ever say was 'My pleasure!'" he said, clearly exasperated. "It was infuriating."
Posted by: Frank G || 09/22/2019 00:00 || Comments || Link || E-Mail|| [336065 views] Top|| File under:
Science & Technology
The engineering brilliance behind the C8 Corvette's LT2 V-8
[Hargerty] Given the C8 Corvette's role as the pride of GM, this sports car is both a revolution in American architecture and exterior design and a prime opportunity for engine lab gurus to shine. Squeezing 495 horsepower from 6.2 liters‐that's 1.3 hp per cubic inch‐without benefit of overhead camshafts, multi-valve combustion chambers, or boosting is a worthy accomplishment. Here's how the clever GM engineers did it.

They began by keeping the best parts of the small-block V-8 Chevy launched for the 1955 model year: A 4.4-inch spacing between cylinder bores and one block-mounted camshaft activating a mere 16 valves serving eight cylinders. They also retained key refinements developed over six decades that improved this engine's ease of making horsepower for the least weight, space, and cost: aluminum block and head construction; a deep-skirt cylinder block with cross-bolted main bearings and cast-iron bore liners; state-of-the-art electronic controls to meter the fuel and cleanse the exhaust; free-flowing cylinder heads with direct injection developed for the 2014 C7 Corvette's LT1 engine; and squirters aiming a jet of oil at the underside of each piston to lower their operating temperatures.
Posted by: Besoeker || 09/22/2019 00:00 || Comments || Link || E-Mail|| [336064 views] Top|| File under:
Terror Networks
Behind the Lines: Islamist archipelago: The Turkey-Qatar nexus
[Jpost] The Turkey-Qatar-Muslim Brotherhood alliance first came to prominence in the early, optimistic months of the "Arab Spring."

A recent libel trial in London casts light on the workings of one of the most complex and interesting power structures in the tangled labyrinth of the Middle East ‐ namely, the burgeoning alliance between The Sick Man of Europe Turkey

...the occupiers of Greek Asia Minor...
, the Emirate of Qatar
Continued on Page 49
Posted by: trailing wife || 09/22/2019 00:00 || Comments || Link || E-Mail|| [336064 views] Top|| File under: Muslim Brotherhood
Home Front: Culture Wars
Ben Carson Defends Biological Reality: 'If I Wake Up Tomorrow And I feel Like I'm Chinese, It Doesn't Necessarily Make Me Chinese'
[Daily Caller] Housing and Urban Development Secretary Ben Carson defended biological reality even as he defended himself against the perception that he is transphobic.

Carson outraged some San Francisco HUD staffers with his remarks about "big, hairy men" pretending to be women so they could get into women's shelters. Appearing on Friday night's edition of "Tucker Carlson Tonight," the former neurosurgeon and presidential candidate added context to his statement before explaining that his Christian faith doesn't allow him to hate anyone, but it does compel him to belief in "Biblical principles."
Posted by: Besoeker || 09/22/2019 05:13 || Comments || Link || E-Mail|| [336067 views] Top|| File under:
Government
Cities across Illinois face pension shortfalls; some already cutting current services
[Liberty Unyielding] At least one has had to lay off 40 public safety workers to avoid insolvency. In other words, the city's residents lose those current services because the revenues have to be used to service the pensions. The problem is disastrously widespread.

On Tuesday, the East St. Louis' firefighter pension fund demanded that Illinois Comptroller Susana Mendoza intercept more than $2.2 million of East St. Louis city revenues so they could be diverted to the pension fund.

The fund trustees said the city shorted firefighter pensions by $880,000 in 2017 and another $1.3 million in 2018. Under a 2011 pension law, the state comptroller gained the powers to intercept city revenues on behalf of police and fire pension funds shorted by their municipalities. ...

The intercept law was first utilized in 2018, when Harvey, Illinois, revenues were garnished to pay the city's police and firefighter pension funds.

Trending: Ilhan Omar's teen daughter has harsh words for Trump: 'We are going to be voting you out'

That intercept of nearly $3.3 million led to the layoff of 40 public safety workers so the city could avoid insolvency. The city found it couldn't simultaneously pay for both current workers and pensioners. ...

The most recent numbers show that 301 of Illinois' 651 public safety pension funds, or 46 percent, were shorted their full payments in 2017, according to the actuarial standards published by the Illinois Department of Insurance.
Posted by: Besoeker || 09/22/2019 02:29 || Comments || Link || E-Mail|| [336071 views] Top|| File under:
Home Front: Culture Wars
The Long Civil War
[PJ] If anyone thought the status quo would fold up after the hammer blows of the 2016 populist revolt, they were wrong. Ben Rhodes noted the effects of unremitting resistance with approval. "Bibi backsliding. Boris flailing... Fight back. It will work." Victor Davis Hanson conceded the crushing weight of the establishment riposte: "After nearly four years of ceaseless attacks by Democrats and the press, the strange thing is not that Trump can be occasionally wearisome, but that he is even still breathing."

The tone of the fight was set by Greta Thunberg's declaration to a crowd of environmental supporters: "We can't save the world by playing by the rules because the rules have to change." It was a ringing call to victory over the Deplorables, victory by any means necessary. It was as if the old legalisms themselves had become too restrictive to allow the truly good guys to win. As Hillary Clinton told an audience at George Washington University: "You can run the best campaign and have the best plans and get the nomination and win the popular vote and you can lose the Electoral College and therefore the election."

...She deserved to win but the rules betrayed her. If you can't win the old way, change the rules. To avoid another setback to history, Elizabeth Warren proposes to abolish the Electoral College. "Every vote matters, and the way we can make that happen is that we can have national voting, and that means get rid of the Electoral College," Ms. Warren said. If that doesn't work, keep getting rid of stuff until it does.
It is their livelihood -
they can't give up
Posted by: g(r)omgoru || 09/22/2019 02:24 || Comments || Link || E-Mail|| [336072 views] Top|| File under:
Who's in the News
30
[untagged]
5
Taliban
3
Sublime Porte
2
Moslem Colonists
2
Muslim Brotherhood
2
Palestinian Authority
2
Govt of Iran
2
Hezbollah
1
Pirates
1
Antifa
1
al-Qaeda
1
Commies
1
Govt of Iran Proxies
1
Govt of Pakistan
1
Human Trafficking
1
Islamic State
Bookmark
E-Mail Me
The Classics
The O Club
Rantburg Store
The Bloids
The Never-ending Story
Thugburg
Gulf War I
The Way We Were
Bio
Merry-Go-Blog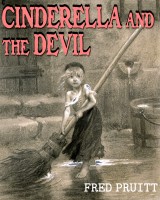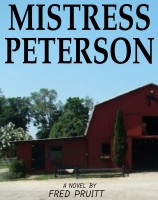 On Sale now!


A multi-volume chronology and reference guide set detailing three years of the Mexican Drug War between 2010 and 2012.

Rantburg.com and borderlandbeat.com correspondent and author Chris Covert presents his first non-fiction work detailing the drug and gang related violence in Mexico.

Chris gives us Mexican press dispatches of drug and gang war violence over three years, presented in a multi volume set intended to chronicle the death, violence and mayhem which has dominated Mexico for six years.
Click here for more information


Meet the Mods
In no particular order...


Steve White
Seafarious
tu3031
badanov
sherry
ryuge
GolfBravoUSMC
Bright Pebbles
trailing wife
Gloria
Fred
Besoeker
Glenmore
Frank G
3dc
Skidmark



Better than the average link...



Rantburg was assembled from recycled algorithms in the United States of America. No trees were destroyed in the production of this weblog. We did hurt some, though. Sorry.
3.231.217.107

Help keep the Burg running! Paypal: