Afghanistan
German Parliament Extends Military Mandate For Afghan Mission
[ToloNews] Germany's parliament has granted a one-year extension of its military mandate for Afghanistan, allowing the country's first major post-war troop deployment to continue until March 31, 2020.

The approval allows Germany's military, the Bundeswehr, which are mostly deployed in the north of Afghanistan, to keep up to 1,300 soldiers in the country as part of NATO


...the North Atlantic Treaty Organization. A collection of multinational and multilingual and multicultural armed forces, all of differing capabilities, working toward a common goal by pulling in different directions...


's Resolute Support mission, providing support and training to

Afghan cops

.

Markus Potzel, Germany's Special Envoy for Afghanistan and Pakistain in a tweet on Friday made the announcement and said a vast majority in German Parliament voted for an extension of Germany military's contribution to the Resolute Support Mission in Afghanistan.

"Up to 1,300 German soldiers will continue to train, assist, advise AFG security forces," he said.

The mission has been extended with virtually the same mandate as in past years, though recent suggestions from Washington that the United States may draw down its presence have provoked some uncertainty among NATO allies.

Quoted by dpa.international, Fritz Felgentreu, a

politician

from Germany's Social Democrats, urged the deployment to continue but warned that if the US were to leave prematurely, the Bundeswehr would be expected to depart as well.
Posted by: trailing wife || 03/23/2019 00:00 || Comments || Link || E-Mail|| [10801 views] Top|| File under:
Trump Will Not Accept Bad Deal With Taliban: US Official
[ToloNews] A Whitehouse official has said that US President Donald Trump


...New York real estate developer, described by Dems as illiterate, racist, misogynistic, and what ever other unpleasant descriptions they can think of, elected by the rest of us as 45th President of the United States...


will not accept any bad deal with the Taliban


...the Pashtun equivalent of men...


about Afghanistan.

According to the official, Trump will not accept any ignorance of the achievements, especially human rights


When they're defined by the state or an NGO they don't mean much...


and women rights, made in Afghanistan in the past 18 years during the peace negotiations.

"We are certainly prioritizing peace efforts in Afghanistan. But as with all negotiations that involve vital US national security interests, we have contingency plans. The president has indicated he hopes for the best in these peace talks, but he will also not accept a bad deal," the official told

news hound

s at the White House on Wednesday.

The Whitehouse official has warned that if the peace talks with the Taliban fail, US has other options to use, including the military option.

"He also recognizes that we have vital terrorism interests in Afghanistan and he certainly is focused on keeping American safe. So we will do what we have to do to ensure those vital national security interests are protected," the official said.

"It is difficult to resolve Afghanistan's issue through military. Because, in the four decades of war in Afghanistan and 18 years of foreign forces presence in Afghanistan, the issue has not been solved," said Sayed Naqibullah Hashemi, a political analyst.

Afghan politicians said people's rights should be reserved in the

grinding of the peace processor

.

"We should not consider peace as losing citizenship rights, women's rights and we should hope for peace," said Anwarul Haq Ahadi, head of the New National Front of Afghanistan.

"The outline and agenda that the Americans have started for regional and international consensus, as well as among the Afghan people, is ongoing as planned. The ideas which are being expressed are just for undermining and weakening Afghanistan's

grinding of the peace processor

," said Bilal Niazi, a political analyst.
Posted by: trailing wife || 03/23/2019 00:00 || Comments || Link || E-Mail|| [10795 views] Top|| File under: Taliban
Africa North
Tens of thousands join anti-Bouteflika rally in central Algiers
[ENGLISH.ALARABIYA.NET] Tens of thousands of Algerians rallied on Friday to demand the immediate resignation of President Abdelaziz
Bouteflika


... 10th president-for-life of Algeria. He was elected in 1999 and is currently on his third or fourth term. Maybe it's the fifth....


, who is fighting for his political survival in the face of relentless protests and the desertion of long-time allies.

Defying heavy rain, the protesters brandished Algerian flags and pamphlets as they gathered in the same spot in the capital where a wave of demonstrations first erupted a month ago against Bouteflika's 20-year rule.

"Rain will not prevent us from continuing pressure," said student Ahmed Khoudja, 23, in a square in central Algiers.

The protests were expected to swell further after Friday prayers, as has happened on the four previous Fridays during this wave of demonstrations that kicked off on Feb 22.

"We stay here until the whole system goes," said Mahmoud Timar, a 37-year old teacher.

Bouteflika, 82, rarely seen in public since suffering a stroke five years ago, bowed to the protesters last week by reversing plans to stand for a fifth term and promising an inclusive politics in Algeria, a major oil and gas producer.

But he stopped short of quitting and said he would stay on until a new constitution is adopted, effectively extending his present term. The move further enraged Algerians, and many of Bouteflika's allies, from ruling party members to trade union leaders to tycoons, turned against him.

"We are close to victory. The system is divided," said restaurant owner Rachid Zemmir, 55, at Friday's rally.

ARMY, RULING PARTY BACK PROTESTS
In the most significant development in a month of demonstrations, Chief of Staff Lieutenant General Ahmed Gaed Salah on Wednesday threw the army's weight behind the protesters, saying they had expressed "noble aims".

Soldiers have stayed in their barracks through the unrest but the army has traditionally deeply influenced politics.

The generals have intervened in the past at momentous times, including cancelling an election which Islamists were poised to win in 1992, triggering a civil war in which an estimated 200,000 people were killed.

The ruling National Liberation Front
...the Turkic paramilitaries intended to replace with their native jihadi ferocity all the highly trained Turkish soldiers Sultan Erdogan I the much beloved has jailed in the last few years for not worshipping the ground he walks upon. The Uighurs and so forth who did not join Al Nusra or ISIS seem to have ended up here...
party, known by its French acronym FLN, has also sided with the protesters.

In the past, Bouteflika and his inner circle of fellow veterans of the 1954-1962 war of independence against

La Belle France

, FLN officials and the military skilfully managed crises.

When the "Arab Spring" revolts toppled autocrats in neighboring countries, Bouteflika used oil revenues to secure loyalty -- offering better salaries for state workers, housing and low-interest loans.

But the price of crude oil has dropped over the years and the young are desperate for jobs, an end to corruption and nepotism and a say in how the North African country is run.

Algerians who credited Bouteflika with negotiating an end to the civil war in the 1990s were eager for stability, even though they shared many of the frustrations which triggered revolts elsewhere.

While Bouteflika was adept at manipulating the opposition in the past, he now faces Algerians of all social classes and ages staging the biggest protests in decades.

Even if Bouteflika quits, it is not clear if the swelling protest movement can bring down the deep state - a secretive network of ruling party leaders, business tycoons and army generals long regarded as invincible.

These figures, who long managed politics in behind-the-scenes negotiations, may be happy to see Bouteflika go but are likely to resist any major political changes, as they have done in the past.
Posted by: Fred || 03/23/2019 00:00 || Comments || Link || E-Mail|| [10795 views] Top|| File under: Arab Spring
Britain
UK denies asylum to Iranian convert to Christianity, saying the religion is not 'peaceful'
[FOXNEWS] The U.K. government agency in charge of immigration has come under fire for denying political asylum to an Iranian convert to Christianity and explaining its decision on its contention that the religion is not peaceful.

The Iranian man had said in his asylum petition that he converted to Christianity because it was a "peaceful" religion.

The U.K. Home Office, which oversees immigration and passports, among other things, sent the Iranian national a letter that said the book of Revelations is "filled with imagery of

Dire Revenge

, destruction, death and violence," according to the Independent.

It cited excerpts from the Bible, according to the newspaper, and added: "These examples are inconsistent with your claim that you converted to Christianity after discovering it is a 'peaceful' religion, as opposed to Islam which contains violence, rage and

Dire Revenge

."

The newspaper said it reached out to the Home Office for comment and was told that the letter the asylum seeker had received did not follow its protocol for handling petitions based on religious persecution. The agency said it was trying to improve training for officers who decide religious conversion-related cases.

Legal experts are holding the case up as an example of what they say is the agency's pattern of over-reaching to deny political asylum.

Nathan Stevens, the asylum seeker's caseworker, tweeted: "I've seen a lot over the years, but even I was genuinely shocked to read this unbelievably offensive diatribe being used to justify a refusal of asylum.
Posted by: Fred || 03/23/2019 00:00 || Comments || Link || E-Mail|| [10799 views] Top|| File under: Govt of Iran
Europe
Italy to grant citizenship to Egyptian boy who saved children on hijacked school bus
[AlAhram]

Italia

's interior ministry has said the country will grant citizenship to an Egyptian schoolboy who alerted authorities that his school bus had been hijacked by its driver on Wednesday.

The driver, an Italian of Senegal


... a nation of about 14 million on the west coast of Africa bordering Mauretania to the north, Mali to the east, and a pair of Guineas to the south, one of them Bissau. It is 90 percent Mohammedan and has more than 80 political parties. Its primary purpose seems to be absorbing refugees...


ese descent, hijacked the vehicle, which had 51 children on board, near Milan and set it on fire, in an apparent protest at migrant drownings in the Mediterranean.

Thirteen-year-old Ramy Shehata hid his mobile phone when the bus driver confiscated phones from students and called the authorities. Police then rushed to the scene and broke the bus windows to get the passengers to safety.

The office of Italian Interior Minister Matteo Salvini said it would grant citizenship to Shehata.

"The interior ministry is ready to take on the expenses and speed up the procedures to recognise citizenship for the little hero. The hope is to attribute ... citizenship to Ramy and remove it from the bus driver," the ministry said in a statement.

Shehata was born in

Italia

but was has never been granted official citizenship documents, his father told

Italia

's Ansa news agency on Thursday.

"My son did his duty, it would be nice if he got Italian citizenship now," the father, Khaled Shehata, told the news agency. "We would love to stay in this country."

Police

front man

Marco Palmieri said that during the standoff the driver shouted: "Stop the deaths at sea, I'll carry out a massacre." He was apparently referring to the deaths of African migrants colonists at sea while trying to reach Europe.

According to the United Nations


...a lucrative dumping ground for the relatives of dictators and party hacks...


, some 2,297 migrants colonists drowned or went missing in the Mediterranean in 2018.



Italia

has taken a hard line on the matter, closing its ports to charity search and rescue ships, something that observers say drove up deaths.
Posted by: trailing wife || 03/23/2019 00:00 || Comments || Link || E-Mail|| [10793 views] Top|| File under: Moslem Colonists
Swedes say they can house a refugee, but promptly reject opportunity when offered to do so
[RT] A Swedish TV channel

erupted into the streets

to quiz people on whether they would be willing to house a refugee, and then called their bluff by putting their answers to an immediate test.

Samhällsnytt (Social News) sent a

news hound

onto the streets of Sweden to quiz people on the country's current immigration policy and ask if they would be personally willing to help out.

Respondents said they believe the country should continue to take in refugees, and everyone featured said they'd be willing to provide accomodation for an immigrant in need in their own home.


Posted by: Fred || 03/23/2019 00:00 || Comments || Link || E-Mail|| [10795 views] Top|| File under: Moslem Colonists
French police on Twitter telling people not to spread the video of Muslims threatening to rape 5 year old
I can't figure out how to embed tweets here.



https://twitter.com/PoliceNationale/status/1108781788556681219?s=20



In-fucking-sane. Instead of going after pedophile rapists, the police are going after French citizens for daring to speak the truth.




Copy the embed tweet bit. Replace all https with http. Done.





Unfortunately auto translate doesn't work this way and you need to refresh without the "article" info to see it.



Posted by: Herb McCoy || 03/23/2019 00:00 || Comments || Link || E-Mail|| [10798 views] Top|| File under: Moslem Colonists
International-UN-NGOs
UN to step up human rights monitoring at Gaza protests
[DeutscheWelle] A United Nations


...an organization conceived in the belief that we're just one big happy world, with the sort of results you'd expect from such nonsense...


report found Israel's shooting of demonstrators could amount to crimes against humanity. The Human Rights Council adopted a resolution on Israeli accountability, but the European vote was divided.

The United Nations will step up the presence of monitors in

Gazoo

after its human rights


...which are often intentionally defined so widely as to be meaningless...


body said Israel's shootings of Paleostinians could be deemed crimes against humanity.

Five UN human rights officers will be sent to

Gazoo

to monitor "ongoing violations" against civilian protesters after hundreds were killed in demonstrations last year.

The UN Human Rights Council passed a resolution on Friday condemning the "apparent intentional use of unlawful lethal and other excessive force by Israel" and called for the perpetrators to face justice.

The body asked for cooperation with an International Criminal Court examination into Israeli violations opened in 2015.

The resolution passed with 23 votes in favor, eight against and 15 abstentions, with European states divided.

REPORT INTO DEATHS DIVIDES
More than 189 Paleostinians have been killed and thousands more injured in the last 12 months in marches demanding Israel ease the blockade of the enclave and recognize Gazooks' right to return to lands they fled during the creation of Israel in 1948.

A report released last month found only two incidences when Israeli troops were within their rights to use live ammunition when confronting protesters. The toll included 35 children, two journalists and medical workers.

It also acknowledged that

Gazoo

's ruling party

Hamas, always the voice of sweet reason,

encouraged the use of incendiary projectiles.

Israeli Prime Minister Benjamin Netanyahu has rejected the report, while Israeli ambassador Aviva Raz Shechter said the report contained "clear evidence of political bias against Israel."

European countries were divided on the resolution with

Britannia

and

Italia

abstaining, Spain voting in favor and Austria and Hungary against. The US quit the organization last year over a perceived anti-Israel bias.

PROTESTERS TURN ON HAMAS
Demonstrators have turned on Hamas since last week, with multiple rallies against rising prices and dissatisfaction with the ruling party.
Rights groups said security forces cracked down on protesters and UN envoy Nickolay Mladenov condemned their "campaign of arrests and violence."

Youth unemployment in

Gazoo

is 70 percent, mainly due to the Israeli blockade of the strip and the closed border with Egypt, according to the World Bank.
Twenty-three countries voted to in favor of the measure, with eight opposing it. Another 15 countries abstained, while one was absent.

The countries that voted against adopting the report were Australia, Austria, Brazil, Bulgaria, the Czech Republic, Fiji, Hungary, Togo and Ukraine.

The decision was condemned by the Foreign Ministry, which claimed that a "moral majority" did not vote in favor of the measure.

"Dictatorships and hypocrites vote in favor of the singling out, absurd pro

Hamas, a contraction of the Arabic words for "frothing at the mouth",

pro terror report," ministry

front man

Emmanuel Nahshon wrote on Twitter.

"We will not cooperate with this mockery and will keep protecting Israel and Israelis," he added.

According to the probe, Israeli security forces shot more than 6,000 Paleostinians who participated in protests along the

Gazoo

border between March and December 2018, killing 183 people, including 32 children.

Israel says the protests were organized by Hamas and were aimed at breaching the border fence with the specific aim of killing Israelis.

According to the commission of inquiry, fewer than 30 of those killed were "members of Paleostinian organized

gang

s," adding that Israeli troops' use of live fire was only justified in very few cases in which they faced an immediate threat to life.

Hamas has acknowledged that dozens of those killed were its members.

Israel rejected the report outright, denouncing it two weeks ago, when the commission published a brief summary of it.
Posted by: trailing wife || 03/23/2019 00:42 || Comments || Link || E-Mail|| [10795 views] Top|| File under: Hamas
Israel-Palestine-Jordan
World united in condemnation of Trump over call to recognise Israel's claim to Golan Heights
[Independent] Germany and France have led a global backlash against Donald Trump after he said it was time to recognise Israel's sovereignty over the disputed Golan Heights.

Iran, Turkey and Russia joined European powers in sharply criticising the US president, while Syria vowed to recover the area using "all available means".

Mr Trump took many ‐ including the Israeli government ‐ by surprise on Thursday when he tweeted his backing for Israel's claim over the territory, marking a dramatic shift in policy over the status of an area captured in the 1967 Middle East war.

A German government spokesperson said Berlin "rejected unilateral steps" to redraw national boundaries, adding: "If national borders should be changed it must be done through peaceful means between all those involved."

Echoing those concerns, the French foreign ministry said it did not recognise the Israeli annexation of the Golan Heights and Mr Trump's statement was "contrary to international law".
Posted by: Besoeker || 03/23/2019 09:13 || Comments || Link || E-Mail|| [10799 views] Top|| File under:
Syria-Lebanon-Iran
U.S. Issues New Iran Sanctions On 14 Individuals, 17 Entities
[Jpost] The United States on Friday imposed fresh Iran-related sanctions on 14 individuals and 17 entities connected to Tehran's weapons of mass destruction programs, according to a statement posted on the U.S. Department of the Treasury's website.
Posted by: trailing wife || 03/23/2019 00:00 || Comments || Link || E-Mail|| [10794 views] Top|| File under: Govt of Iran
Terror Networks
US adds Amaq, Al Hayat outlets to terror list for ISIS propaganda
[Rudaw] The United States added the Islamic State
...formerly ISIS or ISIL, depending on your preference. Before that al-Qaeda in Iraq, as shaped by Abu Musab Zarqawi. They're very devout, committing every atrocity they can find in the Koran and inventing a few more. They fling Allah around with every other sentence, but to hear the pols talk they're not really Moslems....
's (ISIS) two primary propaganda media organizations to its terror list ‐ Amaq News Agency and Al Hayat Media Center ‐ on Thursday, thus depriving them of access to the US financial system.

"Amaq News Agency is part of the terrorist organization's propaganda apparatus, and is used for claiming responsibility for ISIS or ISIS-inspired attacks, spreading terrorist messages online, and recruitment," read a State Department statement.

Amaq and Hayat were described as "two media wings of ISIS."

"Al Hayat Media Center is ISIS's multilingual media outlet and is also used for recruitment purposes," the statement added.

The move was made by executive order of President Donald Trump


...New York real estate developer, described by Dems as illiterate, racist, misogynistic, and what ever other unpleasant descriptions they can think of, elected by the rest of us as 45th President of the United States...


At the start of the conflict in May 2014, the State Department designated al-Qaeda in Iraq alias "

ISIS

" [now ISIS] as a terrorist organization operating in Iraq and Syria. It noted that al-Qaeda leader Ayman al-
Zawahiri
... Formerly second in command of al-Qaeda, now the head cheese, occasionally described as the real brains of the outfit. Formerly the Mister Big of Egyptian Islamic Jihad. Bumped off Abdullah Azzam with a car boom in the course of one of their little disputes. Is thought to have composed bin Laden's fatwa entitled World Islamic Front Against Jews and Crusaders. Currently residing in the North Wazoo area assuming he's not dead like Mullah Omar. He lost major face when he ordered the nascent Islamic State to cease and desist and merge with the orthodx al-Qaeda spring, al-Nusra...
had issued a statement dismissing

ISIS

as part of al-Qaeda or al-Nusra


...formally Jabhat an-Nusrah li-Ahli al-Sham (Support Front for the People of the Levant), also known as al-Qaeda in the Levant. They aim to establish a pan-Arab caliphate. Not the same one as the Islamic State, though .. ...


"We review our designations regularly and, as needed, make adjustments to ensure we remain current with nomenclature and other changes," it explained in a statement at the time.

Earlier this month, Washington designated Iranian proxy Harakat al-Nujaba (HAN) and its leader Akram Abbas al-Kabi to the list.

The designations "seek to deny HAN and al-Kabi the resources to plan and carry out terrorist attacks."

In addition to their assets, "property subject to US jurisdiction are blocked, and US persons are generally prohibited from engaging in any transactions with them."

Washington describes HAN as an Iran-backed, Iraqi militia funded by but not under the control of the government of Iraq.

HAN has openly pledged loyalty to Iran and its Supreme Leader Ayatollah Khamenei.

US Secretary of State Mike Pompeo was asked about pressure on Iran through Iraq during his visit to Jerusalem on Thursday.

"The simple goal is to get Iran to behave like a normal nation: stop blowing up things around the world; stop fomenting terrorism; stop their

liquidation

campaign in Europe; stop underwriting the Houthis,

Hamas, the braying voice of Islamic Resistance®,

, Hizbollah," he told

news hound

s during a press briefing.

Baghdad's control of Shiite militias and paramilitias was problematic during the ISIS conflict and continues to be so because the US-led coalition cannot provide direct air support or training to the Shiite forces, which often engage ISIS.

"The sanctions regime that we've put in place for designating those connected to Iranian malign activity, wherever we find then, including in places like Iraq," explained Pompeo.

Posted by: trailing wife || 03/23/2019 00:00 || Comments || Link || E-Mail|| [10795 views] Top|| File under: Islamic State
Who's in the News
31
[untagged]
6
Islamic State
6
Moslem Colonists
4
Hamas
2
al-Nusra
2
Taliban
2
Govt of Iran
1
Govt of Syria
1
Sublime Porte
1
Govt of Pakistan
1
Hezbollah
1
Arab Spring
1
Commies
1
Palestinian Authority
1
Antifa
1
Muslim Brotherhood
1
Boko Haram (ISIS)
1
al-Shabaab (AQ)
1
Abu Sayyaf (ISIS)
Bookmark
E-Mail Me
The Classics
The O Club
Rantburg Store
The Bloids
The Never-ending Story
Thugburg
Gulf War I
The Way We Were
Bio
Merry-Go-Blog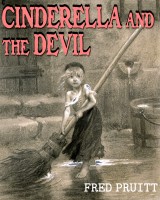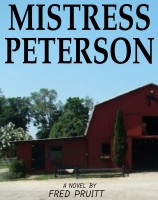 On Sale now!


A multi-volume chronology and reference guide set detailing three years of the Mexican Drug War between 2010 and 2012.

Rantburg.com and borderlandbeat.com correspondent and author Chris Covert presents his first non-fiction work detailing the drug and gang related violence in Mexico.

Chris gives us Mexican press dispatches of drug and gang war violence over three years, presented in a multi volume set intended to chronicle the death, violence and mayhem which has dominated Mexico for six years.
Click here for more information


Meet the Mods
In no particular order...


Steve White
Seafarious
tu3031
badanov
sherry
ryuge
GolfBravoUSMC
Bright Pebbles
trailing wife
Gloria
Fred
Besoeker
Glenmore
Frank G
3dc
Skidmark



Better than the average link...



Rantburg was assembled from recycled algorithms in the United States of America. No trees were destroyed in the production of this weblog. We did hurt some, though. Sorry.
3.238.118.80

Help keep the Burg running! Paypal: