Afghanistan
Donor Nations Demand Afghan Laws to Ensure Fair Elections
[An Nahar] Donor nations funding Afghanistan's recovery on Wednesday piled pressure on the government to pass election laws seen as crucial to proving the 12-year war and billions of dollars of aid money have not been wasted.

The laws, which will determine how April's presidential election is run, have been delayed for months in parliament, and the international community is increasingly concerned that the poll's credibility is at risk.

"We cannot stress enough the importance of a successful and democratic political transition next year and a credible and timely election," the United States said in a statement at an aid meeting in Kabul.

"We urge the Afghan government and parliament to take the next critical steps and pass electoral legislation that provides for credible appointments of electoral officials and an independent complaints process."

The head of the U.N. mission in Afghanistan Jan Kubis said that "any further delay seriously risks jeopardizing" preparations for the presidential election, which is scheduled for April 5.
Posted by: Fred || 07/04/2013 00:00 || Comments || Link || E-Mail|| [336069 views] Top|| File under:
Africa North
Backgrounder: Egyptian Military Chief Is Career Soldier Sympathetic To Muslim Brotherhood
[IrishTimes] Gen Abdel Fattah al-Sisi, architect of the military intervention in Egypt's worsening political crisis, was little known outside the army when he was appointed Mohamed Morsi's defence minister last August -- part of the Islamist leader's deft consolidation of power.

Sisi, a career soldier, was head of military intelligence and the youngest member of the 19-strong Supreme Council of the Armed Forces. But despite coming from the security establishment he had a reputation for being sympathetic to the

Moslem Brüderbund

-- the reason, many Egyptians assumed, Morsi chose him for the job. Sisi is said to be a religious man, and his wife, unusually, wears the full niqab (face veil).

Mohamed Beltagy, a senior Brotherhood figure, has described receiving a "brotherly" warning from the intelligence chief about an impending attack by regime thugs on demonstrators in Tahrir Square in what became known as the "battle of the camel" -- one of the brutally defining moments of the revolution that overthrew Hosni Mubarak


...The former President-for-Life of Egypt, dumped by popular demand in early 2011...


, in 2011.

But Sisi also attracted criticism for appearing to defend the behaviour of the armed forces in detaining and beating women protesters who were subjected to strip searches and "virginity tests" and threatened with prostitution charges.

Sisi, born in 1954, was a relative youngster in a military dominated by elderly officers with extensive privileges and a traditional view of their place in Egyptian political life. Field Marshal Hussein Tantawi, whom he replaced, was in his late 70s. Sisi reportedly shook like a leaf when Morsi told him to "behave like a man" and take the job, while Tantawi waited in the next room.

Eyebrows were raised when he allowed Islamists to enter the Egyptian military's officer training academy -- when it had always insisted before that cadets were unimpeachably apolitical. Opposition supporters point out that as army intelligence chief, Sisi was privy to classified information about the

Moslem Brüderbund

and more radical Islamist groups, as well as links with

Hamas, always the voice of sweet reason

.

Just days before Sisi was appointed, jihadis in Sinai attacked Egyptian border guards, killing 16 and humiliating the armed forces - underlining the dangerous gaps in security in the messy post-Mubarak transition.

Sisi, an infantry officer, was trained at the UK Joint Command and Staff College and did a masters degree at the US army's War College in Pennsylvania.

He is said to have "experienced firsthand the aggravation of officers who watched huge amounts of money squandered on projects that lined the pockets of the high command but left the soldiers unable to fight effectively."

He is also described as enjoying close relations with the US military as well as Soddy Arabia


...a kingdom taking up the bulk of the Arabian peninsula. Its primary economic activity involves exporting oil and soaking Islamic rubes on the annual hajj pilgrimage. The country supports a large number of princes in whatcha might call princely splendor. When the oil runs out the rest of the world is going to kick sand in the Soddy national face...


, where he served as a military attache. Inside the army, some critics reportedly believe he has been too soft on the Brotherhood.

Last December, the new Egyptian consititution gave the military greater autonomy than it had ever enjoyed before but relations with the Brotherhood worsened as public disenchantment with Morsi grew and the army polished its own PR. Sisi warned of intervention a week before the 30 June protests. Now he is at the centre of a high stakes struggle for the future of Egypt.


There's also this, from April:

[AlArabiya] Egypt's

Moslem Brüderbund

is seeking to infiltrate the military establishment, overthrow its leadership and bring it fully under its control, Egyptian media reported Friday.

The Islamist movement is not happy with the military because the latter has refused to recruit more of its members and because the generals object to President Mohammed Mursi's rapprochement with Iran, the daily al-Masry a-Youm reported, quoting sources.

Last February, similar reports claimed that the Brotherhood sought to overthrow the head of Egypt's Armed Forces, General Abdulfatah al-Sisi, and other high-profile officers in a scenario similar to the ouster of Field Marshal Hussein Tantawi.

Al-Masry al-Youm's reported, however, that the military will not allow the ouster of another general and that Sisi enjoys wide support among military officers and the public

on the lam

.

This article starring:
Abdel Fattah al-Sisi
Posted by: trailing wife || 07/04/2013 03:16 || Comments || Link || E-Mail|| [336093 views] Top|| File under: Muslim Brotherhood
Morsi role at Syria rally seen as tipping point for Egypt army
Army concern about the way President Mohamed Morsi was governing Egypt reached tipping point when the head of state attended a rally packed with hardline fellow Islamists calling for holy war in Syria, military sources have said.

At the June 15th rally, Sunni Muslim clerics used the word "infidels" to denounce both the Shias fighting to protect Syrian president Bashar al-Assad and the non-Islamists that oppose Mr Morsi at home.

Mr Morsi himself called for foreign intervention in Syria against Mr Assad, leading to a veiled rebuke from the army, which issued an apparently bland but sharp-edged statement the next day stressing that its only role was guarding Egypt's borders.

"The armed forces were very alarmed by the Syrian conference at a time the state was going through a major political crisis," said one officer, whose comments reflected remarks made privately by other army staff. He was speaking on condition of anonymity because he was not permitted to talk to the media.

For the army, the Syria rally had crossed "a national security red line" by encouraging Egyptians to fight abroad, risking creating a new generation of jihadists, said Yasser El-Shimy, analyst with the International Crisis Group.

At the heart of the military's concern is the history of militant Islam in Egypt, homeland of al-Qaeda leader Ayman al-Zawahri. The military source condemned recent remarks made by "retired terrorists" allied to Mr Morsi, who has deepened his ties with the once-armed group al-Gamaa al-Islamiya.


What about concern about the number of Brotherhood members quietly working their way up the ranks in the military?
Posted by: tipper || 07/04/2013 00:19 || Comments || Link || E-Mail|| [336077 views] Top|| File under:
New Tunisian protest movement to mirror Egypt's Tamarod campaign
[Al Ahram] Tunisian opposition activists have launched their own version of Egypt's Tamarod protest movement, whose campaign to remove President Mohamed Mursi drew millions onto the streets and led to an army ultimatum for the Islamist leader to share power.

The youthful, little known leaders of Tunisian Tamarod (Rebel) hope to galvanise opposition to their own Islamist-led government which, like Mursi, came to power after an uprising in 2011 swept an autocratic leader from office.

Like its Egyptian namesake, the Tunisian group accuses the Islamists of trying to usher in a religious state that smothers personal freedoms and failing to drag the economy out of crisis.

Its members said they planned to call for mass protests after quickly gathering the signatures of about 200,000 people opposing the government.

That is a fraction of the 22 million signatures their Egyptian counterparts said they collected against Mursi, but the Tunisian activists believe they can acquire comparable momentum.

Tamarod

front man

Mohamed Bennour said the group aimed to overturn a Constituent Assembly charged with drafting a new constitution, accusing the body of preparing the ground for a religious state. It also wants a new caretaker government.

"Tunisia's young are following in the footsteps of young Egyptians.. We are not satisfied with what is happening in the country, from an attack on freedoms to a bad economic and social situation," Bennour told

news hound

s.

The struggle for power has deepened animosity between Tunisia's Islamists and liberals since the ousting of Zine El Abidine Ben Ali in the first Arab Spring uprising.

But the protest group may struggle to have the same impact as Egyptian Tamarod.

Egyptian liberals and secularists accuse Mursi and his

Moslem Brüderbund

of spurning any form of political compromise and forcing through a new constitution to further a project of Islamic rule.

The Brotherhood denies this and accuses its opponents of violating democracy by supporting a military coup against an elected head of state.

But the scale of this week's protests suggests its failure to share real power has helped alienate millions of ordinary Egyptians suffering from the government's economic mismanagement.

In contrast, Tunisia's governing Islamist party Ennahda managed to head off growing street protests and appease secular-minded parties by ushering in a coalition government in March that included several independent ministers.

Ennahda has also accepted that sharia (Islamic law) is not mentioned in Tunisia's new constitution, a demand of secular politicians.
Posted by: Fred || 07/04/2013 00:00 || Comments || Link || E-Mail|| [336066 views] Top|| File under: Arab Spring
Ahead of 48-hour army deadline, Egypt's Brotherhood leader Beltagy is intransigent
[Al Ahram] Mere hours away from a 48-hour deadline imposed by Egypt's army,

Moslem Brüderbund

leading figure Mohamed El-Beltagy releases a statement pledging resilience and support for the "people's will," and condemning the army's ultimatum.

Multi-million protests filled Egypt's major squares on Sunday 30 June to oust Brotherhood-fielded President Morsi, with much smaller but emphatic counter-demonstrations in limited areas.

Amid this political impasse, the Egyptian army issued a concisely-worded 48-hour ultimatum to all political forces on Monday to come to a resolution that would "fulfill the people's demands," otherwise the army would present an inclusive political roadmap.

"We will stand resilient in the face of this military coup in total peacefulness, and will stand by our just position. God is a witness that we have taken this position to protect a person or a brotherhood, but in solidarity with the people's will," reads a statement accredited to El-Beltagy on the website of the Brotherhood's political arm, the Freedom and Justice Party (FJP).

The Brotherhood is speculating that the Armed Forces' ultimatum is to ease in a military coup.

Anti-Morsi Rebel campaign who organised the nationwide protests deny rumours of a military coup, countering that "the Egyptian people is who will give orders to the Armed Forces to move," in a conference Wednesday afternoon.

On Tuesday night, President Morsi responded to the masses in a televised speech in which he emphasised the importance of "legitimacy," and called on the army to revoke its "warning;" referring to the ultimatum.

The president also blamed the former regime's corruption as a main reason for Egypt's current crisis.

El-Beltagy added via Facebook: "We have taken this stance only to denounce the scenario of the past 60 years and its entire tragic ramification on the nation and state," as many view Egypt as, essentially, a military state for 60 years.
Posted by: Fred || 07/04/2013 00:00 || Comments || Link || E-Mail|| [336066 views] Top|| File under: Arab Spring
Obama 'Deeply Concerned' over Morsi's Ouster
[An Nahar] U.S. President Barack Obama
I've now been in 57 states -- I think one left to go...
said he was "deeply concerned" over the Egyptian military's ouster of president Mohamed Morsi on Wednesday and urged a quick return to elected civilian government.

He also said he had ordered a review of the legal implications for U.S. aid to Egypt in the wake of the military's toppling of the country's first democratically elected leader.
Posted by: Fred || 07/04/2013 00:00 || Comments || Link || E-Mail|| [336074 views] Top|| File under: Arab Spring
Coptic Pope refused to cooperate with Morsi
Tidbit from a longer article. What's interesting is how our Ambassador, Anne Patterson, took active steps to try and keep Morsi in power. I think that's called, "smart diplomacy"...

Prior to the Tamarod protest, the Morsi government took certain steps to minimize its impact. In [one] instance, Morsi called the Pope of the Coptic Orthodox Church, Tawadros II, and asked his holiness to dissuade Coptic Christians from participating in the protest, but Tawadros maintained that the Copts are free to exercise their political rights.

It appears that Egyptians across a broad spectrum of more moderate Muslims and Christians are saying they did not fight for greater freedom against one dictatorship a little over two years ago only to have another take its place. They want a true democracy, not an oppressive Islamic theocracy masquerading as a democracy.

Many Egyptians are also angry with the Obama administration. According to an article by Raymond Ibrahim, Morsi was not the only one who spoke to Pope Tawadros II about the Tamarod protest. The U. S. ambassador to Egypt, Anne Patterson, also tried to persuade the Coptic Pope against the Copts participating in the protest.

Ibrahim says many Egyptian activists have condemned Ambassador Patterson for trying to undermine the protests. They call her "the Muslim Brotherhood's stooge." George Ishaq, a Coptic activist, told Patterson, "shut up and mind your own business."

"All throughout the Middle East," Ibrahim writes, "the U.S. has been supporting anyone and everyone opposing their leaders-in Libya against Gaddafi, in Egypt itself against 30-year U.S. ally Mubarak, and now in Syria against Assad. In all these cases, the U.S. has presented its support in the name of the human rights and freedoms of the people against dictatorial leaders."

"So why," Ibrahim queries, "is the Obama administration now asking Christians not to oppose their rulers-in this case, Islamists . . . ?"
Posted by: Steve White || 07/04/2013 00:00 || Comments || Link || E-Mail|| [336067 views] Top|| File under: Arab Spring
US declines to criticize Egypt's military following Morsi ouster
[Al Ahram] The United States declined on Wednesday to criticize Egypt's military, even as it was ousting Egyptian President Mohamed Morsi from power.


"Poop or go blind? Poor or go blind? Oh, dear! Decisions!"


Minutes before Egypt's army commander announced that Morsi, the country's first democratically elected president,


Hitler was democratically elected, too...


had been deposed and the constitution suspended, the U.S. State Department criticized Morsi, but gave no public signal it was opposed to the army's action.
"We're on... ummm... their side."
"Which side?"
"Whichever. You know."
Asked whether the Egyptian army had the legitimacy to remove Morsi from power, State Department spokeswoman Jen Psaki said, "We're not taking sides in this."
"We are keenly supportive of the hopes and aspirations of the Egyptian people!"
"Which Egyptian people?"
"Whichever."
The muted U.S. response - at least thus far - to the dramatic events in Cairo suggested that Washington may be willing to accept the military's move as a way of ending a political crisis that has paralyzed Egypt, a long-time U.S. ally.


All depending on which way the wind blows, of course.


Still, the distant attitude toward Morsi, who has come under U.S. criticism in recent days, could open up
President Barack Obama
I've now been in 57 states -- I think one left to go...
to complaints he has not supported democracy in the Arab world.
"The United States steadfastly supports the aspirations of the Egyptian people!"
"Which aspirations?"
"Whichever."
There was no immediate reaction from the White House or the State Department to the military's announcement that it was installing a technocratic government to eventually be followed by new elections.
"Michelle! Michelle! Wake up!"
"What? Barry, it's 3 a.m.!"
"Michelle, should I poop or go blind?"
"I don't know, Barry! Compromise! Fart and get near-sighted!"
But the fact that the Egyptian military announced plans for elections and a constitutional review, and that those plans were immediately backed by the country's leading

Moslem

and Christian

holy man

s, could help the transition roadmap earn Washington's backing.

"Yeah! That's it! They got a roadmap! That's the ticket! Can't go wrong with a roadmap!"
"Sure, Barry. Look how well it's worked in Paleostine!"
Earlier, Psaki had made clear that U.S. officials were disappointed in Morsi's speech on Tuesday night.


"Harrumph! Harrumph! Yasss! Disappointed! Very disappointed!"


In that speech Morsi said he would defend the legitimacy of his elected office with his life.
"Mill-yuns of martyrs! Marching as we go!"
"Ummm... It's not millions anymore, Moe."
"It's not? Thousands?"
"Not quite that many."
"Hundreds?"
"No."
"Dozens?"
Morsi must "do more to be truly responsive" to concerns of Egyptian people" after huge rallies over the weekend, she said. "We are calling on him to take more steps."


Was that before or after he was dumped?


Specifically, Psaki said Morsi should call for an end to violence, including violence against women.


Yeah, yeah. That ain't gonna happen. That's an Arab thing, not an MB thing. Don't forget to call for an end to violence against homosexuals. And an end to cruelty to animals. Both concern the central issue about as much.


He should also take steps to engage with the opposition and the military and work through the crisis in a political fashion, she added.

He wasn't willing to "dialogue" until everybody was ready to toss him. That was his problem. Have they been paying any attention at all in Washington?


The military move also presents Obama with a dilemma over continuing U.S. aid to Egypt. Underlying the importance for Washington of keeping ties to Egypt's military, Secretary of State John F. I was in Vietnam, you know Kerry
Former Senator-for-Life from Massachussetts, self-defined war hero, speaker of French, owner of a lucky hat, conqueror of Cambodia, and current Secretary of State...
in May quietly approved $1.3 billion in military assistance, even though the country did not meet democracy standards set by the U.S. Congress for it to receive the aid. U.S. law requires most American aid to be cut off "to the government of any country whose duly elected head of government is deposed by military coup d'etat or decree.
Posted by: Fred || 07/04/2013 18:05 || Comments || Link || E-Mail|| [336079 views] Top|| File under: Arab Spring
Anti-Morsi Rebel campaign calls on Brotherhood youth to 'rejoin the people'
[Al Ahram] The Rebel campaign, the anti-Morsi signature drive that called for the nationwide protests that led to the former president's ouster, invited young cadres of the

Moslem Brüderbund

, the group from which Morsi hails, to "rejoin the ranks of the people and not be driven by calls for violence or terrorism."
Posted by: Fred || 07/04/2013 00:00 || Comments || Link || E-Mail|| [336067 views] Top|| File under: Arab Spring
Arabia
UAE real happy with events in Egypt
The UAE is following with satisfaction developments of the situation in Egypt in the light of the solid historic relations between the two brotherly countries, the Foreign Minister said in a statement tonight.


"Pleeeeeeeese don't forget to pay back the money we lent you!"

Shaikh Abdullah bin Zayed Al Nahyan said that the UAE has full confidence that the great people of Egypt will be able to overcome the current difficult moments that the country is experiencing in order to reach a safe and prosperous future.


And he's real, real happy that the Brøderbünd are out of power for now. Those guys had kooties. And they were contagious...

Not to mention they were throwing away all that hard-earnt UAE money.

He added that Egypt's rich history, its important contributions to human civilisation and its pivotal role in the Arab and Islamic arenas are sufficient factors to allow it to provide a strong base that would permit it to build a prosperous future that would meet the aspirations of its people for progress and stability.

His Highness added that the great Egyptian army proves, once again, that it is the strong shield and the protector that guarantees that the country is a land of institutions and law that embraces all the components of the Egyptian people.


Even if the price is ten percent of everything that isn't nailed down...

Sheikh Abdullah concluded by saying that the UAE always looks to enhance its relations with the government and the people of Egypt and to work steadily for furthering strong cooperation in all fields for the mutual interest of both peoples.


In other words, the usual brotherly Arab blah-blah.
Posted by: Steve White || 07/04/2013 00:00 || Comments || Link || E-Mail|| [336067 views] Top|| File under:
China-Japan-Koreas
N. Korea Restores Hotline with South
[An Nahar]
North Korea on Wednesday restored its hotline with South Korea and announced it would let the South's businessmen visit a shuttered joint industrial zone, Seoul officials said.

The move came hours after dozens of South Korean firms threatened to withdraw from the zone at Kaesong in the North, complaining they had fallen victim to political bickering between the two rivals.

"The hotline was restored this afternoon after North Korea accepted our request to normalize it," a South Korean unification ministry official said on condition of anonymity.

The move followed months of high tensions and threats by Pyongyang of nuclear war.

As tensions began easing last month, the North restored the hotline across the border truce village of Panmunjom for talks on setting up a high-level meeting to discuss the fate of the zone.

But the line was switched off again after plans for the talks collapsed due to disputes over protocol.

The Kaesong estate, where North Koreans work in Seoul-owned factories, was the most high-profile casualty of the months of elevated tensions that followed the North's nuclear test in February.

Operations at the complex just north of the border ground to a halt soon after the North banned entry by the South's factory managers and other officials on April 3.

About a week later Pyongyang pulled all its own workers out.

In an unexpected change of course on Wednesday, the North sent a message to the South saying South Korean businessmen and managers would be allowed to visit the complex.

It said the businessmen could take emergency steps to avert damage to facilities and materials during the rainy season, according to a unification ministry statement.

South Korean managers could have talks with their North Korean counterparts during their trip, it said.

The North's invitation sparked speculation that it may need money be ready for dialogue with the South.

But South Korea responded cautiously, saying it would review the proposal and convey its response later.

Posted by: Fred || 07/04/2013 00:00 || Comments || Link || E-Mail|| [336074 views] Top|| File under: Commies
India-Pakistan
PM invites parties to mull anti-terror strategy
[Pak Daily Times] Prime Minister Nawaz Sharif


... served two non-consecutive terms as prime minister, heads the Pakistain Moslem League (Nawaz). Noted for his spectacular corruption, the 1998 Pak nuclear test, border war with India, and for being tossed by General Musharraf...


on Wednesday decided to convene a meeting of heads of all the political parties represented in parliament, on July 12, to come up with a strategy to curb terrorism and militancy plaguing the country.

The meeting will discuss and evolve a national strategy to curb increasing militancy and address the overall law and order and security situation in the country. Separately, Nawaz on Wednesday nominated Federal Minister for Information, Broadcasting and National Heritage Pervaiz Rasheed as the official

front man

of the federal government as well as the Prime Minister's Office. The nomination has been made with a view to ensure prompt response, uniformity of information and to avoid unnecessary overlapping.
Posted by: Fred || 07/04/2013 00:00 || Comments || Link || E-Mail|| [336066 views] Top|| File under: Govt of Pakistan
Israel-Palestine-Jordan
Hamas denies Fatah accusations of interfering in Egypt
[Al Ahram] The Paleostinian

Hamas, always the voice of sweet reason,

movement denied accusations made by rival Paleostinian group Fatah that it was intervening in the affairs of neighbouring Arab countries, including Egypt.

A press statement issued by Hamas denounced "the renewal of false accusations" against the movement, stressing that there had been no reported incidents of its intervention in any Islamic or Arab country historically.

Fatah had on Tuesday accused Hamas, ideologically affiliated with Egypt's

Moslem Brüderbund

, of being involved in Egypt for the past year, and of forming militias to defend the embattled group, UK-based paper Al-Arab Online reported.

Hamas called the accusations "fabricated illusions."
Posted by: Fred || 07/04/2013 00:00 || Comments || Link || E-Mail|| [336069 views] Top|| File under: Hamas
'Gaza blockade impedes Palestinian growth'
[Pak Daily Times] Israel's blockade of the

Hamas, always the voice of sweet reason,

-ruled

Gazoo

Strip has dramatically restricted the income of Paleostinian families and hampered their development, a top UN official said on Wednesday.

"We see the dramatic impact on the people of

Gazoo

because of the closure and blockade and how the income of these people has been dramatically restricted," UN humanitarian coordinator for Paleostinian territories James W Rowley told

news hound

s during a visit to the enclave.

"These restrictions affect the poorest the most; they impede development of a sustainable economy and increase dependency on aid," he was also quoted as saying in a statement. During his visit Paleostinian farmers complained to Rowley how the blockade has affected their products.

"Our products are always damaged because of the closure of the terminal. Our strawberries have to go through four or five stations before being sold through Kerem Shalom," an Israeli terminal for transporting goods from

Gazoo

, farmer Ayman Subuh from Beit Lahia said.
Posted by: Fred || 07/04/2013 00:00 || Comments || Link || E-Mail|| [336069 views] Top|| File under: Hamas
Olde Tyme Religion
Imams give OK to rape Shia women in Syria
Click on the title to go to see the NSFW title the Strategy Page writer gave it.
[StrategyPage] Several Sunni Moslem religious leaders have recently issued religious rulings (fatwas) that permit Moslem women to go to Syria and have sex with rebel soldiers to improve the moral of these holy warriors, The lucky guys must be Moslem and fighting as a religious duty, not as mercenaries or just for the adventure of it all. Some of these fatwas permit husbands to offer their wives to rebel fighters. All this is meant to encourage more men to go and fight against the pro-Iranian Syrian government.

Some religious leaders have even issued fatwas allowing rebels in Syria to rape Shia Moslem women they encounter there. This fatwa came with some restrictions. The rapists must not have had sex (with a woman) for at least two years and the rape should not last more than a few hours so as to not permanently harm the victim and to allow the maximum number of rebels to have at it.


Oh, and good Moslem wimmin should also attend to the needs of holy men. That sort of thing makes Allen really happy.
Posted by: Frozen Al || 07/04/2013 00:00 || Comments || Link || E-Mail|| [336068 views] Top|| File under:
Science & Technology
Example of phone metadata use
Interesting article from Business Insider showing how one can use cell phone metadata -- in this case, of a German politician -- to track a person. Combine this with internet metadata and it's easy to see how you really can follow a person in near real time. Further, if you identify a person you really want to know more about, you can go back to stored data and assemble in painstaking detail their travel, habits, conversation partners, etc.

It's very powerful, and the interactive part of this piece is just a taste. Imagine how much better the NSA really is at this.

Now imagine that instead of using it to track jihadis, it's being used to track you. Or the people you favor.

Now we can see the problem, and why it matters to have rules, and politicians who play by the rules.

Quis custodiet ipsos custodes? Indeed...
Posted by: Steve White || 07/04/2013 00:00 || Comments || Link || E-Mail|| [336073 views] Top|| File under:
Syria-Lebanon-Iran
Syria's Assad says political Islam being defeated in Egypt
[Al Ahram] Syrian
Hereditary President-for-Life Bashir Pencilneck al-Assad


The Scourge of Hama...


, fighting to crush a two-year-old uprising against four decades of rule by him and his late father, said on Wednesday the upheaval in Egypt was a defeat for political Islam.

"Whoever brings religion to use in politics or in favour of one group at the expense of another will fall anywhere in the world," Assad was quoted as telling the official Thawra newspaper, according to an official Facebook page.

"The summary of what is happening in Egypt is the fall of what is called political Islam."

Relishing the possible downfall of one of Assad's most vocal critics, Syrian television carried live coverage of the huge street demonstrations in Egypt demanding the departure of President Mohamed Mursi.

Assad's late father, Hafez al-Assad, used the military to crush an armed insurgency against his rule led by the

Moslem Brüderbund

, killing many thousands in the conservative city of Hama, which became a centre of pro-democracy demonstrations when the uprising against the younger Assad erupted in March 2011. Thousands of leftists were also tossed in the clink
Don't shoot, coppers! I'm comin' out!
and tortured.

The Syrian branch of the

Moslem Brüderbund

became one of the most powerful factions behind the mostly Sunni

Moslem

uprising against Assad, who belongs to the Alawite sect, an offshoot of Shi'ite Islam, and is being helped by

Leb

's Shi'ite Hezbollah militia.

Mursi has expressed support for foreign intervention against Assad and attended a rally two weeks ago calling for holy war in Syria.

A month ago, Syrian authorities responded to a wave of protests against Turkish Prime Minister Tayyip Erdogan, another fierce opponent of Assad, by calling on him to halt what it said was violent repression and step aside.
Posted by: Fred || 07/04/2013 00:00 || Comments || Link || E-Mail|| [336071 views] Top|| File under: Arab Spring
Syria opposition to choose new leader: Spokesman
[Al Ahram] Syria's main political opposition will attempt to nominate a new leader to unify a fractured coalition when members reconvene in Istanbul on Thursday, an official said.


They can forget it now. Just go home, once the Syrian opposition became tainted by cannibalism.


Frontrunners include the secretary general of the Syrian National Coalition Mustafa al-Sabbagh, and Ahmad Assi Jarba, representing the faction of veteran secular dissident Michel Kilo.


They change leadership about as often as most people change socks.


Recognised by dozens of states and organizations as the legitimate representative of the Syrian people, the umbrella group is seeking a successor to interim president Georges Sabra, who may also seek nomination.


The recognition's getting hazier, the more beards, prayer bumps, and curly-toed slippers appear on the Heroic Fighters of the Opposition.


The opposition has been rudderless after the departure in May of Ahmad Moaz al-Khatib in protest at the world's "inaction" over Syria's civil war.


Don't hold your breath, Ahmad. The arms are flowing in, but the interest is flowing out.


Coalition member Samir Nashar told AFP: "The names of Ahmad Assi Jarba, representing Michel Kilo's faction, and Mustafa al-Sabbagh, representing the local councils, are being formally proposed as possible leaders for the coalition, but there could be surprises.

"Informally, the names of Burhan Ghalioun, Georges Sabra and Louay Safi are also being discussed. But of course we never know.

"If there is speedy agreement on the name of the new president, then I would still have some hope," Nashar said Wednesday.

"Of course the coalition's last meeting was very difficult, and if things get blocked, then I think there will be some serious consequences that will affect both the coalition and the way it is perceived, both by its friends and its enemies."
Posted by: Fred || 07/04/2013 00:00 || Comments || Link || E-Mail|| [336068 views] Top|| File under: Govt of Syria
Abbas from Baabda: We Abide by Lebanon's Decision on Arms in Refugee Camps
[An Nahar] Paleostinian President the ineffectual Mahmoud Abbas


... a graduate of the prestigious unaccredited Patrice Lumumba University in Moscow with a doctorate in Holocaust Denial...


assured on Wednesday abiding by the Lebanese cabinet's decision regarding the possession of arms in the country's refugee camps.

"We abide by the Lebanese cabinet's decisions regarding

Leb

's safety and the possession of weapons in refugee camps," Abbas said in a mutual

presser

with his Lebanese counterpart in Baabda Palace.

By long-standing convention, the Lebanese army does not enter the country's 12 refugee camps, leaving security inside to the Paleostinians themselves.

Abbas stated: "We do not interfere in others' countries issues and we stress on disassociating Paleostinians from

Leb

's internal conflicts."

Meanwhile,


...back at the fist fight, Jake ducked another roundhouse, then parried with his left, then with his right, finally with his chin...


President Michel Suleiman


...before assuming office as President, he held the position of commander of the Leb Armed Forces. That was after the previous commander, the loathesome Emile Lahoud, took office as president in November of 1998. Likely the next president of Leb will be whoever's commander of the armed forces, too...


revealed that there are Paleostinians that are "individually taking part in the country's conflicts."

"It is for their and for

Leb

's best interests if they do not get involved," Suleiman warned.

Suleiman praised efforts exerted to prevent the involvement of any Paleostinian faction in the

festivities

of the southern city of Sidon.

"We both agreed on the importance of not letting Paleostinians slip into the internal Lebanese crises."
Posted by: Fred || 07/04/2013 00:00 || Comments || Link || E-Mail|| [336072 views] Top|| File under: PLO
Maronite Bishops: Armed Groups Must Lay down Their Weapons
[An Nahar] The Maronite Bishops council condemned on Wednesday the spread of illegal arms in

Leb

, saying that it will only create chaos in the country.

They said in a statement: "All

gang

s must lay down their weapons in favor of official security forces."

The bishops made their remarks after their monthly meeting headed by Patriarch Beshara al-Rahi.

"Political groups cannot rely on arms to achieve their goals, but they should do so through democratic means," they declared.

"

Leb

is passing through a critical phase and the people must adhere to coexistence in order to fortify their country," they demanded.

The bishops therefore called on all political powers to launch dialogue and respect the state and army.
Posted by: Fred || 07/04/2013 00:00 || Comments || Link || E-Mail|| [336067 views] Top|| File under: Hezbollah
DNA Tests Confirm Burned Bodies not that of Asir and Shaker
[An Nahar] Two charred bodies found in the southern city of Sidon in the aftermath of deadly gunbattles are not those of Sheikh Ahmed al-Asir and Fadel Shaker, a onetime prominent singer-turned Salafist, the state commissioner to the military court said Wednesday.

Judge Saqr Saqr confirmed that DNA tests of al-Asir's and Shaker's families revealed that the bodies were neither of the Salafist

holy man

, nor of Shaker or his brother.

Saqr, who is overseeing the initial investigation carried out by the military intelligence into the fighting between Asir's armed supporters and the army in Abra near Sidon, ordered on Monday the release of nine people who had been nabbed
Yez got nuttin' on me, coppers! Nuttin'!
at the end of the battles.

Thirty suspects remain

in jug

, the National News Agency reported Monday.

Posted by: Fred || 07/04/2013 00:00 || Comments || Link || E-Mail|| [336070 views] Top|| File under: Salafists
March 14: Whole of Lebanon Was Targeted in Sidon Clashes
[An Nahar] The March 14 General Secretariat condemned on Wednesday the recent

festivities

in the southern city of Sidon, refuting accusations that the alliance was supporting Salafist movements in

Leb

.

It said in a statement after its weekly meeting: "We stand against such groups ... Sidon has been an example of

Mohammedan

-Christian coexistence."

On claims that the Sunni sect was being targeted in the unrest, it said: "The whole of

Leb

and its population were the victims."

"We deserve a productive state and army," added the March 14 General Secretariat.

Eighteen soldiers were killed and 50 were

maimed

in

festivities

in Sidon between the army and armed supporters of Salafist

holy man

Sheikh Ahmed al-Asir on June 22 and 23.

Commenting on the political deadlock in

Leb

, the general secretariat voiced its confidence that Prime Minister-designate Tammam Salam would be able to succeed in forming a new government.

President Michel Suleiman


...before assuming office as President, he held the position of commander of the Leb Armed Forces. That was after the previous commander, the loathesome Emile Lahoud, took office as president in November of 1998. Likely the next president of Leb will be whoever's commander of the armed forces, too...


and Salam enjoy the complete support of the Lebanese people in their mission, it stressed.

It blamed Hizbullah's involvement in the Syrian crisis for obstructing the government formation efforts, as well as its "placing of preconditions that are rejected by the Lebanese people."

The Hizbullah-led March 8 forces


... the opposition to the Mar. 14th movement, consisting of Hizbullah and its allies, so-called in commemoration of their Mar. 8th, 2006 demonstration of strength in Beirut ...


has been demanding that it be granted veto power in a new cabinet.

Salam has repeatedly rejected this suggestion, saying that such a power renders a government ineffective.
Posted by: Fred || 07/04/2013 00:00 || Comments || Link || E-Mail|| [336067 views] Top|| File under: Salafists
Nasrallah: Rise of Security Incidents Aim at Curbing Movement of the Resistance
[An Nahar] Hizbullah Secretary-General His Eminence Sayyed Hassan Nasrallah


The satrap of the Medes and the Persians in Leb...


considered that the recent security incidents across

Leb

aim at curbing the movement of the resistance and plunging it in the local political disputes.

Nasrallah stressed, according to al-Joumhouria newspaper published on Wednesday, that the

krazed killer

phenomenon that

Leb

has been witnessing lately are backed and funded by known Arab countries.

The party leader pointed out during a meeting with senior Hizbullah officials that such acts aim at creating sedition between Sunnis and Shiites, reiterating that Hizbullah is trying to avoid it.

Since the eruption of Syria's

festivities

in 2011,

Leb

has been witnessing several security incidents in Tripoli


...a confusing city, one end of which is located in Lebanon and the other end of which is the capital of Libya. Its chief distinction is being mentioned in the Marine Hymn...


, along the Lebanese-Syrian border and in several other regions.

Concerning the situation in the neighboring country Syria, Nasrallah addressed the rise of the Takfiri
...an adherent of takfir wal hijra, an offshoot of Salafism that regards everybody who doesn't agree with them as apostates who most be killed...
groups.

He said that the conflict in Syria will be prolonged but the Syrian regime of
Hereditary President-for-Life Bashir Pencilneck al-Assad


Supressor of the Damascenes...


will emerge victorious.
Posted by: Fred || 07/04/2013 00:00 || Comments || Link || E-Mail|| [336068 views] Top|| File under: Hezbollah
Iran to hold air defense exercises
Air defense exercises being called "Defenders of the Sky of our Province - 5" will be held in Iran in the second half of this year (started on March 21), Commander of the Air Defense Staff Hatemul-Enbia of the Iranian Armed Forces General Farzad Ismaili said, Tasnim news repoted.

According to him, "Defenders of the sky of our province - 5" will be a major undertaking compared with the same exercise held in November of last year.

"In the course of this exercise, we will test the latest advances in the field of defense," Ismaili said.

The general added that Hazem-3UAVs will also be tested during this exercise.
Iran has recently been conducting air defense exercises entitled "Defenders of the sky of our province." Four such exercises have already been held in various provinces of Iran.
Posted by: Steve White || 07/04/2013 00:00 || Comments || Link || E-Mail|| [336066 views] Top|| File under: Govt of Iran
Iran Importing Missile-Grade Ore From Germany, France
[Ynet] Exploiting a loophole in Western sanctions, Iran is importing a high grade of refined alumina ore from several European countries including Germany and

La Belle France

that Tehran could be using to make armor parts and missile components.

Western measures imposed on Iran over its disputed nuclear programme have hit many sectors of its economy including steel and metals, where it is heavily dependent on imports. Tehran says its atomic work is peaceful. The refined ore has been excluded from European Union


...the successor to the Holy Roman Empire, only without the Hapsburgs and the nifty uniforms and the dancing...


sanctions, but tightened US sanctions that came into effect on July 1 seek to close the loophole.
Posted by: trailing wife || 07/04/2013 00:00 || Comments || Link || E-Mail|| [336069 views] Top|| File under: Govt of Iran
Who's in the News
28
[untagged]
16
Arab Spring
3
TTP
2
Hezbollah
2
Salafists
2
Govt of Iran
2
Hamas
1
Lashkar e-Jhangvi
1
Muslim Brotherhood
1
PLO
1
Thai Insurgency
1
Boko Haram
1
Abu Sayyaf
1
Commies
1
Govt of Pakistan
1
Govt of Syria
Bookmark
E-Mail Me
The Classics
The O Club
Rantburg Store
The Bloids
The Never-ending Story
Thugburg
Gulf War I
The Way We Were
Bio
Merry-Go-Blog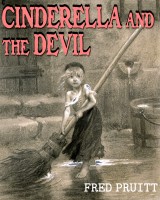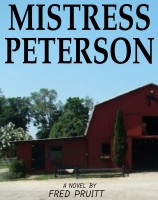 On Sale now!


A multi-volume chronology and reference guide set detailing three years of the Mexican Drug War between 2010 and 2012.

Rantburg.com and borderlandbeat.com correspondent and author Chris Covert presents his first non-fiction work detailing the drug and gang related violence in Mexico.

Chris gives us Mexican press dispatches of drug and gang war violence over three years, presented in a multi volume set intended to chronicle the death, violence and mayhem which has dominated Mexico for six years.
Click here for more information


Meet the Mods
In no particular order...


Steve White
Seafarious
tu3031
badanov
sherry
ryuge
GolfBravoUSMC
Bright Pebbles
trailing wife
Gloria
Fred
Besoeker
Glenmore
Frank G
3dc
Skidmark



Better than the average link...



Rantburg was assembled from recycled algorithms in the United States of America. No trees were destroyed in the production of this weblog. We did hurt some, though. Sorry.
34.204.181.91

Help keep the Burg running! Paypal: