--Tech & Moderator Notes
New category: Land of the Free
The Burg rolls out a new category today for posting: Land of the Free

As Fred said to the mods, "Land of the Free: There was a story the other day--I don't think it was posted here--about a sorority girl who was almost shot by cops as they were attempting to detain her on suspicion of underage drinking.

"I'd say all evidence of police state stuff."

This is an extension beyond our usual WoT focus. Let's see if we can use this category as Fred suggests. There does seem to be more and more material with which to work.

A suggestion: the police state stuff and curtailments of liberties that we post in LotF should be about countries that aren't already police states.

Questions and comments about LotF today can go here.

Thx to all,

AoS
Posted by: || 07/04/2013 00:00 || Comments || Link || E-Mail|| [10798 views] Top|| File under:
-Land of the Free
U.S. Postal Service Logging All Mail for Law Enforcement
[NY Times]

"Gentlemen don't read other gentlemen's mail," Cordell Hull once said, as the govt went too far in one direction in shutting down the American Black Chamber. The observation on what gentlemen do still applies even as the govt swings way too far in the other direction.
Posted by: Fred || 07/04/2013 00:00 || Comments || Link || E-Mail|| [10794 views] Top|| File under:
Africa North
Brotherhood leader arrested as Egypt interim leader sworn in
[REUTERS] The leader of the

Moslem Brüderbund

was tossed in the clink
Keep yer hands where we can see 'em, if yez please!
by Egyptian security forces on Thursday in a crackdown against the Islamist movement after the army ousted the country's first democratically elected president.

The dramatic exit of President Mohamed Mursi was greeted with delight by millions of people on the streets of Cairo and other cities overnight, but there was simmering resentment among Egyptians who opposed military intervention.

Perhaps aware of the risk of a polarized society, the new interim leader, judge Adli Mansour, used his inauguration to hold out an olive branch to the Brotherhood, Mursi's power base.

"The

Moslem Brüderbund

are part of this people and are invited to participate in building the nation as nobody will be excluded, and if they respond to the invitation, they will be welcomed," he said.

But a senior Brotherhood official said it would not work with "the usurper authorities". Another of its politicians said Mursi's overthrow would push other groups, though not his own, to violent resistance.
Posted by: Fred || 07/04/2013 13:06 || Comments || Link || E-Mail|| [10794 views] Top|| File under: Arab Spring
Big party in Tahrir Square!
A different day, a different image. Fireworks and green lasers on the live video are pretty darned amazing.

Now then, the Egyptians have to figure out how they're going to eat.
Posted by: Steve White || 07/04/2013 00:00 || Comments || Link || E-Mail|| [10805 views] Top|| File under:
U.S. Orders Evacuation of Egypt Embassy, Paris 'Takes Note' of Vote Promise
[An Nahar] The United States on Wednesday ordered the mandatory evacuation of its embassy in Cairo, just hours after the Egyptian military ousted president Mohamed Morsi.

Asked if reports of the evacuation were true, a U.S. official told Agence

La Belle France

Presse "yes."

A later travel advisory confirmed that "the Department of State ordered the departure of non-emergency U.S. government personnel and family members from Egypt due to the ongoing political and social unrest."

The embassy in Egypt has occasionally been targeted by demonstrators and had already been closed on Wednesday as a precaution. Due to the July 4 Independence Day and the Arab world weekend, it was not due to reopen until Sunday at the earliest.

The advisory warned that "political unrest ... is likely to worsen in the near future."

The State Department advised all Americans "to defer travel to Egypt and U.S. citizens living in Egypt to depart at this time because of the continuing political and social unrest."

An American was killed on Friday in the northern port of Alexandria during a demonstration and "Westerners and U.S. citizens have occasionally been caught in the middle of

festivities

and demonstrations," the advisory warned.

However the notice stressed that there were currently no plans for special charter flights or U.S.-sponsored airlifts to evacuate Americans from the country.

"If you wish to depart Egypt, you should make plans and depart as soon as possible. The airport is open and commercial flights are still operating, although cancellations may occur."

The U.S. also warned women in particular about rising sexual violence in the country, saying they have often been the targets of sexual assault.

Meanwhile,


...back at the wine tasting, Vince was about to start tasting his third quart...


French Foreign Minister Laurent Fabius said

Gay Paree

took note that elections had been announced in Egypt after the army ousted Morsi.

"In a situation that has worsened seriously and with extreme tension in Egypt, new elections have finally been announced, after a transition period," Fabius said in a statement. "

La Belle France

takes note of it."
Posted by: Fred || 07/04/2013 00:00 || Comments || Link || E-Mail|| [10797 views] Top|| File under: Arab Spring
5 Dead in Clashes between Security, Morsi Supporters
[An Nahar] Four supporters of ousted Egyptian president Mohamed Morsi were killed on Wednesday in

festivities

with the army and police in the western city of Marsa Matruh, a security official told Agence

La Belle France

Presse.

Another 10 people

were maimed

after the group of armed supporters stormed the city's security headquarters, the official said.

Another Morsi supporter was killed in

festivities

in the coastal city of Alexandria.

Clashes between security forces and Morsi supporters also erupted in the central province of Asiut and the Nile Delta province of Gharbiya.
Posted by: Fred || 07/04/2013 00:00 || Comments || Link || E-Mail|| [10794 views] Top|| File under: Arab Spring
Egypt's new interim president: Judge Adly Mansour
[Al Ahram] Judge Adly Mahmoud Mansour, 67, head of Egypt's High Constitutional Court (HCC) -- who is now Egypt's transitional president after former

Moslem Brüderbund

president Mohamed Morsi was ousted after mass protests this week -- was appointed head of the HCC last July after former head Judge Maher El-Beheiry's term had ended.

Mansour was appointed in line with a new 2011 law, which stipulated that HCC heads should be appointed from within the court system. For 20 years, the HCC head was chosen from outside the constitutional court. Mansour has served as deputy head of the HCC since 1992.

Mansour helped draft the supervision law for the presidential elections that brought Morsi to power in 2012, which included setting a legal timeframe for electoral campaigning.

Born in December 1945, Mansour graduated law school in 1967 and worked at Egypt's State Council -- which has jurisdiction over the administrative court system when the government is involved -- before joining the HCC.
Posted by: Fred || 07/04/2013 18:28 || Comments || Link || E-Mail|| [10793 views] Top|| File under: Arab Spring
Egypt security slaps travel ban on Morsi, top Islamists
[Al Ahram] Egyptian security forces on Wednesday imposed a travel ban on President Mohamed Morsi and several top Islamist allies over their involvement in a prison escape in 2011, security officials said. Airport officials confirmed to AFP that they had received orders to prevent the leaders -- including Morsi, Muslim Brotherhood chief Mohammed Badie and his deputy Khairat al-Shater -- from travelling abroad.
Posted by: Fred || 07/04/2013 00:00 || Comments || Link || E-Mail|| [10793 views] Top|| File under: Arab Spring
Army Ousts Egypt's President
[NY Times] Egypt's military on Wednesday ousted Mohamed Morsi, the nation's first freely elected president, suspending the Constitution, installing an interim government and insisting it was responding to the millions of Egyptians who had opposed the Islamist agenda of Mr. Morsi and his allies in the

Moslem Brüderbund

.


The nation's first freely elected president decided he was the replacement for the previous dictator.


The military intervention, which Mr. Morsi rejected,


"I reject your tanks! I reject your guns! I reject your... ummm... firing squad?"


marked a tumultuous new phase in the politics of modern Egypt, where Mr. Morsi's autocratic predecessor, Hosni Mubarak


...The former President-for-Life of Egypt, dumped by popular demand in early 2011...


, was

tossed

in a 2011 revolution.


Morsi misjudged his moment in history. He thought it was time to install his party and exclude everybody else. Syria's Assad is misinterpreting this, naturally. It'll be interesting to see what Erdogan does, since he's in precisely the same position.


The intervention raised questions about whether that revolution would fulfill its promise to build a new democracy at the heart of the Arab world.


Egypt got the Islamist thing out of the way. I thought it would take them a generation to get sick of it. It turned out to be a year. The choices they make this time around will be at least minimally better than Morsi, though don't expect to see any Jeffersons or Madisons in Giza.


The defiance of Mr. Morsi and his Brotherhood allies raised the specter of the bloody years of the 1990s when fringe Islamist groups used violence in an effort to overthrow the military government.


Except that the Islamists have been running things. At this point they'll merely be running. However, the relatively moderate MB will now be replaced by frothing Salafists who don't care about any damned elections, determined as they are that rule by holy men is man's natural state.




I wonder if the army's next move is to round up the Salafists who conveniently identified themselves these last couple years, and shoot them...


In an announcement read on state television


... and if you can't believe state television who can you believe?


, Gen. Abdul-Fattah el-Sisi, the Egyptian defense minister, said the military had taken the extraordinary steps not to seize power for itself but to ensure that "confidence and stability are secured for the people."


Notice that the military in this case are acting remarkably like the Turkish military always has--and as the Syrian military would have, had it had the national interest at heart.



Under a "road map" for a post-Morsi government, the general said, the Constitution would be suspended, the head of the Constitutional Court would become acting president and plans would be expedited for new elections while an interim government is in charge.


The constitution was designed by the MB to keep the MB in power. The [army] hasn't actually wasted a couple years; they've learned something.


The general, who had issued a 48-hour ultimatum to Mr. Morsi on Monday to respond to what he called widespread anger over his administration's troubled one-year-old tenure, said the president's defiant response in a televised address on Tuesday had failed "to meet the demands of the masses of the people."


... most of whom were out in the streets demanding his head.


The general's announcement came after the armed forces had deployed tanks and troops in Cairo and other cities where pro-Morsi crowds were massing, restricted Mr. Morsi's movements and convened an emergency meeting of top civilian and religious leaders to devise the details of how the interim government and new elections would proceed.


Morsi knew the door was open for him and he didn't leave. He would have liked to be another Assad.


Ahram Online, the government's official English-language Web site, said the military had informed Mr. Morsi that he was no longer head of state. There was no word on Mr. Morsi's whereabouts.


In the cell next to Hosni?


But in a statement e-mailed by his office, Mr. Morsi rejected the military's intervention.


I reject all this lard hanging over my belt. It hasn't left yet.


"Dr. Mohamed Morsi, the president of the Arab Republic of Egypt, emphasizes that the measures taken by the General Command of the armed forces represent a complete military coup which is categorically rejected by all the free of the country who have struggled so that Egypt turns into a civil democratic society," his statement said.


Most of the free of the country are in the streets with torches and pitchforks.


"His Excellency the president, as the President of the Republic and the Chief Commander of the Armed Forces stresses that all citizens, civilians and in the military, leaders and soldiers, must commit to the constitution and the law and to not respond to this coup that sets Egypt back and to maintain peacefulness in their performance and to avoid being involved in the blood of the people of the homeland. Everybody must shoulder their responsibilities before God and then before the people and history. "


He's blowing wind. It means no more than did his last-minute demand for "dialogue."


The military had signaled early in the day that it intended to depose Mr. Morsi. By 6:30 p.m. military forces began moving around Cairo. Tanks and troops headed for the presidential palace -- although it was unclear whether Mr. Morsi was inside -- while other soldiers ringed the nearby square where tens of thousands of the president's supporters were rallying.
Posted by: Fred || 07/04/2013 17:00 || Comments || Link || E-Mail|| [10816 views] Top|| File under: Arab Spring
Africa Subsaharan
Military Claims 100 Attackers Killed in Central Nigeria
[An Nahar] A military commander claimed on Wednesday that soldiers had since last week killed more than 100 attackers responsible for a deadly raid in ethnically divided central Nigeria.

"So far we have killed more than 100 of the attackers before we succeeded in securing the areas," Major General Henry Ayoola, who commands a task force in the region, told

news hound

s.

The military has come under major pressure over last week's attack which killed at least 28 residents and the commander's information could not be independently verified.

Violence on June 27 saw

gunnies

raid three villages in the remote Langtang region of Plateau state. Homes were also burnt in two other villages.

Some local officials have put the

corpse count

from the attacks higher, saying as many as 70 people were killed.

The attacks appeared to have been reprisals linked to cattle theft, often the source of friction in the Middle Belt region dividing the mainly

Mohammedan

north and predominantly Christian south of Africa's most populous nation.

The military came under criticism over an alleged slow response to the attack and has since sought to defend itself.

"Before the

gunnies

retreated, we had killed over 20 of them," Ayoola said.

"My troops traced them in their direction and

bumped off

several of them days after the attack. So far we have killed more than 100 of the attackers before we succeeded in securing the areas."
Posted by: Fred || 07/04/2013 00:00 || Comments || Link || E-Mail|| [10793 views] Top|| File under: Boko Haram
India-Pakistan
Six FC men killed in Pak Taliban attack
[Pak Daily Times] A brazen attack by Talibs on a security checkpost on the periphery of Frontier Region Beautiful Downtown Peshawar


...capital of Khyber Pakhtunkhwa (formerly known as the North-West Frontier Province), administrative and economic hub for the Federally Administered Tribal Areas of Pakistan. Peshawar is situated near the eastern end of the Khyber Pass, convenient to the Pak-Afghan border. Peshawar has evolved into one of Pakistan's most ethnically and linguistically diverse cities, which means lots of gunfire.


left six personnel of the paramilitary Frontier Constabulary (FC) dead and seven others injured, officials said on Wednesday.

Two soldiers were confirmed kidnapped by the

krazed killer

s, according to police officials, who added that the attack on the post started late Tuesday night and lasted for hours. It comes after June 30 attack on a Frontier Corps convoy near Badhaber on Peshawar-Kohat road that killed 20 people and injured over 40 others.

Speaking to a private media organization from some holy man's guesthouse an undisclosed location via telephone, Tehrik-e-Taliban Pakistain (TTP)

front man

Ehsanullah Ehsan

grabbed credit

for the attack. "The checkpost was attacked at 11:00pm on Tuesday and heavy exchange of gunfire between the security forces' personnel and the

bully boyz

continued until early hours of Wednesday morning," the official sources said. A few months ago the

gunnies

had kidnapped 22 FC men and killed them after tying up their hands and feet.
Posted by: Fred || 07/04/2013 00:00 || Comments || Link || E-Mail|| [10793 views] Top|| File under: TTP
Blast outside MPA's house injures 4 children
[Pak Daily Times] A roadside blast

maimed

four children outside the residence of a PPP

politician

in Jacobabad on Wednesday. According to media reports, the bomb was planted on an under-construction road outside the house of MPA Sohrab Sarki. As a result of the

kaboom

, four children

were maimed

. They were shifted to the Civil Hospital. Police surrounded the area and launched a search operation.
Posted by: Fred || 07/04/2013 00:00 || Comments || Link || E-Mail|| [10794 views] Top|| File under: TTP
Man kidnapped in Turbat
[Pak Daily Times] QUETTA: Unidentified armed men abducted a man in Turbat district, police sources said on Wednesday. Muhammad Hassan was on his way home when armed kidnappers took him away to an undisclosed location on gunpoint, police said.
Posted by: Fred || 07/04/2013 00:00 || Comments || Link || E-Mail|| [10793 views] Top|| File under:
Hazara blast toll rises to 31
[Pak Daily Times] QUETTA: Death toll of the Hazara Town suicide blast has risen to 31 after another injured woman succumbed to her injuries at a hospital. Official sources confirmed on Wednesday that the doctors made hectic efforts to save her life, but she could not survive. The victim, identified as Shazia Bibi, was among the 58 injured who were brought to the hospital after they sustained serious injuries in the June 30incident.
Posted by: Fred || 07/04/2013 00:00 || Comments || Link || E-Mail|| [10793 views] Top|| File under: Lashkar e-Jhangvi
Anti-polio worker shot dead
[Pak Daily Times] SWABI: Unidentified armed motorcyclists gunned down a lady health worker on Wednesday. According to reports, the woman was administrating anti-polio drops to children during duty when the armed men opened firing on the anti-polio team.
Posted by: Fred || 07/04/2013 00:00 || Comments || Link || E-Mail|| [10793 views] Top|| File under: TTP
Three gunned down in Balochistan
[Pak Daily Times] QUETTA: At least three people were killed in different incidents across the province, while the Frontier Corps seized a huge cache of weapons and placed in durance vile
Book 'im, Mahmoud!
two men from the Kuchlak area on Wednesday.

According to details, a man was

bumped off

in Sibi district of Balochistan



...the Pak province bordering Kandahar and Uruzgun provinces in Afghanistan and Sistan Baluchistan in Iran. Its native Baloch propulation is being displaced by Pashtuns and Punjabis and they aren't happy about it...


The victim, identified as Rehmatullah, was

bumped off

by unidentified

gunnies

on Nishtar Road.

The assailants escaped after the attack. Police reached the site soon after the incident and shifted the body to the District Headquarters Hospital. The body was handed over to the heirs after medico-legal formalities.

Separately, a girl was

bumped off

in Kuchlak. Police said that a boy

bumped off

Shafia Bib and fled. Police took the body into its custody and began a search for the absconder.

Meanwhile,


...back at the barn, Bossy was furiously chewing her cud and thinking...


police recovered a body from the Satellite Town of Quetta.

According to details, the police on a tip-off recovered the body of a man whose identity could not be ascertained. The dead body was shifted to a hospital.

Separately, the Frontier Corps seized a huge cache of weapons and arrested two men from the Kuchlak area of Balochistan on Wednesday.
Posted by: Fred || 07/04/2013 00:00 || Comments || Link || E-Mail|| [10796 views] Top|| File under:
Southeast Asia
Abu Sayyaf member killed by his own IED
A man who was killed by the explosive device he was carrying on his motorcycle in Basilan on Tuesday afternoon was an alleged member of the Abu Sayyaf group.

The victim was identified as Rey "Gob" Sapili, who was killed when the IED he hid in a pouch bag strapped in his waist "prematurely exploded" while he was on his way to Isabela City. Senior Superintendent Mario Dapilloza, Basilan police provincial director, "Maybe he didn't anticipate that military and police authorities have set up a check-point on the way to Isabela."
Posted by: ryuge || 07/04/2013 00:00 || Comments || Link || E-Mail|| [10793 views] Top|| File under: Abu Sayyaf
Bomb blast injures Thai policeman
A policeman was slightly injured by a bomb blast in front of a television repair shop in Yala province early Wednesday morning. A bomb disposal team was sent to the shop after the owner reported finding an object suspected to be a bomb. As police were about to cordon off the area the bomb exploded.
Posted by: ryuge || 07/04/2013 00:00 || Comments || Link || E-Mail|| [10793 views] Top|| File under: Thai Insurgency
Who's in the News
28
[untagged]
16
Arab Spring
3
TTP
2
Govt of Iran
2
Hezbollah
2
Hamas
2
Salafists
1
Govt of Syria
1
Boko Haram
1
Govt of Pakistan
1
Abu Sayyaf
1
Lashkar e-Jhangvi
1
Commies
1
Muslim Brotherhood
1
Thai Insurgency
1
PLO
Bookmark
E-Mail Me
The Classics
The O Club
Rantburg Store
The Bloids
The Never-ending Story
Thugburg
Gulf War I
The Way We Were
Bio
Merry-Go-Blog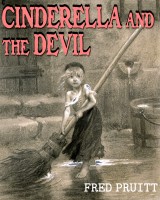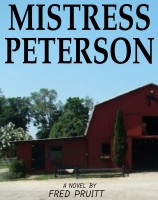 On Sale now!


A multi-volume chronology and reference guide set detailing three years of the Mexican Drug War between 2010 and 2012.

Rantburg.com and borderlandbeat.com correspondent and author Chris Covert presents his first non-fiction work detailing the drug and gang related violence in Mexico.

Chris gives us Mexican press dispatches of drug and gang war violence over three years, presented in a multi volume set intended to chronicle the death, violence and mayhem which has dominated Mexico for six years.
Click here for more information


Meet the Mods
In no particular order...


Steve White
Seafarious
tu3031
badanov
sherry
ryuge
GolfBravoUSMC
Bright Pebbles
trailing wife
Gloria
Fred
Besoeker
Glenmore
Frank G
3dc
Skidmark



Better than the average link...



Rantburg was assembled from recycled algorithms in the United States of America. No trees were destroyed in the production of this weblog. We did hurt some, though. Sorry.
3.235.180.193

Help keep the Burg running! Paypal: