-Lurid Crime Tales-
Chicago: Pre-holiday WIA/KIA report
Three men were killed and seven men wounded in separate attacks this evening and afternoon on the city's South and West Sides.

Most recently in the West Woodlawn neighborhood, three men were shot about 7:25 p.m. in the 6600 block of South Champlain Avenue, according to police News Affairs Officer Daniel O'Brien, who was citing preliminary information.

They "self-transported" and showed up at Saint Bernard Hospital and Health Care Center, where a 26-year-old man who was shot in the head was dead on the scene, an 18-year-old was shot in the shoulder and critically hurt, and the third, a 19-year-old who was shot in the shoulder, was in "stable" condition, said O'Brien.


Will "Self-Transported" will be covered under Obamacare ?




Yes, it's a separate tax...


The Cook County medical examiner's office confirmed the death of the 26-year-old man who was shot on Champlain Avenue and was pronounced dead at 7:38 p.m. at Saint Bernard.

Earlier in the South Shore neighborhood, a 24-year-old man was shot in the back and critically wounded about 6:50 p.m. in the 2400 block of East 79th Street, according to O'Brien.


Very strange, they all seem to be about the same age.


Police said someone fired at him after getting out of a green car. The man shot then ran around the corner into the 7900 block of South Phillips Avenue and collapsed, police said. He was pronounced dead at Northwestern Memorial Hospital at 7:26 p.m., according to the medical examiner's office. No arrests have been made, said O'Brien, who said the victim was initially described as being in critical condition.


Yes, a near death condition is oftentimes described as critical.
Posted by: Besoeker || 07/04/2013 07:21 || Comments || Link || E-Mail|| [6459 views] Top|| File under:
Former Tiffany Exec Charged in Jewelry Theft
[An Nahar] A former executive of iconic New York jewelry store Tiffany was placed in durance vile
Please don't kill me!
on Tuesday for stealing more than $1 million worth of valuables which she later resold, federal prosecutors said.

Ingrid Lederhaas-Okun, Tiffany's former vice-president of product development, swiped 165 items of jewelry between November 2012 and February 2013, when she left the firm.

In her role as vice-president of product development, Lederhaas-Okun had the authority to take items of Tiffany jewelry off-site to show to potential manufacturers to determine how much they would cost to produce.

The 46-year-old later sold the haul -- which included gold and diamond encrusted bracelets, platinum and gold earrings and gold rings -- to another jeweler for $1.3 million, claiming the property as her own.

Lederhaas-Okun's alleged crimes were unearthed in February after she was fired from the company and officials realized a vast inventory of items was missing.

Lederhaas-Okun denied any wrongdoing after her arrest, claiming the items in question were variously lost, or still in her former office.

However she was implicated by emails which contradicted her version of events and others which indicated she had sold the jewelry, a New York police report revealed on Tuesday.
Posted by: Fred || 07/04/2013 00:00 || Comments || Link || E-Mail|| [6458 views] Top|| File under:
Bulgarian Ex-Spy Chief Charged with Embezzling Millions
[An Nahar] Bulgaria's former spy chief Kircho Kirov has been charged with embezzling millions from the National Intelligence Service's budget between 2007 to 2011, Sofia military prosecutors said Wednesday.

Kirov -- who headed the service from February 2003 to January 2012 -- allegedly issued 1,100 documents for expenses he did not make and pocketed the money, estimated at 4.7 million leva (2.4 million euros, $3.1 million).

Charged with embezzlement and document fraud, he now risks between 10 and 20 years in jail and confiscation of property if found guilty.

The prosecution said the case was "particularly grave given the high office of the perpetrator".

Presa daily newspaper reported Wednesday that Kirov had opened a non-existant investigation under the code name D-05 and paid imaginary agents for working on it. The money -- about 900,000 leva per year -- has not been recovered.
Posted by: Fred || 07/04/2013 00:00 || Comments || Link || E-Mail|| [6458 views] Top|| File under:
-Land of the Free
College student sues NYPD after cops frisked her and looked in her underwear'
[DAILYMAIL.CO.UK] A college student is suing the NYPD claiming that police officers unnecessarily stopped on the street and searched her, including looking inside her underwear.

Samantha Rosenbaum, 22, from Essex County, NJ, claims that she was stopped for no apparent reason last year as she stopped to stroke a cat in Williamsburg. She made the allegations in a Brooklyn federal court lawsuit filed this week concerning the July 17 incident.

Ms Rosenbaum was on her way back from a post office errand during an internship she stooped down and looked a cat, reported the New York Post.

The suit claims that is when a man inside a gold sedan shouted at her to stop.

The Bard College graduate ignored the man, until he and another woman jumped out the car, demanding to know why she had not stopped and whether she had drugs, the suit alleges. She told the newspaper that only after a few minutes the people told her they were police.

'My face and stomach were on the hood.'

She said that she offered to show them the cat, but the suit alleges the female cop the opened Ms Rosenbaum's clothing and peering inside her bra and her under pants.

Ms Rosenbaum said she spent the whole ordeal sobbing - the suit says she was told multiple times she could be taken to the police station and written up for a felony. She said she was let go after they told her they did not want her to a have a 'bad impression of cops.'
Posted by: Fred || 07/04/2013 13:05 || Comments || Link || E-Mail|| [6464 views] Top|| File under:
Africa North
Egypt army topples president, announces political transition

The Jordan Times has this to say about Egypt's armed forces overthrew of Islamist President Mohamed Morsi.

Flanked by political and religious leaders and top generals, General Abdel Fattah Al Sisi announced the suspension of the Islamist-tinged constitution and a roadmap for a return to democratic rule under a revised rule book.

The president of the supreme constitutional court will act as interim head of state, assisted by an interim council and a technocratic government until new presidential and parliamentary elections are held.

"Those in the meeting have agreed on a roadmap for the future that includes initial steps to achieve the building of a strong Egyptian society that is cohesive and does not exclude anyone and ends the state of tension and division," Sisi said in a solemn address broadcast live on state television.

After he spoke, hundreds of thousands of anti-Morsi protesters in central Cairo's Tahrir Square erupted into wild cheering, setting off fireworks and waving flags. Cars drove around the capital honking their horns in celebration.


Give it to Morsi, he managed to unite the country. :-)


The massive anti-Morsi protests showed that the Brotherhood had not only alienated liberals and secularists by seeking to entrench Islamic rule, notably in a new constitution, but had also angered millions of Egyptians with economic mismanagement.

The country's two main religious leaders, the head of Al Azhar Islamic institute and the Coptic Pope, both expressed their support for the army's roadmap in speeches after Sisi, as did the main liberal opposition leader, Nobel peace laureate Mohammad Al Baradei.
Posted by: Cholugum Thrart9772 || 07/04/2013 08:42 || Comments || Link || E-Mail|| [6457 views] Top|| File under:
Egypt's Princess Fawzia dies at 92
Princess Fawzia, a member of Egypt's last royal family and the first wife of Iran's later-deposed monarch, has died, Iranian opposition groups said. She was 92.

Fawzia died Tuesday in Egypt's Mediterranean port city of Alexandria, the Paris-based opposition groups said, but no cause of death was immediately known. She was the daughter of Egyptian King Fuad I, who ruled until 1936. Her brother and nephew later rose to the throne before the monarchy was toppled in 1953.

In 1939, Fawzia married Iran's then-crown prince, Mohammad Reza Pahlavi, who was overthrown in the 1979 Islamic Revolution. They divorced in 1945 after having one daughter.

Fawzia remarried in 1949 to an Egyptian army officer.

Burial was planned for Wednesday in Cairo.


Egypt could do a lot worse than to bring back the royal family. Set up a constitutional monarchy, limit the powers of the king to that of head of state, and set up a strong constitutional order with a prime minister. The royal would be the visible symbol of Egypt and the guaranteer of the constitution and of the republic. Make it halfway between that of Morocco's system and that of Thailand, with a touch of Britain thrown in.
Posted by: Steve White || 07/04/2013 00:00 || Comments || Link || E-Mail|| [6458 views] Top|| File under:
Arabia
Saudi King Congratulates New Egypt Leader
[An Nahar]
King of the Arabians, Sheikh of the Burning Sands Abdullah


... Fifth out of 37 sons of King Abdulaziz to ascend to the throne. He is, after his half-brothers Bandar and Musa'id, the third eldest of the living sons of Abdul Aziz ibn Saud. Abdullah's mother is from the Rashid clan, longtime rivals of the Saud. He has 6 sons and 15 daughters and about $20 billion. His youngest son is just seven years old...


on Wednesday sent a message of congratulations to Egypt's new caretaker president, saying his appointment comes at a "critical" time in the nation's history, the official Saudi news agency SPA reported.

"On behalf of the people of Soddy Arabia


...a kingdom taking up the bulk of the Arabian peninsula. Its primary economic activity involves exporting oil and soaking Islamic rubes on the annual hajj pilgrimage. The country supports a large number of princes in whatcha might call princely splendor. When the oil runs out the rest of the world is going to kick sand in the Soddy national face...


I congratulate you for taking over the leadership of Egypt at this critical time in its history," Abdullah said in the first message of congratulations by an Arab leader to Adly Mansour.

"We call on God to help you bear the responsibility to achieve the hopes of our brotherly people in Egypt," the head of the Sunni-ruled oil powerhouse said in the message.

He also paid tribute to the Egyptian armed forces and its leader Abdel Fattah al-Sisi for using "wisdom" in helping to resolve the crisis and avoiding "unforeseen consequences."
Posted by: Fred || 07/04/2013 00:00 || Comments || Link || E-Mail|| [6457 views] Top|| File under: Arab Spring
Belgium's King Albert II Abdicates
[An Nahar] Belgium's King Albert II announced his abdication Wednesday in favor of his son, saying that after two decades at the helm of the tiny country he felt too old and frail to continue.

"I intend to abdicate on July 21," Belgium's national day, the sovereign said in a broadcast to the nation from the royal palace.

"After 29 years of reigning, I believe the time has come to pass the torch to the next generation."

"Prince Philippe is well prepared. He and Princess Mathilde have my entire confidence," Albert said in the short speech, read first in French then in

Phlegmish

, Belgium's two main languages.
Posted by: Fred || 07/04/2013 00:00 || Comments || Link || E-Mail|| [6457 views] Top|| File under:
The Grand Turk
Turkey court annuls park development that caused protests
[Al Ahram] A court in Turkey Wednesday annulled a government decision to redevelop Gezi Park in Istanbul that sparked protests which snowballed into deadly nationwide unrest, media reported. The administrative court justified its ruling, made last month but only revealed by Turkish media on Wednesday, by saying that the "local population" had not been sufficiently consulted about the redevelopment project.
Posted by: Fred || 07/04/2013 00:00 || Comments || Link || E-Mail|| [6458 views] Top|| File under:
India-Pakistan
Unpaid teachers protest outside Sindh Assembly
They don't have direct deposit in Pakistain.
[Pak Daily Times] KARACHI: A teacher, deprived of 11-month salary tried to commit self-immolation during a protest, organised by New Appointment Teachers Action Committee, outside Sindh Assembly, here on Wednesday. However,


corruption finds a dozen alibis for its evil deeds...


he was saved by his colleagues. The committee's office-bearer, Ayaz Hussain, told that Chairman of the committee, Abu Bakr Abro, tried to commit self-immolation. He received some burn injuries and was shifted to Civil Hospital Bloody Karachi


...formerly the capital of Pakistain, now merely its most important port and financial center. It is among the largest cities in the world, with a population of 18 million, most of whom hate each other and many of whom are armed and dangerous...


for treatment. Earlier, the protesters carried out a rally from Karachi Press Club and staged a protest demo at Arts Council roundabout outside SA building. The protesters said instead of releasing their salaries, the Chief Minister Sindh Qaim Ali Shah, Education Minister Nisar Khuhro and Secretary Education Fazlullah Pechuho had termed their appointments as fake. "We followed the process of appointment and successfully passed interview and written tests, so how our appointments can be termed fake," they argued. They demanded of the chief minister to take action against corrupt officials responsible for their miseries and immediately release the unpaid wages of past 11 months.
Posted by: Fred || 07/04/2013 00:00 || Comments || Link || E-Mail|| [6457 views] Top|| File under:
Israel-Palestine-Jordan
Report: Argentina Sold Uranium Powder To Israel In '64
[Ynet] Foreign Policy magazine reveals how in 1964 Israel bought 80-100 tons of yellowcake -- necessary for atomic bomb -- but kept deal secret from US

A comprehensive article released by the Foreign Policy magazine alleged that Israel struck a deal with Argentina in the 1960s to purchase between 80 to 100 tons of yellowcake -- uranium powder -- necessary for the production of a nuclear bomb.

The American magazine noted that this latest discovery solves the enigma of how Israel acquired the material to turn its burgeoning nuclear program military-grade.

The article, which cited 42 documents recently de-classified by the United States, recounted the beginning of Israel's hazy nuclear project, starting with the French aid in building the Dimona reactor, formally known as the Negev Nuclear Research Center.

But though

La Belle France

initially agreed to supply Israel with nuclear fuel, a new cabinet headed by Charles de-Gaulle marked a change in French foreign affairs and Israeli ties, and by 1963, with the nuclear reactor nearly finished,

La Belle France

imposed severe restrictions on uranium supply to Dimona.

According to Foreign Relations, Israel attempted to produce its own uranium from phosphates, but the high costs involved convinced Israeli officials a foreign source must be sought.

And indeed, the article described, in 1964 the Canadian intelligence agency found out that the Argentinean government was preparing an Israel-bound shipment of between 80 to 100 tons of yellowcake, a uranium concentrate powder and an intermediate step in the processing of uranium ores.

Canada shared the data with

Britannia

, which passed it on to the CIA. Skeptical at first, the Americans pursued the lead and inquiries made by the Buenos Aires American embassy personnel found local sources who confirmed the account.

According to the article, the United States confronted Argentina with the data, and the latter admitted a deal has been struck with Israel to supply it with the uranium powder the previous year.
Posted by: trailing wife || 07/04/2013 00:00 || Comments || Link || E-Mail|| [6457 views] Top|| File under:
Syria-Lebanon-Iran
Army Arrests Man Wanted on 37 Charges in Baalbeck
[An Nahar] The army on Wednesday tossed in the calaboose
Drop the rosco, Muggsy, or you're one with the ages!
a man with 37 arrest warrants after raiding his residence in Baalbeck's al-Sharawina neighborhood.

"Ali Youssef Jaafar was nabbed
Book 'im, Mahmoud!
on 37 charges that include shooting activities, robbery, kidnapping operations and drug dealing," the Army Command's Orientation Directorate said in a communique.

"The patrol found a great number of weapons, ammunition and military equipments in the arrested man's house and car."

The army also pointed out that it found fake car number plates, communication devices and tools used in kidnapping operations in Jaafar's possession.

The military institution's communique added: "Investigation has started with the arrested man by the competent court."
Posted by: Fred || 07/04/2013 00:00 || Comments || Link || E-Mail|| [6462 views] Top|| File under:
Who's in the News
28
[untagged]
16
Arab Spring
3
TTP
2
Hezbollah
2
Salafists
2
Govt of Iran
2
Hamas
1
Lashkar e-Jhangvi
1
Muslim Brotherhood
1
PLO
1
Thai Insurgency
1
Boko Haram
1
Abu Sayyaf
1
Commies
1
Govt of Pakistan
1
Govt of Syria
Bookmark
E-Mail Me
The Classics
The O Club
Rantburg Store
The Bloids
The Never-ending Story
Thugburg
Gulf War I
The Way We Were
Bio
Merry-Go-Blog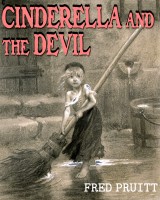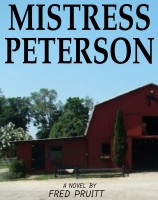 On Sale now!


A multi-volume chronology and reference guide set detailing three years of the Mexican Drug War between 2010 and 2012.

Rantburg.com and borderlandbeat.com correspondent and author Chris Covert presents his first non-fiction work detailing the drug and gang related violence in Mexico.

Chris gives us Mexican press dispatches of drug and gang war violence over three years, presented in a multi volume set intended to chronicle the death, violence and mayhem which has dominated Mexico for six years.
Click here for more information


Meet the Mods
In no particular order...


Steve White
Seafarious
Pappy
lotp
Scooter McGruder
john frum
tu3031
badanov
sherry
ryuge
GolfBravoUSMC
Bright Pebbles
trailing wife
Gloria
Fred
Besoeker
Glenmore
Frank G
3dc
Skidmark
Alaska Paul



Better than the average link...



Rantburg was assembled from recycled algorithms in the United States of America. No trees were destroyed in the production of this weblog. We did hurt some, though. Sorry.
3.227.235.183

Help keep the Burg running! Paypal: