Afghanistan
'Pakistan not part of Doha talks'
[Pak Daily Times] Foreign Office

front man

Aizaz Ahmed Chaudhry on Thursday said there was no direct contact between Pakistain and the Taliban regarding the Doha talks.

During the weekly briefing in Islamabad, he said that Pakistain was happy to know that a dialogue was taking place between the Afghanistan government and the Taliban. "Pakistain is not part of the Doha talks." He said that during a visit to Islamabad, US Special Envoy to Afghanistan and Pakistain James Dobbins updated Prime Minister
Nawaz Sharif


... served two non-consecutive terms as prime minister, heads the Pakistain Moslem League (Nawaz). Noted for his spectacular corruption, the 1998 Pak nuclear test, border war with India, and for being tossed by General Musharraf...


on the recent developments of Doha dialogue between Afghanistan and the Taliban. Regarding Nawaz Sharif and President Karzai's telephonic conversation, the FO

front man

said both the leaders had discussed the Afghan

grinding of the peace processor

. He said that Pakistain had always maintained its stance to facilitate all steps necessary for the Afghan reconciliation process, and in the future, "we will continue [to play] our role of a

controller

".

To a question, he said that Nawaz Sharif believes in talks with Tehrik-e-Taliban Pakistain and was ready to engage them in a dialogue to resolve internal security threats. "Pakistain is prepared to talk to any group, including the outlawed Tehrik-e-Taliban Pakistain, for establishing peace in the country," he said. Regarding the 'Saudisation policy', the

front man

said that Pakistain had taken many steps to regularise Pak citizens' stay in Soddy Arabia


...a kingdom taking up the bulk of the Arabian peninsula. Its primary economic activity involves exporting oil and soaking Islamic rubes on the annual hajj pilgrimage. The country supports a large number of princes in whatcha might call princely splendor. When the oil runs out the rest of the world is going to kick sand in the Soddy national face...


, including correction of their documents. He said that Pakistain had also sought an extension in the deadline set by the Saudi authorities in this regard.
Posted by: Fred || 06/28/2013 00:00 || Comments || Link || E-Mail|| [327 views] Top|| File under: Govt of Pakistan
Africa North
Anti-Morsi protests: Clashes in Alexandria kills two, injures 70
A man was killed by gunfire and a US citizen died from a stab wound to the chest on Friday in the Egyptian city of Alexandria during clashes between supporters and opponents of President Mohamed Morsi, Egyptian security and medical officials said.
Posted by: g(r)omgoru || 06/28/2013 17:00 || Comments || Link || E-Mail|| [405 views] Top|| File under:
Ansar al-Sharia appears in Mauritania
[MAGHAREBIA] Ansar al-Sharia


...an Islamist militia which claims it is not part of al-Qaeda, even though it works about the same and for the same ends...


is showing up on the streets of Nouakchott.

Much like its eponymous peer in Tunisia, the Mauritanian group is calling for the application of Islamic law.

This political arm of al-Qaeda in Islamic Maghreb (AQIM) was only able to gain a foothold in Arab Spring countries Tunisia and Libya after their revolutions, L'Authentique daily noted, so its appearance in Mauritania comes as a surprise.

The Mauritanian Ansar al-Sharia "was established at the Dar Naim central prison, where most of its members are placed in durance vile
Please don't kill me!
for belonging to radical Islamic groups", the paper said.

On Sunday (June 23rd), terror-linked salafist Khadim Ould Semane invited "all Mauritanians" to support the "Sharia application group", ANI quoted his placed in durance vile
Please don't kill me!
brother as saying.

Another salafist inmate, Ahmed Salem Ould al-Hasan, founded the group "to combat secularists, make God's Sharia rule, and reinstate the scholars of the nation", according to ANI.

"I'm launching this campaign to demand the application of God's Sharia because I believe in Salafist ideology that contradicts with secularism and democracy," al-Hasan told the news agency from prison.

It is not just placed in durance vile
Please don't kill me!
salafists who are drawn to the Islamist movement. Imams from

myrmidon

mosques and a few politicians have joined the group in demanding the application of Sharia in Mauritania.

The latest Ansar al-Sharia event was held last Friday in Nouakchott.

"We don't notice that people are alarmed about the demand to apply Sharia at a time when same-sex people demand to be licensed to engage in their activities," Imam Manou Ould Mohamed of al-Shorofa mosque said in his Friday sermon.

"We don't desire to have any posts or responsibilities, but we're just demanding that our government apply God's Sharia on us," Cridem quoted Ould Mohamed as telling worshippers. "We're ready to sacrifice our own money, bodies and minds to realise that."

Ahmedu Ould Lemrabott Ould Habib al-Rahman, Mauritania's mufti and imam of the Grand Mosque, reacted strongly to Ansar al-Sharia's request.

"I say to those who are demanding the application of Sharia that they must distance themselves from political movements and purposes, politicians, manoeuvres, demonstrations and calculations," he said.

"I've told them that the promotion of virtue and prevention of vice must remain distant from politics," he said in his sermon last Friday.

The emergence of Ansar al-Sharia is raising fears that the experience of Tunisia and Libya could be repeated in Mauritania.

"Tunisia's salafists have influenced their peers in Mauritania, as the Mauritanian salafists found the courage to take to streets as well under the pretext that they aren't less than their peers in Tunisia," sociology researcher Ya'cub Ould al-Mostafa told Magharebia.

Ansar al-Sharia in Mauritania is exploiting citizens who do not dare criticise those who speak in the name of religion for fear of being accused of kufr, he said.

"Therefore, I think that the security authorities are avoiding

festivities

with them for fear of raising sensitivities," Ould al-Mostafa said.

In turn, youth expert Omar Ould Ahmed said: "With their extremism and fatwa, those people have killed the spirit of innovation and volunteerism, and they now prohibit music, theatre and cinema."

"I think that the suitable reaction to Ansar al-Sharia is to organise counter campaigns among youth. We must express our rejection of the Tunisian and Libyan experiences," he said.
Posted by: Fred || 06/28/2013 00:00 || Comments || Link || E-Mail|| [331 views] Top|| File under: Ansar al-Sharia
200 to Be Evicted in Tunisia Refugee Camp Closure
[An Nahar] Some 200 people in a camp in southeast Tunisia for those who fled the Libya conflict in 2011 will be evicted Sunday when the U.N. refugee agency closes it, an NGO said Thursday.

"They are pushing the refugees out of the camp, they are closing it. We condemn the lack of humanitarian aid, the lack of security, the lack of resettlement," Nicanor Haon, with the Boats 4 People NGO, told a news conference.


If only they'd been Palestinians, or the Tunisians had been Jewish, they would've been set for generations. A pity, that.

Around 700 people, most of them sub-Saharan Africans, are still living in the camp near the Libyan border; 250 are waiting to be resettled in the United States and the same number have been offered accommodation in Tunisian cities, according to the UNHCR.

But the remaining 200 have had their asylum requests rejected and will no longer be the responsibility of the UNHCR when it closes the camp on June 30.

Haon said they risked expulsion, arrest or worse, adding that Tunisia did not have specific laws governing refugees, and that even those under the protection of the UNHCR who are to be resettled within Tunisia have no guarantees for their future.

"It would be very easy to finish this work, we're only talking about a few hundred people. It's one of the smallest refugee camps in the world," he said, adding that all the camp's residents should be granted refugee status.

Dalia Al Achi, a UNHCR representative, said proposals for work and housing had been made to those still in the camp, but that the agency could no longer support those who did not have refugee status.

"They were turned down in the first instance and again on appeal. (Nevertheless) we allowed them to stay since the end of 2012," she said.

Tunisia opened its borders to a flood of people -- more than 300,000 -- fleeing the conflict in Libya that led to the overthrow and death in October 2011 of Muammar Qadaffy


... who had more funny outfits than Louis XIV...
Posted by: Fred || 06/28/2013 00:00 || Comments || Link || E-Mail|| [317 views] Top|| File under: Arab Spring
Mali coup leader apologises for 'mistakes'
[Pak Daily Times] The Malian army captain who led a coup last year that plunged the West African nation into crisis and allowed al Qaeda-linked fighters to seize half the country has apologised to the nation for his actions.

Addressing a ceremony meant to reconcile army factions, Captain Amadou Aya Sanogo said events that led to former colonial power

La Belle France

dispatching thousands of troops to halt the

bad turban

advance were "an accident".

Once portrayed as a model democracy, Mali imploded last year when the president was ousted and a mixture of Tuareg separatists and rebels occupied its desert north.

Though a French-led offensive launched in January broke the

bad turban

s' grip on northern Mali, the wider region now faces a threat that has been scattered across the Sahel.

"Above being soldiers, we are humans and we make mistakes without meaning to," Sanogo said late on Wednesday in comments addressed to interim President Dioncounda Traore, dozens of members of the government, religious leaders and the heads of the Mali's most important families.

"We dare to hope that our apologies will be accepted," the US-trained officer said.

Separatist rebels launched attacks on Mali's army in early 2012. But shortly after Sanogo's coup, the rebels seized Mali's three northern regions in as many days as the thin line of resistance crumbled alongside the chain of command.

Sanogo, who drew support from Malians who said years of elections had failed to deliver concrete progress to the poor nation, handed over power soon after the March 22 coup.

But soldiers kept on meddling in politics and fighting among themselves, stalling national and regional efforts to retake the north.
Posted by: Fred || 06/28/2013 00:00 || Comments || Link || E-Mail|| [316 views] Top|| File under:
Home Front: Politix
General Cartwright Suspected of Stuxnet Leak
Ay-Pee


Retired Marine Gen. James Cartwright is under investigation for leaking classified information about the Stuxnet cyberattack on Iran's nuclear facilities, according to NBC News and The WaPo.

Posted by: Bobby || 06/28/2013 06:02 || Comments || Link || E-Mail|| [426 views] Top|| File under:
Home Front: WoT
Sheikh Who OK'd Killing Americans in Iraq Gets White House Reception - PJM
Secret Mooslim Outreach event. Please use rear entrance.


Bin Bayyah's website claims that he met June 13 with senior Obama administration officials at the White House.

Nonetheless, it was the Obama administration which sought the meeting with Bin Bayyah, his website's account said.

"We asked for this meeting to learn from you and we need to be looking for new mechanisms to communicate with you and the Association of Muslim Scholars (another name used for the IUMS)," Gayle Smith, senior director of the National Security Council, reportedly said.

Bin Bayyah's June 13 account placed other senior officials in the meeting, including: Rashad Hussain, the U.S. special envoy to the Organization of Islamic Cooperation (OIC), National Security Adviser Tom Donilon and White House spokeswoman Jennifer Palmieri. But the account was later changed to delete the reference to Donilon's presence at the meeting.


Ah yes, the odious Tom Donilon with John Brennan perhaps hiding in a broom closet ?


Smith also thanked Bin Bayyah for "his efforts to bring more understanding amongst humanity" during the meeting, the Bin Bayyah account said.

The White House did not respond to repeated requests for comments between June 14 and Tuesday.


Unanswered "repeated requests" essentially confirm the event.
Posted by: Besoeker || 06/28/2013 09:21 || Comments || Link || E-Mail|| [351 views] Top|| File under:
India-Pakistan
Sherpao asks political forces to work together against militancy
[Pak Daily Times] Qaumi Watan Party (QWP) chairman Aftab Ahmad Khan Sherpao on Thursday said that all the political forces should join hands to find a viable solution to the issue of militancy.

He was addressing a public gathering in Dera Ismail Khan


... the Pearl of Pashtunistan ...


district where former member of the provincial assembly Ghulam Qadir Bhittani


...a Pashtun tribe centered on Jandola, in Tank district. They are the hereditary enemies of the Mehsuds, unless there are furriners or infidels around, in which case they share ammunition and targeting data...


announced joining the QWP along with scores of his supporters.

Aftab Sherpao asked the government to pay heed to the issues confronting the masses. Load shedding, lawlessness and price-hike had made life miserable for the general public, he said.
Posted by: Fred || 06/28/2013 00:00 || Comments || Link || E-Mail|| [313 views] Top|| File under: Govt of Pakistan
House divided on Musharraf's trial
[Pak Daily Times] Lawmakers in the National Assembly are divided over the high treason trial of former military dictator Pervez Musharraf, as the opposition parties PPPP and MQM want the trial to start from the events of October 12, 1999 when he staged a military coup to topple the democratically elected government of Nawaz Sharif. The two parties have even suggested going as far back as the era of first military dictator, Ayub Khan.

The announcement by Interior Minister Chaudhry Nisar Ali Khan about the constitution of a four-member FIA team for investigation against Musharraf stirred up a heated debate in the House. The MQM lawmakers created a pandemonium when the Speaker switched off the mike of their parliamentary leader, Dr Farooq Sattar, to cut short his speech on the issue.

The government side contended that the move has been prompted by the order of the Supreme Court and it would not defame the institution of army. It said Pervez Musharraf should not be considered representative of the whole institution. PPPP President Makhdoom Amin Fahim who initiated the debate on Article 6 of the constitution supported the government's decision to try Musharraf for his November 3, 2007 imposition of emergency in the country. However, he urged that the trial should start from October 12, 1999 when an elected government was overthrown by him.

"We will not accept this double standard of the government. Is the sin of October 12, 1999 been forgiven?" Fahim questioned. He said that the government's decision to try the dictator for only the November 3, 2007 emergency showed that it wanted to save some individuals. He urged the government to move prudently on the matter, saying it is going to be a historic event as a military dictator will be tried under Article 6 of the constitution for the first time since 1947.

Nisar Ali Khan said that it would be unjust that the army is maligned for the actions of Musharraf and said that the government does not want that to happen. He rejected the claim of Amin Fahim that the government had double standard. Meanwhile, MQM's Dr Farooq Sattar said that he has castigated the government for taking shelter of the Supreme Court on this issue and noted that it is the prerogative of the government, not the court, to initiate the case against Musharraf.

Farooq said that all those who validated the October 12, 1999 actions are also not exempted from this unconstitutional action and pointed out that this article is wrongly being implemented. Shaikh Rashid Ahmed of the Awami Muslim League (AML) called for the trial of all the dictators under Article 6 and all those who abrogated the constitution since 1956. He said that the incident of October 12, 1999 had resulted into the dissolution of the National Assembly and noted that an elected prime minister was arrested.
Posted by: Fred || 06/28/2013 00:00 || Comments || Link || E-Mail|| [351 views] Top|| File under: Govt of Pakistan
Iraq
U.N. Eases Saddam-Era Sanctions against Iraq
[An Nahar] The U.N. Security Council on Thursday eased sanctions against Iraq imposed after Saddam Hussein's 1990 invasion of Kuwait amid a significant thaw between the neighbors.

The council lifted the threat of action linked to the search for Kuwaitis and property missing since the invasion ordered by the former dictator.

Iraq's Foreign Minister Hoshyar Zebari called the unanimous council vote a "landmark" in Iraq's efforts to restore its international image.

An international coalition ended the occupation of Kuwait in 1991 and a U.S.-led invasion toppled Saddam in 2003. Iraq was ordered, however, to pay compensation and to help find more than 600 Kuwaitis missing since the invasion.

Kuwait backed resolution 2107 under which the missing people and property will now be handled under Chapter VI of the U.N. Charter, which calls for a peaceful resolution of disputes.

They had previously been dealt with under Chapter VII of the charter, which allows for sanctions and military intervention to enforce council demands.

The sanctions threat remains for Iraq's payment of war compensation. The U.N. also still has an arms embargo against Iraq under Chapter VII.

Iraq was ordered to pay just over $52 billion to its neighbor. Iraq says it still owes about $11 billion and that the debt will be fully paid in 2015.

The resolution acknowledged "the importance of Iraq achieving international standing equal to that" before the 1990 invasion and also welcomed Iraq's "demonstration of its commitment to the full implementation of its outstanding obligations."

U.N. leader
the ephemeral Ban Ki-moon


... of whom it can be said to his credit that he is not Kofi Annan...


called for the sanctions to be eased in a recent report. He said both governments have shown "statesmanship and respect" in their efforts to heal the war wounds.

Zebari paid tribute to the Kuwaiti government for its "support and assistance" to get the sanctions regime changed and vowed to increase cooperation with Kuwait.

Posted by: Fred || 06/28/2013 00:00 || Comments || Link || E-Mail|| [306 views] Top|| File under: Govt of Iraq
Syria-Lebanon-Iran
Army Slams 'Fabricated' Videos of Gunmen, Vows to Resort to Judiciary
[An Nahar] The Army command criticized on Thursday "fabricated" videos of

gunnies

allegedly fighting alongside troops in the southern city Sidon, vowing to take judicial action.

"At a time that the Lebanese army was fighting a fierce battle against an

gang

that was spreading sedition and meddling with the country's security... A cheap political and media campaign was targeting it," a communique issued by the army said.

It noted that "fabricated" videos, audio tapes and pictures were released concerning the army in the town of Abra and

gunnies

fighting alongside the troops.

"The army command reminds that the intelligence bureau's members wear civilian cloths... Any moral or security violations by any soldier or army unit will be investigated and the appropriate measures will be taken," the statement said.

The army command expressed regret that some local media outlets reached a level of deception that any technical expert could easily detect.

It described the matter as a "media scandal," warning that it will not remain mum over it.

"We have the right to refer the matter to the competent judicial authority," the statement said.

The Sidon

festivities

broke out when supporters of Salafist

holy man

Sheikh Ahmed al-Asir attacked the army.

Al-Asir, a 45-year-old

holy man

, supports the overwhelmingly Sunni rebels fighting to topple Syrian
Hereditary President-for-Life Bashir Pencilneck al-Assad


Light of the Alawites...


Several media outlets displayed videos showing

gunnies

with yellow armbands fighting alongside the army, indicating that Hizbullah took part in the battles.

However,


you can observe a lot just by watching...


Hizbullah denied the matter.

Meanwhile,
...back at the palazzo, Count Guido had been cornered by the banditti...
Army chief Gen. Jean Qahwaji visited on Thursday Caretaker Premier
Najib Miqati at the Grand Serail.

A statement issued from Miqati's press office said the two men discussed the army's investigation into the videos "that tarnish the image of the military institution."

"The army should deal with all citizens equally," Miqati said.

He also called for distancing the military institution from the political campaigns.

Syria's civil war has been bleeding into

Leb

for the past year, following similar sectarian lines of Sunni and Shiite camps. The military has struggled on multiple fronts in the eastern Bekaa valley and the northern city of Tripoli


...a confusing city, one end of which is located in Lebanon and the other end of which is the capital of Libya. Its chief distinction is being mentioned in the Marine Hymn...


, where armed factions have fought street battles that often last several days.

Few had heard of al-Asir until last year, when he began agitating for Hizbullah to disarm and to clear the apartments near his mosque.

Last year, he set up a protest tent city that closed a main road in Sidon for a month in a sit-in meant to pressure Hizbullah to disarm.

Earlier this month, he accused the army of "defending" the apartments owned by the Shiite party.

He warned he would resort to a "military option" if his demand to vacate them were not met.
Posted by: Fred || 06/28/2013 00:00 || Comments || Link || E-Mail|| [315 views] Top|| File under:
Troops Detained for Abusing Asir Supporter
[An Nahar] The army on Thursday handed over a group of soldiers accused of abusing a detainee to the military police for questioning, a military source and the state-run National News Agency said.

The move came after amateur video emerged showing a group of soldiers humiliating, beating and kicking a man suspected of supporting a Salafist

holy man

Ahmed al-Asir whose men fought troops near the southern city of Sidon.

"The group of soldiers behind the beating of a civilian in Sidon has been enjugged
Drop the rod and step away witcher hands up!
by the military police and is now being investigated," the NNA said.

A military source confirmed the report, adding: "We do not accept this kind of behavior."

Soldiers battled supporters of al-Asir in Abra neighborhood in Sidon last weekend in a major

shootout

lasting 24 hours.

Asir is now on the run after 18 soldiers were killed in the clash.

Earlier on Thursday, the army said it had ordered a "major investigation" into the beating of a suspect.

The video footage shows the man saying he worked in al-Asir's mosque, but that he has no weapons and had nothing to do with the fighting.

"I have no weapons... I don't like him (al-Asir), may God curse him," says the man, visibly afraid.

"Liar!" cries a soldier.

Wearing a white T-shirt, the suspect is seated cross-legged on the ground, with around a dozen troops surrounding him.

The video shows one man in civilian clothing hitting him, then a soldier kicking him and finally several others joining in.

A man is heard ordering those filming with their telephones to stop, and the footage ends abruptly.

The Abra clash was the worst in

Leb

since the outbreak of conflict in neighboring Syria 27 months ago has deepened sectarian tensions.

In a separate development, Hizbullah evacuated two apartments in Abra on Thursday near al-Asir's headquarters, after the

holy man

had accused it of stocking arms there and of spying on him.

"We have evacuated the buildings in order to keep the peace in the area," a Hizbullah source told Agence

La Belle France

Presse on condition of anonymity.

Posted by: Fred || 06/28/2013 00:00 || Comments || Link || E-Mail|| [289 views] Top|| File under: Salafists
U.N. Council Backs Machine Guns for Golan Peacekeepers
[An Nahar] The U.N. Security Council on Thursday backed U.N. peacekeepers in the Golan Heights carrying machine guns, as fallout from the Syria war increases in the ceasefire zone.


Because nothing sez "keep the peace" like a machine gun.


The 15-member council passed a resolution to extend the mandate of the force, which monitors a three-decade-old ceasefire between Syria and Israel, but which called on Syrian government and opposition fighters to stay out of the zone.

The council strongly condemned three abductions of U.N. peacekeepers in the Golan since March and expressed "grave concern" at violations of the 1974 ceasefire accord.

Members of the U.N. Disengagement Observer Force (UNDOF) and the U.N. Truce Supervision Organization were kidnapped by different opposition groups between March and May.

Two peacekeepers have been

maimed

in shelling as
Hereditary President-for-Life Bashir Pencilneck al-Assad


Supressor of the Damascenes...


's forces attack rebels in the ceasefire zone.

The council stressed the "need to enhance the safety and security" of peacekeepers, and endorsed U.N. leader
the ephemeral Ban Ki-moon


... of whom it can be said to his credit that he is not Kofi Annan...


's changes to the mission's operations to "enhance the self-defense capabilities of UNDOF."

The council resolution did not set out the measures. But U.N. officials and diplomats say that UNDOF peacekeepers, who traditionally only carry very light arms, will get machine guns, extra body armor and more armored vehicles.

UNDOF has already halted night patrols in the Golan and it will close some observation posts and strengthen those that stay open.

Posted by: Fred || 06/28/2013 00:00 || Comments || Link || E-Mail|| [406 views] Top|| File under:
Russia Says Saudi Arming Syria 'Terrorists'
[An Nahar] Russia accused Soddy Arabia


...a kingdom taking up the bulk of the Arabian peninsula. Its primary economic activity involves exporting oil and soaking Islamic rubes on the annual hajj pilgrimage. The country supports a large number of princes in whatcha might call princely splendor. When the oil runs out the rest of the world is going to kick sand in the Soddy national face...


and some other Gulf states on Thursday of funding "international

snuffies

and

bully boy

s" in the Syria conflict.

Moscow's angry statement came in response to accusations by Prince Saud al-Faisal, the Saudi foreign minister, that Russia was responsible for mass killings in Syria because of its military support for the regime.

"Of course, we are not going to justify ourselves before anyone. Our fundamental position on Syria is well known," the Russian foreign ministry said in a statement.

"At the same time, a number of capitals, including Riyadh, unfortunately are not ashamed of employing all sorts of methods and contacts, including by financing and arming international

snuffies

and

bully boy

s," the ministry statement said.

"Such actions must really be stopped."

Posted by: Fred || 06/28/2013 00:00 || Comments || Link || E-Mail|| [316 views] Top|| File under: al-Nusra
Who's in the News
31
[untagged]
3
TTP
3
Arab Spring
3
Govt of Pakistan
2
Govt of Syria
1
Govt of Iraq
1
al-Nusra
1
Hezbollah
1
Narcos
1
Salafists
1
al-Qaeda in North Africa
1
Thai Insurgency
1
Ansar al-Sharia
Bookmark
E-Mail Me
The Classics
The O Club
Rantburg Store
The Bloids
The Never-ending Story
Thugburg
Gulf War I
The Way We Were
Bio
Merry-Go-Blog
Hair Through the Ages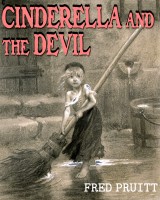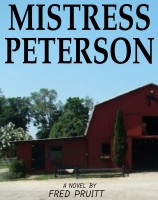 On Sale now!


A multi-volume chronology and reference guide set detailing three years of the Mexican Drug War between 2010 and 2012.

Rantburg.com and borderlandbeat.com correspondent and author Chris Covert presents his first non-fiction work detailing the drug and gang related violence in Mexico.

Chris gives us Mexican press dispatches of drug and gang war violence over three years, presented in a multi volume set intended to chronicle the death, violence and mayhem which has dominated Mexico for six years.
Click here for more information


Meet the Mods
In no particular order...


Steve White
Seafarious
Pappy
lotp
Scooter McGruder
john frum
tu3031
badanov
sherry
ryuge
GolfBravoUSMC
Bright Pebbles
trailing wife
Gloria
Fred
Besoeker
Glenmore
Frank G
3dc
Skidmark
Alaska Paul



Better than the average link...



Rantburg was assembled from recycled algorithms in the United States of America. No trees were destroyed in the production of this weblog. We did hurt some, though. Sorry.
3.218.67.1