-Short Attention Span Theater-
Two-Headed Turtle Hatches at U.S. Zoo
[An Nahar] A two-headed turtle has hatched at the San Antonio Zoo and officials have named her Thelma and Louise.

The female Texas cooter arrived June 18 and will go on display Thursday at the zoo's Friedrich Aquarium.

Zoo spokeswoman Debbie Rios-Vanskike said Wednesday that the two-headed turtle appears healthy and is able to swim and walk. She says experts at the zoo don't foresee any health issues for Thelma and Louise, named for the female duo in the 1991 Oscar-winning road movie of the same name.
Posted by: Fred || 06/28/2013 00:00 || Comments || Link || E-Mail|| [293 views] Top|| File under:
Dutch Woman Freezes Dead Mother, Unable to Say Goodbye
[An Nahar] A Dutch woman kept her dead 83-year-old mother in the freezer for a week because she couldn't bring herself to say goodbye, police said on Wednesday.

"The woman froze her mother's body and kept it for a week," police spokeswoman Esther Boot told Agence

La Belle France

Presse.

"She couldn't say goodbye," Boot said.

A family friend contacted police on Monday, saying they could "no longer live" with the secret of the body in the freezer.

Police went to the house in Kamperland, a small town in the southwestern Netherlands, and the 46-year-old daughter immediately confessed.

"There was no indication that the mother didn't die of natural causes, but the body has nevertheless been taken

for his appointment with Doctor Quincy

," Boot said.

The daughter was taken to the

cop shoppe

, interviewed and examined by a psychiatrist and allowed to return home.

Police said the daughter was "too sad" to let her mother go.

"She wanted to keep her nearby," Boot said.

The two women had lived together for 17 years, during which time the daughter took care of her mother day and night "with lots of love," police said.

"We don't yet know if there will be criminal proceedings, that's up to the prosecutor," Boot said.

"Technically it's a crime to keep a body in the freezer."

Posted by: Fred || 06/28/2013 00:00 || Comments || Link || E-Mail|| [427 views] Top|| File under:
Africa Subsaharan
'Severe Humanitarian Crisis' in CAR
[An Nahar] A dozen relief agencies in the Central African Republic on Thursday warned that the whole population of the poor, landlocked nation faced a serious humanitarian crisis after a coup in March.

"The whole population of the Central African Republic, 4.6 million people, is affected by a severe humanitarian crisis in the wake of the coup d'etat and the political instability that followed it," said a statement signed notably by Action Against Hunger, Save the Children and Secours Catholique (Catholic Relief).

"The United Nations


...a lucrative dumping ground for the relatives of dictators and party hacks...


estimates that the CAR needs about 97 million euros ($126 million) in aid, but donations received for the moment meet only 43 percent of these needs," the statement added.

A rebel coalition, the Seleka alliance, ousted president Francois Bozize in the highly unstable country in March and one of the Seleka leaders, Michel Djotodia, became the new head of state. Unrest has persisted since the change of regime.

According to the non-governmental organizations, "more than 60,000 children and families are suffering from severe food shortages. More than 200,000 children and families have been forced in the past six months to flee their homes and need emergency shelter, food and medical care."

The relief agencies added that food and health issues were considerably worsened by insecurity, killings and looting. They also denounced many cases of rape and sexual abuse, particularly affecting children, and concluded that "the current humanitarian crisis is the worst the country has known".

Posted by: Fred || 06/28/2013 00:00 || Comments || Link || E-Mail|| [468 views] Top|| File under:
Caribbean-Latin America
Ecuador Denies Authorizing 'Safe Passage' to Snowden
[An Nahar] Ecuador on Thursday denied ever authorizing a "safe passage" travel document to U.S. intelligence leaker Edward Snowden and said it would not be able to process his political asylum request until he enters Ecuadoran territory.

"We confirm that the government of Ecuador has not authorized the delivery of any safe passage or refugee document that would allow Mr. Snowden to travel to our country," Political Issues Minister Betty Tola told

news hound

s.

Tola added that Ecuador has not been able to process the U.S.

runaway

's asylum request "because the petitioner is not in Ecuadoran territory as the law mandates."

WikiLeaks founder Julian Assange, whose anti-secrecy website has assisted Snowden, said on Monday that Ecuador had given Snowden a "refugee document of passage" that would allow him to travel here.

Posted by: Fred || 06/28/2013 00:00 || Comments || Link || E-Mail|| [441 views] Top|| File under:
Caucasus/Russia/Central Asia
Incumbent reelected in Mongolia
[Bangla Daily Star] Mongolian President Tsakhia Elbegdorj won a second term, according to preliminary results yesterday, defeating a wrestling champion and the country's first woman presidential contender in an election dominated by a debate over mining wealth.

The incumbent gained 50.23 percent of votes, Mongolia's General Elections Commission chief Sodnomtseren Choinzon said, after announcing that all ballots had been counted.

But the result of Wednesday's election would not be official until the ballot papers were counted again on delivery to the capital Ulan Bator, Choinzon said.

Results announced through the night suggested that Elbegdorj, a former journalist who played a leading role when Mongolia peacefully threw off 70 years of communist rule in 1990, was on course for victory.

The Democratic Party candidate is expected to continue his policy of using foreign cash to power Mongolia's economy, which has been expanding rapidly in recent years.

The exploitation of Mongolia's vast coal, copper and gold reserves has helped transform an economy once characterised by nomadic lifestyles not far removed from its famous empire-building hero, Genghis Khan, 800 years ago.

But rising inequality in the cities and environmental damage in rural areas have dominated the political debate, while recent falls in commodity prices and slowing demand in the key market of China sparked uncertainty ahead of the election.

Elbegdorj's main challenger Badmaanyambuu Bat-Erdene won 41.97 percent of the vote, according to the results. The champion wrestler is the opposition Mongolian People's Party's candidate.

The third candidate, Natsag Udval from the Mongolian People's Revolutionary Party (MPRP),is the first woman to contest the presidency. She won 6.5 percent, according to the preliminary figures.

Elbegdorj became president in 2009 after twice serving as premier. He has guided the growth of the Mongolian economy following the arrival of foreign mining giants, which have moved in to exploit huge and largely untapped reserves of coal, copper and gold that China and other customers need to fuel their industries.

"In this election the Democratic Party candidate Tsakhia Elbegdorj received the trust of voters and is leading by the number of votes he received," said Prime Minister Norovyn Altankhuyag, of the Democratic Party, before the results were announced.
Posted by: Fred || 06/28/2013 00:00 || Comments || Link || E-Mail|| [398 views] Top|| File under:
Economy
Enviros Want Keystone Pipeline "Reviewed" Some More
Six advocacy groups have asked the State Department to prepare a new environmental review of the proposed Keystone XL oil pipeline, saying that evidence has emerged showing it will hurt the environment. The demand, contained in a 48-page letter, comes as President Obama has pledged to block the project, which would carry heavy crude from Canada to the Gulf Coast, if it would "significantly exacerbate the climate problem."


How convenient. Now he can kill it "for the children".


The letter sent Monday says that several new analyses show that the project will speed heavy crude extraction in Canada's oil sands region. The State Department is currently responding to more than 1.2 million comments on a draft environmental assessment issued in March, which suggested that denying a permit to the pipeline firm Trans­Canada would have little overall climate impact because the oil would be extracted and shipped out anyway.


Duh!


"Limitations on pipeline transport would force more crude oil to be transported via other modes of transportation, such as rail which would probably (but not certainly) be more expensive," the assessment said.


I like trains as much as the next guy, but pipelines do not whack stoopid drivers at grade crossings.


The advocacy groups said that the Marxist EPA has suggested that the State Department played down the amount of greenhouse gas emissions linked to the project's construction. The groups called on State Department officials to take into account the higher "social cost of carbon" the Marxist administration is now using, which is intended to reflect the negative climate impact of activities that release carbon into the atmosphere.


Like breathing.
Posted by: Bobby || 06/28/2013 06:47 || Comments || Link || E-Mail|| [443 views] Top|| File under:
In U.S., Asian Immigrants Better off than Whites
[An Nahar] Asian immigrants tend to live in highly segregated enclaves in the United States and their income level is often higher than that of white Americans, said a U.S. study out Wednesday.


Up at 3:30 in the morning to make the donuts...


The nearly 18 million Asian immigrants to the United States are the country's fastest growing minority group, more than doubling since 1990, said the research by Brown University.


To bed at 1:30 after studying for the chemistry test...


Data from the U.S. Census provided a snapshot of the Chinese, Indian, Filipino, Japanese, Korean and Vietnamese living in the United States and how trends have changed.


Helping cousin Vib finance his 7-11 franchise...


The report, "Separate but Equal: Asian Nationalities in the U.S.," found that Indians and Japanese were the most economically advantaged nationalities, while Vietnamese had the lowest incomes and the least education among Asian groups.


Applying to eight medical schools to increase the chances of being accepted at one...


Still, Vietnamese tended to live in neighborhoods that were about on par with average whites, said the report. Every other Asian nationality lived on average in neighborhoods with higher incomes and more college-educated residents than non-Hispanic whites did, it said.


Delivering General Tso's Chicken for Dad in a neighborhood that would have scared Luca Brasi...


"We are so aware of the disadvantaged situation of blacks and Hispanics that we tend to assume that segregation results in unequal neighborhoods for minorities," said John Logan, a sociology professor at Brown University.
"... and don't forget to apply to Brown, Number One Son."
"Yes, Dad. But don't call me Number One Son, okay? People will think your name is Charlie!"
"'Charlie' Chan? What a funny name!"
"This isn't the case for any major Asian nationality. And that means there is very little incentive for Asians to assimilate into white neighborhoods."
"Hey, yo! Ma man! Ma homey! Whuzzup?"
"Ummm... Sorry, Buzz. I don't speak the language."
Chinese were the single largest national group, with more than four million people or a quarter of the Asian total, followed by Filipinos (3.4 million) and Indians (3.2 million).


"Dad, I've been thinking of majoring in Modern Dance... Dad! No-o-o-o! Aaaiiieeee! I am undone!"


"Indians and Japanese are the more advantaged nationalities, while Vietnamese have the highest unemployment, lowest income, and least education among these groups," said the report.


"Kumar! You look so happy! We got the Subway franchise?"


Indians had the highest median household income among Asians, at $89,600 in 2010 compared to non-Hispanic whites at $54,000. Filipinos were second highest, followed by Chinese and Japanese.

"Asians live separately but in some respects they live in better than equal neighborhoods compared to whites," said the report.

"Although there are variations among the Asian national origin groups (with Vietnamese living generally in the least affluent neighborhoods, and Japanese, Koreans and Indians in the more affluent areas) the findings are similar for all groups."

Los Angeles and New York have the highest number of Asian immigrants, with nearly 1.5 million in each metro area.
"Junior, are you going to get up? It's 2 p.m.!"
"Aw-w-w-w, Mom! I'm a night person!"
"Well, I think you..."
"Shut up. Leave me alone. Britch."
Posted by: Fred || 06/28/2013 00:00 || Comments || Link || E-Mail|| [431 views] Top|| File under:
Femen Activists Land in Paris after Leaving Tunisia Jail
[An Nahar] Three European women with feminist protest group Femen arrived in

Gay Paree

on Thursday after they were freed from a Tunisian jail where they were held for baring their breasts in public.

The three, two Frenchwomen and a German, were released from a prison in northeastern Tunisia on Wednesday after an appeals court suspended their sentences when they apologized for their protest.

Marguerite Stern and Pauline Hillier from

La Belle France

and Josephine Markmann from Germany were tossed in the slammer
... anything you say can and will be used against you, whether you say it or not...
after staging their bare-breasted protest in Tunis on May 29.

They were sentenced on June 12 to four months in jail for indecency and an attack on public morals over the protest in support of Amina Sboui, a detained Tunisian activist with the same group.

The trio were greeted by the head of the French branch of Femen, Inna Shevchenko, and the group's lawyer Patrick Klugman after arriving at

Gay Paree

's Orly airport.

Surrounded by police, the three women emerged into the airport arrivals area with their right fists raised over their heads, before leaving in a taxi without making statements to journalists.

"We welcomed them, we took them in our arms. They seem tired but the important thing is that they are here," a fellow member of the group, Sarah Constantin, told

news hound

s at the airport.

"We've won one battle, but as long as Amina remains in prison, we will continue to fight," she said.

Klugman said the three did not regret their protest despite their apology to the court.

"What they expressed were regrets about the way their action was perceived," he said. "They do not, however, regret their action or its meaning."

Sboui was incarcerated
I ain't sayin' nuttin' widdout me mout'piece!
for painting the group's name on a wall near a cemetery in the central city of Kairouan last month, in protest against a planned gathering of radical Islamists. She risks prison terms of two years and six months respectively for desecrating a cemetery and indecency.

The jailing of the three European activists, on charges of indecency and attacking public morals, were criticized as harsh by international rights groups and European capitals.

Posted by: Fred || 06/28/2013 00:00 || Comments || Link || E-Mail|| [300 views] Top|| File under: Arab Spring
European Court Confirms U.N. Immunity over Srebrenica
[An Nahar] The European rights court on Thursday rejected a request by survivors of the 1995 Srebrenica massacre in Bosnia to overturn a Dutch court ruling that confirmed the United Nations


...a lucrative dumping ground for the relatives of dictators and party hacks...


' immunity from prosecution over the killings.

The "Mothers of Srebrenica", made up of some 6,000 survivors and relatives of the 8,000 men and boys killed in the massacre of

Moslem

s by Bosnian Serb forces, has for years been seeking a trial of the U.N. and the Dutch state over the alleged failure of peacekeeping troops to protect the enclave.

The group had turned to the Strasbourg-based European Court of Human Rights (ECHR) after the Dutch Supreme Court rejected the suit last year.

But in a unanimous ruling released Thursday, ECHR judges said their appeal was inadmissible because "the granting of immunity to the U.N. served a legitimate purpose".

The court said giving national courts jurisdiction over U.N. operations would allow states "to interfere with the key mission of the U.N. to secure international peace and security".

The Strasbourg court's decision is final.

Srebrenica was a U.N.-protected

Moslem

enclave until July 11, 1995, when it was overrun by Bosnian Serb forces who loaded thousands of men and boys onto trucks, executed them and threw their bodies into mass graves.

The Serbs brushed aside lightly armed Dutch U.N. peacekeepers in the "safe area" where thousands of

Moslem

s from surrounding villages had gathered for protection.

The massacre, which has been judged an act of genocide by the International Criminal Tribunal for the former Yugoslavia, was Europe's worst atrocity since World War II.

Posted by: Fred || 06/28/2013 00:00 || Comments || Link || E-Mail|| [389 views] Top|| File under:
The Grand Turk
Turkey to Amend Contentious Army Rules Justifying Coups
[An Nahar] Turkey's Islamic-rooted government will submit a proposal to parliament on Thursday to amend an army rule seen as the legal basis for the military to justify coups.

The move marks the latest step in the government's efforts to curb the influence of the once powerful army, which has staged four coups in half a century.

"The draft will be submitted to parliament today," Deputy Prime Minister Bekir Bozdag said in televised remarks.

Article 35 of the army's internal code stipulates that it is the duty of the armed forces to preserve and protect Turkey.

But critics say the code, which entered into force after the first coup in 1960, turned the army into the self-appointed guardian of Turkish secularism and gave it the legitimacy to intervene in politics.

Bozdag said the government would not abolish the rule, without giving further details.

But local media speculated that the amendment would limit the army's duty to protecting the republic "from external threats".

Parliament is due to examine the bill after a summer recess.

Since coming to power in 2002, Prime Minister Recep Tayyip Erdogan's AKP government has sought to curb the powers of the military, throwing hundreds of army officers behind bars for alleged coup plots.

In September, more than 300 officers were sentenced to up to 20 years in jail.

A verdict in another coup trial involving 275 defendants, including top military figures, is expected in August.

Posted by: Fred || 06/28/2013 00:00 || Comments || Link || E-Mail|| [305 views] Top|| File under:
Government
US Park Police Lost Thousands of Weapons
The U.S. Park Police has lost track of thousands of handguns, rifles and machine guns in what a government watchdog agency concluded is the latest example of mismanagement on a police force trusted to protect millions of visitors to the city's iconic monuments. There is no indication that police guns got into the hands of criminals, but the Office of the Inspector General for the U.S. Department of the Interior warned that the Park Police might not know if they had.


Right. Lost means no one knows where they are.


In a scathing report, the authors said there is "credible evidence of conditions that would allow for theft and misuse of firearms, and the ability to conceal the fact if weapons were missing."

"Commanders up to and including the chief of police have a lackadaisical attitude toward firearms management," wrote the deputy inspector general. "Historical evidence indicates that the indifference is a product of years of inattention to administrative detail."
Posted by: Bobby || 06/28/2013 06:33 || Comments || Link || E-Mail|| [440 views] Top|| File under:
India-Pakistan
Girls clinch more top positions in SSC exams
[Pak Daily Times] The girls once again outshined the boys in the Secondary School Certificate (SSC) examinations by securing more top positions, according to the result announced by the Federal Board of Intermediate and Secondary Education (FBISE) on Thursday. A total of five top positions were clinched by the girls in science and humanities group while the boys got four top positions.


If you shoot enough girls that will change, right? That's why they keep blowing up their schools, so the guys with the turbans don't get shown up.
Posted by: Fred || 06/28/2013 00:00 || Comments || Link || E-Mail|| [328 views] Top|| File under:
8 policemen wounded in encounter
[Pak Daily Times] KARACHI: At least eight

coppers

were

maimed

during an encounter at Haji Mureed Goth within the precincts of Gulbahar

cop shoppe

on Thursday. As per detail, Gulbahar police conducted a targeted raid at a drug peddlers hideout, where criminals

shot up

the raiding party which resulted in wounding DSP Najamul Hassan, Assistant Sub Inspector (ASI) Akram Butt and police constable, Nasir Abbas, Usman and Ramzan. The injured were immediately rushed to the hospital where doctors termed their condition stable. Following the incident, a large number of police force along with Rangers personnel reached the encounter site and initiated a search operation after cordoning the area. Officials said that during the operation, they incarcerated
... anything you say can and will be used against you, whether you say it or not...
at least ten suspects and recovered weapons from their possession. The detainees were shifted to some holy man's guesthouse an undisclosed location.
Posted by: Fred || 06/28/2013 00:00 || Comments || Link || E-Mail|| [329 views] Top|| File under: Narcos
PPP, PML-N lock horns on Swiss cases
[Pak Daily Times] The Swiss cases saga on Thursday put Interior Minister Chaudhry Nisar Ali Khan and Opposition Leader in the National Assembly Khurshid Shah against each other in the House when the former declared that he does not care if confrontation with the opposition party grows on this issue.

Nisar, responding to Shah's objection over constitution of a two-member committee to probe the second letter written to Swiss authorities, stated, "If confrontation intensified then let it be. However,


nothing needs reforming like other people's bad habits...


don't distort the facts." Otherwise cool and calm Khurshid Shah warned the government that it was going to have a clash with the PPP again. "The government seems to be losing patience by reopening the Swiss cases," he observed.

"We created a reconciliatory atmosphere in our government but the PML-N after taking over is looking intolerant," he said, adding that the PPP government did not raise the issue of Hudaibiya Paper Mills, in which the Nawaz family was accused.

Shah said that past mistakes must be set aside if we wanted to move forward together. He was also sceptical about the withdrawal of security from the Senate chairman, who he said was number two in protocol after the president and the prime minister.

Chaudhry Nisar said the Swiss cases were legal, and that the government had not asked the court to take notice of the matter.

He rejected Shah's claim and said the PML-N had never excused PPP over the cases.
Posted by: Fred || 06/28/2013 00:00 || Comments || Link || E-Mail|| [290 views] Top|| File under:
Southeast Asia
Separatists kill 3 in Indonesia's Papua
[Bangla Daily Star] Three people have been killed in Indonesia's restive eastern region of Papua, police said yesterday, in an attack claimed by separatists during which a soldier was

rubbed out

and a civilian hacked to death.

A third civilian died after jumping into a ravine while trying to escape the ambush in the Puncak Jaya district, police said.

Tuesday's attack was claimed by a local leader of the separatist Free Papua Movement (OPM) who said only members of the security forces were killed, not civilians.

Attacks on security forces are common in Papua, where poorly-armed

bully boyz

have for decades fought an insurgency on behalf of the mostly ethnic Melanesian population.

Papua province police

front man

I Gde Sumerta said that there was "an exchange of fire, the

gunnies

killed the soldier by shooting him in the head".

The attackers then used a machete to hack to death the male civilian driving the car the soldier had been travelling in, the

front man

said.

A second male civilian travelling with the group died after jumping into a nearby ravine as he tried to flee from the attack, said Sumerta, adding his body was found early Thursday.


Posted by: Fred || 06/28/2013 00:00 || Comments || Link || E-Mail|| [429 views] Top|| File under:
Who's in the News
31
[untagged]
3
TTP
3
Arab Spring
3
Govt of Pakistan
2
Govt of Syria
1
Govt of Iraq
1
al-Nusra
1
Hezbollah
1
Narcos
1
Salafists
1
al-Qaeda in North Africa
1
Thai Insurgency
1
Ansar al-Sharia
Bookmark
E-Mail Me
The Classics
The O Club
Rantburg Store
The Bloids
The Never-ending Story
Thugburg
Gulf War I
The Way We Were
Bio
Merry-Go-Blog
Hair Through the Ages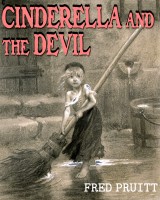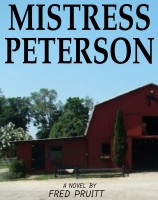 On Sale now!


A multi-volume chronology and reference guide set detailing three years of the Mexican Drug War between 2010 and 2012.

Rantburg.com and borderlandbeat.com correspondent and author Chris Covert presents his first non-fiction work detailing the drug and gang related violence in Mexico.

Chris gives us Mexican press dispatches of drug and gang war violence over three years, presented in a multi volume set intended to chronicle the death, violence and mayhem which has dominated Mexico for six years.
Click here for more information


Meet the Mods
In no particular order...


Steve White
Seafarious
Pappy
lotp
Scooter McGruder
john frum
tu3031
badanov
sherry
ryuge
GolfBravoUSMC
Bright Pebbles
trailing wife
Gloria
Fred
Besoeker
Glenmore
Frank G
3dc
Skidmark
Alaska Paul



Better than the average link...



Rantburg was assembled from recycled algorithms in the United States of America. No trees were destroyed in the production of this weblog. We did hurt some, though. Sorry.
34.200.236.68