Africa North
Tunisia Detains, Expels Ukraine Udder Activist
[An Nahar] Tunisian police tossed in the slammer
Maw! They're comin' to get me, Maw!
a Ukrainian topless activist in the capital Tunis before expelling her from the North African country on Tuesday, a leader of the women's protest movement Femen said.

"Some men entered her hotel room, ordered her to take her belongings and drove to the police... She was deported and is now on a plane to Kiev. Her passport has been given to the pilot," Femen's leader in

Gay Paree

, Inna Shevchenko, told Agence

La Belle France

Presse on the phone.

The Tunisian interior ministry, which deals with such issues, could not be reached for comment on the matter late on Tuesday.

The young woman, Alexandra Shevchenko, had gone to "support her colleagues during their trial tomorrow," the Femen leader said, referring to a trial of three European topless activists to be held in Tunis.

"The special services knew that a member of Femen was in the city and they were afraid. Tunisia has shown its true dictatorial colors," said Inna Shevchenko, who is not related to the detained woman.

The three activists, two French and one German, face jail terms of up to a year when they go on trial after staging a topless protest last week.

They are charged with public indecency for the protest outside the main courthouse in Tunis in support of Amina Sboui, a Tunisian activist who was locked away
Maw! They're comin' to get me, Maw!
after painting the word "Femen" on a wall near a cemetery in an act of protest against hardline Islamists.

Sboui is also due to appear before an investigating judge on Wednesday. She faces possible charges of indecency and desecrating a cemetery.


She is definitely guilty of the first. The second is questionable, given that the writing was on a wall near rather than at or in the cemetery. Nonetheless, the woman should be hustled back home as quickly as possible, lest Darwin win again.
Posted by: Fred || 06/05/2013 00:00 || Comments || Link || E-Mail|| [336062 views] Top|| File under: Arab Spring
Egypt court sentences 43 nonprofit workers, including 16 Americans, to up to 5 years in jail
[Washington Post] An Egyptian court on Tuesday convicted 43 nonprofit workers, including at least 16 Americans, of illegally using foreign funds to foment unrest in the country and sentenced them to up to five years in prison.

Most of the Americans were sentenced in absentia because they had long left the country, including Sam LaHood, son of the U.S. Transportation Secretary Ray LaHood. He received a five-year jail term.

The only American defendant still in Egypt was Robert Becker, who was sentenced to two years. Becker has maintained that his refusal to flee Egypt with fellow Americans who were in the country at the time of the crackdown on nonprofit groups was to show solidarity with his Egyptian colleagues.


Now he can show solidarity in jug...

After his verdict, Becker, who was not in the courtroom for the verdict, wrote on his Twitter account that he was reviewing his "legal/appeals options" with his lawyers.


I think Mr. Becker is about to realize that he is in a country ruled by the not-sane, and that unlike in the movies, this is not amusing for all involved.

The verdict, read out by judge Makram Awad, also ordered the closure of the offices and seizure of the assets in Egypt belonging to the U.S. nonprofit groups as well as one German organization for which the defendants worked. These are the International Republican Institute, the National Democratic Institute, Freedom House, a center for training journalists, and Germany's Konrad Adenauer Foundation.

Of the 43 defendants, 27 received five-year jail terms. Another five received two years while 11, all of them Egyptians, got suspended one-year sentences.
Posted by: Fred || 06/05/2013 00:00 || Comments || Link || E-Mail|| [336062 views] Top|| File under: Arab Spring
Africa Subsaharan
FG proscribes Boko Haram, Ansaru
[Nigerian Tribune] BOKO Haram and Ansaru are coming under more pressure as President
Goodluck Jonathan


... 14th President of Nigeria. He was Governor of Bayelsa State from 9 December 2005 to 28 May 2007, and was sworn in as Vice President on 29 May 2007. Jonathan is a member of the ruling People's Democratic Party (PDP). He is a lover of nifty hats, which makes him easily recognizable unless someone else in the room is wearing a neat chapeau...


on Tuesday formally proscribed the two groups.

He has also authorized the gazetting of an order declaring the groups' activities as illegal and acts of terrorism.

By this development, any person associated with the groups can now be prosecuted and sentenced to up to 20 years in prison.

This followed the imposition of state of emergency on Borno, Yobe and Adamawa states considered the epicentre of the Islamic

hard boy

s' activities and the consequent placement of a hefty bounty on Boko Haram
... not to be confused with Procol Harum, Harum Scarum, possibly to be confused with Helter Skelter. The Nigerian version of al-Qaeda and the Taliban rolled together and flavored with a smigeon of distinctly Subsaharan ignorance and brutality...
leader, Abubakar Shekau by the United States government.

According to a statement issued in Abuja by the Special Adviser to the President on Media and Publicity, Dr. Reuben Abati, the order has been gazetted as the Terrorism (Prevention) (Proscription Order) Notice 2013 affects both Boko Haram (Jamaatu Ahlis-Sunna Liddaawati Wal Jihad) and another group -- Jama'atu Ansarul

Moslem

ina Fi Biladis Sudan.

It said that it was approved by President Jonathan pursuant to section 2 0f the Terrorism Prevention Act, 2011 (As Amended).

The statement said that the order officially brings the activities of both groups within the purview of the Terrorism Prevention Act and any persons associated with the two groups can now be legally prosecuted and sentenced to penalties specified in the Act.

The proscription order warned the general public that any person "participating in any form of activities involving or concerning the collective intentions of the said groups will be violating the provisions of the Terrorism Prevention Act."
Posted by: Fred || 06/05/2013 00:00 || Comments || Link || E-Mail|| [336062 views] Top|| File under: Boko Haram
Economy
OPEC Sweats: How Low Can Oil Prices Go?
h/t Instapundit


...every country on that list is watching the US shale revolution closely and sweating as the dotted line drops further.


The Lord moves in mysterious ways
Posted by: g(r)omgoru || 06/05/2013 03:22 || Comments || Link || E-Mail|| [336064 views] Top|| File under:
The woman in red
This is what police oppression in Istanbul looks like: the cop hits the woman in red with pepper spray. This is Erdogan's response to his people.
Posted by: Steve White || 06/05/2013 00:00 || Comments || Link || E-Mail|| [336068 views] Top|| File under:
Turkey's Street Protests Get Personal
[ABCNEWS.GO] Conciliatory comments toward the protesters from some government officials also hint at disagreement with their leader's approach.

Since Turkey has a stable developing democracy and Erdogan's Islamic-rooted government doesn't appear to be in danger of toppling before his term is up, it's up to the prime minister to chart the course of the crisis. Although his deputy has apologized for the crackdown, Erdogan has so far doubled down, choosing confrontation over reconciliation, dismissing the demonstrators as rabble and even branding Twitter, used by activists to organize and update each other, as a menace.

"Social media is the pain in the neck of all societies," Erdogan said.

The startling remark, hostile to a medium that much of the world has embraced, recalls other conflicts where anti-government activists relied on social media to organize. But NATO ally Turkey does not share the same dynamics as Tunisia, Egypt, or Libya, and its relative stability suggests a Mideast-style revolution is not likely to happen.
Posted by: Fred || 06/05/2013 00:00 || Comments || Link || E-Mail|| [336062 views] Top|| File under:
India-Pakistan
JUI-F to support Nawaz Sharif for PM's slot
[BETA.DAWN] Jamaat Ulema-e-Islam


...Assembly of Islamic Clergy, or JUI, is a Pak Deobandi (Hanafi) political party. There are two main branches, one led by Maulana Fazlur Rahman, and one led by Maulana Samiul Haq. Fazl is active in Pak politix and Sami spends more time running his madrassah. Both branches sponsor branches of the Taliban, though with plausible deniability...


Fazl (JUI-F) Chief
Maulana Fazlur Rehman
Deobandi holy man, known as Mullah Diesel during the war against the Soviets, his sympathies for the Taliban have never been tempered by honesty ...
on Tuesday said that his party has decided to vote for Pakistain

Moslem

League -- Nawaz (PML-N) chief
Nawaz Sharif


... served two non-consecutive terms as prime minister, heads the Pakistain Moslem League (Nawaz). Noted for his spectacular corruption, the 1998 Pak nuclear test, border war with India, and for being tossed by General Musharraf...


in the election for the Leader of the House to be held Wednesday.

Speaking to

news hound

s here after a meeting of the party's parliamentary board, Maulana Fazlur Rehman said that a delegation of the PML-N had requested his party to vote for Sharif in the election for the slot of prime minister.

He said that in response, the core committee in its meeting had decided to vote for the PML-N chief as a goodwill gesture.

He said that his party had also supported PML-N in the elections for Speaker and Deputy Speaker of the National Assembly.

To a question, the JUI-F chief said that he would take oath as member of the National Assembly during Wednesday's session.

Posted by: Fred || 06/05/2013 00:00 || Comments || Link || E-Mail|| [336061 views] Top|| File under: Jamaat-e-Ulema Islami
Syria-Lebanon-Iran
U.N. Chief Says New Syria Report 'Sickening and Staggering'
[An Nahar] U.N. Secretary General
the ephemeral Ban Ki-moon


... of whom it can be said to his credit that he is not Kofi Annan...


on Tuesday called a new report on growing atrocities in Syria's civil war "sickening and staggering", his

front man

said.
And as we've seen, the world hangs on the words of the Right Honorable Ban Ki Moon. And his spokesman.
A U.N. panel investigating human rights


...which are often intentionally defined so widely as to be meaningless...


abuses said there was "reasonable grounds" to believe that chemical weapons had been used by
Hereditary President-for-Life Bashir Pencilneck al-Assad


Terror of Aleppo ...


's forces and opposition rebels.

The panel said the 26-month-old conflict has reached "new levels of brutality" with new suspected massacres, sieges and widespread rights violations.

U.N.

front man

Martin Nesirky said Ban had read the study and "frankly he finds the catalog of atrocities in that report to be both sickening and staggering."

Its findings highlighted the need for greater diplomatic efforts to end the civil war and for Syria to give U.N. experts unfettered access to investigate the use of chemical weapons, he added.

Syria has blocked the U.N. inquiry saying that it should only investigate government claims of rebels using chemical arms.

"A credible and comprehensive inquiry requires full access to the sites where chemical weapons are alleged to have been used and only on-site investigation could provide evidence on whether or not chemical weapons were used," said the

front man

.

"The secretary general has been saying for a long time that there needs to be an enhanced and accelerated push for a political solution to this carnage," said Nesirky.

Top officials from the United States, Russia and United Nations


...an organization which on balance has done more bad than good, with the good not done well and the bad done thoroughly...


are to meet in Geneva on Wednesday in a bid to set a date and agenda for an international conference on Syria.

Ban believes "it's not easy to switch track and engage in political dialogue" but he "certainly hopes that there will be progress made there in Geneva towards the international conference," said Nesirky.
Posted by: Fred || 06/05/2013 00:00 || Comments || Link || E-Mail|| [336062 views] Top|| File under: Govt of Syria
Erdogan: Assad Massacres Worse than His Father's
[An Nahar] Turkish Prime Minister Recep Tayyip Erdogan, facing unprecedented popular protests at home, charged on Tuesday that Syrian
Hereditary President-for-Life Bashir Pencilneck al-Assad


Scourge of Qusayr...


has committed atrocities worse than those attributed to his notorious father.


Or at least they're more recent...


"Assad has surpassed his father in crimes and massacres, and it is not possible to forgive that. He will have to pay the price sooner or later," Erdogan said during a speech in Algeria, which he is visiting on a four-day tour of North Africa.

Assad's father and predecessor Hafez Assad crushed a

Moslem Brüderbund

uprising in the central Syrian city of Hama in 1982, killing between 10,000 and 40,000 people.

The 26-month civil war now raging in Syria, which began after a popular uprising was brutally suppressed, has cost more than 94,000 lives, according to one monitoring group.

Erdogan, a former ally of Damascus who has become one of Assad's fiercest critics, underlined that 300,000 Syrians who had fled the conflict were sheltering in neighboring Turkey.

"We support their demands (of the Syrian people) who aspire to democracy," he said.

Posted by: Fred || 06/05/2013 00:00 || Comments || Link || E-Mail|| [336062 views] Top|| File under: Govt of Syria
Raad Says Qusayr Rebels Wanted to 'Attack Resistance from Behind'
[An Nahar] Hizbullah on Tuesday accused the Syrian opposition of seizing control of the Syrian town of Qusayr with the aim of "attacking the resistance from behind its back."


There's not even a pretense of making sense in that statement.


"The thing that is immunizing and strengthening the resistance is the harmony among all the political forces that have embraced the path of resistance, and this is what's bothering the other partners in the country, who have been trying to drive a wedge or stir discord in order to infiltrate through and achieve their plot," head of Loyalty to Resistance bloc MP Mohammed Raad said.

"The rifle of the resistance is still pointed at the same Israeli enemy, but the enemy has created a new frontier behind our backs, near our Bekaa and North, with the aim of stabbing us in the back, employing a bunch of Takfiri
...an adherent of takfir wal hijra, an offshoot of Salafism that regards everybody who doesn't agree with them as apostates who most be killed...
remnants through conspiring with regressive oil countries that have nothing to do with democracy," Raad added during a memorial service marking one week since the death of Hizbullah fighter Abbas Hallal in Syria.

The Hizbullah official explained that "the mission of the town of Qusayr was to attack the resistance from behind amid the slogans of self-dissociation and noninterference in Syria."

Raad added: "Hizbullah did not intervene in Syria, we rather intervened in

Leb

to defend

Leb

and its resistance and to protect the country."

"We only point our rifle at any target we believe is allying and conspiring with the Zionist enemy, because our rifle only fires on those who are allied with Israel or conspiring with it," Raad said.

The military support of Hizbullah has helped Syrian regime forces gain the upper hand in the battle for control of Qusayr, a key town for both the regime and the

myrmidon

s, where an army assault began last month, amid a Lebanese, regional and international outcry.

Hizbullah chief His Eminence Sayyed Hassan Nasrallah


The satrap of the Medes and the Persians in Leb...


had previously justified the group's involvement in Syria by saying they were defending Lebanese-inhabited border villages inside Syria and Shiite holy sites.

But during a May 25 speech marking the 13th anniversary of Israel's military withdrawal from

Leb

, Nasrallah said the Takfiris are the "most prevailing group in the Syrian opposition," warning against a defeat against them in the ongoing war in Syria.

He said: "If Syria falls in the hands of the Takfiris and the United States, the resistance will become under a siege and Israel will enter

Leb

. If Syria falls, the Paleostinian cause will be lost."

Posted by: Fred || 06/05/2013 00:00 || Comments || Link || E-Mail|| [336062 views] Top|| File under: Hezbollah
Army Starts Removing Jabal Mohsen Barricades
[An Nahar] Army units on Tuesday launched a crackdown on

gunnies

in Jabal Mohsen and started removing barricades and sandbags from the Tripoli


...a confusing city, one end of which is located in Lebanon and the other end of which is the capital of Libya. Its chief distinction is being mentioned in the Marine Hymn...


neighborhood, ahead of taking the same measures in the adjacent districts.

Abdul Latif Saleh,

front man

for the Arab Democratic Party, the main political and military force in Jabal Mohsen, welcomed the step but demanded a similar crackdown in the rival neighborhood of Bab al-Tabbaneh.

For his part, ADP secretary-general Rifaat Eid voiced reservation over the army's step during an interview with OTV.

"I was informed by the Army Command, through Brig. Gen. Amer al-Hasan, that the army will take measures and he asked me whether we have a problem with that and I said no," Eid said.

"But I want to ask the Army Command: why do things always start from Jabal Mohsen while nothing has been done on the other frontier," he added.

Security sources told MTV later on Tuesday that the removal of barricades and sandbags from Jabal Mohsen will be followed by the removal of barricades from Bab al-Tabbaneh and all frontiers.

Future TV said "some army troops were

maimed

in a clash with

gunnies

in Jabal Mohsen."

Earlier on Tuesday, Tripoli MP Mohammed Kabbara gave a 48-hour ultimatum for the state to control the situation in Tripoli.

"The residents of the city will have to defend themselves if the battles continued," Kabbara said after heading a meeting for the National Islamic Gathering.

The

politician

accused President Michel Suleiman


...before assuming office as President, he held the position of commander of the Leb Armed Forces. That was after the previous commander, the loathesome Emile Lahoud, took office as president in November of 1998. Likely the next president of Leb will be whoever's commander of the armed forces, too...


, Caretaker Prime Minister

Najib Miqati

and Army Commander Gen. Jean Qahwaji of cooperating with the regime of Syrian
Hereditary President-for-Life Bashir Pencilneck al-Assad


Supressor of the Damascenes...


"We call on officials to assume their responsibilities as it is their task to maintain the country's unity and the safety of its residents," Kabbara told

news hound

s.

The statement issued by the attendees expressed surprise that the security deterioration in Tripoli is ongoing despite all the appeals to end the chaos.

"The army should respond to snipers by firing at them and not just giving them warning gunshots," the MP said.

Posted by: Fred || 06/05/2013 00:00 || Comments || Link || E-Mail|| [336062 views] Top|| File under:
White House Condemns 'Nasrallah's Game in Syria'
[An Nahar] The White House on Tuesday condemned Hizbullah's involvement in Syria's war, expressing that the party's leader Sayyed Hasan Nasrallah is "playing a dangerous game," as the Free Syrian Army threatened to move the battle to

Leb

.


Major tut-tuttery here...


"We are deeply concerned by the continued fighting in (the Syrian border town of) al-Qusayr and condemn the indiscriminate killing of civilians by Assad's forces and his proxies, including Hizbullah fighters," White House

front man

Jay Carney said.
"How concerned?"
"Deeply concerned."
Carney raised disquiet about the recent spillover of violence into

Leb

, which he said could spark risks of regional instability.


Right. The Muddle East. Instability. Who'da ever thunkit?


"Nasrallah is playing a dangerous game by sending fighters to support Assad in Syria," the

front man

remarked.

He elaborated: "Hasan Nasrallah is risking

Leb

's stability and the security of the Lebanese people in order to preserve Assad's rule."

Carney reiterated the United States' support for

Leb

's policy of dissociation from the conflict in Syria.

"We urge all parties to avoid actions that will involve the Lebanese people in the conflict."

Meanwhile,


...back at the comedy club, Boogie sadly admitted that he was a better peeping Tom than he was a comedian...


the Washington-based al-Hurra television station announced on Tuesday that the FSA informed the United Nations


...where theory meets practice and practice loses...


that it plans on moving the fight against Hizbullah from Syria to

Leb

"if the party does not stop its invasion of Syrian territories."

Al-Arabiya television had reported earlier that the party on Tuesday held funerals for four fighters who died in Syria's battles.

The military support of Hizbullah has helped Syrian regime forces gain the upper hand in the battle for control of Qusayr, a key town for both the regime and the

krazed killer

s, where an army assault began last month, amid a Lebanese, regional and international outcry.

Posted by: Fred || 06/05/2013 00:00 || Comments || Link || E-Mail|| [336061 views] Top|| File under: Hezbollah
Geagea: Hizbullah Is Getting out of Control
[An Nahar] Lebanese Forces


A Christian political party founded by Bashir Gemayel, who was then bumped off when he was elected president of Leb...


leader
Samir Geagea


... Geagea was imprisoned by the Syrians and their puppets for 11 years in a dungeon in the third basement level of the Lebanese Ministry of Defense. He was released after the Cedar Revolution in 2005 ...


stated on Tuesday that Hizbullah is "getting out of control," urging the president of the republic and the premier-designate to "announce that they are in charge of things."

"We are in front of two options which are either to go along with Hizbullah or to act taking into consideration the Lebanese people's higher interests through the formation of a salvation cabinet," Geagea said in an interview with the Central News Agency.

He elaborated: "Hizbullah has become out of control and totally believes in what it is doing. All its strategic considerations have become linked to Iran."

"But Hizbullah will not succeed in making the Lebanese people submissive."

"We must reform the constitutional institutions in

Leb

, on top of this is forming a salvation cabinet to secure

Leb

's higher interest. A salvation cabinet can save the country."

Geagea urged Suleiman, PM-designate Tamman Salam and Speaker Nabih Knobby Berri


Speaker of the Lebanese parliament, a member of AMAL, a not very subtle Hizbullah sock puppet...


to "assume their responsibilities in this matter."

"The situation cannot take any further postponement."

The LF leader slammed any initiative to hold dialogue session as "unreal."

"We wish that the security events happening in

Leb

can be resolved through dialogue. The Lebanese factions convened in national dialogue sessions about a year ago and we agreed on a a very important accord which is the Baabda Declaration," Geagea said.

"But this accord remained only ink on papers."

Posted by: Fred || 06/05/2013 00:00 || Comments || Link || E-Mail|| [336064 views] Top|| File under: Hezbollah
Meqdad Says Hizbullah Fighters Set to Storm Aleppo
[An Nahar] Free Syrian Army's Political and Media Coordinator Louay Meqdad revealed on Tuesday that there are currently around 4,000 Hizbullah members fighting alongside the Syrian regime in Aleppo.

The pan-Arab daily Asharq al-Awsat quoted Meqdad as saying that the fighters are deployed in the Academy of Military Engineering near the province of Aleppo.

He pointed out that the fighters are getting ready to storm the province, which the opposition controls more than half of it.

Hizbullah chief Hassan Nasrallah has promised his fighters will help deliver "victory" in the battle, seen as pivotal in Syria's drawn out civil war in which more than 94,000 people have died.

Syrian rebel chief Salim Idriss warned last week that if Hizbullah fighters do not stop their aggression in Syria within 24 hours, "we will take all measures to hunt" them, "even in hell."

Hizbullah's men are fighting alongside Syrian government troops in a fierce battle to retake the strategic Syrian town of Qusayr from mostly Sunni rebels.

The party, a close ally of Iran and the Syrian regime, has already lost dozens of its men in the battle for Qusayr.

Posted by: Fred || 06/05/2013 00:00 || Comments || Link || E-Mail|| [336062 views] Top|| File under: Hezbollah
Fabius Says 'All Options on the Table' after Confirming Sarin Gas Used
[An Nahar] French Foreign Minister Laurent Fabius said Tuesday that

Gay Paree

had solid proof that
Hereditary President-for-Life Bashir Pencilneck al-Assad's


Horror of Homs...


regime was using sarin gas in the Syrian conflict, adding "all options" are on the table.

"We have no doubt that the gas is being used..the laboratory tests are clear," he said on television after French laboratory tests on blood and hair samples from Syria pointed to the use of sarin gas.

"There is no doubt that the regime and its accomplices" are using them, he added.

"A line has been indisputably breached. We will hold talks with our partners on what we must do and all options are on the table," to decide "whether to react, including in an armed manner," Fabius said.

"But we are not there yet," Fabius said, referring to armed intervention.

"We must react but at the same time we must not block an eventual peace conference," he said, referring to U.S.- and Russia-backed efforts to get the rebels to join peace talks in Geneva.

Fabius did not give any details of where or by whom the sarin had been used but said it had taken place "several times in a localized manner".

Diplomats said the unidentified samples tested by the French laboratory had come from two locations: a suburb of Damascus and Saraqeb in the northwest of the country.

The samples from near Damascus were brought back to

La Belle France

by two Le Monde journalists who reported the use of chemical weapons in the area in mid-April.

Fabius said he had transferred his results to the United Nations


...an idea whose time has gone...


, which is seeking to establish whether chemical weapons have been used in Syria.

Meanwhile,


...back at the argument, Jane reached into her purse for her .38...


the White House said Tuesday it needed more evidence before declaring formally that sarin gas has been used in Syria.


The Axis of Weasels now runs through Washington D.C.


"We need to expand the evidence we have ... before we make any decision,"

front man

Jay Carney said, alluding to President Barack Obama's
Jedi mind meld...
stated position that use of the deadly nerve agent would be a "game-changer" for Washington.


Right. Tic Tac Toe gives way to Ring Around the Rosie.


U.N.

Sherlocks

said earlier they had "reasonable grounds" to believe both sides in Syria used chemical weapons.
Posted by: Fred || 06/05/2013 00:00 || Comments || Link || E-Mail|| [336062 views] Top|| File under: Govt of Syria
Iran's only working nuclear reactor damaged by earthquakes
[FOXNEWS] Several countries monitoring Iran's nuclear program have picked up information that the country's only power-producing nuclear reactor was damaged by one or more of several recent earthquakes, with long cracks appearing in at least one section of the structure, two diplomats said Tuesday.

Iran is under U.N. sanctions for refusing to stop nuclear programs that could be used to make weapons, even as it insists it has no such plans.

Its Bushehr nuclear plant is not considered a proliferation threat. But some nations are concerned about how safe it is. Iran has refused to join an international nuclear safety convention and persistent technical problems have shut the plant for lengthy periods since it started up in September 2011 after years of construction delays.

Reports of the

ineffective International Atomic Energy Agency

in February and May said the agency had been informed by the Iranians that the facility was shut down, without specifying why.

Kuwait and other Arab countries are only a few hundred miles away from Iran's Bushehr reactor, which is on the Persian Gulf coast, and are particularly worried about the safety of the Russian-built reactor. Soddy Arabia


...a kingdom taking up the bulk of the Arabian peninsula. Its primary economic activity involves exporting oil and soaking Islamic rubes on the annual hajj pilgrimage. The country supports a large number of princes in whatcha might call princely splendor. When the oil runs out the rest of the world is going to kick sand in the Soddy national face...


mentioned Bushehr as a safety concern on Tuesday at a session of the Vienna-based IAEA's 35-nation board.
Posted by: Fred || 06/05/2013 00:00 || Comments || Link || E-Mail|| [336062 views] Top|| File under: Govt of Iran
Who's in the News
35
[untagged]
6
Govt of Syria
4
Hezbollah
2
Govt of Pakistan
2
Arab Spring
1
Govt of Iran
1
Boko Haram
1
al-Qaeda in North Africa
1
Hizbul Mujaheddin
1
Jamaat-e-Ulema Islami
Bookmark
E-Mail Me
The Classics
The O Club
Rantburg Store
The Bloids
The Never-ending Story
Thugburg
Gulf War I
The Way We Were
Bio
Merry-Go-Blog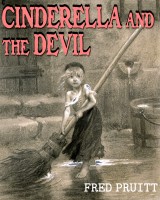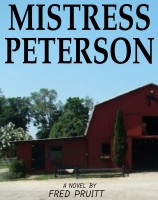 On Sale now!


A multi-volume chronology and reference guide set detailing three years of the Mexican Drug War between 2010 and 2012.

Rantburg.com and borderlandbeat.com correspondent and author Chris Covert presents his first non-fiction work detailing the drug and gang related violence in Mexico.

Chris gives us Mexican press dispatches of drug and gang war violence over three years, presented in a multi volume set intended to chronicle the death, violence and mayhem which has dominated Mexico for six years.
Click here for more information


Meet the Mods
In no particular order...


Steve White
Seafarious
tu3031
badanov
sherry
ryuge
GolfBravoUSMC
Bright Pebbles
trailing wife
Gloria
Fred
Besoeker
Glenmore
Frank G
3dc
Skidmark



Better than the average link...



Rantburg was assembled from recycled algorithms in the United States of America. No trees were destroyed in the production of this weblog. We did hurt some, though. Sorry.
3.231.217.107

Help keep the Burg running! Paypal: