-Short Attention Span Theater-
New York Police Called in Line: Women Can Go Topless
[An Nahar] As the summer sun shines in New York, many city dwellers will head to Central Park to soak up some vitamin D. And if police see topless female sunbathers, they have been reminded to let them be.

In February, the New York Police Department (NYPD) issued a somewhat unusual memo to its officers, and multiple reminders since then: a 1992 court decision states that women can bare their breasts without penalty.

"Members of the service are directed not to issue summonses, or take other enforcement action, against male or female individuals who are simply appearing in public unclothed above their waist," an NYPD memo says.

The freedom to go topless is one embraced by artist Holly Van Voast, who has made it a point to bare her breasts in public as often as possible. But she says the police are not playing by the rules.

She claims to have been tossed in the calaboose
You have the right to remain silent...
dozens of times. On occasion, she says she has been handcuffed, nabbed
Youse'll never take me alive coppers!... [BANG!]... Ow!... I quit!
for hours before being released and received summonses for "indecent exposure."

The colorful artist -- a platinum blonde with a fake dark mustache -- filed a complaint last month in a federal court in New York against the city and the NYPD, accusing them of harassment.

Her complaint states she was once "detained in the psychiatric hospital against her will for approximately six days" after being arrested near an elementary school in March 2012.


She's a platinum blonde who wears a fake mustache. It's understandable that people think she's either a detective or a lunatic.


Her complaint recalls the 1992 ruling and cites the NYPD memo. She is seeking unspecified punitive damages and compensation.
Posted by: Fred || 06/05/2013 00:00 || Comments || Link || E-Mail|| [6483 views] Top|| File under:
CSS Hunley on the Prowl
Obviously, the South is the only place where old times are not forgotten.


Oh, I don't know. Seem a lot of Liberals haven't forgotten the '60s.


On Friday afternoon, a New York motorist called police with a tip about a potential terror threat. Seems someone was hauling a suspicious-looking object -- it resembled a torpedo -- on the highways around the city.


Damn the torpedoes, full speed ahead!


Before long 30 agencies, including the Department of Homeland Security, were searching for this potential menace.


Knock-knock. Who's there? Landsub.


Even Coast Guard cutters in the area were on the lookout, since the thing looked sort of like a boat.


Calling all Cutters. Be on the lookout for a Rebel Submarine.


They should have set the terror color chart to Rebel Gray, because they were just hunting for a bunch of good ol' boys from Summerville hauling a replica of the H.L. Hunley to Connecticut for the weekend.


We all live in a Rebel submarine, a Rebel submarine, Rebel submarine.


"It's pretty bad when four Confederates and a replica of the Hunley can cause all this," says Mark Clark, general manager of the exhibit. "Maybe they were worried we were here to get them back."


The South shall raise periscope again!


You know, this is the most trouble the Hunley has caused Yankees in nearly 150 years.


The Rebels are coming! Hide the women an' chilluns.


The H.L. Hunley Traveling Exhibit has been cruising American highways for more than a decade.
In all that time, it hasn't sunk any U.S. warships, although it did get a flat tire outside of Atlanta last year.
The sub model, built by John Dangerfield, is a life-size iron replica of the first successful combat submarine in history.
The Hunley very briefly became a weapon of mass distraction.
Investigators finally turned up a surveillance photo of the Hunley exhibit rolling through a toll booth.
That was the first clue something was not amiss. Terrorists don't use toll booths.
Except maybe in "Blazing Saddles."


"Somebody's going to have to go back and get a shitload of dimes".


New York police eventually called the Warren Lasch Conservation Center, home of the Hunley. They were able to direct authorities to Clark.
Clark says the police were extremely nice when they reached him by phone in Connecticut on Saturday. That's probably because, by that time, they realized that a hand-cranked submarine bolted to a flat-bed trailer wasn't much of a threat to the Big Apple.
In fact, the Hunley Traveling Exhibit was at a Civil War show at Mystic Seaport -- where it was received warmly, by the way. No hard feelings among Connecticut Yankees.
Clark told New York police when the exhibit would be coming back through, gave them his license tag number. They didn't offer an escort, but they didn't try to set up another blockade, either.
On Monday, New York Police did not even remember the incident but said, "We get a lot of bizarre calls here."


You think?


The upshot is the Hunley got a little publicity, and may have educated a few folks -- which is the replica's purpose.

Not to blow up New York.
Posted by: Deacon Blues || 06/05/2013 00:00 || Comments || Link || E-Mail|| [6473 views] Top|| File under:
-Signs, Portents, and the Weather-
Hong Kong Man Finds He is a Woman after Doctor Visit
[An Nahar] A 66-year-old who lived his whole life as a man was given a surprising diagnosis after visiting the doctor in Hong Kong with a swollen abdomen -- he was a woman.


It's gonna be a betch learning to walk on high heels at age 66.


Doctors realized the patient was female after they found the swelling came from a large cyst on an ovary, the Hong Kong Medical Journal reported.
"Mr. Li, I'm giving you a referral to Dr. Pang."
"For what?"
"He's a gynecologist."
The condition was the result of two rare genetic disorders.


That's why it's not common.


The subject had Turner syndrome, which affects girls and women and results from a problem with the chromosomes, with characteristics including infertility and short stature.


If he's 66 he's past his fertile years anyway.


But he also had congenital adrenal hyperplasia, increasing male hormones and making the patient, who had a beard and a "micropenis", appear like a man.


"Look at that, Ethel! It looks like a miniature pee bug!"


"Were it not due to the huge ovarian cyst, his intriguing medical condition might never have been exposed," seven doctors from two of the city's hospitals wrote in the study published Monday.

The 1.37 meters (4.5 feet) tall patient, who grew up as an orphan, was found to have no testes, a history of urinary leakage since childhood, and stopped growing after puberty at the age of 10.


I think I'da suspected something was out of kilter around the fifth grade.


The doctors said there have been only six cases where both genetic disorders have been reported in medical literature. Turner Syndrome on its own affects only one in 2,500 to 3,000 females.

The Vietnam-born Chinese patient decided to continue "perceiving himself as having a male gender with the possible need of testosterone replacement," according to the journal.


Good idea. Forget the high heels. He probably doesn't have much cleavage, either.


Most men have a X and a Y chromosome and most women have a pair of X chromosomes. But people with Turner Syndrome tend to have only one X chromosome or are missing part of their second X chromosome.
Posted by: Fred || 06/05/2013 00:00 || Comments || Link || E-Mail|| [6462 views] Top|| File under:
Bangladesh
Opposition returns to JS
[Bangla Daily Star] BNP-led opposition

politician

s, with the exception of their leader
Khaleda Zia
Three-term PM of Bangla, widow of deceased dictator Ziaur Rahman, head of the Bangla Nationalist Party, an apparent magnet for corruption ...
, returned to parliament yesterday, a day after they had walked out of the House protesting an unofficial ban on rallies and meetings in the capital.


Makes sense. You can't walk out without being in.


They participated in all proceedings, including the question-answer session, breathing life into parliament yesterday.

No

politician

s from the treasury or the opposition bench used any abusive words against each other.

However,


there's more than one way to stuff a chicken...


speaking on a point of order, BNP

politician

Shahiduddin Chowdhury Anee blasted the government for arresting acting editor of Amar Desh Mahmudur Rahman, closure of the newspaper and shutdown of Digonto and Islamic Television.

In reply, Information Minister Hasanul Haq Inu said Amar Desh was responsible for instigating violence across the country by publishing false news and photographs. He, however, said the newspaper could be published from any printing press other than the Amar Desh press.

He said the two TV channels were shut down temporarily for broadcasting false news on Hefajat-e Islam's May 5 rally in Dhaka.

Interestingly, there was no pandemonium in parliament this time over the issues.

Speaking on a point of order, senior BNP

politician

Jamiruddin Sircar said the recent arrest of Abdul Jalal Khandaker, a BNP-backed candidate who was elected chairman of Talura municipality in Bogra on May 8, had made uncertain his oath-taking by the June 8 deadline.

Leader of the House Sheikh Hasina

...Bangla dynastic politician and current Prime Minister of Bangladesh. She has been the President of the Bangla Awami League since the Lower Paleolithic. She is the eldest of five children of Sheikh Mujibur Rahman, the founding father of Bangla. Her party defeated the BNP-led Four-Party Alliance in the 2008 parliamentary elections. She has once before held the office, from 1996 to 2001, when she was defeated in a landslide. She and the head of the BNP, Khaleda Zia show such blind animosity toward each other that they are known as the Battling Begums..
said she would take the initiative to make sure that the chairman-elect could take the oath ofoffice within the stipulated time.


Posted by: Fred || 06/05/2013 00:00 || Comments || Link || E-Mail|| [6465 views] Top|| File under:
2 robbers killed in cop action
[Bangla Daily Star] Two alleged robbers were killed and two others injured in a fight that broke out after police tried to foil a robbery attempt at Pahartali in Chittagong yesterday.
The dead are Md Manik, 28, and Md Selim, 30. They were members of a gang known as "Belal Bahini".
"You there! Cease and desist your nefarious actions!"
"Cheezit! Da cops!"
Abdur Rouf, officer-in-charge of Pahartali Police Station, said: "The duo was killed by their own machetes as they waved those desperately after being caught by police."
"Mahmoud! Watch where you're waving that-- [CHOP!]"
"Bet that hurt."
"Briefly. Very briefly. Here, you! Try to control that sharp-edged instrument!"
[CHOP!]
"Aaaaiiiieeee! I am undone!"
The two

maimed

-- Liakat and Hasan who sustained injuries in a similar fashion -- were admitted to Chittagong Medical College Hospital, the OC said.
"Whoa! What happened to them?"
"Runaway machete."
Sub-inspectors Nurul Islam and Md Alim were also hurt in the incident.
"Look out, Nurul! It's coming this way!"
"Aaaaiiiieeee!"
Police raided the City Gate area of the port city on a tip-off that a gang was preparing for robbery around 1:30am.
"[Yawn!] It's 1:30am. What do you feel like doing, Liakat?"
"I dunno. Let's go rob somebody."
"Yeah. But don't tell nobody, okay? They might tip off the cops!"


"Hokay. Let me call my buddy Mahmoud and tell him where we'll be."


Sensing police presence,
"It's da cops! Run!"
"Don't worry! I got my [CHOP!]"
the gang members opened fire on the law-enforcers,


[BANG! BANG! BANGETY BANG!]


and then swooped on them with machetes, the OC said.

"[CHOP!] Take that, minions of the law!"


Police tossed in the clink
Keep yer hands where we can see 'em, if yez please!
eight members of the including the two injured, and seized a single-barrel gun, a light gun, 10 bullets, a bullet cartridge, three machetes and a rod cutter from their possession. The six other arrestees are Belal, Sekander, Ismail, Saiful Islam, Osman and Suman.


Sounds like they rounded up pretty much the whole bahini.




And a good thing, too, since they got Belal. The Belal Bahini would've looked pretty sad without their namesake.

The OC said the gang had been active in the port city as well as Sitakunda, Hathazari and Satkania upazilas of Chittagong for the last five years.


"We have the death sentence on twelve systems!"


Belal, the ringleader, and his cohorts were accused in two robbery cases filed with Pahartali Police Station and several other cases in different

cop shoppe

s in the district, he added.


"You got the right to remain silent..."


Three cases -- one each for assaulting police, robbery attempt and carrying arms -- were filed with Pahartali Police Station, said Suzaet Khan, deputy commissioner (west zone) of Chittagong Metropolitan Police.


And thus the whole thing is wrapped up neatly and tied with a bow for placement in the archive, while the newest recruit is set to polishing the evidence before returning the items to their velvet lined display cases, there to await the next adventure of the Bangladesh Police.
Posted by: Fred || 06/05/2013 00:00 || Comments || Link || E-Mail|| [6466 views] Top|| File under:
The Grand Turk
Israeli expert says military coup possible in Turkey
The ongoing unrest in Turkey may lead to a new military coup in that country, Israeli political expert Avigdor Eskin told ArmInfo. The expert believes that Turkey is changing its image these days. Even if Prime Minister Erdogan manages to suppress the wave of protests, they will have a crucial role in the history for the former Ottoman Empire.

"I witnessed the overthrow of Nicolae Ceausescu in Romania, then the public unrest in Russia in 1991 and 1993. The scales are incomparable. Turkish dissidents managed to awaken the entire city. No spontaneous speeches for the authorities. A silent majority of people went into the streets protesting against extreme forms of Islamism. They do not favor Erdogan's aggressive behavior and country manners either. Actually, the entire creative class protests against Erdogan's regime. Students, intellectuals, businessmen and artists have come together on the same side of the fence," he said.

Eskin thinks that Erdogan is so far losing with every new day of protest that involves more and more people and shakes once strong positions of the authorities.

"At present, a military coup is also possible, given that it once had happened in Turkey before. If the police display violence and the victims to clashes reach significant scales, a new military coup is quite possible," he said.

At the same time, Eskin said, interference of external forces into the current developments on the shore of Bosphorus is not real at the given stage. Those forces failed to stop bloodshed in Syria. As regards Syria, the Israeli expert said, the unrest in Turkey may weaken the international pressure on Bashar Assad. The latter can take advantage of the situation and strengthen its positions.

"Inherently, what is currently being observed in Turkey is Middle East autumn. It is Arab Sprint with a negative sign. Nevertheless, at the given stage, the ongoing public unrest in Turkey constitutes no threat to the neighbor states," Eskin said for conclusion.

Posted by: Thromotch Pheatle9230 || 06/05/2013 00:00 || Comments || Link || E-Mail|| [6463 views] Top|| File under:
India-Pakistan
Kidnappers arrested, boy recovered
[Dawn] Police recovered a kidnapped boy and nabbed
Please don't kill me!
three alleged abductors including two women during a raid in the limits of Paharipura

cop shoppe

here on Monday.

Speaking at a

presser

at Paharipura

cop shoppe

, SP Khalid Mehmood said that three-year-old Tufail Ameen was kidnapped by a gang of abductors from outside his residence on May 23, 2013.

Gul Hassan, the father of the kidnapped boy, informed local police that his son left his residence to play with other children but did not come back. "I was searching for my son when unidentified people through a telephonic message demanded Rs2.5 million as ransom for his release," he said.

The SP said that since the day of kidnapping police were after the accused and at last succeeded and raided a house in the city areas. "We recovered the boy safely and also arrested three people," he said.

The accused were identified as Siknadar Hayat, Qaimat Baha and Naheed. The official said that during the initial interrogation the accused had also disclosed names of the rest of their accomplices. The other members of the gang were identified as Nasir Imran, Jamil Shah alias Sheena and Amjad, he added.

The SP said that efforts were underway to arrest the remaining accused. The arrested accused, he said, were members of an organised group of kidnappers. They were under interrogation, he added.

Posted by: Fred || 06/05/2013 00:00 || Comments || Link || E-Mail|| [6471 views] Top|| File under: Govt of Pakistan
JUP-N leader's killing: DPO suspends Basal police station staff
[Dawn] The district police officer (DPO) on Monday suspended the entire staff of Basal

cop shoppe

including SHO and Pind Sultani police post in charge for negligence in performing their official obligations during the clash among villagers two days ago.

As revealed by the DPO in preliminary investigations and visit to the

scene of the crime

, the responsible police officials did not take preventive measures to avoid the clash despite being informed by villagers, which led to the killing of JUP-N Attock district General Secretary Muhammad Dawood Mustafai and injuring of his three relatives.

Police officials were reluctant to arrest the accused who easily escaped after the clash over a land dispute, sources said.

This led to a protest by the relatives of

the dear departed

, villagers and JUP-N activists, sources said.

The protesters burnt the house of accused, Mityal police post and toll plaza on Kohat-Pindi road. All of suspended police officials were asked by the DPO to report to the district police lines till further order, sources added.

Meanwhile,


...back at the the conspirators' cleverly concealed hideout the long-awaited message arrived. They quickly got to work with their decoder rings...


the district police

front man

, Malik Javed, said the new staff at Basal

cop shoppe

and Pind Sultani police post is being appointed after the suspension of the previous staff.

He further said five different police teams have been formed under the supervision of SP Investigation Abbas Majeed Khan Marwat and are attempting to trace and arrest the absconding criminals involved.

So far seven, out of total 28 nominated accused, were tossed in the clink
Drop the gat, Rocky, or you're a dead 'un!
by the police and efforts are underway to arrest the remaining accused including master mind Sardar Ameer Khan, he claimed.

It is worth mentioning that the protesters agreed to end their two days long protest on Sunday evening only after the assurance of MNA Malik Itabar and DPO that all accused would be arrested within 72 hours.

Otherwise, they warned that they would stage protest demonstration on Kohat-Pindi road.

It is important to mention that Basal

cop shoppe

registered a murder and attempted murder case against 28 persons, including Sardar Ameer for allegedly killing Mr Mustafai and injuring his three relatives when

the dear departed

tried to get an agricultural land that belonged to poor villagers vacated from Ameer Group.

It may also be mentioned here that the accused had also been booked by Attock city

cop shoppe

for manhandling the then EDO Revenue Attock Nadeem Ahmed Abro on March 18, 2009 over dispute of a Patwari's transfer.

Posted by: Fred || 06/05/2013 00:00 || Comments || Link || E-Mail|| [6467 views] Top|| File under:
American woman gang-raped in India
[USATODAY] An American woman was gang-raped Tuesday in the northern Indian resort town of Manali, police said.

The 30-year-old woman was picked up early Tuesday morning by men in a truck as she was hitchhiking back to her guest house after visiting a friend, police officer Sher Singh said.

The three men in the truck then drove to a secluded spot and raped her, he said. She went to police and they filed a rape case.

No arrests had been made as of Tuesday afternoon, Singh said.

Authorities issued an alert for the three men and set up roadblocks to check any trucks leaving the town, he said.

The reported rape came after a Swiss tourist was gang-raped in March while on a cycling trip through rural India. Six men were incarcerated
Youse'll never take me alive coppers!... [BANG!]... Ow!... I quit!
in that attack. In a separate incident the same month, a British woman traveling in northern India jumped out of the third-floor window of her hotel room fearing a sexual attack after the hotel's owner tried to force his way into the room.

The assaults come amid heightened concern about sexual assaults in India that followed the fatal gang-rape of a young woman on a moving bus in New Delhi in December.
Posted by: Fred || 06/05/2013 00:00 || Comments || Link || E-Mail|| [6466 views] Top|| File under:
Southeast Asia
Myanmar to Free All Prisoners of Conscience 'Soon'
[An Nahar] Myanmar's president said Tuesday his government would soon release all prisoners of conscience, as part of sweeping political reforms following the end of junta rule.

Myanmar has formed a committee to review the cases of political detainees and "all the prisoners of conscience will be free soon", President Thein Sein said in a radio address.

"We are taking time to investigate cases that confuse criminal offences and political offences," he said, adding that people convicted of violent crimes linked to political acts "deserve their sentences".

The military junta which ruled for decades had denied the existence of political prisoners.

But hundreds of political detainees have been freed since reformist President Thein Sein took power in March 2011, and last November announced a review of all "politically concerned" cases.

However,


death is not the end. There remains the litigation over the estate...


activists say some 200 political prisoners remain in jail. They have accused Myanmar of using a series of headline-grabbing amnesties for political gain, aware that the international community is watching.

Posted by: Fred || 06/05/2013 00:00 || Comments || Link || E-Mail|| [6466 views] Top|| File under:
Indonesia Promotes Muslim Fashion
[An Nahar] Lanky models in high heels saunter down the catwalk, one wearing a huge pink rose headpiece while another's face is draped in a taupe silk headscarf adorned with dangling gold accessories.

But this is not a typical fashion show. There's no-see-through sheaths, naked midriffs or long exposed legs that scream sexy. Instead, everyone on the runway at the Islamic Fashion Fair show is covered from head to foot in loose-flowing fabrics with a variety of textures and colors.

Indonesia hopes to become the

Gay Paree

of

Mohammedan

fashion by 2020 with its bold designs and creative modern head wraps. The style is a far cry from the conservative black abayas worn in the Middle East. The colors range from fresh and light pastels to demure earth tones and lime green turbans along with wild print jackets. There's also a bit of shape revealed while keeping everything covered.

"

Mohammedan

fashion is always considered to be conservative," said Abel Haraba, a designer who showcased his clothes at the fashion fair that ended Sunday. "I'm trying to change that image by creating attractive designs and also to make those who wear my creations look more beautiful."

Posted by: Fred || 06/05/2013 00:00 || Comments || Link || E-Mail|| [6462 views] Top|| File under:
Who's in the News
35
[untagged]
6
Govt of Syria
4
Hezbollah
2
Govt of Pakistan
2
Arab Spring
1
Govt of Iran
1
al-Qaeda in North Africa
1
Jamaat-e-Ulema Islami
1
Hizbul Mujaheddin
1
Boko Haram
Bookmark
E-Mail Me
The Classics
The O Club
Rantburg Store
The Bloids
The Never-ending Story
Thugburg
Gulf War I
The Way We Were
Bio
Merry-Go-Blog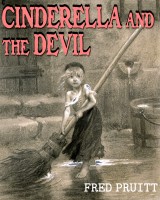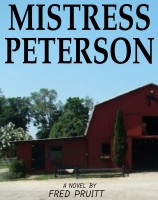 On Sale now!


A multi-volume chronology and reference guide set detailing three years of the Mexican Drug War between 2010 and 2012.

Rantburg.com and borderlandbeat.com correspondent and author Chris Covert presents his first non-fiction work detailing the drug and gang related violence in Mexico.

Chris gives us Mexican press dispatches of drug and gang war violence over three years, presented in a multi volume set intended to chronicle the death, violence and mayhem which has dominated Mexico for six years.
Click here for more information


Meet the Mods
In no particular order...


Steve White
Seafarious
Pappy
lotp
Scooter McGruder
john frum
tu3031
badanov
sherry
ryuge
GolfBravoUSMC
Bright Pebbles
trailing wife
Gloria
Fred
Besoeker
Glenmore
Frank G
3dc
Skidmark
Alaska Paul



Better than the average link...



Rantburg was assembled from recycled algorithms in the United States of America. No trees were destroyed in the production of this weblog. We did hurt some, though. Sorry.
3.235.176.80

Help keep the Burg running! Paypal: