Afghanistan
Afghanistan Rules Out Peace Deals With Haqqanis
[Dawn] Afghanistan welcomes the United Nations


...boodling on the grand scale...


' decision to impose sanctions on the Haqqani network and would not negotiate for peace with the group blamed for several high-profile attacks in the country, the presidential

front man

said on Tuesday.

On Monday the UN Security Council's Taliban sanctions committee added the Haqqani network to a UN blacklist, the United States said.

Aimal Faizi, President Hamid Maybe I'll join the Taliban Karzai
... A former Baltimore restaurateur, now 12th and current President of Afghanistan, displacing the legitimate president Rabbani in December 2004. He was installed as the dominant political figure after the removal of the Taliban regime in late 2001 in a vain attempt to put a Pashtun face on the successor state to the Taliban. After the 2004 presidential election, he was declared president regardless of what the actual vote count was. He won a second, even more dubious, five-year-term after the 2009 presidential election. His grip on reality has been slipping steadily since around 2007, probably from heavy drug use...
's chief

front man

, said Kabul backed the UN decision, but added it should have been made a long time ago to weaken the Haqqanis, a Pashtun tribe allied to the Afghan Taliban, who he said had carried out most of the terrorist attacks in the nation over the past 10 years.

Although the Afghan government is engaged in reconciliation talks with members of the Taliban, it rules out dialogue with the Haqqani group, believed to be based in the unruly border area between Pakistain and Afghanistan.

"We don't want any kind of deal with the Haqqanis, who were behind many of the attacks on

Afghan cops

and civilians including

women and kiddies

," Faizi told

Rooters

.

"We have certain negotiating conditions with armed opposition groups but the Haqqanis do not meet the criteria and they are in the service of a foreign spy agency."

Afghan and US officials have accused Pakistain's intelligence agency of using Haqqani

hard boyz

as proxies in Afghanistan to counter the influence of rival India. Islamabad denies the allegations.

The United States designated the Haqqani network a terrorist organization in September, a move the group's commanders said proved Washington was not sincere about peace efforts in Afghanistan.

Isolating the Haqqanis, who were blamed for the 18-hour attack on embassies and parliament in Kabul in April, could complicate efforts to secure peace in Afghanistan as most NATO


...the North Atlantic Treaty Organization. A single organization with differing goals, equipment, language, doctrine, and organization....


combat troops prepare to leave by the end of 2014.

The Haqqanis say they are intricately tied to the Afghan Taliban and both groups insist they must act in unison in any

grinding of the peace processor

.

Most of the Haqqani leaders have already been blacklisted individually but still, the Haqqanis run a sophisticated financial network, raising money through kidnapping, extortion and drug trafficking, but through a legitimate business portfolio that included import/export, transport, real estate and construction interests in Afghanistan, Pakistain and the Gulf.

Posted by: Fred || 11/07/2012 00:00 || Comments || Link || E-Mail|| [6460 views] Top|| File under: al-Qaeda in Pakistan
Africa Horn
Former Somali PM hails the new cabinet ministers
[Shabelle] Nur Hassan Hussein (Nur Adde) former TFG prime minister has welcomed the nomination of the new cabinet ministers proposed by Abdi Farah Shirdon, Somali PM last Sunday, after weeks of in-depth consultations with the president and speaker of the parliament.

In an interview with Shabelle Media while he was in Roma,

Italia

called upon Somali people to hail the cabinet, including two women--Fauzia Yusuf Haji Adan and Maryam Qasim are among 10 politicians joined a cabinet that has been significantly reduced in size compared to past transitional administrations.

Fozia Yusuf Haji Aden was named Foreign minister and deputy PM, for the first time in Somali history and this is another important milestone in the political process.

"I congratulate the Prime Minister on achieving this milestone in line with the 30 day time limit set out in the Provisional Constitution," he added.

However,


it was a brave man who first ate an oyster...


the designated cabinet ministers are expected to go to the parliament in the coming days for approval.
Posted by: Fred || 11/07/2012 00:00 || Comments || Link || E-Mail|| [6460 views] Top|| File under:
Africa North
Egypt's New Coptic Pope Opposed to Religious Constitution
[An Nahar] Egypt's new Coptic Christian Pope Tawadros II has said he would reject a constitution still in the making if it imposed a religious state in the

Mohammedan

-majority country, newspapers reported on Tuesday.

Tawadros, whose minority community has become increasingly fearful of the rise of Islamists to power in Egypt, also urged Christians not to leave the country stressing that they have co-existed with

Mohammedan

s for centuries.

"A constitution that hints at imposing a religious state in Egypt is absolutely rejected," he told journalists on Monday, a day after he was chosen pope, the independent Al-Watan newspaper reported.

A 100-member Constituent Assembly, dominated by Islamists and including politicians and public figures, tasked with drafting the new constitution is due to vote on the new charter on Sunday.

The new constitution is to replace the 1971 charter suspended by the military which took power when president Hosni Mubarak


...The former President-for-Life of Egypt, dumped by popular demand in early 2011...


was ousted in February last year.

Under Mubarak, and according to initial drafts of the new charter, the constitution says vaguely defined "principles" of Islamic law are the main source of legislation.

Egypt Christians and Jews may conduct their personal status affairs according to their own religious laws, according to an initial draft published by the official MENA news agency.

Addressing Copts who might be considering leaving Egypt, which has seen a spike in sectarian attacks on Christians over the past two years, Tawadros said Egypt was a "sacred land that has no equal in the world."

"As for our brothers in the country, whether Islamists or any others, we lived together for 14 centuries," he told the state-owned Al-Ahram newspaper.

Copts, the Middle East's largest Christian community, have suffered an increase in attacks that killed dozens of Christians after the overthrow of Mubarak and many had opposed the election in June of Islamist President Mohamed Morsi.

Posted by: Fred || 11/07/2012 00:00 || Comments || Link || E-Mail|| [6463 views] Top|| File under: Arab Spring
Non-African troops could intervene in Mali: conference
[Daily Nation (Kenya)]
Non-African troops could play a role in ousting Islamic Islamic fascisti from northern Mali, if African leaders agree to such a plan, experts finalising details for the military intervention said on Monday.

"If African heads of state agree, there will be non-African troops on the ground to help Mali win back its territory," an African official taking part in the meeting of international experts told AFP on the last day of the conference.

The official who spoke on condition of anonymity did not elaborate on where the troops would come from.

He said that the number of troops sent into Mali by the Economic Community of West African States (ECOWAS) "could reach 4,000 instead of the planned 3,000" and would be spread throughout the country.

He said delegates from Algeria had agreed not to give up the struggle against armed Islamists who are backed by Al-Qaeda in the Islamic Maghreb (AQIM).

Algeria, with its superior military, counter-terrorism and intelligence capabilities, is seen as key to any military operation but has been hesitant to get involved.

US Secretary of State
Hillary Clinton
... sometimes described as For a good time at 3 a.m. call Hillary and at other times as Mrs. Bill, never as Another Edward Everett ...
visited the west African heavyweight last week to lobby for support in ousting the

hard boyz

who western powers fear may turn the vast desert zone into a haven for terrorists.

They have already implemented a strict version of Islamic law, stoning and whipping transgressors, and have destroyed "idolatrous" ancient cultural treasures.

The Bamako conference was attended by experts from ECOWAS, the European Union


...the successor to the Holy Roman Empire, only without the Hapsburgs and the nifty uniforms and the dancing...


, African Union


...a union consisting of 53 African states, most run by dictators of one flavor or another. The only all-African state not in the AU is Morocco. Established in 2002, the AU is the successor to the Organisation of African Unity (OAU), which was even less successful...


, United Nations


...an idea whose time has gone...


and Algeria, who are helping Mali draw up a plan to be presented to the UN on November 26.

Another delegate told AFP that the UN is expected to finance the bulk of the military operation.

Posted by: Fred || 11/07/2012 00:00 || Comments || Link || E-Mail|| [6457 views] Top|| File under: Ansar Dine
Coptic coalition demands action following Salafist occupation of church land
[Al Ahram]
The Egyptian Coptic Coalition has demanded an investigation into an incident which took place on Monday night, when a group of Salafist

Mohammedan

s occupied a parcel of land owned by Egypt's Coptic Orthodox Church in Cairo's Shubra Al-Kheima district.

After illegally entering the land, the Salafists


...Salafists are ostentatiously devout Moslems who figure the ostentation of their piety gives them the right to tell others how to do it and to kill those who don't listen to them...


put up a sign bearing the words 'Al-Rahma Mosque' and performed Islamic prayers inside the premises.

The crowd only left when the church authorities informed the interior ministry.

Security forces were able to take down the sign on Tuesday morning.

The Egyptian Coptic Coalition group, in a statement issued Tuesday, held President Mohamed Morsi responsible for dealing with the incident and urged him to impose harsher punishments for such attacks. It also called for an investigation into Monday's incident immediately.

The group demanded authorities put in place strict laws that prohibit the appearance of "extremist" religious preachers whom the group accuses of spreading sectarianism.

The group also demanded the appointment of an "impartial' security official in each governorate to intervene immediately in cases of attacks on citizens or property on the basis of their religion.

In an earlier statement, Egypt's Maspero Copts Youth United also denounced the incident, attributing it to the state's failure to respond to earlier incidents of sectarian violence, including the burning of Christian churches which happened in the wake of last year's Tahrir Square uprising.

Posted by: Fred || 11/07/2012 00:00 || Comments || Link || E-Mail|| [6457 views] Top|| File under: Arab Spring
Gamaa Islamiya's Front Party to join Friday rally
[Al Ahram] The Building and Development Party -- the political wing of Egypt's Gamaa Islamyia movement -- announced on Tuesday that it would take part in a planned Friday protest to demand the application of Islamic Law in the country's new constitution.

"Gamaa Islamyia calls on whoever believes in God, Islam and Prophet Mohamed to support their law, as Egypt's secularist forces are working to eradicate the presence of Islamic Law in the constitution," read the statement, which went on to urge Egyptians to participate in the planned demonstration.

The protest -- organised by several political Islamist groups, including Gamaa Islamiya and the Salafist Calling -- had initially been planned for 2 November, but was delayed by one week in order to mobilise more participants.

Hundreds of Islamist supporters nevertheless gathered in Tahrir Square last Friday to stage a preliminary rally.

According to the group's statement, protesters will demand a major role for Islamic Law within Egypt's new national charter by including a constitutional article stating that Islamic law constitute "the main source of legislation."

The issue has provoked a heated dispute among Islamist and non-Islamist members of the Constituent Assembly (tasked with drafting a new constitution), with 'civil' -- i.e., non-religious -- forces calling for the article in question to remain unchanged from the 1971 constitution.

The previous charter had stated that only the "principles" of Islamic Law should represent the main source of legislation in Egypt.

Implementation of Islamic Law in Egypt's constitution has been a primary objective of several Islamist parties and groups in the wake of last year's Tahrir Square uprising.

At a panel discussion held in Alexandria on Monday, Salafist preacher and Salafist Calling member Abdel-Moneim El-Shahat vowed that the Salafist Calling "would not compromise" on the issue of the implementation of Islamic Law.

"We're going to mobilise the streets," said El-Shahat. "Every Egyptian who cares about their religion will demand that Islamic Law be fully -- not gradually -- applied under the terms of the constitution."

Posted by: Fred || 11/07/2012 00:00 || Comments || Link || E-Mail|| [6457 views] Top|| File under: Arab Spring
Africa Subsaharan
Uganda 'stabbed in back' by UN report: minister
[Daily Nation (Kenya)]
Uganda maintained a threat to withdraw troops from international peacekeeping operations after UN talks on Monday over accusations that it has backed rebels in the Democratic Republic of the Congo
...formerly the Congo Free State, Belgian Congo, Zaire, and who knows what else, not to be confused with the Brazzaville Congo or Republic of Congo, which is much smaller and much more (for Africa) stable. DRC gave the world Patrice Lumumba and Joseph Mobutu, followed by years of tedious civil war. Its principle industry seems to be the production of corpses. With a population of about 74 million it has lots of raw material...
.

Uganda's Communications and Information Minister Ruhakana Rugunda told AFP his country felt "stabbed in the back" by a UN report which said Uganda and Rwanda have helped M23 rebels who are battling DR Congo government forces.

Uganda, a major contributor to peacekeeping forces in Somalia, Ivory Coast, Sudan's troubled Darfur region and East Timor, has threatened to withdraw its soldiers unless the allegations are withdrawn.

Rugunda met with UN deputy secretary general Jan Eliasson and ambassadors from the 15-member UN Security Council to express outrage at the report.

"I said Uganda will withdraw from its peaceful engagements in the region unless there is definitive assurance from our neighbours in the region and also from the United Nations


...a lucrative dumping ground for the relatives of dictators and party hacks...


system," Rugunda said in the interview.

"We are waiting now to see how the Security Council will deal with the subject," he added.

UN

front man

Martin Nesirky said the world body has had "no official communication" from Uganda about the report and UN diplomats said no official threat to withdraw has yet been made.

The report on DR Congo by UN sanctions committee experts has infuriated Uganda and Rwanda, which both border the eastern region where M23 has been battling the government since March.

The experts said Uganda had "actively supported" M23, a movement led by wanted war criminal Bosco Ntaganda, who the report said had bought a house in the Ugandan capital Kampala.

The report quoted DR Congo army commanders and former M23 officers who said Uganda had deployed about 600 troops alongside Rwandan forces to help the rebels prepare attacks.

Rugunda said people who reported the troops to the United Nations had probably mistaken them for about 600 DR Congo troops who fled across the border to Uganda and were eventually sent back in July.

The minister noted that Uganda is the current chair of the International Conference on the Great Lakes Region, and that Uganda's President Yoweri Museveni is leading a mediation effort for DR Congo.

Rugunda said allegations in the report were an attempt to present Uganda as "a traitorous nation, after the president of the country has accepted the responsibility to mediate."

Posted by: Fred || 11/07/2012 00:00 || Comments || Link || E-Mail|| [6461 views] Top|| File under:
Arabia
Diplomat: Arms Cargo Was Illegal, Turkey Can Offer Help on Investigation
[Yemen Post] The arms which were seized in south Yemen days ago were shipped illegally and the Turkish authorities did not know about them, said Turkey's ambassador to Sanaa Fadli Showrman in a news conference on Tuesday.

"The arms were smuggled and the shipment will not affect the Yemeni-Turkish ties because Turkey is really concerned about Yemen's stability and security," he said.

"Turkey is ready to help Yemen investigate the trafficking of the arms. Turkey stands at one place from all factions in Yemen because it does not accept by any means that something affects the country's stability which serves its stability," he added.

Thousands of Turkish-made pistols were seized at the Aden port days ago that were hidden inside biscuit boxes. The authorities have identified the dealer to whom the arms were shipped from the Port of Mersin in Turkey.

Showrman said the trade between his country and Yemen will not be affected after the seizure. The two countries will sign a bilateral agreement to boost their customs cooperation as part of the plans to forge the bilateral links in all areas, he said.Turkish deputy prime minister for economic affairs, Ali Babacan, will arrive in Sanaa in the near future to hold talks about the bilateral cooperation and discuss how Turkey can expand its investments in Yemen.


Posted by: Fred || 11/07/2012 00:00 || Comments || Link || E-Mail|| [6460 views] Top|| File under:
Qatar, UAE Request $7.6 Bn in Missile Defense
[An Nahar] Qatar and the United Arab Emirates have asked to buy more than $7.6 billion in U.S. missile defense technology, the Pentagon said Tuesday.

The orders for the Lockheed Martin-made equipment were detailed in documents posted online late Monday by the Defense Security Cooperation Agency, which said it had notified Congress of the request.

Qatar has requested two Terminal High Altitude Area Defense (THAAD) fire units, 12 launchers and 150 interceptors, as well as radar units, other equipment, spare parts and training, all worth an estimated $6.5 billion.

The UAE has asked for 48 THAAD missiles and nine launchers, as well as spare parts and training, for a total of $1.135 billion, according to a second filing.

The THAAD system is designed to intercept and destroy ballistic missiles, including those carrying weapons of mass destruction.

The Pentagon recommended both proposed sales, saying the technology would strengthen regional security and reduce both states' dependence on U.S. forces.

Qatar, the UAE and other petroleum-rich Gulf states have eyed nearby Iran with increasing concern in recent years amid mounting tensions over Tehran's controversial nuclear program.

The United States maintains a large military presence in the Gulf and has sold billions of dollars worth of arms in recent years to Soddy Arabia


...a kingdom taking up the bulk of the Arabian peninsula. Its primary economic activity involves exporting oil and soaking Islamic rubes on the annual hajj pilgrimage. The country supports a large number of princes in whatcha might call princely splendor. When the oil runs out the rest of the world is going to kick sand in their national face...


and allied Gulf states.

Posted by: Fred || 11/07/2012 00:00 || Comments || Link || E-Mail|| [6460 views] Top|| File under: Govt of Iran
Bangladesh
Ramu attack was well-planned
[Bangla Daily Star] The mayhem in Ramu on September 29 night was a well-planned attack on the Buddhist community designed at least ten days ahead, claimed a government probe report.

The plan was executed in four phases, it said.

The probe body, however, could not find out how the plan was made and by whom, where, and when as it was pressed for time and had procedural limitations.

It suggested that a comprehensive and intensive investigation be undertaken to unearth the mystery.

The home ministry formed the four-member committee led by the Additional Divisional Commissioner of Chittagong, Mohammad Nurul Islam, on September 30.

The probe body submitted its report to the High Court through the attorney general's office yesterday as per the court's earlier order.

The Daily Star obtained a copy of the 96-page report, which was finalised on October 17.

Supreme Court lawyer Jyotirmoy Barua filed a writ petition on October 2, challenging the "inaction" of the police in protecting the Buddhist temples and houses of locals in Ramu, Cox's Bazar.

The HC on October 15 directed the government to submit a report to it by November 6 on the security measures it had taken before and after the attack on the Buddhist community there.

The bench of Justice Mirza Hussain Haider and Justice Kazi Md Ejarul Haque Akondo yesterday fixed November 13 for passing an order on the issue.

The report came up with 22 recommendations and an observation that it was regrettable that there had been no intelligence information about such a well-planned attack.

A mob destroyed 12 pagodas and more than 50 houses in Ramu on the night of September 29. The violence was apparently triggered by the image of a Buddhist youth's facebook page that had been photo-shopped, revealed The Daily Star investigation. The page had an image derogatory to Islam pasted on it.

In its report, the probe committee said the first out of the four phases of the plan execution was to create a religious sentiment while the second was for assembling people quickly.

In the third phase, the assembled crowd was made rowdy with provocation and in the fourth the attack, looting and arson were carried out, said the report.

However,


there is a theory which states that if ever anybody discovers exactly what the Universe is for and why it is here, it will instantly disappear and be replaced by something even more bizarre and inexplicable. There is another theory which states that this has already happened...


the probe committee said the derogatory photo of the holy Koran was tagged in Uttam Kumar Barua's facebook account on September 18 and 26 more facebook friends of Uttam "liked" the photo.

"It means the violence in Ramu took place ten days after the tagging of the photo and the

criminal mastermind

s chalked out their design by this time," the report said.

The probe body mentioned several motives behind the attack. The motives include achieving political gains by putting the government in an embarrassing situation, attempting to prove the government failed through deteriorating law and order, creating a sense of insecurity among the religious minority by damaging communal harmony and weakening the government's stance to prevent Rohingya intrusion.

The other motives include destroying the good relationship between Bangladesh and its neighbouring countries and development partners.

It, however, stressed the need for a combined intelligence agency effort and in-depth and comprehensive investigation to find out the main motive behind the incident.

The probe report gave a detailed description of the incident and mentioned that 205 people, including Uttam Kumar Barua, and Abdul Moktadir alias Alif, a student of a private polytechnic institute in Chittagong, were involved.

Local made arms--axes, iron rods, large knives--and diesel, petrol, gun powder, kerosene, bitumen, old tyres of cars, tree branches and bamboo sticks were used during the attack, said the report.

It also said a number of rioters were madrasa students and their teachers, wearing round-neck T-shirts and white caps on their heads.

The report recommended identifying the people involved --- the planners, conspirators and instigators.

It said the officer-in-charge (on duty) at Ramu Police Station could not realise the gravity of the incident and that the situation could have been tackled had proper security measures been taken at the beginning of the incident.The probe body recommended security measures at Buddhist-dominated areas. It also argued for controlling measures so that humiliating and immoral contents, photos, and information that hurt religious sentiments could not be easily accessed on social communication sites like Facebook,Twitter and Youtube.

Posted by: Fred || 11/07/2012 00:00 || Comments || Link || E-Mail|| [6460 views] Top|| File under: Jamaat-e-Islami
Alim 'tried' detained people before killing
[Bangla Daily Star] Abdul Alim along with a

Mighty Pak Army

officer used to hold "trials" of people placed in long-term storage
Youse'll never take me alive coppers!... [BANG!]... Ow!... I quit!
at a

Mighty Pak Army

camp in Joypurhat during the Liberation War and kill captives through issuing "verdicts", an eyewitness said yesterday.

Abdus Samad Mondal, a detainee at the army camp at Joypurhat Sugar Mill who had faced the so-called trial, yesterday testified against Abdul Alim in the crimes against humanity case at the International Crimes Tribunal-2.

Samad, of Panchbibi, talked about his confinement, the role of Alim in the "trial" and how he got away in 1971.

Samad, the fifth prosecution witness in the case, also said the former Convention

Moslem

League leader had formed the Shanti Committee and the Razakar force in the then Joypurhat sub-division.

The Shanti Committee and the Razakars, two anti-liberation forces, collaborated with the

Mighty Pak Army

and committed genocide, mass killings and other crimes against humanity during the war, according to prosecution documents.

Alim, 81-one-year-old politician and former minister of Ziaur Rahman's cabinet, was present in the courtroom yesterday when Samad gave vivid descriptions of his "trial".

Posted by: Fred || 11/07/2012 00:00 || Comments || Link || E-Mail|| [6457 views] Top|| File under: Jamaat-e-Islami
India-Pakistan
Pakistan Already Cracking Down On Haqqani Network. Honest: Kaira
[Dawn]
Pakistain is already cracking down on the Haqqani network and does not need to impose extra measures following the group's addition to the UN's blacklist, a government

front man

said on Tuesday.

The UN Security Council's Taliban sanctions committee on Monday added the Pakistain-based group, accused of high-profile attacks in Afghanistan, to its sanctions list.

The action obliges all UN members to implement an asset freeze, travel ban and arms embargo for the Haqqani network.

"The three elements of the ban -- arms embargo, asset freeze and travel ban -- are all already in place in Pakistain," Information Minister Qamar Zaman Kaira told

Rooters

.

The United States designated the Haqqani network as a terrorist organization in September, a move the group's commanders said proved Washington was not sincere about peace efforts in Afghanistan.

The Haqqanis, a group allied with the Afghan Taliban, are the most experienced fighters in Afghanistan and are blamed for some of the boldest attacks, including one on embassies and parliament in Kabul in April that lasted 18 hours.

US officials have long accused Pakistain of supporting the network, an allegation Islamabad denies.

"Which banned

krazed killer

can openly travel in Pakistain? We have also checked on financing and other transfers. There is no problem," Kaira said.

A few months ago, the leader of a banned
...the word banned seems to have a different meaning in Pakistain than it does in most other places. Or maybe it simply lacks any meaning at all...
organization openly led a march into the capital, Islamabad.

Gretchen Peters, who wrote a report on Haqqani finances for the Combating Terrorism Center, said Pakistain could shut down the Haqqanis if it wanted.

"That's patently not true" that they have already cracked down, she said.

Seized receipts and other documents showed Haqqani leaders owned property, construction, trading and transport firms and bought weapons and ammunition inside Pakistain, she said.

A small team of financial

Sherlocks

with strong political backing could severely damage the network, she said, citing US successes in tackling South American

narco mob

s and seizing assets of the Lebanese

krazed killer

group Hezbollah.

So far, it is unclear how well the sanctions will be enforced. Peters' report found that most of the Haqqani assets were in Pakistain and the United Arab Emirates.

"A sanction is like an arrest warrant. It only means something if countries act on it," she said.

In Pakistain, decisions about counter-terrorism and military strategy are taken by the military, which has ruled Pakistain for more than half of its 65-year history.

So far, the army has been conspicuously silent on the UN sanctions and US designation of the Haqqanis as terrorists.

The military's Inter-Services Intelligence Agency (ISI) is widely believed to be its most competent and well-resourced of more than a dozen Pak security agencies.

It is also the agency that the United States has previously accused of supporting the Haqqani network.

Posted by: Fred || 11/07/2012 00:00 || Comments || Link || E-Mail|| [6461 views] Top|| File under: Govt of Pakistan
No Parallel Administration Acceptable, Bara Jirga Warned
[Dawn] LANDI KOTAL: No parallel administration would be tolerated in Bara anymore, Khyber Agency
Political Agent Mutahir Zeb told a jirga of Bar Qambarkhel elders on Monday.

Sources said that tribal elders requested the political agent to extend the deadline, set for launching a military operation in the area. The political agent told the tribal elders that he would forward their request to the authorities but didn't make any promise about extension in the deadline, they added.

The authorities had asked the tribal elders to hand over wanted

hard boy

s, expel Afghan

holy man

s, close private jails in the area and regulate activities of a banned

gang

before Nov 5 otherwise a military operation would be launched in Bar Qambarkhel.

However,


death is not the end. There remains the litigation over the estate...


the tribal elders failed to respond within specified time to the government demands, sources said.

A jirga of Bar Qabmarkhel elders, headed by MNA Hamidullah Jan Afridi, held a meeting with political administration to seek extension in the deadline.

The MNA told Dawn after the meeting that the political agent promised to forward their request for an extension in the deadline but declined to make any concrete promise.

Sources said that the political agent reminded the jirga that it had failed to furnish any guarantee regarding handing over of wanted

hard boy

s, whose names were provided to Bar Qambarkhel elders few months ago.

"Also, the political agent was visibly not happy with Bar Qambarkhel

rustics

for providing shelter to

hard boy

s, wanted by security forces in subversive acts," sources said.

They said that the political agent expressed his inability in extending the deadline as members of Amr Bil Maroof Wa Nahi Anil Munkir, the banned

gang

, who were supposed to attend the jirga, did not turn up.

"This jirga has lost its utility and also the confidence of the government as it has failed to remove the apprehensions of the government," the jirga was told by the political agent. He said that no parallel administration would be tolerated in Bara anymore.

Meanwhile,


...back at the Council of Boskone, Helmuth had turned a paler shade of blue. Star-A-Star had struck again...


security forces on Monday plugged all entry and exit points of Bara tehsil, restricting the movements of hundreds of stranded families in Shalobar, Malakdinkhel, Sipah and Bar Qambarkhel areas.

It was also learnt that hundreds of army soldiers were deployed at Al-Haj Market near Bara Bazaar, Fort Salop, Jansi Fort and Shahkas area in Jamrud.

Posted by: Fred || 11/07/2012 00:00 || Comments || Link || E-Mail|| [6461 views] Top|| File under: Lashkar-e-Islami
Paroled Undertrial Prisoners: Prosecution Dept Has Files Of 37 Out Of 70 Cases
[Dawn]
While the 35 paroled undertrial prisoners whose whereabouts are not known to the police and home department authorities were involved in 70 different cases, including over two dozen murder cases, the prosecution department has so far received files of only 37 cases, it emerged on Monday.

Sources told Dawn that a meeting of prosecutors, with Sindh Prosecutor General Shahadat Awan in the chair, was held at the SPG office on Monday to follow the cases of the absconding paroled UTPs as directed by the Supreme Court in its order on the proceedings of the implementation of the suo motu
...a legal term, from the Latin. Roughly translated it means I saw what you did, you bastard...
case on

assassination

s in Bloody Karachi


...formerly the capital of Pakistain, now merely its most important port and financial center. It may be the largest city in the world, with a population of 18 million, most of whom hate each other and many of whom are armed and dangerous...


The sources said that two UTPs were acquitted by the courts concerned, while the case against one of the UTPs was later withdrawn by the government.

They said that remaining case files would be handed over to the prosecutor general office for further proceedings before the respective trial courts.

They added that the SPG also sought record of the paroled UTPs from the provincial prisons chief as the record of jail warrants and personal bonds was kept at the prison.

They said that the list of the UTPs submitted by the prison authorities in the Supreme Court only contained the numbers of FIRs registered against them and it did not have the case numbers given by the relevant trial courts.

The sources said that the record of absconding paroled UTPs was being sought from the prison's authorities to ascertain the courts where they were being tried.

The meeting was attended by the district public prosecutors of the five judicial districts of

Bloody Karachi

, Zainub Humerani, Shahab Uddin Memon, Abdul Wahid Ansari, Anver Shah and Samina Ghauri and the special public prosecutors of the anti-terrorism courts, Abdul Maroof, Muzaffar Solangi and Mohammed Shahid.

The sources said that the district public prosecutors concerned had also moved the trial courts for certified copies of the judicial files of the cases against the absconding paroled UTPs.

They said that the prosecutors' meeting would continue on Tuesday to chalk out the future legal course for the cases of paroled UTPs.

Posted by: Fred || 11/07/2012 00:00 || Comments || Link || E-Mail|| [6457 views] Top|| File under: Govt of Pakistan
Israel-Palestine-Jordan
Netanyahu Vows To Stop Iran, Even In Defiance Of America
[Times of Israel] TV report details

liquidation

s and sabotage in Israel's decade-long battle to thwart Tehran, traces ups and downs of coordination with Washington; Olmert slams PM for 'spitting' in Obama's face

Israel's Prime Minister Benjamin Netanyahu vowed on Monday night to put a stop to Iran's nuclear program by whatever means necessary -- even in outright defiance of American objections -- if neither sanctions, nor other international action, achieves that goal.

"There is no doubt about Iran's intention -- to destroy us," Netanyahu said. "I won't be reconciled to that."

Asked in an interview whether, if reelected in January, he would "pledge that Iran won't have a nuclear program by the end of your next term," Netanyahu said simply, "Yes."

When it was put to him that the US has opposed a unilateral Israeli resort to force, Netanyahu said President Barack Obama
We're gonna punish our enemies and we're gonna reward our friends who stand with us on issues that are important to us...
had stated that Israel has the right to defend itself as it sees fit, and that Israel dare not entrust its future to others, even to the United States. Israel's prime ministers had ignored US disapproval in establishing the country in 1948 and preempting the Arab attack in the 1967 war, he noted.

Netanyahu was interviewed as part of an investigative TV report that traced Israel's efforts over the past decade to thwart Iran's march toward the bomb. The documentary, which included interviews with several serving and former top politicians and security chiefs, detailed sabotage,

liquidation

s of scientists and other measures used by Israel -- as reported in foreign publications -- to slow the Iranian program. It described the 2007 air strike that destroyed Syria's nuclear reactor as "a general rehearsal for an attack" on Iran.

Asked whether he believed Netanyahu had the guts to order a strike on Iran, the prime minister's former national security adviser, Uzi Arad, said he had "no doubt."

When it was put to Netanyahu himself that others believed he lacked the guts to order a strike, he replied, "I hope I won't have to."

A central theme of the program was the assertion that Netanyahu and his Defense Minister Ehud Barak had ordered the defense establishment in 2010 to elevate its state of readiness so that it would be capable of attacking Iran within hours if so required -- "the closest Israel has come to attacking Iran," according to the program -- but that two top security chiefs flatly refused to do as they were told.

The order to raise the IDF state of readiness to what was codenamed "P Plus" was given by Netanyahu and Barak to then-chief of the General Staff Gabi Ashkenazi and Mossad chief Meir Dagan at a meeting in Jerusalem two years ago, the program said.

But Dagan, the program claimed, rejected it as "illegal," noting that a full cabinet decision was required for such an order. And Ashkenazi, the program said, vehemently opposed the step because he considered it "a strategic mistake" and feared that implementing the order might lead to an unintended war.

Asked about these dramatic exchanges, Netanyahu did not respond directly, but he indicated that they were inaccurate. And he stressed that "ultimately, the responsibility (for such decisions) is the prime minister's." The chief of staff "has the right to make recommendations," he said. But as prime minister, he would overrule such recommendations if necessary, he indicated.

Barak did not deny seeking to order the raised state of readiness, but he said it had proved impossible because Ashkenazi had not prepared a viable military option. Sources close to Ashkenazi told the program this was untrue.

Vowing that Israel "is ready to act" against Iran, Netanyahu said he was watching the Islamist regime "advancing step by step... toward producing nuclear bombs." When the Jews were being murdered by the Nazis, they were unable to save themselves, he said. But he, as Israel's prime minister, did have the capacity to protect the Jewish nation. "When we didn't have a state, we begged others" to defend the Jews, he said. "Today, we're not begging, we are preparing."

A second major theme of the hour-long program featured withering criticism by former prime minister Ehud Olmert, who is considering making a political comeback ahead of January's general elections, of the handling of the Iranian threat by Netanyahu and Barak. Olmert also blasted Netanyahu for damaging Israeli ties with the

B.O. regime

.

Lambasting Netanyahu's evident readiness to strike at Iran if all else fails, even in defiance of the United States, Olmert asked mockingly which planes, bombs and special technologies Israel would use -- underlining the centrality of American military hardware to Israel's military capacity. Without naming names, he wondered who Netanyahu would turn to "if something is missing" from the range of equipment needed for an attack or the re-supply needed to sustain one. "Would it be to the people in whose faces we're spitting," he wondered, "those who we're trying to prevent being president of the United States?"

Olmert was reviving allegations that Netanyahu has sought to undermine the Obama presidency and encourage the challenge of Republican candidate Willard Mitt Romney


...former governor of Massachussetts, currently the Publican nominee for president. He is the son of the former governor of Michigan, George Romney, who himself ran for president after saving American Motors from failure, though not permanently. Romney has a record as a successful businessman, heading Bain Capital, and he rescued the 2002 Winter Olympics from the midst of bribery and mismanagement scandals. More to the point, he isn't President B.O...


in Tuesday's presidential elections.

Responding directly to Olmert's comments, Netanyahu said such an approach could require Israel, unacceptably, to subcontract its destiny to others. "We're supposed to say there's nothing we can do?" he asked rhetorically, rejecting the notion. "If our backs are to the wall, we'll do what's necessary," he said.

Earlier in the program, without relating to any specific incidents, Olmert had related to the dilemmas he had faced as prime minister when ordering operations designed to slow Iran's march to the bomb. Implying but not stating that he had ordered

liquidation

s of people involved in the Iranian nuclear program, he said "I asked myself questions" about such operations, but reminded himself of the imperative "to prevent Iran from developing the fuse that could end my children's lives."

The program, part of a documentary series called "Uvda" (Fact) on Israel's Channel 2, traced Israel's efforts to stop the Iranian bomb throughout the past decade.

In 2002, it said, then-prime minister Ariel Sharon had ordered Mossad chief Dagan to focus on the Iranian threat. A special Mossad unit was established and, via "dozens of intelligence operations," information was gathered first on Iran's reactor at Natanz and then on the clandestine facility at Qom.

Shown the proof, president George W. Bush assured Israel, "Don't worry, they won't have a nuclear weapon," an aide to Sharon told the program.

But Israel, by 2007, had decided it needed to have its own "program for action," Barak told the program. An Israeli document briefly shown on screen related to plans "to set the Iranians back by at least a few years" and noted, "Israel may have to strike..."

When the American National Intelligence Estimate in late 2007 asserted that Iran had frozen its nuclear weapons program, Israel was stunned, the program said. Its intelligence information conclusively proved that the NIE was wrong, former IDF military intelligence chief Amos Yadlin told the program. "There then followed" a series of

liquidation

s,

kaboom

s and other setbacks in the Iranian program.

"A lot of things went wrong," Olmert noted.

"Things blew up," added Barak.

In 2008, when Bush visited Israel, Olmert said he showed the US president incontrovertible proof that Iran was seeking the bomb. From then on, Olmert said, the US and Israel agreed on open sharing of all relevant intelligence information, and to work together to thwart Iran.

There was one caveat, however, the program noted: Bush made it clear that he was "with you all the way," so long as Israel did not resort to unilateral military action.

The program featured much sniping by Olmert at Barak, and vice versa, with each accusing the other of requiring more responsible supervision. Olmert said he would not want "the overall responsibility" for thwarting Iran to be in Barak's hands. Barak said that "when it comes to using force," Olmert "requires supervision." Barak served as defense minister in the Olmert government until four years ago, continuing to hold the post in the current Netanyahu government.

The rebuffed call by Netanyahu and Barak for Ashkenazi and Dagan to get the military establishment ready for a possible strike within hours, the program said, brought Israel "closer than ever" to a strike. This section of the "Uvda" report was partially broadcast on Sunday night, prompting headlines in the Hebrew dailies on Monday.

Relating indirectly to the reported differences of opinion with his former security chiefs, Netanyahu said in his interview that he was "not eager for war" and hoped sanctions or other international action would thwart Iran.
Posted by: trailing wife || 11/07/2012 00:00 || Comments || Link || E-Mail|| [6467 views] Top|| File under:
Syria-Lebanon-Iran
Iran Says Three Arab Countries Let Israel Use Their Air Space To Strike In Sudan
[Times of Israel] Tehran's foreign minister says countries were told in advance of last month's attack on Khartoum munitions factory

Three Arab countries allowed Israeli jets to fly through their airspace prior to attacking a military factory last month near Khartoum, Sudan, Iranian Foreign Minister Ali Akbar Salehi charged on Monday.

Arab countries "knew about the Israeli operation before it was carried out," Salehi told Kuwaiti newspaper Al Watan. "The planes flew over three countries I won't name," he said.

A direct route from Israel to Sudan would not necessarily require overflying three countries, but rather could solely involve Egypt. An attack from the east, which Sudan said is what happened, might involve a route including Jordan, Soddy Arabia


...a kingdom taking up the bulk of the Arabian peninsula. Its primary economic activity involves exporting oil and soaking Islamic rubes on the annual hajj pilgrimage. The country supports a large number of princes in whatcha might call princely splendor. When the oil runs out the rest of the world is going to kick sand in their national face...


, and Eritrea


...is run by the People's Front for Democracy and Justice (PFDJ), with about the amounts of democracy and justice you'd expect from a party with that name. National elections have been periodically scheduled and cancelled; none have ever been held in the country. The president, Isaias Afewerki, has been in office since independence in 1993 and will probably die there of old age. ...


The alleged October 24 attack in Sudan resulted in the destruction of the Yarmouk Complex, and the Sudanese Minister of Information Ahmed Belal Osman blamed Israel for the strike. Israel made no public comment.

Belal said "four planes coming from the east" that "used sophisticated technology" carried out an Arclight airstrike on the munitions plant. "We think Israel did the bombing."

Sudan has threatened to retaliate against Israeli interests.
Posted by: trailing wife || 11/07/2012 00:00 || Comments || Link || E-Mail|| [6464 views] Top|| File under: Govt of Iran
Syria's SNC Insists on Leading Role
[An Nahar] The opposition Syrian National Council, meeting in Qatar to broaden its membership, said Tuesday that the "cornerstone" umbrella group should preserve its leading role in any revamp.

SNC chief Abdel Basset Sayda also denounced the failure of the international community to act to end "massacres" being committed by forces loyal to the regime of
Hereditary President-for-Life Bashir Pencilneck al-Assad


Leveler of Latakia...


His remarks were made during a meeting of the SNC general assembly in the Qatari capital Doha, as the United States heaped pressure on the opposition to form a wider structure.

Sayda said the SNC would take part in a broad opposition meeting on Thursday called by host Qatar and the Arab League


...an organization of Arabic-speaking states with 22 member countries and four observers. The League tries to achieve Arab consensus on issues, which usually leaves them doing nothing but a bit of grimacing and mustache cursing...


, but insisted on a leading role for the council.

"We will attend the meeting with an open heart and mind. But we would like to stress from the start the need to keep the SNC as the cornerstone of the Syrian opposition," said the SNC chairman.

"We think that any attempt to target the SNC, whether intentionally or not, will prolong the crisis," he added.

Opposition figures meeting in Doha are expected to discuss an initiative by leading dissident Riad Seif to unite all Syrian groups opposed to Assad.

The proposal, which seems to enjoy U.S. support but has encountered reservations from some SNC members, will top the agenda of the broader meeting on Thursday.

But the former head of the SNC, Burhan Ghalioun, feared that Thursday's meeting was aimed to abolish the council which seems to have fallen from grace in Washington.

"The council rejects taking part in a framework that aims to kill it off," Ghalioun told AFP.

"We are working to turn the (forthcoming) meeting from a conference aimed at killing the SNC to a conference that would continue the work started by the council," he said.

Posted by: Fred || 11/07/2012 00:00 || Comments || Link || E-Mail|| [6460 views] Top|| File under: Govt of Syria
British PM Arrives in Saudi, Says Would Agree Safe Exit for Assad
[An Nahar] British Prime Minister
David Cameron
... has stated that he is certainly a big Thatcher fan, but I don't know whether that makes me a Thatcherite, which means he's not. Since he is not deeply ideological he lacks core principles and is easily led. He has been described as certainly not a Pitt, Elder or Younger, but he does wear a nice suit so maybe he's Beau Brummel ...
said he would support granting Syrian
Hereditary President-for-Life Bashir Pencilneck al-Assad


Scourge of Qusayr...


a safe passage out, if requested, to end the nation's bloodshed, in a television interview Tuesday.

Asked what he would say if Assad asked for a safe exit, Cameron told Saudi-owned Al-Arabiya TV: "Done. Anything, anything to get that man out of the country and to have a safe transition in Syria."

"Of course, I would favor him facing the full force of international law and justice for what he's done," he said, according to a transcript of the interview made available to the press.

"I am certainly not offering him an exit plan to

Britannia

but if wants to leave, he could leave, that could be arranged," he added.

Cameron who is on a tour of the Middle East, arrived on Tuesday in Soddy Arabia


...a kingdom taking up the bulk of the Arabian peninsula. Its primary economic activity involves exporting oil and soaking Islamic rubes on the annual hajj pilgrimage. The country supports a large number of princes in whatcha might call princely splendor. When the oil runs out the rest of the world is going to kick sand in their national face...


after concluding a two-day visit to the United Arab Emirates.

"I am very frustrated that we can't do more," Cameron said.

"This is an appalling slaughter that is taking place in our world today -- 40,000 lives lost already and you can see, on your television screens, night after night, helicopters, airplanes belonging to the Assad regime pounding his own country and murdering his own people," he said.

Cameron highlighted the need to help the opposition, without elaborating how.

"We must ask ourselves what more can we do: how can we help the opposition? How can we put the pressure on Assad? How can we work with partners in the region to turn this around?" Cameron said.

But when asked about arming the rebels, he said: "We are not currently planning to do that. We are a government under international law and we obey the law."

"My fear is, firstly, that the slaughter will continue, that the loss of life will continue. That should be our number one concern.

Posted by: Fred || 11/07/2012 00:00 || Comments || Link || E-Mail|| [6461 views] Top|| File under: Govt of Syria
Who's in the News
30
[untagged]
4
Arab Spring
3
Govt of Pakistan
3
Jamaat-e-Islami
2
al-Qaeda in Pakistan
2
al-Shabaab
2
Govt of Syria
2
Govt of Iran
1
Ansar Dine
1
al-Qaeda in Iraq
1
al-Qaeda in Arabia
1
al-Qaeda
1
Lashkar e-Jhangvi
1
Lashkar-e-Islami
Bookmark
E-Mail Me
The Classics
The O Club
Rantburg Store
The Bloids
The Never-ending Story
Thugburg
Gulf War I
The Way We Were
Bio
Merry-Go-Blog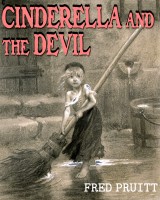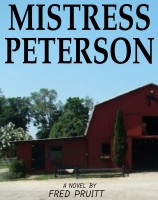 On Sale now!


A multi-volume chronology and reference guide set detailing three years of the Mexican Drug War between 2010 and 2012.

Rantburg.com and borderlandbeat.com correspondent and author Chris Covert presents his first non-fiction work detailing the drug and gang related violence in Mexico.

Chris gives us Mexican press dispatches of drug and gang war violence over three years, presented in a multi volume set intended to chronicle the death, violence and mayhem which has dominated Mexico for six years.
Click here for more information


Meet the Mods
In no particular order...


Steve White
Seafarious
Pappy
lotp
Scooter McGruder
john frum
tu3031
badanov
sherry
ryuge
GolfBravoUSMC
Bright Pebbles
trailing wife
Gloria
Fred
Besoeker
Glenmore
Frank G
3dc
Skidmark
Alaska Paul



Better than the average link...



Rantburg was assembled from recycled algorithms in the United States of America. No trees were destroyed in the production of this weblog. We did hurt some, though. Sorry.
34.239.167.149

Help keep the Burg running! Paypal: