Economy
Market Meltdown
U.S. stocks dived on Wednesday, with the Dow Jones Industrial Average sinking more than 300 points, as anxiety about the so-called fiscal cliff hit investors in the wake of the re-election of President Barack Obama who will face once again a divided Congress.

"Our base-case scenario is the fiscal cliff is now the base-case scenario," said Dan Greenhaus, chief global strategist at BTIG LLC.

"Today with Obama being re-elected, people are saying 'wait a second, this is a real possibility,'" said Greenhaus of the more than $600 billion in tax hikes and spending cuts scheduled to take effect in January should Congress fail to reach a budget agreement

Posted by: Au Auric || 11/07/2012 12:30 || Comments || Link || E-Mail|| [6457 views] Top|| File under:
Obama May Levy Carbon Tax to Cut U.S. Deficit, HSBC Says
Barack Obama may consider introducing a tax on carbon emissions to help cut the U.S. budget deficit after winning a second term as president, according to HSBC Holdings Plc.

A tax starting at $20 a metric ton of carbon dioxide equivalent and rising at about 6 percent a year could raise $154 billion by 2021, Nick Robins, an analyst at the bank in London, said today in an e-mailed research note, citing Congressional Research Service estimates. "Applied to the Congressional Budget Office's 2012 baseline, this would halve the fiscal deficit by 2022," Robins said.

Hurricane Sandy sparked discussion on climate protection in the election after presidential candidates focused on other debates, HSBC said. A continued Republican majority in the U.S. House of Representatives means Obama's scope for action will be limited, Robins said. Cap-and-trade legislation stalled in the U.S. Senate after narrowly passing the house in 2009.

North American discharges fell 1.3 percent last year amid slowing economic growth. In China, the world's biggest emitter, greenhouse gases from fuel use rose more than 9 percent in 2011, according to BP Plc (BP/) statistics published on June 13.

"Cap-and-trade has been demonized" and Obama probably won't seek to install such a program in his second term, Richard Sandor, founder of the world's biggest carbon trading exchange in Europe, said today at the presentation in London of his book titled Good Derivatives.

New carbon trading programs in California, China and Brazil may encourage U.S. lawmakers to introduce greenhouse gas trading by about 2020, Sandor said.

Posted by: Au Auric || 11/07/2012 12:15 || Comments || Link || E-Mail|| [6510 views] Top|| File under:
Recession on its Way With 2nd Obama Term
The United States is headed for a recession during President Barack Obama's second term, renowned financial guru Steve Forbes predicted Wednesday.

"We won't get a depression, thankfully. This is still a very resilient economy, but we will have a recession," Forbes, chairman and editor-in-chief of Forbes Media, told Newsmax.TV in an exclusive interview.

"Raising taxes on capital, raising taxes on small businesses, which we will likely get now, particularly since the Republicans did so badly in the Senate races, that is going to pose a real burden.

"We have Europe doing the same thing: piling on new taxes, Japan piling on new taxes. The Federal Reserve is going to continue to undermine the dollar, which is going to hurt small and medium-size business. It's going to be very tough sledding next year."

Posted by: Au Auric || 11/07/2012 11:52 || Comments || Link || E-Mail|| [6470 views] Top|| File under:
Home Front: Politix
Victory puts Obama in position to expand government's reach
Both sides called it a generation-defining race for the White House: a choice between Democrat Barack Obama's brand of government activism and Republican Mitt Romney's commitment to reducing Washington's role in Americans' daily lives.

Obama's victory, however, did not settle that question.

Instead, the hard-fought battle for the White House exposed an electorate deeply divided by race, age and party.

Tuesday's elections - in which Republicans kept control of the U.S. House and Obama's Democrats held on to the Senate - suggested that bitter partisanship would likely remain very much alive in Washington in the new year. They also revealed that there was no broad mandate for much beyond the broadly shared goals of improving the economy and reducing government debt.

That means that undertaking bold new initiatives comparable to healthcare reform, financial regulation and economic stimulus programs will be a great deal more complicated for Obama 2012 than they were for Obama 2008.

Even so, Obama - now unfettered by not having to face voters again - is in position to pursue an ambitious agenda that could leave his mark on government for a generation or longer, including a move to revamp the nation's immigration laws.

Some analysts believe Obama is likely to spend much of his second term "locking down the achievements of his first term," including ensuring that "we will have a functioning national healthcare system," said Cal Jillson, a political science professor at Southern Methodist University in Dallas.

For some, that would be enough to secure his place in history.

"Just by re-electing Obama, that means the Affordable Care Act will continue to be implemented, and that's very important because that's one of the most important pieces of legislation in half a century," Theda Skocpol, a political scientist at Harvard University, said of the law that helps extend health coverage to millions of uninsured Americans.

"Most of the action will occur between the president's administration and states, and my guess is a lot of the Republican governors will find ways to accept parts of the Medicare expansion," Skocpol said.


Posted by: Au Auric || 11/07/2012 12:17 || Comments || Link || E-Mail|| [6470 views] Top|| File under:
I apologize for what you're about to read
It's really hard to ignore what's happening today; the election phenomenon is global.

Over the last several weeks, I've traveled to so many countries, and EVERYWHERE it seems, the US presidential election is big news. Even when I was in Myanmar ten days ago, local pundits were engaged in the Obamney debate. Chile. Spain. Germany. Finland. Hong Kong. Thailand. Singapore. It was inescapable.

The entire world seems fixated on this belief that it actually matters who becomes the President of the United States anymore… or that one of these two guys is going to 'fix' things.

Fact is, it doesn't matter. Not one bit. And I'll show you mathematically:

1) When the US federal government spends money, expenses are officially categorized in three different ways.

Discretionary spending includes nearly everything we think of related to government– the US military, Air Force One, the Department of Homeland Security, TSA agents who sexually assault passengers, etc.

Mandatory spending includes entitlements like Medicare, Social Security, VA benefits, etc. which are REQUIRED by law to be paid.

The final category is interest on the debt. It is non-negotiable.

Mandatory spending and debt interest go out the door automatically. It's like having your mortgage payment autodrafted from your bank account– Congress doesn't even see the money, it's automatically deducted.

2) With the rise of baby boomer entitlements and steady increase in overall debt levels, mandatory spending and interest payments have exploded in recent years. In fact, the Congressional Budget Office predicted in 2010 that the US government's TOTAL revenue would be exceeded by mandatory spending and interest expense within 15-years.

That's a scary thought. Except it happened the very next year.

3) In Fiscal Year 2011, the federal government collected $2.303 trillion in tax revenue. Interest on the debt that year totaled $454.4 billion, and mandatory spending totaled $2,025 billion. In sum, mandatory spending plus debt interest totaled $2.479 trillion… exceeding total revenue by $176.4 billion.

For Fiscal Year 2012 which just ended 37 days ago, that shortfall increased 43% to $251.8 billion.

In other words, they could cut the entirety of the Federal Government's discretionary budget– no more military, SEC, FBI, EPA, TSA, DHS, IRS, etc.– and they would still be in the hole by a quarter of a trillion dollars.

4) Raising taxes won't help. Since the end of World War II, tax receipts in the US have averaged 17.7% of GDP in a very tight range. The low has been 14.4% of GDP, and the high has been 20.6% of GDP.

During that period, however, tax rates have been all over the board. Individual rates have ranged from 10% to 91%. Corporate rates from 15% to 53%. Gift taxes, estate taxes, etc. have all varied. And yet, total tax revenue has stayed nearly constant at 17.7% of GDP.

It doesn't matter how much they increase tax rates– they won't collect any more money.

5) GDP growth prospects are tepid at best. Facing so many headwinds like quickening inflation, an enormous debt load, and debilitating regulatory burdens, the US economy is barely keeping pace with population growth.

6) The only thing registering any meaningful growth in the US is the national debt. It took over 200 years for the US government to accumulate its first trillion dollars in debt. It took just 286 days to accumulate the most recent trillion (from $15 trillion to $16 trillion).

Last month alone, the first full month of Fiscal Year 2013, the US government accumulated nearly $200 billion in new debt– 20% of the way to a fresh trillion in just 31 days.

7) Not to mention, the numbers will only continue to get worse. 10,000 people each day begin receiving mandatory entitlements. Fewer people remain behind to pay into the system. The debt keeps rising, and interest payments will continue rising.

8) Curiously, a series of polls taken by ABC News/Washington Post and NBC News/Wall Street Journal show that while 80% of Americans are concerned about the debt, roughly the same amount (78%) oppose cutbacks to mandatory entitlements like Medicare.

9) Bottom line, the US government is legally bound to spend more money on mandatory entitlements and interest than it can raise in tax revenue. It won't make a difference how high they raise taxes, or even if they cut everything else that remains in government as we know it.

This is not a political problem, it's a mathematical one. Facts are facts, no matter how uncomfortable they may be. Today's election is merely a choice of who is going to captain the sinking Titanic.
Posted by: tipper || 11/07/2012 02:13 || Comments || Link || E-Mail|| [6507 views] Top|| File under:
India-Pakistan
Non-Violent Ways To Combat Blasphemy
[Dawn] SINCE religious, racial and ethnic identities are central to human conceptions of self-worth, non-constructive speech whose sole purpose is to deliberately insult such identities should certainly be discouraged.

Paks burnt vehicles, theatres and Obama effigies incessantly for days following the uploading on YouTube of The Innocence of

Moslem

s. However,


there is a theory which states that if ever anybody discovers exactly what the Universe is for and why it is here, it will instantly disappear and be replaced by something even more bizarre and inexplicable. There is another theory which states that this has already happened...


such self-directed violence obviously has little chance of success, and wisdom lies in considering non-violent strategies for combating blasphemy.

Moreover, one must pursue not only formal but also informal non-violent mechanisms to increase the chances of success. A dispassionate review of the feasibility of both mechanisms can help allocate effort appropriately across both options.

Focusing mainly on formal mechanisms, people often propose asking the UN to impose a global blasphemy ban. However,


those who apply themselves too closely to little things often become incapable of great things...


the UN can only develop international conventions. Each member country is free to decide whether to ratify individual conventions fully, partially or not at all.

Thus, Article 20 of the International Covenant on Civil and Political Rights already mandates that "any advocacy of national, racial or religious hatred that constitutes incitement to discrimination, hostility or violence shall be prohibited by law".

However,


the hip bone's connected to the leg bone...


when ratifying this convention, the US submitted reservations (as did Pakistain against numerous other articles of this convention) against Article 20 stating that it would not adopt it since it contradicted its free speech provisions. Consequently, the UN cannot penalise America for not enforcing this article domestically.

Furthermore, the UN also lacks enforcement powers against even those countries which violate international conventions they have previously ratified unless all five veto-wielding countries agree. Such agreement is possible only in cases of grave global security threats given the vast differences in the priorities of veto-wielding countries. As such, achieving UN-imposed blasphemy bans and subsequent action against non-complying countries, especially veto-wielding ones, will require enormous effort.



Moslem

countries will ultimately have to influence domestic opinion and legislation in every country individually, which also is an enormous task. They could focus more immediately on Western countries since most blasphemous speech originates there given their lenient free speech provisions.

Since free speech exceptions exist even in Western countries,

Moslem

s could first review whether current exceptions could outlaw blasphemous speech. Thus, privacy/confidentiality laws in Western countries usually trump free speech rights, but are largely irrelevant against blasphemy issues.

Slander is a crime in a number of Western countries, but such provisions mainly protect living individuals and companies rather than identity groups or deceased individuals. Hate speech instigating violence or intimidation against identity groups, beyond just ridiculing them, is banned. However,


some men learn by reading. A few learn by observation. The rest have to pee on the electric fence for themselves...


this provision would not cover blasphemous speech which does not explicitly instigate violence.

Speech which would invariably create public commotion and injury is banned, e.g., shouting 'fire' falsely in a dark theatre since it will understandably instigate almost everyone to run reflexively to save their lives.

While blasphemy causes commotion in

Moslem

countries, it clearly represents an avoidable choice rather than reflex action since most

Moslem

s remain peaceful.
Moreover, such commotion occurs beyond the boundaries of responsibility of Western governments, making them largely immune to it.

Thus, existing Western free-speech exceptions, reflecting Western individualistic and materialistic values, largely cover concrete losses to live entities and do not protect sacrosanct matters, including even Western religions.

The ban on Holocaust denial in some European countries is an exception to this trend, which

Moslem

s could use to convince Westerners to have free speech exceptions cover other sacrosanct matters. However,


a poor excuse is better than no excuse at all...


even that ban has emerged from their own histories where six million Europeans were massacred.

Just as

Moslem

countries are loath to change their laws to please Western sensibilities, Western countries may not easily change their laws to please

Moslem

sensibilities.
Thus, while it is still certainly worthwhile to pursue global blasphemy bans diplomatically, one must be mindful of the enormous challenges involved in achieving such bans.

Given these long odds, it is important to simultaneously consider informal mechanisms for combating blasphemy in the West. While Western societies do not prohibit identity-based insults legally, it is possible to discourage such attacks informally there.

Xenophobic right-wing groups in the US have a long history of disparaging minorities, e.g., blacks and Jews. However,


there's no worse danger than telling a mother her baby is ugly...


Jews and blacks have become better organised and have also developed linkages with sympathetic societal groups to challenge right-wing vitriol.

Thus, even though such insults are not prohibited legally, anyone making anti-black and anti-Semitic insults faces severe public censure today and the frequency of such attacks has reduced significantly.

Such informal censures are much weaker in support of some recent immigrant groups, including

Moslem

s, partly because they are not as strong economically, organizationally and/or numerically as blacks and Jews.

Since their economic and numerical strength is relatively fixed in the short term, the easiest option for such new groups is to enhance their organizational strength and develop linkages with sympathetic societal groups.

Thus, strengthening the advocacy and networking activities of

Moslem

political groups in Western countries may yield more immediate dividends in combating blasphemy than long, contentious battles in international bureaucracies and may even eventually help win these battles.

However,


a woman is only as old as she admits...


sympathy for some immigrant groups, including

Moslem

s, is also weak in Western countries because minorities in these groups' original countries face far worse excesses. For example, minorities cannot even pray openly in some

Moslem

countries.

The contentious movie itself was a deplorable reaction to excesses against Egyptian Christians. Thus,

Moslem

s must also treat their own minorities better to garner greater sympathy and respect globally. As the saying goes, ask not for justice just for yourself but for everybody, for in doing so you make justice more assured for yourself.

Posted by: Fred || 11/07/2012 00:00 || Comments || Link || E-Mail|| [6462 views] Top|| File under:
-Election 2012
Where to Put Your Money (if you have any)
The stock market loves President Barack Obama. The love story of Wall Street and Obama is a bromance like no other, a man-crush for the ages.

Despite his threats to soak the wealthy for more taxes, despite Fed Chairman's attack on savers, despite even his threat to kill special treatment for dividends, institutional investors have thrown themselves at Obama's feet as they have not done in the first term of any president in the past century.

You could look it up. The S&P 500 has gained 76% since his inauguration in January 2009, while the Nasdaq 100 is up 128%.

The administration and the Federal Reserve have systematically stuffed big banks' pockets with cash in an unending rescue effort, slashed interest rates to the lowest levels of the past 300 years, diverted senior citizens' savings to revive the moribund residential construction industry and showered drug makers and insurers with fresh sources of revenue from his health care overhaul.
Where he says to put your money (if you have any):
Health care.
Home Construction/Real Estate
Mobile Communications
Financial Services
Energy
Not sure I agree - doubt there's anywhere that will work other than owning your own politician.
Posted by: Glenmore || 11/07/2012 15:55 || Comments || Link || E-Mail|| [6482 views] Top|| File under:
Home Front: Culture Wars
Professor's Book Hails 'Apostle Barack,' Compares Him to Jesus
by a Florida A&M University professor who compares Jesus with Obama and says God told her in a dream to write it.

Professor Barbara Thompson, its author, told the school's student newspaper during a book signing Tuesday that the 220-page undertaking, largely a compilation of his speeches, was a result of divine inspiration:

"Her son … was the impetus behind the book. After a bad accident, Barbara Thompson prayed for her son to be healed. After her son's healing, she had a dream when the spirit of God spoke to her and told her to 'go on a journey with apostle Barack.' …

Apostle, a leader with a new cause, is how Thompson defines Obama.

"He walks the earth for a more equalized, more middle class and working poor society," she said. She compared apostle Barack to apostles like Jesus and Martin Luther King Jr."

… (During her book signing event) she provided a complete breakdown of the good that has happened during the President's 4-year term. Healthcare, the economy, education and federal initiatives interests are the 'Good news' from the apostle."

Wait for it … it gets a little nuttier than that.

According to its description on Amazon.com, the book is:

"… it is the intent of the author to utilize the materials contained in the speeches as a means of teaching Apostle Barack's followers about him and guiding them towards understanding 'politics as religion' and 'religion as politics.' The manuscript would also serve as a guide for his followers – to unlock the answers – to creating and living in the reality of a middle class lifestyle that was so economically and ethically sound that it appeared to be 'heaven here on earth.' "
Posted by: tipper || 11/07/2012 15:38 || Comments || Link || E-Mail|| [6513 views] Top|| File under:
Who's in the News
30
[untagged]
4
Arab Spring
3
Govt of Pakistan
3
Jamaat-e-Islami
2
al-Qaeda in Pakistan
2
al-Shabaab
2
Govt of Syria
2
Govt of Iran
1
Ansar Dine
1
al-Qaeda in Iraq
1
al-Qaeda in Arabia
1
al-Qaeda
1
Lashkar e-Jhangvi
1
Lashkar-e-Islami
Bookmark
E-Mail Me
The Classics
The O Club
Rantburg Store
The Bloids
The Never-ending Story
Thugburg
Gulf War I
The Way We Were
Bio
Merry-Go-Blog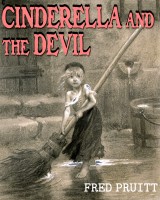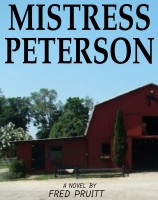 On Sale now!


A multi-volume chronology and reference guide set detailing three years of the Mexican Drug War between 2010 and 2012.

Rantburg.com and borderlandbeat.com correspondent and author Chris Covert presents his first non-fiction work detailing the drug and gang related violence in Mexico.

Chris gives us Mexican press dispatches of drug and gang war violence over three years, presented in a multi volume set intended to chronicle the death, violence and mayhem which has dominated Mexico for six years.
Click here for more information


Meet the Mods
In no particular order...


Steve White
Seafarious
Pappy
lotp
Scooter McGruder
john frum
tu3031
badanov
sherry
ryuge
GolfBravoUSMC
Bright Pebbles
trailing wife
Gloria
Fred
Besoeker
Glenmore
Frank G
3dc
Skidmark
Alaska Paul



Better than the average link...



Rantburg was assembled from recycled algorithms in the United States of America. No trees were destroyed in the production of this weblog. We did hurt some, though. Sorry.
34.239.167.149

Help keep the Burg running! Paypal: