Afghanistan
Karzai asks Pakistan to unite in "honest" fight against extremism
[Dawn]

Afghanistan's Caped President

Hamid Maybe I'll join the Taliban Karzai
... A former Baltimore restaurateur, now 12th and current President of Afghanistan, displacing the legitimate president Rabbani in December 2004. He was installed as the dominant political figure after the removal of the Taliban regime in late 2001 in a vain attempt to put a Pashtun face on the successor state to the Taliban. After the 2004 presidential election, he was declared president regardless of what the actual vote count was. He won a second, even more dubious, five-year-term after the 2009 presidential election. His grip on reality has been slipping steadily since around 2007, probably from heavy drug use...
called on Islamabad on Thursday to join him in an "honest" fight against extremism, which he said was threatening both neighbouring nations equally.

Karzai said he hoped the shooting of 14-year-old Pak activist by the Taliban would convince Islamabad that "using extremism as a tool" against others was not in its interest.

Karzai said that the shooting of schoolgirl Malala Yousufzai, who campaigned for the right of girls to an education, showed that Islamabad's strategy was hurting Pakistain too.

"I hope this very bitter truth... has convinced our brothers and sisters, the officials in Pakistain... that using extremism as a tool against others is not in the interest of Pakistain," Karzai said.

The Afghan president's blunt words came during a joint

presser

with visiting NATO


...the North Atlantic Treaty Organization. A single organization with differing goals, equipment, language, doctrine, and organization....


Secretary General Anders Fogh Rasmussen here in Kabul.

The Taliban insurgency in Afghanistan "has been the consequence of safe havens on Pak soil", alleged Karzai, describing extremism as a snake which could turn and bite anyone who tried to use it against others.

Posted by: Fred || 10/19/2012 00:00 || Comments || Link || E-Mail|| [6485 views] Top|| File under: Govt of Pakistan
Arabia
Kuwait Arrests Two Former Opposition MPs
[An Nahar] Kuwaiti police on Thursday placed in long-term storage
Yez got nuttin' on me, coppers! Nuttin'!
two former opposition MPs for making statements at a public rally deemed critical of the oil-rich Gulf state ruler, an opposition leader said.

"Two former (Islamist) MPs, Falah al-Sawwagh and Bader al-Dahoum, have just been placed in long-term storage
Yez got nuttin' on me, coppers! Nuttin'!
by the state security police," Mussallam al-Barrak, himself a former deputy, told

news hound

s.

A third former

politician

, Khaled al-Tahous, was called in for questioning by the public prosecutor, according to a post on his Twitter account.

All three politicians spoke on October 10 at an opposition rally protesting an alleged government plan to amend the electoral law to manipulate election results.

They directly addressed Emir Sheikh Sabah al-Ahmed al-Sabah, warning him that any amendment to the election law could lead to streets protests and chaos.

Under Kuwait's constitution, it is illegal to criticize the emir.

Posted by: Fred || 10/19/2012 00:00 || Comments || Link || E-Mail|| [6464 views] Top|| File under:
Bangladesh
'NY Terror Plot': Nafis' family stunned
[Bangla Daily Star] Just a few hours before he was incarcerated
Drop the heater, Studs, or you're hist'try!
in an FBI sting operation, a Bangladeshi man accused of trying to blow up New York's Federal Reserve building calmly spoke via Skype with his parents back home and updated them on his studies, his family told The

News Agency that Dare Not be Named

.

They were stunned yesterday morning to find out that the banker's son from a middle-class Dhaka neighbourhood was accused of trying carry out a terror attack. They denied he could have been involved.

"My son couldn't have done it," his father, Quazi Ahsanullah, said weeping.

"My brother may have been a victim of a conspiracy," said Fariel Bilkis.

The FBI incarcerated
Drop the heater, Studs, or you're hist'try!
21-year-old Quazi Mohammad Rezwanul Ahsan Nafis on Wednesday after he tried to detonate a fake 1,000-pound (454-kilogram)

car boom

, according to a criminal complaint.

Prosecutors said Nafis travelled to the US on a student visa in January to carry out an attack.

Hours after his arrest, Bangladeshi detectives were at his family's three-story home in the Jatrabari neighbourhood in south Dhaka.

"We are just collecting details about Nafis from his family," one officer said, speaking on condition of anonymity
... for fear of being murdered...
because he was not authorised to speak to the media.

Nafis family said he was incapable of such actions and he went to America to study business administration, not to carry out any attack.


I thought it was cybersecurity. Did he misinform his parents from the beginning?

Nafis was so timid, he couldn't even venture out onto the roof alone, his father said. "He used to take someone to go the roof at night. I can't believe he could be part of it (the plot)."

"He is very gentle and devoted to his studies," he said, pointing to Nafis' time studying at the private North South University in Dhaka.

However,


denial ain't just a river in Egypt...


Belal Ahmed, a

front man

for the university, said Nafis was a terrible student who was put on probation and threatened with expulsion if he didn't bring his grades up. Nafis eventually just stopped coming to school, Ahmed said.

Ahsanullah said his son convinced him to send him to America to study, arguing that with a US degree he had a better chance at success in Bangladesh.

"I spent all my savings to send him to America," he said.

Nafis attended Southeast Missouri State University during the spring semester, which ended in May, in pursuit of a bachelor's degree in cybersecurity, university spokeswoman Ann Hayes said. He requested a transfer of his records in July and the university complied, Hayes said, though she couldn't say where the records were sent.

Mohammad Arif Akunjee, a childhood friend, said Nafis wanted to be a businessman.

Just a few hours before his arrest, Nafis talked to his mother over Skype to update her on his plans, Bilkis said.

"My brother told my mother that he was doing well in studies in the US and was transferring to a college in New York," said his sister.

Early yesterday, a relative living in Switzerland


...home of the Helvetians, famous for cheese, watches, yodeling, and William Tell...


called to tell the family Nafis had been incarcerated
Drop the heater, Studs, or you're hist'try!
"We woke up with this terrible news. We just can't believe it," she said.

Ahsanullah called on the government to "get my son back home."


The poor man doesn't realize there's nothing his government can do. Terrorism isn't like stealing a policeman's helmet during a bit of drunk and disorderly.

Bangladesh does not have the same record of involvement in global terrorism as Pakistain, with which it once formed a nation before winning its independence in 1971. At least one Bangladeshi was among those incarcerated
Don't shoot, coppers! I'm comin' out!
by the US at Guantanamo Bay Naval Base in Cuba.
Posted by: Fred || 10/19/2012 00:00 || Comments || Link || E-Mail|| [6466 views] Top|| File under: al-Qaeda
Europe
France Scraps Citizenship Test, Job Requirement
[An Nahar]

La Belle France

is to scrap plans to make would-be citizens pass a test on the country's history and culture before being naturalized, Interior Minister Manuel Valls said Thursday.

Valls also said that a requirement for new citizens to have permanent jobs before they are given a passport would be lifted, but a relatively tough requirement in terms of proficiency in French is being maintained.

"You don't become French by answering multiple choice questions and I reject the idea that only those with permanent employment contracts can become French," Valls said.

The Interior Minister is himself a naturalized French citizen of Spanish origin.

The citizenship test had been due to be introduced on July 1, 2012 under legislation adopted under the previous government designed to address concerns over the perceived failure of some immigrants to adapt to the French way of life.

But following the return of Valls' Socialists to government in June, the measure has not been applied.
Posted by: Fred || 10/19/2012 00:00 || Comments || Link || E-Mail|| [6509 views] Top|| File under:
Home Front: WoT
National Geographic Getting Terror Threats From Keyboard Jihadis Over Bin Laden Film
The National Geographic Channel's Washington, DC headquarters has increased security after being inundated with terror threats over the upcoming release of the film Seal Team Six: The Raid on the late Osama bin Laden


... who went titzup one dark and stormy night...


, according to a source.

The full-length feature film is the first dramatization of the U.S. special forces operation that killed the

criminal mastermind

of the September 11 attacks in Pakistain last May.

According to a New York Post source, the channel has been bombarded with phone calls and blogs posts from '

Moslem

hard boy

groups' warning that anyone airing a film like this is asking for trouble.

'Enough threats have come in that the network is on higher security alert,' the source said. 'They have a huge public building with a museum and 1,600 people working.'

The movie, which focuses on one of

President B.O.

's most successful moments in office, will premiere just two days before the November 6 election, drawing fire from critics on the right who have accused National Geographic of being partisan.


Given the publicity effort that's taken place in the run-up to the election, including accusations of partisanship for the timing, the exact release date is moot -- the effect of tying President Obama firmly to the killing of Mr. bin Laden in voters' minds has been achieved.

A spokesperson for National Geographic told the Post that the channel will air the film 'no matter what,' adding, 'we are big believers in the First Amendment.'

The movie will be available on Netflix streaming 24 hours after its TV premiere.
Posted by: trailing wife || 10/19/2012 00:00 || Comments || Link || E-Mail|| [6509 views] Top|| File under:
India-Pakistan
Shooting of Malala triggers pressure on Afghanistan to produce Mullah Fazlullah
BBC, Kabul -- More than a week since Pak schoolgirl Malala Yousafzai was shot by suspected Taliban

gunnies

on her way to school, the pressure to bring those behind the attempted murder to justice is not just on Pakistain but also on neighbouring Afghanistan.

The Pak government says Mullah Fazlullah

...son-in-law of holy man Sufi Mohammad. Known as Mullah FM, Fazlullah had the habit of grabbing his FM mike when the mood struck him and bellowing forth sermons. Sufi suckered the Pak govt into imposing Shariah on the Swat Valley and then stepped aside whilst Fazlullah and his Talibs imposed a reign of terror on the populace like they hadn't seen before, at least not for a thousand years or so. For some reason the Pak intel services were never able to locate his transmitter, much bomb it. After ruling the place like a conquered province for a year or so, Fazlullahs Talibs began gobbling up more territory as they pushed toward Islamabad, at which point as a matter of self-preservation the Mighty Pak Army threw them out and chased them into Afghanistan...
- leader of the Taliban group which has

grabbed credit

for the shooting - is hiding in the mountainous Afghan border regions - and has called for him to be handed over.

An Afghan security source who asked not to be named said that there were "reports that Fazlullah was in Kamdesh or Chapa Dara" - two districts in the Afghanistan border provinces of Nuristan and Kunar.

But the source rejected claims the Afghan intelligence service, the NDS, is backing the Pak Taliban leader.

When asked however if any action against him was likely, the security source answered: "Fazlullah does not attack any

Afghan cops

."

If he is hiding in the mountains of Kunar and Nuristan, they make a perfect hiding place.

Despite years of US and Afghan military offensives - and just two years before NATO


...the North Atlantic Treaty Organization. It's headquartered in Belgium. That sez it all....


forces are due to pull out from Afghanistan - the two provinces remain largely outside government control.

American forces have largely withdrawn from Kunar and Nuristan provinces after losing dozens of troops in battles with

hard boyz

there.

One of the advisers to President Karzai, who asked not to be named, took a different line saying the Afghan government "does not have the power to use Fazlullah as a tool."

But he said it was up to the Americans to take action against him.

"They have the technology."
Posted by: Anguper Hupomosing9418 || 10/19/2012 11:40 || Comments || Link || E-Mail|| [6486 views] Top|| File under:
Fazl announces revival of MMA without JI, JUI-S
[Dawn] Jamaat Ulema-e-Islam-Fazl (JUI-F)


...Assembly of Islamic Clergy, or JUI, is a Pak Deobandi (Hanafi) political party. There are two main branches, one led by Maulana Fazlur Rahman, and one led by Maulana Samiul Haq. Fazl is active in Pak politix and Sami spends more time running his madrassah. Both branches sponsor branches of the Taliban, though with plausible deniability...


chief
Maulana Fazlur Rehman
Deobandi holy man, known as Mullah Diesel during the war against the Soviets, his sympathies for the Taliban have never been tempered by honesty ...
on Thursday announced the revival of the defunct religious parties' alliance Muttahida Majlis-e-Amal (MMA) without inclusion of Jamaat-e-Islami
...The Islamic Society, founded in 1941 in Lahore by Maulana Sayyid Abul Ala Maududi, aka The Great Apostosizer. The Jamaat opposed the independence of Bangladesh but has operated an independent branch there since 1975. It maintains close ties with international Mohammedan groups such as the Moslem Brotherhood. the Taliban, and al-Qaeda. The Jamaat's objectives are the establishment of a pure Islamic state, governed by Sharia law. It is distinguished by its xenophobia, and its opposition to Westernization, capitalism, socialism, secularism, and liberalist social mores...
(JI) and JUI-S (Sami-ul-Haq group), DawnNews reported.

Speaking during a

presser

, the JUI-F chief said the national security is facing dire threats and it was call of the hour to revive the coalition of religious parties in the country. "Even ideological values of the nation are being tried to be replaced," said Fazl.

Commenting on exclusion of the JI from the alliance, Rehman said, "They (JI) will be invited in the next meeting."

Fazlur Rehman said he had always opposed all military operations whether in Pakistain or in Afghanistan, adding that he neither belongs to Taliban nor to the government.

Owais Noorani, Qari Zawar Bahadur, Mufti Abrar, Sahibzada Abul Khair Muhammad Zubair, Professor Sajid Mir, Allama Sajid Naqvi and other prominent religious leaders belonging to different religious groups of the country also accompanied the JUI-F chief during the

presser

.

The MMA had won the second largest majority in the National Assembly with 58 out of 342 seats and a majority in the Khyber-Pakhtunkhwa


... formerly NWFP, still Terrorism Central...


(the then NWFP) assembly in the 2002 election.

There has been growing concerns among workers of religio-political parties for the last six months or so as the JI had attached conditions for joining the MMA.

Meanwhile,


...back at the Esquimeau village our hero was receiving a quick lesson in aeronautics......


Jamaat Ulema-e-Islam-Sami, the founding party of MMA, also brushed aside its chances of joining the alliance.

JUI-S provincial chief Maulana Yousaf Shah said last month that Fazlur Rehman was politically isolated and made the announcement of reviving the MMA to mobilise his party workers.

"JUI-Sami has abandoned MMA and will never become its part," he said.

Shah said his party chief, Maulana Samiul Haq
...the Godfather of the Taliban, leader of his own faction of the JUI. Known as Mullah Sandwich for his habit of having two young boys at a time...
, who was also the chairman of Defa-e-Pakistain Council (DPC), might form a new electoral alliance before next general elections.

Posted by: Fred || 10/19/2012 00:00 || Comments || Link || E-Mail|| [6467 views] Top|| File under: Jamaat-e-Ulema Islami
Pakistan is safe for international cricket tours, says Jayasuria
Since nothing has changed, and it was unsafe before, how can it be safe now?
[Dawn] Former Sri Lanka captain Sanath Jayasuriya believes Pakistain is safe enough to host international cricket again.

He arrived in the southern port city of Bloody Karachi


...formerly the capital of Pakistain, now merely its most important port and financial center. It may be the largest city in the world, with a population of 18 million, most of whom hate each other and many of whom are armed and dangerous...


on Thursday to lead an International World XI in two exhibition Twenty20 matches against a Pakistain All Stars side this weekend.

The matches are organized by provincial sports minister Dr. Mohammad Ali Shah in hope of sending positive signals to the cricketing world.

NoTest-playing team has toured Pakistain since the deadly attack on the Sri Lanka team convoy in 2009 in Lahore.

The leader of the banned

krazed killer

group, Lashkar-e-Jhangvi


... a 'more violent' offshoot of Sipah-e-Sahaba Pakistain. LeJ's purpose in life is to murder anyone who's not of utmost religious purity, starting with Shiites but including Brelvis, Ahmadis, Christians, Jews, Buddhists, Rosicrucians, and just about anyone else you can think of. They are currently a wholly-owned subsidiary of al-Qaeda ...


(LeJ) Malik Ishaq was accused of

criminal mastermind

ing, from behind bars, the attack on the Sri Lankan cricket team, which

maimed

seven players and an assistant coach, and killed eight Paks.

The attacks saw Pakistain stripped of its right to co-host last year's cricket World Cup.

Jayasuriya, who wasn't in the team at the time of the attack, says "In my opinion Pakistain is a safe country."
Posted by: Fred || 10/19/2012 00:00 || Comments || Link || E-Mail|| [6509 views] Top|| File under: Lashkar e-Jhangvi
Malala's attacker was held, freed in 2009: sources
[Dawn] The alleged organiser of the shooting of Malala Yousufzai, claimed by Tehrik-e-Taliban Pakistain (TTP), was captured during a 2009 military offensive against the group but was released after three months, two

bigwig

s told

Rooters

.

They identified the man who planned the attack on 14-year-old Malala only as Ataullah, and said he was one of the two

gunnies

who shot her on a school bus this month in the Swat


...a valley and an administrative district in the Khyber Pakhtunkhwa Province of Pakistain, located 99 mi from Islamabad. It is inhabited mostly by Pashto speakers. The place has gone steadily downhill since the days when Babe Ruth was the Sultan of Swat...


Valley.

Believed to be in his 30s, Ataullah is on the run and may have fled to neighbouring Afghanistan, they said. He organised the attack on the orders of one of the Taliban's most feared commanders, Mullah Fazlullah

...son-in-law of holy man Sufi Mohammad. Known as Mullah FM, Fazlullah had the habit of grabbing his FM mike when the mood struck him and bellowing forth sermons. Sufi suckered the Pak govt into imposing Shariah on the Swat Valley and then stepped aside whilst Fazlullah and his Talibs imposed a reign of terror on the populace like they hadn't seen before, at least not for a thousand years or so. For some reason the Pak intel services were never able to locate his transmitter, much bomb it. After ruling the place like a conquered province for a year or so, Fazlullahs Talibs began gobbling up more territory as they pushed toward Islamabad, at which point as a matter of self-preservation the Mighty Pak Army threw them out and chased them into Afghanistan...
, officials said.

Critics say Pakistain's low conviction rate of

bad turban

s, even high-profile ones who are alleged to have carried out major attacks, is one reason why extremism has spread in the South Asian nation.

The attack on Malala, an advocate of education for girls, has drawn widespread condemnation and raised fresh questions about Pakistain's commitment to fighting militancy.

Doctors treating her in

Britannia

have said Malala, a symbol of resistance to Taliban efforts to deprive girls of education, has every chance of making a "good recovery" after being shot in the head.

The Taliban have said they attacked her because she spoke out against the group and praised US President Barack Obama
The campaign's over, John...
The two officials said Ataullah was cooled for a few years
Maw! They're comin' to get me, Maw!
by security forces after a 2009 Pak military campaign pushed the Taliban out of the Swat Valley.

"He spent three months in the custody of security forces but was freed after no evidence (of wrongdoing) was found," one official said.

The second source, a

security bigshot

, said authorities had gathered enough evidence to arrest Ataullah after raiding his house in the Swat Valley, a former tourist attraction.

If Ataullah is in Afghanistan, finding him could be difficult. Some of the world's most dangerous

gun-hung tough guys

have operated in the Pak-Afghan border area for years, a forbidding area hard for security forces to reach.

The officials said Pak security forces were trying other ways to bring him to justice.

"His mother and two brothers were taken into custody to force him to surrender," said the second

bigwig

. "Also two other close relatives of Ataullah have been taken into custody because we heard he spent the night in their house after his escape from Swat."

Melted away

The second official said Ataullah was not a hardcore

bad turban

, only a sympathiser when he was locked away
Drop the heater, Studs, or you're hist'try!
in 2009.

The

Taliban capo

in charge in Swat was Fazlullah, who melted away during the crackdown and eventually moved to Afghanistan with some of his fighters.

From there, he has orchestrated cross-border raids against Pak government forces and has again emerged as a major security threat, security sources have said.

The Taliban, fighting to topple the government and impose a radical theocracy, have blown up hundreds of girls schools in recent years in Swat and other areas to further their opposition to the education of women.

Police and security officials say dozens of suspects were locked away
Drop the heater, Studs, or you're hist'try!
after the Taliban

gunnies

shot Malala, including four employees of her school. Two of them were released.

Public fury over the shooting has increased pressure on the Pak military to mount a major offensive against the Taliban, which is close to Al Qaeda and a host of other

bad turban

groups.

While many Paks were outraged by the attack on Malala, some leaders of religious parties described the assault as an American conspiracy designed to trigger a military offensive against

bad turban

groups based in the North

Wazoo

tribal region, hundreds of miles to the southwest of Swat.

Washington has repeatedly urged Pakistain to mount a full-scale offensive in North Waziristan, home to the most hardcore

bad turban

opponents of the United States. The government has argued the military is too stretched fighting the Taliban elsewhere and consolidating gains from previous crackdowns.

Swat has been held up as a model of counter-insurgency efforts. But critics say the government has failed to follow up with large-scale investment needed to create jobs and industries to keep the Taliban from gaining new recruits.


The government hasn't any money, though key members of it have managed to acquire portions of what it thought it had...

The second

bigwig

said Malala's father, Ziauddin Yousufzai, had been told about threats to her life after two

gun-hung tough guys

close to Ataullah were interrogated following their arrest in Swat two months ago.

"Ziauddin was properly informed two months ago about serious threats to Malala's life and was even offered security which he refused," said a third official,

a police brass hat

.


Probably wise. After all, wasn't it the governor of Punjab who was murdered by his bodyguard in front of a crowd because he disagreed when the man planned to pardon an innocent Christian woman?

The father earlier told

Rooters

he refused police protection for Malala because he wanted her to live a normal life and that it was not permitted for men to spend time with a young girl in Swat's conservative society.
Posted by: Fred || 10/19/2012 00:00 || Comments || Link || E-Mail|| [6467 views] Top|| File under: Govt of Pakistan
Israel-Palestine-Jordan
Chomsky makes first Gaza visit
Jewish-American linguist and left-wing activist Noam Chomsky visited Gaza Thursday, his first trip to the Hamas-ruled Strip, AFP reported. Chomsky, an outspoken critic of Israel, reportedly attended a conference at the Islamic University named "To End the Israeli Siege on Gaza."


No need to worry that experienced reality will in any way disturb his ideas. The man is a public intellectual after all.
Posted by: Fred || 10/19/2012 00:00 || Comments || Link || E-Mail|| [6502 views] Top|| File under: Hamas
Syria-Lebanon-Iran
Ban: Hizbullah Drone May Threaten Lebanon Stability
[An Nahar] U.N. Secretary General
the ephemeral Ban Ki-moon


... of whom it can be said to his credit that he is not Kofi Annan...


has warned that Hizbullah's sending of a reconnaissance drone into Israel's airspace may threaten stability in

Leb

, in his 16th report on the implementation of U.N. Security Council Resolution 1559.

According to LBCI television, Ban also voiced his concerns over the Syrian crisis' repercussions on the situation in

Leb

, praising the stances of President Michel Suleiman


...before assuming office as President, he held the position of commander of the Leb Armed Forces. That was after the previous commander, the loathesome Emile Lahoud, took office as president in November of 1998. Likely the next president of Leb will be whoever's commander of the armed forces, too...


and Prime Minister
Najib Miqati in regards to the so-called self-disassociation policy.

Exclusive sources told LBCI that the U.N. chief cautions in the report that "Hizbullah's activity in Syria threatens stability in

Leb

," pointing out that he urged the Syrian government to respect

Leb

's

illusory sovereignty

and integrity.

Ban also condemned the incidents that took place on the Lebanese side of the border, according to LBCI.

Hizbullah chief His Eminence Sayyed Hassan Nasrallah


The satrap of the Medes and the Persians in Leb...


declared last week that his group had sent a drone over Israel, noting that Hizbullah has the right to keep sending UAVs as long as Israel is violating

Leb

's airspace.

"A sophisticated reconnaissance aircraft was sent from Lebanese territory ... and traveled hundreds of kilometers (miles) over the sea before crossing enemy lines and into occupied Paleostine," Nasrallah said.

Posted by: Fred || 10/19/2012 00:00 || Comments || Link || E-Mail|| [6506 views] Top|| File under: Hezbollah
Ahmadinejad Calls for Ceasefire, Dialogue in Syria
[An Nahar]

Iran's diminutive President
Mahmoud Short Round Ahmadinejad has urged a ceasefire in Syria and called for internal dialogue to resolve the crisis, but rejects a Turkish proposal to replace
Hereditary President-for-Life Bashir Pencilneck al-Assad


Lord of the Baath...


, Kuwait's press reported Thursday.

"The continuity of the fighting and the killing of innocent and unarmed Syrian citizens ... is unacceptable. A ceasefire must be achieved and then a dialogue started," said Ahmadinejad, cited by the daily Al-Anbaa newspaper.

"The solution must be Syrian made by the Syrian people," he said during a visit this week to Kuwait, where he attended the Asia Cooperation Dialogue Summit.

Ahmadinejad rejected a Turkish proposal made earlier this month that Syrian Vice President Faruq al-Shara replace the embattled Assad during a transition phase in Syria.

"This means we are imposing a foreign solution on the Syrians. The solution must be Syrian and not imposed from outside and the Syrian people should decide through elections," the Iranian leader said.

Posted by: Fred || 10/19/2012 00:00 || Comments || Link || E-Mail|| [6467 views] Top|| File under: Govt of Iran
Peres: Hizbullah More of a Threat to Lebanon than to Israel
[An Nahar] Israeli President Shimon Peres on Thursday said Hizbullah was "more of a threat to

Leb

than to Israel," in the wake of Hizbullah's sending of a reconnaissance drone over the Jewish state.

"This organization is more of a threat to

Leb

than to Israel, because Israel is capable of defending itself," Israel's radio quoted the Israeli president as saying.

Israeli Prime Minister Benjamin Netanyahu on Wednesday warned that the transfer of Syria's chemical weapons to Hizbullah or other groups would force Israel to consider military action.

Posted by: Fred || 10/19/2012 00:00 || Comments || Link || E-Mail|| [6497 views] Top|| File under: Hezbollah
Assad Approves Law on GM Food
[An Nahar]
President Bashar Assad of Syria, where more than 33,000 people have been killed in 19 months of conflict, issued a law on GM food Thursday to preserve human life, state-run SANA news agency reported.

Assad, whose forces are locked in a bloody confrontation with armed rebels opposed to his rule, "has approved a law on the health security of genetically modified organisms... to regulate their use and production," SANA reported.
Posted by: Fred || 10/19/2012 00:00 || Comments || Link || E-Mail|| [6501 views] Top|| File under: Govt of Syria
IAEA Chief Rejects Iran's 'Terrorism' Charges
[An Nahar] The head of the U.N. atomic agency has rejected as "baseless" Iranian accusations that the watchdog has been infiltrated by "saboteurs and terrorists."

"If I give a response it is very simple: it is baseless,"

ineffective International Atomic Energy Agency

chief Yukiya Amano said in an event in London, a recording of which was provided to Agence

La Belle France

Presse on Thursday.

He said that he had not responded earlier because he had not wanted to "dignify" the comments made in a speech at IAEA headquarters in Vienna on September 17 by Iran's nuclear chief Fereydoon Abbasi Davani.

"Sometimes it is not useful to dignify these claims with official answers," the Japanese told the event on Wednesday organized by the Chatham House think-tank.

Last November the IAEA published a raft of what it called "credible information" indicating that prior to 2003, and possibly since, Iran had carried out "activities relevant to the development of a nuclear

bomb

."

Tehran has rejected the claims as being based on forgeries provided by its enemies and denies working, or ever having worked, on developing nuclear weapons.

Posted by: Fred || 10/19/2012 00:00 || Comments || Link || E-Mail|| [6470 views] Top|| File under: Govt of Iran
Terror Networks
Omar convicted of aiding Somali terrorists, faces life in prison
A jury deliberated 7 hours and 55 minutes over two days before finding the former $800-a-month part-time janitor guilty Thursday, Oct. 18, in the first -- and perhaps only -- terrorism conspiracy trial arising from the FBI investigation into the exodus of men from the Twin Cities to fight in Somalia for the militant Islamic group al-Shabaab.

One count he was convicted of -- conspiracy to kill, kidnap, maim and injure -- carries a sentence of up to life in prison. The other four counts each carry a 15-year sentence.

His involvement: He aided a group of local men who went to Somalia, and he contributed up to $2,400 to them and al-Shabaab.

U.S. Attorney B. Todd Jones said the conviction proved there is a day of legal reckoning when political expression turns to violence.

"There are some lines that you just cannot cross," he said. "The line, which should be real clear, is you can't go over there and support al-Shabaab."

Omar was convicted of three counts of conspiracy and two counts of providing material support to terrorists. Citing links to al-Qaida, the U.S. State Department designated al-Shabaab as a foreign terrorist group in February 2008.

Omar's attorneys vowed an appeal. They took their first steps toward that even before the verdicts came, filing a motion asking Chief U.S. District Judge Michael Davis to enter one of their proposed trial exhibits -- which prosecutors had objected to -- into evidence "to preserve the record."

Asked his reaction to the verdict, defense attorney Jon Hopeman replied, "We're going to go lick our wounds."
Posted by: tipper || 10/19/2012 11:37 || Comments || Link || E-Mail|| [6490 views] Top|| File under:
Who's in the News
35
[untagged]
4
Govt of Pakistan
2
Govt of Syria
2
Lashkar e-Jhangvi
2
Arab Spring
2
Govt of Iran
2
al-Qaeda
2
TTP
2
Hezbollah
2
Ansar Dine
1
Taliban
1
Hamas
1
Govt of Sudan
1
Thai Insurgency
1
Jamaat-e-Ulema Islami
Bookmark
E-Mail Me
The Classics
The O Club
Rantburg Store
The Bloids
The Never-ending Story
Thugburg
Gulf War I
The Way We Were
Bio
Merry-Go-Blog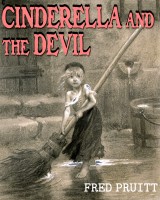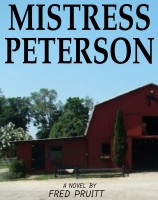 On Sale now!


A multi-volume chronology and reference guide set detailing three years of the Mexican Drug War between 2010 and 2012.

Rantburg.com and borderlandbeat.com correspondent and author Chris Covert presents his first non-fiction work detailing the drug and gang related violence in Mexico.

Chris gives us Mexican press dispatches of drug and gang war violence over three years, presented in a multi volume set intended to chronicle the death, violence and mayhem which has dominated Mexico for six years.
Click here for more information


Meet the Mods
In no particular order...


Steve White
Seafarious
Pappy
lotp
Scooter McGruder
john frum
tu3031
badanov
sherry
ryuge
GolfBravoUSMC
Bright Pebbles
trailing wife
Gloria
Fred
Besoeker
Glenmore
Frank G
3dc
Skidmark
Alaska Paul



Better than the average link...



Rantburg was assembled from recycled algorithms in the United States of America. No trees were destroyed in the production of this weblog. We did hurt some, though. Sorry.
44.192.65.228

Help keep the Burg running! Paypal: