Afghanistan
Al-Qaeda builds its shadow army in Afghan, Pakistan
Al Qaeda has reorganized its notorious paramilitary formations, setting the stage for a dramatic come back. Formerly known as Brigade 055, the military unit has been rebuilt into a larger, more effective fighting unit known as the Lashkar al Zil, or the Shadow Army, a senior US intelligence official told me.

The Shadow Army is active primarily in Pakistan's tribal areas, and in eastern and southern Afghanistan, several US military and intelligence officials said on condition of anonymity. The force is well trained and equipped, and has defeated the Pakistani Army in engagements in North and South Waziristan, Bajaur, Peshawar, Khyber, and Swat. In Afghanistan, the Shadow Army has attacked Coalition and Afghan forces throughout the country.

Fighters with Afghanistan's Taliban militia stand on a hillside at Maydan Shahr in Wardak province, west of Kabul.

"The Shadow Army has been instrumental in the Taliban's consolidation of power in Pakistan's tribal areas and in the Northwest Frontier Province," a senior US intelligence official told me. "They are also behind the Taliban's successes in eastern and southern Afghanistan. They are helping to pinch Kabul."

Afghan and Pakistan-based Taliban forces have integrated elements of their forces into the Shadow Army, "especially the Tehrik-e-Taliban and Haqqani Network," the official continued. "It is considered a status symbol" for groups to be a part of the Shadow Army." The Tehrik-e-Taliban is the Pakistani Taliban movement led by Baitullah Mehsud. The Haqqani Network straddles the Afghan-Pakistani border and has been behind some of the most high-profile attacks in Afghanistan.

The Shadow Army's effectiveness has placed the group in the crosshairs of the U.S. air campaign in Pakistan's tribal areas. In October 2008, the U.S. killed Khalid Habib al Shami, the leader of the Shadow Army, in a strike on a compound in North Waziristan.

The Shadow Army has a clear-cut military structure, a U.S. military intelligence officer said. A senior al Qaeda military leader is in command, while experienced officers command the brigades and subordinate battalions and companies. There are three or four brigades, including the re-formed Brigade 055 and several other Arab brigades. At its peak prior to the U.S. invasion in 2001 the 055 Brigade had an estimated 2,000 soldiers and officers in the ranks. The rebuilt units consist of Saudis, Yemenis, Egyptians, North Africans, Iraqis, as well as former members of Saddam Hussein's Republican Guards. At present, the 055 Brigade has "completely reformed and is surpassing pre-2001 standards," an official said. The other brigades are also considered well trained.

The blending of the Taliban and al Qaeda units has made distinctions between the groups somewhat meaningless. "The line between the Taliban and al Qaeda is increasingly blurred, especially from a command and control perspective," a military intelligence official said. "Are Faqir Mohammed, Baitullah Mehsud, Hakeemullah Mehsud, Ilyas Kashmiri, Siraj Haqqani, and all the rest 'al Qaeda'? Probably not in the sense that they maintain their own independent organizations, but the alliance is essentially indistinguishable at this point except at a very abstract level."

The Taliban have begun an ideological conversion to Wahhabism, the radical form of Sunni Islam practiced by al Qaeda, further cementing ties between the two groups. "The radicalization of the Taliban and their conversion away from Deobandism to Wahhabism under Sheikh Issa al Masri and other al Qaeda leaders is a clear sign of the al Qaeda's preeminence," the official noted.

The establishment of joint Taliban and al Qaeda formations in the Shadow Army has been aided by the proliferation of terror training camps in the tribal areas and the Northwest Frontier Province. In the summer of 2008, there were reportedly more than 150 training camps and over 400 support locations in operation in those areas.

The Shadow Army has distinguished itself in recent years, particularly in Pakistan's tribal areas and in the Northwest Frontier Province. Baitullah Mehsud's Taliban forces defeated the Pakistani Army in South Waziristan during fighting in 2005-2006, and overran forts and fended off a Pakistani Army offensive in 2008.

In Swat, the Pakistani military was defeated by forces under the command of Mullah Fazlullah in 2007 and in 2008. Last month, the military launched its third attempt to secure Swat, with little success so far.

In Bajaur, the hidden hand of the Shadow Army can be seen in the sophisticated trench and tunnel networks, bunkers, and pillboxes built by Taliban forces. The Taliban "have good weaponry and a better communication system [than ours]." a Pakistani official said. "Their tactics are mind-boggling and they have defenses that would take us days to build. ... they are fighting like an organized force."

The Shadow Army also operates in Afghanistan. In July 2008, a unit comprised of al Qaeda, Taliban, Lashkar-e-Taiba, and Hizb-e-Islami conducted a complex assault on a US outpost in Wanat in Nuristan province. The force nearly overran the base, and nine US soldiers were killed. This is the largest loss by US forces in a single engagement in Afghanistan to date.

In addition, an engagement last year in Kabul province was likely the work of the Shadow Army. A French Army unit was ambushed just outside the capital. Ten soldiers were killed, and the Taliban seized abandoned French weapons.

The effectiveness of the Shadow Army is clearly visible in a video taken by an Al Jazeera reporter during an operation in Bajaur in the fall of 2008. The Taliban forces repel a battalion-sized assault from Pakistani Army troops that are supported by at least a platoon of tanks. The Pakistani tanks race away from the fighting, followed quickly by the Pakistani infantry after taking fire. The Pakistani tank commander calls for air strikes, but the infantry and tanks go into full retreat and return to base.

A U.S. Army officer who saw the video observed: "You just watched a full battalion, supported by tanks, break contact after an attack by a supposedly undisciplined, 'rag-tag' force of Taliban fighters. For the Taliban to drive off that unit, it has to be organized, disciplined, well-armed, and competent."
Posted by: || 02/13/2009 11:02 || Comments || Link || E-Mail|| [336065 views] Top|| File under:
Taliban feel pinch of world financial crisis
This reads like the Onion but it isn't, we swear ...

A Turkish militant group, which has hundreds of Turkish, Chechen and Uzbek fighters allied to the Taliban, reported that a sharp drop in donations is hampering its fight against NATO soldiers.

The group, based near the Afghanistan-Pakistan border, made the revelation on an Islamic website last Friday.

Just as financial support from donors in the Middle East and Turkey has dropped off, prices for ammunition and weapons on the black market are skyrocketing. A rocket shell that used to cost $20 US now goes for $100, according to Seyfulkahar al-Muhaciri, part of the volunteer brigade of fighters.

A spike in the cost of copper a year ago pushed up ammunition prices, and the world's slumping economy has forced Arab donors to cut their support, said John Thompson, a Canadian military and security analyst. "Everyone has taken a hit from the subprime mortgage crisis, and that includes the funding sources the jihadis are used to."

U.S. missile strikes launched from remote-controlled Predator drones are inflicting losses on fighters based on the Afghanistan-Pakistan border, said al-Muhaciri.

Such air strikes often target foreign fighters affiliated with al-Qaeda, said Thompson. "If you look at the al-Qaeda command council from 2001, 80 per cent of those people are dead," he said.

The presence of drones overhead means fighters spend a lot of time in hiding, said al-Muhaciri.

Militants need to buy expensive missiles to defend against the drone attacks, but black market arms dealers are reluctant to sell to them for fear of antagonizing the U.S. and NATO, he added. If the Taliban or its allies were to acquire expensive anti-aircraft weapons, NATO would lose its primary strategic advantage, said military analyst Sunil Ram. "If they can start knocking down NATO aircraft, that changes the war," he said.

Adding to the difficulties of the insurgency, said al-Muhaciri, there is a shortage of women to cook and clean for fighters on the front line. Only 15 Turkish women so far have come to Afghanistan with their men, he said.
Posted by: tipper || 02/13/2009 09:21 || Comments || Link || E-Mail|| [336065 views] Top|| File under: al-Qaeda
Africa Horn
ICC says no arrest warrant for Sudan's president
The International Criminal Court said Thursday it has not issued an arrest warrant for Sudanese President Omar al-Bashir for crimes in Darfur, contrary to press reports that it had been issued, as a rebel leader said he should turn himself in.

"At this moment, there is no arrest warrant," ICC spokeswoman Laurence Blairon told AFP after the New York Times reported Wednesday that judges had decided to issue a warrant as requested last July by chief prosecutor Luis Moreno-Ocampo, sayinf an anouncement would be made when there was something to announce.

Khalil Ibrahim, head of the most active rebel group in Darfur, called in Doha on Thursday for Sudan's President Omar al-Beshir to give himself up to the International Criminal Court.

"I advise Beshir to turn himself in, voluntarily," the leader of the Justice and Equality Movement said, adding that he would welcome any arrest warrant for the Sudanese president.

"If Beshir does not turn himself in, no doubt, we will arrest him and hand him over to the international court," Ibrahim said from Doha, where peace talks were being held under the auspices of Qatar, the United Nations, African Union and the Arab League.
Posted by: Fred || 02/13/2009 00:00 || Comments || Link || E-Mail|| [336076 views] Top|| File under: Govt of Sudan
Europe
Turkish Army denies link with shadowy group
The Turkish Army denies the allegations that there is a link between its top officials and a secret terrorist group known as Ergenekon.

"The Turkish Armed Forces, as an institution, cannot have any relations to individuals or institutions that operate illegally," the General Staff said on Thursday in a statement posted on its website, the Turkish daily Hurriyet reported. "We are extremely uncomfortable that the judiciary is being dragged into unproductive discussions. It causes untold harm to the Turkish justice system when doubts are raised over the judiciary," it added.


That's a pretty clear warning ...

The statement was released after the former head of the Turkish Special Forces Ibrahim Sahin who has been arrested over the Ergenekon case claimed that two senior military officials were aware of their activities.

Sahin is charged with having established death squads composed of police officers to assassinate prominent intellectuals, businessman and non-Muslim leaders across the country. Sahin claims the so-called S-1 squads allegedly recruited 150 to 300 police officers and soldiers under the orders of the General Staff's press information chief, Brigadier General Metin Gurek.

According to Sahin, Gurak gave him orders to select officers to form the new "S-1" anti-terror unit, the Turkish daily Radikal revealed. Sahin was allegedly told to select trustworthy military and police officers.

The Ergenekon suspect also claimed that Chief of General Staff General Ilker Basbug was aware the ex-police officer was asked to head up the new unit.

Sahin's links with Ergenekon came under spotlight last month when police found a map in his house that led them to a hidden weapons cache.

On Tuesday, Turkish security forces arrested 12 people including five officers as part of the Air Force investigation into links between military officers and the terrorist group. The detained people are believed to have met in covert places known as Karargah houses to discuss strategies to influence the Turkish military.

Ergenekon was reportedly planning to trigger a coup in the country through creating insecurity and chaos which prompt the army to intervene.

Eighty-six alleged members of the organization are standing trial while others are expected to be indicted. The organization's members included high-ranking generals and retired officers and ultranationalist figures.
Posted by: Fred || 02/13/2009 00:00 || Comments || Link || E-Mail|| [336068 views] Top|| File under:
Great White North
Canadian Muslim sentenced for firebombing Jewish institutions
The police wiretaps and surveillance captured wild plans for jihad, from bombing the Montreal Stock Exchange to the sordid kidnapping, robbery and murder of a randomly selected gay man. But the recordings from a wannabe terrorist's home also contained key evidence, including the clinking propane bottles of a homemade bomb, that led yesterday to the conviction of a man who tried to terrorize Montreal's Jewish community.

Omar Bulphred pleaded guilty to arson and uttering threats for firebombing a Jewish school and Jewish community centre. No one was injured in the attacks. Mr. Bulphred, 23, was handed a sentence of seven years. Quebec Court Judge Louise Boudreau accepted a plea bargain that gave him credit for time served since his arrest, leaving a remaining sentence of 40 months.

Crown prosecutor Mario Dufresne said wiretaps were key to snaring Mr. Bulphred and his underling accomplice, Azim Ibragimov. "It's a very efficient means of collecting evidence, and in this file they were very important to link together the accused," Mr. Dufresne said outside court.

Mr. Bulphred apologized in court for his "cowardly acts," but the contrition and plea bargain left one Jewish leader cold. "This is a homegrown Montreal terrorist who ignited firebombs with a view to destroying people and property," said Adam Atlas, a vice-president of the Canadian Jewish Congress. "The signal sent by the court is not severe enough to dissuade others."

Mr. Bulphred was attending class at the Aerospace Trade School of Montreal on a late winter day in 2007 when a police technician bugged his apartment. Over a month, the wiretaps and surveillance showed the two men researching bomb-making and looking at a nuclear plant and a military base as terrorism targets. They talked about snatching the first gay man they could find at a Montreal rave party. Mr. Bulphred mused they could stab him in the leg to force him to give up his bank machine code, or perhaps they could cut his throat "like a chicken."

On April 8, 2007, the police arrested the two men. "It was getting too dangerous, considering the last conversation. We couldn't afford to wait," Detective-Sergeant Sylvie Beauregard said in testimony under publication ban until yesterday. The wiretaps revealed the limits of police surveillance and the laborious gumshoe work required to bolster bugs.

The first attack took place Sept. 2, 2006, when a Molotov cocktail was thrown at the Skver-Toldos Orthodox Jewish Boys School. Ten days later, a letter was delivered claiming responsibility on behalf of the "Islamic Jihad" and demanding the release of 17 Muslim terror suspects arrested earlier that year in Toronto.

The police got a breakthrough when firefighters doused a small accidental fire in Mr. Bulphred's apartment, where investigators found the same matches used in the school attack. The Algerian-born Canadian citizen was known to police for the anti-American and anti-Jewish rants he wrote while in jail on previous petty offences.

Police watched Mr. Bulphred, but gave up for lack of evidence. Investigators got back on his trail through Mr. Ibragimov, a grocery bagger of Kazakh origin, whose handwriting matched threatening notes. Mr. Ibragimov then bragged about the attack to an undercover cop.

Despite the police shadow, the pair struck again on April 3, 2007, using a bomb made with propane canisters to strike the YM-YWHA Ben Weider Jewish Community Centre. The contraption caused only minor damage. Police had interrupted their surveillance that day. A wiretap recorded March 30 featuring clanking sounds and the two men talking about bottles was only heard the day after the attack.
Posted by: ryuge || 02/13/2009 09:47 || Comments || Link || E-Mail|| [336084 views] Top|| File under:
Home Front: WoT
Blackwater dumps tarnished brand name
RALEIGH, N.C. – Blackwater Worldwide is abandoning its tarnished brand name as it tries to shake a reputation battered by oft-criticized work in Iraq, renaming its family of two dozen businesses under the name Xe.

The parent company's new name is pronounced like the letter "z." Blackwater Lodge & Training Center — the subsidiary that conducts much of the company's overseas operations and domestic training — has been renamed U.S. Training Center Inc., the company said Friday.

The decision comes as part of an ongoing rebranding effort that grew more urgent following a September 2007 shooting in Iraq that left at least a dozen civilians dead. Blackwater president Gary Jackson said in a memo to employees the new name reflects the change in company focus away from the business of providing private security. "The volume of changes over the past half-year have taken the company to an exciting place and we are now ready for two of the final, and most obvious changes," Jackson said in the note.

In his memo, Jackson indicated the company was not interested in actively pursuing new private security contracts. Jackson and other Blackwater executives told The Associated Press last year it was shifting its focus away from such work to focus on training and providing logistics. "This company will continue to provide personnel protective services for high-threat environments when needed by the U.S. government, but its primary mission will be operating our training facilities around the world, including the flagship campus in North Carolina," Jackson said.

The company has operated under the Blackwater name since 1997, when chief executive Erik Prince and some of his former Navy SEAL colleagues launched it in northeastern North Carolina, naming their new endeavor for the area swamp streams that run black with murky water. But the name change underscores how badly the Moyock-based company's brand was damaged by its work in Iraq.

In 2004, four of its contractors were killed in an insurgent ambush in Fallujuah, with their bodies burned, mutiliated and strung from a bridge. The incident triggered a U.S. siege of the restive city.

The September 2007 shooting in Baghdad's Nisoor Square added to the damage. The incident infuriated politicians both in Baghdad in Washington, triggering congressional hearings and increasing calls that the company be banned from operating in Iraq. Last month, Iraqi leaders said they would not renew Blackwater's license to operate there, citing the lingering outrage over the shooting in Nisoor Square, and the State Department said later it will not renew Blackwater's contract to protect diplomats when it expires in May.

Blackwater spokeswoman Anne Tyrrell said the company made the name change was largely because of changes in its focus, but acknowledged the need for the company to shake its past in Iraq. "It's not a direct result of a loss of contract, but certainly that is an aspect of our work that we feel we were defined by," Tyrrell said.
Posted by: tu3031 || 02/13/2009 15:18 || Comments || Link || E-Mail|| [336082 views] Top|| File under:
India-Pakistan
Taliban established in Pakistan: Zardari
THE Taliban is ina a large part of Pakistan, forcing the country to fight a war against it, that is about Pakistan's own survival, President Asif Zardari said. "(The Taliban) do have a presence in huge amounts of land in our side.

''Yes, that is the fact," Zardari told US 60 Minutes in an interview to be broadcast on Sunday, excerpts of which were released today.

U.S. President Barack Obama said this week there was no doubt terrorists were operating in safe havens in the tribal regions of Pakistan, and the United States wanted to make sure Islamabad was a strong ally in fighting that threat.

Obama and Zardari spoke by telephone on Wednesday, the Pakistani foreign ministry said. The two discussed the surge in violence by al Qaeda and the Taliban, which has stepped up its insurgency against U.S. forces and the Afghan government.

Zardari said Pakistan had been in denial about the Taliban in the past. "Our forces weren't increased ... . We have weaknesses and they are taking advantage of that weakness," he said.

Zardari has now put 120,000 soldiers into the fight against the Taliban, despite concerns among many Pakistanis that it is fighting a proxy war for the United States. "We're not doing anybody a favor," Zardari said. "We are aware of the fact it's ... Taliban... trying to take over the state of Pakistan.

"So, we're fighting for the survival of Pakistan. We're not fighting for the survival of anybody else."

Zardari, who was elected last year after the assassination of his wife Benazir Bhutto in 2007, rejected suggestions that he lacks the full support of the military and intelligence services, saying he was confident they were behind him. "If that wasn't the case, then Islamabad would have fallen because obviously if the army doesn't do its job, these men are not restricted. They've blown up the Marriott Hotel before. They've attacked us inland before. They would be all around us, wouldn't they?" he said.
Posted by: tipper || 02/13/2009 19:19 || Comments || Link || E-Mail|| [336081 views] Top|| File under:
TTP threatens to kill more ANP leaders
A close aide of Baitullah Mehsud and senior commander of the banned Tehreek-e-Taliban Pakistan (TTP) on Thursday claimed responsibility for the suicide attack on Awami National Party (ANP) MPA Alam Zeb Khan in Peshawar.

"We carried out this attack and will continue such attacks on ANP leaders in future," Hakeemullah Mehsud, who heads the TTP in Orakzai, Kurram and Khyber tribal regions, said in telephone calls to media offices in Peshawar.

Alam Zeb Khan died of excessive injuries when a powerful bomb went off near his car in Peshawar on Wednesday. He became the first target of the Taliban since the Pukhtoon nationalist party took power last year. The ANP became a major target of the outlawed TTP after its peace deal with Maulana Fazlullah in Swat collapsed and a military operation began to target the Taliban.

Asfandyar Wali Khan, central ANP president, survived a suicide attack on Eid Day at his Wali Bagh residence last year, while relatives of several ANP MPAs from Swat have also been targeted.

Meanwhile, Chief Minister Ameer Haider Hoti announced Rs 5 million for the grieved family and recommended the federal government's higher gallantry award for the deceased MPA. The CM's Gallantry Medal, along with Rs 500,000 in cash, was also announced for the late MPA's family.

The chief minister assured the family members that the ANP government would bring the perpetrators of the crime to justice.

Posted by: Fred || 02/13/2009 00:00 || Comments || Link || E-Mail|| [336065 views] Top|| File under: TTP
Pakistan: Senior official admits link to Mumbai attacks
(AKI) - A senior Pakistani official on Thursday admitted for the first time that last year's terrorist attacks in the Indian city of Mumbai were partly planned in Pakistan. Advisor to the prime minister on Interior Rehman Malik said that several suspects were now being in custody and a case has been filed which could lead to their prosecution.

Relations between between India and Pakistan have been tense since the November attacks after New Delhi said all 10 gunmen were Pakistani. At least 170 people were killed when terrorists targeted two luxury hotels and other locations in the heart of the city.

Malik made the comments during a media briefing on a government probe into the attacks.

"Some part of the conspiracy has taken place in Pakistan. We have lodged an FIR [first information report] into the case," he said, referring to a police complaint.

Pakistan denied any responsibility in the immediate aftermath of the attacks, but later admitted that the only gunman captured alive during the three-day siege was Pakistani.

India has accused the banned Lashkar-e-Toiba militant group of being behind the attacks and has demanded key leaders be extradited to face charges in India.

New Delhi also shared intelligence with the Pakistani government which it says contains evidence to support its case.

Malik said Pakistan had assured India of its full cooperation in the investigations of Mumbai attacks and that Pakistan had been a victim of terrorism for a long time.
Posted by: Fred || 02/13/2009 00:00 || Comments || Link || E-Mail|| [336068 views] Top|| File under: Govt of Pakistan
Islamabad forex company involved
Interior Adviser Rehman Malik has claimed that a money exchange company in Islamabad was involved in transferring money to a suspect of the Mumbai attacks in Spain, said a private TV channel. The money was transferred through Paracha International Exchange's Euro 2005 branch in Islamabad to Javed Iqbal in Barcelona. The branch was later found sealed. Representatives of other branches have denied that such a transaction took place. But one of the two owners confirmed the transaction, and blamed his partner for it.
Posted by: Fred || 02/13/2009 00:00 || Comments || Link || E-Mail|| [336067 views] Top|| File under: Lashkar e-Taiba
Suspects to be tried at Adiala jail
The government has decided to hold the trial of the Mumbai terror attacks suspects at Rawalpindi's Adiala Jail, a private TV channel reported on Thursday. The FIA has sought two bullet-proof vehicles to shift the suspects to the jail and also asked for Rs 20 million. The proceedings of the trial may be n-camera.


Whoopdy doo. Let us know when Omar Saeed Sheikh is dead.
Posted by: Fred || 02/13/2009 00:00 || Comments || Link || E-Mail|| [336065 views] Top|| File under: al-Qaeda in Pakistan
LT slams Islamabad for Mumbai charges
The banned Lashkar-e-Tayyaba angrily condemned Islamabad on Thursday for filing a case against some of the group's top operatives. Pakistan lodged a first information report against eight suspects, including the presumed mastermind Zakiur Rehman Lakhvi. "We strongly condemn the lodging of the FIR against LT," Lashkar spokesman Abdullah Ghaznavi told AFP over the telephone. The case was brought to 'win appreciation' from India and the US and to "implement India's agenda of suppressing the people's struggle for freedom in Kashmir", said Ghaznavi.
Posted by: Fred || 02/13/2009 00:00 || Comments || Link || E-Mail|| [336065 views] Top|| File under: Lashkar e-Taiba
Iraq
US frees scores from Iraq's Abu Ghraib prison
BAGHDAD - The US military has released more than 100 prisoners from Abu Ghraib jail, which has been renamed Baghdad Central Prison, Iraqi officials said on Thursday. The human rights ministry told AFP the 107 Iraqis were freed from the prison in west Baghdad on Wednesday under the US-Iraqi security pact that calls for American soldiers to withdraw from Iraq by the end of 2011.

A series of releases started on February 3 as a key part of the deal signed in November that provides for a gradual return of Iraqi sovereignty and a handover of security responsibilities. Under the agreement, prisoners must either be set free or handed over to the Iraqi authorities.

Detainees are being released 'who the US and the government of Iraq think no longer pose a threat to the security or stability of Iraq,' US Brigadier General David Quantock, who is charge of the prisoners, said last week.

The US-led coalition currently has about 15,000 prisoners in custody after six years of insurgency and sectarian warfare since the March 2003 invasion that toppled Saddam Hussein from power.
Posted by: Steve White || 02/13/2009 00:00 || Comments || Link || E-Mail|| [336074 views] Top|| File under:
Iraq confirms holding 4 Gitmo ex-detainees
A top Iraqi official confirms that Iraq is holding four former detainees from the Guantanamo detention facility to see whether they pose a threat.

Acting Justice Minister Safaaulddin al-Safi told the Associated Press that a judge has approved their continued detention for two weeks while authorities interrogate and investigate them. The four were arrested in Afghanistan and held at Guantanamo before being handed over to the Iraqis last month. Al-Safi said the four are not wanted for crimes in Iraq but authorities want to make sure they pose no threat if set free.
Posted by: Fred || 02/13/2009 00:00 || Comments || Link || E-Mail|| [336064 views] Top|| File under: al-Qaeda
Israel-Palestine-Jordan
Seating for Knesset
JERUSALEM - Israel's centrist Kadima party, led by Tzipi Livni, kept its tight lead over the rightist Likud of Benjamin Netanyahu in this week's general election, according to final results released on Thursday. The official results, released after military and overseas votes were counted, gave Kadima 28 seats in the 120-member parliament and Likud 27 seats. These figures were in line with preliminary results released after Tuesday's election, which also gave most of the remaining seats to right-wing parties.

Principal among those was Yisrael Beitenu of Avigdor Lieberman, which was confirmed as having taken 15 seats. Labour, which has headed many Israeli coalitions, slipped into fourth place with 13.

The ultra-Orthodox Shas took 11 seats and United Torah Judaism five. Extreme right National Union won four seats, Arab party Ram Tal four, the Arab communist party Hadash four, the left-wing Meretz three, extreme-right Jewish Home three and another Arab party, Balad, three.
Posted by: Steve White || 02/13/2009 00:00 || Comments || Link || E-Mail|| [336065 views] Top|| File under:
Abbas calls on world to isolate Likud
Palestinian Authority Acting Chief Mahmoud Abbas has urged the diplomatic isolation of a right-wing Israeli government led by Likud.

Meanwhile unnamed senior political sources in Jerusalem (al-Quds) was quoted by Haaretz as saying that France, Britain and Italy have promised Abbas that they would not allow any new Israeli government delay or freeze the peace process.

The source also noted that Abbas and his aides view Likud leader Benjamin Netanyahu's remarks on the continuation of peace talks as 'empty promises.'

Abbas met last week with French President Nicolas Sarkozy, British Prime Minister Gordon Brown and Italian Prime Minister Silvio Berlusconi, and discussed with them his "deep concerns" about the establishment of a right-wing government in Tel Aviv.

Abbas stressed that such a development means a final blow to the peace process. He also expressed concern that Netanyahu's leadership would result in renewed expansion of settlements in the West Bank.

During all his meetings, Abbas called on the European leaders to adopt a hard line against an Israeli government that opposes the creation of a Palestinian state.

The Palestinian Authority Acting Chief also demanded that the three European states insist on the Middle East Quartet's demands, including a two-state solution.
Posted by: Fred || 02/13/2009 00:00 || Comments || Link || E-Mail|| [336070 views] Top|| File under: Palestinian Authority
Israel warns of harsh response to any attack by Hezbollah
Israel warned Hezbollah this week that it will respond harshly to any attempt to down an Israel Air Force jet over Lebanon or to avenge last year's assassination of the organization's operations officer, Imad Mughniyeh.
Posted by: Fred || 02/13/2009 00:00 || Comments || Link || E-Mail|| [336078 views] Top|| File under: Hezbollah
Hamas threw 'medicine grenades' at IDF
Medicine bottles, transferred to the Gaza Strip as humanitarian aid by Israel, were used by Hamas as grenades against IDF troops during Operation Cast Lead. Pictures of the grenades were obtained exclusively by The Jerusalem Post.

The medicine bottles were manufactured by the Jerusalem Pharmaceutical Company, which is based in el-Bireh, a town adjacent to Ramallah, and the global pharmaceutical company Shire.

The medicine bottles were filled with explosives, holes were drilled in the caps, and fuses were installed. Once Hamas fighters lit the fuses, they had several seconds to throw the grenades at soldiers. The IDF also found small explosive devices that used medical syringes to hold their fuses.

The medical grenades were discovered in northern Gaza by troops during last month's three-week battle against Hamas. The grenades were taken to military explosives experts, and then disassembled and studied.

One bottle turned into a grenade originally contained a drug called Equetro, which is used by people who suffer from episodes associated with bipolar disorder. Another bottle had contained a vitamin supplement called Super-Vit.

"This is another example of Hamas's cynical use of humanitarian supplies to attack Israel," a Defense Ministry official said Thursday. "Israel facilitates the transfer of the supplies to the Gaza Strip, and Hamas uses the supplies to create weapons."

During the offensive, the IDF encountered a variety of improvised explosive devices (IEDs) that were manufactured by Hamas and Islamic Jihad inside the Gaza Strip. Some were anti-personnel bombs and others were planted on the sides of roads or underground to be activated against IDF tanks and armored personnel carriers. Some of the IEDs were fitted with advanced wireless detonators and others were attached to a wire.

In one instance, a Merkava tank from Brigade 401 rolled over a large explosive device that lifted the tank in the air but did not cause any serious damage, due to a plate of reinforced steel that was installed on the tank before the operation.



Posted by: Fred || 02/13/2009 00:00 || Comments || Link || E-Mail|| [336065 views] Top|| File under: Hamas
Sri Lanka
Sri Lankan troops declare new civilian safe zone
COLOMBO - Sri Lankan troops declared a new safe zone for civilians Thursday as they battled to finish off the island's drawn-out ethnic conflict with separatist Tamil Tiger rebels, the defence ministry said. Concern has mounted for tens of thousands of non-combatants trapped in the war zone, with the International Committee of the Red Cross (ICRC) saying hundreds have already been killed.

Britain named former defence minister Des Browne as a special envoy to the war-scarred island nation, amid mounting international concern about the fate of civilians, but Colombo quickly rejected the move, a top official said. London said Browne was to focus on the "immediate humanitarian situation in northern Sri Lanka", but the cabinet of Sri Lankan President Mahinda Rajapakse said the envoy would not be accepted here, the official told AFP.

The government has asked men, women and children to move to a 12-kilometre (7.5-mile) stretch of coastline as troops advanced on rebel positions in the north in a bid to crush all remaining pockets of Tiger resistance.


You'll find the last of the Tigers in the 'safe' zone. Along with their artillery ...

In creating the new safe zone, the government effectively scrapped a 35-square-kilometre (13-square-mile) designated no-fire area. "The Sri Lanka army, fully committed to provide maximum safety for the lives of entrapped or forcibly detained civilians... calls upon the public to move into those specified areas at the earliest," the defence ministry said.

Military officials said there was heavy fighting in the area where some 700 Tiger rebels were believed to be offering stiff resistance. No details of casualties from Thursday's clashes were released by either side.

Security forces seized nine mortar tubes from a fortified camp at Kuppilankulam on Wednesday, the ministry said in a statement, adding 28 Tamil Tiger guerrillas had been killed in fighting in the area. Also seized were a workshop for making hand grenades and roadside bombs, and several vehicles including an armour-plated van used by Tiger leader Velupillai Prabhakaran, the ministry said.

The defence ministry said the ICRC had been informed of the creation of the new safe zone, where the international relief agency already operates a make-shift medical facility.
Posted by: Steve White || 02/13/2009 00:00 || Comments || Link || E-Mail|| [336066 views] Top|| File under:
India shifts stand on Sri Lanka
India has mended its stand on Sri Lanka, insisting no longer that the Liberation Tigers of Tamil Eelam (LTTE) lay down weapons as a pre-condition for talks with Colombo for a political settlement.

Instead of asking LTTE to lay down weapons, India now wants the group to at least agree in principle to lay down its weapons as this can pave the way for negotiations with the Sri Lankan government. The subtle change in India's stand was reflected in Indian President Pratibha Patil's address to parliament on Thursday when she said the two sides could return to the negotiation table if "the Government of Sri Lanka suspends its military operations and the LTTE declares its willingness to lay down arms simultaneously".

The main Tamil Nadu party -- Dravida Munnetra Kazhagam -- and other parties have been protesting at what they see as the Indian government taking the side of the Sri Lankan government in asking LTTE to first lay down arms before any negotiations can be held. Notwithstanding the government changing this stand, two Marumalarchi Dravida Munnetra Kazhagam (MDMK) MPs -- Krishnan and Ravindran -- interrupted the president's address to protest India's not pressurising the neighbouring government to stop the massacre of the Tamils in the island nation.

Eight MPs from Tamil Nadu, including top Communist Party of India leader D Raja, turned up in black shirts and white lungi to register their protest at the government for not having a clear policy on the Sri Lankan conflict. The Tamil Nadu parties have been demanding the Indian government intervene to put in a check on the Sri Lankan government's killing of "innocent" Tamils. They advocate that India should even intervene militarily if the killing of Tamils does not stop.

Posted by: Fred || 02/13/2009 00:00 || Comments || Link || E-Mail|| [336068 views] Top|| File under:
Syria-Lebanon-Iran
Kerry to see Assad during Mideast trip
WASHINGTON - John Kerry, chairman of the U.S. Senate's foreign relations committee, will meet Syrian President Bashar al-Assad next week during a Middle East trip as Washington works to keep a dialogue between the two countries despite years of tension.

Assad said recently Syria wanted to have a constructive dialogue with the United States, and President Barack Obama, who took over from President George W. Bush last month, said during his campaign he wanted to reach out to Syria.


I'd reach out to Assad, too, if I were suitably armed ...

Kerry's spokesman Frederick Jones said the senator would be traveling to Syria, Egypt, Jordan and Israel as chairman of the Senate Foreign Relations Committee and not as an emissary of the Obama administration.

Jones said Kerry had met Assad before and had conducted a "continuing dialogue" with Syrian officials, including a recent meeting with Damascus' ambassador to Washington.

Kerry met with Secretary of State Hillary Clinton on Thursday, Jones said.


Trying to make me feel sorry for him?

Syria and the United States are on poor terms because of Damascus' support for the Palestinian group Hamas and the Lebanese movement Hezbollah. Under Bush, Washington withdrew its ambassador in Damascus following the 2005 assassination of former Lebanese Prime Minister Rafik al-Hariri and accused Syria of allowing Islamist fighters to infiltrate Iraq. Cooperation between Syria and Iran has also angered Washington.


One of Dubya's bigger mistakes was not taking Assad down in 2003 when we had the opportunity.

The Wall Street Journal said on Thursday that Representative Howard Berman, chairman of the House (of Representatives) International Affairs Committee, also would meet Assad this month. A Berman aide said that for security reasons the committee would not confirm or deny reports about travel plans.
Posted by: Steve White || 02/13/2009 00:00 || Comments || Link || E-Mail|| [336072 views] Top|| File under:
Obama reaffirms US support for Hariri tribunal
The U.S. President Barack Obama vowed on Thursday to support U.N. moves to bring to justice the killers of the former Lebanese Prime Minister Rafiq Hariri ahead of the fourth anniversary of his assassination.

"As we share our grief with the Lebanese people over the loss of Prime Minister Hariri, we also share our conviction that his sacrifice will not be in vain," Obama said in a statement ahead of Saturday's anniversary.

"The United States fully supports the Special Tribunal for Lebanon, whose work will begin in a few weeks, to bring those responsible for this horrific crime and those that followed to justice."

His predecessor George W. Bush, who left office last month, had also pushed for a thorough investigation of the killing of Hariri and 22 other people in a car bomb explosion in Beirut in February 2005.

Some anti-Syrian politicians have said Syria was behind the suicide bombing but Damascus denies this. The assassination sparked a worldwide outcry that forced the withdrawal of Syrian troops that had been in Lebanon for nearly 30 years.

The U.N. tribunal to try Hariri's alleged killers is due to open its doors on March 1, housed in the former headquarters of the Dutch intelligence service on the outskirts of The Hague.

The tribunal will have 11 judges, including four from Lebanon.


Posted by: Fred || 02/13/2009 00:00 || Comments || Link || E-Mail|| [336068 views] Top|| File under: Govt of Syria
Home Front Economy
Global economic crisis 'greatest security threat to US'
The nation's new intelligence chief warned Thursday that the global economic crisis is the most serious security peril facing the United States, threatening to topple governments, trigger waves of refugees and undermine the ability of America's allies to help in Afghanistan and elsewhere.

The economic collapse "already looms as the most serious one in decades, if not in centuries," said Dennis C. Blair, director of national intelligence, in his first appearance before Congress as the top intelligence official in the Obama administration.



On Iran, Blair said that the Islamic nation "is clearly developing all the components of a deliverable nuclear weapons program".

Blair's focus on the economic meltdown represents a sharp contrast from the testimony of his predecessors in recent years, who devoted most of their attention in the annual threat assessment hearing to the issues of terrorism and the wars in Afghanistan and Iraq.

Blair's conclusions are likely to bolster President Obama's case for swift action on a nearly $800-billion stimulus package nearing final approval in Congress.

"Time is probably our greatest threat," Blair said. "The longer it takes for the recovery to begin, the greater the likelihood of serious damage to U.S. strategic interests."

He said that one-quarter of the world's nations had already experienced low-level instability attributed to the economic downturn, including shifts in power. He cited anti-government demonstrations in Europe and Russia, and he warned that much of Latin America and the former Soviet satellite states lacked sufficient cash to cope with the spreading crisis.

"The most likely potential fallout for U.S. interests will involve allies and friends not being able to fully meet their defense and humanitarian obligations," Blair said. "Potential refugee flows from the Caribbean could also impact homeland security."

The decline in oil prices in recent months might benefit consumers in the short term and "put the squeeze on the adventurism of producers like Iran and Venezuela," Blair said, but he warned that prolonged price drops could result in a supply crunch if they lead to cuts or delays in investment in oil development and infrastructure.

Economic crises in recent decades have tended to be confined to specific regions -- such as the Asian financial meltdown of the 1990s -- meaning affected countries could rebuild by focusing on exporting more of their goods.

But "countries will not be able to export their way out of this one because of the global nature" of the crisis, Blair said.

U.S. intelligence analysts fear there could be a backlash against American efforts to promote free markets because the crisis was triggered by the United States.

"We're generally held to be responsible," Blair said.

Blair's written testimony also looks at other security threats. The United States' most dangerous enemy remains Al Qaeda, he said, but he noted that the terrorist network "is less capable and effective than it was a year ago" because of the toll U.S. missile strikes and other measures have taken on the militants' sanctuary in Pakistan.

Some of Blair's most pessimistic language was reserved for Afghanistan, where the security situation has deteriorated substantially because of rampant government corruption and a resurgent Taliban, which carried out fresh attacks in the nation's capital this week.

As a result, Blair said, the upcoming Afghan presidential election "will present a greater security challenge" than the most recent campaign, in 2004, and he added that "insurgents probably will make a concerted effort to disrupt it."

Blair's comments came as the Obama administration is close to a decision on sending tens of thousands of additional troops to Afghanistan.

On Iran, Blair said that the Islamic nation "is clearly developing all the components of a deliverable nuclear weapons program" and that only an internal political decision might prevent the country from crossing the weapons threshold.

Otherwise, he said, "they could have a weapon as early as 2010, but it might take them until 2015."

Posted by: || 02/13/2009 10:55 || Comments || Link || E-Mail|| [336082 views] Top|| File under:
Who's in the News
49
[untagged]
4
Hamas
2
Govt of Syria
2
Lashkar e-Taiba
2
al-Qaeda
2
Pirates
2
Taliban
2
TTP
1
Iraqi Insurgency
1
Islamic State of Iraq
1
Palestinian Authority
1
Hezbollah
1
al-Qaeda in Pakistan
1
Govt of Iran
1
Govt of Pakistan
1
Govt of Sudan
1
al-Qaeda in Iraq
Bookmark
E-Mail Me
The Classics
The O Club
Rantburg Store
The Bloids
The Never-ending Story
Thugburg
Gulf War I
The Way We Were
Bio
Merry-Go-Blog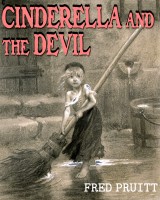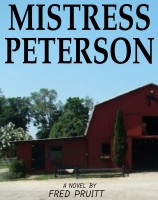 On Sale now!


A multi-volume chronology and reference guide set detailing three years of the Mexican Drug War between 2010 and 2012.

Rantburg.com and borderlandbeat.com correspondent and author Chris Covert presents his first non-fiction work detailing the drug and gang related violence in Mexico.

Chris gives us Mexican press dispatches of drug and gang war violence over three years, presented in a multi volume set intended to chronicle the death, violence and mayhem which has dominated Mexico for six years.
Click here for more information


Meet the Mods
In no particular order...


Steve White
Seafarious
tu3031
badanov
sherry
ryuge
GolfBravoUSMC
Bright Pebbles
trailing wife
Gloria
Fred
Besoeker
Glenmore
Frank G
3dc
Skidmark



Better than the average link...



Rantburg was assembled from recycled algorithms in the United States of America. No trees were destroyed in the production of this weblog. We did hurt some, though. Sorry.
34.204.181.91

Help keep the Burg running! Paypal: