Home Front: Politix
Gov. Deval Patrick eyes classic projects, pools, $6M Foxboro footbridge
Christmas could be coming to Massachusetts - in February.

As Congress heads for a possible showdown today on a massive $790 billion economic stimulus bill, state officials have unveiled a preliminary "state-reviewed, shovel-ready project" list that includes a new $6 million footbridge across Route 1 near Gillette Stadium and a $6.8 million repair of the concrete ceiling over the Mass Pike just under the Hynes Convention Center.

The list, which Gov. Deval Patrick's administration says is not final, includes nearly $4 billion for transportation, energy, health, education and other sectors that might get funding from the federal bill.

Most items are classic bricks-and-mortar projects - such as bridge, roadway and school repairs - and new construction, such as public parking garages and visitor centers at state parks.

Other items include computers and furniture for schools; phone and computer upgrades for the health-care system; heating systems and solar panels at state facilities; and paint jobs for public buildings and even the Tobin Bridge.

Then there are the items sure to capture the public imagination - for good or bad.

Some appear to directly contradict previously expressed wishes of Congress, such as no federal money going for swimming pools, museums and the like.

The Patrick administration's list has funding requests for swimming pools, tennis and basketball courts, and even to restore fairways at the Ponkapoag Golf Course in Canton.

Some listed items fall into the gray area between public and private projects.

The New England Patriots [team stats] might one day want to develop 150 acres, now parking lots, across Route 1 from Gillette Stadium and the new Patriot Place shopping center in Foxboro.

The land has been designated by the state as a potential "growth district" for biotech companies - so a $6 million pedestrian overpass bridge is on the governor's list.

"This is a public safety issue and an economic development issue," said Stacey James, a spokesman for the Patriots and team owner Robert Kraft.

Other items on the list include $10 million to restore granite landings and pathways along the Charles River in Boston and $20 million for a new cruise-ship terminal in Salem.

Cyndi Roy, a spokeswoman for Patrick, said the list merely reflects the suggestions and requests submitted to state task forces by public agencies, secondary schools and universities.

"It's not prioritized," said Roy, noting the state will comply with any restrictions imposed by Congress.

The state expects to get only about $1 billion to $2 billion for infrastructure items, so many projects simply won't get funding, she said.
Posted by: Fred || 02/13/2009 11:58 || Comments || Link || E-Mail|| [10797 views] Top|| File under:
Intrepid Lawmakers to Brave the Alpine Front
Hurry, hurry, hurry. Congress will begin its 2009 travel season in earnest this weekend with two spectacular codels -- trips for House congressional delegations -- that are not to be missed.

On Saturday, Rep. John Tanner (D-Tenn.), chairman of the House delegation to NATO's parliamentary assembly, and his wife will lead a delegation of 13 lawmakers -- plus 10 spouses -- on a fine nine-day jaunt starting at NATO's headquarters in Brussels.

Before you start scoffing about how this hardly compares to Tanner's post-election delegation to Valencia and Rome in November, we would point out that the next stop is, yes, the City of Lights, Paris, where one could have a nice late Valentine's Day moment.

From there we move on to Vienna for a little Sacher torte and then to review NATO's strategy to defend the Bavarian Alps, stopping in the lovely ski center of Garmisch-Partenkirchen, with its breathtaking views.

The huge number of members, spouses and staffers, plus military escorts, will require taking one of the bigger military jets, but we're told these trips are an important use of taxpayer money.

The delegation is scheduled to include Democratic Reps. Ben Chandler (Ky.); Bart Gordon (Tenn.); Baron P. Hill (Ind.) Carolyn McCarthy (N.Y.); Kendrick B. Meek (Fla.); Charlie Melancon (La.); Dennis Moore (Kan.) Mike Ross (Ark.) and David Scott (Ga.). Republican Reps. John Boozman (Ark.); Jo Ann Emerson (Mo.) and Jeff Miller (Fla.) are also scheduled to be going.

If working on NATO matters is not for you, House Speaker Nancy Pelosi (D-Calif.) is leading a delegation to Europe next week for some important meetings in -- where else? -- the Eternal City, Rome. Details are sketchy so far, but we're hearing that there's a meeting with Pope Benedict himself. (Hey, ask him about that Holocaust-denier guy if you get a chance.) Pelosi is apparently going to get an award from an Italian legislative group -- she's huge over there -- and then maybe do just a bit of NATO stuff. There may be some other stops.
Posted by: Fred || 02/13/2009 11:56 || Comments || Link || E-Mail|| [10793 views] Top|| File under:
About the Census Bureau: 'Change' That Stacks the Political Deck
Almost as soon as Judd Gregg became one of Barack Obama's prized Republicans, the administration indicated it wanted to have the director of the Census Bureau report to Rahm Emanuel, the president's chief of staff and main political strategist. While Obama may claim he plans to "restore science to its rightful place" in government, his actions appear designed to restore Democratic politics firmly in the government.

Under our Constitution, we must conduct an "actual Enumeration" every ten years "in such Manner as [Congress] shall by Law direct." Congress placed responsibility for conducting the enumeration in the Bureau of the Census in the Commerce Department.

Politicizing the science of the Census, however, would aid Democratic efforts to consolidate political control of the country. A desire to increase political control is the legitimate objective of any party in power, of course, but Democrats seem much more intent on using questionable and illegitimate means to do so.

The Census will determine how many tax dollars states get in a myriad of federal programs, money that can be used to buy influence, popular support and, yes, votes -- particularly in the large urban areas that form the power base of the Democratic Party. That's one of the major purposes of the mammoth spending (sorry, stimulus) bill pushed by Obama and congressional Democrats.

Just as important is the fact that the Census will determine not just how many congressmen each state gets through apportionment, but what the size and makeup of state legislative districts will be. Keep in mind that it is state legislatures that draw up congressional districts and, therefore, control not only the political makeup of state legislatures, but of Congress as well.

According to Bruce Chapman, a former Census director, if politicians control the Census, you may well get an order to adjust the Census count with "samples" and "modeling" that override the scientific consensus of the statisticians at the Bureau. Another career professional at the Census Bureau told the Wall Street Journal's John Fund that the only reason for such high-level White House involvement was politics, not science.

Of course, this could happen even if the Census Bureau continues to report to the secretary of Commerce, who ultimately reports to the president. But giving the White House more direct control over the Census certainly smooths the way for any attempts to manipulate the count to ensure that geographic areas that represent the heart and soul of the Democratic party are given the highest population numbers possible, even if that means using dubious methods that result in nonexistent individuals being counted. This is akin to what the Clinton administration did when it tried to use statistical sampling in the 2000 Census to help the Democratic party or when it sped up naturalization of a million new citizens in time to vote in the 1996 election, waiving legal requirements such as fingerprint checks. This allowed 80,000 individuals with criminal records to become citizens because Clinton wanted their votes in the election.

-- Hans A. von Spakovsky is a former commissioner on the Federal Election Commission and a former Justice Department official.


Posted by: Fred || 02/13/2009 11:54 || Comments || Link || E-Mail|| [10795 views] Top|| File under:
Democratic Senator Predicts None of His Colleagues 'Will Have the Chance' to Read Final Stimulus Bill Before Vote
Sen. Frank Lautenberg (D-N.J.) predicted on Thursday that none of his Senate colleagues would "have the chance" to read the entire final version of the $790-billion stimulus bill before the bill comes up for a final vote in Congress.

"No, I don't think anyone will have the chance to [read the entire bill]," Lautenberg told CNSNews.com.

The final bill, crafted by a House-Senate conference committee, was posted on the Website of the House Appropriations Committe late Thurday in two PDF files.

The first PDF was 424 pages long and the second PDF was 575 pages long, making the total bill 999 pages long. The House is expected to vote on this 999-page bill Friday, and the Senate either later Friday or Saturday. [Editor's note: The first PDF, as posted on the House Appropriations Committee website as of 8:20 AM Friday morning, had grown by 72 pages to 496 pages, increasing the length of the total document to 1,071 pages.]

Of the several senators that CNSNews.com interviewed on Thursday, only Sen. George Voinovich (R-Ohio) claimed to have read the entire bill--and he was speaking of the preliminary version that had been approved by the Senate, not the final 999-page version that the House-Senate conference committee was still haggling over on Thursday afternoon.

When CNSNews.com asked members of both parties on Capitol Hill on Thursday whether they had read the full, final bill, not one member could say, "Yes."

Posted by: Fred || 02/13/2009 11:53 || Comments || Link || E-Mail|| [10796 views] Top|| File under:
President's attorneys file motion demanding birth, college records be withheld from public
A high-powered team of Los Angeles attorneys representing President Obama in his effort to keep his birth certificate, college records and passport documents concealed from the public has suggested there should be "monetary sanctions" against a lawyer whose clients have brought a complaint alleging Obama doesn't qualify for the Oval Office under the Constitution's demand for a "natural born" citizen in that post.

The suggestion came in an exchange of e-mails and documents in a case brought by former presidential candidate Alan Keyes and others in California. The case originally sought to have the state's electors ordered to withhold their votes for Obama until his eligibility was established. Since Obama's inauguration, it has been amended to seek a future requirement for a vetting process, in addition to the still-sought unveiling of his records.

In the case, handled largely by Gary Kreep of the U.S. Justice Foundation, records were subpoenaed documenting Obama's attendance at Occidental College. The lawyer for the college, Stuart W. Rudnick of Musick, Peeler & Garrett, urgently contacted Fredric D. Woocher of Strumwasser & Woocher. "This firm is counsel to Occidental College. The College is in receipt of the enclosed subpoena that seeks certain information concerning President-Elect Barack Obama," he wrote via fax. "Inasmuch as the subpoena appears to be valid on its face, the College will have no alternative but to comply with the subpoena absent a court order instructing otherwise."

Within hours, Woocher contacted Kreep regarding the issue, telling him, "It will likely not surprise you to hear that President-elect Obama opposes the production of the requested records.
Posted by: Fred || 02/13/2009 11:51 || Comments || Link || E-Mail|| [10797 views] Top|| File under:
Who is Pulling Geithner's Strings?
Appearing behind a podium that proclaimed, "Financial Stability and Recovery," Treasury Secretary Timothy Geithner on Tuesday carefully read from a teleprompter and provided what his flack said was a "comprehensive" plan. It was not comprehensive in any way. It seemed so amateurish and shallow that the market dropped and commentators and senators were almost incredulous at the lack of detail.

But what were they expecting? Geithner doesn't know the details because he hasn't been given them yet. Those who expected the details of the plan were operating under the false assumption that the Treasury Secretary¯and by extension, the U.S. Government¯is in practical control and charge of the U.S. economy.

Geithner's performance followed President Obama having advertised Geithner's appearance in advance by saying, "He's going to be terrific. I'm going to make sure that Tim gets his moment in the sun." The sun? One analyst said Geithner looked like a deer caught in the headlights.

It turns out the speech, which did mention the spending of trillions of dollars, was delivered in the Treasury Department's "Cash Room." No kidding.

Senator Orrin Hatch had voted to confirm Geithner, saying that he "is not merely acceptable for the job¯he is highly qualified." That was largely because of his role as President of the New York Federal Reserve Bank in previous financial bailouts that have yet to succeed. Hatch understood this, but said that Geithner's recognition that mistakes had occurred "makes him more valuable, in my view, in the continuing effort to right our economic ship."

Why is he so valuable? It's not because he learns from his mistakes. As we have argued in previous columns, Geithner is valuable because he is a major player in the global financial community, a prominent figure in the "Group of Thirty" organization of central bankers and the Council on Foreign Relations. He is a former employee of Kissinger Associates and lived in China and speaks Chinese. His father, Peter Geithner, is a former top official of the Ford Foundation who knew Obama's mother when she was working on "microfinance" in Indonesia.

It would be a serious mistake to say that Geithner is incompetent. He knows exactly what he's doing. Essentially, his programmed performance was designed to send the message to the American people and the Congress that we can't be trusted with the details, even when they are available. It was pathetic to watch our elected senators at a subsequent hearing pleading for details. But it was also a "teaching moment." This is out of our hands. This is the "New World Order" and we had better get used to it.


Posted by: Fred || 02/13/2009 11:48 || Comments || Link || E-Mail|| [10796 views] Top|| File under:
Congressional Offices Don't Have the Stimulus Bill, Lobbyists Do
We're receiving E-mails from Capitol Hill staffers expressing frustration that they can't get a copy of the stimulus bill agreed to last night at a price of $789 billion. What's more, staffers are complaining about who does have a copy: K Street lobbyists. E-mails one key Democratic staffer: "K Street has the bill, or chunks of it, already, and the congressional offices don't. So, the Hill is getting calls from the press (because it's leaking out) asking us to confirm or talk about what we know--but we can't do that because we haven't seen the bill. Anyway, peeps up here are sort of a combo of confused and like, 'Is this really happening?'" Reporters pressing for details, meanwhile, are getting different numbers from different offices, especially when seeking the details of specific programs.

Worse, there seem to be several different versions of what was agreed upon, with some officials circulating older versions of the package that seems to still be developing. Leadership aides said that it will work out later today and promised that lawmakers will get time to review the bill before Friday's vote.


Posted by: Fred || 02/13/2009 11:46 || Comments || Link || E-Mail|| [10797 views] Top|| File under:
Who's in the News
49
[untagged]
4
Hamas
2
al-Qaeda
2
Lashkar e-Taiba
2
Pirates
2
Taliban
2
TTP
2
Govt of Syria
1
Hezbollah
1
Iraqi Insurgency
1
Govt of Sudan
1
Islamic State of Iraq
1
Govt of Iran
1
al-Qaeda in Iraq
1
al-Qaeda in Pakistan
1
Govt of Pakistan
1
Palestinian Authority
Bookmark
E-Mail Me
The Classics
The O Club
Rantburg Store
The Bloids
The Never-ending Story
Thugburg
Gulf War I
The Way We Were
Bio
Merry-Go-Blog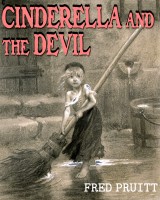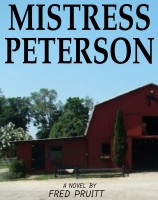 On Sale now!


A multi-volume chronology and reference guide set detailing three years of the Mexican Drug War between 2010 and 2012.

Rantburg.com and borderlandbeat.com correspondent and author Chris Covert presents his first non-fiction work detailing the drug and gang related violence in Mexico.

Chris gives us Mexican press dispatches of drug and gang war violence over three years, presented in a multi volume set intended to chronicle the death, violence and mayhem which has dominated Mexico for six years.
Click here for more information


Meet the Mods
In no particular order...


Steve White
Seafarious
tu3031
badanov
sherry
ryuge
GolfBravoUSMC
Bright Pebbles
trailing wife
Gloria
Fred
Besoeker
Glenmore
Frank G
3dc
Skidmark



Better than the average link...



Rantburg was assembled from recycled algorithms in the United States of America. No trees were destroyed in the production of this weblog. We did hurt some, though. Sorry.
34.231.21.105

Help keep the Burg running! Paypal: