-Lurid Crime Tales-
German-Afghan gets life for 'honour killing' - Family screams in outrage
A German-Afghan man was sentenced to life in prison for the "honour killing" of his sister on Friday, creating mayhem in the court room as family members screamed, assaulted journalists and attempted suicide.

The 24-year-old Ahmad-Sobair O. was convicted of murdering his 16-year-old sister Morsal O. on May 15, 2008 because she had turned away from her family. The girl died after suffering 23 stab wounds in a Sankt Georg district parking lot in Hamburg. Both siblings, who immigrated to Germany 13 years ago, have German citizenship.

"He killed out of pure intolerance," Hamburg Judge Wolfgang Backen said while reading the verdict, adding that the murder was "treacherous" and a premeditated "bloodbath" after all other attempts to "discipline" his sister had failed.

His verdict sparked dramatic scenes in the court room as Ahmad Sobair O.'s family and friends wailed and hit the security glass behind which he was sitting. The accused himself began screaming: "You son of a whore! What is this, honour? I know no honour!"

He also yelled that had the trial taken place in Kabul, Afghanistan, he would have already been released long ago.

The murderer's mother then tried to throw herself out of a courtroom window, but was restrained by family members. Relatives of the accused also assaulted and threatened a journalist in the room.

According to Backer, the late Morsal O. had been victim to "many years of martyrdom" in the form of threats and assault from her brother.

Before she was murdered, Morsal O. had been seen by emergency youth services on several occasions, suffering from pressures by her family, which did not approve of her Western lifestyle. After the verdict, her parents sharply criticised the judge, saying the girl bore some of the guilt for her own murder.

Backer said her parents had made their son into the "executioner" of their "parenting methods."

Ahmad-Sobair O. has already been prosecuted for assaulting her and others. He was sentenced in March to one year and five months without possibility of probation on an assault charge. He had requested his March sentence be deferred, but was notified in writing - a day before the stabbing - that the request had been rejected.

A series of six honour killings - including the shooting at a bus stop of 23-year-old Turkish woman Hatun Sürücü in Berlin - shook Germany in 2005. Sürücü's youngest brother, Ayhan Sürücü, later confessed to killing her because his family did not approve of her lifestyle.

According to news agency DPA, some 50 women have been the victim of honour killings in Germany over the last decade.
Posted by: mrp || 02/13/2009 14:49 || Comments || Link || E-Mail|| [10794 views] Top|| File under:
Africa Horn
Somali pirates go 0 for 6
KUALA LUMPUR (AFP) — Heavily armed Somali pirates attacked six ships, including British, Indian and Singapore-managed vessels, earlier this week but all managed to escape, a global maritime watchdog said Friday.

"In the past two days, pirates have been actively attacking vessels with intent to hijack," Noel Choong, head of the International Maritime Bureau piracy reporting centre in Kuala Lumpur, said in a statement. "It appears that favourable weather conditions in the area and the high number of hijacked vessel that have been released recently may have prompted the pirates to actively seek for new targets," he added. But the ships -- managed by Indian, British, Greek, Singapore and Philippine companies and one unknown -- managed to escape from the pirates.

Choong said the strong presence of naval warships in strategic locations had prevented successful hijackings in recent weeks. "The number of successful hijackings has been reduced due to naval activities," he told AFP. He urged ships to maintain 24-hour visual and radar watches to prevent hijacks.

In one attack on Thursday in the Gulf of Aden, Choong said Somali pirates in a speed boat opened fire on a Indian-managed ship. "The master contacted naval warships. The pirate's boat came close to the vessel but aborted the attempt due to evasive actions taken by the vessel," he said.

In another dramatic attack, pirates fired rocket-propelled grenades (RPGs) at a Singapore ship in the Gulf of Aden. "The ship's master reported that pirates fired rocket-propelled grenades at the vessel. A military helicopter responded to its distress call," he said.

Choong said six pirates attacked a Philippine ship on Wednesday off Somalia. "Six pirates armed with RPGs and guns in a speed boat chased and fired their RPG at the bulk carrier. The vessel took evasive manoeuvres and escaped from the pirates," he said.

Choong said since January 2009, there had been 22 attacks, with seven vessels and 123 seamen being held by Somali pirates. Japanese warships are expected to soon join a growing fleet of foreign navies patrolling what have become the world's most dangerous waters, with more than 130 pirate attacks in 2008 alone. According to experts, a slightly lower rate of successful pirate attacks since the start of 2009 is due to a combination of weather conditions and increased navy surveillance.
Posted by: tu3031 || 02/13/2009 15:12 || Comments || Link || E-Mail|| [10797 views] Top|| File under:
Russian navy 'captures 10 Somali pirates'
MOSCOW (AFP) — A Russian nuclear-powered cruiser has captured 10 Somali pirates in the Indian Ocean armed with grenade launchers, automatic rifles and landmines, a navy spokesman said Friday. "The nuclear cruiser Pyotr Veliky has detained three small pirate boats," said Igor Dygalo, adding that 10 armed men of Somali citizenship were seized in the operation Thursday.

The pirates had been spotted by the cruiser's helicopter southeast of the Yemeni island of Socotra in the Indian Ocean, the spokesman told AFP. "It was visually established how weapons were being dumped from the boats into the sea," Dygalo said in a separate statement.

He added that the navy managed to confiscate grenade launchers, automatic rifles, landmines and 500 grammes of a "narcotic substance," among other things.

The Russian military prosecutors were now investigating the pirates' case adding it would be then up to the Russian foreign and justice ministries to determine their fate.
Posted by: tu3031 || 02/13/2009 15:09 || Comments || Link || E-Mail|| [10797 views] Top|| File under: Pirates
Bangladesh
Zillur sworn in as president
Veteran Awami League (AL) leader Zillur Rahman was sworn in as the country's 19th president in a simple ceremony at Bangabhaban yesterday.
Posted by: Fred || 02/13/2009 00:00 || Comments || Link || E-Mail|| [10793 views] Top|| File under:
Britain
Brown aide quits amid allegations
The deputy chairman of the British financial regulator quits after allegedly contributing to a major banking failure by ignoring warnings.

HBOS ex-chief James Crosby left the Financial Services Authority (FSA) on Wednesday after his former head of regulatory risk Paul Moore accused him of contributing to the bank's failure.

According to Moore, Crosby risked too much and would not listen to warnings that the bank was rapidly approaching failure.

He also claimed that he had been sacked by Crosby in 2005 after confronting him on the issue.

The credit crunch took its toll on HBOS last month, prompting the bank to be absorbed into the Lloyds Banking Group as a result of a successful government-brokered takeover bid.

Premier Gordon Brown, whose government used to take Crosby's economic advice, however, insisted that the bank had sunk "because its whole business model was wrong" and not because of the surrounding allegations, BBC reported.

"It is important that the FSA show at this time that it is operating to the best standards possible," he added while defending the Crosby resignation.

Posted by: Fred || 02/13/2009 00:00 || Comments || Link || E-Mail|| [10793 views] Top|| File under:
China-Japan-Koreas
Norkies assembling longest-range missile
SEOUL (AFP) – North Korea has apparently started assembling its longest-range missile and it could be ready for launch late this month, a South Korean newspaper said Friday.

Chosun Ilbo, quoting an unidentified Seoul government official, said the first and second stages of the Taepodong-2 missile had been transported by train to the launch site at Musudan-ri on the northeast coast. "It seems that the first- and second-stage rockets are now being assembled," the official was quoted as saying. The missile is then expected to be moved to the launch pad, put in an upright position and fuelled for test-firing, the official said, adding that the earliest it could be launched is February 25.

The date is the first anniversary of the inauguration of South Korean President Lee Myung-Bak. The North views Lee as a bitter enemy because he has taken a firmer stance on cross-border relations than his predecessors.

Chosun said increased activities by vehicles and people had been spotted at Musudan-ri but the missile is inside a plant, out of sight of satellites. It was not possible to confirm the report. South Korean authorities refuse to comment on intelligence matters.

Analysts say a missile launch would be intended to put pressure on Lee to drop his harder line, and to persuade US President Barack Obama to make the North one of his policy priorities. The new US administration is reviewing its policy on the nuclear-armed communist state. Secretary of State Hillary Clinton will visit Japan, South Korea and China next week and a State Department official said the North would be an important topic.

The Taepondong-2 could theoretically reach Alaska but blew up after 40 seconds when it was first test-fired, from Musudan-ri in July 2006. South Korea has said any launch would bring the North increased isolation and added sanctions, while the United States said it would be provocative.
Posted by: tu3031 || 02/13/2009 14:12 || Comments || Link || E-Mail|| [10796 views] Top|| File under:
Chinese hackers mounting hundreds of daily attacks on US
Chinese government and freelance hackers are the primary culprits behind as many as several hundred daily attacks against U.S. government, electric-utility and financial computer networks, a senior congressman said.

"Sophisticated hackers could really wreak havoc on our financial systems if they were successful," House Homeland Security Committee Chairman Bennie Thompson said in an interview. The threat is "primarily from China."

While cyber plots to disrupt U.S. computer networks have been thwarted, significant vulnerabilities exist, said Thompson, a Mississippi Democrat.

Many of these problems will be detailed in a 60-day review the Obama administration on Feb. 9 said it would conduct on government cyber-security efforts, Thompson said. President Barack Obama also has said he would appoint a computer-security chief who will report directly to him, a move Thompson supports.


How about telling the Chinese government to stop the government hackers, or else ...

Currency trading is among the financial networks targeted by hackers, Thompson said. An attack would be particularly damaging in light of the financial system's troubled state, he said.

He said electric utilities' networks also have several points of weakness. "We were provided alarming data on the vulnerability of our electrical grid in this country," he said.

Wang Baodong, a spokesman for the Chinese Embassy in the U.S., denied that the Chinese government was attacking U.S. computer systems. "Allegations that the Chinese government is behind cyber attacks against the U.S. computer networks are totally unwarranted and misleading for the America public," Wang said in an e-mailed statement.

Wang said the Chinese government is "cracking down" on computer hacking and other cyber crimes.
Posted by: || 02/13/2009 10:59 || Comments || Link || E-Mail|| [10795 views] Top|| File under:
Down Under
Suspect charged in deadly Australian fire
Authorities charged a man Friday with lighting one of Australia's deadly wildfires and whisked him into protective custody amid national fury that arsonists may be to blame in the blazes that left more than 180 people dead.

...The suspect's identity was being kept secret for his own safety, Victoria Police Assistant Commissioner Dannye Moloney told a news conference. He was brought from Morwell, near the fire zone, to the state capital of Melbourne, Moloney said.


I wonder if the mods will have to move the article from Non-WOT once the identity is revealed?
Posted by: g(r)omgoru || 02/13/2009 08:26 || Comments || Link || E-Mail|| [10794 views] Top|| File under:
Europe
February in history: Operation Gunnerside ends Nazi A-bomb plans
Feb 28 marks the anniversary of Operation Gunnerside in 1943, which was a commando attack against the Norsk Hydro power plant in Vemork, Norway. Feb. 20 marks the anniversary of the sinking of the Lake Tinn railroad ferry in 1944, containing the last of Vemork's heavy water slated for shipment to Germany for the Nazi atomic bomb project. These two attacks, combined with screwups by Hitler and his brass, prevented the Nazis from developing the atomic bomb.

The Nazi atomic bomb project required heavy water as a "moderator, a substance that slows down the neutrons emitted from U-238...Slower neutrons give more collisions and more fission elements. (Haukelid, p. 235)" When Germany conquered Norway, they gained the only plant in Europe to produce heavy water in any quantity; and it was a slow, slow process even at Norsk Hydro.

Hitler had been so convinced of his Wehrmacht's invincibility that he told those scientists working on the atomic bomb that, by the time they got the bomb ready, Germany wouldn't need it. As the Nazi war machine bogged down in Russia, Hitler changed his mind and gave the bomb project greater priority; but by then the scientists had lost more than a year of progress.

In 1942, the Germans demanded that Norsk Hydro increase its production of heavy water. The Special Operations Executive in London, directing organization for planning and supplying resistance fighters and commandos, decided to destroy the Germans' supply of heavy water. A 35-man British commando force in two gliders, Operation Freshman, crashed in Norway in bad weather. Those surviving the crash were tortured and shot by the Gestapo.

On Feb. 28, 1943, Norwegian commandos under the leadership of Jens Poulsson and Knut Haukelid infiltrated the Norsk Hydro plant . They succeeded in blowing up the machinery for creating heavy water, stopping production for two months. An Allied bombardment of the plant did some damage; and Norwegian workers carefully and continually sabotaged production by adding tiny amounts of cod liver oil to the water being processed.

The Germans decided to ship the remaining heavy water to Germany. The Germans carefully guarded the railway line--but forgot to post guards on the railroad ferry on Lake Tinn. Haukelid and fellow resistance leader Rolf Sorlie gained access to the ferry and planted a time bomb on the night of Feb 19, 1944. The bomb went off Sunday morning, when the ferry was over the deepest part of the lake. The ferry sank in 5 minutes, dropping the barrels of heavy water 1300 feet to the bottom of the lake. Eleven Norwegian civilians and between 13 and 20 German soldiers were lost in the wreck.

Haukelid's comments on why he fought the Nazis are valuable:

"(We) felt quite simply that our country and our people were worth fighting for....What counted was not where or how we lived, but that we were Norwegians, and were holding our bit of the front."
Posted by: mom || 02/13/2009 00:41 || Comments || Link || E-Mail|| [10794 views] Top|| File under:
Home Front: Politix
True Cost of Stimulus: $3.27 Trillion
Via Instapundit


All of the major news outlets are reporting that the stimulus bill voted out of conference committee last night has a meager $789 billion price tag. This number is pure fantasy. No one believes that the increased funding for programs the left loves like Head Start, Medicaid, COBRA, and the Earned Income Tax Credit is in anyway temporary. No Congress under control of the left will ever cut funding for these programs. So what is the true cost of the stimulus if these spending increases are made permanent?

Rep. Paul Ryan (R-WI) asked the Congressional Budget Office to estimate the impact of permanently extending the 20 most popular provisions of the stimulus bill. What did the CBO find? As you can see from the table below, the true 10 year cost of the stimulus bill $2.527 trillion in in spending with another $744 billion cost in debt servicing. Total bill for the Generational Theft Act: $3.27 trillion.


Detail table at link.
Posted by: ed || 02/13/2009 00:00 || Comments || Link || E-Mail|| [10793 views] Top|| File under:
India-Pakistan
Israel overtakes Russia as India's top Defence supplier
Bangalore: In a shift that has Russia and Europe worried, Israel may have overtaken Russia as the biggest beneficiary of India's defence budget in the last two years, officials in the know said. Also worrying the Russians and the Europeans is the growing importance of the US for the Indian military.

Requesting anonymity, a senior official in the defence ministry said that Russia has been the biggest supplier to India's defence sector for decades.

But it may have lost out to Israel, which seems to have cornered a larger share of India's defence spend recently. "I don't have country-wise data but it may be due to differences over Gorshkov and other Russian programmes," the official said.

The Americans, too, have grabbed significant Indian deals. Worried over the developments, Europeans are hoping that India brings in more transparency and balance to its procurement process. Several European firms at the Aero India expressed concerns over the influence that politics has on the country's defence purchases. Of particular concern to them is the trend of purchases without a multi-tender process.

Requesting he not be named, a senior executive of a European defence firm said, "We are okay with open tendering. But the trend of FMS (foreign military sales) deals and joint development programmes are skewed against us, and in favour of the US and Israel."

Over the past few years, India has entered into joint development of several missile systems with Israel as also procurement of top-end technologies without a tender process. After the November 2008 terror attacks on Mumbai, the two countries decided on the joint development of medium-range surface-to-air missiles (MRSAM) for the Air Force.

Though it is technically a joint development between Israel's IAI and Rafael, and India's Defence Research and Development Organisation (DRDO), a significantly large portion of the contract - worth Rs 12,000 crore - will go to Israel. On similar lines, there's a Barak new generation missile project underway for the Navy. "Most of Israeli procurements have not been through open tenders," said the European firm official.

Another European executive said that some of the biggest deals India has signed with the US, too, have been without an open tendering process. Among them are the purchase of USS Trenton for the Navy and the purchase of C-130 J Hercules transport planes. These were done through the FMS route, meaning a government-to-government deal.

Unlike the US, Europe hasn't been able to corner India's defence share by offering government-to-government deals. A missile programme between European manufacturer MBDA and DRDO is on the cards but otherwise, the last few years haven't been very encouraging for European firms. In fact, a deal for the purchase of 197 Eurocopter helicopters was cancelled in the final stages after several years of field trials and evaluations. The Europeans are still not convinced on the reasons given for cancelling the contract.

Some European and Russian officials warn that strict export controls and technology denial regime in the US may become a challenge for India later. A case in point is the recent replacement of Boeing with a European consortium EADS for consultancy for the light combat aircraft Tejas.

Posted by: john frum || 02/13/2009 06:02 || Comments || Link || E-Mail|| [10794 views] Top|| File under:
Israel-Palestine-Jordan
'Life would be hard for Israelis under Bibi'
Kadima will not join 'an extreme right coalition' led by hawkish Israeli politician Benjamin Netanyahu, a senior party member says.

Interior Minister Meir Sheetrit told the Army Radio on Thursday that Kadima would not allow itself to be persuaded into joining a government with values opposing the party lines. "We will join a Netanyahu government only if it is not an extreme right-wing government," he was quoted by Haaretz as saying. "We are not afraid to sit in the opposition."

The remarks were made amid speculations that Netanyahu would ask Kadima leader Tzipi Livni to join his coalition. Netanyahu's Likud party may also offer Kadima portfolios of foreign affairs and defense.

"We need to think about what's best for Israel and get away from the politics," Sheetrit said. "Currently, it seems most likely that the government to be formed will be an extremist religious coalition led by Netanyahu."

"If a government like this is established I anticipate it will have a very hard life, and the lives of Israel's citizens will be even harder," he added. "With all due respect to Netanyahu, he can not manage a government like that. He will have trouble in every realm."

Ambiguity in the result of Israel's election has left the regime in a political limbo. With both Likud and Kadima claiming victory, right wing Yisrael Beitunu of Avigdor Lieberman has been sending mixed signals. Lieberman had earlier said that the party did not rule out joining Kadima despite Yisrael Beitunu's right wing leaning.
Posted by: Fred || 02/13/2009 00:00 || Comments || Link || E-Mail|| [10793 views] Top|| File under:
Japan Avian Flu Plan
Japan's plan for any future influenza pandemic calls for shutting down airports, closing schools and organizing mass cremations of the dead in hopes of keeping the virus off its shores or at least containing it.

The government plan estimates that a new human flu virus could infect a quarter of the population and force 40 percent of the workforce to stay home. It could cause as many as 640,000 deaths in Japan if it were to spread across the country, the health ministry said Thursday.

While there have been no warnings of increased risk this year, flu fears have been stoked in Japan in the wake of hit film "Kansen Retto" ("Infected Archipelago"), which portrays an outbreak that causes death and chaos. The government also held a highly publicized pandemic preparedness drill last month.

This week, major electronics maker Panasonic Corp. ordered the families of Japanese overseas employees to return home from developing countries that may be at risk, including China, most parts of Asia, the Middle East and Africa. The company denied the measure was taken to save money...

The World Health Organization has called on countries to develop national plans on how to control the virus should it begin to spread among humans.

Japan's plan would keep open just four airports and three ports, where a strict quarantine would try to prevent the virus' entry if it emerges overseas. Charter flights would bring healthy Japanese back home, but those infected would be asked to stay abroad and foreigners would be restricted from entry.
Posted by: Anonymoose || 02/13/2009 08:42 || Comments || Link || E-Mail|| [10794 views] Top|| File under:
Home Front Economy
Will the stimulus actually stimulate? Economists say no
WASHINGTON — The compromise economic stimulus plan agreed to by negotiators from the House of Representatives and the Senate is short on incentives to get consumers spending again and long on social goals that won't stimulate economic activity, according to a range of respected economists.

"I think (doing) nothing would have been better," said Ed Yardeni, an investment analyst who's usually an optimist, in an interview with McClatchy. He argued that the plan fails to provide the right incentives to spur spending.

"It's unfocused. That is my problem. It is a lot of money for a lot of nickel-and- dime programs. I would have rather had a lot of money for (promoting purchase of) housing and autos . . . . Most of this plan is really, I think, aimed at stabilizing the situation and helping people get through the recession, rather than getting us out of the recession. They are actually providing less short-term stimulus by cutting back, from what I understand, some of the tax credits."

House and Senate negotiators this week narrowed the differences between their competing stimulus plans. In so doing, they scrapped a large tax credit for buying automobiles that would've caused positive ripple effects across the manufacturing sector. They settled instead on letting purchasers of new vehicles deduct from their federal taxes the state and local sales taxes on the cars they bought.

The exception to this is for buyers of plug-in hybrids, cars that run off a battery that can be charged at home or in the office. Buyers of these vehicles, available in very limited supply, could get a tax credit of up to $9,100.

A Republican-backed proposal that would've provided a $15,000 tax credit to first-time homebuyers also was scaled back dramatically. Instead, the compromise provides first-time homebuyers a tax credit of up to $8,000, and it doesn't have to be repaid over the life of the mortgage. Incentives already in place offer buyers a $7,500 credit that must be repaid, so the bill is an improvement, but short of what many economists think is necessary.

Another reason that some analysts frown on the stimulus is the social spending it includes on things such as the Head Start program for disadvantaged children and aid to NASA for climate-change research. Both may be worthy efforts, but they aren't aimed at delivering short-term boosts to economic activity.

"All this is 25 years of government expansion jammed into one bill and sold as stimulus," said Brian Riedl, the director of budget analysis for the Heritage Foundation, a conservative policy research group.

The view wasn't much more supportive on the other side of the political spectrum. In a brief on the stimulus compromise, William Galston, a senior fellow at the center-left Brookings Institution and a former Clinton White House adviser, warned Thursday that a bank-rescue plan being finalized will make the $789 billion look like "pocket change."

"While the stimulus bill is a necessary condition for economic stabilization and recovery, it is hardly sufficient," Galston wrote. "As the lesson of Japan in the 1990s shows, fiscal stimulus without financial rescue yields stagnation — at best."

" . . . Serious observers believe that recovery cannot begin until we acknowledge that losses in the financial system amount to some trillions of dollars, rendering many institutions insolvent. The temptation will be to muddle along, hoping that these institutions can gradually regain strength without putting massive amounts of taxpayers' money at risk. If we go down that road, we are likely to end up with zombie banks whose balance sheets are riddled with near-worthless investments — banks that cannot lend to credit-worthy customers and who cannot trust one another," Galston wrote.

With the economy in a tailspin, doing nothing isn't an option, however.

"Something is better than nothing, and bigger was better than smaller in terms of the stimulus needed," said Chris Varvares, president of prominent forecaster Macroeconomic Advisers in St. Louis. "The economy needs a fiscal jolt."

Even some proponents of a stimulus are disappointed, however. Harvard University economist Martin Feldstein, a former adviser to President Ronald Reagan, was an early supporter. He said that government is now the only engine left to spark economic activity, but he said that the compromise falls short of what's needed.

"If the choice is between the current bill and an improved bill, I would say wait and improve the bill," Feldstein told CNBC on Wednesday after the compromise was announced. "I am disappointed with the structure of this bill."

Like Yardeni and other analysts, Feldstein wanted more incentives for consumers to make big purchases that have ripple effects across the economy. When a car is purchased, it helps not only the carmaker, but its suppliers, the trucking companies and railroads that transport cars, the states that issue license plates and so on.

Still, could this stimulus get the U.S. economy back on its feet?

By itself, probably not. The stimulus plan, however, is supposed to work in tandem with new efforts by the Treasury and the Federal Reserve to rid banks of distressed assets that are poisoning their balance sheets, and with other federal efforts to halt mortgage delinquencies and foreclosures. Much will depend on the details of both federal attack plans, which the Obama administration promises are coming soon.

There's also the problem of time. Much of the stimulus is to be spread over a two-year period or longer — and 2009 looks increasingly bleak.

A Wall Street Journal survey of 52 mainstream economic forecasters published Thursday found that while most forecasters still think there could be slow growth by the second half of the year, that won't offset steeper-than-projected declines in the first half of 2009.

That means this is essentially a lost year for the economy. Most scenarios envision the economy picking back up again next year.

The president of the U.S. Chamber of Commerce, in a speech in Detroit Thursday, tried to put a brave face on the tough year ahead. Thomas Donohue acknowledged that big business didn't get in the stimulus bill some of the tax-relief measures it most wanted, but promised the Chamber's support.

"The bottom line is that at the end of the day, we're going to support the legislation. Why? Because with the markets functioning so poorly, the government is the only game in town capable of jump-starting the economy," Donohue said.
Posted by: GolfBravoUSMC || 02/13/2009 09:37 || Comments || Link || E-Mail|| [10793 views] Top|| File under:
Oil slides toward multiyear lows
Oil prices slid closer to a new multiyear low Thursday because of growing doubts that the $789 billion stimulus package will reinvigorate the economy and demand for energy. Retail gas prices, meanwhile, reached a new high for 2009 on Thursday and appeared headed back to $2 a gallon as refiners cut back on production.

Light, sweet crude for March delivery tumbled $1.96, more than 5 percent, to settle at $33.98 a barrel on the New York Mercantile Exchange. The contract has closed lower every day this week.

There were also more signs of economic weakness.
Posted by: Fred || 02/13/2009 00:00 || Comments || Link || E-Mail|| [10793 views] Top|| File under:
Who's in the News
49
[untagged]
4
Hamas
2
al-Qaeda
2
Lashkar e-Taiba
2
Pirates
2
Taliban
2
TTP
2
Govt of Syria
1
Hezbollah
1
Iraqi Insurgency
1
Govt of Sudan
1
Islamic State of Iraq
1
Govt of Iran
1
al-Qaeda in Iraq
1
al-Qaeda in Pakistan
1
Govt of Pakistan
1
Palestinian Authority
Bookmark
E-Mail Me
The Classics
The O Club
Rantburg Store
The Bloids
The Never-ending Story
Thugburg
Gulf War I
The Way We Were
Bio
Merry-Go-Blog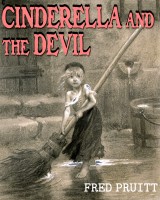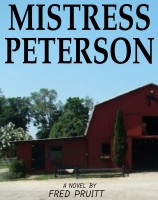 On Sale now!


A multi-volume chronology and reference guide set detailing three years of the Mexican Drug War between 2010 and 2012.

Rantburg.com and borderlandbeat.com correspondent and author Chris Covert presents his first non-fiction work detailing the drug and gang related violence in Mexico.

Chris gives us Mexican press dispatches of drug and gang war violence over three years, presented in a multi volume set intended to chronicle the death, violence and mayhem which has dominated Mexico for six years.
Click here for more information


Meet the Mods
In no particular order...


Steve White
Seafarious
tu3031
badanov
sherry
ryuge
GolfBravoUSMC
Bright Pebbles
trailing wife
Gloria
Fred
Besoeker
Glenmore
Frank G
3dc
Skidmark



Better than the average link...



Rantburg was assembled from recycled algorithms in the United States of America. No trees were destroyed in the production of this weblog. We did hurt some, though. Sorry.
100.24.118.144

Help keep the Burg running! Paypal: