Afghanistan
Karzai supports mosque assault
Afghan President Hamid Karzai on Wednesday supported Pakistan for attacking the Taliban-style militants of Lal Masjid and urged the Pakistani government to

Karzai said the "bravery" of militant fighters was killing "innocent people and children". "Whenever there is pressure on them they escape under a woman's burqa," he said.

crack down on all radical religious groups there.

Karzai has long complained that Afghan Taliban rebels have safe havens in Pakistan from which they are able to direct attacks inside Afghanistan. Pakistan denies the charge, but the accusations have strained relations between the neighbours. "We fully support the government and the nation of Pakistan for the campaign that is going on against terrorism," Karzai told a news conference. "(But) our expectation is that this campaign becomes more real and...this campaign also covers those individuals who come from Pakistan and kill Afghanistan's sons," he said at his palace here. Karzai said such steps by Pakistan would strengthen ties between the two nations and would put an end to misunderstandings between them.

Speaking in a measured tone, Karzai said the "bravery" of militant fighters was killing "innocent people and children". "Whenever there is pressure on them they escape under a woman's burqa," he said.
Posted by: Fred || 07/12/2007 00:00 || Comments || Link || E-Mail|| [6457 views] Top|| File under: Taliban
Africa North
"Non." - GSPC reject reconcilliation with France
The leader of an Al-Qaeda linked group in Algeria condemned efforts to improve relations between the north African state and its former French colonial rulers. The head of the Salafist Group for Preaching and Combat (GSPC), Abu Musab Abdul Wadud, dismissed in an Internet statement posted on Tuesday recent efforts to sign a friendship treaty between the two states. "There still remains between France and Muslims a wall of skulls and body parts and a sea of tears and blood," Wadud said in the statement posted on a website often used by Islamic militants, adding that true Islam forbids "friendship with infidels."

Alrighty then. Guess we can put the Welcome Wagon back in the garage.

The message was posted on the same day French President Nicolas Sarkozy met Alegrian President Abdelaziz Bouteflika in Algiers to discuss forging closer ties.

"Don't go away mad, Sarko. Just go away."
Posted by: Seafarious || 07/12/2007 00:00 || Comments || Link || E-Mail|| [6461 views] Top|| File under: al-Qaeda in North Africa
Arabia
Saudi Arabia maintains oil supply cuts for August
Saudi Arabia told major oil companies and Asian refiners yesterday that it would not relent on its oil export curbs next month, despite crude prices nearing record highs. In monthly notices sent to its customers, state oil giant Saudi Aramco said it would continue to supply its Asian lifters with about 9.5 to 10 per cent less than their full contractual volume in August, as it has done since April, two industry sources in Japan and another in South Korea said.

"The supply is unchanged from July," one source said. "We have already taken this curb into account."

Another source said that the reduction was made in more than one crude grade.

Aramco has also informed oil majors and at least three European refiners that the world's top exporter would not increase shipments in August, in line with expectations as Opec maintains that a shortage of fuel, not crude, is driving prices.



Last year, they had been ramping up production, pushing stocks sharply higher, and at the end of the summer oil prices plunged. This time, they are cautious.

"Saudi's serious about keeping supply cuts," said Tony Nunan, a manager of risk management at Japan's Mitsubishi Corp. "Last year, they had been ramping up production, pushing stocks sharply higher, and at the end of the summer oil prices plunged. This time, they are cautious."

The curbs were imposed as part of Opec's pledges late last year to take 1.7 million bpd of output off the market in order to draw down swollen crude inventories and support prices, although so far they have achieved only half of their mission.

With US crude stocks still hovering at nine-year highs, Opec officials have stood firm even as Brent crude oil hits a succession of 10 and 11-month highs, and now stands above $76 a barrel, less than $3 away from a record high. London Brent crude was down 11 cents at $76.29 by 0230 GMT.

US weekly crude inventories were expected to have risen another 100,000 barrels last week, according to a Reuters poll of analysts.

The Opec next meets to discuss production policy on September 11, after the end of the peak summer oil demand season, when some traders expect rising refinery runs quickly to erode hefty inventories. For the moment, however, many analysts concur with Opec's argument that soaring prices are the result of lagging refinery operations in big consumer nations plus speculation fuelled by geopolitical jitters, not a lack of crude production.
Posted by: lotp || 07/12/2007 06:18 || Comments || Link || E-Mail|| [6471 views] Top|| File under:
Britain
The new anti-Semitism: How the Left reversed history to bring Judaism under attack
When I went to address a ladies' charity lunch at a synagogue in Finchley, I was astonished at the level of security. You don't expect to see bouncers in black bomber jackets on the door at a place of worship.

I soon discovered this wasn't unusual. Nor is it confined to London. The Chief Constable of Greater Manchester, Mike Todd, took me out on patrol with his officers and members of the Community Security Trust, which provides protection for the Jewish community.

These patrols are mounted every Friday night following a series of unprovoked attacks on Jews on their way to synagogue. We passed a care home surrounded by barbed wire.

At the King David School, there are high fences, floodlights, CCTV cameras and fulltime guards. It was the kind of security you associate with a prison.

They're even installing bombproof windows in many prominent Jewish institutions and running evacuation drills.

'We know that people carry out hostile reconnaissance. You do know that there will be attacks potentially and so what we're trying to do is make it a hostile environment to those people who want to engage in anti-Semitic attacks.'

In the past two years, Manchester police reported a 20 per cent rise in anti-Semitic incidents. I visited a Jewish cemetery in the north of the city which has been repeatedly desecrated - headstones and graves smashed, swastikas daubed on memorials. It was heartbreaking.

That type of cowardly vandalism is almost certainly the handiwork of Far Right skinheads. But the more serious threat comes from Islamist extremists.

Police and the security services say they have uncovered a series of plots by groups linked to Al Qaeda to attack Jewish targets in Britain.

As Channel 4's own Undercover Mosque documentary exposed earlier this year, anti-Jewish sermons are routinely preached in Britain. Anti-Semitic hatred is beamed in on satellite TV channels and over the internet...
Posted by: Nimble Spemble || 07/12/2007 14:38 || Comments || Link || E-Mail|| [6469 views] Top|| File under: Global Jihad
China-Japan-Koreas
Kimmie pulls plug on internet cafés
North Korea's security agency has ordered the shutdown of karaoke bars and internet cafés, saying they are a threat to society. Refugees say such outlets are largely located in the northern region that borders China.
Posted by: Seafarious || 07/12/2007 00:00 || Comments || Link || E-Mail|| [6474 views] Top|| File under:
Europe
German aims to read Satanic Verses in mosque
A maverick German book author said Wednesday he wants to read aloud inside a mosque from The Satanic Verses, the 1988 novel by Salman Rushdie which some Muslims consider blasphemous.



Wallraff proposed to do the reading at a landmark mosque which is to be built in Cologne by the western city's Turkish community

Guenter Wallraff, 64, said he proposed to do the reading at a landmark mosque which is to be built in Cologne by the western city's Turkish community. He said the Ankara-funded Ditib religious foundation had not been insulted and was discussing his proposal.


All the same, have someone else start your car.

Asked for comment, Bekir Alboga, the secretary for dialogue at Ditib, said Wallraff's request had not been rejected outright, but it was up to Ditib's board, not himself, to respond.

Plans to build the mosque have been opposed in recent months by some Cologne residents and an atheist novelist of Jewish heritage, Ralph Giordano, 85, who said Muslims should learn secular values and integrate into Germany.

"I'm not a passionate supporter of the new mosque," said Wallraff. "But we have freedom of religion here. What I respect are the efforts of German Muslims to integrate into society."

Wallraff, a gadfly writer who often attacks the German establishment, said he would demand police protection if need be so that he could read the Rushdie book aloud. "I'm not a scared person," he told Deutsche Presse-Agentur dpa. He first made his proposal in a radio interview.
Posted by: lotp || 07/12/2007 00:00 || Comments || Link || E-Mail|| [6461 views] Top|| File under:
Italian companies in oil for food bribes probe
The Italian financial police searched nine companies in Milan yesterday for evidence of E5.5m (£3.7m) in bribes allegedly paid to Iraqi officials for humanitarian aid contracts, valued at about E50m, under the former regime of Iraqi dictator Saddam Hussein.

Five managers were added to the list of those under investigation in Italy for aggravated fraud and corrupting foreign officials in the oil for food scandal, according to police. Documents were removed from leading companies in pharmaceuticals, petrochemicals and water treatment.
Posted by: lotp || 07/12/2007 00:00 || Comments || Link || E-Mail|| [6458 views] Top|| File under: Iraqi Baath Party
Fifth Column
Howard Dean: We Don't Need to Wait Until September to Know Surge Isn't Working
In a speech today before the National Association of Minority Media Executives Annual Conference, Democratic National Committee Chairman Howard Dean responded to President Bush's remarks today, saying that it's wrong to keep our already overextended troops in the middle of a civil war in Iraq to learn what we already know now: the surge is not working. He added that we need to elect a Democratic President in 2008 to end the war.

Below are excerpts of Dean's remarks, as prepared for delivery:

"The choice is clear between the Republican and Democratic presidential candidates. Every single one of the Republicans – except for one who is a libertarian – has made it clear that they stand by the President's stay the course strategy in Iraq. Every single one of the Democratic candidates has made it clear they will get us out of Iraq responsibly.

"I want to talk about Iraq for a moment, and respond to what the President said earlier today about the interim report on the surge – a report Democrats forced him to have to make public.

"He refused once again to acknowledge the truth that is staring all of us in the face, stubbornly picking only the facts he wants to see and to hear. It seems he would rather keep our already overextended troops in the middle of a civil war instead of acknowledging what a majority of Americans already know: the surge is not working. Even senior military leaders have acknowledged the need for a political solution in Iraq.

"It's time for President Bush to recognize that this is not about saving political face and he cannot continue to ignore the will of the American people. This is about keeping America safe, saving American lives, and responsibly bringing our troops home. It's also about refocusing our efforts on fighting the war on terror, fighting the terrorists where they are – now resurging on the Afghan-Pakistani border.

"Here's what the President didn't tell you: Six months into the Republican surge, nearly 600 brave Americans have been killed and we have spent $60 billion in Iraq. Despite these extraordinary costs, Iraqis have met none of their political and economic benchmarks they set for themselves, the surge has failed to make Iraq more secure, and the war will continue to cost taxpayers hundreds of billions of dollars over the next decade. The disastrous failures of the Republican Iraq policy have given Al Qaeda time to reorganize and rebuild. And six years after 9/11, Osama bin Laden is still on the loose.

"We do not need to wait until September to acknowledge the truth that there has been no progress on the most critical benchmarks and that we need to transition the mission and get our troops out of Iraq in a thoughtful way.

"Our brave troops cannot solve Iraq's political problems. It is past time for the change of course in Iraq that Democrats have been pushing for and a Democratic president will bring - which includes a far more robust diplomatic effort to address the political problems as the Iraq Study Group recommended.

"The parallels between the mistakes being made today in Iraq and the behavior of our government during Vietnam are striking. Troops are sent abroad to fight by an Administration that refused to listen to the advice of military leaders. The Administration decides it is ok to conceal information from the Congress and the American people. Promises like 'stay the course' 'Peace is at Hand' or 'the insurgency is in its last throes' are made by an increasingly desperate Administration.

"A majority of the American people don't believe the President is telling the truth, while the Administration and its supporters question the patriotism and courage of those who disagree with them. And the victims continue to be brave American troops who are the targets of an insurgency because of failed political leadership and a lack of foresight and planning.

"The Democrats are standing up to President Bush on Iraq, and now even some Republicans in Congress are starting to change their rhetoric. But today when the House votes and next week when the Senate votes -- what really matters is not what they say, but whether or not Congressional Republicans will have the backbone, spine and courage – which they so far have failed to – and join Democrats and vote to bring our troops home.

"So far too few Republicans have joined us. Republicans will pay a price in 2008 for continuing to obstruct the will of the American people. The majority of the American people overwhelmingly want to end the war in Iraq. A majority of Americans believe that Democrats will end the war in Iraq, and they are right.

"In 2008, the best way to ensure that we end the war in Iraq will be to elect a Democratic president. We are going to do everything we can to do that."
Posted by: Anonymoose || 07/12/2007 18:59 || Comments || Link || E-Mail|| [6464 views] Top|| File under:
Bush brushes aside Republican dissent
President George W Bush on Tuesday brushed aside the criticism of fellow Republicans over Iraq and demanded the US Congress allow his troop build up more time to work.

Bush ruled out an immediate change in strategy, even though prominent Republican lawmakers like Indiana Sen Richard Lugar have broken ranks and called for him to shift course on Iraq.

Defiant in the face of a frustrated American public and Congress, Bush said the 28,000 additional troops he ordered into Iraq have not been in place long enough to gauge results because the final wave arrived only last month.

The president defended his policy before the release as early as on Thursday of an interim report expected to show mixed progress by the Iraqi government in meeting US security and political benchmarks. The report, due by Sunday, is bound to fuel further debate about the war.

"We just started," Bush told a business group in Cleveland. He asked Congress to wait for a report due in September from Gen. David Petraeus, the US commander in Iraq, about the results of the troop increase.

"I believe Congress ought to wait for Gen. Petraeus to come back and give his assessment of the strategy that he's putting in place before they make any decisions," he said.

"That's what the American people expect. They expect for military people to come back and tell us how the military operations are going," Bush said.

Republican Sen. Olympia Snowe of Maine said impatience for a shift in policy continued to grow and that by September there could be enough support among Democrats and disaffected Republicans to pass a withdrawal timetable. "The tide has turned," Snowe said.

In a sign of rising Republican pressure on Bush, Virginia Sen. John Warner, another Republican skeptical of Bush's policy, told reporters he was working on a proposal about Iraq with Lugar that is in the "formative stages." He declined to give specifics.

Posted by: Fred || 07/12/2007 00:00 || Comments || Link || E-Mail|| [6461 views] Top|| File under: Iraqi Insurgency
Home Front: WoT
Haditha hearing officer has more work ahead
The military hearing officer who has recommended murder charges be dropped against one of three Marines charged in the 2005 slaying of 24 Iraqi civilians in Haditha will also preside over hearings for the other two.

Lt. Col. Paul J. Ware's knowledge of the case and the manner in which he conducted a recent hearing for Lance Cpl. Justin Sharratt could help their clients, attorneys for the remaining two defendants said Wednesday.

In a report released Tuesday, Ware cited self-defense and insufficient evidence in recommending that three murder charges against Sharratt be dropped.

Proceeding to trial without a strong case would set a dangerous precedent and could affect the actions of Marines in Iraq today, Ware wrote.

Ware, the senior military judge at the Marine base in Hawaii, also has been designated as the hearing officer for the case against Lance Cpl. Stephen Tatum, whose Article 32 hearing gets under way Monday. Article 32 hearings are akin to civilian probable-cause hearings and determine if sufficient evidence exists to warrant trial.

Tatum is charged with two counts of unpremeditated murder and four counts of negligent homicide.

Ware also is scheduled to preside over the hearing for Staff Sgt. Frank Wuterich, the man who led the assault in Haditha. Wuterich faces 13 counts of unpremeditated murder and two counts of soliciting another to commit an offense.

One of the 13 murder counts against Wuterich is for shooting the fourth man inside the home after Sharratt had emptied a 9 mm pistol.

Neither man disputes taking part in the shootings, and each contends he was responding to a threat.

Wuterich's lead attorney Neal Puckett said Ware's recommendation in the Sharratt case was a good sign for his client.

"It does generally bode well for the notion that at least we can expect a full and fair hearing," Puckett said.

Tatum's attorney Jack Zimmerman said he was impressed with Ware after watching the Sharratt hearing.

"He asks cogent questions, and he gets right to the point," Zimmerman said. "I was encouraged by the fair way he conducted the hearing."

Former Marine attorney and judge Gary Solis, a widely recognized military law authority, said he did not believe Ware's recommendation in the Sharratt case will have any direct impact on the Wuterich and Tatum cases.

"Having been a military judge, I know that it is possible for an experienced judge to ignore the elephant in the room," Solis said. "Each case will get considered on its individual merits."

After reading Ware's report, Solis said he was impressed with the reasoning and conclusions.

"He's very firm, straightforward and clear," Solis said, adding that he expects Camp Pendleton's Lt. Gen. James Mattis to follow the recommendation.

The Haditha killings resulted in charges against eight Kilo Company men from Camp Pendleton's 3rd Battalion, 1st Marine Regiment known as the "Thundering Third."

Sgt. Sanick Dela Cruz was charged with five counts of murder, but charges against him were dropped in exchange for his testimony against the other defendants.

Four battalion officers were charged with dereliction of duty for failing to fully investigate and report the incident.

A hearing officer who heard the evidence against one of those officers, Capt. Randy Stone, recommended his case be handled administratively and not proceed to trial.

Col. Christopher Conlin, an infantry officer who presided over the hearing earlier this year for the battalion commander at Haditha, Lt. Col. Jeffrey Chessani, is recommending he face trial, saying he failed to carry out his responsibilities.

The Sharratt case

In his report on Sharratt, Ware concluded that his killing three of four Iraqi brothers inside a bedroom was justified. He said Sharratt's decision to open fire was within the rules of engagement because two of the men were holding AK-47 assault rifles.

"To believe the government's version of facts is to disregard clear and convincing evidence to the contrary and sets a dangerous precedent that, in my opinion, may encourage others to bear false witness against Marines as a tactic to erode public support of the Marine Corps and its mission in Iraq," Ware wrote. "Even more dangerous is the potential that a Marine may hesitate at the critical moment when facing the enemy."

He also said that statements taken in Iraq from relatives of the slain brothers alleging that the men were marched into a room and executed by Sharratt and Wuterich were wholly inconsistent with physical evidence collected by agents from the Naval Criminal Investigative Service.

In recommending the charges be dropped, Ware also called for the Marine Corps to grant Sharratt immunity to testify at other hearings.

A final decision on what happens to Sharratt will come from Mattis, who is the convening authority as head of Marine Corps forces in the Middle East and commander of the base's I Marine Expeditionary Force.

Mattis has followed hearing officer recommendations in similar cases.
Posted by: Brett || 07/12/2007 14:40 || Comments || Link || E-Mail|| [6459 views] Top|| File under: Iraqi Insurgency
Senate Passes Lieberman Iran Amendment 97-0
The Lieberman amendment--confronting Iran on its proxy attacks on U.S. troops in Iraq--just passed the Senate unanimously, 97-0.

So let's look at the scorecard this week so far: The Webb amendment on trying to limit Iraq deployments went down to defeat. The Lieberman amendment confronting Iran passed unanimously. So much for the long-predicted collapse--at least so far. There will be some tough votes in the days ahead. Let's hope the Senate Republicans continue to hold the line.

Meanwhile, Senator Lieberman had this to say of the Senate's unanimous vote, confronting Iran:

"Today's unanimous vote sends a strong, clear message from the entire Senate to the Iranians that we know what they are doing in Iraq, and they must stop...This is a warning to the Iranians that whatever differences divide us politically here in Washington, we stand united against these outrageous attacks."



Posted by: Bobby || 07/12/2007 08:01 || Comments || Link || E-Mail|| [6468 views] Top|| File under:
India-Pakistan
More info and Graphic of the Red Mosque Battle


























THE RED MOSQUE SIEGE

1 Special forces attack compound from three sides and breach mosque walls
2 Fierce fighting between military and militants on mosque roof
3 Military take control of mosque and clear building
4 Militants fire from mosque minarets as action switches to madrassa
5 Remaining militants holed up in its basement, with women and children

President Pervez Musharraf says he is determined that extremism and terrorism will be eradicated in Pakistan.

He was speaking in a televised address to the nation after officials said 75 bodies had been found at the radical Red Mosque in Islamabad. The mosque's school suffered the most battle damage.

President Pervez Musharraf says he is determined that extremism and terrorism will be eradicated in Pakistan.

Gen Musharraf praised Pakistan's security forces for freeing the Red Mosque in Islamabad "from the hands of terrorists".

"Unfortunately we have been up against our own people... they had strayed from the right path and become susceptible to terrorism."

"What do we as a nation want?" President Musharraf asked. "What kind of Islam do these people represent?"

"In the garb of Islamic teaching they have been training for terrorism... they prepared the madrassa as a fortress for war and housed other terrorists in there.

"I will not allow any madrassa to be used for extremism.

Posted by: Sherry || 07/12/2007 12:43 || Comments || Link || E-Mail|| [6459 views] Top|| File under:
Decision on new Lal Masjid admin after consultation: Ejaz
Federal Minister for Religious Affairs Ejazul Haq on Wednesday told PTV that any decision on giving control of Lal Masjid, Jamia Hafsa and Jamia Faridia to another mosque would be taken after consultation with the Wafaq-ul-Madaris and the Auqaf Department. He said there were almost 17,000 madrassas imparting education to more than 2,000,000 students across the country. He said the government was committed to protecting these madrassas and improving their efficiencies — removing the misperceptions of extremism and militancy that the Lal Masjid issue had created. Answering a question, the minister said the government had shown maximum flexibility, including ulema, ministers and government officials, in attempting to resolve the Lal Masjid issue peacefully. He said Imam-e-Kaaba Al-Shaikh Abdur Rehman Al-Sudais had also condemned the actions of the Lal Masjid administration during his recent visit to Pakistan. Imam-e-Kaaba also extended his visit for five days to advise the Ghazi brothers against challenging the writ of the government, he added.
Posted by: Fred || 07/12/2007 00:00 || Comments || Link || E-Mail|| [6458 views] Top|| File under: Global Jihad
Hafsa students chant jihadi slogans
About 90 female students of Jamia Hafsa chanted "Al Jihad, Al Jihad" when they were brought on Wednesday evening to the Pakistan Sports Complex (PSC). Sources said the security around the complex was tightened to an unprecedented level. The students were either arrested or had surrendered to the Rangers during the military operation against the Lal Masjid brigade.

Sources said they were taken to PSC's Iqbal Hostel in Jinnah Stadium from Adiala Jail or somewhere else in Islamabad. Punjab Constabulary policewomen had been deployed inside the rooms where the girls were kept while Rangers troops were guarding the sports complex, they added. Before the Lal Masjid standoff the girl students were seen brandishing sticks when they announced their anti-vice campaign.
Posted by: Fred || 07/12/2007 00:00 || Comments || Link || E-Mail|| [6459 views] Top|| File under: Taliban
Madrassas under pressure after operation
The bloodshed at Lal Masjid has again turned the spotlight on the madrassas, which are accused of links to attacks at home, in neighbouring Afghanistan and as far away as London.

Burqa-clad students from Jamia Hafsa initiated the confrontation with the government earlier this year with their freelance anti-vice campaign. Several male students linked to the mosque were believed to be among more than 53 rebels who were killed when commandos stormed the mosque on Tuesday, security officials say.

The organisation that oversees the country's 13,000 registered madrassas, the Wafaqul Madaris, denies the students are involved in extremist activities. "Like no human being can survive without water and air, no Muslim society can survive without madrassas," Mufti Mohammad Zareen Khan, a senior official from the organisation, said. "Madrassas are not involved in extremism. If teaching the concept of jihad in Islam is viewed as an act of extremism by the West, we do not accept it." He said the schools cater to the "poorest of the poorest", providing children with free education, board and lodging – plus tutoring in the tenets of the religion.

Yet, only two years ago, President Pervez Musharraf promised a massive crackdown on madrassas after it emerged that some of the suicide bombers who struck the London transport network on July 7, 2005 had attended them. At the time he ordered all foreign students to leave Pakistan. Plans to register them all have however moved slowly amid resistance by the groups that run the schools. Some 6,000 have not done so.

Radical madrassas, particularly in the violent tribal areas bordering Afghanistan, have more recently been accused of training fighters for the Taliban insurgency there. Multinational forces with around 50,000 troops in Afghanistan, and Afghan President Hamid Karzai, have repeatedly urged Musharraf to tackle the problem of militancy in madrassas.

Many of them were set up, often with US and Saudi funding, as indoctrination and military training sites during the 1979-1989 US-backed guerrilla war against the Soviet occupation in Afghanistan. The most hardline schools, particularly near the Afghan border, went on to produce thousands of young recruits for the Taliban, both when they ruled Afghanistan from 1996 to 2001 and then after the regime was ousted by a US-led coalition.

Muttahir Ahmed, professor of international relations at Karachi University, said that while Musharraf may have tackled one of the most radical madrassas, the Jamia Hafsa girls' school, others would still cause problems. "Jamia Binoria in Karachi and Jamia Hafsa in Islamabad are mother institutions for the Taliban. The madrassas will not let him do it again and can come back more strongly," Ahmed said.

And Musharraf could even face opposition from the more moderate schools. "Muslims should stop paying tax to the government after what they did to the Lal Masjid and its madrassa," said Qari Sher Afzal, a senior member of the Muttahida Majlis-e-Amal. "The attack is a death warrant for all madrassas and Muslims should not allow such attacks," he said.
Posted by: Fred || 07/12/2007 00:00 || Comments || Link || E-Mail|| [6458 views] Top|| File under:
Govt will act against every madrassa promoting extremism, warns PM
Prime Minister Shaukat Aziz has warned that madrassas promoting militancy and extremism will face the same sort of action taken against the militants of Lal Masjid and Jamia Hafsa. Briefing journalists at Prime Minister's House on Wednesday, Mr Aziz said the government would take "stern action" against any madrassas involved in illegal activities, as it had against Lal Masjid and Jamia Hafsa. He said madrassas which were functioning according to the law need not worry, but madrassas promoting militancy and extremism would not be tolerated.


My guess is that nothing will be done against any madrassah in the next year, and that the Ministry of Religious Affairs will make a claim on the Lal Masjid land.
Posted by: Fred || 07/12/2007 00:00 || Comments || Link || E-Mail|| [6461 views] Top|| File under:
Opp sez Lal Masjid raid stokes extremism
Opposition leaders meeting in London for the APC said that President Pervez Musharraf's decision to raid Islamabad's Lal Masjid to flush out militants and other actions were stoking extremism and endangering Pakistan. "We stand together for a common agenda, and that agenda is for the restoration of democracy through democracy," Sharif told AFP after the APDA was launched. "It has to be a peaceful movement... it is for a noble cause," said Sharif.
Posted by: Fred || 07/12/2007 00:00 || Comments || Link || E-Mail|| [6458 views] Top|| File under: Muttahida Majlis-e-Amal
CDA set to reclaim Hafsa, Fareedia land
The Capital Development Authority (CDA) is waiting for the conclusion of Operation Silence to reclaim 18 acres of state land encroached on by Jamia Hafsa and Jamia Fareedia. CDA Member (Estates) Brig (r) Asad Munir told Daily Times on Wednesday that the Interior Ministry had directed the CDA on July 4 to demolish the structures built illegally at Jamia Hafsa. He said the CDA would also clear the land encroached on by Jamia Fareedia, but the government had not issued orders for this yet. "The two madrassas encroached on a total of 9,094.45 square yards (18 acres)," Munir said, adding that the CDA had been struggling to get back the encroached land since 2001 when the Lal Masjid started building illegal structures on the state land. The government had initially allotted 660 square yards of land to Lal Masjid in 1988 to establish a madrassa for women. An additional 138.8 square yards were allotted to Jamia Hafsa in 1993.
Posted by: Fred || 07/12/2007 00:00 || Comments || Link || E-Mail|| [6458 views] Top|| File under:
Ghazi's body flown to hometown for burial
The body of Abdul Rashid Ghazi, deputy chief cleric of Lal Masjid, was flown by a special helicopter to his hometown of Rojhan Mazari, Rajanpur district. However, the funeral and burial was delayed due to unknown reasons, reported Geo news. Ghazi's elder brother and Lal Masjid chief cleric Maulana Abdul Aziz, who was arrested on July 5, was released on parole so that he could accompany the body along with senior security officials. Other family members refused to accompany the body and insisted that Ghazi should be buried in Jamia Fareedia, next to his father Maulana Abdullah, according to his will. The channel said Ghazi's body was at Fareed Airbase till late Wednesday night. Military spokesman Major General Waheed Arshad said the body of Ghazi's mother had still not been identified. Graves had been dug for the burial of Ghazi, his mother and two unidentified men, police officer Qayyum Qaisarani said.
Posted by: Fred || 07/12/2007 00:00 || Comments || Link || E-Mail|| [6462 views] Top|| File under: Taliban
Lal Masjid cleared, 73 bodies collected
Security forces collected 73 bodies of militants as they cleared Lal Masjid and Jamia Hafsa of mines and booby traps on Wednesday after flushing out or killing all the militants holed up inside. Special forces stormed the mosque at 4:30am on Tuesday and finished the first phase – clearing the compound of militants – by noon on Wednesday, while the second phase – sweeping the complex for unexploded ordnance and booby traps and collecting bodies – was still underway, Major General Arshad Waheed, director general of ISPR, told reporters in the afternoon. He said later in the day as the cleanup operation was almost complete that 73 bodies had been collected, and none of them were of women. However, a promised tour of the compound for the media was delayed from Wednesday to Thursday, and restrictions on journalists visiting hospitals in Rawalpindi and Islamabad remained in place.

Gen Arshad said that another soldier was injured in fighting overnight, taking the casualty figures for the armed forces to 10 deaths and 33 wounded. The death toll includes Lt Colonel Haroonul Islam, who was killed on Monday. Three more militants were also killed in fighting overnight, the military spokesman said. Some 50 militants were said to have been killed on Tuesday. He would not comment on any civilian casualties. Militants were said to be holding hundreds of women and children hostage in the compound before the operation was launched. A group of 27 women were able to leave the mosque unharmed on Tuesday.

Gen Arshad said the 164 commandos who stormed the mosque had cleared each room in the complex in a systematic manner to avoid collateral damage. "No suicide attack was reported on security forces during the operation," he added.

Earlier in the morning, a series of blasts rocked the area prompting re-enforcements to be called in. Sporadic gunfire and blasts were heard throughout the day as security forces continued the cleanup operation. The security forces claimed to have arrested 15 injured militants on Wednesday. The government handed over 100 more students to their parents, taking the total to 247.

Daily Times Monitor adds: Around 100 graves were being prepared in Sector H-11 graveyard for the collective burial of militants killed in the Lal Masjid operation, Geo news reported.
Posted by: Fred || 07/12/2007 00:00 || Comments || Link || E-Mail|| [6459 views] Top|| File under: Jamaat-e-Ulema Islami
Iraq
Kurds won't support oil compromise
Ashti Horami, minister for natural resources in the autonomous administration in the northern Kurdish region warned that his government would not support a new draft oil law that is seen as key to national reconciliation. Mahmud Othman, a Kurd and lawmaker in Iraq's bitterly divided parliament said the Kurdish political bloc would vote against the law if any changes were made. The draft, seen by Washington as one of the key factors for ending the sectarian bloodshed in Iraq, lays down control of the country's oil wealth and how it would be distributed across the communities.
Posted by: Fred || 07/12/2007 00:00 || Comments || Link || E-Mail|| [6458 views] Top|| File under:
Israel-Palestine-Jordan
PFLP Leader: 'Arafat Died of AIDS'
From clip 1507 on Memri TV


When Abu Mazen came to Damascus with his team, I asked them: "What happened to the investigation into the death of Abu Ammar [Arafat]? The Israelis killed him. He was my colleague ever since 1965 and used to sleep at my home. He and I followed the same path." Is it conceivable that when Rafiq Al-Hariri was killed, all hell broke loose, even though he was just a merchant in Saudi Arabia, who later entered politics, whereas the death of Yasser Arafat, who for 40 years had been carrying his gun from one place to another, is not investigate? Is this conceivable? They were silent, and then one of them said to me: "To be honest, the French gave us the medical report, that stated that the cause of Abu Ammar's death was AIDS." I am not saying this, they did. Now they pretend that they miss Yasser Arafat, and complain that [Hamas] entered his house in [Gaza] and so on... I say to every honorable member of the Fatah movement that he should be happy that we got rid of the plague, which had been imposed upon them and upon the Palestinian people. The Fatah movement now has an opportunity to renew itself.
Posted by: Theating the Elder2033 || 07/12/2007 14:06 || Comments || Link || E-Mail|| [6468 views] Top|| File under: Fatah
IDF says Iran will have nukes within six months
NATO says Israel must 'go it alone'

According to the IDF, Iran will be able to produce nuclear weapons within six months. NATO says Israel must 'go it alone' according to Strategic Affairs Minister Avigdor Lieberman.

The IDF Military Intelligence (MI) assessment was reported Tuesday to the Knesset and included a concrete assessment determining that Iran could cross the technological threshold required to produce nuclear weapons in the next 6-12 months and possess an operational warhead by the middle of 2009. The assessment is at odds with US estimates that put the date between 2010 and 2013. Both agree, however, that military strikes could set back the technology for years.

IDF MI also is of the opinion that sanctions against Iran have not weakened the regime, because huge oil reserves still proivide all the money necessary to neutralize any pressure created by the international community.

The assessment also revealed that Israel's withdrawals – from Lebanon in 2000 and Gaza in 2005 – have added precedents and solidified belief throughout the Middle East that armed struggle can achieve the destruction of Israel within this generation.

Minister of Strategic Affairs Avigdor Lieberman (Yisrael Beiteinu party), whose government portfolio was created specifically to deal with the Iranian threat, met with NATO's Assistant Secretary-General Alexandro Minoto Rizo and the European Union's representative Franco Partini earlier this week. Lieberman reported that NATO's senior officials said Israel should not assume that the international community will stop Iran just to help Israel.

"Israel should prevent the threat, herself, and should not expect support of other countries," Lieberman reported as the conclusions reached at the meeting. "NATO is stuck in Afghanistan and European and American troops are wallowing in the Iraqi quagmire, which is something that is going to prevent the leaders of countries in Europe and America from deciding on the use of force to destroy Iran's nuclear facilities," he said.

"Winds of Chamberlain are blowing in Europe," Lieberman told Army Radio, referring to that leader's conciliatory policy toward the Nazis in WWII. "When I hear from a respected prime minister like [Italian Prime Minister] Romano Prodi that Israel should agree to a peaceful Iranian nuclear program, it seems like something surreal. The political situation is such that they are trying to turn this into our problem alone."

Lieberman said that although Europe or the US could not be relied upon to attack Iran on Israel's behalf, they would support Israel's actions. "If we start military operations against Iran alone, then Europe and the US will support us," he said.
Posted by: ryuge || 07/12/2007 00:55 || Comments || Link || E-Mail|| [6458 views] Top|| File under: Govt of Iran
Palestinian parliament cancels opening session
The Palestinian parliament cancelled its opening session Wednesday after Hamas MPs boycotted the parliament, Israel Radio reported Wednesday. Only 41 parliamentarians showed up but according to Palestinian law, the parliament is not allowed to legislate when less than 67 members are present.

Palestinian law also requires that the emergency government resign by the end of the week and that the parliament appoint a new government. If the parliament will not be able to appoint a new government, the emergency government headed by Salaam Fayad would remain in place, but would be designated a transitory government instead of its current definition of emergency government.
Posted by: Fred || 07/12/2007 00:00 || Comments || Link || E-Mail|| [6460 views] Top|| File under: Palestinian Authority
Resupply of combat reservists to be done by September
While a year has passed since the Second Lebanon War, the IDF is still in the process of transforming its combat units and hopes to complete replenishing emergency supplies for reservists by the end of the summer, senior officers said Wednesday.

Following the war, the IDF received NIS 2 billion in aid from the government to procure brand new equipment for combat reservists. Behind the project is Col. Ilan Peretz, head of the Planning and Organization Department in the IDF's Ground Forces Command. "We will finish resupplying all of the infantry units by September and will then continue on to the rest of the IDF," Peretz told The Jerusalem Post Wednesday in an interview coinciding with the war's first anniversary. "Reservists are getting equipment that is equal and sometimes even better than compulsory combat soldiers."
Posted by: Fred || 07/12/2007 00:00 || Comments || Link || E-Mail|| [6458 views] Top|| File under:
Science & Technology
Strategy Page: the cyberwar arms race
Cyber War commanders are resigned to the fact that they will have to use mercenaries if they want to survive any future Internet based conflict. Much use is being made of mercenaries right now, in the race to build up stockpiles of munitions. In Cyber War, the ammo is information. That is, knowledge of vulnerabilities in software connected to the Internet, or major networks not connected to the Internet.

The software vulnerabilities are basically bugs that enable a hacker to gain access to a computer they are not supposed be in. Not all vulnerabilities are equal. Some are much more valuable than others. Commercial Internet security firms offer rewards to people (usually software engineers who spend too much time on the Internet) who first discover a "zero day vulnerability" (this is a bug that has not yet been put to use by a hacker to create a "zero day exploit.") The rewards can sometimes exceed $100,000. The commercial security firms, which provide services for corporate and government clients, offer the rewards openly. There is a more lucrative underground market, financed by criminals and some governments, that offer even larger rewards. . . .
Posted by: Mike || 07/12/2007 11:15 || Comments || Link || E-Mail|| [6461 views] Top|| File under:
Syria-Lebanon-Iran
Abdullah calls on Lebanese factions to unite
Jordan's King Abdullah II met with a top Lebanese politician on Wednesday and urged Lebanon's political factions to end the sectarian strife wracking the country's fragile Western-backed government, the official Petra news agency said.

Abdullah held talks with Lebanese lawmaker Saad Hariri at his hilltop palace in the Jordanian capital and "affirmed Jordan's support for all efforts to safeguard the unity and stability of Lebanon," Petra reported. The king "asserted the necessity to unify the efforts of all Lebanese to protect Lebanon's unity and rid it of its political crisis caused by sectarian interests and foreign intervention," the agency said.
Posted by: Fred || 07/12/2007 00:00 || Comments || Link || E-Mail|| [6458 views] Top|| File under: Hezbollah
Lahoud: Lebanon will remain a Resistance State
Nearly four months before the end of his controversially extended mandate, President Emile Lahoud predicted Wednesday that Lebanon would "remain a state of resistance and steadfastness" until a thorough and just peace prevails over the Middle East.

Lahoud made the remark in an address to the nation marking the first anniversary of Hizbullah's cross-border raid into Israel and the kidnapping of two Israeli soldiers that led to a 34-day bloody war with the Jewish state.

U.N. Security Council Resolution 1701 brought the confrontation to a halt on Aug. 14 after it killed 1.200 civilians, displaced one million people and devastated the nation's infrastructure.

"We shall remain a state of resistance and steadfastness until we regain all our rights and (until) a thorough and just peace is achieved in the region," Lahoud said in his address, the text of which was distributed by the official National News Agency (NNA).

Lahoud blamed "some officials and parties" for failing to translate into facts "fruits of the victory" which he says was achieved during last summer's war.

Lahoud was obviously referring to Prime Minister Fouad Saniora's majority government and its backer, the March 14 alliance, that are criticized by the Syrian and Iranian backed Hizbullah-led opposition and the President.

Such officials and parties, Lahoud said, "participated in deepening political trenches" separating the Lebanese, violated the coexistence formula, monopolized power and rejected all calls for partnership including the formation of a national unity government.

The Hizbullah-led opposition has been trying in vain since Dec. 1 to topple the Siniora majority government, which is backed by the Arab League and the international community, in favor of forming a so-called national unity government that gives factions backed by Syria and Iran veto powers in the decision-making executive authority.

Such political factions opposed by Lahoud and his allies in the Hizbullah-led opposition "thought that international backing would provide them with domestic legitimacy. But I tell them they are wrong," the president added.

Lahoud said Lebanon's "might will eventually impose Lebanon's interests (and make them prevail) over the interests of states that manipulate some Lebanese sides to achieve their suspicious aims."

Syria, Lahoud and the Hizbullah-led opposition accuse the Siniora Government and the March 14 majority alliance of being mere puppets of the United States and other western powers. Syrian President Basher Assad has accused the Lebanese majority of being a mere "Israeli product."
Posted by: Fred || 07/12/2007 00:00 || Comments || Link || E-Mail|| [6464 views] Top|| File under: Govt of Syria
Lebanese PM reaches out to opposition
Prime Minister Fouad Siniora urged the opposition to rejoin in a national dialogue, with the aim of ending the ongoing power struggle, and electing a new president capable of uniting the nation. Siniora made the call in a televised address to the nation marking the first anniversary of the July 12 cross-border raid by Hizbullah operatives who kidnapped two Israeli soldiers into Lebanon sparking a devastating 34-day war with the Jewish state that killed 1,200 civilians, displaced nearly one million people and wrecked the nation's infrastructure.
Posted by: Fred || 07/12/2007 00:00 || Comments || Link || E-Mail|| [6462 views] Top|| File under: Hezbollah
Lebanese army poised to storm Palestinian camp
The Lebanese army was preparing to launch a final assault against Al-Qaeda-inspired militants holed up in a Palestinian refugee camp in northern Lebanon, political and security sources said on Wednesday. Troops have been battling Fatah al-Islam fighters at Nahr al-Bared for nearly eight weeks in Lebanon's worst internal violence - which has so far claimed 205 lives - since the 1975-1990 civil war. The army seized all militant positions on the outskirts of the camp last month but refrained from entering its official boundaries.
Posted by: Fred || 07/12/2007 00:00 || Comments || Link || E-Mail|| [6459 views] Top|| File under: Fatah al-Islam
Who's in the News
52
[untagged]
6
Taliban
5
Iraqi Insurgency
3
Global Jihad
3
al-Qaeda
3
Islamic Courts
2
Hezbollah
2
Govt of Iran
2
Thai Insurgency
1
Hamas
1
Fatah al-Islam
1
Iraqi Baath Party
1
Fatah
1
al-Qaeda in North Africa
1
Jamaat-e-Ulema Islami
1
Muttahida Majlis-e-Amal
1
Palestinian Authority
1
al-Qaeda in Iraq
1
TNSM
1
Govt of Syria
Bookmark
E-Mail Me
The Classics
The O Club
Rantburg Store
The Bloids
The Never-ending Story
Thugburg
Gulf War I
The Way We Were
Bio
Merry-Go-Blog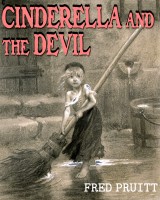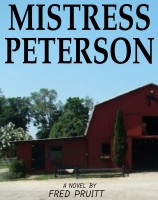 On Sale now!


A multi-volume chronology and reference guide set detailing three years of the Mexican Drug War between 2010 and 2012.

Rantburg.com and borderlandbeat.com correspondent and author Chris Covert presents his first non-fiction work detailing the drug and gang related violence in Mexico.

Chris gives us Mexican press dispatches of drug and gang war violence over three years, presented in a multi volume set intended to chronicle the death, violence and mayhem which has dominated Mexico for six years.
Click here for more information


Meet the Mods
In no particular order...


Steve White
Seafarious
Pappy
lotp
Scooter McGruder
john frum
tu3031
badanov
sherry
ryuge
GolfBravoUSMC
Bright Pebbles
trailing wife
Gloria
Fred
Besoeker
Glenmore
Frank G
3dc
Skidmark
Alaska Paul



Better than the average link...



Rantburg was assembled from recycled algorithms in the United States of America. No trees were destroyed in the production of this weblog. We did hurt some, though. Sorry.
3.214.224.207

Help keep the Burg running! Paypal: