-Lurid Crime Tales-
Making friends the Chavez way - embassy sex parties in Teheran?
While Iran has been called Hugo Chavez's second home, and he attended the ceremonies for the Holy Defense [the war with Iraq, a very holy matter for the Islamic Republic], there are scandalous reports about what is going on in the Venezuelan embassy in Tehran.

As Baztab's reporter has learned, after the Venezuelan mission in Tehran was changed, following a sexual scandal, a large group of Iranian girls, all below 25, were hired by the embassy. While they can do good work as translators and other diplomatic matters, they are used as ornaments for embassy's parties, including night parties of the embassy crew.

In the parties held in this embassy, all of which include serving alcohol, Iranian girls take part with exposing outfits. The embassy crew also share the girls among themselves, through a specific way they have come up with. This is after the former Venezuelan ambassador to Tehran was expelled, after an affair with a married Iranian lady.

It is also mentioned that the new Venezuelan diplomats, most of whom have never been a diplomat, make fun of Islamic symbols. The first secretary of the embassy, who previously worked for HP, has never been a diplomat either.
Stripéd trousers optional.
How long will Ahmadinajad find our boy Hugo a useful tool?
Posted by: lotp || 07/12/2007 00:00 || Comments || Link || E-Mail|| [6459 views] Top|| File under:
-Signs, Portents, and the Weather-
Frozen baby mammoth carcass found in Siberia
The frozen carcass of a 10,000-year-old baby mammoth has been unearthed in a remote northern Siberian region, a discovery scientists said could help in climate change studies.
Posted by: Fred || 07/12/2007 00:00 || Comments || Link || E-Mail|| [6462 views] Top|| File under:
Two-year-old boy beheaded
A TWO-year-old boy was beheaded and chopped up in a Kenyan capital slum today, police said, amid a fierce crackdown on an illegal sect blamed for a string of murders and decapitations.

The boy's mutilated torso was discovered in a maize farm and his head 500m away at a river bank in capital's Nairobi's crime-prone Korogocho slums, police commander Paul Ruto said. The remains had no limbs, the chest was lacerated and the genitals chopped off, raising speculation that the body parts might be used in rites by the politically-linked Mungiki sect.

"The boy has been identified positively by his father who says he went missing two days ago," Mr Ruto said. "We have recorded statements from several people and are now searching for the killers."

The remains were discovered hours after police said they had killed 12 people in a crackdown on organised crime gangs in Nairobi, including members of Mungiki. Once a religious group of dreadlocked youths who embraced traditional rituals, Mungiki has morphed into a ruthless gang blamed for criminal activities including extortion and murder.

Since March, the sect - which was banned in 2002 - has been blamed for the murders of at least 43 people, 13 of whom were beheaded, mostly in Nairobi slums and central Kenya. The group also has alleged historic ties to the Mau Mau independence uprising, and is said to perpetuate customs such as female excision.

The police crackdown against it comes ahead of December general elections. So far, it has resulted in the deaths of at least 79 Mungiki members and more than 3000 arrests nationwide.

Police said 11 of the 12 suspects killed were linked to a foiled carjacking and robberies in three Nairobi suburbs. At least three of them were members of the Mungiki sect, they added. "We have intensified the crackdown on all organised gangs, including Mungiki," said another police commander, Julius Ndegwa.
Posted by: lotp || 07/12/2007 06:10 || Comments || Link || E-Mail|| [6474 views] Top|| File under:
Arabia
Fatwa unlikely to affect Saudi prince's IPO
An initial public offering, launched on Tuesday by Saudi billionaire Prince Alwaleed bin Talal's Kingdom Holding was this week the target of the kind of attack that is increasingly common in business in the region – a critical religious edict or fatwa.

"Oopsie", said the scorpion, blushing furiously. "I gotta be me."

The fatwa criticised some of the company's investments as un-Islamic, underlining the influence of Islam on the conservative kingdom's financial system.

Cleric Mohammed al Ossaimi, who has pronounced on the religious credentials of other IPOs, said on a website that some of Kingdom Holding's investments were in businesses inimical to Islamic values, such as usury and alcohol. The cleric cited the company's stakes in financial groups that do not comply with Islamic law, such as Citigroup and Saudi's Samba Financial Group, which is managing the IPO. He also cited the prince's stakes in entertainment companies such as Time Warner and News Corporation and hotel group Four Seasons and Fairmont.

Analysts say the fatwa is unlikely to affect the fate of Kingdom Holding's $860m (€631m, £427m) offering. "Islamic-minded investors will already know that commercial banks and hotels are off-limits – it shouldn't have too much of an impact," said Joe Kawkabani of Dubai-based asset management firm Algebra Capital.

The use of fatwas to influence investors is common in Saudi Arabia, where the popularity of Islamic finance is boosting the role of clerics.

The use of fatwas to influence investors is common in Saudi Arabia, where the popularity of Islamic finance is boosting the role of clerics. Mr Ossaimi issued a ruling advising Muslims against investing in last year's Red Sea Housing IPO, which other clerics approved.

Despite last year's crash in Saudi and Gulf markets, oil price-fuelled liquidity has helped maintain the healthiest IPO market activity in at least five years, according to Zawya, a Dubai-based business information provider. In the year to date, 20 Saudi IPOs have raised $3.7bn – nine times that raised in three offerings in the same period last year. Some stocks have fallen on their first day's trading. Half of the 315m-share Kingdom Holding issue which closes on July 18 is reserved for institutional investors and the other half for Saudi retail buyers. Bankers say the institutional portion is twice oversubscribed.

"With this IPO, we will give the people from the right families of Saudi Arabia a chance to invest in its number one company," said Prince Alwaleed, whose company had $25bn in assets at the end of 2006.

"And I would like to thank Mullah Ossaini for the street cred."
Posted by: lotp || 07/12/2007 00:00 || Comments || Link || E-Mail|| [6459 views] Top|| File under:
Britain
BBC apologises to Queen over [misleading] footage
The British taxpayers pay through the nose for this kind of [fill in the blank]. More at the link


The BBC has apologised to the Queen for wrongly implying she had stormed out of a sitting with celebrity photographer Annie Leibowitz.

A trailer released yesterday for the forthcoming BBC1 documentary series A Year With The Queen gave the impression that the monarch had abruptly halted the photoshoot when Leibowitz asked her to remove her crown. Scenes of the pair clashing over the request were followed by footage of the Queen walking down a corridor and telling her lady-in-waiting: "I'm not changing anything. I've had enough dressing like this, thank you very much."

But the footage was actually filmed as the Queen made her way to the sitting.

The BBC said: "In this trailer there is a sequence that implies that the Queen left a sitting prematurely. This was not the case and the actual sequence of events was mis-represented.

"The BBC would like to apologise to both the Queen and Annie Leibowitz for any upset this may have caused."
Posted by: mrp || 07/12/2007 09:02 || Comments || Link || E-Mail|| [6461 views] Top|| File under:
Blair's treaty opt-out is worthless, admits EU
Senior European Union officials confirmed yesterday that Britain's "red line" opt-out from the European Charter of Fundamental Rights is not worth the paper it is written on.



The European Commission Vice-President insisted that the charter will apply to huge swathes of British law

Margot Wallström, the European Commission Vice-President, insisted that the charter will apply to huge swathes of British law, the 75 per cent or more that is derived from EU legislation. "Citizens will be able to claim before the courts the rights enshrined in the Charter," she said. "The Charter will be binding for the European institutions, and also for member states when they implement EU law, even if it does not apply to all of them."

Sensitive national legislation, such as Britain's opt-out on a Brussels directive that sets the length of the working week will, officials predict, be challenged in the EU courts because it implements European laws. The commission's legal service estimates that British opt-outs to the charter are "limited" and point to German studies showing that up to 80 per cent of national law originates in Brussels.

"The charter will test some member states applying European law and to what extent a UK judge can be alien to this jurisprudence elsewhere is unclear," said a legal source. "The opt-out is potentially very thin."

If the EU Treaty mandate agreed by Tony Blair is ratified, Gordon Brown will quickly find the charter, including a "right to strike", becoming enforceable in the European courts as trade unions seek to roll back Margaret Thatcher's reforms of the 1980s.



Euro-MPs are planning to sponsor early challenges to Britain's opt-outs.

A senior European Parliament source, close to negotiations on the new EU Treaty, has told The Daily Telegraph that Euro-MPs are planning to sponsor early challenges to Britain's opt-outs. "We are going to make sure that this issue is constantly before the European Court of Justice," he said. "There is 30 years of EU jurisprudence to say there can be no two-tier system of European rights."

Research by the think-tank Open Europe suggests that EU judges will not be backward in coming forward to apply the charter.



The (European) Court of Justice will decide for itself whether member states are implementing European law and interpret their national laws for them

"The Court of Justice will decide for itself whether member states are implementing European law and interpret their national laws for them," said Neil O'Brien, Open Europe's director. "Trying to stop the charter changing our laws will be like trying to carry water in a sieve."
Posted by: lotp || 07/12/2007 00:00 || Comments || Link || E-Mail|| [6470 views] Top|| File under:
Caribbean-Latin America
Fujimori escapes extradition back to Peru
Campaigners in Peru reacted angrily on Wednesday to a Chilean judge's surprise ruling that there was not enough evidence to extradite Alberto Fujimori, the former Peruvian president, to face corruption and human rights charges.

Judge Orlando Alvarez ruled that Peruvian prosecutors had failed to prove the human rights abuses and corruption charges against Mr Fujimori.

There had been a widespread expectation that Mr Fujimori – who governed from 1990 to 2000 until his government collapsed in the midst of a massive corruption scandal – would be brought back to Peru to answer longstanding accusations against him, including sanctioning two massacres. Chilean prosecutors had recommended last month that the extradition be granted.
Continued on Page 49
Posted by: lotp || 07/12/2007 00:00 || Comments || Link || E-Mail|| [6464 views] Top|| File under:
Europe
Voting restrictions urged
Norway's most conservative party thinks it's too easy to acquire voting rights in Norway, and wants tougher eligibiity requirements. Only Norwegian citizens are eligible to vote in national elections, but anyone legally residing in the country for three years can vote in local elections.

The Progress Party, also known for its restrictive immigration policies, wants to usher in citizenship requirements for local elections as well, reports Norwegian Broadcasting (NRK).

With local elections looming in September, the Progress Party also wants to restrict voting rights to those who can pass written exams in the Norwegian language and general knowledge of the country. Per Willy Amundsen, the party's spokesman on immigration issues, said that proposed exams are meant to make sure that non-Norwegian voters really understand the issues at stake.

The Socialist Left Party (SV) dismissed the Progress Party's proposal as "discriminatory." A party spokesman told NRK that voters not familiar with Norwegian should rather be given extra information on the issues so that they can vote as they're told, instead of being excluded from participation.

Ballots in Norway are printed only in Norwegian, but SV has prepared election campaign material in eight different languages in advance of the September elections. SV also offers both English and Spanish versions of its web site.

Curiously, the Progress Party also offers foreign-language versions of its web sitein English, German and French, while several of its rivals don't. The Labour and Liberal parties offer an English web site, but neither the Center Party, the Christian Democrats nor the Conservatives offer information in any foreign language.

The Center Party, best known for championing support to Norway's farmers and outlying districts at the expense of its cities, offers a "Sami" link, but it, too, is in Norwegian.
Posted by: lotp || 07/12/2007 06:14 || Comments || Link || E-Mail|| [6459 views] Top|| File under:
"50-euro" banknote most counterfeited
The European Central Bank said Wednesday that the EUR 50 and EUR 100 notes have been the most counterfeited in the first six months of this year. The ECB said the EUR 50 note accounted for half of the 265,000 counterfeit notes taken out of circulation between January and June. The EUR 100 note accounted for 20 percent of the total, while the EUR 20 note trailed in third place with 15 percent. The least popular forgeries were those of the smallest and biggest notes, the EUR 5 and EUR 500 bills, which each accounted for only 1 percent of the total counterfeits.
Posted by: Seafarious || 07/12/2007 00:00 || Comments || Link || E-Mail|| [6458 views] Top|| File under:
India-Pakistan
Opp parties form alliance without PPP
A special meeting of the all parties conference (APC) held in London on Wednesday by the Pakistan Muslim League-Nawaz (PML-N) has formed an All Parties Democratic Alliance (APDA) for the restoration of democracy in Pakistan, Geo news reported. The channel reported that Makhdoom Amin Fahim, leader of the Pakistan People's Party delegation, rejected his party's participation in the APDA, saying that the formation of a new alliance was not on the APC agenda.

The channel said that PML-N chief Nawaz Sharif, who was chairing the meeting, said the APDA was not an alliance for the forthcoming general elections. Sharif denied that the PPP delegation had refused to become part of the APDA, saying that the PPP team wanted some time to discuss the issue with the party leadership.

Posted by: Fred || 07/12/2007 00:00 || Comments || Link || E-Mail|| [6458 views] Top|| File under:
International-UN-NGOs
U.N. complex breaks budget
Suuuuurprise, suuurprise, surprise...


NEW YORK — A new audit has found that renovating the iconic U.N. headquarters building is already $148 million over budget, long before the dirt has been shoveled.


The international version of the Big Dig.


Delays and design changes to the nearly $2 billion project have created the initial cost overrun, according to a report from the U.N. Board of Auditors, which further finds that the United Nations has yet to undertake important pre-construction surveys.
The UN Board of Auditors. Boy, I'll bet that's a tough job...
The auditors also found that the organization has been slow in recruiting staff, noting that the executive director's office has been vacant for 26 of the past 36 months.


Don't kill the job, boys...


"A range of events account for that delay, including the time taken by the General Assembly to reach a decision on the project, the addition to the project of new options that increased its complexity, the inadequate planning schedule and the vacancy of the Executive Director," says the report, which was posted this week without fanfare on the Web site of the U.N. office overseeing the project (www.un.org/cmp). A February analysis from the U.S. Congress' Government Accountability Office found similar concerns, but estimated the costs were over budget by $128 million after likely cost-savings during construction.


"After likely cost-savings during construction"? HAHAHAHAHAHAHAHAHA....


The famed glass-walled office tower is now leaking heat and air-conditioning, with its occupants vulnerable to fire because it lacks sprinklers. The tower also lacks safety glass and structural reinforcement to protect against attacks. In addition, its electrical, mechanical, communications and security systems are badly outdated.


It's hell, I tells ya! A living HELL!!!


There has not been a serious disagreement on whether the U.N. headquarters' nearly 2 million-square-foot complex needs to be rebuilt. Asbestos permeates the Secretariat, the General Assembly hall leaks, the garage has inadequate security, and the library suffers from a sinking foundation.


I mean, what do you people think we are? Darfurians!


But how to plan and pay for such a massive project has crippled the early preparations before construction can begin.
Really. Large office buildings have never been renovated or had to have had the renovation actually financed in recorded human history. The challenges are just...unimaginable!
As the U.N. auditors note, the building has not undergone major repairs in 60 years, and the construction will be complicated because three-quarters of the Secretariat will still be in use throughout the project.


Here's an idea. Tell 'em to take a three year vacation. Or a ten year vacation. I doubt they'll be missed. Or move to, like, Gaza. Or Somalia. Get up close and personal with the great unwashed they care soooooo much about.


The overall Capital Master Plan (CMP) is now six months behind schedule, with each month ratcheting the cost by roughly $10 million according to CMP officials.


Oh, hell. It's only money! And it's not like they're paying for it.


The contract for a general contractor has still not been signed, although CMP spokesman Werner Schmidt says it will be "soon."


Yeah...soon. We have yet to review the competitive bidding for the kickback section of the contract.


Total costs will be borne by U.N. members, with the United States slated to pay $377.7 million over five years. Washington has also agreed to kick in $10 million for its share of a working capital reserve.


Well wasn't that nice of Washington. Thanks a lot...


U.N. officials say the project is moving ahead. The CMP has recently agreed to a 10-year lease for a 140,000 square foot midrise office building on East 46th Street, a gutted space that will have to be fitted out for 700 employees to use while the headquarters is rebuilt. Published reports say the budget for the lease is about $215 million.


They couldn't find a place that would cost more?


Architect and historian Michael Adlerstein has been hired as executive director, a post that has been vacant since Fritz Reuter abruptly resigned in May 2006.


Fritz sez "I got mine. See ya!"


The General Assembly was to have September's annual debate in a new temporary structure, designed to house the world body's chambers and several large meeting rooms. But ground-breaking for that hangarlike building can't begin until soil samples affirm adequate drainage among other conditions.


You probably would wanna check for drainage, seeing how much raw sewage is gonna come outta there...


"The project has remained an abstraction in the minds of many because it has been in the pipeline for so long," the auditors wrote. The audit team includes professionals from France, South Africa and the Philippines. The head of U.N. administration and management, Alicia Barcena, declined to talk about the CMP yesterday, referring calls back to Mr. Schmidt.


There's probably a sign on Alicia's desk, "The Buck Stops... Someplace Else".
Posted by: tu3031 || 07/12/2007 12:57 || Comments || Link || E-Mail|| [6471 views] Top|| File under:
Home Front: Culture Wars
". . . concert organizers locked Tipper in a trunk under the stage . . ."
Mark Hemingway, reviewing LiveEarth in National Review, notices an interesting pattern:

4:58: The scantily clad Pussycat Dolls bump and grind their no-talent-but-well-proportioned derrieres through something approximating a song in such a way that I wonder where the poles are. I believe the chorus is "Loosen up my butt-ons, babe." Wasn't this exactly the kind of thing that Tipper Gore used to rail against with the Parents' Music Resource Center? . . .

5:38: Rapper T-Pain performs his hit single, "I'm N Luv (Wit A Stripper)." Again was Tipper Gore completely MIA when they booked this thing? As if to underscore the age inappropriateness of the whole thing, they go straight from T-Pain to an interview with eleven-year-old actress Abigail Breslin. . . .

6:49: Al Gore takes the stage following [Melissa] Etheridge, acting a bit goofy and clearly energized. . . .

Al segues into introducing a "wonderful American rock band" the Foo Fighters performing in London. I'll just note that the Foo Fighters last radio hit was a cover of Prince's "Darling Nikki," the song supposedly so obscene when Tipper Gore heard her daughter listening to it, she formed the Parents' Music Resource Center and the ensuing congressional hearings forced the music industry to adopt parental warning stickers. Either she has no integrity whatsoever, or I'm imagining that concert organizers locked Tipper in a trunk under the under the stage with a ball gag in her mouth. . . .
Posted by: Mike || 07/12/2007 01:03 || Comments || Link || E-Mail|| [6463 views] Top|| File under:
Who's in the News
52
[untagged]
6
Taliban
5
Iraqi Insurgency
3
Global Jihad
3
al-Qaeda
3
Islamic Courts
2
Hezbollah
2
Govt of Iran
2
Thai Insurgency
1
Hamas
1
Fatah al-Islam
1
Iraqi Baath Party
1
Fatah
1
al-Qaeda in North Africa
1
Jamaat-e-Ulema Islami
1
Muttahida Majlis-e-Amal
1
Palestinian Authority
1
al-Qaeda in Iraq
1
TNSM
1
Govt of Syria
Bookmark
E-Mail Me
The Classics
The O Club
Rantburg Store
The Bloids
The Never-ending Story
Thugburg
Gulf War I
The Way We Were
Bio
Merry-Go-Blog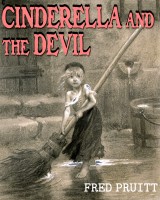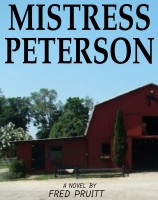 On Sale now!


A multi-volume chronology and reference guide set detailing three years of the Mexican Drug War between 2010 and 2012.

Rantburg.com and borderlandbeat.com correspondent and author Chris Covert presents his first non-fiction work detailing the drug and gang related violence in Mexico.

Chris gives us Mexican press dispatches of drug and gang war violence over three years, presented in a multi volume set intended to chronicle the death, violence and mayhem which has dominated Mexico for six years.
Click here for more information


Meet the Mods
In no particular order...


Steve White
Seafarious
Pappy
lotp
Scooter McGruder
john frum
tu3031
badanov
sherry
ryuge
GolfBravoUSMC
Bright Pebbles
trailing wife
Gloria
Fred
Besoeker
Glenmore
Frank G
3dc
Skidmark
Alaska Paul



Better than the average link...



Rantburg was assembled from recycled algorithms in the United States of America. No trees were destroyed in the production of this weblog. We did hurt some, though. Sorry.
3.235.179.111

Help keep the Burg running! Paypal: