Africa North
Gaddafi son backs Bush on reform
The son of Libyan leader Colonel Muammar Gaddafi says he agrees with US President George W Bush that the Middle East needs democracy.

The lack of democracy meant in some nations the wrong people were promoted to key posts, Saif al-Islam Gaddafi told Austria's Die Presse newspaper.

But he said Libya was not yet ready for major reform and needed to focus on its economy and attracting investment.

Analysts say Mr Gaddafi is his father's most trusted unofficial envoy.

He was believed to have been instrumental in Libya's drive in 2003 to abandon attempts to develop nuclear, biological and chemical weapons after months of secret negotiations with London and Washington.

Tourists

Mr Gaddafi, 33, said in the interview his goal was to improve the quality of life for Libyans.

That meant a need to reform the state-run economy and carry out privatisations to attract foreign investors and US oil companies, he said.

"Libyans want a better life. They want reforms and good relations with Europe and the United States," said Mr Gaddafi.

"They want to see foreign investment and more European tourists in Libya."

Although ties with the US have improved in recent years, Washington has still not resumed full diplomatic links with Libya.

Col Gaddafi has eight children, seven of them sons.
Posted by: tipper || 02/10/2006 18:39 || Comments || Link || E-Mail|| [6501 views] Top|| File under:
Africa Subsaharan
Al-Qaeda in South Africa
Although the U.S. invasion of Afghanistan after Sept. 11, 2001, did not start the deterritorialization of al-Qaida, it certainly accelerated the process. The destruction of Osama bin Laden's training camps and overthrow of his primary sponsor, the Taliban government in Kabul, scattered the militant leader's associates in search of new logistical bases and places to hide. An initial assumption in Washington was that the terrorist network would try to relocate to Somalia, the one country in the world with an even greater degree of prolonged state collapse than Afghanistan under the Taliban.

On the face of it, Somalia seemed to offer ideal conditions — a fractured and partially radicalized Muslim population, poor state security structures, proximity to high-profile Western targets in neighboring states — and, indeed, it was Washington's primary terrorism-related concern in Africa. But losing Afghanistan has had a different and more dangerous effect than was perhaps anticipated, propelling al-Qaida more swiftly in a direction it was already headed. Rather than relocating, it is reaching outward, tapping its roots into as many diverse local communities as it can. As the Paris-based Islam scholar Olivier Roy notes: "What is new is that with al-Qaida, converts are now considered full members. For al-Qaida, converts are not just tools to get past security. It's a way for them to become a global movement. In just about every al-Qaida cell over the past eight years, we have seen converts. It's structural, not just accidental."

One area of growing concern in this regard is southern Africa. Along with Nigeria in the west and Somalia in the Horn, South Africa resides at the top of the State Department's list of worrisome states in Africa with regard to terrorism. This is in some ways counterintuitive. In its 2002 National Security Strategy, the Bush administration placed an emphasis on the threat posed by weak states in an age of globalized terrorism. South Africa is the most stable and prosperous country on the continent and has the best equipped police, military and intelligence structures. Its 2 million Muslims seem, for the most part, unreceptive to calls to extremism, and none of its neighboring states, though beset by varying degrees of state weakness, have anything like the more combustible mix of large Muslim populations, grinding poverty and social desperation that have rendered other points on the continent vulnerable to radicalization.

The rising security concerns about South Africa and its region thus prompt new thinking about the strategies of al-Qaida and the types of societies, states or regions that attract modern international terror-related activity. What signs of extremism or extremist activity are emerging from southern Africa? What drives radicalization and renders societies susceptible to it? What are the "goods" and "bads" drawing foreign extremists to the region? How does southern Africa fit into the global terrorism jigsaw puzzle? Finally, what internal measures and forms of external engagement can counter the threat?

Continued on Page 49
Posted by: Dan Darling || 02/10/2006 01:11 || Comments || Link || E-Mail|| [6469 views] Top|| File under:
Arabia
Islamists make strong showing in Kuwait gov't
Kuwait's Emir Sheikh Sabah Al Ahmad Al Sabah on Thursday issued a decree approving a 16-member new Cabinet that includes three Islamists and saw the exit of two leading liberal ministers. Six ministers in the new government are members of the ruling Al Sabah family — including Prime Minister Sheikh Nasser Mohammed Al Ahmad Al Sabah. The family continues to hold the key porfolios of interior, defence, foreign affairs and energy. Like the previous lineup, the new Cabinet includes only one woman minister, Maasouma Al Mubarak, who retained the planning ministry.

The naming of Kuwait's 22nd Cabinet since independence in 1961 came just two days after the emir asked his nephew Sheikh Nasser to form a new government. He also appointed his half-brother, former interior minister Sheikh Nawaf Al Ahmad Al Sabah as crown prince, thus maintaining the two posts separate since they were first split in 2003, a step that was welcomed by most Kuwaitis.

Sheikh Jaber Al Mubarak Al Sabah, the deputy premier and defence minister in the outgoing Cabinet, was promoted to first deputy prime minister and also handed the key defence and interior ministries. Foreign Minister Mohammad Al Sabah retained his post and promoted to deputy premier. Sheikh Ahmad Fahd Al Sabah, another nephew of the emir, retained the portfolio of energy, combining the ministries of oil and electricity.

Sheikh Nasser, 65, replaced 76-year-old Sheikh Sabah, who had been prime minister since 2003 after becoming emir following the ouster by parliament of former ailing ruler Sheikh Saad Al Abdullah Al Sabah. The unprecedented ouster followed a crisis over succession after the death on January 15 of Emir Jaber Al Ahmad Al Sabah.

Besides the prime minister, the new Cabinet has five new faces, including Yussef Al Zalzalah, an Islamist Shiite MP and former university professor, appointed commerce and industry minister, replacing liberal Abdullah Al Tawil. A member of the Islamic Constitutional Movement, or Muslim Brotherhood, former MP Ismail Al Shatti, was appointed minister of communications.

Moderate constitutional expert and academic Adel Al Tabtabai was named education minister in place of Rasheed Al Hamad and Sheikh Ali Al Jarrah Al Sabah was appointed minister of social affairs and labour, replacing Faisal Al Hajji, a leading liberal figure.

Abdullah Al Muhailbi, chairman of the municipal council and a prominent tribal figure, was named minister of municipality and environment, a new post in the Cabinet. Abdullah Al Muatuq, an Islamist, retained the Awqaf and Islamic affairs portfolio in addition to the justice post. Former justice minister Ahmad Baqer, an MP from the hardline Salafi movement, was not retained.

For only the second time in Kuwait's history, the new Cabinet has two Shiite Muslim ministers instead of the usual one. They are Zalzalah and Mubarak. The first time was in 1992.
Posted by: Fred || 02/10/2006 00:00 || Comments || Link || E-Mail|| [6555 views] Top|| File under:
Britain
Britain belongs to Allah, claims radical cleric!
If you thought that the absence of rabid cleric Mullah Omar Bakri Muhhammed has downed the deluge of vitriolic utterances against all things western in England, well then think again.

Anjem Choudray who has been described as a henchman of the 45 year old Syrian born Mullah Bakri has sparked off a new controversy by declaring that England belongs to Allah and he would spread Allah's teachings all over the world. "Who said that you own Britain anyway? You belong to Allah. Britain belongs to Allah, the whole world belongs to Allah. There isn't anywhere on the earth that I won't propagate God's law," The Sun quoted Choudray as saying on BBC2's Newsnight.


Except in the places where he might get thumped, which unfortunately doesn't include Britain.

Forty-two-year old Choudray, who is also a lawyer, further said that the placards displayed at a demo in London against the controversial caricatures of the Prophet Mohammed were approved by cops. "They had all been checked by police before the demonstration," he said, even as the Met Police denied of any "knowledge of placards being checked in advance of the demonstration."

Bakri left UK on his own accord and the British government banned him from returning back as his presence was deemed "not conducive to the public good". Bakri had reportedly urged the faithful to wage Jihad against England and turn it into an Islamic state. He had asked the faithful to "sacrifice their lives" and in a statement on an Islamic website, urged them to destroy "big buildings". He had also glorified the killing of non-Muslims.

Choudray worked with Bakri before the latter left England.
Posted by: tipper || 02/10/2006 10:12 || Comments || Link || E-Mail|| [6482 views] Top|| File under:
Caucasus/Russia/Central Asia
Beslan trial stirs Russian death penalty debate
A senior prosecutor asked a court in southern Russia on Thursday to sentence to death the only attacker known to have survived the siege of Middle School No. 1 in Beslan in September 2004, rekindling a contentious debate over capital punishment in the country.

Summing up the state's case against the attacker after an emotionally wrought trial, the deputy prosecutor general, Nikolai Shepel, said the gravity of the terrorist siege, which ended with the deaths of 331 hostages, warranted a penalty of death, despite a government moratorium on executions that has been in place since 1996.

His appeal came only two days after President Vladimir Putin reiterated his personal opposition to the death penalty, but said that he would move cautiously in seeking its final abolishment in Parliament, years after Russia committed to doing so.

"The court's decision should have a sobering effect on those who want to go down the path of terrorism, so that they know their only future is an unmarked grave," Shepel said in his closing remarks, shown on television.

The bloody siege in Beslan, along with other terrorist attacks, have prompted some officials here to call for the restoration of capital punishment, at least for such serious crimes. But the step would contradict not only Russia's international commitments, but also a Constitutional Court ruling in 1999 that declared the death penalty unconstitutional as long as jury trials were not universal.

Since that ruling, jury trials have been established in most regions, but in practice they are used inconsistently. The Beslan defendant, Murpashi Kulayev, is being tried before a panel of judges, for example.

Kulayev admitted taking part in the attack on Beslan, in which the attackers rounded up more than 1,000 hostages at the school, but he denied responsibility for any of the deaths, most of which occurred when the siege ended in a convulsion of explosions and gunfire on the third day.

His trial, which began last summer, has provoked anger and grief among survivors and relatives of the Beslan victims, rather than a sense of justice.

On Thursday, with the prosecution wrapping up its case against Kulayev, several relatives announced a hunger strike, protesting that the trial had been neither objective nor thorough.

"The true culprits have not been named," one of them, Ella Kesayeva, said, Interfax reported.

A verdict could be announced within days.

President Boris Yeltsin agreed to a moratorium on capital punishment in 1996 as a condition of joining the Council of Europe, an international organization representing 46 nations that oversees legal, political and human rights issues. Russia promised to submit legislation erasing the death penalty from its criminal code by 1999 but has yet to do so. Russia is the council's only member to still have it on the books.

In 1999, Yeltsin commuted the death sentences of 716 prisoners, and government executions have reportedly not been carried out since the moratorium was announced, though the separatist government in Chechnya continued to do so under Islamic law until at least 1999.

In an interview with Spanish journalists on Tuesday, Putin said he would defer to Parliament's position on the issue, but he spoke against the capital punishment, as he has before. "Any punishment has several goals," he said. "They include correction and retribution. There is no correction in the case of the death penalty, only retribution."

Even so, polls suggest that a majority of Russians still favor the death penalty, as do some legislators, and this has stalled its abolition in Parliament despite repeated efforts to introduce legislation.

The Communist leader, Gennady Zyuganov, said Thursday that the Beslan attack underscored the need for capital punishment.

"I think that the country is not mature enough for the abolition of the death penalty," he said, according to the official Russian Information Agency.
Posted by: Dan Darling || 02/10/2006 00:48 || Comments || Link || E-Mail|| [6486 views] Top|| File under:
China-Japan-Koreas
North Korea requests fertilizer aid
Impoverished North Korea has requested 150,000 tons of fertilizer from South Korea, months after the communist nation demanded that the U.N. World Food Program halt emergency food shipments, an official said Thursday.

The North requested last week that South Korea begin delivering the fertilizer by the end of the month in time for spring, said South Korean Vice Unification Minister Rhee Bong-jo.

The Seoul government "plans to determine its position after reviewing various situations, taking necessary procedures," Rhee told reporters.

South Korea's Yonhap news agency reported that the North asked for an additional 300,000 tons to be delivered later in the year. Government officials said they couldn't confirm the report.

South Korea has periodically sent the North rice and fertilizer. Last year, it sent 500,000 tons of rice and 350,000 tons of fertilizer. From 1999 through 2005, South Korea sent nearly 2 million tons of fertilizer to the North, Rhee said.

The appeal for aid comes after the North said its food situation had improved and demanded an end to international food aid, instead requesting long-term development assistance.

North Korea has relied on foreign handouts to feed its 23 million people since disclosing in the mid-1990s that state-run farms had collapsed after the loss of Soviet assistance and decades of mismanagement. A resulting famine is believed to have killed 2 million people.

In December, the WFP shut down its programs that had been feeding some 6 million North Koreans, also halting the intensive monitoring that was requested by international donors to ensure the food reached those in need.

South Korean food aid — delivered directly to the North Korean government rather than through international aid groups — comes with less stringent monitoring requirements, raising concern that it might be diverted to the communist regime's military or elite.

However, the South Korean government insists its donations are delivered to ordinary citizens.

South Korea's fertilizer aid "has greatly helped North Korea enhance its agricultural productivity and improve its food situation," Rhee said Thursday.

The North's appeal comes amid deadlocked international efforts to persuade the communist country to abandon its nuclear ambitions.

The talks, which involve the two Koreas, China, Japan, Russia and the United States, have made no progress in implementing a breakthrough agreement in September in which the North pledged to end its nuclear programs in exchange for aid and security assurances.
Posted by: Dan Darling || 02/10/2006 01:08 || Comments || Link || E-Mail|| [6464 views] Top|| File under:
Europe
Swedish Government Shuts Down Both Free Speech And Political Speech
The Swedish government has moved to shut down the website of a far-right political party's newspaper over cartoons of the Prophet Muhammad. The site's host, Levonline, pulled the plug on the website of the Swedish Democrats' SD-Kuriren newspaper after consulting with the government.

It is believed to be the first time a Western government has intervened to block a publication in the growing row.

Kuriren editor Richard Jomshof said the government was breaking the law. "We have to do something about it. This is illegal. They can't do this just because we are a small magazine," he told the BBC News website.

The Swedish Democrats are a small anti-immigrant party with no representatives in parliament, but a few local elected officials.

Jomshof said the newspaper had a print run of about 30,000. He had asked readers to send in their own Muhammad cartoons, but he denies intending to offend Muslims.

His website briefly posted a picture showing Muhammad from the rear, looking into a mirror, with his eyes blacked out - an image he said was about self-censorship. "It was directed at the Swedish government and Swedish magazines," Jomshof said. "They are cowards for not standing by the Danish people and Jyllands-Posten [Danish newspaper which first published controversial cartoons of the Prophet Muhammad last year]."

Swedish Foreign Minister Laila Freivalds described Kuriren's move as "a provocation" by "a small group of extremists". "I will defend freedom of the press no matter what the circumstances, but I strongly condemn the provocation by SD-Kuriren. It displays a complete lack of respect," she said in a statement.

Levonline CEO Turkel Nyberg told the BBC News website his company had pulled the plug on the site after discussions with the foreign ministry and the security police. "It seemed like it could be a bad for us and for others to have the site up. The problem was the content, which was these Muhammad pictures," he said.

He said he had been told by the government that Arab media were carrying reports about SD-Kuriren's call for cartoons about Muhammad.

Sweden - which opposed the war in Iraq and is a leading donor to the Middle East - has largely avoided becoming the target of Muslim anger over the cartoons.

The SD-Kuriren website is currently back online via a back-up server. "All they did was close down some links to the server. We have other links that are still working," Jomshof said.
Posted by: Anonymoose || 02/10/2006 13:11 || Comments || Link || E-Mail|| [6500 views] Top|| File under:
Al G: France secretly upgrades capacity of nuclear arsenal
France has secretly modified its nuclear arsenal to increase the strike range and accuracy of its weapons. The move comes weeks after President Jacques Chirac warned that states which threatened the country could face the "ultimate warning" of a nuclear retaliation.

ATTENTION: IRAN


A military source quoted yesterday by the Libération newspaper claimed France had tinkered with its nuclear weapons to improve their strike capability and make this threat more credible.

The source said there had been two major changes: the bombs can now be fired at high altitude to create an "electromagnetic impulsion" to destroy the enemy's computer and communications systems; and the number of nuclear warheads has been reduced to increase the missiles' range and precision.


a little late and behind the times?


During his surprise speech, which was made in January, President Chirac said: "The number of nuclear warheads has been reduced in certain of the missiles in our submarines".
Military experts said this was not a step towards disarmament, but a move to improve the performance of the weapons. Until now each submarine carried 16 French-made M45 missiles, each fitted with six nuclear warheads. After being fired, each warhead would separate to hit a different target, in effect giving each submarine 96 nuclear bombs.


or nothing if you are too non-simplisme to use them


In reducing the number of warheads, down to one per missile in some cases, the weapon is lighter and has a longer range. It can also be targeted more accurately.

Libération speculates that while potential targets are "secret", it is clear they include the Middle East or Asia, and that its military contacts suggest the changes are aimed at adding "flexibility" to France's nuclear deterrent.


longer range needed because the De Gaulle can't leave the Med without breaking down


"These evolutions are aimed at better taking into account the psychology of the enemy," defence minister Michèle Alliot-Marie said after President Chirac's warning in January.

In a speech to MPs, she added: "A potential enemy may think that France, given its principles, might hesitate to use the entire force of its nuclear arsenal against civilian populations.

"Our country has modified its capacity for action and from now on has the possibility to target the control centres of an eventual enemy."

French government sources said the president's speech, given at a nuclear submarine base in Brittany, was not targeted specifically at Iran - despite Tehran's decision to continue its nuclear programme - or at individual terrorist organisations, but at countries that posed a direct threat to France itself.

It is also seen as an attempt to justify the more than €3.5bn (£2.4bn) a year France spends to maintain its estimated 300-350 nuclear weapons more than a decade after the end of the cold war.

"The ultimate warning restores the principle of dissuasion," the military source told Libération. The president is not talking about a choice between an apocalypse or nothing at all."

The paper says according to its information "ultimate warning" could take two new forms.

The most demonstrative would be to fire a relatively weak warhead into a deserted zone far from centres of power and habitation. The more radical option would be to explode a bomb at an extremely high altitude with the aim of creating a brief but enormously strong electromagnetic field which would disable or destroy all non-protected electronic systems in the area.

During the cold war France's "ultimate threat" involved firing nuclear bombs into Soviet military divisions and large cities


before the Chirac and De Villepin ( a man - given away by the adam's apple) era
Posted by: Frank G || 02/10/2006 00:00 || Comments || Link || E-Mail|| [6466 views] Top|| File under:
EU Justice Commissioner calls for 'return to dialogue' with Muslims
Dozens of academics, media advocates and Muslim leaders discussed the balance between freedom of expression and respect for religious faith, as a senior EU official called for an urgent "relaunch of dialogue" with the Islamic world. At a three-hour conference in Paris, led in part by the Arab Commission for Human Rights, speakers sought to defuse the spiraling anger and violence over the Prophet Muhammad caricatures that were published in European newspapers, including several in France. "Freedom to express oneself has never meant the right to just say anything," said Regis Debray, a French intellectual. "The freedom of each person both begins and ends with the protection of the rights of others."


That's kind of a perversion of libertarianism, isn't it? I can accept the proposition that your right to swing your fist ends at the tip of my nose, but legally words aren't justification for battery. I'm not aware of any right not to be offended, or I'd have been suing people and/or having them jugged since I was a tad.

The conference's sponsors included Paris-based media watchdog group Reporters Without Borders and several Muslim groups.


Pretty eager to toss it in, aren't they?

Meanwhile, EU Justice Commissioner Franco Frattini said the row over the cartoon was an opportunity for relaunching a dialogue with the Islamic world. Frattini denied that he was proposing that journalists censor themselves, but reiterated that the media should show responsibility with such sensitive material in future.


"But, really, don't go censoring yourselves, now. Just... ummm... show responsibility. Right. That's the ticket."

"We see the urgent need to come back to the dialogue," he told reporters after talks in Brussels with a Muslim leader, Mohammad Sharif of the World Islamic Call Society. "It's a common interest for journalists, for Muslim people, for Christian people, for Arab states, for European states ... to exploit this crisis as a good opportunity to relaunch the dialogue," Frattini said.


Yeah. That's what you need: dialog. They tell you what to do, and you say "Yes, sir."

Sharif underlined the depth of feeling felt by the Islamic world over the cartoons. "You cannot respect human dignity by creating campaigns of hate," he said, calling the drawings a "humiliation" of the Islamic prophet.
Posted by: Fred || 02/10/2006 00:00 || Comments || Link || E-Mail|| [6466 views] Top|| File under:
Great White North
As a cartoonist I must apologize
Today's editorial cartoon from Donato at the Toronto Sun. Could of knocked me down with a feather.. so quiet the Canadian press. And so cowardly. Please see the link for the full cartoon effect, I couldn't get the image to post, sorry (don't know how- help?). But here's the text.



As a cartoonist I must apologize to the Muslims who are rioting over the recently published cartoons of Mohammed. They found them offensive and upsetting and I agree. I personally would never draw such a cartoon, but instead, have respect for their religion and culture and confine my drawings to heavily armed, masked men threatening death to a young woman or the pure act of beheading a man live for the TB cameras.

Donato's sig


Posted by: Hupomoger Clans9827 || 02/10/2006 00:00 || Comments || Link || E-Mail|| [6472 views] Top|| File under:
Home Front: Politix
GOP Congressman and Former POW Rips John Murtha
Amid cheers, whistles and two standing ovations, U.S. Rep. Sam Johnson (R-Texas) took fellow Congressman John Murtha (D-Pa.) and the U.S. media behind the proverbial woodshed for a verbal walloping.

"Most of you know, at the end of last year, a liberal congressman from Pennsylvania insisted we immediately withdraw our troops from Iraq," Johnson told the Conservative Political Action Conference on Thursday. "When I heard this, it made my blood boil."

Johnson was referring to Murtha, a decorated Vietnam War veteran, who has been quoted as saying that the U.S. Army is "broken, worn out" and may not be able to meet future military threats to the nation.

"It hurt to think what the men and women in harm's way would believe when they heard the news that someone in Congress was not behind America's mission," Johnson said. "It hurt to think what the military families here at home would believe when they learned that people in Washington did not support the troops. And it hurt me to think that some people would just give up on our men and women in uniform.

"What would Iraq be like if the United States pulled out?" Johnson asked. "What would Iraq be like if we left and allowed dangerous people like the head of al Qaeda, (Abu Musab al-)Zarqawi, to run the country?"

Johnson, without naming Murtha, compared criticism of the war and demands for withdrawal with his own experience during the Vietnam War. A 29-year Air Force veteran and highly decorated pilot, Johnson fought in both the Koran and Vietnam wars. After being shot down over North Vietnam, Johnson spent nearly seven years as a prisoner of war in Hanoi, half of that in solitary confinement.

"I do know what it's like to be far from home, serving your country, risking your life and hearing that America doesn't care about you," Johnson said, choking back tears.

"[Hearing] your Congress doesn't care about you. Your Congress just cut off all funding for your war. They're packing up and going home and leaving you." Johnson added he was "scared to death" by such talk because years ago, he was afraid he would be left in Vietnam "forever."

"I know what it does to the mission," said Johnson, "and so help me God, I will never, ever let our nation make those mistakes again."

Johnson told the packed hall that Congress needs to give U.S. troops "the tools for ultimate success," including "the best armored trucks they can drive, the best weapons they can fire, and the best ammunition they can use."

The troops need something else though, Johnson said -- "[F]ull faith that a few naysayers in Washington won't cut and run and leave them high and dry." Knowing they are fully supported by Congress, is "mandatory for mission success and troop morale," Johnson argued.

"Any talk, even so much as a murmur, of leaving now or political timelines just emboldens the enemy and weakens the resolve of our troops in the field."

Johnson accused the U.S. media of predicting "gloom and doom" and ignoring or giving inadequate coverage to successes in Iraq. "What makes me angry at the critics is that we are making great progress in Iraq," said Johnson. He listed last January's election in Iraq and the December vote on the Iraqi Constitution.

"Remember the December vote on the constitution," Johnson asked, "when people came out in droves to make their voice heard? You wouldn't have known about it because there was so little mention of it here in the American press."

Johnson also connected the Iraq mission to both 9/11 and the wider war on terror. "We were attacked. We are at war against terrorists. We need to stay there for as long as it takes if we want democracy to take root in tyranny's back yard."

The Republican congressman picked up an earlier theme from President Bush's second presidential campaign: "We must fight the bad guys over there, not over here."

Johnson told the crowd that there are confirmed reports of al Qaeda cells "plotting here on U.S. soil."

"What part of al Qaeda do you want operating here in America?" he asked.

Insisting withdrawal was not an option, Johnson called criticism of the war "Democratic nonsense" and compared it to the "peaceniks and people in Congress and America" who "started saying bad things about what was going on [in Vietnam].

"The people of Iraq are thirsting for something more. They are risking their lives in the name of a new government. We must stay the course if we want to foster a stable Iraq and create hope for millions in the Middle East," Johnson said.

Last November Murtha told reporters, "It is time for a change in direction. Our military is suffering; the future of our country is at risk. We cannot continue on the present course. It is evident that continued military action in Iraq is not in the best interests of the United States of America, the Iraqi people or the Persian Gulf region.

"The war in Iraq is not going as advertised," Murtha added, according to the A.P. report on his comments. "It is a flawed policy wrapped in illusion.

Last December the Associated Press also reported that Murtha, who is the top Democrat on the House Defense Appropriations Subcommittee, predicted President Bush would "make it look like we're 'staying the course'" but that troops would be "withdrawn within a year anyway."
Posted by: Anonymoose || 02/10/2006 18:36 || Comments || Link || E-Mail|| [6482 views] Top|| File under:
Libby authorized to share NIE data on Iraq with reporters
A former top aide to Vice President Dick Cheney told a federal grand jury that his superiors authorized him to give secret information to reporters as part of the Bush administration's defense of intelligence used to justify invading Iraq, according to court papers. Special prosecutor Patrick Fitzgerald said in documents filed last month that he plans to introduce evidence that I. Lewis "Scooter" Libby, Cheney's former chief of staff, disclosed to reporters the contents of a classified National Intelligence Estimate in the summer of 2003.

The NIE is a report prepared by the head of the nation's intelligence operations for high-level government officials, up to and including the president. Portions of NIEs are sometimes declassified and made public. It is unclear whether that happened in this instance.

In a Jan. 23 letter to Libby's lawyers, Fitzgerald said Libby also testified before the grand jury that he caused at least one other government official to discuss an intelligence estimate with reporters in July 2003. "We also note that it is our understanding that Mr. Libby testified that he was authorized to disclose information about the NIE to the press by his superiors," Fitzgerald wrote.

White House spokesman Scott McClellan refused to comment. "Our policy is that we are not going to discuss this when it's an ongoing legal proceeding," he said. William Jeffress, Libby's lawyer, said, "There is no truth at all" to suggestions that Libby would try to shift blame to his superiors as a defense against the charges.

I don't buy it either, this smells like wishful thinking by a reporter


Libby, 55, was indicted late last year on charges that he lied to
FBI agents and the grand jury about how he learned CIA operative Valerie Plame's identity and when he subsequently told reporters. He is not charged with leaking classified information from an intelligence estimate report.

Plame's identity was published in July 2003 by columnist Robert Novak after her husband, former U.S. Ambassador Joseph Wilson, accused the administration of twisting intelligence about Iraq's efforts to buy uranium in Niger. The year before, the CIA had sent Wilson to Niger to determine the accuracy of the uranium reports. Wilson's revelations cast doubt on President Bush's claim in his 2003 State of the Union address that Niger had sold uranium to Iraq to develop a nuclear weapon as one of the administration's key justifications for going to war in Iraq.

Sigh, Bush never said any such thing. He said British intelligence reports suggested Iraq had sought to buy uranium in Africa. Brits still stand by that.

On Thursday, Sen. Edward Kennedy, D-Mass., said Cheney should take responsibility if he authorized Libby to share classified information with reporters. "These charges, if true, represent a new low in the already sordid case of partisan interests being placed above national security," Kennedy said. "The vice president's vindictiveness in defending the misguided war in Iraq is obvious. If he used classified information to defend it, he should be prepared to take full responsibility."

In the summer of 2003, White House officials — including Libby — were frustrated that the media were incorrectly reporting that Cheney had sent Wilson to Niger and had received a report of his findings in Africa before the war in Iraq had begun. In an effort to counter those reports, Libby and other White House officials sought information from the CIA regarding Wilson and how his trip to Niger came about, according to court records.

Fitzgerald, in his letter to Libby's lawyers, said he plans to use Libby's grand jury testimony to support evidence pertaining to the White House aide's meeting with former New York Times reporter Judith Miller.
Posted by: Dan Darling || 02/10/2006 01:06 || Comments || Link || E-Mail|| [6480 views] Top|| File under:
Pillar shows his true colors
The former CIA official who coordinated U.S. intelligence on the Middle East until last year has accused the Bush administration of "cherry-picking" intelligence on Iraq to justify a decision it had already reached to go to war, and of ignoring warnings that the country could easily fall into violence and chaos after an invasion to overthrow Saddam Hussein.

Paul R. Pillar, who was the national intelligence officer for the Near East and South Asia from 2000 to 2005, acknowledges the U.S. intelligence agencies' mistakes in concluding that Hussein's government possessed weapons of mass destruction. But he said those misjudgments did not drive the administration's decision to invade.

Iraqi weapons programs was flawed, but even with its flaws, it was not what led to the war," Pillar wrote in the upcoming issue of the journal Foreign Affairs. Instead, he asserted, the administration "went to war without requesting -- and evidently without being influenced by -- any strategic-level intelligence assessments on any aspect of Iraq."

"It has become clear that official intelligence was not relied on in making even the most significant national security decisions, that intelligence was misused publicly to justify decisions already made, that damaging ill will developed between [Bush] policymakers and intelligence officers, and that the intelligence community's own work was politicized," Pillar wrote.

Pillar's critique is one of the most severe indictments of White House actions by a former Bush official since Richard C. Clarke, a former National Security Council staff member, went public with his criticism of the administration's handling of the Sept. 11, 2001, attacks and its failure to deal with the terrorist threat beforehand.

It is also the first time that such a senior intelligence officer has so directly and publicly condemned the administration's handling of intelligence.

Pillar, retired after 28 years at the CIA, was an influential behind-the-scenes player and was considered the agency's leading counterterrorism analyst. By the end of his career, he was responsible for coordinating assessments on Iraq from all 15 agencies in the intelligence community. He is now a professor in security studies at Georgetown University.

White House officials did not respond to a request to comment for this article. They have vehemently denied accusations that the administration manipulated intelligence to generate public support for the war.

"Our statements about the threat posed by Saddam Hussein were based on the aggregation of intelligence from a number of sources and represented the collective view of the intelligence community," national security adviser Stephen J. Hadley said in a White House briefing in November. "Those judgments were shared by Republicans and Democrats alike."

Republicans and Democrats in Congress continue to argue over whether, or how, to investigate accusations the administration manipulated prewar intelligence.

Yesterday, the Senate Republican Policy Committee issued a statement to counter what it described as "the continuing Iraq pre-war intelligence myths," including charges that Bush " 'misused' intelligence to justify the war." Writing that it was perfectly reasonable for the president to rely on the intelligence he was given, the paper concluded, "it is actually the critics who are misleading the American people."

In his article, Pillar said he believes that the "politicization" of intelligence on Iraq occurred "subtly" and in many forms, but almost never resulted from a policymaker directly asking an analyst to reshape his or her results. "Such attempts are rare," he writes, "and when they do occur . . . are almost always unsuccessful."

Instead, he describes a process in which the White House helped frame intelligence results by repeatedly posing questions aimed at bolstering its arguments about Iraq.

The Bush administration, Pillar wrote, "repeatedly called on the intelligence community to uncover more material that would contribute to the case for war," including information on the "supposed connection" between Hussein and al Qaeda, which analysts had discounted. "Feeding the administration's voracious appetite for material on the Saddam-al Qaeda link consumed an enormous amount of time and attention."

The result of the requests, and public statements by the president, Vice President Cheney and others, led analysts and managers to conclude the United States was heading for war well before the March 2003 invasion, Pillar asserted.

They thus knew, he wrote, that senior policymakers "would frown on or ignore analysis that called into question a decision to go to war and welcome analysis that supported such a decision. . . . [They] felt a strong wind consistently blowing in one direction. The desire to bend with such a wind is natural and strong, even if unconscious."

Pillar wrote that the prewar intelligence asserted Hussein's "weapons capacities," but he said the "broad view" within the United States and overseas "was that Saddam was being kept 'in his box' " by U.N. sanctions, and that the best way to deal with him was through "an aggressive inspections program to supplement sanctions already in place."

"If the entire body of official intelligence analysis on Iraq had a policy implication," Pillar wrote, "it was to avoid war -- or, if war was going to be launched, to prepare for a messy aftermath."

Pillar describes for the first time that the intelligence community did assessments before the invasion that, he wrote, indicated a postwar Iraq "would not provide fertile ground for democracy" and would need "a Marshall Plan-type effort" to restore its economy despite its oil revenue. It also foresaw Sunnis and Shiites fighting for power.

Pillar wrote that the intelligence community "anticipated that a foreign occupying force would itself be the target of resentment and attacks -- including guerrilla warfare -- unless it established security and put Iraq on the road to prosperity in the first few weeks or months after the fall of Saddam."

In an interview, Pillar said the prewar assessments "were not crystal-balling, but in them we were laying out the challenges that would face us depending on decisions that were made."

Pillar wrote that the first request he received from a Bush policymaker for an assessment of post-invasion Iraq was "not until a year into the war."

That assessment, completed in August 2004, warned that the insurgency in Iraq could evolve into a guerrilla war or civil war. It was leaked to the media in September in the midst of the presidential campaign, and Bush, who had told voters that the mission in Iraq was going well, described the assessment to reporters as "just guessing."

Shortly thereafter, Pillar was identified in a column by Robert D. Novak as having prepared the assessment and having given a speech critical of Bush's Iraq policy at a private dinner in California. The column fed the White House's view that the CIA was in effect working against the Bush administration, and that Pillar was part of that. A columnist in the Washington Times in October 2004 called him "a longstanding intellectual opponent of the policy options chosen by President Bush to fight terrorism."

Leaked information "encouraged some administration supporters to charge intelligence officers (including me) with trying to sabotage the president's policies," Pillar wrote. One effect of that, he said, was to limit challenges to consensus views on matters such as the Iraqi weapons program.

When asked why he did not quit given his concerns, Pillar said in the interview that he was doing "other worthwhile work in the nation's interest" and never thought of resigning over the issue.

For the future, Pillar suggests that the CIA and other intelligence agencies, now under Director of National Intelligence John D. Negroponte, remain within the executive branch but "be given greater independence."

The model he cites is the Federal Reserve, overseen by a board of governors that serves for fixed terms. That, he said, would reduce "both the politicization of the intelligence community's own work and the public misuse of intelligence by policymakers."
Posted by: Dan Darling || 02/10/2006 00:21 || Comments || Link || E-Mail|| [6478 views] Top|| File under:
Home Front: WoT
Was WMD search in Iraq thorough?
A former special investigator for the Pentagon during the Iraq war said he found four sealed underground bunkers in southern Iraq that he is sure contain stocks of chemical and biological weapons. But when he asked American weapons inspectors to check out the sites, he was rebuffed.

David Gaubatz, a former member of the Air Force's Office of Special Investigations, was assigned to the Talill Air Base in Nasiriyah at the launch of Operation Iraqi Freedom. His job was to pick up any intelligence on the whereabouts of senior Baathists and weapons of mass destruction and then send the information to the American weapons inspectors gathering in Baghdad that would later become the Iraq Survey Group. For his intelligence work he received accolades and meritorious service medals in 2003 and prior years. Before the war he helped uncover a spy in the Saudi military. He also assisted with the rescue and repatriation to America of the family of Mohammed Rehaief, the Iraqi lawyer who helped save Private Jessica Lynch.

Mr. Gaubatz said he walked the streets of the largely Shiite city of Nasiriyah, interviewing local police, former senior civilian and military leaders in Saddam Hussein's regime, and local civilians.

Between March and July 2003, Mr. Gaubatz was taken by these sources to four locations - three in and around Nasiriyah and one near the port of Umm Qasr, where he was shown underground concrete bunkers with the tunnels leading to them deliberately flooded. In each case, he was told the facilities contained stocks of biological and chemical weapons, along with missiles whose range exceeded that mandated under U.N. sanctions. But because the facilities were sealed off with concrete walls, in some cases up to 5 feet thick, he did not get inside. He filed reports with photographs, exact grid coordinates, and testimony from multiple sources. And then he waited for the Iraq Survey Group to come to the sites. But in all but one case, they never arrived.

Mr. Gaubatz's new disclosures shed doubt on the thoroughness of the Iraq Survey Group's search for the weapons of mass destruction that were one of the Bush administration's main reasons for the war. Two chief inspectors from the group, David Kay and Charles Duelfer, concluded that they could not find evidence of the promised stockpiles. Mr. Kay refused to be interviewed for this story and Mr. Duelfer did not return email. The CIA referred these questions to Mr. Duelfer.

"I have no doubts the sites were never exploited by ISG. We agents begged and begged for weeks and months to get ISG to respond to the sites with the proper equipment," Mr. Gaubatz said in a telephone interview. He returned to his wife and daughter in July 2003, and then wrote letters about the sites to more senior officials in military intelligence. But he said he never received any satisfactory response and says that to this day the sites have never been fully checked out.

He says the reasons he was given by the survey group were that the areas of the sites were not safe, they lacked manpower and equipment, and at the time the survey group was focusing activities in northern Iraq. "The ISG team was not organized nor outfitted for this mission in my opinion and were only concerned to look in northern Iraq. They were not even on the ground during the first few weeks of the war, and this was the most critical time to go out and exploit sites. I feel very comfortable in saying the sites were never exploited by ISG," he said. In one instance a few inspectors did come out once to follow one lead, Mr. Gaubatz said. But they lacked the equipment and manpower to crack the bunker. "An adequate search would have required heavy equipment to uncover the concrete, and additional equipment to drain the water."
Posted by: Nimble Spemble || 02/10/2006 17:12 || Comments || Link || E-Mail|| [6486 views] Top|| File under:
Muhammad cartoon in (Philadelphia) Inquirer draws protest by Muslims
Feb. 06, 2006. Muslims offended by the Inquirer's decision to reprint a caricature of the Prophet Muhammad that has inflamed the sensibilities of their co-religionists across the world picketed the newspaper this morning. The cartoon, originally published in a Danish newspaper Jyllands-Posten in September, depicts Islam's chief prophet with a lit bomb inscribed with Arabic letters stuck in his turban. It ran in Saturday's editions of The Inquirer with a story about the dilemma faced by the media over reprinting a cartoon that has led to wounded feelings, burnt flags and torched embassies worldwide.

According to Islamic tradition, any pictures or images of Muhammad are considered sacrilegious. Bullshit. But the Danish cartoon is particularly insensitive, the two dozen local protestors contend, because it perpetuates a stereotype of Islam as a militant religion. "It's disrespectful to us as a people," said Asim Abdur-Rashid, an imam with the Majlis Ash'Shura, an umbrella group for mosques in the Delaware Valley. "It's disrespectful to our prophet to imply that he's a prophet of violence."

Amanda Bennett, the Inquirer's executive editor, and deputy managing editor Carl Lavin talked with the protestors outside the building. "Neither I nor the newspaper meant any disrespect to their religion or their prophet," Bennett said in an interview. "I told them I was actually really proud of them for exercising their right to freedom of speech."

But Bennett stood by the decision to publish the cartoon, saying it "is one of the things newspapers do to communicate directly with people" about issues important to all communities.


Rest at link.
Posted by: ed || 02/10/2006 07:00 || Comments || Link || E-Mail|| [6464 views] Top|| File under:
DHS Operational Briefing on the Secure Border Initiative

[Border Patrol] Chief Aguilar: "What we have seen recently is, in the San Diego area, that is where the highest level of our assaults against our officers has occurred, over 80 incidents since the beginning of the fiscal year.

"In Laredo, Texas, over a period of three days during the week of the 24th of January, three shootings, literally back to back. Luckily, none of our officers were hit, but very dangerous situations. And over in the McAllen sector, the Rio Grande Valley area of South Texas, two shootings against our boats in the water, also where our agents were fortunately not hit, but again, a very serious type of situation...

"What I'm going to show you right next, very quickly, is going to be a very, very short video. I want you to listen to the -- and I hope we're able to pick it up -- I want you to listen to the ongoing communications between the officers and what's occurring.

"This is our actual video cameras and rockings that are occurring. This is the U.S. side. This is Mexico. Our officers are pinned up against the wall. Trying to recover the officers that are pinned against the wall. You will see the size of the rocks. Those things can hurt you very bad.

"Officers are right here. These are officers in San Diego with protective gear, trying to pull out one of their officers that is pinned down also. I want you to see this so that when you hear about rockings, these are not pebbles that are being thrown at our officers. This is the inside where one of our officers did take a rock to his eye. That's blood.

"Okay. This is the size of a rock. Now, the next shot is going to be the inside of a vehicle where our officers are in a war wagon, protected. You will hear the rocks hitting the vehicle. This is in our Yuma sector.

"And now, just to show the callousness of the smugglers, this is in Yuma, a Cocopah tribal police unit actually being hit. This is a smuggler, police unit, this is our officer -- I'll read the caption. "19 people in the vehicle, including two minors and a pregnant woman in that vehicle." What we'll show up here is our border patrol helicopter and our unit continuing to assist the police officer. The driver was apprehended...."

" There has been 108 percent increase on the number of assaults against our officers as compared to the fiscal year before. That number is 778 assaults against our officers last year. There have been 192 this fiscal year, since the beginning of the fiscal year. Now, fiscal is October to now. I don't have the numbers handy on the actual officers that have had stitches or taken rounds or things of that nature. I can get that for you later on..."
Posted by: Pappy || 02/10/2006 00:41 || Comments || Link || E-Mail|| [6468 views] Top|| File under:
Many Gitmo prisoners never saw battle
The majority of prisoners at the Guantanamo Bay naval base are not accused of committing hostile acts against the United States or its allies, and only a small percentage were captured by U.S. forces, a review of government documents has found. "The large majority of detainees never participated in any combat against the United States on a battlefield," concluded a report compiled at Seton Hall University's law school, in New Jersey, and given to Reuters on Thursday.


Good. We got them in time.

The report analyzed unclassified government summaries of evidence the military used in 2004 hearings to decide whether 517 Guantanamo detainees were enemy combatants. One of the authors, Seton Hall law professor Mark Denbeaux, represents two Guantanamo prisoners.

The summaries do not use prisoners' names nor do they include secret evidence the review panels considered.

But the analysis provides a picture of who is being held indefinitely at the detention camp the United States set up in Cuba in 2002 to hold suspected terrorists captured in the war against al Qaeda and its Taliban supporters in Afghanistan. The study said 55 percent were not accused in the documents of committing hostile acts against the United States and its coalition allies. Among those where the location of capture was listed, only 5 percent were captured by U.S. forces. The rest were taken by Pakistani forces in Afghanistan and Pakistan, or by the Northern Alliance, an Afghan militia that helped U.S. forces oust the Taliban.

Some were sold to the United States by bounty hunters who then disappeared, making it difficult to verify their claims that the detainee had terrorist connections, the report said. It included copies of leaflets distributed in Afghanistan urging people to "get wealth and power beyond your dreams" by turning in Taliban and al-Qaeda fighters.

The report said the government documents contained formidable evidence that a few Guantanamo detainees are dangerous men with powerful positions in terrorist groups. Eleven percent had met Osama bin Laden and one participated in al Qaeda meetings discussing the September 11 attacks before they occurred, the report said. Another is a high-ranking Taliban member who tortured, maimed and murdered Afghan citizens in Taliban jails, it said.

"The evidence provided for most of the detainees, however, is far less impressive," the report said.


So in the sweep we got some high-level al-Q boys and some low-level mooks.

Only 8 percent were characterized in the government documents as al Qaeda fighters and 16 percent as Taliban fighters, the report said. Some of the rest were considered al Qaeda or Taliban "members," under a definition so broad it could apply to anyone believed to have ever spoken to an al Qaeda or Taliban member, the report said.

Others were deemed "associates" of terrorist organizations, though half the groups cited are not on U.S. government lists of groups it considers terrorist organizations.

The report questions whether associating with the Taliban really makes someone an enemy combatant, since the Taliban government controlled nearly all aspects of Afghan citizens' lives, and conscripted boys as young as 12 to fight. One detainee was considered an enemy combatant because he was conscripted into Taliban forces as a cook's assistant, the report said.

Other evidence cited in the documents as proof of enemy combatant status included possessing AK-47 or Kalashnikov rifles, staying at guest houses while traveling through Afghanistan, possessing a Casio watch or wearing olive drab clothing.

U.S. officials at Guantanamo have repeatedly said that the detainees provide valuable intelligence information and were carefully selected from among more than 8,000 men taken captive during the Afghanistan war. A few dozen of those who underwent the 2004 enemy combatant reviews have since been released. The population has been whittled down to about 490 through diplomatic negotiations and through an annual review process that continues.

Only 10 have been charged with war crimes and Pentagon officials have said only 50 to 75 ever would be charged.
Posted by: Dan Darling || 02/10/2006 00:40 || Comments || Link || E-Mail|| [6472 views] Top|| File under:
Bush describes foiled LA terror plot
President Bush today, in a speech to shore up public support for the war on terrorism, provided fresh details of a foiled plot in 2002 by Al Qaeda to hijack an airplane and fly it into the Library Tower in Los Angeles, using Asian recruits armed with shoe bombs.

In remarks to the National Guard Assn. here, Bush cited that effort as just one of many manifestations of Al Qaeda's determination to attack the United States again, as he urged Americans to remain vigilant and back the war effort.

Later in the day, National Homeland Security Adviser Frances Townsend provided a few additional details on the so-called "West Coast plot." The plot's existence has long been known, although details surrounding it have remained murky.

Bush, who is under fire for ordering a domestic surveillance program as a part of the war on terrorism, was not highlighting the 2002 incident as a way to bolster support for the eavesdropping, Townsend said.

Rather, the president's remarks were "intended to stress the point that terrorism is a global problem requiring a global response that uses all the tools of national and international power," she said.

The chief White House counterterrorism official refused to say whether the National Security Agency spying program had helped disrupt that plot against Los Angeles.

In a speech in October, Bush said the U.S. and its allies had disrupted at least 10 Al Qaeda plots against the West, including three planned attacks on American soil, and stopped at least five additional attempts to scout out targets in this country.

The White House then issued a list of such foiled plots, citing potential 9/11-style airliner attacks, a plan to blow up an apartment building, and surveillance of gas stations, bridges and tourist sites nationwide.

Some law enforcement officials questioned whether some of those incidents constituted a true, imminent threat. Others said the plot against the Library Tower, which was renamed the US Bank Tower in 2003, never progressed beyond the planning stages.

In his speech this morning, Bush said that only a month after the 2001 attacks on the World Trade Center and the Pentagon, top Al Qaeda operative Khalid Sheik Mohammad, the 9/11 mastermind, had "set in motion a plan to have terrorist operatives hijack an airplane using shoe bombs to breach the cockpit door and fly the plane into the tallest building on the West Coast."

Mohammad assigned the job of planning the attack on Los Angeles to a terrorist named Hambali, also known as Riduan Isamuddin, a leader of an Al Qaeda affiliate in Southeast Asia called Jemaah Islamiyah. J.I. already had carried out a series of deadly attacks in that region, Bush said.

The plan called for Hambali to recruit Asians for the attack because they would be less likely to arouse suspicion than people of Middle Eastern descent, he said.

"Hambali recruited several key operatives who had been training in Afghanistan. Once the operatives were recruited, they met with Osama bin Laden, and then began preparations for the West Coast attack," the president added.

In her briefing, Townsend said four U.S. allies from South and Southeast Asia played a role in disrupting the plot, but she would not name those countries, citing ongoing counterterrorism operations. She also said she could not discuss how the suspects were captured, their names or the current status of the alleged plotters, except to say that they were in custody.

"Once the plot leader was captured [in February 2002], at that point other members of the cell believed the plot was canceled and was not going forward," she said.

Townsend said Mohammad had personally trained the plot leader in how to make and use "shoe bomb" explosives like those used by convicted shoe bomber Richard Reid, and that he conspired with Isamuddin in recruiting the plotters.

She would not say whether Reid's plot and the alleged operation to fly a hijacked plane into the West Coast's tallest building were connected. Reid unsuccessfully tried to detonate an explosives-filled sneaker while on a commercial flight from Paris to Miami on Christmas Eve in 2001, and was convicted of terrorism charges in Boston.

Townsend said it was the "analytic judgment" of the U.S. intelligence community that the Library Tower was the target because the alleged plotters only mentioned the tallest building on the West Coast.

In response to questions, Townsend defended Bush's characterization of the alleged plot as a successful example of a "disrupted" terrorist plot. She said the plot was thwarted before it could get underway, and that U.S. intelligence officials never knew when the hijacking was scheduled to take place.

"We didn't know what plane or what flight. We knew that they were going to fly a plane into the tallest building on the West Coast," Townsend said. "We didn't have a day or week."

Bush noted earlier that "by working together, we stopped a catastrophic attack on our homeland."

The foiled West Coast plot, he added, stands as a reminder of a "relentless and determined enemy" with global reach and serves as a cautionary episode.

"We cannot let the fact that America hadn't been attacked in four and a half years, since September the 11th, lull us into an illusion that the threats to our nation have disappeared," he said.

"The terrorists are weakened and fractured. Yet they're still lethal," the president said.

Bush spoke after unveiling a bust of himself at the National Guard headquarters. He had served in the Texas National Guard during the Vietnam War era.

To date, more than 360 National Guard members have died in the war on terrorism.

"We hold their loved ones in our hearts, and we lift them up in our prayers," the president said.
Posted by: Dan Darling || 02/10/2006 00:18 || Comments || Link || E-Mail|| [6497 views] Top|| File under:
Alien smuggling suspect shoots at AZ Border Patrol officers
U.S. Border Patrol agents were fired on by a suspected immigrant smuggler west of Yuma Tuesday night, officials said. The gunfire came at the end of a 20-mile chase of a motorhome packed with illegal immigrants, U.S. Customs and Border Protection spokesman Michael Gramley said.

The incident began about 10 p.m. Tuesday when a citizen called in a tip about a large group of apparent immigrants who were seen getting in the motor home several miles west of Yuma. Agents tried to stop the motor home as it drove west on Interstate 8 near Andrade, Calif., but the driver wouldn't stop until the tires were flattened by a spike strip after about 20 miles.

As the vehicle stopped, the driver reportedly fired one shot from a pistol at the agents, striking the rear tail light of a Border Patrol vehicle. The driver and 22 illegal immigrants got out of the motor home and began running. All were captured. The agents apparently didn't realize they had been fired upon until some of the immigrants warned them.

The driver was a 26-year-old U.S. citizen from San Diego who wasn't identified. The Border Patrol turned him over to the FBI and will seek unspecified charges.
Posted by: Pappy || 02/10/2006 00:00 || Comments || Link || E-Mail|| [6468 views] Top|| File under:
U.S. sees increase in border attacks by Mexican gangs
Mexican criminal syndicates are stepping up their attacks on American agents patrolling the border as homeland security officials here intensify efforts to stem the flow of immigrants and drugs into the United States, American officials said Thursday. In recent months, scores of border patrol agents have been fired upon or pelted with large rocks as well as with cloth-covered rocks that have been doused with flammable liquid and set ablaze. Since October, agents have been attacked in more than 190 cases.

Most of the attacks have occurred along the border near San Diego, but shootings have also been reported along the border in Texas near the cities of Laredo and McAllen. In the fiscal year that ended on Sept. 30, there were 778 attacks on agents, up from 374 in the previous fiscal year, homeland security officials said. One rock struck an agent in the eye; a gunshot hit an agent in the leg. The officials could not say precisely how many officers had been injured.

"This is what we're facing," said Border Patrol Chief David V. Aguilar, who played a videotape at a news conference on Thursday that featured a patrol car riddled with bullets and agents scrambling for cover as stones rained down on them. "This is a very serious type of situation."

The homeland security secretary, Michael Chertoff, who led the news conference, said officials planned to continue their efforts to secure the border. This week President Bush asked Congress to increase the homeland security budget by nearly 6 percent. The Border Patrol would receive an extra $459 million to hire 1,500 new agents, bringing the total force to about 14,000. An additional $410 million would be allocated to add 6,700 beds for detainees so that fewer illegal immigrants would have to be released before being deported. Another $100 million would be spent on cameras, sensors and other detection technology.

Chertoff said the department planned to focus on illegal immigrants from countries other than Mexico, who have typically been released after apprehension because of shortages of bed space. Last fall, he expanded the use of summary deportations, a process known as expedited removal, in which illegal immigrants from countries other than Mexico are detained and then deported without seeing an immigration judge.

As for the violence on the border, the officials said Mexico had deployed 300 federal police along its side of the border to help out. But many of the Mexican gangs remain deeply entrenched. Last week, immigration officials announced that they had seized a cache of weapons in Laredo, including materials for 33 explosive devices, assault weapons and machine gun assembly kits. Officials believe the weapons were intended for criminals in Mexico.
Posted by: Pappy || 02/10/2006 00:00 || Comments || Link || E-Mail|| [6488 views] Top|| File under:
India-Pakistan
Religious violence leaves 35 dead in Pakistan, Afghanistan
Sectarian Muslim violence marred the holiest day of the Shiite calendar, with at least 35 people killed and more than 100 injured in attacks and clashes in Pakistan and Afghanistan. The violence erupted with a suspected suicide attack on Shiites in Hangu, northwestern Pakistan, as they celebrated Ashura, a mourning festival for the seventh-century death of the Prophet Mohammed's grandson. Officials suspected militants linked to Sunni Muslims for the initial attack, which came with Muslim sentiment around the world already near boiling point over cartoons of Prophet Mohammed first published in a Danish newspaper.

Officials said 31 people -- both minority Shiites and rival Sunnis -- died in a possible suicide bombing and subsequent rioting by enraged Shiite mobs, prompting the army to move into the town. More than 50 were injured. Provincial police chief Riffat Pasha said 23 people died in the initial attack and in armed clashes between Shiites and Sunnis in Hangu.

Separately, four people died when gunmen fired on a minibus in Saidan Banda near Hangu and four truck drivers were shot dead after a mob torched their vehicles in the nearby Ibrahimzai area, a senior security official said.

In neighbouring Afghanistan four people were killed and 94 wounded during clashes between the two sects in the western city of Herat, said Energy Minister Ismail Khan, a former governor of Herat. Hundreds of troops were rushed to Herat as street battles raged in the usually peaceful city.

The annual Ashura festival marks the death of Imam Hussein at Karbala in modern-day Iraq in 680 AD. The festival is observed on the 10th day of the Muslim calendar's first month of Muharram. Many Shiites mark the ceremony by publicly wailing and by flagellating themselves with knives attached to chains.

Pakistan had massively beefed up security for the Ashura parades, which have often been targeted by Sunni extremists. During Ashura in 2001, 12 people died in fighting between Sunnis and Shiites. Pakistani Interior Minister Aftab Sherpao said army and paramilitary forces had moved into Hangu to control the unrest after the attack ripped through Shiite devotees in the town's main bazaar. He said announcements had been made from local mosques urging calm, while security had been boosted across the country. But Hangu's mayor Ghaniur Rehman said the situation was "very bad" and witnesses reported continuing gunfire in the town, around 175 kilometres (110 miles) west of Islamabad, hours after the first incident.

In contrast, the sectarian clash in Herat was first of its kind in Afghanistan for years, despite the country's war-torn history and an ongoing insurgency by the ousted Taliban movement. Two Shiite mosques in the city were torched and several cars set ablaze, while shop windows were smashed as men hurled stones and beat each other with sticks, residents said. The fighting appeared to have erupted after Shiites wrote slogans on cars belonging to Sunnis that praised Imam Hussein.
Posted by: Pappy || 02/10/2006 00:00 || Comments || Link || E-Mail|| [6480 views] Top|| File under:
International-UN-NGOs
200+ NGOs and parliamentarians appeal for peaceful solution to Iran nuclear issue
Over 215 Parliamentarians and Non- Governmental organizations are appealing for a peaceful solution on the issue of Iran's nuclear program. They are headed by Tadatoshi Akiba, Mayor of Hiroshima, who launched the appeal Tuesday in Hiroshima, and include MEP Angelika Beer, President of the European Parliamentary delegation on Iran, and Gerard Onesta MEP, Vice-President of the European Parliament.

Non-governmental organizations that have signed the appeal include International Physicians for the Prevention of Nuclear War, Greenpeace, Women's International League for Peace and Freedom (WILPF),the Association of World Citizens, the International Fellowship of Reconciliation and Abolition-2000, a network of over 2000 NGO's calling for a worldwide ban on nuclear weapons.


"Sure, it ain't MAD and the Cold War - but it's something to get worked up about..."


The appeal has been organized by Friends of the Earth (Australia and Flanders in Belgium), Citizens Action for nuclear disarmament, and Mayors for Peace. In Belgium the Flemish section of Friends of the Earth was able to get signatures of both nearly 20 MP's and over twenty mayors from the different democratic political parties in Belgium, said a statement issued by the group.


And we know how influential the Belgians are.
Posted by: Pappy || 02/10/2006 00:00 || Comments || Link || E-Mail|| [6467 views] Top|| File under:
Weekly Piracy Report 31 January-6 February 2006
Suspicious crafts February 02 2006 at 0130 UTC in position 19:38.8N - 039:04.0E, Red Sea. A craft was detected on radar by a container ship underway at port bow. D/O altered course to starboard and the craft also altered course, increased speed and tried to come close. Craft showed misleading navigational lights thus making it difficult to know its direction. D/O directed searchlights and craft moved away.

Recently reported incidents

February 05 2006 at 0745 UTC in position 01:20.7S - 116:58.9E, Balikpapan anchorage, Indonesia. Four robbers in a yellow speedboat approached a chemical tanker. Two robbers armed with knives boarded via anchor chain whilst the other two remained in the boat. Robbers escaped with a liferaft. IMB piracy reporting centre alerted the Indonesian authorities who recovered the life raft.

February 04 2006 at 2010 LT at Callao anchorage no.1, Peru. Three robbers armed with long knives and iron bars boarded a bulk carrier at forecastle. C/O raised alarm and crew mustered. Robbers stole forward life raft and escaped in a 5m length boat. Port authority informed.

February 01 2006 at 0130 LT in position 05:52.7S - 106:00.3E, Merak anchorage, Indonesia. Five armed robbers boarded a bulk carrier via poop deck and entered engine room. They attacked duty oiler and tied him up. They stole a large quantity spares and escaped.

January 31 2006 at 0030 LT at Chittagong Alpha anchorage area, Bangladesh. A boat approached at port bow of a product tanker underway. Crew went forward to investigate. In the meantime four robbers boarded at poop deck. They threatened duty A/B with knives, stole ship's stores and safety equipment and escaped. Port control and coast guard informed.


And from the "Better Late Than Never" Desk:


January 29 2006 at 1936 LT at inner Guayaquil anchorage, Ecuador. Four robbers armed with guns and iron bars boarded a container ship. They broke open two containers and stole cargo. Shore guards onboard fired warning shots. Robbers returned fire and escaped. Coast guard informed, who patrolled anchorage area.
Posted by: Pappy || 02/10/2006 00:00 || Comments || Link || E-Mail|| [6463 views] Top|| File under:
Iraq
Secular faction joins Iraq's Sunni alliance
The main political alliance representing Iraq's ousted Sunni Arab elite won a new boost Thursday with the accession of a second secular faction to its parliamentary bloc, making it by a long way the second biggest in the legislature. The secular National Dialogue Front led by Sunni Arab politician Saleh al-Mutlaq said its 11 MPs were joining the Joint Council for National Action, giving it a total of 80 seats in the 275-seat Parliament, comfortably ahead of the 53 seats held by the main Kurdish alliance.

Mutlag's faction was the second secular movement to make common cause with the Sunni religious parties of the National Accordance Front. The Iraqi National List, an alliance of secular and leftist parties led by secular former premier Iyad Allawi already announced the accession of its 25 MPs to the new Joint Council last month.
Posted by: Fred || 02/10/2006 00:00 || Comments || Link || E-Mail|| [6475 views] Top|| File under:
US sets up new Iraqi prison system
The United States, which came under fire for abusing detainees in Iraq, has spent millions of dollars creating a new prison system there as part of a programme to revamp the criminal justice system from top to bottom. A Bush administration official, who asked not to be named, said around 70 US "correctional experts" including prison wardens, managers and instructors, had been involved in getting the new Iraqi correctional service up and running. The US experts established a training academy for Iraqi guards and administrators near Baghdad in December 2004, and the first class graduated the following month. "They have now graduated 4,029 Iraqi correctional officers, including 20 women who have undergone nine-week training courses," the official said.
Posted by: Fred || 02/10/2006 00:00 || Comments || Link || E-Mail|| [6470 views] Top|| File under:
Iranian diplomat warns against illegal entry into Iraq
A key Iranian diplomatic figure in Baghdad has warned against the illegal entry of Iranian pilgrims into Iraq.

"The illegal entry of (Iranian) pilgrims into Iraq will be met with various difficulties and serious danger," said First Deputy Ambassador to Baghdad Hossein Zolanvar in an interview with IRNA here on Wednesday.

Zolanvar said Iraqi police have arrested more than 20 Iranians who, in recent days, have tried to cross illegally into Iraq to do pilgrimage or participate in the Ashura procession mourning the martyrdom of the third Imam of the Household of the Holy Prophet Mohammad, Hazrat Hossein ibn Ali (AS), and 72 of his companions. He said many Iranian families have called the embassy voicing concern over the fate of their loved ones and the embassy is busy following up their cases.

Elsewhere in the interview, Zolanvar touched on a deal between Iran and Iraq for the exchange of pilgrims, saying those interested in visiting Iraq's holy sites can join pilgrimage groups for this purpose. He said the groups would be allowed to visit only the provinces of Najaf and Karbala considering the security conditions prevailing in other provinces of the country. Pilgrimages to other provinces such as Kazemein and Samarra pose risks and are banned, he added.

The least the pilgrims can expect if they undertake pilgrimages to those prohibited provinces will be arrest and imprisonment, he said. There are currently over 100 Iranians jailed in various prisons in Iraq on charges of illegal entry, including for pilgrimage purposes.
Posted by: Pappy || 02/10/2006 00:00 || Comments || Link || E-Mail|| [6476 views] Top|| File under:
Israel-Palestine-Jordan
Kofi sez Palestinian elections show voters want clean governments
Secretary General Kofi Annan said Thursday that Hamas' victory in the Palestinian elections should send a lesson to rulers and politicians in the Mideast and the world that voters want stable governments that are not corrupt and can serve their people.


Lucky for him the voters don't have a choice in who gets to be secretary general...

Annan said he didn't view Hamas' success and recent election gains by the Islamic Brotherhood in Egypt and religious parties in Iraq as a rejection of secular parties in favour of Islamic parties in the Middle East. "I think if the regimes in power were seen to be delivering, were seen to be close to the people, I am sure the results would have been quite different," the secretary general told reporters in response to a question about the wider significance of the success of Islamic parties in the region.


Wonder how Hosni took that...

Annan stressed again that no one can anticipate the results of democratic elections. The results in Egypt, the Palestinian territories and elsewhere show that Islamic groups were well organised, he said. And in the case of the Palestinians, Hamas has had a record of offering social services, of being organised and disciplined, "and of not being corrupt." "What were the people voting for? Were they voting for a clean government? Were they voting for peace? Were they voting for a stable environment in which their kids could go to school? Or were they voting for the Hamas manifesto?," Annan asked, referring to the document that calls for Israel's destruction. "My sense is that they were voting for a peaceful and stable and well organised Palestine. So it's a lesson and a message for all rulers and politicians in the region, and everywhere in the world, that people want good government, and they will vote for people that they believe will offer that. I am not ready to accept that it is a total rejection of secular movements and a total swing to Islamic parties," Annan said.
Posted by: Fred || 02/10/2006 00:00 || Comments || Link || E-Mail|| [6468 views] Top|| File under:
Southeast Asia
Malaysia: PM Says 'Huge Chasm' Between West And Islam
Kuala Lumpur, 10 Feb. (AKI) - Malaysian prime minister Abdullah Ahmad Badawi on Friday warned that a "huge chasm has emerged between the West and Islam," mainly because of Muslim frustrations over Western policies in the Middle East and Afghanistan. Many in the West directly identify Islam with violence, and view a Muslim as "a congenital terrorist," Abdullah told an international conference in Kuala Lumpur on the future relationship between the West and the Muslim world. "They (the West) think Osama bin Laden speaks for the religion and its followers. The demonisation of Islam and the vilification of Muslims, there is no denying, is widespread within mainstream Western society," Abdullah, and Islamic scholar said.

Now, why do you think that is?

But he suggested Muslims must also play a role in overcoming the current friction. They should halt their "sweeping denunciation of Christians, Jews and the West" as well as violence and terror perpetrated by fringe groups, he said. Malaysia currently chairs the 57-member Organization of the Islamic Conference (OIC). About 60 scholars, academics, religious leaders and writers from Europe, US and Muslim countries are participating in the two-day meeting, which will discuss mutual misperceptions and the impact of globalization on the Muslim world.
Posted by: || 02/10/2006 08:44 || Comments || Link || E-Mail|| [6476 views] Top|| File under:
Sharia Lite : Caning Free
Familiarity breeds content in Cianjur sharia campaign

West Java's Cianjur regency took a gradual approach to the introduction of sharia, with a five-year "familiarization", or information, program for residents. Kussoy, the former head of the Cianjur religious affairs office who was at the forefront of the sharia campaign, said the implementation of Islamic law in educational, cultural and social spheres would not take the hardline approach of another sharia area, Nanggroe Aceh Darussalam.

"There won't be public canings and the like. We will only implement sharia through moderate approaches in order to change the habits and lifestyle of people in line with Islamic norms," Kussoy told The Jakarta Post recently.

Sharia, a wide-ranging system of conduct regulating many aspects of life, is derived from the sayings of Prophet Muhammad, Islamic tradition and the Koran.
Religious clerics in Cianjur, with Tasikmalaya one of two West Java regencies introducing sharia, say its implementation was justified because of the majority Muslim population. Kussoy defined several points of the draft bylaw, now under deliberation at the regental council, as the requirement for women to wear headscarves in public, as well as for Muslim elementary school students to earn a certificate attesting to their ability to write Islamic calligraphy and read from the Koran in order to graduate to junior high.

The idea of implementing sharia emerged during a Muslim congress in Cianjur in 2001, after the introduction of regional autonomy, when local religious figures gave their input to Kussoy, then the religious affairs office chief. They agreed that sharia was the best system to halt declining public morals, but decided on taking a gradual approach to its introduction to the regency's two million Muslims before submitting a bylaw.

"We started by asking people to perform congregational prayers and encouraged headscarf use among Muslim women," said Kussoy, who now heads the Cianjur Islamic Research and Development Council. Signboards were erected along main streets in the regency capital of Cianjur, with instructions from the Koran in the original Arabic calligraphy, including "Do virtuous acts, stay away from wrongdoing" and "The civilized woman is one who wears the headscarf", with their Indonesian translation below. Regent Wasidi Swastomo and local legislators also supported the move, although it was agreed sharia would not apply to the area's 16,000 non-Muslims.

Despite the 2004 Regional Autonomy Law stipulating that religion is the domain of the central government in the officially secular state, Kussoy said sharia was not illegal because it was the public's wish. "As long as the people are not against the law, then they have the right to determine their own lives," he said.
Posted by: Classer || 02/10/2006 01:23 || Comments || Link || E-Mail|| [6489 views] Top|| File under:
Al-Qaeda tried to outsource LA skyscraper plot to Hambali
Al Qaeda's original plan for 9/11 was to use a fifth commercial jet to bring down the 73-story Library Tower in Los Angeles, the tallest building west of the Mississippi. But Osama bin Laden believed an attack on both coasts was too ambitious and put it off for six months, intelligence sources told ABC News.

President Bush today revealed details of the foiled terror plot in a speech at the National Guard Memorial Building in Washington.

"Khalid Sheikh Mohammed, the mastermind of the September 11 attacks, had already set in motion a plan to have terrorist operatives hijack an airplane using shoe bombs to breach the cockpit door and fly the plane into the tallest building on the West Coast," Bush said.

During a typical weekday, more than 3,000 people work in the tower.

"Al Qaeda's crazed obsession in using airplanes as weapons is because it guarantees that it could create a mass causality or atrocity," said Sajjan Gohel, a terrorism expert with the Asia Pacific Foundation.

Los Angeles police chief William Bratton said the city had been repeatedly targeted.

"We've been targeted a number of times — not only the Library Tower," he said, "but the [Los Angeles International] airport was also going to be the target of an al Qaeda-sponsored event."

Six months after the 9/11 attacks, al Qaeda found itself under siege in Afghanistan. So Khalid Sheik Mohammed decided to contract out the Los Angeles attack. He turned to a terrorist named Hambali, the leader of an al Qaeda affiliate in Southeast Asia.

"Rather than use Arab hijackers as he had on September the 11," Bush said, "Khalid Sheikh Mohammed sought out young men from Southeast Asia whom he believed would not arouse as much suspicion."

ABC News has learned Hambali recruited at least four men, including a pilot. Al Qaeda came up with a plan to break open a secure cockpit door using shoe bombs like those worn by al Qaeda operative Richard Reid before he tried to blow up an airliner in 2001.

"They are able to figure out what are the obstacles in front of them and figure out ways around those obstacles and they can do it in real time," said Dick Clarke, former White House counterterrorism czar and now an ABC News consultant.

Disaster was averted when one of Hambali's hijackers was captured in early 2002 by officials in an unnamed country, and he began identifying other members of the plot. Within five months, Hambali was arrested.

Law enforcement officials say Los Angeles, Washington and New York remain top al Qaeda targets.
Posted by: Dan Darling || 02/10/2006 00:19 || Comments || Link || E-Mail|| [6464 views] Top|| File under:
Syria-Lebanon-Iran
Qassem: Hizbullah rejects foreign plots
Hizbullah Deputy Secretary General Sheikh Naim Qassem denied the resistance is "a platform used by some parties to carry out plots against others" on Wednesday, in response to accusations Syria was using Hizbullah to harm Lebanon. During an interview with the National News Agency, Qassem rejected plans to turn Lebanon into an arena for U.S. and foreign tutelage "for the sake of strengthening certain parties at the expense of others, or for settling scores from Lebanon." Qassem stressed the only condition for his party's full and open cooperation in Lebanese society was "no relations with the Israeli enemy." Pointing to Hizbullah's relations with both the March 8 and March 14 camps, Qassem highlighted "the need for cooperation between all parties to save the country."

"The resistance had acknowledged previously the 'quartet' [Hizbullah, Amal, the Future Movement and Progressive Socialist Party] and voiced its support for the Future Movement and MP Saad Hariri," he said. "But even while MP Walid Jumblatt didn't acknowledge the quartet, we have never discontinued our contacts or cooperation with the Future Movement."

He said Hizbullah's statement of understanding with the Free Patriotic Movement on Monday was solely due to the fact that the FPM was the only group that agreed to such a document. Despite labeling relations with the Lebanese Forces as "normal," Qassem accused its leader Samir Geagea of "trying to give strategic dimensions that lead to separation instead of rapprochement." Geagea "is trying to accuse Hizbullah of doing things that are not in Hizbullah's best interests," he said. Qassem said Hizbullah's "one clear agenda" was to "rebuild the country," adding that the resistance "doesn't serve anyone and is not a passage for the plots of other sides to be carried out."
Posted by: Fred || 02/10/2006 00:07 || Comments || Link || E-Mail|| [6467 views] Top|| File under:
Nasrallah: Bush and Rice should 'shut up'
Heading a march by hundreds of thousands of Shiite Muslims in Lebanon on Thursday, Hizbullah chief Sayyed Hassan Nasrallah said U.S. President George W. Bush and his secretary of state should "shut up" after they accused Syria and Iran of fueling protests over cartoons of the Prophet Mohammad.

Addressing some half a million Shiites who turned up despite bad weather to commemorate Ashoura, Nasrallah urged Muslims around the world to keep up the protests as long as no apology has been received for the offence. "Defending the prophet should continue all over the world. Let Condoleezza Rice and Bush and all the tyrants shut up. We are an Islamic nation that cannot be silent when they insult our prophet or our sacred beliefs."

"Today, we are defending the dignity of our prophet with a word, a demonstration but let Bush and the arrogant world know that if we have to, we will defend our prophet with our blood, not our voices," Nasrallah said, drawing heavy applause from the crowds.

Bush had urged governments Wednesday to stop the violence, including attacks on Western diplomatic missions in parts of the Muslim world. Secretary of State Condoleezza Rice had also accused Iran and Syria, both backers of Hizbullah facing pressure from the West, of deliberately stoking rage among Muslims. "Efforts for compromise are being made while the offensive campaign is gathering steam and more newspapers are publishing the cartoon. There will be no compromise before we get an apology," Nasrallah said.

The head of Lebanon's resistance party also said there would be no compromise until a Danish apology is served, and media laws prohibiting the insult of Muslim religious sanctities are passed around Europe. "We want European parliaments to draft laws that ban newspapers from insulting the Prophet. If they don't do this, it means they intend to go on insulting our beliefs," he said.
Posted by: Fred || 02/10/2006 00:00 || Comments || Link || E-Mail|| [6496 views] Top|| File under:
Saudi prince slams Iran's nuclear program
The Saudi Arabian ambassador to the United States denounced Iran's uranium enrichment program, but also criticized U.S. policy toward countries seeking nuclear weapons as inconsistent. Iran's pursuit of a nuclear program is worsening tension in the Middle East, Saudi
Prince Turki Faisal said in a speech late Wednesday. "It escalates the tensions, and brings about competition which is unneeded and unnecessary and uncalled for," Prince Turki told an audience of about 250 political and business leaders in a speech organized by the Phoenix Committee on Foreign Relations.

Turki, 60, questioned the use of possessing weapons he said the Iranian people would never allow their leaders to use. "Where is Iran going to use these weapons?" he asked. "If their intention is to bomb Israel, then they will kill Palestinians, Syrians, Jordanians and Saudis, as well. If they intend to bomb the United States, for example, they will kill other people, as well. Where is the value of having a weapon of destruction that people know you are not going to use?"

Prince Turki said Iranians support their government's uranium enrichment program partially because they see a double standard in U.S. policy. "They see the U.S. government negotiating with North Korea ... and they see the U.S. signing a nuclear peace agreement with India ... and they see the U.S. turning a blind eye completely to Israel, although Israel has the most nuclear weapons in our part of the world," he said.

Faisal called on U.S. officials to advocate a totally nuclear-free Middle East instead of picking and choosing whose nuclear programs to oppose.
Posted by: Fred || 02/10/2006 00:00 || Comments || Link || E-Mail|| [6480 views] Top|| File under:
Iranian Analyst: Russia, China main losers in Iran nuclear row
International affairs analyst Ali Khorram on Monday described the votes of Russia and China at the International Atomic Energy Agency (IAEA) Board of Governors to report Iran to the UN security Council as "big mistake." Speaking to the Mehr News Agency, he said that Russia and China have realized that they didn't benefit from reporting Iran to the Security Council and instead they lost many things.

The IAEA Board voted on Saturday to report Iran to the UN Security Council, but the top UN body will take no action until an IAEA report on Iran is delivered in March.

At last week's meeting in London, the United States and the EU3 (France, Germany, and Britain) cheated Russia and China by claiming that they only wanted to report Iran to the UN Security Council to put pressure on Tehran to return to the previous status quo (when uranium enrichment related activities were suspended), the analyst argued. But this time Iran was not intimidated and declared that it would suspend implementation of the additional protocol to the Non-Proliferation Treaty (NPT) and resume large-scale industrial enrichment, the university lecturer stated.

Khorram described all the measures Iran took after being reported to the Security Council as "right" and "timely", adding that Iran made a mistake when it agreed to suspend some of its nuclear activities under pressure by the EU trio in the last two-and-half years. On the recent position adopted by some officials from Russia, China, and the European Union, according to which there is still room for diplomacy, he said, "The EU3, Russia, and China are well aware that they will not gain anything from sanctions and a military strike (against Iran) and it would be to their own detriment.

He advised the Iranian government to be firm in its decisions and prepare the grounds for resumption of uranium enrichment.

Khorram advised the West not to play with the dignity of the Iranian people. The West can prevent the situation from becoming worse by recognizing Iran's rights within the framework of the Russian proposal before Iran starts uranium enrichment, he noted. He also said that at this juncture Iran should treat the world respectfully and with dignity.

"The five permanent members of the Security Council should think about the consequences of their action and know that Iran can carry out a lot of measures to resist the possible sanctions which will probably last for two years," he observed.



Rattling the sabre scimitar...
Posted by: Pappy || 02/10/2006 00:00 || Comments || Link || E-Mail|| [6482 views] Top|| File under:
Home Front: Culture Wars
Debate over cartoon publishing polarised
The furore over cartoons of the Prophet Mohammed is continuing, with more public figures buying in on opposite sides of the debate.

The UN secretary-general, Kofi Annan, says he does not understand why any editor would publish the cartoons at this time.

''It is insensitive, it is offensive, it is provocative, and they should see what has happened around the world,'' he said.

However the Somali-born Dutch MP Ayaan Hirsi Ali is condemning media outlets who have not published the cartoons.

Ms Hirsi Ali is an outspoken critic of Islam's treatment of women who worked with the murdered Dutch film maker, Theo van Gogh.

She says it is the duty of journalists to publish the cartoons.

"Shame on those politicians who stated that publishing and re-publishing the drawings was unnecessary, insensitive, disrespectful and wrong," she said.

"I am of the opinion that Prime Minister Anders Fogh Rasmussen of Denmark acted correctly when he refused to meet with representatives of tyrannical regimes who demanded from him that he limit the powers of the press."

While reiterating his support for freedom of speech and freedom of the press, Mr Annan said: ''I am for that, but as I have indicated in the past freedom of speech is not a license. It does entail exercising responsibility and judgment and quite honestly I cannot understand why any editor will publish cartoons at this time which inflames, and pours oil on the fire.''

Mr Annan has previously condemned the violent protests that the cartoons have ignited.
Posted by: tipper || 02/10/2006 10:38 || Comments || Link || E-Mail|| [6465 views] Top|| File under:
Curse of the Moderates by Charles Krauthammer
Mr. Krauthammer, as usual, makes it all clear. Elevated from the opinion page.

As much of the Islamic world erupts in a studied frenzy over the Danish Muhammad cartoons, there are voices of reason being heard on both sides. Some Islamic leaders and organizations, while endorsing the demonstrators' sense of grievance and sharing their outrage, speak out against using violence as a vehicle of expression. Their Western counterparts -- intellectuals, including most of the major newspapers in the United States -- are similarly balanced: While, of course, endorsing the principle of free expression, they criticize the Danish newspaper for abusing that right by publishing offensive cartoons, and they declare themselves opposed, in the name of religious sensitivity, to doing the same.

God save us from the voices of reason.

What passes for moderation in the Islamic community -- "I share your rage but don't torch that embassy" -- is nothing of the sort. It is simply a cynical way to endorse the goals of the mob without endorsing its means. It is fraudulent because, while pretending to uphold the principle of religious sensitivity, it is interested only in this instance of religious insensitivity.

Have any of these "moderates" ever protested the grotesque caricatures of Christians and, most especially, Jews that are broadcast throughout the Middle East on a daily basis? The sermons on Palestinian TV that refer to Jews as the sons of pigs and monkeys? The Syrian prime-time TV series that shows rabbis slaughtering a gentile boy to ritually consume his blood? The 41-part (!) series on Egyptian TV based on that anti-Semitic czarist forgery (and inspiration of the Nazis), "The Protocols of the Elders of Zion," showing the Jews to be engaged in a century-old conspiracy to control the world?

A true Muslim moderate is one who protests desecrations of all faiths. Those who don't are not moderates but hypocrites, opportunists and agents for the rioters, merely using different means to advance the same goal: to impose upon the West, with its traditions of freedom of speech, a set of taboos that is exclusive to the Islamic faith. These are not defenders of religion but Muslim supremacists trying to force their dictates upon the liberal West.

And these "moderates" are aided and abetted by Western "moderates" who publish pictures of the Virgin Mary covered with elephant dung and celebrate the "Piss Christ" (a crucifix sitting in a jar of urine) as art deserving public subsidy, but who are seized with a sudden religious sensitivity when the subject is Muhammad.

Had they not been so hypocritical, one might defend their refusal to republish these cartoons on the grounds that news value can sometimes be trumped by good taste and sensitivity. After all, on grounds of basic decency, American newspapers generally -- and correctly -- do not publish pictures of dead bodies, whatever their news value.

There is a "sensitivity" argument for not having published the cartoons in the first place, back in September when they first appeared in that Danish newspaper. But it is not September. It is February. The cartoons have been published, and the newspaper, the publishers and Denmark itself have come under savage attack. After multiple arsons, devastating boycotts, and threats to cut off hands and heads, the issue is no longer news value, i.e., whether a newspaper needs to publish them to inform the audience about what is going on. The issue now is solidarity.

The mob is trying to dictate to Western newspapers, indeed Western governments, what is a legitimate subject for discussion and caricature. The cartoons do not begin to approach the artistic level of Salman Rushdie's prose, but that's not the point. The point is who decides what can be said and what can be drawn within the precincts of what we quaintly think of as the free world.

The mob has turned this into a test case for freedom of speech in the West. The German, French and Italian newspapers that republished these cartoons did so not to inform but to defy -- to declare that they will not be intimidated by the mob.

What is at issue is fear. The unspoken reason many newspapers do not want to republish is not sensitivity but simple fear. They know what happened to Theo van Gogh, who made a film about the Islamic treatment of women and got a knife through the chest with an Islamist manifesto attached.

The worldwide riots and burnings are instruments of intimidation, reminders of van Gogh's fate. The Islamic "moderates" are the mob's agents and interpreters, warning us not to do this again. And the Western "moderates" are their terrified collaborators who say: Don't worry, we won't. It's those Danes. We're clean. Spare us. Please.
Posted by: tipper || 02/10/2006 09:54 || Comments || Link || E-Mail|| [6472 views] Top|| File under:
Who's in the News
96
[untagged]
Bookmark
E-Mail Me
The Classics
The O Club
Rantburg Store
The Bloids
The Never-ending Story
Thugburg
Gulf War I
The Way We Were
Bio
Merry-Go-Blog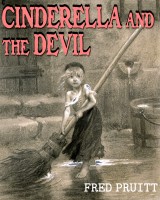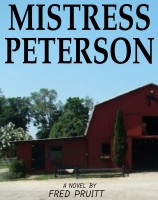 On Sale now!


A multi-volume chronology and reference guide set detailing three years of the Mexican Drug War between 2010 and 2012.

Rantburg.com and borderlandbeat.com correspondent and author Chris Covert presents his first non-fiction work detailing the drug and gang related violence in Mexico.

Chris gives us Mexican press dispatches of drug and gang war violence over three years, presented in a multi volume set intended to chronicle the death, violence and mayhem which has dominated Mexico for six years.
Click here for more information


Meet the Mods
In no particular order...


Steve White
Seafarious
Pappy
lotp
Scooter McGruder
john frum
tu3031
badanov
sherry
ryuge
GolfBravoUSMC
Bright Pebbles
trailing wife
Gloria
Fred
Besoeker
Glenmore
Frank G
3dc
Skidmark
Alaska Paul



Better than the average link...



Rantburg was assembled from recycled algorithms in the United States of America. No trees were destroyed in the production of this weblog. We did hurt some, though. Sorry.
3.236.51.151

Help keep the Burg running! Paypal: