-Short Attention Span Theater-
Woman Arrested for Transporting Human Head
HT Drudge



Feb 10 3:29 PM US/Eastern



Not the head.

FORT LAUDERDALE, Fla.


Airport baggage screeners found a human head with teeth, hair and skin in the luggage of a woman who said she intended to ward off evil spirits with it, authorities said Friday.

Myrlene Severe, 30, a Haitian-born permanent U.S. resident, was charged Friday with smuggling a human head into the U.S. without proper documentation.

Customs and Border Protection officials found the head Thursday, after Severe arrived at Fort Lauderdale-Hollywood International Airport on a Lynx International Airlines flight from Cap Haitien, Haiti, said Barbara Gonzalez, a spokeswoman for U.S. Immigration and Customs Enforcement in Miami.

"It still had teeth, hair and bits of skin and lots of dirt," Gonzalez said.

Severe told authorities she had obtained the package in Haiti for "use as a part of her voodoo beliefs," ICE Special Agent Erick Hernandez wrote in an affidavit in support of a criminal complaint.

"Severe also stated that the purpose of the package was to ward off evil spirits," Hernandez wrote.

Severe, who also was charged with failing to declare the head and transporting hazardous material in air commerce, faces a maximum of 15 years in prison if convicted of all charges, prosecutors said.

Severe remained held Friday in lieu of a $100,000 bond. She is due back in federal court March 2.



I do declare this is a head, and so I am ahead of it, and heads up customs because you can head in the wrong direction for failing to declare the head...






Posted by: Ogeretla 2006 || 02/10/2006 15:58 || Comments || Link || E-Mail|| [6478 views] Top|| File under:
Global Warming White Death Threatens East
A weekend winter storm will target parts of the Mid-Atlantic and Northeast. Heavy snow will overspread the Mid-Atlantic States Saturday and Saturday night including West Virginia, Virginia minus the Tidewater area, Maryland, Delaware, southern and eastern Pennsylvania and finally southeast New York. The heavy snow will shift from the Mid-Atlantic, through southeast New York, to southern New England, coastal New Hampshire and Down East Maine Saturday night and Sunday.

The southern Mid-Atlantic, south of the Mason-Dixon Line, could pick up anywhere from 6 to 8 inches of snow with localized 12-inch amounts. The zone from Washington, Baltimore, Philadelphia, Trenton, Newark-New York City, Hartford and Boston to the coast as well as coastal New Hampshire and Down East Maine could see anyway from 6 inches to over a foot of snow. Northwest of major Northeast Corridor Cities, snow amounts could rapidly decrease to almost nothing.

The intensifying and increasingly windy storm will track from off the Mid-Atlantic Coast to south of Yarmouth, Nova Scotia late Saturday to late Sunday. As it does strengthen Saturday night and Sunday, increasingly strong northeast winds will batter the coastline from New Jersey to Long Island and coastal Massachusetts to coastal Maine. The strong winds along with snowfall rates that could reach 2 to 3 inches/hour could lead to blizzard conditions from New York City to southern and eastern New England Saturday night and Sunday.
Posted by: || 02/10/2006 15:03 || Comments || Link || E-Mail|| [6478 views] Top|| File under:
Africa North
Egypt government, ferry firm offer compensation
The Egyptian government and the owners of an Egyptian ferry that sank in the Red Sea offered financial compensation to the relatives of the missing Wednesday amid simmering anger over the tragedy. "We are offering 150,000 pounds ($26,000) to the family of each lost person and the amount given to survivors will vary according to the nature of the injury," said an official from Al-Salam Maritime Transport Co.

Mohammad Helmi told AFP that the company, which owned the Al-Salam Boccaccio 98 that sank Friday in the Red Sea, was also in talks over a special package for the disaster's youngest known survivor, 6-year-old Mohammad Ahmad Hassan. "The company has offered lifetime full care coverage for the child who lost his family," he said. According to the company, 424 of the 1,415 on board have been rescued, leaving close to 1,000 people feared dead. Al-Salam, which publishes a list of survivors on its Web site, had previously said 426 people had been rescued.
Posted by: Fred || 02/10/2006 00:00 || Comments || Link || E-Mail|| [6466 views] Top|| File under:
EU likely to offer standby force for Congo
The European Union is likely to put forces on standby to help U.N. peacekeepers in Congo in an emergency during forthcoming elections rather than sending troops to the central African state, EU foreign policy chief Javier Solana said on Thursday. The United Nations asked the EU last month to provide a support force as soon as possible to help stabilise the Democratic Republic of Congo ahead of the first free elections since independence from Belgium in 1961.


They could airlift in the 214th Belgian Heavy Barbering Regiment.

Solana said an EU fact-finding mission that visited Kinshasa last week had found a fully deployed force might not be needed. A U.N. spokesman told Reuters the world body would prefer an EU deterrent force to be deployed in Congo but would accept other choices. The elections, under a constitution drafted with EU mediation last year, are meant to draw a line under five years of civil war from 1998 to 2003 during which an estimated four million people died of hunger, disease and violence.

U.N. officials have said they want the EU to provide a rapid reaction force of 800 soldiers to help beef up security. The United Nations has nearly 17,000 peacekeepers in Congo. A spokesman for the UN's Department of Peacekeeping Operations said the most important thing was that the forces need to be rapidly deployable in case a problem arises. An EU official said only a small advance party of EU soldiers might actually be sent to Congo as "enablers" to prepare the ground in case the reserve force had to intervene. The EU official said the most difficult area was eastern Congo near the Rwandan and Ugandan borders, where there has been sporadic fighting since the 1994 Rwandan genocide. EU ambassadors are due to consider a range of options at a meeting on Friday, a diplomat said. A formal decision would be taken by the end of the month.
Posted by: Pappy || 02/10/2006 00:00 || Comments || Link || E-Mail|| [6466 views] Top|| File under:
Britain
Emma, Ann and a sex doll that upsets Muslims
The latest public figure to stand accused of defiling the Prophet Mohamed is not some Danish cartoonist, or French newspaper editor, but a hapless British Page 3 girl called Emma B. Yesterday, the erotic retailer Ann Summers unveiled Miss B as the "face" of its new range of products. Not 24 hours later, she finds herself on the front line of Islamic protest after Muslim leaders discovered that the range includes a new blow-up doll, called "Mustafa Shag". Unfortunately, Mustafa was one of the names given to the Prophet Mohamed. Bestowing it upon, in the words of its catalogue, "an inflatable escort for your hen-night adventures" is considered highly offensive.

The Manchester Central Mosque has already written to the firm, calling on it to withdraw the product. "You have no idea how much hurt, anguish, and disgust this obnoxious phrase ["Mustafa Shag"] has caused to Muslim men, women and children," reads their letter. "We are asking you to please relent on compassionate grounds, and have our Most Reverend Prophet's Name "Mustafa" (PTUI Peace Be Upon Him) and the afflicted word 'shag' removed as soon as possible."

"also, please find our inclosed order for one of your "Wild and Woolly" inflatable sheep"
Ann Summers was last night examining options, though its chief executive Jacqueline Gold was reluctant to withdraw the item from sale. "We don't want to offend, but this feels like political correctness gone mad," she said. "If anyone has a better name for a blow-up doll, please let us know."
Posted by: tipper || 02/10/2006 00:00 || Comments || Link || E-Mail|| [6460 views] Top|| File under:
Down Under
Top end crocs feast on 'dumb' cows
I thought we needed a good animal story to brighten our day.



``DUMB'' cows from ``down south'' are being snapped up by cunning Top End crocodiles, according to the locals.

Cattle from southern areas used to grazing on the good stuff next to Top End rivers are considered easy prey for hungry salt water crocodiles, who can stuff a half-ton beast in their mouths in a fraction of a second.

Darwin angler Annette Lear came accross a 5m-plus saltie dining out on a beef burger at Hardies Lagoon off the Arnhem Highway.

``I thought the cow was a 44-gallon drum when I first saw it,'' she said. Then I got closer and realised it was a cow. Our tinnie was 16-foot long and the croc was at least a couple of feet bigger.''

One Top End station manager said cattle from southern areas were most vulnerable to attack.

Another local cattleman agreed, saying: ``Yeah, they (the cattle) can be a bit dumb when they first arrive.''
Top End-bred beasts familiar with crocodiles prefer higher ground and rely on instinct to steer clear of becoming lunch.

Up to 10 head of cattle a week can disappear from some Top End stations, particularly those around the Reynolds River in Litchfield National Park.

Cattlemen's Association executive director Stuart Kenny said losses to crocodiles was part of being a pastoralist in the Top End.

``Cattle graze on the floodplain and it's a reality that a percentage will be lost to crocodiles,'' he said.

Describing their close encounter with the saltie versus cow, Ms Lear said: ``We went up and tried to spook it (the croc) with the boat to let the cow go but it just hung on and didn't care about us.

``I've been fishing around there all my life and have seen buffalo get taken before and I've heard about cows being eaten by crocs but that was the first time I've seen it,'' she said.

Speaking to the Northern Territory News yesterday, the station manager said: ``The crocs target cattle fresh off the truck.

``We bring up the brahmans from our breeding property down south and they're not used to dealing with crocs.

``Once they've been here for a bit they get spooked and are a lot more wary of crocodiles but crocs can travel through a few inches of water so we do have a few deaths.

``The cattle drink and graze on the edge of the waterhole and you do sometimes come across a mob of cattle that have had close encounters with crocs.

``They usually go at the cattle's hocks and the crocs can be quite cheeky because they don't have any natural predators.

``The cattle soon learn to stay away from the edge as much as possible.

``Crocs are meat eaters and some of them are getting very cheeky - they have built up the habit of taking cattle as well as wild pigs and wallabies that venture too close to the water's edge.''
Posted by: phil_b || 02/10/2006 18:58 || Comments || Link || E-Mail|| [6504 views] Top|| File under:
Europe
French growth disappoints in 2005
France's economic growth slowed in the final three months of 2005, pulling the country's full-year performance down below the government's forecasts. Gross domestic product (GDP) rose by 0.2% in the fourth quarter, down from 0.7% in the previous three months, according to statistical office Insee.

For the year, GDP grew by 1.4%, compared with 2.1% in 2004.

Separate reports showed France's trade deficit tripled in 2005, and industrial production declined in December.

The figures are likely to cause concern as the government has made boosting growth one of its main priorities. Analysts said that a number of factors, including record oil prices, civil unrest and a lack of reforms, have limited the country's efforts to boost growth and significantly cut its unemployment rate from the current 9.5% level.

A main cause of the slowdown in economicgrowth was a drop in car production, said Finance Minister Thierry Breton


Strange, there's such demand for new cars with the old ones being car-be-qued ...

The government had been expecting annual economic growth figures of between 1.5% and 2%, and quarterly expansion of between 0.5% and 0.6%. Industrial production has continued to suffer - and Insee said that output contracted by 0.3% in December from November. "The most disappointing is industrial production," said Jean-Louis Mourier, and ecnomist at Aurel Leven. "It's very erratic. Overall, we're seeing an industrial production that is very weak."

"This explains the disappointment on GDP growth," he added.

The trade shortfall was 26.46bn euros in 2005, more than three times the 8.284bn euros in 2004. Exports have been increasing, but at a far slower rate than imports. In December, exports were 31.3bn euros, compared with 30.34bn a month earlier. However, imports totaled 34.41bn euros from 33.4bn in November.
Posted by: Steve White || 02/10/2006 11:47 || Comments || Link || E-Mail|| [6468 views] Top|| File under:
Serbia arrests aide of top fugitive Mladic
Serbia has arrested a former Bosnian Serb army officer suspected of helping top war crimes fugitive Ratko Mladic evade justice as part of a move to crack down on his network, a Serbian court official said on Thursday. Sasa Badnjar, a former member of Mladic's security, was arrested on Monday in Belgrade and detained for a month pending investigation, radio B92 reported.

Serbia and Montenegro Defence Minister Zoran Stankovic said Badnjar was among 50 people listed in a military intelligence report as suspected of helping Mladic hide after he was last seen in army facilities in mid-2002. The secret report was presented to Serbian officials earlier this month and was compiled in an effort to show the army is earnestly trying to locate the fugitive and to disprove accusations some renegade elements were still sheltering him.

Badnjar was the second suspected aide to be arrested since December, when Serbian war crimes prosecutor Vladimir Vukcevic warned all helpers of the former Bosnian Serb army commander they would be prosecuted. Serbia has been under increasing Western criticism that it was not doing enough to bring the top fugitive to justice and U.N. war crimes Prosecutor Carla del Ponte said in Belgrade this week she wanted to see some concrete action. Delivering Mladic to The Hague is key to Serbia's efforts to forge closer links with the European Union and NATO.

Mladic was twice indicted for genocide almost 11 years ago, for the 43-month siege of Sarajevo which claimed over 10,000 lives and the 1995 massacre of some 8,000 Muslims at Srebrenica.
Posted by: Pappy || 02/10/2006 00:00 || Comments || Link || E-Mail|| [6466 views] Top|| File under:
Home Front: Politix
Mark Warner Prepares Hillary Challenge: Deadpool, Anyone?
Hillary Clinton could be on a collision course with another likely challenger for the 2008 Democratic nomination for president, former Virginia Gov. Mark Warner – who's assembling a team of advisers from the Bill Clinton administration.

Warner has hired Monica Dixon, former deputy chief of staff to Vice President Al Gore, to run his new political committee, and has retained a speechwriting team of ex-Clinton staffers.

He's also getting foreign policy briefings from advisers with ties to the Clinton administration, the New York Sun reports.

Former Democratic National Committee Chairman Charles Manatt, now a Washington lobbyist, is raising money to fund Warner's pre-candidacy travels.

Maratt was a co-chair of the Clinton/Gore campaign in 1992, and will "feel some strain" if both Warner and Clinton make bids for the White House, according to the Sun.

Warner's political committee took in more than $14,000 from lawyers at the Clintons' Washington law firm, Williams & Connolly.

Morley Winograd, former director of the Clinton administration's "Reinventing Government" initiative, is also in the Warner camp, and he leaves no doubt that he is skeptical of Hillary winning the White House for the Democrats.

"Hillary brings to the race the baggage of her husband's performance, both good and bad," he told the Sun.

"The fact that she was such an important player in those eight years makes it impossible for her to divorce herself from it."

Hillary is a "formidable primary candidate," Winograd declared, but he said he doesn't see "how that adds up to a general election win."

Another Clinton administration adviser, former National Security Council staffer Ivo Daalder, has a different spin on a potential Warner-Hillary showdown:

Warner's "big problem," he said, "is that the Democratic foreign policy establishment is to a large extent a Bill Clinton foreign policy establishment and is therefore unlikely to abandon the Hillary Clinton base for a Mark Warner."
Posted by: Anonymoose || 02/10/2006 18:40 || Comments || Link || E-Mail|| [6484 views] Top|| File under:
Hillary Clinton Ally Threatens Ken Mehlman
A longtime media ally of Sen. Hillary Clinton is warning Republican National Committee chairman Ken Mehlman that Mrs. Clinton will "get even" with him for saying she's too angry to win the White House. "As Mehlman will find out, Hillary doesn't get angry, she gets even," predicts Bloomberg News columnist Margaret Carlson, in a screed published Thursday.

"Just ask Vince Foster, oh, wait..."

Now, now, Vince really did commit suicide. But the Hildebeast has lots o' ways to bring someone down, just ask the folks in the White House Travel Office.

Carlson, a longtime booster of Mrs. Clinton going back to her days at Time magazine and CNN, vowed that Hillary won't be steamrolled by hardball GOP tactics, saying: "The senator who has reached a 60 percent approval rating with teeth-gritting determination, hold-your-nose alliances and practiced good cheer won't be Swift-boated or goaded by Mehlman's name-calling."

Carlson's prediction that Mehlman will pay for attacking Mrs. Clinton comports with the former first lady's long history of playing "get even" politics. Throughout the 1990s, for instance, Clinton accusers often found themselves targeted by IRS audits - or had embarrassing details about their private lives leaked to the press. Just this week, Anthony Pellicano - a private eye the Clintons used to dig up dirt on their opponents - was indicted in Los Angeles on wiretapping charges.

Whose trial should be a lot of fun: During two terms of the Clinton administration, Pellicano was one of several private investigators used by the White House to conduct "shadow" operations. Others included Terry Lenzner, founder and chairman of the powerful Washington detective firm Investigative Group International, and San Francisco private eye Jack Palladino and his wife Sandra Sutherland. But it was Hillary Clinton who hired the "Shadow Team" – some believe to do work that employees of the federal government could not do.

Former congressional investigator Barbara Olson, who was killed Sept. 11, 2001, wrote that, "In the political life of the Clintons, it was she [Hillary] who pioneered the use of private detectives. It was she who brought in and cultivated the professional dirt-diggers and smear artists." Hillary's detectives engaged in "a systematic campaign to intimidate, frighten, threaten, discredit and punish innocent Americans whose only misdeed is their desire to tell the truth in public," former Clinton adviser Dick Morris charged in the New York Post of Oct. 1, 1998.

Noting that Mehlman is "a Karl Rove acolyte," Carlson said his "anger" attack comes from the same directly dirty tricks playbook the GOP uses "every four years . . . to convince the public that their opponent suffers from their own character defects."
Posted by: || 02/10/2006 09:36 || Comments || Link || E-Mail|| [6470 views] Top|| File under:
Reid Aided Abramoff Clients, Records Show
Senate Democratic Leader Harry Reid wrote at least four letters helpful to Indian tribes represented by Jack Abramoff, and the senator's staff regularly had contact with the disgraced lobbyist's team about legislation affecting other clients.

The activities _ detailed in billing records and correspondence obtained by The Associated Press _ are far more extensive than previously disclosed. They occurred over three years as Reid collected nearly $68,000 in donations from Abramoff's firm, lobbying partners and clients.

Reid's office acknowledged Thursday having "routine contacts" with Abramoff's lobbying partners and intervening on some government matters _ such as blocking some tribal casinos _ in ways Abramoff's clients might have deemed helpful. But it said none of his actions were affected by donations or done for Abramoff. "All the actions that Senator Reid took were consistent with his long- held beliefs, such as not letting tribal casinos expand beyond reservations, and were taken to defend the interests of Nevada constituents," spokesman Jim Manley said.


Did he borrow that quote from Tom DeLay?

Reid, D-Nev., has led the Democratic Party's attacks portraying Abramoff's lobbying and fundraising as a Republican scandal. But Abramoff's records show his lobbying partners billed for nearly two dozen phone contacts or meetings with Reid's office in 2001 alone. Most were to discuss Democratic legislation that would have applied the U.S. minimum wage to the Northern Mariana Islands, a U.S. territory and Abramoff client, but would have given the islands a temporary break on the wage rate, the billing records show.

Reid also intervened on government matters at least five times in ways helpful to Abramoff's tribal clients, once opposing legislation on the Senate floor and four times sending letters pressing the Bush administration on tribal issues. Reid collected donations around the time of each action.

Ethics rules require senators to avoid even the appearance of a conflict of interest in collecting contributions around the times they take official acts benefiting donors.


And we all know how well the senators obey this rule.

Abramoff's firm also hired one of Reid's top legislative aides as a lobbyist. The aide later helped throw a fundraiser for Reid at Abramoff's firm that raised donations from several of his lobbying partners. And Reid's longtime chief of staff accepted a free trip to Malaysia arranged by a consulting firm connected to Abramoff that recently has gained attention in the influence-peddling investigation that has gripped the Capitol.


But that's okay, becasue Sen. Reid is a Democrat and opposes the evil Bushitler regime. Gotta allow the man a few perks.

Abramoff has pleaded guilty in a fraud and bribery case and is now helping prosecutors investigate the conduct of lawmakers, congressional aides and administration officials his team used to lobby.

Abramoff spokesman Andrew Blum declined to comment on the Reid contacts.


"I can say no more. Now go away."

Reid has assailed Republicans' ties to Abramoff while refusing to return any of his own donations. He argues there's no need to return the money. "Senator Reid never met Jack Abramoff and never has taken contributions from him, and efforts to drag him into this are going to fail," Manley said. "Abramoff is a convicted felon and no one has suggested the other partners we might have dealt with have done anything impermissible."

While Abramoff never directly donated to Reid, the lobbyist did instruct one tribe, the Coushattas, to send $5,000 to Reid's tax- exempt political group, the Searchlight Leadership Fund, in 2002. About the same time, Reid sent a letter to the Interior Department helpful to the tribe, records show.


Much more at the link

.
Posted by: Deacon Blues || 02/10/2006 08:55 || Comments || Link || E-Mail|| [6467 views] Top|| File under:
Science & Technology
Sidewinders for Anti-Aircraft Defense From Subs
February 10, 2006: The U.S. has successfully tested an AIM9X Sidewinder air-to-air missile finding and hitting a target after being launched straight up from the ground. The 9X version of the Sidewinder has a much more sensitive heat seeker, as well as a wider arc the seeker can sense, making it capable of operating like this. The purpose of the test is to supply American submarines with an ability to take down aircraft, particularly helicopters, that are hunting them. U.S. nuclear attack subs have sensors that can detect a helicopter up there, but lack a weapon to respond with. Anti-submarine helicopters carry sensors (usually sonobuoys) that can get a more precise fix on a sub, and torpedoes, with which to destroy the sub below. The sub cannot outrun the helicopter. Actually, attempting to do that would just make more noise for the sonobuoys to pick up. Diving deeper won't work against the more modern torpedoes carried by helicopters. Thus the need for a weapon that can bring down the helicopter, before the sub takes a fatal torpedo hit. The anti-aircraft weapon would probably be in the form of a capsule released from a torpedo tube that, as it reached the surface, would release the Sidewinder missile.
Posted by: || 02/10/2006 10:27 || Comments || Link || E-Mail|| [6470 views] Top|| File under:
Southeast Asia
Malaysia: Woman Lawyer Slashed In Office Dies Of Injuries
The woman lawyer slashed by two men in her office here on Tuesday died of her injuries in the Strand Specialist Hospital in Sungai Petani Thursday. N. Silvamani, 49, died at 11.50am without regaining consciousness after falling into a coma since the brutal assault, said her husband R. Balabeda, 57, who is also a lawyer. He said the body of his wife was taken back to their home in Kampung Tunku Putra here for their relatives and friends to pay their last respects.

Silvamani was attacked with parangs by two men who wore crash helmets about noon in the office of her legal firm on the ground floor of Aked Seri Harmoni in Jalan Asaad. She was slashed on the head and both arms. Her office assistant S. Shanmugam, 79, was also injured on the head and hands and was in stable condition in Kulim Hospital.

Selvamani worked as an interpreter in the magistrate's court in Kulim for nearly 10 years before going to the United Kingdom to take up law.

Kulim district police chief Supt Abdul Majid Hashim said police had received a positive lead on the two killers and were now investigating the case as murder.


Careful, Chief - it could have been a 'free initial consultation' gone bad...
Posted by: Pappy || 02/10/2006 00:00 || Comments || Link || E-Mail|| [6474 views] Top|| File under:
Malaysian Mahjong Players Will Not Sue Police
Eleven senior citizens whose heads were shaved while in detention at the Kajang police lock-up on Jan 28 after being arrested for playing mahjong will not sue the police.

Thursday, they met Selangor Police Chief Datuk Yahya Udin who clarified the matter. Selangor MCA deputy chairman Datuk Liew Yuen Keong, speaking on behalf of the 11 men, said they were satisfied with Yahya's explanation on the matter.

"We do not question the police action to eradicate gambling in Selangor but they should have used their discretion because what they did had annoyed the 11 senior citizens," he told reporters after the meeting with Yahya here today. Liew said the men hoped that police would continue its investigation and to take necessary action against those responsible for shaving their heads.

Meanwhile, Yahya said the charges for gambling offence against the 11 men remained and it was up to the court whether to drop the case.
Posted by: Pappy || 02/10/2006 00:00 || Comments || Link || E-Mail|| [6474 views] Top|| File under:
Who's in the News
96
[untagged]
Bookmark
E-Mail Me
The Classics
The O Club
Rantburg Store
The Bloids
The Never-ending Story
Thugburg
Gulf War I
The Way We Were
Bio
Merry-Go-Blog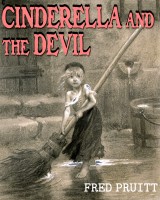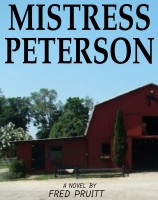 On Sale now!


A multi-volume chronology and reference guide set detailing three years of the Mexican Drug War between 2010 and 2012.

Rantburg.com and borderlandbeat.com correspondent and author Chris Covert presents his first non-fiction work detailing the drug and gang related violence in Mexico.

Chris gives us Mexican press dispatches of drug and gang war violence over three years, presented in a multi volume set intended to chronicle the death, violence and mayhem which has dominated Mexico for six years.
Click here for more information


Meet the Mods
In no particular order...


Steve White
Seafarious
Pappy
lotp
Scooter McGruder
john frum
tu3031
badanov
sherry
ryuge
GolfBravoUSMC
Bright Pebbles
trailing wife
Gloria
Fred
Besoeker
Glenmore
Frank G
3dc
Skidmark
Alaska Paul



Better than the average link...



Rantburg was assembled from recycled algorithms in the United States of America. No trees were destroyed in the production of this weblog. We did hurt some, though. Sorry.
3.235.179.111

Help keep the Burg running! Paypal: