Afghanistan
Karzai lauds anti-Pakistan demonstrations
Afghan President Hamid Karzai welcomed Tuesday a wave of public demonstrations that followed a massive suicide bombing last week, in particular praising a provincial chief who implicated Pakistan.

Thousands of Afghans have taken part in protests in at least four towns to condemn the January 16 attack — the deadliest in a recent string of suicide blasts — and accuse Pakistan of supporting the perpetrators.s.

The blast killed at least 22 men leaving a wrestling match in the town of Spin Boldak on the border with Pakistan. The latest demonstration was in the western city of Herat Tuesday with nearly 1,000 people shouting, "Down with Pakistan, down with Pervez Musharraf."

"The entire nation was saddened," Karzai said at a meeting of provincial governors in the capital Kabul. "There were demonstrations everywhere ... it was very good and courageous," he said.

The president singled out the governor of southern Kandahar province, Asadullah Khalid, who bluntly accused Pakistan of supporting Taliban and other militants apparently behind a spate of suicide attacks in his province, including the Spin Boldak blast.

Khalid has "political courage and knowledge," Karzai said.

The governor's criticism of Pakistan reflects popular opinion in Afghanistan although the president has himself never made similar accusations.
Posted by: Dan Darling || 01/25/2006 00:56 || Comments || Link || E-Mail|| [350 views] Top|| File under:
Afghans march in Herat to denounce bombings
Women in burqas (veils) and men in wheelchairs were among hundreds of Afghans who marched in the western city of Herat on Tuesday to denounce a wave of suicide bombings that many blame on neighbouring Pakistan.


Since that's where they originate...

The march was the third well-organised protest in Afghanistan since a suicide bomber killed 23 people in the town of Spin Boldak, on the border with Pakistan, on January 16. "Many people were sacrificed for our freedom. Now, thank God, we have freedom but our enemies don't want us to have peace," said a woman.


They're determined not to let you have peace until they're in charge — or you've killed them. I'd go for killing them, myself. You had them in charge before.

Protesters waved the Afghan flag and carried banners with messages such as: "Death to terrorism".


I'm not really turned on by protest marches. I'll be much more impressed when they start shooting people who wear turbans.

Afghanistan has seen a spate of suicide blasts with 13 since November. The government blames foreign Al Qaeda and Taliban supporters.


Since they're the ones claiming credit, that's as it should be...

US forces in Afghanistan say the bombings show the insurgents are becoming increasingly desperate, after suffering heavy losses in their guerrilla campaign last year, and are now going after soft targets. Security analysts suspect the Taliban have stepped up suicide attacks after seeing Al Qaeda's success in Iraq.


Ummm... Right. Look at all their gains...

Many ordinary Afghans blame Pakistan, which backed the Taliban before the September 11 attacks on the United States, for the violence. "I ask the government of Pakistan not to allow terrorism in madrassas," said protester Abdul Hamid, referring to religious schools, some of which in Pakistan are seen as breeding grounds for militants.


The word "Taliban" means "students." While the real men were fighting the Russers, the Talibs were warm and secure in their madrassahs in Pakland, memorizing their Korans and beating women.

Another protester urged the government to denounce Pakistan, which rejects accusations that Afghan insurgents get help on the Pakistani side of the border. It says it has reinforced the border to prevent militants from crossing back and forth but a small number might be able to slip through the porous frontier.


I'm really curious as to how they've reinforced the border when they don't control Waziristan or Bajaur.
Posted by: Fred || 01/25/2006 00:00 || Comments || Link || E-Mail|| [364 views] Top|| File under:
Karzai lauds rallies against Pakistan
Afghan President Hamid Karzai welcomed Tuesday a wave of public demonstrations that followed a massive suicide bombing last week, in particular praising a provincial chief who implicated Pakistan. Thousands of Afghans have taken part in protests in at least four towns to condemn the January 16 attack — the deadliest in a recent string of suicide blasts — and accuse Pakistan of supporting the perpetrators. The blast killed at least 22 men leaving a wrestling match in the town of Spin Boldak on the border with Pakistan. The latest demonstration was in the western city of Herat Tuesday with nearly 1,000 people shouting, "Down with Pakistan, down with Pervez Musharraf."

"The entire nation was saddened," Karzai said at a meeting of provincial governors in the capital Kabul. "There were demonstrations everywhere ... it was very good and courageous," he said. The president singled out the governor of southern Kandahar province, Asadullah Khalid, who bluntly accused Pakistan of supporting Taliban and other militants apparently behind a spate of suicide attacks in his province, including the Spin Boldak blast. Khalid has "political courage and knowledge," Karzai said.

The governor's criticism of Pakistan reflects popular opinion in Afghanistan although the president has himself never made similar accusations. Hundreds of Taliban and Al Qaeda militants fled to Pakistan after the hardliners were toppled. Afghan officials say they cross the porous border to launch attacks in Afghanistan, although Islamabad denies it.


But then their lips fall off.
Posted by: Fred || 01/25/2006 00:00 || Comments || Link || E-Mail|| [358 views] Top|| File under:
Africa Horn
US winning hearts and minds in East Africa
This is the war on terrorism that most Americans haven't heard of:

A few days after Christmas, U.S. Army Sgt. 1st Class Adam Reed rode into the parched, hungry village of Sankabar with a present: a new water pump. Last week, Reed returned to the village, where elders gleefully showed the soldier from Sidon, Miss., what the simple irrigation system had brought: budding green fields of corn, bananas and oranges, the most promising crops in years.

A small U.S. military task force in East Africa is installing water pumps, rebuilding schools and health clinics, making medical house calls and training national armies - all part of a mission to stabilize a region that's seen as a potential breeding ground for terrorist groups.

"We are coming out of drought because of the pump," said Omar Ahmed, a Sankabar elder. "So we say thank you, America. And thank you, Mr. Reed. He is the first guy to give us help."

What's going here provides a glimpse of the Bush administration's global war on terrorism, which is being fought - mostly in the shadows - elsewhere in Africa and across the Middle East, South Asia and Southeast Asia using different combinations of military, covert, economic and diplomatic weapons.

Separated from the Middle East by only a narrow waterway, the Horn of Africa is home to 90 million Muslims, many of whom live in crushing poverty and political isolation. Al-Qaida has had success in the area, bombing U.S. embassies in Kenya and Tanzania in 1998, attacking the USS Cole off the coast of Yemen in 2000 and nearly shooting down an Israeli charter plane over Kenya in 2002.

The 1,500 troops of the Combined Joint Task Force-Horn of Africa have been stationed since 2002 at Camp Lemonier, a former French base on the Red Sea in the tiny coastal nation of Djibouti. They were sent to hunt down al-Qaida operatives in East Africa, but there are few known terrorist cells working in the vast area - two-thirds the size of the United States - and the troops haven't made many arrests.

Instead, theirs has become a humanitarian mission, with public relations benefits. By bringing aid to remote villages, commanders say, they help alleviate the poverty and alienation that foster terrorism and score image points against terrorist recruiters who would paint the United States as a villain.

"We are in a generational fight for hearts and minds," said Maj. Gen. Timothy Ghormley, the task force commander. "We do water projects and build schools that help a poor child in a village, and in 20 years that child will remember us."

Ghormley, who as a young Marine in Vietnam helped train militias to fight Viet Cong, likes to boast that his troops haven't fired a single shot. Made up largely of engineering and construction units, the task force has built 52 schools, 23 medical facilities and 25 water wells. It's also trained military forces in six countries, including Uganda and Ethiopia, to shore up their border security.

Though far smaller, it's the most significant U.S. military engagement in Africa since 25,000 troops went to Somalia in 1992, an operation that ended after 18 were killed in the infamous "Black Hawk Down" episode.

The emphasis on Africa in the U.S. war on terrorism has grown in recent years. Last year, the American military launched a $500 million program to train the armies of nine West and North African countries in counterterrorism operations. A similar $100 million project began in East Africa in 2003.

The Horn of Africa task force covers 11 countries: Comoros, Djibouti, Ethiopia, Eritrea, Kenya, Seychelles, Somalia, Sudan, Tanzania, Uganda and Yemen. But there's no troop presence in Somalia - the place analysts think is the most likely terrorist haven in the region.

Without a functioning government or security force, Somalia has devolved into a quasi-nation of warring factions where Islamic militants have strong ties to al-Qaida. No one has asked the United States to come in, so Ghormley says the task force's limited manpower and modest $11 million budget are directed at countries that have welcomed the assistance.

Ghormley's troops are a rare foreign presence in Ethiopia's Ogaden desert region, a drought-stricken area in which most people are poor, ethnic Somali and, officials think, susceptible to Islamic extremism.

American troops - including Army well-drilling units, Navy construction teams and Marines - arrived in the Ogaden last fall, setting up camp in a hotel in the hamlet of Gode, so cut off from the rest of Ethiopia that at first some of them worried they'd be a target.

Until recently, the massive cargo planes that roared into Gode to deliver supplies didn't even shut off their engines. They made quick, combat-style landings, then disappeared back into the sky within minutes.

But troops say the locals have welcomed them. When their dirt-spattered SUVs rumble into a village, children in tattered clothes run to greet them and elders shake their hands warmly, like old friends.

"Before they came, some people were giving us bad information, that the Americans kill people without reason, that Americans hate Africans," said Wali Aden, the tall, thin mayor of the village of Goderay, where the troops installed a $1,400 water pump last fall.

"But we believe now. They are the only guys who give us assistance."

The troops say they don't ask villagers for intelligence or place any conditions on aid.

"I'm not here to fish for information," said Army Sgt. Dave Hoffner of Manahawkin, N.J. "If they want to give us information, we'll pass it up" the chain of command.

In villages where the troops have worked, the feel-good factor is unmistakable. But the region is huge and complex and the mission's budget limited, and some experts wonder whether the military is willing to remain in the region long enough to have a serious impact.

Even the small irrigation projects need ongoing attention. Villagers in Sankabar love their new water pumps - bearing the logo of a Chinese manufacturer - but they used up 55 gallons of diesel fuel in two weeks and had to ask the American troops for more.

If the pump fails, it's not clear that anyone in the village will know how to fix it; a secondhand pump that farmers bought themselves broke down several months ago and now sits alongside the new one, rusted and forgotten.

"It's nice that we can do these things, but this isn't long-term development," said Princeton Lyman, the director of the Africa task force at the Council on Foreign Relations, a research center in New York and Washington. "It's good for our image ... but it doesn't substitute for general development because the troops come and go."

Still, Ghormley sees hope in his mission.

"If we fight this battle here well," Ghormley said, "we won't have to fight battles like we do in Iraq and Afghanistan."
Posted by: Dan Darling || 01/25/2006 01:03 || Comments || Link || E-Mail|| [393 views] Top|| File under:
Africa Subsaharan
An older post that may shed some light on the Nigeria attacks
SECURITY agencies in the country may have been placed on red alert following an alarm raised by the Federal Government that it had uncovered a 10,000-man terrorist organisation in the Niger Delta region whose motive is to disrupt Nigeria's oil production by kidnapping and killing oil workers.

Government also expressed concern over the activities of an Algerian terrorist group, the Salafist Group For Preaching and Combat (GSPC), believed to be affiliates to the dreaded Al-Qaeda, which it said has recruited and trained many Nigerians on destructive and sabotage acts against the country's interests.

Director-General of the National Intelligence Agency, Ambassador Uche Okeke, who made the revelations in Abuja, disclosed that these groups were being sponsored by foreigners in connivance with wealthy individuals within the country who mean Nigeria no good.

He told Sunday Vanguard: "Though some people might dispute this, the fact is that terrorist activities have been established in the Southern part of the country, particularly in relation to the activities of the Ijaw militants in the Niger Delta area. This area has remained volatile with incessant disruption of oil exploration activities, kidnapping and killing of oil workers."
"This group whose total strength is estimated at 10, 000 is equipped with sophisticated weapons that facilitate its attacks against oil related targets especially oil installations in the area. But for the intervention of the federal government through dialogue, the situation would have been worse", the DG said, explaining, "How and where this group acquired its weapons is still a mystery and source of concern to government."

He disclosed that the recent spate of violence in Nigeria particularly in some Northern states like Yobe and Borno had underscored the reality of the presence of terrorist intentions against Nigeria.

"The fact that Nigeria was listed by Osama Bin Laden among five apostate states ripe for revolution also confirms our worst fears'' the intelligence chief said and pointed out: "It is on record that out of these five states, Nigeria is the only country yet to experience a major attack by Al-Qaeda or its sympathizers."

"Furthermore, the activities of the Algerian terrorist group, the Salafist Group For Preaching and Combat (GSPC), in the Sahel countries of West Africa from Mauritania to Niger Republic and Nigeria are sources of concern to us", Okeke said. It is instructive that three Nigerians were among the GSPC combatants captured by Chadian soldiers during an exchange of fire between Chadian forces and GSPC terrorists in April 2004. There were also some Nigerians among those killed by the Chadian troops", he disclosed.

The NIA boss concluded: "You would recall that at least 17 people were killed in Yobe between December 2003 and January 2004 when the self styled Talibans, otherwise known as ''Al-Sunna wal Jamma'' attempted to impose what they called purification of Islam on the community where they set up their well fortified military styled camps. The group also attacked two local government headquarters in Borno State in September 2004 causing death, destruction and pain to many people. These events are linked with international terrorism organizations, and there is evidence of foreign funding for the group."
"You may also want to know that in December 2003, the NIA provided information about a planned terrorist attack on the MEGA PLAZA in Lagos, which is owned by an Israeli citizen. The Agency, the department of State Services and the Nigerian Police Force mobilized pre-emptive forces on receipt of the plan."

"Though the attack did not take place most probably because of the presence of security operatives in and around the area, it shows that Nigeria is very vulnerable and could become target for terrorist attacks from international terrorists organizations." Okeke disclosed that, "in July this year, operatives of the NIA interrogated one Al-Qaeda operative in Tripoli, Libya who confirmed that he was sent to Nigeria by the Al-Qaeda organization in late 2003 to arrange a number of targets for them."

"He successfully concluded his assignment and sent his reports to his handlers in Afghanistan through a Nigerian he recruited before leaving the country in October 2004. The Nigerian was arrested by Pakistani authorities while trying to return to Nigeria having delivered the Al-Qaeda operatives work to their handlers".
Posted by: Dan Darling || 01/25/2006 00:39 || Comments || Link || E-Mail|| [341 views] Top|| File under:
Arabia
TV Comedian-Turned-Suicide Bomber
MEMRI



Following is rare footage of TV comedian-turned-suicide bomber Muhammad Shazzaf Al-Shehri, which was aired on Al-Arabiya TV on December 17, 2005.
...
In the West, the woman is degraded.

We treat the woman like a protected pearl. A hidden pearl, a protected pearl.



jeeez..wota Creep




Posted by: Ebbomoling Claitle1810 || 01/25/2006 06:37 || Comments || Link || E-Mail|| [344 views] Top|| File under:
Bangladesh
The growing Islamist threat to the stability of Bangladesh
Between August and December 2005, a series of attacks hit Bangladesh, collectively killing 12, wounding hundreds of others and involving the country's first suicide strikes. In the most audacious assault on August 17, 434 homemade bombs were set off in 63 districts over the course of just one hour. This unprecedented bout of violence has thrust the country to the forefront of regional and global terrorist attention, generating fears that a new jihadist beachhead is emerging in this predominantly Muslim nation of roughly 144 million people.

Two main militant organizations currently exist in Bangladesh: Jama'at ul-Mujahedeen Bangladesh (JMB, or the Bangladesh Assembly of Holy Warriors) [1] and Harakat-ul Mujahideen Bangladesh (HuJI-B, or Movement of Islamic Holy war–Bangladesh).

The JMB, which first came to prominence in 2002, is alleged to operate in 57 districts across Bangladesh. According to regional sources, the group is able to call on roughly 10,000 full-time and 100,000 part-time cadres and has recently formed a 2,000-strong suicide squad. The organization is thought to be led by a triumvirate consisting of a spiritual emir, Maulana Abdur Rahman, and two operational commanders, Siddiqur Islam and Muhammad Asadullah al-Ghalib. Together, these three individuals have worked to forge a movement to replace Dhaka's secular legal system with one based on Islamic law, and to ensure the eradication of all non-Muslim influences in the country.

The JMB took responsibility for the August 17 bombings, as well as three subsequent suicide strikes during November and December that killed 18. Leaflets written in Arabic and left at the sites of several of the earlier mid-year attack locations appear to confirm that the group's immediate goal is to terrorize the Bangladeshi judiciary in preparation for the full institution of Sharia rule: "It is time to implement Islamic law in Bangladesh. There is no future with man-made law."

Similar to the JMB, HuJI-B aims to establish a fully-fledged Muslim theocracy in Bangladesh. Intelligence sources in Delhi, however, assert that the organization's real intent is to foster an Islamic revolution in India's northeast by working in conjunction with radicals based in Jammu and Kashmir, as well as Assam.

HuJI-B's roots date back to 1992, although it is only since 2000 that it has emerged as a prominent militant entity. Shauqat Osman leads the group, overseeing an operational cadre that is believed to number 15,000, of which 2,000 are described as hardcore. Most of these radicals are based in cells scattered along a stretch of coastline that runs from the port city of Chittagong to the Burmese border.

Most of HuJI-B's past actions have been directed against Bangladesh's Hindu minority as well as the country's moderate Muslim population. Western officials have expressed concern, however, that this focus has steadily expanded in recent years to include aggression against international aid agencies. There is widespread speculation that the group was responsible for a slate of firebomb attacks on Christian-oriented non-governmental organizations (NGOs) in early 2005.

The Bangladesh National Party (BNP), the dominant party in the coalition government that was formed in 2001, has moved to stymie the activities of domestic Islamic militants. JMB and HuJI-B were both been outlawed in 2005, following the August, November and December attacks, and the government authorized widespread detentions. The BNP's actions reflect a growing awareness of the internal threat posed by these two outfits, as well as pressure for more concerted counter-terrorist action by international financial and donor institutions (upon which Bangladesh is heavily dependent).

Despite these efforts, JMB and HuJI-B continue to enjoy broad latitude, largely because they retain the backing of the Jamaat-e-Islami Bangladesh (JIB) and Islami Oikya Jote (IOJ). Both parties, which are part of the ruling administration and forceful advocates of a Sharia system, have studiously worked to limit the scope of measures aimed at disrupting the activities of fundamentalist Islamists. This allows the JMB and HuJI-B to steadily expand their national presence. Indian commentators additionally allege that the two outlawed organizations directly benefit from support provided by elements within Dhaka's Directorate of Field Intelligence (DFGI) and that it is this that accounts for the scale and sophistication of recent attacks.

Just as importantly, JMB and HuJI-B are thought to have established at least tenuous ties with foreign Islamist entities to buttress their current militant activities. Financially, funds have reportedly been sent from individual donors in the Middle East, allegedly channeled through prominent Arab NGOs such as the Revival of Islamic Heritage and the Al-Haramaine Islamic Institute. Operationally, there is speculation about the external provision of training and expertise. The advent of suicide attacks has been taken as evidence of outside influence, as well as the make-up of the improvised explosive devices (IEDs) used in many of last year's assaults.

The BNP-dominated administration now faces an overt challenge to its authority, which, worryingly, manifest the operational hallmarks common in the wider international jihadist movement. At the same time, the coalition government continues to be constrained by the actions of its JIB and IOJ partners and arguably lacks the complete loyalty of the country's security and intelligence apparatus. Under such circumstances, the future prospect for stability in Bangladesh is bleak.

Notes

1. Another group, the Jagrata Muslim Janata Bangladesh (JMJB), is thought to be a front name for the JMB.
Posted by: Dan Darling || 01/25/2006 03:01 || Comments || Link || E-Mail|| [384 views] Top|| File under:
Hasina accuses govt of faking attempt to nab militants
Opposition Leader Sheikh Hasina has said while the Islamist militants don't get killed in crossfire, the snatchers are not being spared from such killing. Hasina, also the president of the Awami League (AL), accused the ministers and BNP lawmakers of patronising the militants and said the government is staging drama in the name of apprehending them.


Methinks the lady has a point. I think we've noticed here that it's the Purbo Banglar Commies and the other upazila hard boyz who regularly get bumped off in crossfires. I can't recall having seen an Islamist whose accomplices opened fire on RAB at 3 a.m., unfortunately fatally perforating him as he tried to beat feet.

Funny you should mention that, Fred: Two armed cadres of outlawed Purbo Banglar Communist Party (PBCP) Janajuddha faction were killed during an encounter between Rapid Action Battalion (Rab) and their associates yesterday in Khulna. They dead are Mofazzel Hossain alias Mofa, 32, and Sheikh Golam Mostafa alias Mosto, 30.
The encounter between the Rab members and the PBCP outlaws took place at 9:30pm during an arms recovery operation at Jabusha village under Rupsha upazila of the district. The Rab seized one revolver, two pipe guns and 16 bullets from the place of encounter. According to Rab, Mofazzel was arrested at Uttara in the capital while Mostafa was arrested in Rayermahal area of Khulna city on Monday. Both were wanted in a dozen of murder and several other criminal cases filed with different police stations in Khulna and Bagerhat. They were also involved in extortion, rape and kidnapping, Rab said.
Posted by: Fred || 01/25/2006 00:00 || Comments || Link || E-Mail|| [366 views] Top|| File under:
Britain
Foreign office minister regrets misinforming parliament on rendition
A Foreign Office minister last night expressed regret at misinforming parliament over meetings with the United Nations on extraordinary rendition. In a written reply to a question from to Liberal Democrat Lord Oakeshott, Lord Triesman explained why he told peers that Foreign Office officials had not held talks with the UN on the alleged use of British airports for secret CIA flights, before admitting that a meeting had taken place.

It has been confirmed that Martin Scheinin, the UN Human Rights Commission's special rapporteur, travelled to London for meetings with Home Office and Foreign Office officials in November last year.

Lord Triesman said : "I very much regret this oversight." "Extraordinary rendition was not raised at the Foreign and Commonwealth Office meeting. But I understand it was covered at the meeting in the Home Office in which an FCO official participated.

"The officials who prepared my answer to your original question apparently overlooked that fact.

"The purpose of the Home Office meeting was to discuss the government's terrorism legislation and policy of deportation with assurances. Extraordinary rendition was raised briefly.

"We have sought throughout to keep parliament informed of developments and will continue to do so if new information comes to light," he said.

Fresh demands were made last night for a UK inquiry into so-called ghost flights after Europe's human rights watchdog claimed EU governments almost certainly knew the CIA was "outsourcing torture" by flying al Qaeda suspects through their territories, including the use of Scots airports.

Dick Marty, the Swiss MP investigating rendition claims for the Strasbourg-based Council of Europe, said: "The entire continent is involved. It is highly unlikely that European governments, or at least their intelligence services, were unaware of the rendition of more than a hundred persons affecting Europe."


"We have no proof, of course, it's highly unlikely!"

Last night Angus Robertson, the SNP's foreign affairs spokesman, called for disclosure from London and Edinburgh, saying: "This is a serious issue about our standing in the world and the UK government and Scottish Executive need to end the culture of secrecy."

Nick Clegg, LibDem foreign affairs spokesman, insisted there ought to be a full government inquiry on rendition. Liberty, the civil rights group, said that if the government did not carry out an investigation, then it could be "complicit in acts of torture".

Tony Blair's spokesman dismissed Mr Marty's report, saying: "From what I have heard, there seem to be no new facts."

Posted by: Dan Darling || 01/25/2006 00:55 || Comments || Link || E-Mail|| [370 views] Top|| File under:
Caribbean-Latin America
Protests open Venezuela meeting
Thousands of anti-globalisation protesters have marched through the Venezuelan capital, Caracas, at the start of the World Social Forum. The protesters shouted anti-war slogans and many of them carried banners criticising US President George W Bush.

Any puppets? Can't have a rally without giant puppets

The annual meeting is seen as an ideological alternative to the World Economic Forum, attended by business leaders in the Swiss resort of Davos. Delegates will discuss fair trade, debt forgiveness and indigenous rights. The country's President, Hugo Chavez, is attending the six-day forum.

Some 10,000 people from 54 countries joined the anti-war march in Caracas. Peace activist Cindy Sheehan, the mother of an American soldier killed in Iraq, addressed the crowds, saying the US needed to bring its troops home immediately.

Ah, I knew there'd be a puppet
Posted by: Steve || 01/25/2006 08:02 || Comments || Link || E-Mail|| [349 views] Top|| File under:
Caucasus/Russia/Central Asia
More details on Abu Omar al-Saif emerge
The announcement of the killing of Abu Omar al-Saif, "the mufti of Arab fighters in Chechnya", on December 12, 2005, shed light on the movement's future and its presence in Chechnya. While the Russian government did not deny or confirm the news until December 16, 2005, Arab newspapers and forums covered the incident and published details on Abu al-Saif's life that correspond to a large degree with what was published in Jamestown's Terrorism Monitor on April 23, 2004 (Volume 2, Issue 8). The surprise was that qoqaz.com, the Chechen Arab fighters' website, came back online with news about al-Saif's killing, so much so that his brother said that "he learned about the his brother's killing from several parties, but became sure of it when he saw it on the Arab fighters in Chechnya's official website" (Al-Hayat, December 11, 2005).

ohammad Bin Abdullah al-Saif al-Jaber al-Buaynayn al-Tamimi is from the Bani Tamim tribes that are widespread in the Arabian Peninsula. His tribe is originally from Jubail in northeast Saudi Arabia. He was born in Qassim and died at the age of 37. Abu Omar al-Saif's brother, Ali al-Tamimi, told the al-Hayat newspaper, "my brother participated in jihad in Afghanistan. He studied with Dr. Abdullah Azzam then returned to Saudi Arabia after the Russian army's withdrawal and the civil war broke out in Afghanistan. My brother completed his university education in the College of Sharia at Imam Muhammad Bin Saud Islamic University. Upon graduation, he was offered a job opportunity in the judicial field, but he declined and joined up with the Mujahideen again" (Al-Hayat, December 11, 2005).

The Al-Rai Al-Aam newspaper in Kuwait published the details of his trip to Afghanistan in 1986, where he stayed for two years. During that time, he only went back home once. Later, he returned home and graduated with honors from Imam Muhammad Bin Saud Islamic University. The newspaper also indicated that Abu Omar al-Saif went back to Chechnya in "1996 with his Saudi wife; two-year-old firstborn son; and two-month-old daughter, Asmaa, at the time" (Al-Rai Al-Aam, December 11, 2005).

Abu Omar al-Saif, who was responsible for the Islamic courts in Chechnya when then-Chechen president, Zelimkhan Yandarbiev, attempted to declare Chechnya an Islamic state, became an ideologue of the Arab fighters in Chechnya and connected the presumed state in Chechnya with groups of Muslim clerics in the Arabian Gulf (qoqaz.com). He wrote several articles and books on the issues of Iraq and democracy that did not depart from the jihadist movement's literature.

Abu Omar al-Saif married a Chechen woman, who was killed with him in Chechnya. (He was not killed in Dagestan, as some media claimed). He had three children with his Saudi wife—the youngest a six-year-old boy he had in Chechnya when his wife was staying with him before she returned to Saudi Arabia in 1999 with all her children.

Abu Omar al-Saif had "five brothers, two older ones, Mubarak and Ibrahim, who work at the Royal Commission in the Jubail Industrial Zone East of the Kingdom of [Saudi] Arabia, and three younger ones: Faisal, Badr and Ali, respectively. He also had six sisters. His father died while Abu Omar was in college, and his mother still lives with her children in Jubail, where the whole family moved after they left Qassim" (Al-Rai Al-Aam newspaper, December 11, 2005).


That's the good information, now we get into the apologetics for Basayev and Co. Irrespective of how one feels about Russian policies in Chechnya, it's cognitive dissonance to believe that there isn't an international component at work there.


The announcement of the killing of al-Saif, which comes in the context of the killing of a number of Salafi-Jihadist leaders in Chechnya, beginning with Khattab, Abu al-Walid al-Ghamidi and Abu Ahmad al-Azimi, raises questions about the effect of Russia's policy in Chechnya and the likelihood of it succeeding in ending the violence that has been raging in the republic for a decade. Russian policy sees the assassination of Salafi-Jihadist and Chechen resistance leaders as a way to break up those groups. At the same time, Russia used the presence of Arab fighters in Chechnya to claim that there exists a connection between the Chechen resistance and "international terrorism" and thereby to justify its brutal war on Chechnya.

Yet the reality is the opposite. Since September 11, the Salafi-Jihadist movement in Chechnya has been facing a dilemma, because the Arab fighters' great financial capabilities, which were what legitimized their presence in Chechnya, changed as a result of the international community's steps to end funding for Jihadist groups, which cut the channels of financing for Arab fighters in Chechnya." In addition, the number of Arab fighters in Chechnya is limited because the path is blocked to young men willing to join the groups fighting in Chechnya. A review of the autobiographies of some Salafi-Jihadists in various parts the world indicates that after 2001 a large number of young men tried to go to Chechnya but failed, or left Chechnya to go engage in "jihad" in their own countries or other conflict zones.

Thus, we note that the situation of Salafi-Jihadists in Chechnya is already difficult. The killing of al-Saif is simply part of that context or crisis. This shows that Russian policy in Chechnya has failed, because the number of resistance operations is increasing despite the weakness of the Salafi-Jihadist movement, meaning that the effect of this movement is limited in comparison with the national Chechen resistance. The killing of Salafi-Jihadist leaders or their absence from Chechnya will not end the resistance. On the contrary, it will release the Chechen resistance from the burden of being connected with international terrorism.
Posted by: Dan Darling || 01/25/2006 03:03 || Comments || Link || E-Mail|| [363 views] Top|| File under:
China-Japan-Koreas
US increasing pressure on North Korea
South Korea's president on Wednesday warned Washington against pressuring North Korea to force the totalitarian regime's collapse, apparently rebuffing U.S. demands that Seoul move against Pyongyang's alleged illegal financial activities.

Meanwhile, the North reiterated Wednesday that it will stay away from international negotiations on its nuclear programs until recently imposed U.S. sanctions over the illegal activities are lifted.

Appearing at his annual New Year's news conference, President Roh Moo-hyun avoided directly answering whether the South believes the North is engaged in counterfeiting, money laundering and drug trafficking, as Washington alleges. He said the matter required review and consideration of how measures are "related to efforts to resolve the nuclear issue and if that involves any intention to pressure North Korea's regime."

But Roh said coercive steps were not the way to resolve the latest dispute over the North's nuclear ambitions, which erupted in late 2002 after U.S. officials accused Pyongyang of running a secret uranium enrichment program.

"I don't agree to some opinions inside the U.S. that appear to be wanting to take issue with North Korea's regime, apply pressure and sometimes wishing for its collapse," he said. "If the U.S. government tries to resolve the problem that way, there will be friction and disagreement between South Korea and the U.S."

He added that there's no such friction yet because the opinions don't reflect current U.S. policy.

Despite that, tensions between the South and Washington were laid bare when South Korea's Foreign Ministry said Wednesday that it hadn't been asked by a visiting U.S. Treasury Department delegation to take action to prevent illegal financial activity by the North.

The U.S. officials were on a trip through the region to present evidence of their claims against Pyongyang, and a statement from the U.S. Embassy on Tuesday said they had urged the South to strengthen controls to prevent proliferation of weapons of mass destruction by financially isolating those who seek to do so and their support networks.

"The U.S. Treasury Department team did mention the need for general cooperation ... but didn't urge our government to take specific actions, either officially or unofficially," the South Korean Foreign Ministry said.

The ministry said the embassy's press release on the visit "overstates some of what was discussed between the two sides and does not correctly reflect" the discussion.

But U.S. Embassy spokesman Robert Ogburn said "we still stand by our press release," declining to give details of what exact measures were discussed.

Washington has rebuffed Pyongyang's demands for lifting the sanctions to resume six-nation nuclear talks, saying the measures are unrelated to the weapons issue.

On Wednesday, the North repeated its demand.

"If the U.S. truly wants the resumption of the six-party talks and their progress, it had better opt for lifting its financial sanctions against (North Korea) and coexisting with it," the North's official Korean Central News Agency said in a commentary.

The nuclear talks have failed to make any progress since September on implementing an agreement where the North pledged to abandon its atomic programs in exchange for security guarantees and aid.

Seoul been noncommittal on whether it shares a U.S. belief that the North engaged in illicit activities, apparently out of concern it could affect a resolution of the nuclear crisis.

In September, the United States slapped sanctions on a bank in the Chinese territory of Macau, alleging it helped the North distribute counterfeit currency and engage in other illicit activities.

Washington also has sanctioned North Korean companies it claimed were fronts for proliferating weapons of mass destruction.

North Korea, which had used the Macau bank for decades as a main channel for outside funds, called the sanctions a "sheer lie" and evidence of U.S. hostility against the communist regime.

Wary of Pyongyang's anger, South Korea also hasn't committed itself to the Proliferation Security Initiative, which involves maritime drills to stop and search ships suspected of carrying nuclear, chemical and biological weapons, materials to make them, or missiles to deliver them.

But the South said Tuesday it will provide "possible cooperation" with the effort, such as sending delegates to observe exercises and including weapons of mass destruction interdiction drills in regular military exercises with the U.S.

South Korea made clear that it was not considering participation in PSI drills or providing logistical support.

About a dozen PSI drills have been held since the program was launched in 2003 with 11 countries. Since then, five other countries have actively participated, while 60 more expressed support of its goals.
Posted by: Dan Darling || 01/25/2006 01:22 || Comments || Link || E-Mail|| [357 views] Top|| File under:
S. Korea wants to take wartime military control from U.S.
South Korea's president said Wednesday that he hopes for for an agreement this year on taking back wartime control of the country's military from the United States. South Korea transferred control of its forces to a U.S.-led U.N. command in 1950 that helped the country repel invading communists from North Korea during the Korean War. The conflict ended in a 1953 truce, but control over the South's forces remained with an American general as chief of the U.N. command, or the South Korea-U.S. Combined Forces Command. In 1994, South Korea regained peacetime control of its military, but the chief of U.S. forces in South Korea is still able to take control during wartime.
Posted by: Fred || 01/25/2006 00:00 || Comments || Link || E-Mail|| [394 views] Top|| File under:
EU complicit in renditions, secret prisons
A bit of a different spin than that the original CNN report had to it.


In his initial report to the Council of Europe on alleged secret prisons run by the CIA in eastern Europe to question terror suspects, a Swiss investigator said there was evidence of the "outsourcing" of torture by the United States, adding it was likely a number of Europe nations or their intelligence agencies knew about it.

"It has been proved -- and, in fact, never denied -- that individuals have been abducted, deprived of their liberty and transported ... in Europe, to be handed over to countries in which they have suffered ... torture," said Swiss Senator Dick Marty in a written statement.

Last month, the group Human Rights Watch said it had "not reached final conclusions about CIA operations in eastern Europe," but had collected information that CIA airplanes traveled from Afghanistan in 2003 and 2004, making direct flights to remote airfields in Poland and Romania, and sometimes passing through other European nations.

According to Marty, the alleged operations involved more than 100 people.

While admitting there was no formal, irrefutable proof of the existence of secret CIA detention centers in Romania, Poland or any other country, Marty said there was "a great deal of coherent, convergent evidence pointing to the existence of a system of 'relocation' or 'outsourcing' of torture."

U.S. State Department spokesman Sean McCormack on Tuesday afternoon called the report "old ground having been plowed."

"Same old reports wrapped up in some new rhetoric," he said. "There's nothing new here."

McCormack repeated what U.S. Secretary of State Condoleezza Rice said she told European leaders on a trip to the continent in December: "The United States does not torture. We respect the sovereignty of our European friends and allies."

He added, "Most importantly , the United States and Europe are fighting a common fight against terrorism."

During her talks in Europe, he said, Rice "got down to the core issue" of the challenge of fighting terrorism in a free society."
Posted by: Dan Darling || 01/25/2006 00:52 || Comments || Link || E-Mail|| [537 views] Top|| File under:
Istanbul boomers' trial adjourned
The trial of more than 70 Al Qaeda suspects in Turkey was postponed shortly after convening on Tuesday to allow a new prosecutor assigned to the case time to prepare.

The defendants, many of whom have been in prison for more than two years since 2003 Al Qaeda linked suicide bombings in Istanbul, face charges ranging from aiding and abetting terrorism to membership in a terrorist group.

Prosecutors in Turkey are assigned to different duties each year, and changing them is a routine procedure.

The trial was adjourned until March 20.
Posted by: Dan Darling || 01/25/2006 00:47 || Comments || Link || E-Mail|| [353 views] Top|| File under:
Fifth Column
ACLU sues to allow Tariq Ramadan in US
Hat tip: LGF, which has a few choice items not mentioned in the article.


The American Civil Liberties Union sued the U.S. government Wednesday for preventing a Muslim scholar from entering the country, arguing that the government was using anti-terrorism laws as "instruments of censorship." The lawsuit asks the court to find a provision of the Patriot Act unconstitutional and seeks clearance for Tariq Ramadan, a Swiss intellectual and Muslim scholar, to accept invitations to speak in the United States.

Ramadan was blocked from accepting a tenured teaching position at the University of Notre Dame when his visa was revoked in August 2004 because of a provision of the Patriot Act, said Jameel Jaffer, an ACLU staff attorney.

Jaffer said it was part of an effort by the federal government to bar foreign scholars whose political views might be contrary to those of the U.S. government. The provision blocks entry to the country for prominent aliens who used their status to endorse or espouse terrorism or to persuade others to terrorist activity, he said. "We don't think there's any evidence at all that he has endorsed terrorism," Jaffer said. "In fact, there is overwhelming evidence that he has condemned terrorism."

The government had no immediate comment, said Megan Gaffney, a spokeswoman for the U.S. attorney's office in Manhattan.

The ACLU noted that Ramadan, a visiting fellow at St. Anthony's College at the University of Oxford, had accepted British Prime Minister Tony Blair's invitation to join a government task force to examine the roots of extremism in Britain. "The government should not be using the immigration laws as instruments of censorship," Jaffer said. "Our concern is that the government is using this provision to manipulate and censor political and academic debate within the United States."

The lawsuit seeks a declaration that the Patriot Act provision is unconstitutional and a court order barring the government from relying on the provision to exclude Ramadan or any other foreign national.

Besides Ramadan, plaintiffs include the American Academy of Religion, the American Association of University Professors and PEN American Center, organizations which had invited Ramadan to speak in the United States.
Posted by: Jackal || 01/25/2006 21:17 || Comments || Link || E-Mail|| [392 views] Top|| File under:
WH preparing for impeachment?
This may be a double posting, my computer is really acting up lately, found this at Bros. Judd, article linked but OJ posted this below his link:



Headline:The GOP appears eager to portray the challenge to presidential authority as weakness on security. (Ronald Brownstein, January 25, 2006, LA Times)



SNIP



Here's all you really need to know about hos the terrorist surveillance program cuts politically, First Read notes that today:

[President] Bush visits the National Security Agency. Per White House spokesperson Scott McClellan, he will tour the agency and address NSA employees (including those off-site, via satellite) at 12:50 pm, then is expected to make some remarks to the press pool.

...

and the White House leaked to the Washington Times that they're preparing for impeachment hearings on the issue.

The President is eager to be seen defending the aggressive prosecution of the WoT and to have Democrats be seen as opposing it.

Posted by: Crase Glereter7408 || 01/25/2006 13:47 || Comments || Link || E-Mail|| [340 views] Top|| File under:
Home Front: WoT
Ishtiaq Hussain shot & companion captured in high speed chase to US-Canadian border
Original title was "Stretch of U.S.-Canada border shut down"

BLAINE, Wash. - A high-speed chase that ended in gunfire closed the U.S.-Canadian border crossing near here for hours Tuesday, authorities said. Two men sought in a California homicide were arrested after one of them was shot and wounded...A car carrying two men matching the description was seen about six miles south of the border on Interstate 5. When a sheriff's deputy tried to stop the car, the occupants sped off, reaching speeds of 100 mph...a Customs and Border Protection agent fired his gun, striking one of the men...[The two suspects] were sought in the Saturday shooting death of a 43-year-old man [in Richmond CA].
We can all be sure terrorism was not a factor
The most interesting line to me was
An unspecified number of Canadian border agents, who are unarmed, left their posts during the incident because they were concerned about their safety...Managers took over and security was not compromised

If the Canadian border agents are that concerned about their safety, they should seek different employment. They must not know there's a war on.
Posted by: Crairong Omomotch6492 || 01/25/2006 03:41 || Comments || Link || E-Mail|| [390 views] Top|| File under:
India-Pakistan
Perv's just a tad over-optimistic on the number of al-Qaeda in Pakistan
Even while acknowledging that some al Qaeda leaders may have been killed in a recent U.S. military strike in his country, Pakistani President Gen. Pervez Musharraf Tuesday insisted it's his army that's winning the war on terrorism.

He told an audience at the Nobel Institute in Norway that his military has now captured 700 al Qaeda terrorists.

"We've taken away their sanctuaries, where they were in the hundreds. Now they are only in the dozens around in the mountains and we are chasing them," Musharraf said.

But there are many more out there, and they want the world to know it, reports CBS News correspondent Jim Stewart.

Somehow, the ones being chased continue to find time to make home movies. The latest batch on a terrorist-linked Web site show volunteers being trained in small arms and tactics somewhere in Afghanistan near the Pakistan border. They leave no doubt who their targets are – and even display ground to air missile capability.

Lately al Qaeda and Taliban-linked Web sites have been flooded with such videotapes that purport to show terrorists setting up shop once again in the region. But some appear well over a year old. It's impossible to date others, and U.S. counter-terrorism officials warn not to read too much into them.

Still, they are impressive. There are detailed classes on how to construct anti-personnel mines. Future operations are explained, complete with topographical maps. New volunteers give testimonials — one appears to speak English with an Australian accent.

But who can tell whose voice that really is behind the head dress?

There are even housekeeping scenes – glimpses inside a terrorist dormitory, a well-made camp fire and the evening meal of lentils and fresh baked bread.

The videos are all accompanied by background messages from Osama bin Laden.

It is hard to tell what it all means in the end. However, the movies suggest Pakistan has more than just a few dozen terrorists still on the loose, which may explain the mounting number of U.S. missile strikes there.
Posted by: Dan Darling || 01/25/2006 00:51 || Comments || Link || E-Mail|| [348 views] Top|| File under:
Tribal leader demands 'Kashmir-like autonomy'
GHALANAI: A tribal leader demanded Azad Jammu and Kashmir-like status to seven tribal regions along the Afghanistan border, while talking to reporters on Monday. "The demand for Kashmir-like autonomy does not mean separation from Pakistan," said Malik Noor Ahmed Haleemzai, president of Tehrik-e-Ittehad-e-Qabail's Mohmand Agency chapter. "Tribal traditions and customs are different from the rest of the country and they can be protected with a separate status," he said. "The NWFP's resources are limited, and whatever funds come from the federal government are embezzled before being spent on the tribl areas' development," he added. Haleemzai said the tribal areas should have their own prime minister, president and ministers, who should be tribesmen. He said the demand for autonomy was his movement's only agenda.
Posted by: Fred || 01/25/2006 00:00 || Comments || Link || E-Mail|| [401 views] Top|| File under:
Bush to Visit India, Pakistan On March Trip
President Bush announced yesterday that he will travel to India and Pakistan in March in a visit likely to be dominated by discussions of terrorism, democratic governance and the recent U.S. airstrikes in Pakistani territory. Bush met with Pakistani Prime Minister Shaukat Aziz at the White House yesterday to discuss the U.S.-Pakistan alliance and the strikes that killed at least 13 people, including women and children.
Posted by: Fred || 01/25/2006 00:00 || Comments || Link || E-Mail|| [333 views] Top|| File under:
Iraq
Zarqawi under pressure and seeking allies
On January 15 al-Qaeda in Iraq announced that it had set up an umbrella body with five other militant groups in Iraq, called the Mujahideen Shura Council, to coordinate the fight against the U.S.-led forces and confront the "Crusaders and their Rafidi (Shi'ite) and secularist followers who have seized Baghdad." The following groups are members of the Council and all share the jihadist perspective on the struggle in Iraq: Tanzim al-Qaeda fi Bilad al-Rafidayn (al-Qaeda in Iraq – Abu Mus'ab al-Zarqawi's group), the Jaysh al–Taifa al-Mansura, Ansar al-Tawhid, Al-Ghuraba, Al-Jihad al-Islami and Al-Ahwal.

The announcement comes at the end of a period of increasingly open disaffection between the "nationalist" and Islamist groups of the insurgency. Pointed comments in the announcement of the Mujahideen Council's formation reinforce this division. It described the Council's purpose to "unify all the Mujahideen's efforts, planning and decisions to abide by Allah's command," for which it has "made a covenant with Allah to fight in His cause until religion becomes Allah's in its entirety or to die in the process." The announcement noted with distaste that "other groups of people have surfaced to pull the rug from underneath the Mujahideen, seeking nothing but short-lived material benefits" (www.jihadunspun.com).

Disagreements over tactics, rumors of groups holding discussions with the U.S. military and outright internecine confrontations have progressively destroyed the "enemy of my enemy" consensus within the resistance. Despite similar nomenclature, groups such as al-Jaysh al-Islami fi al-Iraq (Islamic Army in Iraq), which do not share al-Zarqawi's extreme Islamic jihadist agenda, are excluded from the Council. The Islamic Army in Iraq, in particular, was outraged by the killing at the hands of al-Zarqawi's group of Iyad al-Azzi, a leading member of the political bureau of the Sunni Iraqi Islamic Party (see TF Volume III, Issue 1). A December 1 statement on the website of the Islamic Front of Iraqi Resistance (Jami) stated, "we are not surprised that he should have been targeted in this treacherous action from one who has set himself up as a tool in the hands of the occupier to wield in any way they so choose" (www.jami.com).

While the number of resistance activities, compared to other insurgent groups, has always been relatively small (although higher in profile), al-Qaeda has been achieving statistically fewer casualties recently. If this is anything other than a temporary hiatus, the consolidation of forces indicated by this announcement may suggest that al-Qaeda's room to maneuver is narrowing, and its ability to mount large-scale attacks is being drained by the growing trend toward "red on red" conflicts.
Posted by: Dan Darling || 01/25/2006 02:58 || Comments || Link || E-Mail|| [383 views] Top|| File under:
Four U.S. Governors Meet GIs in Iraq
BAGHDAD, Iraq (AP) - Americans should not expect the war in Iraq to be wrapped up quickly as violence and instability will likely continue, a U.S. governor said Tuesday during a visit here with three other state governors. But Arkansas Gov. Mike Huckabee said the Sunni-led insurgency was losing momentum even though insurgent attacks rose over the past year.

Huckabee flew into Baghdad from neighboring Kuwait City with Wisconsin Gov. Jim Doyle, Texas Gov. Rick Perry and Wyoming Gov. Dave Freudenthal. The four met U.S. troops and were briefed by military commanders on the state of the rampant insurgency. Perry and Huckabee are Republicans and Doyle and Freudenthal are Democrats. "A light bulb burns very brightly right before it goes out," Huckabee said of the insurgency during his first trip to Iraq. "The insurgents know they have everything to lose if democracy continues."

But he also asked for patience from the American public. "For us to expect that this is going to be rock solid and peaceful is unrealistic," Huckabee said. "Americans are impatient people. We are a people who like things solved quickly."

About 4,000 Arkansas national guardsmen are in Iraq, said Huckabee, who visited Baghdad and Tikrit during his two-day visit to Iraq. He was scheduled to fly on to Pakistan, Afghanistan, and then to Belgium for a visit with NATO officials.

Doyle told CNN that he was impressed with the high morale of the American soldiers he met during his prearranged trip to Iraq, despite threats of suicide and roadside bombings and other attacks that they face each day. "The troops have a very high morale and are very committed to the mission, and I think would very much agree with that definition," said Doyle.

About 2,000 Wisconsin National Guards forces are serving in Iraq and Kuwait. Asked whether Wisconsin had enough forces to deal with any emergency with so many troops outside the state, Doyle said at least 8,000 were still at home and capable of dealing with any crises that may arise. "But that's not to say this doesn't put an enormous drain on us," Doyle said. "It is what it is. We are very proud of our leadership of the National Guard who have managed this very difficult time very, very effectively."

Perry, from President Bush's home state, told FOX News that he sees progress in Iraq. "Obviously you're not going to rebuild a country overnight, but I think this is going along very well," Perry said.

The governors' trip to Iraq and Kuwait was arranged by the Department of Defense to provide the state leaders with an idea of the conditions under which American forces are serving.


This is a clever idea. The governors generate press in their home states; this will make page 2 or page 3 of the metro papers back home. It will get a little TV coverage. It's a nice little bit of push-back, and the DoD ought to do more of it.
Posted by: Steve White || 01/25/2006 00:01 || Comments || Link || E-Mail|| [372 views] Top|| File under:
No jail time for Welshofer over Iraqi prisoner death
DENVER - A US military interrogator convicted of killing an Iraqi general by stuffing his head into a sleeping bag was on Monday sentenced to a reprimand and fine but no jail time, local media reported. Chief Warrant Officer Lewis Welshofer must also give up 6,000 dollars of his pay and was confined to his base and place of worship for 60 days, according to the sentence handed down by a six-member court-martial board or jury.


He's convicted, his career is over, and he'll be known by other military people as someone who crossed the line.

Welshofer, who was convicted by the same panel on Saturday of negligent homicide, had faced a sentence of up to three years in military prison. He could have faced a life sentence had he been convicted of murder. Welshofer, who argued that his actions were not extreme and that interrogation rules were unclear, on Monday thanked those colleagues who supported him. "The military is a family when you get right down to it," Welshofer said on Denver television's 9News in remarks that appeared to come after the verdict. "I can't thank them enough for their support."

The officer was accused of torturing Iraqi Major General Abed Hamed Mowhoush, covering his head with a sleeping bag, binding him with electric cord and sitting on his chest until he died. The general died of suffocation at a detention center in Al Anbar province, near the Syrian border in November 2002.

Military officials could not immediately be reached to confirm the sentence.
Posted by: Steve White || 01/25/2006 00:00 || Comments || Link || E-Mail|| [534 views] Top|| File under:
Saddam Hussein Trial Delayed Until Sunday
The court trying Saddam Hussein abruptly called off Tuesday's session, asserting that some witnesses and complainants were away on pilgrimage to Mecca and did not show up. Tribunal spokesman Raed Juhi announced the delay only after a four-hour wait for Tuesday's scheduled session to start. The court is set to reconvene Sunday, Juhi said. He refused to say who the missing witnesses and complainants were, or why the court waited past midday to delay the hearing. The trial has been plagued by months of delays and postponements.
Posted by: Fred || 01/25/2006 00:00 || Comments || Link || E-Mail|| [333 views] Top|| File under:
Israel-Palestine-Jordan
Jimmy Carter says Paleoterrorists must stop terrorism
Most of this is about Hamas e.g.,



..."The Europeans and the Americans are telling Hamas to choose between arms and parliament. We say we will go for arms and parliament and there is no contradiction between the two of them," said Ismail Haniyah, a senior Hamas leader in Gaza.



but then there is this



Carter stated that Palestinians must stop terror groups, "even including a direct military confrontation."...



and



"I hope and believe that after this election there will be an extremely strong commitment by Abu Mazen [Palestinian Authority Chairman Mahmoud Abbas] and the entire Palestinian Authority... to stamp out the last vestiges of terrorism," he said.




Posted by: mhw || 01/25/2006 11:41 || Comments || Link || E-Mail|| [424 views] Top|| File under:
Mahmoud Abbas and Fatah determine to avert an electoral defeat
DEBKA: Our Exclusive Palestinian sources report: Fear of defeat at the polls in Wednesday's general election brought feuding Fatah leaders Mahmoud Abbas, Mohammed Dahlan and Jibril Rajub together and led them to a consensual decision: not to accept defeat. In places where the vote goes against Fatah, balloting will be forcibly halted. To avoid disrupting the entire electoral process for 1.3 million eligible Palestinian voters, Fatah will interfere in only a select number of the 1,008 voting stations in the West Bank and Gaza.

The two-three hours from 14:00 to 17:00 are thought to be the critical. By then the local Fatah activists should have a good idea which way the wind is blowing. If rival parties including Hamas are seen to be pulling ahead, those activists will find ways to stop the voting, whether by starting a fight, setting the booth on fire or spraying the surrounding streets with gunfire. No one can tell whether Hamas, which has heard about the Fatah decision, will fight back or tell its people to back away from clashing with Fatah.
Posted by: Steve || 01/25/2006 08:09 || Comments || Link || E-Mail|| [382 views] Top|| File under:
Olmert: Further West Bank pullouts will be necessary
Acting Prime Minister Ehud Olmert said Tuesday that Israel will have to give up parts of the West Bank in order to preserve a Jewish majority inside its borders but would keep the main settlement blocs and Jerusalem. Olmert, standing in for ailing Prime Minister Ariel Sharon at the annual Herzliya Conference, said that the main challenge facing Israel now is "setting the permanent borders of the state of Israel to ensure a Jewish majority."

In his first policy address, Olmert said Israel would have to undertake further pullbacks. "The choice between allowing Jews to live in all parts of the land of Israel and living in a state with a Jewish majority mandates giving up parts of the Land of Israel," Olmert said. "We cannot continue to control parts of the territories where most of the Palestinians live." Olmert said Israel "will keep security zones, main settlement blocs, and places important to the Jewish people, first of all, Jerusalem, united under Israeli control. There can be no Jewish state without Jerusalem under Israeli sovereignty."

He said it would be a "historical mistake to let the Palestinians escape their commitment to dismantle the terror groups." He said Israel would insist on implementing the "road map" peace plan, which requires the Palestinians to stop violence.
Posted by: Fred || 01/25/2006 00:00 || Comments || Link || E-Mail|| [327 views] Top|| File under:
Hamas campaign threatens Palestinian leadership
About 1.3 million Palestinians will head to the polls Wednesday in the first parliamentary elections in a decade -- a key vote that observers say could be pivotal in the Palestinian push for statehood. On the eve of the election, Palestinian leader Mahmoud Abbas urged Palestinians to turn out for the vote, and an array of militant groups said they would not disrupt voting, which will be held at more than 1,000 polling stations from 7 a.m. to 7 p.m. "Voting is the right of every citizen," Abbas said. "It's a national obligation because the results of the election should reflect a truthful expression of all Palestinians."
Posted by: Fred || 01/25/2006 00:00 || Comments || Link || E-Mail|| [359 views] Top|| File under:
Palestinian Candidates Condemn U.S. Program
The Bush administration's effort to increase the popularity of the Palestinian Authority and its governing Fatah party before critical parliamentary elections this week came under intense criticism Monday from a number of candidates, some of whom charged that the program amounted to illegal interference in the democratic process.

A leader of Hamas, formally known as the Islamic Resistance Movement, called for an investigation into whether the $2 million program violated the prohibition against parties receiving funds from foreign sources. U.S. officials involved in the program said it was not meant to favor one party, but the Palestinian public closely identifies the Palestinian Authority with the Fatah movement that runs it.

Candidates from several other parties said the program was an attempt to undermine Hamas in voting scheduled for Wednesday and predicted that it would backfire. "Every time the United States says it doesn't want Hamas, they boost Hamas," said Mustafa Barghouti, a former presidential candidate who is heading the Independent Palestine candidate list. "Let us do our elections entirely on our own. These interventions run counter to our efforts, and they hurt the Palestinian people. This effort was completely counterproductive."
Posted by: Fred || 01/25/2006 00:00 || Comments || Link || E-Mail|| [343 views] Top|| File under:
Syria-Lebanon-Iran
Iran accuses UK of cooperating with Ahvaz bombers
TEHRAN (Reuters) - Iran on Wednesday accused Britain of cooperating with bombers who killed eight people in the southern Iranian city of Ahvaz on Tuesday.


In my dreams


"Their (British) co-operation, either in London or Basra, is clear and we will seriously express this to British officials," Foreign Minister Manouchehr Mottaki told a news conference.


Seething to be delivered in person


"Yesterday's murders in Ahvaz were committed by those who proudly have their photographs taken with British officials. They enjoy the cooperation of British army commanders and use their facilities in Basra," he added.

"We hope British officials take this seriously, put it on their agenda and act accountably."

Britain has in the past denied any involvement with similar attacks in the region, which has seen intermittent rioting by the Islamic Republic's Arab minority who complain of discrimination by Tehran.
Posted by: Nimble Spemble || 01/25/2006 10:07 || Comments || Link || E-Mail|| [338 views] Top|| File under:
Iran racing to build up nuclear defenses
Iran is racing to dig a network of tunnels and upgrade its air defences to protect its nuclear facilities from possible attacks by America or Israel, it was reported yesterday.

Israel this week issued thinly-veiled warnings that it has drawn up plans for pre-emptive strikes against Iran. The United States insists it will not take the military option "off the table".

Seeking to avoid a repeat of Israel's 1981 air raid on Osiraq, Saddam Hussein's nuclear reactor, Iran's supreme leader Ayatollah Ali Khamenei has issued orders for the underground complexes to be completed by the beginning of July, Jane's Defence Weekly reported.

It said the network of facilities deep underground or in the sides of mountains has been built with help from North Korean designers.

Atomic inspectors discovered in 2003 that Iran was building a vast underground complex to enrich uranium near the town of Natanz.

But other facilities, such as the uranium conversion plant in Isfahan, are still above ground and exposed to attack.

Iran insists it only seeks to develop a nuclear industry for "peaceful" purposes, but the West is convinced it is trying to build nuclear weapons.

Teheran provoked an international crisis earlier this month when it restarted the enrichment programme, under the guise of "research", after it had been frozen for two years during negotiations with European countries.

At an emergency meeting of the International Atomic Energy Agency in Vienna next week, western countries will seek to report Teheran to the United Nations for possible sanctions.
Posted by: Dan Darling || 01/25/2006 01:27 || Comments || Link || E-Mail|| [537 views] Top|| File under:
Hezbollah calls for rebranding
A Hizb Allah cabinet minister has said Lebanon must respond to UN Security Council pressure to disarm the group by stating that it is defending the country against Israel, and is not a militia. On Monday, the 15-member Security Council demanded that the Lebanese government should disarm Hizb Allah's guerrillas in line with a resolution the council adopted 16 months ago. Mohammed Fneish, the energy and water minister, said on Tuesday: "This is a continuation of the American pressure to achieve the goal of enabling Israel to continue to occupy [Lebanese and Arab] territories and to expose Lebanon to Israeli schemes. It is an insult to all Lebanese that the resistance is called a militia.


"It's... ummm... something else."

"If we tell them this is a resistance and not a militia, it'll prevent such interference in our affairs."


"What's the diffo between a resistance and a militia?"
"Turbans. We got green turbans."

Fneish's call is central to a government crisis that saw him and four other Shia Muslim ministers boycott cabinet sessions in December. They linked their return to a demand that Hizb Allah's armed wing be considered legitimate and not a militia that must disarm. The ministers, all pro-Syrian, suspended attending cabinet sessions over a cabinet vote calling on the UN inquiry into last year's assassination of Rafik al-Hariri the former Lebanese prime minister, to include other political killings.
Posted by: Fred || 01/25/2006 00:00 || Comments || Link || E-Mail|| [376 views] Top|| File under:
Iran defends planned Holocaust conference
Iran on Tuesday defended its plan to organize a conference to examine what it terms the scientific evidence for the Holocaust. At the United Nations, the Israeli ambassador said the conference plans were proof that Iran was run by an "extreme, fundamentalist, lunatic regime."


Has Gillerman been reading Rantburg?

The planned conference, which has drawn condemnation from Western leaders, is yet another step in hard-line President Mahmoud Ahmadinejad's public campaign to make an ass of himself against Israel. "For over half a century, those who seek to prove the Holocaust have used every podium to defend their position. Now they should listen to others," Iran's Foreign Ministry spokesman, Hamid Reza Asefi, was quoted as saying Tuesday by the official Islamic Republic News Agency.


... to include photography, motion pictures taken at the sites, captured records of the Nazi regime, eye witness testimony, and other such inconsequential data.

Ahmadinejad already had called the Nazis' World War II slaughter of 6 million European Jews a "myth" and said the Jewish state should be "wiped off the map."


That was when even the guys wearing intellectual blinders started to get the uncomfortable feeling — so far sternly suppressed — that he might be a nutbag.

Dan Gillerman, Israel's ambassador to the United Nations, said the planned conference was "proof of what a global threat Iran really is."


Yassss... A major nation straddling the Middle East and Central Asia, with lots of oil money to blow on foreign adventurism and a large pool of unemployed youth to mobilize, striving for nuclear weapons and ruled by men in really tight turbans. You might say that.

"I fear that the only reason Iran is showing so much interest in the Holocaust is because they may be preparing another Holocaust and it is up to the world and the United Nations to prevent that from happening," Gillerman told The Associated Press on the sidelines of the opening of the "No Child's Play" exhibit at the U.N. commemorating Holocaust remembrance week.


Right, Dan. The UN. Preventing something. Uhuh. That happens all the time.

IRNA quoted Asefi as saying: that "blind prejudice together with political interests and aims have closed the eyes of the Holocaust defenders to the realities of the world, and they reject without any logic a scientific conference." Iran's Foreign Ministry, which was expected to sponsor the conference, has yet to fix a date or place. It was not clear who might attend.
Posted by: Fred || 01/25/2006 00:00 || Comments || Link || E-Mail|| [372 views] Top|| File under:
Iran leader was to visit bomb city
I've been to Rock City, but I haven't made it to Bomb City yet. I guess that's one of those peculiarly Islamic attractions. Wonder what the local equivalent of Muffler Man is?
Iranian President Mahmoud Ahmadinejad had been due to visit the southern city where bombs at a bank and government building killed six people Tuesday, his officials have said. Ahmadinejad had been due to visit Ahvaz on Tuesday, but his office said he cancelled the trip on Monday night. Differing reasons for the cancellation were reported: Reuters said it was due to sandstorms that would have wrecked his hallmark walks through the streets while the official Islamic Republic News Agency, quoted by The Associated Press, said heavy rain was to blame.


Sandstorms and heavy rain, huh? Lousy weather we're having this week. Careful! Don't step on all those lips!

Ahmadinejad and his entire Cabinet had been expected to meet in Ahvaz -- a city with a history of violence involving members of Iran's Arab minority -- as one of a series of visits to regional capitals to address key local issues. Lebanon's al-Manar television, run by the Hezbollah militant group, said earlier that Tuesday's bombs had been intended to kill Ahmadinejad. Its Tehran correspondent said the president had canceled his trip after a security tip-off.


That's more believable that simultaneous sandstorms and pounding rain...

Ahvaz city governor Mohammad Jafar Samari said there was no word yet on who planted the bombs. "The place where the bombs exploded was a long way from where the president had planned to make a speech," he told Reuters.


Which kinda negates the security tipoff, too...

Iranian news agencies said the Saman bank was gutted by fire and broken glass littered streets near the blast sites. State TV said six people were killed and 34 others wounded. Officials at Ahvaz's Mehr hospital said one person needed a leg amputating and another three of the wounded might need similar operations, AP said.


Ahah! Legume! My cape! And my saxophone!... [Blows a few bars of "St. James Infirmary"... Tries "Lady of Spain"...] So! A total of four people had legs blown off, did they? And were they, by chance, all left legs?

Iranian authorities are sensitive about protests in Ahvaz and the surrounding province of Khuzestan, which sits on most of the country's oil reserves, the second biggest in the world. Bombings took place in Ahvaz last June and October that the government blamed on Iranian Arab extremists whom it claimed were trained abroad and had ties to foreign governments, including Britain.
Posted by: Fred || 01/25/2006 00:00 || Comments || Link || E-Mail|| [504 views] Top|| File under:
Terror Networks
Interpreting the Koran
January 25, 2006: Many counter-terrorism operators are becoming expert in the complexities of Islamic theology. Partly, this is due to there being over fifty different sects in Islam. Only a few of these sects back Islamic terrorism. It's well known that the Wahhabi sect, from Saudi Arabia, is one of the most conservative and intolerant forms of Islam. What is less well known is that there are several different versions of the Islamic scriptures, the Koran, in circulation. Some of them are more conducive to aggression and terrorism than others. The original version of the Koran, created in the early days of the Prophet Mohammed's religious life, was a lot mellower than any subsequent version. Once Islam began to spread rapidly, often via the use of force, another version of the Koran appeared, one that was more agreeable to the use of violence in spreading Islam, and dealing with non-believers (infidels).

Things got worse in the 18th century, when the Wahhabis revised interpretations of the Koran to incorporate more inflammatory and violent examples of what Allah intended for the faithful to do while spreading the faith and dealing with infidels. The rhetoric got jacked up still more in the 1920s, when social critic, and Islamic radical, Sayyid Qutb tweaked the scripture once more. The Wahhabis admired Qutb's work. Unfortunately for the Egyptian Qutb, his countrymen did not, and he was condemned to death in 1966. But by then, the Wahhabis were the beneficiaries of a growing flood of oil money. If was considered virtuous for wealthy Saudis to contribute to religious charities, nearly all of them run by Wahhabis. Much of the money was used to establish pro-Wahhabi mosques overseas, run by clerics who could be trusted to preach the Koran as followers of Wahhab and Qutb saw it. This went largely unnoticed in the West until the 1990s. The full import of this bloodthirsty version of Islam became apparent to even the slow learners on September 11, 2001.

While Wahhabi Islam may not be very tolerant, most other sects are. Counter-terrorism efforts are now directed towards convincing the majority of Moslems, those who don't subscribe to Wahhabism, to openly condemn this pro-terrorist movement. This approach is having increasing success. Even many Saudis are having second thoughts about blindly following Wahhabi interpretations of the Koran. The true face of Islamic terrorism is losing whatever luster it ever had, and many Moslems are seeing the connection between the murderous violence, and the hate filled theology of Qutb and the Wahhabis.
Posted by: Steve || 01/25/2006 09:34 || Comments || Link || E-Mail|| [350 views] Top|| File under:
Al-Zawahiri may be planning new attacks on US
The last three months have been a busy media season for al-Qaeda deputy leader Ayman al-Zawahiri. He has released a number of lengthy statements addressing the earthquake in Pakistan, the perfidy of President Musharraf's government, elections in Iraq, Saudi Arabia, and Egypt, and the military situations in Iraq and Afghanistan. The core of the two most recent statements, however, seems more ominous. Released on January 6 and 7, 2006, the statements focus on three items: the coming mujahideen victory in Iraq, a new warning to the American people and an updated version of a warning to Americans first issued in 2002.

January 6 Statement

Zawahiri's January 6 video statement—which was produced by al-Qaeda's as-Sahab for Media Production in December 2005—covers a variety of subjects, but hones in on rallying Islamists on the basis of the Bush Administration's recent public discussion of the likelihood of some U.S. troop withdrawals from Iraq in 2006. "I said to you over a year ago," Zawahiri reminds his audience, "that the Americans' departure form Iraq has become a matter of time and nothing else" [1].

"I will congratulate it [the Islamic nation] today on the victory of Islam in Iraq.…Bush the liar was forced to announce in late November [2005] that he would withdraw his troops from Iraq. However, being addicted to lying, his justified his withdrawal by saying that the Iraqi troops have reached a good level and that he would not announce a timetable for withdrawal.

O liar and imposter: You have not stopped making yourself a laughingstock of the world. If your troops—with their aircraft, missiles, tanks, and fleets—are moaning, bleeding, and seeking a way out of Iraq....Bush: You have to admit that you have been defeated in Iraq, that you are being defeated in Afghanistan, and that you will be defeated in Palestine soon, with God's help and strength" [2].

In an interesting and apparently first-time occurrence, al-Qaeda leader in Iraq Abu Musab al-Zarqawi, on January 8, 2006, issued nearly simultaneous statements on the internet that complemented Zarwahiri's. "Since the start of mujahideen operations after the fall of the Baathist regime until today," Zarqawi said of the coming victory in Iraq, "nearly 800 martyr operations aimed at crusader targets and military convoys have been carried out....America has been defeated and it is just a matter of how bad the defeat will end up to be. I am not in a hurry for the Americans to leave, for the mujahideen enjoy slaughtering them….O nation of Islam, America today is drawing its last breath" [3]. Zarqawi also followed Zawahiri's lead on directly threatening Israel, saying that his group's recent "Rocket Expedition" against Israel was done on the "instructions of the sheikh of the mujahideen, Osama bin Laden…." Zarqawi said that the rocket attack "was only the start of a blessed in-depth strike against the Zionist enemy" [4].

In the statement of January 6, 2006, Zawahiri again goes out of his way to warn Americans that another al-Qaeda attack in the United States is inevitable if they do not listen to al-Qaeda's statements and begin to understand that the mujahideen's motivation is based on U.S. actions in the Muslim world. "People of the Crusader Alliance: Do you know the reason for your defeat in Iraq and losses in Afghanistan and Palestine?" Zawahiri asked.

"Simply, the basic reason is that you refuse to admit the truth. You follow illusions….The reality you refuse to admit is that the Islamic nation will not allow you to treat it as you treat slaves and animals. Unless you deal with the Islamic nation on the basis of understanding and respect, you will continue to face one disaster after another. Your disasters will not end unless you leave our homelands, stop stealing our wealth, and stop corrupting leaders in our countries" [5].

January 7 Statement

The January 7, 2006 Zawahiri video appears to be unique in the history of statements by al-Zawahiri and bin Laden. The substance and much of the wording of the message— entitled "The Letter to the Americans: Why We Fight and Resist You"—was originally issued as a letter from Osama bin Laden in the 2002-2003 period. In the January 7 broadcast, however, Zawahiri is—without explanation—identified as the author. Adding to uniqueness of the video is that while a still photograph of al-Zawahiri remains visible throughout the reading of the statement, the text is read in English by Azzam al-Amriki— "Azzam the American"—and English subtitles are also shown on the screen; Azzam previously has issued statements of his own warning Americans of the coming al-Qaeda attack on their country. The use of Azzam speaking English is likely meant to impress the urgency of the warning; in essence al-Qaeda has an American speaking to and warning his own countrymen. This scenario is reminiscent of bin Laden's October 31, 2004 warning to the American people in which he used basic Arabic and very few Koranic quotes or allusions to Islamic history in an effort to make sure he was understood and taken seriously by Americans [6].

Reading the words formerly attributed to bin Laden, Azzam emphatically underscores the warning to Americans issued by Zawahiri is his new January 6 video.

"You [the American people] might argue that none of the above justifies attacking civilians for crimes they did not commit or participate in. But such an argument flies in the face of your constant refrain that your land is the Land of Liberty and you are freedom's standard-bearers in this world. Thus, the American people chose the American government with their own free wills on the basis of their agreement with its policies. Accordingly, the American people have chosen and agreed to America's backing of Israel's rape and occupation of Palestine. Conversely, the American people could, if they wished, reject the policies of their government…For these reasons, it is not possible that the American people are innocent of all the crimes the Americans and Jews have committed against us. Allah has made Qisas [retribution] an observed law. So it is our right to attack whoever attacks us, and destroy the towns and villages of those who destroy ours, and destroy the economy of those who plunder our wealth, and kill the civilians of the country that kills our civilians" [7].

Conclusion

At this point in their conflict with America, Zawahiri and bin Laden primarily aim their statements toward Muslim audiences. While their statements are genuine warnings to Americans, they have long since given up any hope of persuading U.S. leaders of either political party to understand that the motivation of al-Qaeda and its allies pivots off what America does in the Muslim world, and not off American freedoms and liberties. In this context, the January 6 and 7 Zawahiri videos—and al-Zarqawi's supporting statement—are truly meant to warn Americans. Yet, more importantly, they are also meant to remind Muslims that since the 9/11 attacks al-Qaeda has done everything in its power to fulfill the Prophet Muhammad's demand that Muslims thoroughly warn their enemies before attacking them. The use of Azzam al-Amriki speaking in English, and accompanied by English subtitles, is, from al-Qaeda's perspective, irrefutable evidence for Muslims that al-Qaeda has gone more than the extra mile to urge Americans to change their policies before they are again attacked.
Posted by: Dan Darling || 01/25/2006 03:02 || Comments || Link || E-Mail|| [352 views] Top|| File under:
Al-Qaeda's online think tank researching US economic targets
A series of documents recently (re)circulating on the internet continue to underline a pressing jihadist interest in targeting U.S. economic assets. Some of these documents are quite explicit and detailed, giving indications of specific pipelines and facilities to attack—not only in the Gulf, but wherever in the world such assets can be targeted. Terrorism Focus highlighted last month (Volume II, Issue 23) how Ayman al-Zawahiri has been urging the targeting of oil installations in the Gulf States as part of the "bleed-until-bankruptcy" strategy against the United States. More broadly, this strategy was underlined in posting last October on the forum Minbar Suriya al-Islami of Abu Musab al-Najdi's Al-Qaeda's Battle is an Economic Battle, Not a Military One, in which the targeting was extended to Kuwait, Saudi Arabia and Venezuela (www.nnuu.org.vb).

Yet a more detailed treatment on this strategy re-appeared last month on the Al-Safinat forum (http://202.71.102.108/~alsafnat/vb). The document authored by "Abu Yusuf 911" and entitled Targets for Jihad: a response to the words of Sheikh Ayman al-Zawahiri, is an extended exposition of the potential vulnerabilities of Western economies in the Middle East and around the world. The author details how best the mujahideen can strike America's "economic joints," understood in the sense of strategic centers of gravity. He divides the targeting for the mujahideen into sectors. The first is "Islamic lands seized by the Crusaders." Iraq heads the list, and here the treatise advises that the effort should not be on destroying what remains of the oil infrastructures but rather on depriving the enemy of financial gain from this "booty of war"—either by limiting exports or preventing the Americans from using the oil as fuel for their tanks, armored vehicles, aircraft, or ships. The author therefore advises the striking of bases used for these purposes. This is accompanied by URLs providing information, maps, and images on distribution networks, transportation hubs and military fuel supply depots.

Following Iraq are the Afghanistan and Central Asian arenas. The treatise cites (with accompanying URLs) U.S. and Western strategic theories on the region, mentioning by name the book The Grand Chessboard by former National Security Advisor Zbigniew Brzezinski, and featuring analyses by Vice President Dick Cheney and U.S. Congress Reports. This section, which also cites revenue from heroin production as a U.S. strategic target, gives details on pipeline, refineries, and pumping stations, focusing in particular on the Caspian Sea sector, and providing names and addresses of companies associated with the industry.

The second sector for activity are territories through which oil wealth passes, focusing on the United States and the state of Alaska in particular. The Alaska section is furnished with URLs that provide information on its oil distribution infrastructure, capacities, routes, facts and figures, and notably the Wall Street Journal article by Jim Carlton (October 8, 2001) detailing the attack on the pipeline and its "vulnerability to sabotage." The author suggests attacking it during the months of June and July, and at the pipeline's most isolated point, ideally in a heavily-wooded area so that an accompanying forest fire will maximize the delays to repairing the pipeline. States crucial in oil production and storage such as Texas, California, Louisiana and Oklahoma are also featured. As to the mujahideen most suitable for such operations, Abu Yusuf suggests "our Muslim brothers living in the land of the American rabble," (non-American) Muslims temporarily resident in the U.S., or mujahideen groups of four to five members that can enter the U.S. either directly or via Canada or Mexico. Each group should define itself according to the principal pipeline networks, so that their operations should cover the area covered by each major pipeline, and include production facilities, oil fields and pumping stations.

The Targets for Jihad treatise earlier appeared in March 2005 on the Risalat al-Umma forum (www.alommh.net). Again, at that time the posting followed a recent warning by Ayman al-Zawahiri's, on a videotape message aired by al-Jazeera, that the Western powers faced defeat through the collapse of their economies. The smaller original of the present 12-page treatise was first posted with reference to the sermon by Bin Laden on 'strategic directives on jihadist targets' posted on May 3 2003, and concluded with a note that these were "initial thoughts" to which readers could make "major additions."

Since then, interest in the potential of catastrophic reverse for the US and western powers has been re-kindled on the jihad forums by the recent spate of natural disasters (Hurricane Katrina and Hurricane Rita) or accidents (the UK oil depot fire at Hemel Hempstead). While in Iraq attacks and threats of attacks on pipelines, refineries and oil-related transportation are frequent, the planned jihadi application of this strategy has not yet been observed outside Iraq.

The strategy is certainly being taken seriously on the web and is generating research traffic. The same day as the December Targets for Jihad posting, one identifying himself as Abu Saqr called for the updating of the document's links that had lapsed, and the collation of "all the available illustrations for the project into one file." Convinced that the attacks on U.S. oil interests "will inflame the final war between them and us, and lead to their downfall," Abu Saqr further took up the baton, promising to collaborate with "friends who have completed advanced studies in aerial photography and surveying" on a "complete and professional study of the subject, so as to offer it to the mujahideen and those who are at the forefront of jihad initiatives." He also once broadened the call for "participation from forum readers who are experts in petrochemical engineering, distribution networks and pumps," specifying the need for "PDF documents of books relevant to the subject." Abu Saqr then concludes by promising that the completed PDF document "will be distributed over the largest possible number of forums."

This treatise is notable for two reasons, which more broadly underlines the significant of the internet for the jihad. One is the element of collective endeavor that the author encourages, highlighting the speed of communication and the potential power that dispersed jihadi sympathizers across the globe can focus on a single project. The second is the facility for data mining that the web provides, allowing instant access not only to academic research data but also sensitive infrastructure details of utilities, distribution and transport networks, as well as threat and vulnerability perceptions of these facilities—which governments are now offering at ever greater levels of transparency. With official discussion papers circulating on strategically useful areas such as the functioning of intelligence and security agencies (often highlighting their deficiencies) or counter-terrorism methodology, the Internet eloquently illustrates the dictum made by an al-Qaeda training manual recovered in Afghanistan: "Using public sources openly and without resorting to illegal means, it is possible to gather at least 80 percent of all information required about the enemy."
Posted by: Dan Darling || 01/25/2006 03:00 || Comments || Link || E-Mail|| [503 views] Top|| File under:
Home Front: Culture Wars
Mother Sheehan says Bill Clinton killed more Iraqis than George Bush
Sort of like Red on Red Action



Cindy (in answer to a question):... And about Bill Clinton . . . . You know, I really think he should have been impeached, but not for a blow job. His policies are responsible for killing more Iraqis that George Bush. I don't understand why to rise to the level of being president of my country one has to be a monster. I used to say that George Bush was defiling the Oval Office, but it's been held by a long line of monsters....

near the end of the interview

Posted by: mhw || 01/25/2006 15:37 || Comments || Link || E-Mail|| [394 views] Top|| File under:
Who's in the News
81
[untagged]
Bookmark
E-Mail Me
The Classics
The O Club
Rantburg Store
The Bloids
The Never-ending Story
Thugburg
Gulf War I
The Way We Were
Bio
Merry-Go-Blog
Hair Through the Ages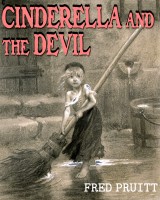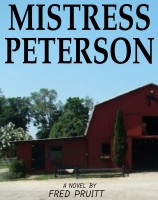 On Sale now!


A multi-volume chronology and reference guide set detailing three years of the Mexican Drug War between 2010 and 2012.

Rantburg.com and borderlandbeat.com correspondent and author Chris Covert presents his first non-fiction work detailing the drug and gang related violence in Mexico.

Chris gives us Mexican press dispatches of drug and gang war violence over three years, presented in a multi volume set intended to chronicle the death, violence and mayhem which has dominated Mexico for six years.
Click here for more information


Meet the Mods
In no particular order...


Steve White
Seafarious
Pappy
lotp
Scooter McGruder
john frum
tu3031
badanov
sherry
ryuge
GolfBravoUSMC
Bright Pebbles
trailing wife
Gloria
Fred
Besoeker
Glenmore
Frank G
3dc
Skidmark
Alaska Paul



Better than the average link...



Rantburg was assembled from recycled algorithms in the United States of America. No trees were destroyed in the production of this weblog. We did hurt some, though. Sorry.
52.3.228.47