-Short Attention Span Theater-
Iran: "We will put Israel in a coma"

Were Israel to attack Iran's nuclear facilities, Iran would respond so strongly that it would put the Jewish state into "an eternal coma" like Prime Minister Ariel Sharon's, the Iranian defense minister said Wednesday. "Zionists should know that if they do anything evil against Iran, the response of Iran's armed forces will be so firm that it will send them into eternal coma, like Sharon," Gen. Mostafa Mohammad Najjar said.

Najjar said the United States and Israel have been trying to frighten Iran, but neither country would dare attack to Iran.

Earlier Wednesday, Iran's president blamed Britain and the United States for two bombings that killed at least nine people in the southwestern city of Ahvaz on Tuesday. "Traces of the occupiers of Iraq is evident in the Ahvaz events. They should take responsibility in this regard," state television quoted President Mahmoud Ahmadinejad as saying.

The station reported that Ahmadinejad had issued a decree ordering his foreign minister and intelligence minister to investigate the possibility that "foreign hands" might have been responsible for the explosions.

At least nine people were killed in Tuesday's two blasts in Ahvaz, the capital of the oil-rich Khuzestan province which borders Iraq, police spokesman Mohammed Ali Pour said Wednesday. According to the official Islamic Republic News Agency, 46 people were wounded in the explosions, which took place inside a bank and outside a state environmental agency building.

Ahvaz has a history of violence involving members of Iran's Arab minority. Last year, bombings in June and October killed a total of 14 people in the city. In April, residents rioted for two days over claims, denied by the government, that the state was planning to reduce the number of Arabs in the area.

Iran has repeatedly accused Britain of provoking unrest in the region, which borders Iraq near where 8,500 British soldiers are based. Britain has denied any connection to the Khuzestan unrest.
Posted by: Jackal || 01/25/2006 21:14 || Comments || Link || E-Mail|| [600 views] Top|| File under:
Afghanistan
4,000 UK troops heading for Afghanistan
THOUSANDS of British combat troops are expected to be sent to one of the most dangerous parts of Afghanistan. John Reid, the Defence Secretary, is said to be ready to announce that 4,000 soldiers from 16 Air Assault Brigade, built around the 3rd Battalion, the Parachute Regiment, will be sent to the Helmand province to help with its reconstruction. There are about 1,000 British troops in Afghanistan now. The influx will be cut to 3,500 when engineers complete camp building.

Officially the role of the new troops will be to help the Afghan Government with provincial reconstruction, but ministers expect that they may be deployed against al-Qaeda groups and drug barons.

Apache helicopter gunships and Merlin and Chinook helicopters will accompany them, along with Harrier jets. The decision to send the Parachute Regiment underlines the risks of the mission. They will take over from US forces and lead a new Nato force.

Soldiers are now training on Salisbury Plain, Wiltshire, and learning about Afghanistan and its culture. Mr Reid will visit them before they embark.

Ministers have said that the rise in suicide bombings in Afghanistan is of great concern. Al-Qaeda forces have killed 100 US soldiers and thousands of civilians, and Abu Musab al-Zarqawi's al-Qaeda group in Iraq is believed to have set up a new insurgency unit in southern Afghanistan.

The escalation in suicide attacks has raised alarm within Nato, which believes that the Taleban and its supporters are targeting southern Afghanistan because of the alliance's plan to move into the region by spring, increasing the number of international troops in the country from 10,000 to 16,000.

Since the new year there has been a spate of suicide attacks, with one bomber killing at least 20 people in Spin Buldak on January 16. Another bomber killed three in Kandahar, including a Canadian diplomat, a day before.

There has been growing concern among member countries, particularly in the Netherlands, over extra troops. MPs on the Commons Defence Select Committee aired misgivings last week about sending British troops to Helmand, home to opium barons and one of the most dangerous areas of Afghanistan. The Paras will be expected to launch operations against them.
Posted by: Dan Darling || 01/25/2006 01:00 || Comments || Link || E-Mail|| [425 views] Top|| File under:
Grenade attacks in Kabul, Indian consulate in Kandahar
Unidentified attackers threw a hand grenade at the Indian consulate in the southern Afghan city of Kandahar while two grenades were thrown on streets in the capital, Kabul, security officials said on Wednesday. The grenade was thrown at the Indian mission in Kandahar from a speeding vehicle Tuesday. No one was hurt, said deputy provincial police chief, Abdul Hakim. India has good relations with the U.S.-backed government of President Hamid Karzai.

In Kabul, two grenades went off on Tuesday but no one was hurt, police said. One exploded in front of the Ministry of Women's Affairs while the other went off later on a deserted commercial street. Police said they had no idea who was responsible.

"Could be anyone, this is Kabul, after all."
Posted by: Dan Darling || 01/25/2006 00:48 || Comments || Link || E-Mail|| [398 views] Top|| File under:
Africa North
EUCOM vs. Abderrazak el-Para, Part 1
In the early months of 2004, a lone convoy of Toyota pickup trucks and SUVs raced eastward across the southern extremities of the Sahara. The convoy, led by a wanted Islamic militant named Ammari Saifi, had just slipped from Mali into northern Niger, where the desert rolls out into an immense, flat pan of gravelly sand. Saifi, who has been called the "bin Laden of the Sahara," was traveling with about 50 jihadists, some from Algeria, the rest from nearby African countries such as Mauritania and Nigeria. There are virtually no roads in this part of the desert, but the convoy moved rapidly. For nearly half a year Saifi and his men had been the object of an international hunt coordinated by the United States military and conducted primarily by the countries that share the desert. Soldiers from Niger, assisted by American and Algerian special forces, had fought with Saifi twice in the past several weeks. Each time, the convoy escaped. Now it was heading further east, toward a remote mountain range in northern Chad.

At the time, Saifi was by far the most sophisticated and resourceful Islamic militant in North Africa and the Sahel, an expansive swath of territory that runs along the Sahara's southern fringe. In the Sahel, the Sahara's windswept dunes gradually reduce to semi-desert, and then, further south, become arid savanna. The terrain extends roughly 3,000 miles across Africa—from Senegal through Mauritania, Mali, Niger, Chad, and into Sudan. It is awesome in its scale, poverty, and lack of governance. Troubled by restive minorities, environmental degradation, economic collapse, coups, famine, genocide, and geographic isolation, the Sahel has been described by one top U.S. military commander as "a belt of instability." (Last year, the U.N. ranked Niger as having the world's worst living conditions; Mali and Chad were among the five worst.) The region is also home to some 70 million Muslims, and since 9-11 there have been reports that Islamic radicals from other parts of Africa, as well as from the Middle East and South Asia, are proselytizing there, or seeking refuge from their home countries, or simply attempting to wage jihad.

Saifi seemed to belong to this final, most worrying, category. He had spent much of his adult life trying to unseat the secular Algerian government, and in 2003 he orchestrated a terrorist act of stupendous bravado: taking 32 European adventure travelers hostage in the Algerian Sahara, shuttling half of them hundreds of miles south, into Mali, and after 177 days of captivity, exchanging the tourists for suitcases filled with 5 million euros in ransom—an immense sum of money in the Sahel, by some estimates a quarter of Niger's defense budget. Most of the tourists were German, and the German government, which reportedly paid the ransom, filed an international arrest warrant for Saifi. The United States declared him a Specially Designated Global Terrorist, a classification shared by bin Laden and his senior commanders. The United Nations put his name on a roster known as "The New Consolidated List of Individuals and Entities Belonging to or Associated With the Taliban and Al-Qaida."
Continued on Page 49
Posted by: Dan Darling || 01/25/2006 01:07 || Comments || Link || E-Mail|| [627 views] Top|| File under:
Africa Subsaharan
Nine dead in attack in Nigeria; Italian oil company offices robbed
Camouflage-clad attackers raided an Italian oil company's riverside offices in Nigeria on Tuesday, sparking a gunfight that left nine people dead before assailants fled by speedboat into the oil-rich delta's waterways.


This doesn't sound like a bunch of the locals picked up their hunting rifles and set out to raise some hell. I may have mentioned this a time or two before, but natty uniforms, guns, ammunition, transportation, logistics, and speedboats aren't free. If there's an organized, coordinated force attacking oil companies — or anyone else, for that matter — somebody's financing it, which should leave a money trail to follow.

The attack on Agip's offices in the southern oil center of Port Harcourt is the latest in a recent rash of violence across the restive Niger Delta that has killed nearly two dozen people, cut petroleum production in Africa's largest oil exporter and helped push up prices of crude worldwide.


Quite by coincidence when oil prices are getting hammered by Iran and the depredations on Iraq's oil production, while Hugo's making faces and threatening to cut his own sales to the U.S...

The attackers, wearing army-style uniforms, cruised up behind Agip's riverbank facility in their boat, forced their way into the compound and stole about $28,000 (euro23,000) in cash before the shoot-out with security forces, said Samuel Adetuyi, the head of the police in the city.


I'm not impressed. $28k's a fair piece of cash, but how long will it support operations by, say, a 15-man platoon? How long will it support them in garrison, even in Africa?

Seven uniformed police, a plainclothed security official and one company employee died in the gunfight that ended when the attackers fled in their speedboat back into the region's labyrinth of creeks and swamps, he said.


"Fled" in this case means they beat it. Their mission was prob'ly accomplished: steal some dough, bump a few guys off, and further destabilize oil production.

Agip's parent company Eni SpA said in Italy that it "has temporarily evacuated staff and contractors from the area of the base affected by the incident and the situation is currently under control." The company said there were others injured, but it was unclear how many. Italy said none of its citizens were among the dead.


Like I said, mission accomplished.

A rash of attacks and kidnappings in recent weeks by militia groups demanding the release from prison of local leaders have cut Nigeria's daily exports of 2.5 million by nearly 10 percent and claimed at least 23 lives. But Adetuyi said there was no immediate evidence that Tuesday's attack on Agip was linked to that. "I can't confirm whether there is any link with militiamen," Adetuyi said.


A bunch of boyos in camo duds and no doubt fearsome-looking berets show up in a speed boat waving guns and bumping people off, but he's not confirming they're linked to militiamen. My knees creak when I get up, my hair's mostly fallen out, and when I shave in the morning my Grandaddy looks out at me from the mirror, but I can't confirm I'm getting old.

Despite the massive amounts of crude pumped from southern Nigeria, much of the region remains in abject poverty and activist groups have been agitating for President Olusegun Obasanjo's federal government to provide them with a greater share of state oil revenues. At least 14 other people have been killed in oil-platform attacks and other violence since earlier this year.
Posted by: Fred || 01/25/2006 00:00 || Comments || Link || E-Mail|| [413 views] Top|| File under:
Arabia
Yemen arrests 19 Zarqawi followers
Yemen has detained 19 people on suspicion of planning attacks against Westerners on the orders of the leader of Al Qaeda in Iraq, Abu Musab Al-Zarqawi, a state-run Web site said yesterday.

The September 26 site (www.26sep.net) quoted government sources as saying those held would be questioned before possibly standing trial for planning "sabotage and terrorist attacks" in the port of Aden.

"Several members of the group had returned from Iraq after Abu Musab Al-Zarqawi told them to go back to Yemen and carry out terrorist attacks, including killing American citizens," the site quoted a source as saying.

It said one of the targets was the Aden Hotel and the suspects had bought arms, explosives and detonators.
Posted by: Dan Darling || 01/25/2006 00:58 || Comments || Link || E-Mail|| [369 views] Top|| File under:
Yemen puts ex-Gitmo prisoners on trial
A court specialized in terrorism cases will launch the trial of six people on charges of operating for Al-Qaeda, including four who were repatriated from Guantanamo a year ago.

A source quoted in the pro-government daily September 26 said Monday that among the defendants are Mohammed Hamdi Al-Ahdal, also called Abu Asem Al-Macci, and Ghaleb Zaidi, who were arrested in Sana'a in December 2003.

Al-Ahdal reportedly admitted during interrogation he received large amounts of money from overseas through intermediaries in Kuwait.

Al-Ahdal, believed to be the No. 2 Al-Qaeda man in Yemen after Sinan Al-Harithy who was killed in a U.S. drone attack in eastern Yemen in 2002, said he distributed the money to the families of Al-Qaeda prisoners and detainees in Guantanamo.

The four other defendants who were handed over to Yemen by the U.S. authorities a year ago rejected accusations of being involved directly in terrorist activities, but acknowledged they have forged travel documents and identity cards for Al-Qaeda operatives.

The Yemeni government describes Al-Ahdal as one of the most active and dangerous members of Al-Qaeda in Yemen. They said he was involved in fighting with Al-Qaeda in Chechnya and Afghanistan, where he was wounded and had his leg amputated.

After becoming disabled, Al-Ahdal shifted from field action to the administration and financing of Al-Qaeda operations in Yemen.

Investigations by intelligence agencies revealed Al-Ahdal was directly involved in bombings attacks in Yemen and terrorist plans which were aborted.
Posted by: Dan Darling || 01/25/2006 00:48 || Comments || Link || E-Mail|| [396 views] Top|| File under:
Bangladesh
3 boys hurt as bomb goes off at school
A lesson plan gone horribly wrong?

Three schoolboys were injured in a bomb explosion at a school in Sreenagar upazila of the district yesterday. Locals said the bomb exploded in the room of class X at Shamaspur School and College with a big bang at 10:00am, leaving three student of the class--Sumon, Nimmy and Urmi--injured. They are now undergoing treatment at the upazila health complex. Officer in-charge (OC) of Sreenagar Police Station told the news agency that though the bomb exploded with a big bang, it had no splinters. The bomb might have been blasted to create panic among the students, he said. Police kept the whole area cordoned following the bomb blast.
Posted by: Fred || 01/25/2006 00:00 || Comments || Link || E-Mail|| [563 views] Top|| File under:
Arrestee is not Abdur Rahman?
West Bengal police yesterday confirmed that they had not arrested Shaekh Abdur Rahman, the chief of banned Jamaatul Mujahideen Bangladesh (JMB), as the issue remained the talk of the country for the last two days.


"Nope. Sorry. Wudn't him. It wuz... ummm... some guy named Herb."

The confirmation followed reports on Monday and yesterday by wire services and local media about the arrest of the supreme leader of JMB, responsible for countrywide bomb attacks on August 17 and subsequent suicide bombings. Our Delhi correspondent reports that it was in fact a case of mistaken identity. A 23-year-old youth named Obaidur Rahman, who had been staying illegally in a West Bengal village for several months, was taken for JMB chief Abdur Rahman.


Right. They mistook a 23-year-old yoot for a 45-year-old holy man with a hennaed beard. I'll buy that for a dollar.

Two Bangla and an English dailies on Monday carried reports saying that Indian police arrested Rahman the previous day. AFP quoting Inspector General of West Bengal police Raj Kanojia yesterday reported that Abdur Rahman was arrested along with a relative on Sunday while attending a wedding ceremony in the village of Joragachha near the Bangladesh border. The news agency also quoted Kanojia as saying that Rahman had entered India a few weeks after the 17 August blasts and taken refuge in a relative's house in a village 250 kilometres north of Kolkata. Superintendent of Police (SP) in Murshidabad Niraj Singh said the militant kingpin has been charged with travelling India without proper documents. He was remanded in police custody by a district court on Monday, according to the AFP report. Police were interrogating him to establish his link to the August 17 blasts in Bangladesh. He would be produced before the court again on Wednesday, it added.

But private TV channel ATN reported yesterday evening that Abdur Rahman was not arrested. Rather a youth from northern Bangladesh district Bogra was held in Murshidabad. He introduced him as Obaidur Rahman, a student of sociology department of Dhaka University, ATN said, quoting Kolkata IGP (Law and Order) Raj Kanojia.
Posted by: Fred || 01/25/2006 00:00 || Comments || Link || E-Mail|| [389 views] Top|| File under:
JMB planned a 'major' bomb attack in Gaibandha
Arrested JMB 'regional commander' and suicide squad member Reaz confessed to police yesterday that the Isamist militant outfit had a plan for a 'major' bomb attack in Gaibandha. He told police during interrogation that he and five others came to Gaibandha, for a 'major bomb attack' like the August 17 serial blasts, police sources said.

Ziaur Rahman Badar alias Reaz Ahmed, 22, JMB 'regional commander' for Gaibandha and Joypurhat, was arrested by Rab (Rapid Action Battalion) during a raid on Ayub Ali Ansari Jame Mosque in front of Gaibandha circuit house in the early hours of Monday. A Rab team from Bogra made the raid, acting on a tip-off. Rab also recovered two powerful live bombs and books on Islamic jihad from his possession. The bombs, tied with blue tape, are now in police custody. He is on seven days' remand.

On reaching Gaibandha, Reaz contacted with one Kamal, a militant in Shaghata Upazila, for chalking out a plan for the bomb attack, police said quoting him. Reaz further told police that they (including three militants from Lalmonirhat and Kamal of Shaghata) were involved in the serial bomb blasts in Gaibandha on August 17. They were planning a 'second major bomb attack'. They were in a discussion on their planned attack when Rab personnel raided the mosque and arrested him. The other militants including Kamal managed to flee.

Police suspect that other members of JMB suicide squad are also carrying bombs for heir planned attacks in the district. Police are now on high alert and hunting for the militants who escaped from the mosque. Shaghata upazila in Gaibandha was a den of JMB activities. Locals said that two years ago, JMB and JMJB (Jagrata Muslim Janata Bangladesh) held regular meetings and arranged training sessions for its activists in different mosques and madrasas. The two banned Islamist militant outfits recruited a large number of youths, mostly from poor families, from different areas in the district, earlier reports said.
Posted by: Fred || 01/25/2006 00:00 || Comments || Link || E-Mail|| [539 views] Top|| File under:
Britain
Iran accuses UK of bombing link
What next from these guys?


Iran has accused the UK of co-operating with bombers who killed eight people in attacks in the restive south-western city of Ahwaz on Tuesday.

"Britain must respond to the doubts of Iranians concerning the events," said Foreign Minister Manouchehr Mottaki.

Mr Mottaki said the masterminds of the bombing "or people of their mind" had been photographed with UK officials.

A UK Foreign Office spokesman in London has denied the accusation, saying Britain condemned terrorism.

"Any linkage between HMG (Her Majesty's Government) and these terrorist attacks is completely without foundation," said the official.

A little-known ethnic Arab separatist group has said it was behind the blasts inside a private bank and state environmental agency on Tuesday.

"Our heroes... in the military wing of The Arab Struggle Movement for the Liberation of Ahwaz attacked and destroyed the dens of the occupying enemy," a statement posted on a website said.

Speaking at a press conference in Tehran, Mr Mottaki claimed Britain supported such groups.

"It is clear for our officials and intelligence centres that the United Kingdom co-operated and had a hand in these bombings either in London or Basra," Mr Mottaki told a news conference in Tehran.

"We hope that British officials would have a clear response in that regard."

Mr Mottaki said the attackers had been helped by British army commanders in southern Iraq.

"We hope British officials take this seriously, put it on their agenda and act accountably," he added.

The oil-rich province of Khuzestan, which borders Iraq and is home to about two million ethnic Arabs, was rocked by a wave of unrest last year, including bomb blasts in June and October.

The government blamed the attacks on the UK, whose forces are just across the border, but British officials again denied involvement.

In November, protests erupted in Ahwaz after ethnic Arabs accused authorities of discrimination.
Posted by: Sherry || 01/25/2006 16:43 || Comments || Link || E-Mail|| [441 views] Top|| File under:
Caucasus/Russia/Central Asia
Moscow apartment bombing suspect acquitted
A jury in Dagestan on Tuesday acquitted a man charged with carrying out a 1999 apartment blast that killed 64 people and helped trigger Moscow's renewed military campaign in Chechnya, court officials said.

Magomed Salikhov was acquitted of charges of organizing the Sept. 4, 1999, explosion that destroyed a building housing Russian military officers and their families in the Caspian Sea town of Buinaksk, said Andrei Ashurov, a spokesman for the Dagestani Supreme Court.

The jury found Salikhov guilty of illegally crossing into Russia from Azerbaijan and using forged documents. Kurban Pashayev, the presiding judge, said Salikhov would be sentenced later this month.

Several other men were convicted in 2001 on charges of carrying out the explosion, and two of them, including Salikhov's younger brother, were sentenced to life imprisonment.

Prosecutors said they had been promised $30,000 for carrying out the blast by Omar Ibn al-Khattab, a Saudi-born militant who led rebel fighters in Chechnya, which neighbors Dagestan. Al-Khattab died in 2002.
Posted by: Dan Darling || 01/25/2006 01:04 || Comments || Link || E-Mail|| [399 views] Top|| File under:
Home Front: WoT
Would-be Boomer Befuddled by Bay Ridge Osama
"It had originally been your plan to put a bomb in the 34th Street subway station?" Brooklyn Assistant U.S. Attorney Todd Harrison asked Pakistani-born defendant Shahawar Matin Siraj in federal court.

"Yes, that's correct," Siraj, 23, sniffed nonchalantly. The suspect then gave similar responses to a string of questions about his alleged mastermind role in the potentially devastating terror scheme.

Siraj was busted in August 2004, just days before the Republican National Convention at Madison Square Garden, above the hub for the transit system around Herald Square. Siraj also allegedly devised an elaborate scheme to launch bloody attacks on two other Manhattan subway stations, the Verrazano Bridge, Staten Island police station houses and a jail — "to teach these bastards a good lesson," according to court papers.

Siraj and an alleged accomplice were reportedly incensed over the U.S. prisoner-abuse scandal at the now-infamous Abu Ghraib jail in Iraq.


Thank you, media.


The suspect — who had been living as an illegal alien in Jackson Heights, Queens, at the time — proclaimed he was "ready for jihad," the papers said. The alleged fiend was foiled after a confidential informant — identified by Siraj's lawyer as an Egyptian man named Osama Doaudi — caught Siraj and his accomplice, James El Shafay, on video and audiotape discussing the meticulous plot.


Finally, an Osama we can like.


Doaudi, working for the feds, first approached Siraj at his uncle's Islamic bookstore in Bay Ridge, Brooklyn, sometime in 2004, authorities said.


Bay Ridge? Used to be heavily Scandanavian. My folks were born there. My grandparents are now spinning in their graves.


A video even catches the trio driving by Penn Station on a reconnaissance mission and talking about what type of backpacks they should use to carry bombs, according to Siraj's lawyer, Martin Stolar.

Stolar argued that the case was clearly based on entrapment. Siraj claimed that after his bust, a federal agent told him he would be meeting with a "prosecutor" and "said they would help you if you told the truth. "I never used this word 'prosecutor' before," Siraj insisted. "I thought he was my lawyer. That's why I speak to him. I was shocked, stressed, confusion."


Well, it's not the government's fault if you don't know what "prosecutor" means. Ignorance of the law, etc. Interesting, though. What he's pretty much saying is, "I spilled everything about the plot because I thought the guy was my public defender, and they'd never be able to use it against me." Ooops!
Posted by: growler || 01/25/2006 11:29 || Comments || Link || E-Mail|| [397 views] Top|| File under:
Security Boosted at Chemical Weapons Depot
WHITE HALL, Ark. (AP) -- The Army stepped up security at the Pine Bluff Arsenal, where chemical weapons are stored, after three people entered a restricted zone, officials said Wednesday. The measures were a precaution after the intrusion at what is known as the Bond Road Exclusion area, part of a forested federal preserve 30 miles south of Little Rock.

Officials didn't know what the three people were doing there, spokeswoman Cheryl Avery said. "We are still assessing the situation," Avery said. She didn't say when the people entered the property or if they had left.

Thanks, Cheryl. That makes me feel so much better

Other than the enhanced security, operations were continuing as normal, officials said.

The Pine Bluff Arsenal stores 12 percent of the military's chemical weapons, which include nerve gas and mustard gas. It is the nation's second largest stockpile. The materials are being incinerated, and officials have said that will take about five years to complete.
Posted by: Steve || 01/25/2006 10:09 || Comments || Link || E-Mail|| [410 views] Top|| File under:
Texas-Mexico Border Standoff Reported
SIERRA BLANCA, Texas: Texas law enforcement officers faced off with men dressed as Mexican Army soldiers and apparent drug suspects near the U.S.-Mexican border Tuesday, after three SUVs attempted to flee state authorities, officials said. Andrea Simmons, an agency spokeswoman in El Paso, told The Associated Press that Texas Department of Public Safety troopers chased three SUVs, believing they were carrying drugs, to the banks of the Rio Grande during Monday's incident. Men dressed in Mexican military uniforms or camouflage were on the U.S. side of the border in Texas, she said. Simmons said the FBI was not involved and referred requests for further details to U.S. Immigration and Customs Enforcement.

The Inland Valley Daily Bulletin of Ontario, Calif., reported Tuesday that the incident included an armed standoff involving the Mexican military and suspected drug smugglers. The incident follows a story in the Bulletin on Jan. 15 that said the Mexican military had crossed into the United States more than 200 times since 1996. In a news conference, Rick Glancey of the Texas Border Sheriff's Coalition, said three Hudspeth County deputies and at least two Texas Department of Public Safety troopers squared off against at least 10 heavily armed men from the Mexican side of the Rio Grande.

U.S. officials who pursued three fleeing SUVs to the Mexican border saw what appeared to be a Mexican military Humvee help one of the SUVs when it got stuck in the river, he said. When that didn't work, a group of men dressed in civilian clothes started unloading what appeared to be bundles of marijuana from the SUV, and the stuck vehicle was then torched, he said. A second SUV had a flat tire and was left behind in the United States and its occupant ran across the border, he said. Glancey said he could not confirm whether the armed men seen at the site were Mexican Army, police officers, or drug dealers, and would not detail what markings deputies may have seen on the men's uniforms or the Humvee.

Chief Deputy Mike Doyal of the Hudspeth County Sheriff's Department said that Mexican army personnel had several mounted machine guns on the ground more than 200 yards inside the U.S. border, the Daily Bulletin newspaper reported earlier. "It's been so bred into everyone not to start an international incident with Mexico that it's been going on for years," Doyal said. "When you're up against mounted machine guns, what can you do? Who wants to pull the trigger first? Certainly not us." Hudspeth County Sheriff Arvin West, whose officers were involved in a similar incident last year, said he is certain that Mexican authorities know who was involved.

After the newspaper reported on Mexican military crossings earlier this month, Homeland Security Secretary Michael Chertoff said the report was overblown and most of the incursions were just mistakes. In eastern California, Arizona and New Mexico, the U.S.-Mexico border is largely unmarked. But in Texas, the Rio Grande separates the two countries and even when dry, is a riverbed about 200 feet wide.

In November, Doyal said Border Patrol agents in the border town of Fort Hancock called for help after confronting more than six men dressed in Mexican military uniforms. The men allegedly were trying to bring more than three tons of marijuana across the Rio Grande, Doyal told the newspaper.
Posted by: Steve || 01/25/2006 09:53 || Comments || Link || E-Mail|| [759 views] Top|| File under:
Jury Deliberates Accused Iraqi Agent Case
INDIANAPOLIS (AP) - A jury began deliberating Tuesday in the case of an Indiana truck driver accused of conspiring to sell U.S. intelligence secrets to Saddam Hussein's government. Shaaban Hafiz Ahmad Ali Shaaban, 53, is accused of meeting with an Iraqi intelligence officer at a Baghdad hotel in late 2002 and agreeing to sell the names of U.S. operatives for $3 million. The jury deliberated for eight hours and planned to reconvene Wednesday morning.


This really shouldn't be too hard, either he was there or he wasn't.

Shaaban was indicted in March on counts including conspiracy, acting as a foreign agent and violating sanctions. If convicted, he faces as many as 65 years in prison and more than $1.5 million in fines.

Shaaban, who represented himself during his trial with the help of two standby public defenders, repeated during his closing arguments his contention that the government has mistaken him for a now-dead identical twin. But Assistant U.S. Attorney reminded jurors that witnesses testified no such twin exists.
Shaaban was working as a truck driver and living near Indianapolis when he was arrested in March.
Posted by: Steve White || 01/25/2006 00:00 || Comments || Link || E-Mail|| [602 views] Top|| File under:
India-Pakistan
Tribes and customs protect al-Qaeda in Bajaur
Early in the morning on January 12, suspected U.S. aircraft fired missiles at houses in the village of Damadola in the Bajaur Agency of Pakistan's Federally Administered Tribal Areas (FATA), killing 18 people. This was the first attack of its kind in this area (Frontierpost.com.pk, January 14).

What is the significance of Banjaur agency and its relation with the central government? What is the connection if any of Bajaur to the Al-Qaeda terrorists and why would one, of all places, look for Ayman al-Zawahiri, the number two man in the al-Qaeda hierarchy, in Bajaur? Who is Mawlawi Faqir Mohammad, who appeared briefly to eulogize the bombing victims, and then disappeared into thin air? What about Bajaur makes it so tempting for the terrorists to hide there?

FATA, which roughly comprises the size of Florida, has a population of over three million, predominantly of Pashtun tribes. As some major tribes inhabit FATA, Pashtunwali, or the Pashtun tribal code, provides the foundation for the area's legal system.

This area of Pakistan has remained isolated for centuries. Afghan kings, the British Raj, Pakistani generals, the Soviets and American Green Berets have all tried unsuccessfully to assert control over these wild lands at one point or another. These loosely administered territories are not governed by boundaries or politicians, but by tribal elders and tribal loyalties. The British granted the tribal people maximum autonomy and allowed them to run their affairs in accordance with their Islamic faith, customs and traditions. This prickly borderland formally belongs to Pakistan, but has deep historical, cultural, and ethnic ties to Afghanistan (The News, March 14).

Of the seven FATA Agencies, North and South Waziristan and Bajaur play the most significant role in the war on terrorism because of the presence of local militant groups and their association with the top leaders of al-Qaeda. Bajaur has the added dimension of being the suspected host to several members of al-Qaeda's top leadership. Also notable is its proximity to the volatile province of Kunar in Afghanistan, one suspected hiding area of Osama bin Laden.

In May of last year, a prominent al-Qaeda leader, Abu Farraj al-Libbi was arrested in Mardan a town southeast of Bajaur. At one time, al-Libbi was also serving as bin Laden's secretary. When another key al-Qaeda leader Khalid Shaikh Mohammed, the mastermind of 9/11 attacks was arrested in March 2002, Libbi had replaced him as the terror network's number three leader.

Two days later, security forces arrested thirteen people including ten foreigners of having al-Qaeda links from Bajaur Agency. The foreigners included Uzbek and Afghan nationals. Al-Libby was at some point living under the protection of Malawi Faqir Mohammad (UPI, May 5, 2005).

Faqir Mohammad, who delivered a fiery anti-Pakistan and anti-U.S. speech at the collective funeral of the civilians killed in the Friday bombing on January 12, left the scene. He narrowly escaped the missile attack.

Mawlawi Faqir Mohammad and al-Zawahiri along with Mullah Omar were reportedly invited to a feast in the village. Faqir Mohammad, who had a close connection with the Taliban, is also wanted for giving shelter to foreign terrorists. (al-Jazeera, January 14).

Faqir Mohammed is a leader of the Movement for the Enforcement of Islamic Sharia, a religious group that forcibly imposed Islamic religious laws in the Pashtun tribal areas of northwestern Pakistan in the 1990s. Although the Pakistani military later removed most of the parallel courts and administrative units established by the movement, the group continued to run a parallel government for some time.

The group still has some influence and occasionally sets up temporary tribal courts to try cases such as fornication, alcohol consumption and selling narcotics. In 1996, when the Taliban came to power in Afghanistan, the group established a close working relationship with Mullah Omar's regime.

This group is also believed to have recruited thousands of ethnic Pashtuns to fight in Afghanistan alongside the Taliban when the United States attacked the country in December 2001. Many of these volunteers later died in prison camps in northern Afghanistan.

The group was never directly involved with al-Qaeda but is known to have cooperated with it in the past on the instructions of the Taliban. Pakistani intelligence officials say they would not be surprised if the group is now sheltering senior al-Qaeda leaders. Faqir Mohammad himself, as a result of his association with the Taliban and especially Al-Qaeda leaders is on the wanted list in Pakistan. "They are very influential and have the infrastructure to hide bin Laden and his comrades," said the Pakistani official. (UPI, May 5, 2005).

Al-Zawahiri, aside from his association to Faqir Mohammad is the son in law of the Momands, one of the largest Pashtun tribes inhabiting Momand Agency. His wife is a Momand Pashtun and is living with her children on the border of Bajaur and Momand. Under Pashtunwali, al-Zawahiri is considered part of the family and the tribe and he must be protected with the lives of the tribesmen.

Aside from its "hospitality," Bajaur is important to the Taliban and foreign terrorists for its proximity to Kunar province. The tribes straddling the border area are drawn to two basic tenets: Pashtunwali and Islam. Giving shelter to a fellow Pashtun or Muslim is a Pashtunwali tradition and an Islamic duty. This and the rugged terrain and inaccessibility of the border region make it an ideal sanctuary for al-Zawahiri and other members of al-Qaeda. Any pressure, whether from the U.S. or Pakistani government, will not change the mentality of the people. Attacks in which allegedly innocent people are killed, will only reinforce the militants' position and further isolate the central government in Islamabad.
Posted by: Dan Darling || 01/25/2006 02:59 || Comments || Link || E-Mail|| [674 views] Top|| File under:
Al-Qaeda in complete control of Waziristan other than Wana, Miramshah
As a side note, I've recently received some independent corroboration of the basic gist of this. The propaganda videos of hundreds or possibly thousands of jihadis openly training (looks like a cross between the Hosts of Mordor in Lord of the Rings with black flags and all and the thousands upon thousands of stormtroopers in Attack of the Clones) are now too extensive to just shrug off as bluster. This pisses me off to no end too, since we didn't destroy their training camps in Afghanistan just so they could set them up all over again. The longer those camps are active, the longer the war is going to go on.


The release of a new audio tape featuring al-Qaeda leader Osama bin Laden marks the group's announcement that the new strategy it has been developing is now very much in place.

The tape, the first from bin Laden in more than a year, was aired on Thursday by the Al-Jazeera satellite TV channel. It appeared to have been made in early December, US intelligence officials said.

In the tape, bin Laden warned that al-Qaeda was preparing terrorist attacks on the United States: "Operations are in preparation, and you will see them on your own [US] ground once the preparations are finished."

Since the ouster in 2001 of the Taliban from Afghanistan, where al-Qaeda had a strong base, and with the ongoing "war on terror", al-Qaeda has lost hundreds of operatives through killings and arrest. By the end of 2003, the organization was in the doldrums and its cadre infested with spies.

As a result, the organization as it had been run was practically dismantled. Its vertical, centralized structure was abolished and its various groups and cells - apart from a few - were abandoned and allowed to scatter. Bin Laden, in the meantime, went low-key.

The US attack on Iraq then provided al-Qaeda with a trump card as it was able to reactivate members and sympathizers in Saudi Arabia, Yemen, Jordan, Syria, Egypt, Morocco and beyond.

* In fact the success of the Iraqi resistance, in which al-Qaeda is a component, figured significantly in the thinking of al-Qaeda's leadership to relaunch the group as an open organization to pitch a worldwide battle against US interests. Serious debate on this new direction began in 2004, with two main issues prominent: Should al-Qaeda drop its shadowy nature and call for a jihad in the open against the United States?

* Should the "war" be exclusively against the US, or also against Muslim regimes sympathetic to the US?

These issues were later linked with two conditions:

* The acquisition of bases to launch a war in the open.

* The reorganization of sympathizers and new recruits to launch a worldwide battle.

At this time, al-Qaeda decided to defer its war against Muslim regimes until a clear-cut victory was gained in Iraq. Bin Laden has always resisted taking the fight to these countries.

Throughout 2005 al-Qaeda underwent extensive changes to prepare itself for major operations.

Information gathered by Asia Times Online from various sources suggests that though al-Qaeda is now working on a horizontal structure, some top-level decision-making bodies have been revived to discuss key issues and to communicate decisions to other levels. These include a religious committee and an al-Qaeda council.

First the council addresses issues and then passes its decisions to the religious committee, which reviews the religious implications of the decisions. It then gives the final approval, or not.

A special committee coordinates matters worldwide with other organizations, including Hamas, Islamic Jihad, Ansar al-Sunna and other Iraqi resistance groups.

Al-Qaeda has now achieved many of its targets, including the acquisition of various bases in the shape of small pockets. The leadership has safe havens in areas along the Pakistan-Afghanistan border areas, including Khost-North Waziristan, South Waziristan, Kunar-Chitral and Kunar-Bajur.

The areas in the South and North Waziristan tribal areas are the most significant as the Pakistan government has virtually lost its writ there. According to credible information, there is very little room left for Pakistani security agencies to move around beyond South Waziristan's headquarters, Wana, and North Waziristan's headquarters, Miramshah.

Pro-Taliban militants rule the roost here, and even local journalists cannot file stories without the prior approval of these militants. Other journalists simply are not allowed into the area. As a result, very little information filters out from North and South Waziristan.

Nonetheless, contacts in various jihadi organizations suggest that both North and South Waziristan have become hubs for all jihadi activities.

Hundreds of youths previously belonging to such organizations as the Laskhar-i-Toiba, Jaish-i-Mohammed, Harkat-i-Jihadi-i-Islami, Harkatul Mujahideen etc, left for bases in South and North Waziristan.

Here they receive fresh jihadi orientation, including both military and ideological training, and after a few months they are launched into Afghanistan. Their numbers run into the thousands.

The acquisition of these bases and fresh recruits are the prime successes of al-Qaeda as it prepares to wage its new battle. Bin Laden's appearance confirms this to his followers.
Posted by: Dan Darling || 01/25/2006 01:14 || Comments || Link || E-Mail|| [713 views] Top|| File under:
Perv admits al-Qaeda leaders killed in Damadola
President Pervez Musharraf said on Tuesday that Al Qaeda fighters were probably killed in a suspected CIA air strike that killed 13 civilians in Damadola village in Bajaur Agency earlier this month.

"Now that we've started investigating the reality on the ground, yes, we have found that there are foreigners there. That is for sure," Musharraf said in response to a question at the Oslo Nobel Institute following his lecture on 'Pakistan's Role for Peace and Development in the Region and Beyond'.

"There is indication that there were some people, also Al Qaeda people, who have gotten killed. Now we need to ascertain that. I'm not 100 percent sure of that," he added. The president said Pakistan contacted the United States after the air strike on Damadola village. "Yes, indeed, they do assure that they will not act against Pakistan's interest," he said, without giving details. "My regret is that these foreigners are there and we need to eliminate (them)," he added. He said Pakistan's armed forces were capable of combating Al Qaeda militants without outside interference. "We don't want interference in Pakistan ... only Pakistan forces will act," said Musharraf.

He dismissed criticisms by opposition politicians that his government was too servile in allying itself with the US war on terror. He said that Pakistan was acting in its own interests. "We are first of all doing something for ourselves," he said, adding that peace was a condition for economic growth. Asked whether he was concerned about Iran's nuclear ambitions, Musharraf said: "Iran is our neighbour. There is no threat from Iran to Pakistan." He added that Pakistan opposes nuclear proliferation.

Earlier on Tuesday, Musharraf met with Norwegian Prime Minister Jens Stoltenberg and had lunch with King Harald. He was also to meet with representatives of the Norwegian telecom company Telenor. Speaking to reporters after talks with Stoltenberg, he said that only "dozens" of Al Qaeda fighters remained in Pakistan. "We've taken over their sanctuaries. Where they were in the hundreds, now they are only in the dozens around in the mountains and we are chasing them," he said.

Musharraf said Pakistan had done more than any other to crack down on Al Qaeda, arresting 700 militants and deploying 50,000 troops to scour trackless mountainous areas where he said British colonialists never dared to venture. "We are succeeding. It will take some time, you have to show patience," he said. "There are no limits. We will go anywhere."

He said that only a long-term "Muslim Renaissance" could defuse the threat from religious extremism. Military action against mountain hideouts of Islamic militants was only a short-term fix. "We are trying to introduce a 'Muslim Renaissance' as I call it," he said. In the long run, he planned to work against extremism through school curricula, the teaching of tolerance in Islam and by integrating madrassas into the general education system. Norway on Tuesday agreed to cancel $20 million of Pakistan's $45 million debt on condition that Islamabad spends an equivalent amount on reconstruction efforts in the regions devastated by last October's earthquake.

There was tight security for Musharraf's visit to Norway – the first by a Pakistani head of state. Norway is home to about 30,000 Pakistani-born immigrants. Musharraf's visit is part of a weeklong tour of the Middle East and Europe, and he is also due to attend the World Economic Forum in Davos, Switzerland.
Posted by: Dan Darling || 01/25/2006 00:57 || Comments || Link || E-Mail|| [440 views] Top|| File under:
Al-Qaeda marshaling an army in Waziristan
Al Qaeda and its former protectors — the Taliban — are in the midst of a powerful resurgence, according to accounts by local officials and information contained in new al Qaeda videotapes obtained by ABC News. The new videotapes show open recruitment for the jihad, or holy war, to kill Americans and their allies. The narrator says, "Come join the jihad caravan."

"The Taliban resurgence this year has been enormous and quite extraordinary," said Ahmed Rashid, author of the book "Taliban: Militant Islam, Oil, and the Fundamentalism in Central Asia."

The tape claims Taliban officials have taken over government functions. There is no date on the tape, but in the last month ABC News reporters have confirmed that Western aid organizations have been forced out, their headquarters burned, schools shut down, teachers and journalists killed, and music banned.

The tape shows men described as thieves being dragged through a village behind a truck, and later beheaded. "We're seeing a complete breakdown of law and order," said Rashid. "The army is holed up in its barracks or in its bunkers."

A much rosier picture was described at the White House today as President Bush met with Pakistani Prime Minister Shaukat Aziz, thanking him for all his government is doing. "We're working closely to defeat the terrorists who would like to harm America and harm Pakistan," Bush said during a news conference.

But there's no sense of defeat seen in a second tape obtained by ABC News, this one produced by al Qaeda. The tape shows the planning of an attack on a government building across the border in Afghanistan. The commander is identified as one of the four men who last year escaped from a U.S. prison in Afghanistan — and are now back in action.

The commander is seen on tape, giving a Powerpoint presentation of how the attack was carried out. It also shows scenes of fighters firing their automatic weapons and of buildings burning. The fighters seen on tape shout "bin Laden forever! Long live al Qaeda!"

"It has regrouped, reformed and re-emerged with new vigor," said Akbar Ahmed, professor of Islamic studies at American University, "and this is a very dangerous emergence."
Posted by: Dan Darling || 01/25/2006 00:45 || Comments || Link || E-Mail|| [399 views] Top|| File under:
Maoists attack west Nepal town
KATHMANDU - At least two policemen were killed when Maoist rebels raided a major commercial town in west Nepal, setting off a string of explosions at government buildings and police posts, police and residents said on Wednesday.

Coordinated attacks began late on Tuesday in Nepalgunj, about 500 km (310 mile) west of the capital, Kathmandu. Nepalgunj is the biggest town close to the Maoist heartland in west Nepal and a major business centre near the Indian border. "First there were big explosions and then continuous gunshots," local journalist Krishna Adhikary said by telephone from Nepalgunj. "The fighting went on for nearly two hours."

A police officer said details, such as the number of explosions, were still being awaited.
Posted by: Steve White || 01/25/2006 00:00 || Comments || Link || E-Mail|| [414 views] Top|| File under:
Water pipeline blown up in Pirkoh
The usual suspects Unidentified assailants blew up a pipeline supplying water to Pirkoh Gas Plant on Tuesday. There were also unconfirmed reports that a paramilitary force vehicle struck a landmine, injuring three paramilitary personnel.

Dera Bugti District Coordination Officer (DCO) Abdul Samad Lasi said that water supply to Pirkoh Gas Plant and surrounding communities was cut off after the explosion. The Frontier Corps (FC) later arranged an alternate water supply, he said. Jamhoori Watan Party (JWP) General Secretary Agha Shahid Aziz said that the water pipeline blew up at two different places. He quoted local people as saying that the agreement on water supply with the gas company expired on December 30, after which water could not be supplied to the company. The same pipeline has been damaged by explosions twice in the past.
Posted by: Fred || 01/25/2006 00:00 || Comments || Link || E-Mail|| [393 views] Top|| File under:
Two terrs, two coppers dead in Kashmir
Two Islamic militants and two policemen died in a gunbattle during a pre-Republic Day raid on a rebel hideout in Indian Kashmir. The militants were killed in a joint raid by the army and counter-insurgency police in the northern district of Kupwara bordering Pakistani Kashmir, Indian army spokesman Colonel Hemant Juneja said. Two policemen also died in the fire fight. Another gunbattle "sparked by a similar raid" was under way in the same district, Juneja said. The raids were part of tightened security across the region ahead of India's Republic Day celebrations Thursday.
Posted by: Fred || 01/25/2006 00:00 || Comments || Link || E-Mail|| [365 views] Top|| File under:
International-UN-NGOs
UN Searching For Shock Troops
January 25, 2006: The UN appears to get getting tired of peacekeeping missions that drag on. Now there is more talk at the UN in favor of "Peace Enforcement" operations. For example, when the UN finally decided to do the "Peace Enforcement" thing in Sierra Leone, the whole business was cleared up in a couple of weeks. Such strong arm tactics are also working in Congo, where peacekeepers have been turned loose on militias that have long opposed settling down.

The UN has long been reluctant to engage in peace making, partly for philosophical and PR reasons, and partly for practical ones. The sad fact is that few countries have troops capable of the professionally executed operations required for peace making. To shut down troublemakers, you have to move fast, otherwise you get bogged down in low level violence that favors the irregulars. Everyone knows that a few thousand American, British or French troops could go into these areas and shut down the armed gangs that pass for "armies" in these crises areas. That's what happened in Sierra Leone (where British troops did the work.) These troops have the advantage of training, leadership, and rapid transportation (high tech armored vehicles or helicopters and other aircraft.) There are also second rank forces, like Bangladesh and Pakistan, which will go in on foot and clean out all but the most hard core warlord forces. But nations with competent troops, are not keen on sending a lot of them off to work for the UN.

gee, can't imagine why ...

... which is why we get the mighty Uruguayans instead ...

Pakistan and Bangladesh have contributed 17,000 troops to UN peacekeeping efforts, and are unable to provide many more. The Western nations note that whenever they send troops to these peacekeeping missions, the troops are often stuck on the job for years and years (like the Balkans).

The UN is trying to work out a deal whereby the first rate troops go in and shut down the warlords, followed by less capable forces to do the usual peacekeeping. While there is a lot of international support for this, the few nations possessing the "shock troops," are not as enthusiastic. They don't trust the UN to use their highly trained troops in a responsible manner. The UN leadership has long been known for its corruption and incompetence, and that is not expected to change anytime soon.


There is a simple answer to this problem, contract the shock troop role out to a private professional organization.
Posted by: Steve || 01/25/2006 09:44 || Comments || Link || E-Mail|| [587 views] Top|| File under:
Iraq
Fighting continuing in Ramadi
IRAQI rebels in the Sunni Arab city of Ramadi have turned against their former al-Qaida allies after a bomb attack this month killed 80 people, sparking tit-for-tat assassinations.

Residents yesterday said at least three prominent figures on both sides were among those killed after local insurgent groups formed an alliance against al-Qaida, blaming it for massacring police recruits in Ramadi on January 5.

"There was a meeting right after the bombings," one Ramadi resident familiar with the events said.

"Tribal leaders and political figures gathered to form the Anbar Revolutionaries to fight al-Qaida in Anbar and force them to leave the province. Since then there has been all-out war between them."

The bloodshed is the latest example of a trend US military and diplomats have been pointing to as a sign some militants may be ready to pursue negotiable demands through the new Sunni Arab engagement in parliament after taking part in last month's election.

In a further sign of the rifts emerging within Iraq's insurgency, Jordanian-born militant Abu Musab al-Zarqawi has stepped aside as the head of a new council of radical groups in favour of an Iraqi, according to a posting on a website used by al-Qaida.
Posted by: Dan Darling || 01/25/2006 01:01 || Comments || Link || E-Mail|| [435 views] Top|| File under:
UK cracks down on Basra police
British troops launched a crackdown Tuesday on Basra's troubled police, arresting several officers in a force long believed infiltrated by extremist Shiite militiamen. Curbing militia power is considered crucial to building trust among Iraq's rival communities, but finding a way to do it has proven elusive.

Fourteen people were detained in the early morning raids, British officials said. Nine were released but five others – all policemen – were jailed for alleged roles in murder and other crimes "connected to rival tribal and militia groups," British spokesman Maj. Peter Cripps said.

They include Maj. Jassim al-Daraji, assistant director of Basra's criminal intelligence department, according to police spokesman Lt. Abbas al-Basri.

"Everyone in this part of Iraq has some allegiance or grouping with a tribe or some political group or militia," Cripps told The Associated Press. "The point ... is whether their allegiances are greater to the police service or their tribe or militia."

He said British and Iraqi forces were "trying to root out those who follow militia-like allegiances."

Shiite-dominated Basra, Iraq's second-largest city, is located 340 miles south of Baghdad, and has been far calmer than the turbulent Sunni Arab areas where most American troops are based. Still, 10 British soldiers have been killed since May in bombings and ambushes, some of them blamed on tribal and militia groups.

Trouble escalated last September in Basra when Iraqi police arrested two British Arabic-speaking commandos during a surveillance mission. Fearing the soldiers would be transferred to militia control, British troops stormed a police station and freed the captives.

Following the incident, the local Department of Internal Affairs was abolished because of militia ties. However, those dismissed in the reorganization "got jobs in another department within the Iraqi police services in Basra," Cripps said.

In Iraqi parlance, "militia" refers to armed groups associated with political parties, tribal leaders or religious figures. Many are Shiite and are different from the Sunni Arab insurgent groups, such as the Islamic Army of Iraq or the al-Qaeda faction of Abu Musab al-Zarqawi that seek to oust foreign troops and topple the U.S.-backed government.

Some are locally based and are little more than criminal gangs. Others play a role in the fight against Sunni insurgents. Some Shiite militias are believed behind killings of Sunni Arabs, often in reprisal for attacks by insurgents and religious extremists against Shiites.

Sunni Arab politicians blame Shiite militias for driving disaffected Sunnis into insurgent ranks, but U.S. efforts to persuade Shiites and Kurds to disband their militias has proven difficult in the face of the raging Sunni insurgency. Shiite and Kurdish parties dominate the current government.

The U.S. goal now is to try to integrate the militias into the police and army, where they can be controlled. However, the Bush administration acknowledged in a report to Congress last October that "the realities of Iraq's political and security landscape" make it unlikely that goal will soon be achieved.

The militias number from a few hundred to tens of thousands of members.

Major militias include the Badr Brigade and the Mahdi Army – both Shiite – and the peshmerga, the Kurdish force believed to number up to 100,000. Peshmerga troops fought alongside the U.S. military in the 2003 invasion of Iraq, and veterans of the Kurdish force are strongly represented in the new Iraqi army and police.

Kurdish leaders insist the peshmerga is not a militia but the legitimate security force of the three-province Kurdish Regional Government. Kurdish leaders stuck by that position in 2004 after interim Prime Minister Ayad Allawi announced a deal to disband militias by January of this year.

Radical Shiite cleric Muqtada al-Sadr refused to accept the deal and disband his Mahdi Army, which battled U.S. forces in two uprisings. Despite an agreement last year to end the fighting, the Mahdi Army still operates in parts of Baghdad and Shiite areas of the south, including Basra.

Under U.S. pressure, the Badr Brigade changed its name to the Badr Organization for Reconstruction and Development in 2003 and maintains that it is no longer a militia. The group is linked to Iraq's biggest Shiite party, the Supreme Council for the Islamic Revolution in Iraq – senior partner in the Shiite coalition that won the biggest number of parliament seats in last month's election.

Badr is also widely believed to have links to Iranian intelligence, and many of its key figures lived in Iran until the fall of Saddam Hussein in March 2003. Badr veterans are believed represented in ranks of the Interior Ministry special commando forces at the center of Sunni abuse charges. Interior Minister Bayan Jabr is a former Badr official.

However, those units, especially the feared Wolf Brigade, are considered among the toughest fighters among government forces in the battle against insurgents. The U.S. military announced this month that it would assign up to 3,000 U.S. and international personnel to such units, not only to accelerate their training but to curb their abuses.
Posted by: Dan Darling || 01/25/2006 00:59 || Comments || Link || E-Mail|| [862 views] Top|| File under:
Southeast Asia
MILF to start hunting for JI again. Oh goody.
The Moro Islamic Liberation Front renewed efforts to help authorities capture the leader of the al-Qaeda-linked Abu Sayyaf group and the Jemaah Islamiah network in Mindanao, coinciding with the start of antiterror training between US and Filipino troops.

The MILF said it is helping the government track down Khadafy Janjalani, whose group is blamed for the spate of kidnappings and bombings in Mindanao, and in Manila the past years.

"Our forces are working in coordination with the Philippine authorities under a two-year old agreement between the MILF and the government," MILF spokesman Eid Kabalu told The Manila Times on Tuesday.

The MILF, the country's largest Muslim separatist rebel group, is negotiating peace with Manila. It signed an agreement in 2004 that enabled it to help the government hunt down terrorists and criminals.

Kabalu said latest intelligence reports suggested that Janjalani could be hiding in western Mindanao or the Sulu archipelago, which covers the islands of Jolo and Tawi-Tawi.

The spokesman added that they have stepped up their hunt for the terrorists in Basilan, Zamboanga, Jolo, Tawi-tawi and in other parts of Mindanao.

But MILF rebels are under strict orders to stay away from the areas where US and Philippine soldiers are conducting their training to avoid clashes.

US and Filipino troops are participating in joint trainings in Carmen, North Cotabato. A bigger exercise is taking place in southern Jolo, where the rebels actively operate.

Kabalu quoting previous intelligence reports, said Janjalani was last seen with the group of Jemaah Islamiya bomb-makers Umar Patek and Dulmatin, tagged as the brains of the 2002 Bali bombings.

The Jemaah Islamiah has been blamed for a string of attacks in the Philippines and Indonesia, including a blast at Jakarta's J.W. Marriott hotel that killed a dozen people dead and the Australian embassy bombing also in Jakarta that killed 10 people.

Manila said the two groups remain the biggest threats in the country and in Southeast Asia.

The MILF said the Abu Sayyaf and the Jemaah Islamiya have fragmented into smaller groups and are hiding from one place to another in Mindanao.

Government troops mounted last year a massive operation against Janjalani, Patek and Dulmatin in Maguindanao province but failed to capture the trio, although eight of their followers were killed.

Kabalu said the huge bounty offered by Washington and Manila has forced many Abu Sayyaf leaders, including Janjalani, Patek and Dulmatin to hide for their life.

The US has offered as much as $10 million bounty for the arrest of Dulmatin and $5 million for Janjalani's capture. It also offered $1 reward for Patek's capture.

Rohan Gunaratna, head of Singapore's terrorism research institute for defense and strategic studies, said the Jemaah Islamiya is allegedly receiving funds from the al-Qaeda and unidentified financiers in the Middle East.

"Our operation against the Abu Sayyaf is going on, but we cannot determine yet whether Janjalani has returned to hiding in Jolo, but we have intelligence operatives out there," Brig. Gen. Alexander Aleo, Jolo military chief, said in a separate interview Tuesday.

Philippine authorities said at least 60 Jemaah Islamiah members are believed to be hiding in Mindanao and are training local recruits.
Posted by: Dan Darling || 01/25/2006 01:06 || Comments || Link || E-Mail|| [428 views] Top|| File under:
Syria-Lebanon-Iran
Imad Mugniyah Spotted in Syria
EFL:

WASHINGTON - One of the American government's most wanted terrorists visited Syria late last week with Iran's President Ahmadinejad, according to a former Reagan administration national security official and Iran watchers on Capitol Hill.

The former official, Michael Ledeen, now an author and scholar at the American Enterprise Institute, made the claim in an article published yesterday afternoon on the Web site of the conservative magazine National Review. Several American government officials refused to confirm that the Lebanese Hezbollah figure, Imad Mugniyah, was sighted at the meeting in Damascus last Thursday with Mr. Ahmadinejad and the Syrian dictator, Bashar Assad.

Major Matthew McLaughlin, a spokesman for the Central Command, the military division responsible for the Middle East, said, "Central Command keeps its eyes on various terrorists and terrorist groups within the region, but would not offer any comment on the whereabouts of a particular terrorist because the information is classified."

Congressional staffers familiar with America's Iran policy, however, said yesterday that while they had not received confirmation of Mr. Mugniyah's participation in the Ahmadinejad-Assad summit from American officials, they had heard from foreign "diplomatic sources" that the terrorist was at the meeting.

Mr. Mugniyah appears on the FBI's most wanted terrorists list along with Al Qaeda leaders Osama bin Laden and Ayman al-Zawahiri, and the government has offered a reward of up to $5 million for information leading to his capture. Mr. Mugniyah, of Lebanese origin but said to be living now in Iran, is described by the FBI as the "alleged head of the security apparatus" for Lebanese Hezbollah. He was indicted by America for his role in hijacking TWA Flight 847 in June 1985, a terrorist act in which an American citizen and Navy diver, Robert Stethem, was beaten and tortured, shot in the head, and his body dumped out on the Beirut International Airport runway. Mr. Mugniyah is also linked to other attacks on Americans and reportedly has met with Mr. bin Laden.

A Washington-based Iranian exile leader and a former Iranian minister of education, Manoucher Ganji, told The New York Sun yesterday that while he had not heard of Mr. Mugniyah's purported appearance in Damascus, the purpose of the Assad-Ahmadinejad meeting was to plot against America and Israel. Mr. Ganji said it would therefore make sense for a representative of Hezbollah to be present for the discussions.

News of the alleged connections among Messrs. Assad, Ahmadinejad, and Mugniyah came amid intensifying pressure on the governments of both Syria and Iran. The Assad dictatorship finds itself embroiled in increasing calls for the disarmament of Hezbollah and intensifying scrutiny of its alleged role in the assassination of former Lebanese prime minister Rafik Hariri, whose death is under investigation by the United Nations.
Posted by: Steve || 01/25/2006 13:40 || Comments || Link || E-Mail|| [451 views] Top|| File under:
Black Tigers emerge as new al-Qaeda threat in Lebanon
Threats to use car bombs against UN premises, embassies, security forces and Palestinian leaders in Lebanon have been made by a previously unknown group calling itself "The Black Tigers - the millitary wing of al-Qaeda in Lebanon". A statement released by the group Tuesday, and seen by Adnkronos International (AKI), threatens imminent attacks against a wide range of targets.

"We will strike with car bombs all the offices of the UN inside and outside the [Palestinian refugee camp] Sabra and Shatila and we will hit many foreign embassies" says one of the ten points in the 'first statement' by the group.

"For some time we have been committed to entering Sabra and Shatila, a 'symbol' for Palestinians in Lebanon and known world wide".

"It [the camp] needs reform and this warning must be taken seriously. Today we are admonishing, while tomorrow we will proceed with the elimination of tens [of people] as God is our witness" the statement reads.

The statement by the group claiming to represent al-Qaeda in Lebanon goes on to issue a series of warnings; against Lebanese army officials "not to infiltrate the Palestinian camps with their informers and urging Palestinian factions in Lebanon to 'return to Islam because their leaders are an easy target for our warriors".

There is also a threat against Walid ben Talal [a Saudi prince with Lebanese citizenship and a pan-Arab media magnate] and anyone working with him - if they enter the camps, it says, they will be poisoned.

As well as political and security threats, there are also "moral" warnings; to women from the camps not to go to the red light areas in Beirut, frequented by foreign intelligence agents; to outlets selling alcohol, that their premises will be blown up; to pirate CD vendors; and to the camp pharmacy accused of handing out 'drugs' and giving medicines without prescriptions.

The unknown group also names some of the people they want to eliminate; collaborators of Abbas Zaki, the PA minister for Palestinian refugees; Ghassan Abdallah, a leading Palestinian official in Lebanon, and Khaled Aref, the Palestinian movement Fatah's representative in southern Lebanon.

"Ulema (muslim clerics) who do not respect their faith and who steal our goods" are also cited as objectives, as are Lebanese security officials , "who exploited our fighting brothers who went to Syria and Iraq" and "Were paid more than 800,000 dollars".

The message concludes with a call for the Lebanese state to support the 'brother combatants" who want to go to Iraq and "fight the infidels".

For some years there have been suspicions about thte possible presence of al-Qaeda in Lebanon, and in particular in the camps, like Ein Hilwe, near Sidon, where the Israelis allege that there are elements of Bin LAden's network coming from Afghanistan.

In 2004, a plot for an attack against the Italian embassy in Beirut, was attributed to a presumed al-Qaeda cell.

Last December the Lebanese security forces arrested13 people - seven Syrians, four Lebanese, a Saudi and a Palestinian - suspected of being members of the al-Qaeda network and found in possession of arms and plans for future attacks.
Posted by: Dan Darling || 01/25/2006 00:44 || Comments || Link || E-Mail|| [404 views] Top|| File under:
Who's in the News
81
[untagged]
Bookmark
E-Mail Me
The Classics
The O Club
Rantburg Store
The Bloids
The Never-ending Story
Thugburg
Gulf War I
The Way We Were
Bio
Merry-Go-Blog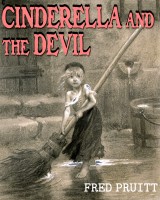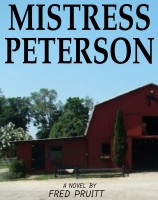 On Sale now!


A multi-volume chronology and reference guide set detailing three years of the Mexican Drug War between 2010 and 2012.

Rantburg.com and borderlandbeat.com correspondent and author Chris Covert presents his first non-fiction work detailing the drug and gang related violence in Mexico.

Chris gives us Mexican press dispatches of drug and gang war violence over three years, presented in a multi volume set intended to chronicle the death, violence and mayhem which has dominated Mexico for six years.
Click here for more information


Meet the Mods
In no particular order...


Steve White
Seafarious
Pappy
lotp
Scooter McGruder
john frum
tu3031
badanov
sherry
ryuge
GolfBravoUSMC
Bright Pebbles
trailing wife
Gloria
Fred
Besoeker
Glenmore
Frank G
3dc
Skidmark
Alaska Paul



Better than the average link...



Rantburg was assembled from recycled algorithms in the United States of America. No trees were destroyed in the production of this weblog. We did hurt some, though. Sorry.
3.235.85.115