Afghanistan
Suicide attack in Nangarhar Hajj and Religious Affairs Chief's house kills his brother
[Khaama (Afghanistan)] A

suicide kaboom

took place inside the provincial Hajj and Religious Affairs Chief's house in eastern Nangarhar


The unfortunate Afghan province located adjacent to Mohmand, Kurram, and Khyber Agencies. The capital is Jalalabad. The province was the fief of Younus Khalis after the Soviets departed and one of his sons is the current provincial Taliban commander. Nangarhar is Haqqani country..


province of Afghanistan.

According to the local security officials, the incident took place this afternoon after a

jacket wallah

detonated his explosives inside the house of Mawlavi Abdul Zahir Haqqani.

The provincial police commandment confirmed that Mawlavi Haqqani's brother Shahwali was killed in the attack and that no one else was killed or

maimed

.

The incident took place in Surkh Rod district after a suicide bomber attempted to target Mawlavi Haqqani but was identified by his brother who stopped him and eventually led to an

kaboom

.

The local security officials are saying that the suicide bomber had reached to the residence of Mawlavi Haqqani by travelling in a vehicle.

The officials further added that four people have been incarcerated
Book 'im, Mahmoud!
in connection to the alleged transfer of the bomber.
Posted by: Fred || 03/19/2017 00:00 || Comments || Link || E-Mail|| [336062 views] Top|| File under: Taliban
1 killed, 2 wounded in gunmen firing in Kabul city
[Khaama (Afghanistan)] A civilian was killed and two others including a policeman were

maimed

in an attack by

gunnies

in capital Kabul
...the capital of Afghanistan. Home to continuous fighting from 1992 to 1996 between the forces of would-be strongman and Pak ISI/Jamaat-e-Islami sock puppet Gulbuddin Hekmayar and the Northern Alliance, a period which won Hek the title Most Evil Man in the World and didn't do much for the reputations of the Northern Alliance guys either....
.

According to the Kabul police officials, the incident took place late on Friday night in the vicinity of 17th police district of the city.

The officials are saying that a number of

gunnies

who are believed to be members of a robbers' gang opened fire on a check post as they were being chased by the security forces.

The

gunnies

managed to flee the area leaving their vehicle behind, the officials said, adding that an investigation and search operation is underway regarding the incident and to apprehend the

gunnies

.


Posted by: Fred || 03/19/2017 00:00 || Comments || Link || E-Mail|| [336063 views] Top|| File under: Taliban
16 ISIS troops die in specops operation in Nangarhar province
At least sixteen militants affiliated with the Islamic State of Iraq and Syria (ISIS) terrorist group were killed during an operation conducted by the commando forces of the Afghan National Army in eastern Nangarhar province.

The 201st Silab Corps of the Afghan National Army (ANA) forces in a statement said a special operation was conducted by ANA commando forces in the vicinity of Kot district.

The statement further added that the operation was conducted with the support of the air power and several villages were cleared as a result of the operation.

At least four Improvised Explosive Devices (IEDs) were also confiscated during the operations, the 201st Silban Corps said.

The Afghan security forces and the local residents did not suffer any casualties during the operation, the source said.

This comes as both the Afghan and US forces conducted regular strikes against the loyalists of the terror group in this province.

The increased raids, usually involving drone strikes, by the US forces followed a broader role granted by the Obama administration earlier last year.

The broader role was granted amid concerns that the loyalists of the terror group are attempting to expand foothold in the country and turn the eastern Nangarhar province into a regional operational hub for its fighters.

Posted by: badanov || 03/19/2017 00:00 || Comments || Link || E-Mail|| [336068 views] Top|| File under: Islamic State
19 Bad Guys die in Baghlan airstrike
At least nineteen militants were killed in an airstrike conducted in Baghlan province in North of Afghanistan.

The Ministry of Defense (MoD) said the airstrike was carried out in the vicinity of Baghlan-e-Markazi district.

MoD further added that twenty two militants also sustained injuries in the airstrikes.

The security situation in northern Baghlan province has sharply deteriorated during the recent years as the anti-government armed militant groups attempt to expand their insurgency in northern provinces of the country.

Taliban insurgents frequently carry out coordinated attacks on some key districts of Baghlan since they expanded their foothold in this province over a year ago.

The Taliban insurgents briefly took control of the strategic Tala Barfak district from the security forces few weeks ago.

However, the Afghan forces managed to retake its control with the defense officials saying the forces made a tactical retreat to prevent casualties to the local residents and members of the security forces.

The growing activities by the Taliban insurgents forced the Afghan government to launch a large scale operation in the key Dahana-e-Ghor area last year amid concerns that the group was preparing to equip for the fighting season.

Posted by: badanov || 03/19/2017 00:00 || Comments || Link || E-Mail|| [336062 views] Top|| File under: Taliban
Africa North
Hafter to militants: Leave or you're gonna get it
I wonder if this guy is looking to win the 2017 "General Dostum" award...

The head of the Libyan National Army, Field Marshal Khalifa Hafter, has ordered all militias in Tripoli to lay down their arms or face attack from his forces. In a statement just hours after pro-Hafter demonstrators were fired on in Tripoli, he annoucned he would will liberate the capital, and attacked what he said were the criminal actions of "tyrants and terrorists" who had shattered the right to peaceful protest.

In a stirring telephone interview at 2.30am localtime with Al-Hadath Al-Libya TV channel, Hafter insisted his forces would force the gangs who had killed innocent civilians out of the capital. He accused the "oppressors" of humiliating Tripolitans and destroying state institutions. They had to leave now and hand over their weapon, he insited.

For its part, the LNA would restore peace and stability soon enough, he added, with Tripoli once again becoming "a symbol of culture" and freedom.

With the capital in turmoil, he said, the world stood by as peaceful protestors were shot at while they demanded that the militias leave. But it was proof of the importance of the LNA and its role in obliterating terrorism, he declared. That could not longer be argued about.
Posted by: badanov || 03/19/2017 00:00 || Comments || Link || E-Mail|| [336064 views] Top|| File under:
Ganfouda complex falls to LNA
And all it cost was one (1) each MiG-21 fighter jet


After a siege lasting almost eight weeks, the militants in Ganfouda's 12 Apartment complex were finally overwhelmed this morning in an all-out assault by the Libyan National Army during which a Mig-21 crashed.

A senior military source said 31 bodies were found in the buildings while a number of women was brought out alive. It is not known how many soldiers were killed or wounded in the final stages of the battle. At least 12 LNA men are known to have died and some 30 been wounded in the course of the siege.

During the intense fighting eight militants tried to escape and were caught.

On 25 March the LNA had declared the complete capture of the Ganfouda enclave into which the Benghazi Revolutionaries' Shoura Council (BRSC) and their IS and Ansar Al-Sharia terrorist allies had been pushed in a campaign that properly began with a long and hard fight for the Leithi district in July 2015.

Yet it quickly emerged that that surviving militants had retreated to the 12 Apartments complex which they had fortified and apparently stocked with food and ammunition.

The Mig-21 crashed on a house in Buzira after delivering the last of a series of airstrikes to hit the 12 Apartments over two months. It is not known why it came down. The pilot ejected and it is understood no one was hurt on the ground.
Posted by: badanov || 03/19/2017 00:00 || Comments || Link || E-Mail|| [336065 views] Top|| File under:
Libyan warbird shot down over Benghazi
A fighter jet of forces loyal to a Libyan military strongman was shot down on Saturday as it attacked terrorist positions in Benghazi, a military source said.

"A MiG-21 was shot down by a heat-seeking missile," said Mohammad Ghunem, spokesman for the forces of strongman Khalifa Haftar, who is battling to oust terrorists from Libya's second city.

"The plane, targeted by terrorist groups, crashed in the district of Suq al-Hut but its pilot survived."

He said the jet was hit as it carried out a raid on the last bastion of "extremists" in the city's Mediterranean seafront district of Al-Saberi.

The pilot, Adel Abdullah Bushisha, was able to eject and landed by parachute in the east of the city, he said.

Ghunem said the whole of eastern Libya was now under the control of Haftar's self-declared Libyan National Army (LNA).

"The terrorist groups fled their last stronghold in the western sector of Benghazi," a source in the LNA's special forces told AFP.

The source said 17 terrorists were killed in clashes and "many" captured, and that LNA fighters also died in the operation.

A news agency run close to a parallel government in eastern Libya said LNA forces had "intensified their raids against the last bastions of the terrorist groups in Benghazi, some of whom tried to flee during the night".

Benghazi, which fell to extremist groups in 2014, has been the scene of deadly fighting between them and forces loyal to Haftar, who controls much of eastern Libya in defiance of the UN-backed unity government in Tripoli.
Posted by: badanov || 03/19/2017 00:00 || Comments || Link || E-Mail|| [336061 views] Top|| File under:
398 illegal migrants prevented from entering Egypt in recent weeks: Army
[AlAhram] Egypt's armed forces have said they were able to prevent the illegal migration of 398 people into Egypt through its southern and western borders in the last couple of weeks, its

front man

announced on Wednesday.

In an official statement, army

front man

Tamer El-Refaie relayed the armed forces efforts to "preserve the country on all strategic levels" in the period from 21 February to 13 March.

Those efforts included discovering and destroying smuggling tunnels in North Sinai and confiscating drugs and weapons in several governorates including Ismailia, Suez and others, El-Refai said.

El-Refaie said that during this period, border guards jugged
You have the right to remain silent...
369 migrants colonists before they crossed into Egypt at Salloum, a main crossing point on the border with Libya.

Twenty-nine others were arrested by forces at the Shalateen-Halayib border area between Egypt and Sudan.

The

front man

did not give details on the nationalities of the "illegal migrants colonists."

In addition to combating terrorism, Egypt has been waging a fight against irregular migration in recent years.

Cairo raised its focus on this issue and introduced an illegal migration law following a September 2016 migrant boat disaster off its Mediterranean coast that killed hundreds.

Egypt's President Abdel-Fattah El-Sisi has spoken on multiple occasions about Egypt's ongoing efforts to curb illegal immigration from its shores to Europe -- a key concern for European countries facing a growing migrant crisis.

The president has said Egypt currently hosts 5 million immigrants colonists from different nations who live their lives normally, receive the privileges enjoyed by Egyptian citizens and are not confined to refugee camps.

Egypt has repeatedly rejected proposals to create refugee camps on its soil.
Posted by: trailing wife || 03/19/2017 00:00 || Comments || Link || E-Mail|| [336065 views] Top|| File under: Moslem Colonists
Arabia
Soddys intercept missile strike near Jizan
Riyadh – Royal Saudi Air Defense Forces intercepted a missile that was launched by Houthis militia rebels, targeting Jizan city, Command of the Saudi-led Arab Coalition to back legitimate and internationally recognized Yemeni government of President Mansur Hadi, announced in a statement on Friday.

The Coalition statement said that a missile launched from inside the Yemeni territories was intercepted and destroyed by the Saudi forces.

In addition, the Coalition Air Force pinpointed the launching ground of the missile and hit back by airstrikes.

In a common matter, Saudi-led coalition has also intercepted three Houthi-affiliated sailboats near Midi port in Yemen trying to attack the coalition's vessels.

The incident was reported on Thursday night, in which the coalition destroyed one boat and arrested the crew of the second while the third boat managed to escape.

Asharq Al-Awsat
Posted by: badanov || 03/19/2017 00:00 || Comments || Link || E-Mail|| [336062 views] Top|| File under: Houthis
Two senior Yemen rebels survive deadly convoy strike
[AlAhram]. Two senior Yemen


...an area of the Arabian Peninsula sometimes mistaken for a country. It is populated by more antagonistic tribes and factions than you can keep track of. Except for a tiny handfull of Jews everthing there is very Islamic...


rebels survived a Saudi-led coalition air raid on their convoy in the southwestern province of Taez Saturday that killed eight of their guards, military and medical sources said.

The attacked targeted a convoy carrying Abdu al-Jundi, who was appointed as the governor of Taez by the Shia Houthi
...a Zaidi Shia insurgent group operating in Yemen. They have also been referred to as the Believing Youth. Hussein Badreddin al-Houthi is said to be the spiritual leader of the group and most of the military leaders are his relatives. The Yemeni government has accused the Houthis of having ties to the Iranian government, which wouldn't suprise most of us. The group has managed to gain control over all of Saada Governorate and parts of Amran, Al Jawf and Hajjah Governorates. Its slogan is God is Great, Death to America™, Death to Israel, a curse on the Jews ...
rebels, and the military commander of the same region, Abu Ali al-Hakem, they said.

The eight guards were killed when two of vehicles in the convoy were hit in the raid near the town of Burj.

Jundi and Hakem were able to escape and seek shelter in a nearby market, a rebel military source said.

A medical worker in Burj said the "charred" bodies of the guards were taken to a local hospital.

Most of Taez province is controlled by Houthi forces, who are besieging forces allied with UN-backed President Abedrabbo Mansour Hadi holed up in the

quiet provincial capital

of the same name.

In the western province of Hodeida, Saudi-led coalition aircraft carried out a series of strikes on a rebel training camp Saturday, leaving "dozens of dead and

maimed

," a military official said.

The camp, 70 kilometres (45 miles) east of Hodeida city, is home to young recruits enlisted by the Houthis, who two weeks ago forced each district of Hodeida to send 30 young people there for conscription.
Posted by: trailing wife || 03/19/2017 00:00 || Comments || Link || E-Mail|| [336062 views] Top|| File under: Houthis
Bangladesh
Bangladeshi Forces Kill Militant Carrying Explosives
[AnNahar]. Bangladesh police

rubbed out

a suspected

holy warrior

in the capital Dhaka on Saturday, a day after a

jacket wallah

went kaboom! at a security forces camp.

The man was killed as he tried to cross a security roadblock on a

cycle of violence

carrying a bag with improvised

bomb

s, according to Mufti Mahmud Khan,

front man

for the Rapid Action Battalion
(RAB).

"As he was carrying explosives we primarily suspect him of being a

holy warrior

," Khan told AFP, adding further investigation was needed to ascertain his identity.

A bomb disposal unit was rushed to the spot where it recovered the biker's bag containing multiple small improvised bombs, which were later diffused, Khan said.

According to local RAB commander Tuhin Mohammad Masud, the suspected attacker was in his early twenties.

The latest incident comes a day after a man went kaboom! at a RAB camp near Dhaka's international airport, wounding two

coppers

, in an apparent botched

suicide kaboom

.

Dhaka beefed up security at all airports after Friday's attack, one of the first in recent years against the elite RAB force which is tasked with tackling militancy.

Bangladesh has seen a spate of deadly attacks recently on foreigners, writers and activists.

The country's security forces launched a nationwide crackdown on Islamist

snuffies

following a siege at a cafe in Dhaka last year, arresting scores of suspects.

The Islamic State
...formerly ISIS or ISIL, depending on your preference. Before that al-Qaeda in Iraq, as shaped by Abu Musab Zarqawi. They're very devout, committing every atrocity they can find in the Koran and inventing a few more. They fling Allah around with every other sentence, but to hear the pols talk they're not really Moslems....
group

grabbed credit

for that attack, in which 22 people including 18 foreign hostages were killed.

The government has denied the presence of IS in the country and blames local

bad boy

s.
Posted by: trailing wife || 03/19/2017 00:00 || Comments || Link || E-Mail|| [336065 views] Top|| File under: Jamaat-ul-Mujahideen Bangladesh (IS)
Britain
Britain migrant colonist briefs

British jihadi who fought in Syria 'could fly in and out of the UK despite being stopped by anti-terror police'
12/03/17
[DailyMail] The 35-year-old British jihadi spent up to four months on the battlefield with ISIS but was able to to travel freely through Europe

Pictured: Moment 15 illegal immigrants including FIVE CHILDREN spill from the back of an HGV at a Kent motorway services
17/03/17
It is thought there were five minors among the three families, thought to be from Iran, Iraq and Afghanistan. The group (pictured) was discovered in a HGV at Folkestone services on the M20 in Kent.

New rules mean non-EU migrants must provide criminal record checks before they can get jobs in Britain
17/03/17
Newly employed nurses, and will all have to adhere to the new rules when they come into force, which apply to all jobs involving working with vulnerable people, Minister Robert Goodwill (pictured) said.

Give us a pass, Donald! Irish Prime Minister lobbies Trump to let country's 50,000 illegal immigrants in U.S stand in the light' - and president says: 'We love Ireland'


Going in the other direction:

17/03/17
Trump predicted that his administration would have a 'very, very great long-term relationship' with Ireland after meeting with Taoiseach Enda Kenny for the first time.

Syrian refugees move into a £500,000 six-bedroom home in leafy Kent stockbroker belt because the council can't find a local family


Perhaps it's time for the council to sell the expensive house and buy several smaller, less expensive properties for the colonists?

15/03/17
A Syrian family will be housed in a six-bedroom property in Sevenoaks, Kent, worth at least £500,000 after the district council was unable to find a permanent local family to give it to.

Hundreds of Afghan asylum seekers snuck into the UK using British Sikhs' passports - because turbans on ID photos meant border officials couldn't spot the difference
14/03/17
Border officials are said to have difficulty distinguishing between the illegal immigrants and genuine passport holders.
Posted by: trailing wife || 03/19/2017 00:00 || Comments || Link || E-Mail|| [336067 views] Top|| File under: Moslem Colonists
Caucasus/Russia/Central Asia
15 Hizbutts detained in Tartarstan
[RFE/RL] Security authorities in the Tatarstan region have detained 15 alleged members of the banned Hizb ut-Tahrir group.

A spokesman for the Federal Security Service said on March 14 that the suspects were detained after a special operation. The spokesman said thirty homes were searched in Kazan and Tatarstan's two districts, and books with suspected extremist content were confiscated at the searched homes.

Officials in Russia and other former Soviet republics say Hizb ut-Tahrir plays a role in a strategy used by Al-Qaeda and Islamic State militants to radicalize young people and recruit them to fight in Syria and Iraq. Hizb ut-Tahrir, which is banned in Russia and Central Asia, says its movement is peaceful.

Hizb ut-Tahrir, a London-based Sunni political organization, seeks to unite all Muslim countries into an Islamic caliphate.

Posted by: ryuge || 03/19/2017 00:00 || Comments || Link || E-Mail|| [336070 views] Top|| File under: Hizb-ut-Tahrir
Europe
Europe migrant colonist briefs

What does 'nation' mean to people in the Netherlands?

[DW] Nationalism is on the rise in many places in the world, including the Netherlands. On the first trip for the series #NewNationalism, DW's Fanny Facsar tries to find out what people mean when they speak of their "nation."

Germany jails neo-Nazis planning attacks on asylum seekers

[IsraelTimes] A German court on Wednesday sentences members of a neo-Nazi group to up to five years in prison for forming a "terror organization" that planned to attack a home for asylum seekers. The four — three men and a 24-year-old woman identified as Denise Vanessa G. — were arrested in May 2015, two days before they planned to strike at the migrant shelter in the eastern state of Saxony.

Known as the "Old School Society," their choice of weapon was modified "pyrotechnic explosives, particularly in the form of fire and nail bombs," which they were planning to hurl into a refugee home, the prosecutor had said.

The ringleader Andreas H., 58, was sentenced to four and a half years in prison while his second-in-command Marcus W., 41, got five years. The group's "spokesman" Olaf G., 31, was given three years while the only woman obtained three years and 10 months.

The four met on the internet in 2014.

German prosecutors charge man with ISIS membership

[Ynet] Federal prosecutors say they have charged a 23-year-old German man with membership in a terrorist organization for joining the Islamic State group in Syria. In a statement Thursday, prosecutors said Anil O. traveled to Syria in August 2015 with the intention of working as a medic for the group.

Prosecutors said O., whose last name wasn't published due to German privacy law, soon became disillusioned with IS after seeing how it treated fellow Muslims. They said he tried several times to flee IS-held territory, succeeding in January. He returned to Germany in September last year and was arrested at Duesseldorf airport.

Swedish Minister: Country Needs to Integrate Returning Islamic State Fighters
14 March
Swedish Minister of Culture and Democracy Alice Bah Kuhnke has suggested that Swedes who left to fight for radical Islamist groups in the Middle East should be welcomed back and helped to integrate into society.

Germany to test software that can tell if asylum seekers are genuine by analysing their VOICE to find out if they are really from the country they claim to be from
17/03/17
Authorities have expressed concern that some asylum-seekers from Arab countries are claiming to be from Syria in hopes of increasing their chances of staying in Germany

Asylum seeker who lied to authorities that he was a child before 'raping and murdering EU official's daughter' in Germany attempts suicide in prison
16/03/17
Hussein Khavari, from Afghanistan, who is accused of killing Maria Ladenburger, 19, in Freiburg, Germany, tried to strangle himself in a maximum security prison, according to authorities.

Teenage migrant 'raped and strangled 90-year-old German woman as she left church after he demanded money from her and she said she didn't have any'
16/03/17
A Spanish-Moroccan migrant, aged 19, is accused of rape, bodily harm and theft following the attack on October 2 in Dusseldorf.

Hundreds of thousands of life jackets piled 15 feet high lie discarded by refugees arriving in Greek tourist hotspot a year after EU deal sought to stem the flow of migrants
16/03/17
The piles of jackets were left by refugees who arrived on the island of Lesbos. The pictures were taken almost a year after the signing of a EU-Turkey deal that sought to stem the flow of migrants.

EU Border Control Accuses NGOs of Providing Shuttle Service for African Migrants
18 March
In a remarkably blunt analysis of the massive migration from North Africa to Italy in 2016, the European Frontex agency has denounced human traffickers' exploitation of NGOs to efficiently transport African migrants from Libya to Italy.

Turkish Minister: 'Send 15,000 Migrants a Month to Europe to Shock Them'
17 March
Turkey's Foreign Minister has suggested directing tens of thousands of migrants to the European Union (EU) as a form of retaliation for European leaders blocking his government holding Islamism rallies in their countries.


That sure sounds like an act of war to me...

Turkey's Erdogan Tells EU to 'Forget About' Migrant Deal After Dutch Row
16 March
Turkish President Recep Tayyip Erdogan threatened on Thursday to scrap a deal with the European Union to readmit migrants who have crossed illegally into Europe, amid a standoff with European nations over their reluctance to allow Turkish ministers to hold campaign rallies in their countries.

EU Says 1.2 Million Sought Asylum in Bloc Last Year
16 March
The European Union's statistical agency says more than 1.2 million people applied for asylum in the bloc last year, mostly Syrians, Afghans and Iraqis.

Migrant Crime and Violence Soars in German States
14 March
Authorities in two German states have expressed concern over official figures showing a huge rise in migrant crime, with the number of violent attacks having almost doubled in 2016.

Merkel Warned Support Being 'Destroyed' by Failure to Deport 500,000 Asylum Seekers
14 March
German Chancellor Angela Merkel has been warned public support is being "destroyed" by the fact her government has so far failed to deport half a million rejected asylum seekers.

Claim: Merkel Let Migrants in Only to Avoid Televised Border Clashes
13 March
German Chancellor Angela Merkel was on the brink of closing the border at the height of the migrant crisis in 2015, but changed her mind because she feared clashes with border police would look bad on television, a book has claimed.

Hungary: 94 Migrants in Detention Launch Hunger Strike
13 March
Hungary's immigration and asylum office says 94 of 102 asylum-seekers detained in a closed reception center have launched a hunger strike, demanding to be set free.

Report: Who Is Profiting from the Multi-$Billion Business of European Immigration?
13 March
A new report suggests that huge economic interests lurk behind a number of NGOs and cooperatives dedicated to bringing as many immigrants as possible into Europe.

Fewer than One in Five Foreign Rapists Deported from Sweden
13 March
Only 19 per cent of foreign rapists registered as Swedish residents were deported from the troubled Scandinavian country between 2010 and 2014, according to government figures.

Investigation Opened Into Possible New Human Trafficking Route
12 March
Police in eastern Spain opened an investigation into a suspected human trafficking route after discovering two trucks carrying Iraqi migrants in less than a month. A civil guard spokeswoman told The Associated Press Sunday that an

Austrian Chancellor Calls for EU Countries Who Refuse to Take Migrants to Have Funding Cut
12 March
The Austrian Chancellor has called for European Union (EU) countries who refuse to take in migrants to have their funding cut as punishment – despite his own country being one of three to refuse its migrant quota.
Posted by: trailing wife || 03/19/2017 00:00 || Comments || Link || E-Mail|| [336067 views] Top|| File under: Moslem Colonists
India-Pakistan
Security forces stop terror attack in Balochistan
Security forces on Saturday foiled a terror bid by seizing a significant quantity of arms and explosives in Balochistan's Kohlu district.

"The Frontier Corps (FC) and personnel of a intelligence agency conducted a raid and recovered 28 kilograms of explosives, six rockets and other weapons," said a security official.

The official added that the compound which was raided belonged to "miscreants of an outlawed militant organisation".

No arrest was made during the raid.

In a separate incident, FC forces and personnel of an intelligence agency arrested four suspected militants during a raid in Quetta's Smungli area.

Security forces claimed to have recovered five SMGs, three rockets and other weapons from their possession.
Posted by: badanov || 03/19/2017 00:00 || Comments || Link || E-Mail|| [336068 views] Top|| File under:
1 dead in cross border shelling on LOC
An elderly woman was killed when Indian troops resorted to unprovoked firing along the Line of Control (LoC) on Saturday, a statement issued by Inter-Services Public Relations (ISPR) said.

According to the ISPR, a 60-year-old female resident of village Thandi Kassi lost her life in the incident.

Pakistan Army troops responded to the fire 'befittingly' , the ISPR said.

A man was also injured in the firing. The incident took place in Kotli district.

Tense relations

Incidents of cross-border firing were reported with frequency in the last months of 2016 as tensions simmered between Pakistan and India over the Kashmir issue.

Exchanges of fire have been reported sporadically since the new year began.

A Pakistani woman had been injured when Indian border troops opened fire along the Line of Control (LoC) in Bhimber late on March 10, the ISPR had said.

It said Indian forces resorted to "unprovoked" firing directed at civilian population along the LoC in Baroh village of Bhimber district.

Another incident was reported on March 2, when India resorted to 'unprovoked' firing across the LoC in the Khuiratta and Tender sectors.

Posted by: badanov || 03/19/2017 00:00 || Comments || Link || E-Mail|| [336066 views] Top|| File under:
Iraq
Mosul Offensive News


Security forces find ISIS prison in Mosul

Nineveh (IraqiNews.com) A Federal Police Officer announced on Saturday, that security forces discovered a prison belonging to the Islamic State in Bab al-Saray area, during a search operation in central Mosul.

Colonel Khodier Saleh said in a press statement that security forces found a tunnel leading to a prison, belonging to the Islamic State group, in Bab al-Saray area, in central Mosul.

There was also a torturing room, Saled added. Security forces also discovered missiles and light weapons, as well as 10 prisoners, Saleh further explained.

The security forces were able to free the prisoners, which include 3 army officers, in addition to finding some important documents.

Iraqi forces 600 meters from key mosque in western Mosul

Nineveh (IraqiNews.com) Federal Police Command announced on Saturday, that security forces are only 600 meters away from al-Hadba Minaret and the Great Mosque of Nuri, in western Mosul.

Federal Police Chief, Raed Shaker Jawdat, said in a press statement that Federal Police troops and Rapid Response forces are only 600 meters away from al-Hadba Minaret and the Great Mosque of Nuri, which witnessed the announcement of the so-called Islamic State caliphate, in western Mosul.

Our drones also continue to monitor the movement of terrorists in the area surrounding the mosque, Jawdat added.
Joint security force, backed by Army Aviation and the US-led international coalition, continue liberating the city of Mosul and drive out the Islamic State from its-held areas.


Google Map at the link
Posted by: badanov || 03/19/2017 00:00 || Comments || Link || E-Mail|| [336063 views] Top|| File under: Islamic State
ISIS Big Turban smoked in airstrike
Salahuddin (IraqiNews.com) A local source in Salahuddin Province informed that the Islamic State's detachments official was killed, along with one of his aides, by an air strike, east of the province, Alsumaria News reported on Saturday.

The source said that the Islamic State's detachments official of Mutaibija, also known as Abu al- Qaqaa, was killed, along with one of his aides, by an air strike that targeted his vehicle, east of Salahuddin.

Abu al-Qaqaa is one of the Islamic State leaders in Wilayat Salahuddin, and was based in Hawija, before moving to al-Mutaibija to handle the detachments file, the source added on condition of anonymity.

The area of Mutaibija, located on the borders between Diyala and Salahuddin, is one of the most unstable areas that includes many of the Islamic State sleeper cells.

Posted by: badanov || 03/19/2017 00:00 || Comments || Link || E-Mail|| [336066 views] Top|| File under: Islamic State
2 die in bombing in Diyala
Diyala (IraqiNews.com) A local source in Diyala Province revealed that five persons, including a police officer, were either killed or wounded in a bomb blast, east of the province, Alsumaria News reported on Saturday.

An improvised explosive device, planted on a roadside exploded, while a vehicle was passing in al-Dainiyah area, east of Baqubah, killing two of the vehicle's occupants, including a police officer, and wounding three others, the source said.

Security forces rushed to the area of incident, the source added. Ambulances evacuated the bodies to the forensic medicine department, and the wounded to nearby hospitals.

The province of Diyala is frequently attacked, using explosive devices, leaving dozens of civilian casualties.
Posted by: badanov || 03/19/2017 00:00 || Comments || Link || E-Mail|| [336065 views] Top|| File under:
Baghdad Bomb and Bullet Bulletin


Iraqi militiaman dies in checkpoint attack al-Taqa

Baghdad (IraqiNews.com) A police source informed that a member of al-Hashd al-Ashaeri was killed, while two others were wounded in an armed attack, south of Baghdad, Alsumaria News reported on Saturday.

Unidentified gunmen threw a hand grenade on a checkpoint belonging to al-Hashd al-Ashaeri in al-Taqa area in al-Rasheed vicinity, south of Baghdad, killing one of al-Hashd members and wounding two others, the source said.

Security forces arrived immediately in the area of incident, and transferred the body to the forensic medicine department and the wounded to a nearby hospital, the source added on condition of anonymity.

The capital, Baghdad, is frequently witnessing a surge of violence and several suicide attacks, in addition to separate attacks that target civilians and security members.


Google Map at the link
Posted by: badanov || 03/19/2017 00:00 || Comments || Link || E-Mail|| [336065 views] Top|| File under:
Israel-Palestine-Jordan
Israel threatens to destroy Syrian air defenses (Video)
[CNN] Israeli Defense Minister Avigdor Liberman has warned Syria that Israel would destroy its aerial defense system if Syria fired an anti-aircraft missile at Israeli aircraft again.

Speaking on Israel public radio Sunday morning, Liberman said, "The next time the Syrians use their air defense systems against our airplanes, we will destroy all of them without thinking twice."

His threat comes after Syria fired anti-aircraft missiles at Israeli military jets overnight Friday.

The Syrian military said the jets struck a military site near Palmyra, while Israel says they targeted a weapons shipment to Iran-backed Hezbollah. Syria claims their missiles downed one Israeli jet and hit another, which Israel rejected as "absolutely untrue."

"Our central problem, and this above and beyond all of the other issues, is the transfer of advanced weapons from Syria to Lebanon," Liberman said.

"Every time we identify a transfer like this, we will work to prevent the transfer of game-changing weapons. On this issue there will not be any compromise."
Posted by: Besoeker || 03/19/2017 11:53 || Comments || Link || E-Mail|| [336070 views] Top|| File under: Govt of Syria
Israeli Jets And Tanks Strike Hamas Positions Following Rocket Fire
Two Hamas positions were struck by Israeli fighter jets and tanks in the northern Gaza Strip on Saturday, the army said.

The strikes were in retaliation for a rocket that landed near the city of Ashkelon on Saturday morning. There was no damage or injuries from the rocket launched from the Gaza Strip toward the Hof Ashkelon Regional Council. A second rocket was also reported to have been fired from the town of Beit Lahiya but fell short and struck inside the Hamas-run enclave.

Saturday morning's rocket comes just two days after another rocket fired from the Gaza Strip struck an open field in the Sdot Negev Regional Council. Israeli jets carried out retaliatory strikes against two Hamas targets.

The last two months has seen gunfire targeting IDF troops along the border as well as seven rockets launched at Israel from Gaza as well as several from the Sinai Peninsula fired by Islamic State terrorists.

Most of the rockets have been claimed by small jihadist groups, many times as a means for pressuring Hamas by raising tensions between the terror organization and Israel. Hamas has cracked down on these small groups, recently carrying out a wave of arrests among Salafi, jihadist, pro-Islamic State organizations.

Nevertheless Israel holds Hamas responsible for all fire coming from the Strip.

The incident comes a day after Israel's Arrow missile defense system intercepted a Syrian surface-to-air missile fired toward Israeli jets who were returning to base after carrying out air strikes against Hezbollah targets. It was the most serious clash between the two enemy countries since Syria's civil war broke out six years ago.
Posted by: Steve White || 03/19/2017 00:00 || Comments || Link || E-Mail|| [336069 views] Top|| File under: Hamas
Southeast Asia
Four wanted Maute militants nabbed in Lanao
[PhilStar] At least four wanted members of the Daesh-inspired Maute terrorist group were captured during a military operation in Lanao del Sur. The suspects identified as Pao Panganga (alias Pao Faizal), Alex Areg Bagul, Alisata Tumao Maute, and Saadra Macapanton Madayan, were captured early Thursday moring in a village of Lanao del Sur.

Military spokesperson Jo-Ann Petinglay said the troops recovered from the suspects three high-powered firearms, a pistol, improvised explosive devices (IEDs) and drug paraphernalia. She said the suspects, known to have rogue personalities, were wanted for illegal activities such as kidnap-for-ransom, gun-for-hire, carnapping, extortion and illegal drugs trade in the provinces of Lanao del Sur and Lanao del Norte.

Pentinglay said the suspects are also suspected in the ambush of Police Superintendent Abner Wahab Santos, former city police director of Marawi City Police. According to Petinglay, Panganga was involved in a series of kidnappings in Marawi City, specifically the abduction of Omira Lotao, an employee of the Mindanao State University on March 5.
Posted by: ryuge || 03/19/2017 00:00 || Comments || Link || E-Mail|| [336080 views] Top|| File under: Maute group (IS)
Phillipines trying to confirm death of 'dangerous' terrorist
[GMA News] The Philippine miliatary on Saturday said it is verifying reports that a suspected foreign terrorist was killed in a series of assaults against the Bangsamoro Islamic Freedom Fighters early this week in Maguindanao.

Westmincom spokesperson Capt. Jo-Ann Petinglay said in a statement that there are persistent reports that Indian-Singaporean terrorist Mohammad Ali bin Abdulrahman, alias Muawiyah, were among 21 terrorists slain in air and ground assaults launched against targets in Barangay Tee in Datu Salibo town from March 13 to 16.

Abdulrahman had reportedly acted as a negotiator for the Abu Sayyaf and is known as a 'dangerous' Jemaah Islamiyah operative.

Petinglay said that also reported killed in the attacks were Salahuddin Hassan, a local terrorist and bomber trained by Abdulrahman and Esmael Abdulmalik, alias Abu Toraype, a brigade commander in the BIFF.

She said that Abdulrahman and the two local terrorists were associates of terror suspect Marwan, who had been confirmed killed by elite troopers in Mamasapano town on January 2016.

Recovered during the operations were bomb-making manuals, five improvised explosive devices and several IED components. Petinglay said, "The recovery from the area of manuals of IED-making indicates that the slain terrorists were giving instructions on how to assemble explosive devices and launch bombing attacks."

Petinglay said that Abulrahman's group had also provided training for new recruits, including members of local terror Maute group based in Lanao.
Posted by: ryuge || 03/19/2017 00:00 || Comments || Link || E-Mail|| [336074 views] Top|| File under: Jemaah Islamiyah
Syria-Lebanon-Iran
Turkish border guards kill Kurd teen in Afrin
Turkish border guards opened fire on Syrian Kurdish civilians in Afrin district in northwestern Aleppo, killing at least one civilian, local sources reported on Saturday.

Arif Brimo, 17, was shot dead by Turkish border police in Shera area of Afrin.

"The victim was trying to cross the border with his family when the Turkish guards opened fire," local media activist Fadwa Hamo told ARA News.

The would-be refugees had reportedly approached the Syrian-Turkish border when they were fired upon in a bid to keep them in Northern Syria–Rojava (NSR).

"Brimo's family was trying to escape the deteriorating security conditions in the Ikdama village in Shera area. However, the 17-year old Arif was killed and at least two others were wounded by the border guards," she reported.

According to local sources, the Turkish Army and allied Syrian rebels continued to attack Kurdish villages in Afrin district.

"Civilians in Afrin are either being killed inside their homes or at the borderline when they try to escape the Turkish-led bombardment," human rights activist Firas Tahlo told ARA News.

Turkey has closed all its border gates with the Kurdish-populated NSR, forcing desperate civilians to seek alternative routes across the border.

Hundreds of Syrians, mostly Kurds, have been killed by the Turkish border guards over the past five years.

Reporting by: Hozan Mamo | Source: ARA News
Posted by: badanov || 03/19/2017 00:00 || Comments || Link || E-Mail|| [336064 views] Top|| File under: Sublime Porte
Syrian rebels begin evacuation of civilians from Homs
Rebels and their families began leaving their last bastion in the Syrian city of Homs on Saturday, state media and a Reuters witness said, under a Russian-backed deal with the government expected to be among the largest evacuations of its kind.

The first few buses drove out of al-Waer district in Homs, which was an early centre of the popular uprising against Syrian President Bashar al-Assad.

Between 10,000 and 15,000 rebels and civilians would evacuate in batches over the coming weeks under the deal, according to opposition activists in al-Waer and a war monitor.

The agreement underlines Assad's upper hand in the war, as more rebel fighters opt to leave areas they have defended for years in deals that amount to negotiated withdrawals to other parts of the country.

The Syrian government has described such deals as a "workable model" that brings the country closer to peace after six years of conflict. But the opposition decries them as a tactic of forcibly displacing people who oppose Assad after years of bombardment and siege.

Homs governor Talal Barazi told Reuters he expected around 1,500 people, including at least 400 fighters, to depart on Saturday for rebel-held areas northeast of Aleppo city.

Along with the Syrian Arab Red Crescent (SARC), Russian and Syrian forces were overseeing the evacuation, which would take about six weeks, he said.

"The preparations and the reality on the ground indicate that things will go well," Barazi said.

"We are optimistic that the full exit of armed (fighters) from this district will pave the way for other reconciliations and settlements," he added.

The government has increasingly tried to press besieged rebel areas to surrender and accept what it calls reconciliation agreements that involve fighters departing for northern Syria.

In an interview with Chinese TV station Phoenix last week, Assad said deals brokered locally with rebels were "the real political solutions". He added that he had not expected anything from Geneva, where U.N.-led peace talks ended this month with no breakthrough.

Broadcasting live from the al-Waer departure area, Syrian state television spoke to a Russian soldier, who said via an interpreter that security would soon return to the district.

"This agreement was reached only under the patronage of the Russian side … and it will be implemented with Russian guarantees," he said.

The Syrian Observatory for Human Rights, a Britain-based war monitor, said the buses would go to the Jarablus area in the north, held by Turkey-backed rebels.

Once completed, it would mark the biggest evacuation during the war out of one Syrian district, which is home to about 40,000 civilians and more than 2,500 fighters, the monitoring group said.

Dozens of buses stood at a crossing waiting to leave al-Waer, accompanied by SARC ambulances, a Reuters witness said.

Police officers searched people before the buses drove out, the Homs police chief told Syrian state television, which said 11 buses had left so far.

In the coming weeks, evacuees could be shuttled to other rebel-held areas in northern Syria, including the insurgent stronghold of Idlib province, state TV said.

Under the agreement, fighters could stay in al-Waer if they settle their affairs with the government, it said.

The deal follows others that were never fully implemented between the government and rebel groups in al-Waer, which has been pounded by air strikes in recent weeks.

A few hundred rebels from the district have previously been allowed safe passage to Idlib in the northwest.

Rebels and civilians who fear Assad's rule have poured into Idlib at an accelerating rate over the last year, bussed out of other parts of western Syria that the government and allied forces recaptured from rebels.

Rebel groups have been on the back foot in Syria, following Russia's intervention into the war on Assad's side, bringing its air power to bear in support of his army and its Iranian and Shi'ite militia allies.

The wide array of mostly Sunni rebel factions includes some militants as well as some groups supported by the United States, Turkey and Gulf monarchies.

Source: Reuters
Posted by: badanov || 03/19/2017 00:00 || Comments || Link || E-Mail|| [336066 views] Top|| File under: Govt of Syria
Terror Networks
The Beatings Will Continue: Iraqi Edition


ISIS shells parts of western Mosul with gas

Nineveh (IraqiNews.com) A police officer in Nineveh announced on Saturday, that 12 civilians were wounded in a chemical attack, using toxic gases, launched by the Islamic State group on the liberated areas and neighborhoods in Mosul.

Captain Yunis Mohammed said in a press statement, "12 civilians, including women and children, suffered severe suffocation, after being shelled by the Islamic State group."

The Islamic State shelled the liberated areas of al-Adala, Bab al-Saray and Shaer Ninewa with missiles containing toxic gasses, Mohammed added.

The casualties were transferred to hospitals and medical centers immediately, Mohammed further explained.
Posted by: badanov || 03/19/2017 00:00 || Comments || Link || E-Mail|| [336064 views] Top|| File under: Islamic State
Who's in the News
29
[untagged]
4
Islamic State
4
Moslem Colonists
3
Taliban
2
Sublime Porte
2
Houthis
2
Govt of Syria
1
Jemaah Islamiyah
1
Hizb-ut-Tahrir
1
Hamas
1
Tablighi Jamaat
1
Maute group (IS)
1
Hezbollah
1
Jamaat-ul-Mujahideen Bangladesh (IS)
Bookmark
E-Mail Me
The Classics
The O Club
Rantburg Store
The Bloids
The Never-ending Story
Thugburg
Gulf War I
The Way We Were
Bio
Merry-Go-Blog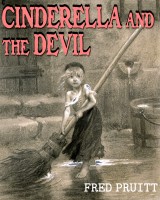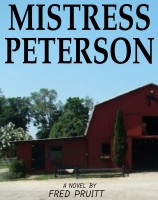 On Sale now!


A multi-volume chronology and reference guide set detailing three years of the Mexican Drug War between 2010 and 2012.

Rantburg.com and borderlandbeat.com correspondent and author Chris Covert presents his first non-fiction work detailing the drug and gang related violence in Mexico.

Chris gives us Mexican press dispatches of drug and gang war violence over three years, presented in a multi volume set intended to chronicle the death, violence and mayhem which has dominated Mexico for six years.
Click here for more information


Meet the Mods
In no particular order...


Steve White
Seafarious
tu3031
badanov
sherry
ryuge
GolfBravoUSMC
Bright Pebbles
trailing wife
Gloria
Fred
Besoeker
Glenmore
Frank G
3dc
Skidmark



Better than the average link...



Rantburg was assembled from recycled algorithms in the United States of America. No trees were destroyed in the production of this weblog. We did hurt some, though. Sorry.
3.231.217.107

Help keep the Burg running! Paypal: