Afghanistan
Green Beret killed in combat operations in Afghanistan identified
[Daily Mail, where America gets its news]
Sergeant Dustin Ard, 31, from 1st Special Forces Group died Thursday from wounds sustained during combat operations in Zabul Province, Afghanistan


Sgt Ard was on a joint operation with a unit of Afghan commandos


The Green Beret, who hailed from Idaho, was preparing to welcome his second child with wife, Mary


He is the 15th American service member to die in Afghanistan this year


2019 has been the deadliest year for US troops in Afghanistan since operations were scaled back in the country at the beginning of 2015
We had a brief mention yesterday of an Afghan Special Forces operation against the Taliban in Mizan district of Zabul province —perhaps that was it.
Posted by: trailing wife || 09/01/2019 00:00 || Comments || Link || E-Mail|| [184 views] Top|| File under: Taliban
Kunduz: Taliban attack on Kunduz city overnight repelled after jacket wallah blows up police briefing in city center; 15 good guys kaboomed, 40 turbans airstruck


Blast In Kunduz City Leaves 10 Dead, Several Wounded

[ToloNews] At least 10 people were killed and several others were

maimed

in

a kaboom

in the city of Kunduz on Saturday evening, targeting a gathering of security force members, including the provincial police chief.

The city came under attack by the Taliban

...the Pashtun equivalent of men...
from three directions at 1:30 am on Saturday. The Taliban reportedly captured some areas on the outskirts of the city, according to sources.

Security officials said the

festivities

are still ongoing on the outskirts of the northeastern city of Kunduz.

Interior Ministry in a statement says Sarwar Hussaini, Kunduz police

front man

, has been

maimed

in the blast. But members of Kunduz Provincial Council say the police

front man

lost his life in the attack.

The acting ministers of Defense and Interior ‐ Assadullah Khalid and Massoud Andarabi ‐ arrived in Kunduz on Saturday evening to lead the clearance operation against the Taliban.

Sources said that Kunduz Police Chief Manzoor Stanekzai was

maimed

in

the earth-shattering kaboom

.

Taliban claimed the responsibility for

the earth-shattering kaboom

and said it was a suicide kaboom
.
An explosion in northern Kunduz city killed at least ten people and wounded five others including the provincial police chief of Kunduz.

Nasrat Rahimi, a spokesman for the Ministry of Interior said an explosion took place in the center of Kunduz city at around 6 pm local time, when the Police Chief of Kunduz was briefing reporters.

Reports indicate that the explosion also killed Syed Sarwar Hussaini, the spokesperson of Kunduz Police Headquarters.

Video: Afghan forces repulse Taliban attack on Kunduz city


One minute video of Afghan troops engaging in small arms fire in what looks like a very disciplined fashion at the link. Go see if I understand what I was seeing, dear Reader.

[KhaamaPress] The security officials have shared a new video which purportedly shows the Afghan Special Forces engaging Taliban militants in a heavy firefight in Kunduz city.

The Ministry of Interior said in a statement that the Taliban are fleeing the city after coming under intense airstrikes and ground raids.

The 217th Pamir Corps said in a statement that the Taliban militants launched the attack at around 1:10 am local time.

The statement further added that the security forces have repelled the Taliban attacks in various parts of the city.

Furthermore, the 217th Pamir Corps said the security forces are conducting the clearance operations slowly in a bid to prevent civilian casualties.

Meanwhile, the 217th Pamir Corps said the security forces hvae also conducted airstrikes in Zakhil, Pul-e Shinwari, Kala Gaw and Qahwa Khana which have killed 26 Taliban militants.

The 217th Pamir Corps also added that the airstrikes have wounded at least 14 Taliban militants as well.

In Photos: Afghan defense and interior ministers visit Kunduz city amid Taliban attack

[KhaamaPress] The Ministry of Interior (MoI) said the acting defense minister Asadullah Khalid and acting interior minister Massoud Andarabi visited Kunduz city earlier today amid Taliban attack earlier today.

The Interior Ministry spokesman Nasrat Rahimi shared the photos of the two top security and defense officials who visited the security and defense forces in Kunduz city, accompanied by Gen. Scott Miller, the commander of the U.S. and NATO forces in Afghanistan.

The Afghan Intelligence, National Directorate of Security (NDS) earlier said in a statement that the NDS forces together with the 905th Unity of the National Directorate of Security launched joint efforts to repulse the Taliban attack in Kunduz city.

The statement further added that the security forces launched joint ground and air raids in Kala Gaw, Pul-e Shinwari, Qahwa Khana and Ali Khel areas of the city.

Furthermore, the National Directorate of Security said the security forces killed 35 Taliban militants including Kamil, one of the commanders of the Red Unit of Taliban.
Posted by: trailing wife || 09/01/2019 00:00 || Comments || Link || E-Mail|| [243 views] Top|| File under: Taliban
Airstrike kills 16 Taliban militants in Badakhshan, destroys captured APC
[KhaamaPress] An Arclight airstrike

...KABOOM!...
killed at least 16 Talibs in north-eastern Badakhshan province of Afghanistan, the Ministry of Defense said.

According to a statement released by Ministry of Defense, the security forces conducted the airstrike in Wardoj district of Badakhshan.

The statement further added that the airstrike killed 16 Talibs and destroyed a captured Armored Personnel Carrier.

The Taliban


...mindless ferocity in a turban...


group has not commented regarding the airstrike so far.
Posted by: trailing wife || 09/01/2019 00:00 || Comments || Link || E-Mail|| [140 views] Top|| File under: Taliban
Afghan and U.S. forces kill 13 Taliban militants in Paktiya and Ghazni
[KhaamaPress] The Afghan and U.S. forces conducted separate operations in Paktiya and Ghazni provinces which killed at least 13 Talibs.

The 203rd Thunder Corps said in a statement that the Afghan forces killed 5 Talibs during an operation in Zurmat district of Paktiya.

The statement further added that the Afghan Special Forces and the U.S. Air Forces conducted operations in Gilan and Deh Yak districts of Ghazni province.

Furthermore, the 203rd Thunder Corps said the operations in Ghazni province killed 8 Talibs.
Posted by: trailing wife || 09/01/2019 00:00 || Comments || Link || E-Mail|| [205 views] Top|| File under: Taliban
At least 40 Taliban militants killed, wounded in Jawzjan airstrikes
[KhaamaPress] The security forces conducted Arclight airstrike

...KABOOM!...
s in northern Jawzjan province killing or wounding at least 40 Talibs.

The Ministry of Defense said in a statement that the security forces conducted the airstrikes against four gatherings of Taliban


...the Pashtun equivalent of men...


in Aqcha district.

The statement further added that the airstrikes killed 28 Talibs including Qari Abdul Manan, one of the commanders of the group.

Furthermore, the Ministry of Defense said the airstrikes also

maimed

12 Talibs.

Meanwhile,


...back at the Senate, Tremulus continued with his speech against Varius and his cohorts, watching as his colleagues dropped off to sleep one by one...


the Defense Ministry said 5 Afghan security personnel also sustained injuries during the operations in Aqcha district.
Posted by: trailing wife || 09/01/2019 00:00 || Comments || Link || E-Mail|| [207 views] Top|| File under: Taliban
Europe
Stabbing attack in Lyon and rush to stop speculation...
Sudden Jihad Syndrome, poor man. How connected a known wolf will he turn out to be?

[EuroNews] A man armed with a knife and a barbecue fork attacked passers-by at a metro station in the Lyon suburb of Villeurbanne on Saturday, killing a 19-year-old and injuring eight others, three of whom were critically wounded.

The suspect, whose motives are unexplained, was arrested and taken into police custody for "murder and attempted murder," the Lyon prosecutor's office told AFP.

Authorities initially reported a second suspect on the run, but the prosecutor and a police source later denied the existence of a second perpetrator.

The attack happened at 4:30 pm at Laurent Bonnevay metro station.

The suspect was initially detained by passers-by, including TCL transit workers.

"I sensed that something was not right and when I got to the lift I saw that some people had stopped someone," a 39-year-old mother-of-one at the scene told Euronews.

"I saw some people in front of the lift who shouted at a man 'stay there' and 'don't move'. There were maybe three men who had stopped him, it wasn't police."

She added: "I thought it was a robbery at first. Someone else, I'm not sure if it was a security guard, said to me: 'Get away from here'. I saw a man with some blood on his t-shirt."

Among the injured, three were critical and five less seriously hurt, according to the prosecutor's office. In addition, 20 others were treated for shock.

"There was a gentleman at the 57 [bus] stop who started stabbing people in all directions," a young girl with a blood-stained tank top told AFP.

"He managed to touch, to open a person's stomach. He stabbed a guy in the head," she cried.

The mayor of Lyon, Gérard Collomb, quickly went to the scene and called for people not to speculate about the nature of the attack.

He said the suspect had targeted "people waiting for their buses in a high-traffic area" and was on his trying to flee through the metro station when he was apprehended.
One person was killed and another nine were wounded, three seriously, on Saturday in a knife attack near the French city of Lyon, a regional official and emergency services said.

The detained man claimed to be Afghan but also gave at least two different identities, according to a security official. The attack might have been terrorism-related, the official said, but authorities consider it more likely the suspect was mentally unstable.

The victim who died was a 19-year-old man, and it was unclear if he knew the attacker, according to a local police official.

The national anti-terrorism prosecutor's office has not been asked to participate in the investigation at this stage. An official with the Lyon regional administration said national security forces weren't involved in the search, which includes a few dozen local police officers and a helicopter.
Niazi, who was videoed dropping his knife after the bloodbath, has offered 'three conflicting reasons' for what happened, but none are related to terrorist groups.

The arrested man was not carrying an identity card, or any other documents, but he has said he is from Afghanistan.
Posted by: Bright Pebbles || 09/01/2019 00:00 || Comments || Link || E-Mail|| [280 views] Top|| File under: Moslem Colonists
Greece Launches Measures To Deal With Jump In Migrant Flows
[Jpost] Greece said on Saturday it would step up border patrols and move asylum-seekers on its islands to the mainland in an effort to deal with a resurgence in migrant flows from neighboring The Sick Man of Europe Turkey

...the occupiers of Greek Asia Minor...
The government's Council for Foreign Affairs and Defence (KYSEA) convened for an emergency session following the simultaneous arrival on Thursday of over a dozen migrant boats, the first of its kind in three years.

The increase in arrivals has piled additional pressure on the country's overcrowded island camps, all of which are operating at least twice their capacity.

Arrivals - mostly of Afghan families - have picked up over the summer, and August marked the highest number of monthly arrivals in three years. Greece's Moria camp on the island of Lesbos - a sprawling facility where conditions have been described by aid organizations as inhumane - is also holding the highest number of people since the deal was agreed.

On Saturday, the government said it will move asylum-seekers to mainland facilities, increase border surveillance together with the Europe
...the land mass occupying the space between the English Channel and the Urals, also known as Moslem Lebensraum...
an Union's border patrol agency Frontex and NATO


...the North Atlantic Treaty Organization. It's headquartered in Belgium. That sez it all....


, and boost police patrols across Greece to identify rejected asylum seekers who have remained in the country.

It also plans to cut back a lengthy asylum process, which can take several months to conclude, by abolishing the second stage of appeals when an application is rejected, and deporting the applicant. Further, the government will reunite 116 children with their families in other European countries.

Greece was the main gateway to northern Europe in 2015 for nearly a million migrants colonists and refugees from war-torn and poverty-stricken countries in the Middle East and Africa.

A deal between the EU and Turkey in March 2016 reduced the influx to a trickle, but closures of borders across the Balkans resulted in tens of thousands of people stranded in Greece.

Humanitarian organizations have criticized Greece for not doing enough to improve living conditions at its camps, which they have described as "shameful."
Posted by: trailing wife || 09/01/2019 00:00 || Comments || Link || E-Mail|| [186 views] Top|| File under: Moslem Colonists
Home Front: WoT
Pakistani-born Queens teen's 'ISIS plot to drop bombs into traffic and stab innocent pedestrians at World's Fair Marina'
Another clever lad who developed his entire plan with the help of his BFF undercover agent. Clearly the rank and file of the FBI are engaged in useful work despite the shenanigans by senior management. It remains to be seen how surprised mom and pop will be, given that his mother was photographed in full black regalia, including niqab.

[Daily Mail, where America gets its news]
Awais Chudhary, 19, was arrested by the FBI on Thursday in Queens, New York


Prosecutors say that he planned to carry out a knife and bomb attack for ISIS


Pakistani-born teen, a naturalized U.S. citizen, allegedly hoped to video the attack to inspire others


FBI says Chudhary planned to strike at the World's Fair Marina near Citi Field


Teen allegedly planned to strike as early as Friday, with US Open held nearby


He purchased 'tactical knife' and 'assault cargo pants' for the attack, FBI says
Posted by: trailing wife || 09/01/2019 00:00 || Comments || Link || E-Mail|| [346 views] Top|| File under: Islamic State
India-Pakistan
30 college students in India's Kerala state booked for waving 'Pakistan' flag
[Dawn] At least 30 college students in India's Kerala state have been booked by police for "allegedly waving a flag resembling that of Pakistain inside their campus", ANI reported.

The incident occurred on Thursday in Silver College, Perambra in Kozhikode district of Kerala.

As part of union election campaigning, students belonging to the

Moslem

Student Front (MSF) were carrying out a procession which included waving a large green and white flag similar to that of Pakistain.

Students claimed that they had waved the MSF flag but its large size had caused confusion, according to ANI.

The students have been booked under Sections 143 (whoever is a member of an unlawful assembly, shall be punished with imprisonment of either description for a term which may extend to six months or fine), 147 (punishment for rioting), 153 (wantonly giving provocation with intent to cause riot) and 149 (every member of unlawful assembly can be guilty of offence committed in prosecution of common object) of the Indian Penal Code.

Police are investigating the identity of the soon-to-be-former students and "will take necessary action", the ANI report said.

According to India Today, police have found nothing suspicious so far while investigating the background of the students in question.

"We have enquired about the background of the students involved in this, as of now there isn't anything suspicious or alarming about their past. The students claim that the mistake happened while printing the flag, anyway we are verifying the facts," the Peramabara CI told India Today TV.

The Indian publication said that a member of the student organization attributed the mishap to a printing error as well as negligence in not spotting it.

"They [students] did not properly inspect the flag after printing. Our flag has two equal halves of white and green with MSF marked at the white portion. But this flag was out of proportion making it look similar to the Pak flag," he said.
Posted by: trailing wife || 09/01/2019 00:31 || Comments || Link || E-Mail|| [195 views] Top|| File under:
Iraq
Iraqi civilian wounded by booby-trapped cows
[Jpost] A security source said on Saturday that a civilians was

maimed

when booby-trapped cows went kaboom! in a village in eastern Iraq, according to Al Sumeria.

The source stated that "two cow bombs went kaboom! in the village of Al Islah in the Diyala Governorate in Iraq, wounding a civilian."

Security forces cordoned off the scene and transported the injured person to a nearby hospital for treatment.

Animal-borne explosives attacks are not unheard of. In November 2003,

forces of Evil

fired more than a dozen rockets from donkey carts in Baghdad, according to CBS News. Iraqi police also reported the use of dogs rigged with

bomb

s in attacks in 2005, according to The Standard.

In 2003, Paleostinian

forces of Evil

strapped explosives to a donkey and detonated them remotely on the road between Jerusalem and the town of Gush Etzion, The Guardian reported. No humans

were maimed

, but Ingrid Newkirk, founder of the People for the Ethical Treatment of Animals (PETA) organization, wrote to Yasser Arafat and asked him to keep animals out of the conflict.

Posted by: trailing wife || 09/01/2019 00:12 || Comments || Link || E-Mail|| [249 views] Top|| File under:
Body of Iraqi soldier beheaded by ISIS found two years later
[Rudaw] One chilly evening in late January 2017, first lieutenant Abu Bakir al-Samarayi was driving with two other members of the Iraqi border guards back to Baghdad from the border area with Soddy Arabia


...a kingdom taking up the bulk of the Arabian peninsula. Its primary economic activity involves exporting oil and soaking Islamic rubes on the annual hajj pilgrimage. The country supports a large number of princes in whatcha might call princely splendor. When the oil runs out the rest of the world is going to kick sand in the Soddy national face...


where they were trying to fight Islamic State
...formerly ISIS or ISIL, depending on your preference. Before that they were al-Qaeda in Iraq, as shaped by Abu Musab Zarqawi. They're really very devout, committing every atrocity they can find in the Koran and inventing a few more. They fling Allah around with every other sentence, but to hear western pols talk they're not really Moslems....
(ISIS

...embracing their inner Islamic Brute...
). Their car broke down in al-Nukhib, 300 km southwest of Baghdad. The men disappeared on the road after their car trouble.

In early February 2017, Samarayi and the two other Iraqi soldiers were murdered by ISIS

hard boy

s. al-Samariyi was beheaded by ISIS, and the video of the beheading was published by ISIS on its propaganda channels back at the time.

Two years since the beheading Samarayi, his body was discovered by the 45th brigade of the Popular Mobilization Forces (PMF, also known as Hashd al-Shaabi) in the town of al-Qaim west of Baghdad on Friday. The PMF are an anti-ISIS fighting force, and part of Iraq's security forces. Some of its units receive support from Iran.

The PMF unit identified Samarayi's body after the military intelligence branch known as Falcon Cell detained his murderers in the deserts of Anbar, according to a statement released by PMF on Friday.

Samarayi was a first lieutenant in the border guards unit of the Iraqi army. He was born in 1986, and lived in Baghdad with his family, according to Iraqi media reports.

He was kidnapped with two others by the Islamic State (ISIS)

gunnies

in late January 2017 in the southern parts of the western Anbar province, on the Anbar-Karbala road.

In an interview in February 2017, Samarayi's brother told al-Fallujah TV that the family was in close contact with the ISIS

gunnies

who kidnapped him.

"We were ready to pay whatever they want to set my brother free," Samarayi's brother said.

One ISIS fighter they were in contact with was angry that Samarayi, whose first name is common for Sunni

Moslem

s, was working with the Iraqi government, which is mostly led by Shiite

Moslem

s.

"The ISIS terrorist told us 'how come a person named Abu Bakir is working for the Iraqi government,'" said the brother.

Samariyi's brother revealed that the two others who were kidnapped alongside his brother were also killed by ISIS.

"The ISIS

hard boy

who was exchanging texts with us vowed to find our house in Karbala city and kill all the family," he said.

The family asked many times to talk to Samarayi, but the ISIS

gunnies

were refused every time, according to his brother.

Many Iraqis shared photos of the moment of Samarayi's beheading at the time and after his body was discovered, since he held his head high in that moment, in a symbol of defiance.

Ahmed al-Asadi, a member of the Iraqi parliament and senior PMF leader, said that Samarayi's murderers were detained by PMF in Anbar last week.

"It is with great honor and joy that the 45th brigade of PMF in Anbar detained the murderers of the 'hero' Abu Bakir al-Samarayi," Asadi told Rudaw English on Saturday. "PMF units, as part of the Iraqi security apparatus, are responsible for maintaining security side by side with the Iraqi army in all parts of Iraq and hunting down ISIS

snuffies

everywhere in the country."

Asadi also revealed that detaining the murderers of al-Samarayi was not during the fourth phase of the anti-ISIS "Will of Victory" operation, but during an operation the 45th brigade of PMF conducted last week in western Anbar.

Although the jihadist group was declared defeated in Iraq in December 2017, its remnants have retreated into Iraq's deserts and mountains, where they have resumed earlier hit-and-run tactics of kidnappings, ambushes, bombings, and executions, working as sleeper cells.

Since January, there has been a spate of ISIS kidnappings and murders in similarly secluded spots to where Samarayi was taken, particularly in the isolated desert areas of the Anbar province. The killings led the federal government to outlaw the lucrative search for mushrooms in several areas.

Posted by: trailing wife || 09/01/2019 00:00 || Comments || Link || E-Mail|| [239 views] Top|| File under: Islamic State
Israeli military orders extra forces to Lebanon border area
[AlAhram] Israel's military said on Saturday it had ordered extra forces to deploy its northern command as tensions remained high with

Leb

's heavily armed Shia movement Hezbollah.

The occupation army said its "ground forces, air, navy and intelligence forces improved their preparedness for various scenarios in the northern command area." It said the measures had been taken in the past week.

"Reserve soldiers have received a message regarding the relevant time they need to deploy," the Israeli army said in a statement.
Posted by: trailing wife || 09/01/2019 00:30 || Comments || Link || E-Mail|| [199 views] Top|| File under: Hezbollah
Syria-Lebanon-Iran
Israel Fires Flare Bombs Near Border, Explosions Heard in Arqoub
[AnNahar] Israel hurled at dawn on Saturday more than 30 flare bombs near the Lebanese border mainly over the towns of Ghajar, Shebaa and Kfar Shuba heights, the National News Agency reported.

NNA also said that Israel fired heavy machine guns near al-Semmaqah, al-Alam, and al-Marsad.

Locals also reported hearing a series of 12 explosions in the villages of al-Arqoub originating from the occupied Shebaa Farms, according to NNA.
Posted by: trailing wife || 09/01/2019 00:03 || Comments || Link || E-Mail|| [198 views] Top|| File under:
US strikes al-Qaeda jihadists in Syria, 40 reported killed
This time it was U.S. forces who went after them — we take turns with the Russians, who equally dislike organized groups of foreign jihadis. The Daily Mail has photos of the damage.

[IsraelTimes] Monitor says missiles target gathering of jihadist leaders at training camp; attack comes as Syria ends assault on area under Russia-brokered truce.

US forces attacked jihadist leaders in Syria on Saturday, the Pentagon said, in what a battlefield monitor called a missile strike that left at least 40 dead.


Forty dead senior officers is a pretty big blow, no matter the size of the organization..

The US Defense Department said the attack targeted leaders of al-Qaeda in Syria north of Idlib. It did not say what kind of weapon was used or give any details.

Continued on Page 49
Posted by: trailing wife || 09/01/2019 00:00 || Comments || Link || E-Mail|| [362 views] Top|| File under: al-Qaeda
Who's in the News
27
[untagged]
5
Taliban
3
Moslem Colonists
3
Hezbollah
2
Govt of Pakistan
2
al-Qaeda
2
Govt of Iran
2
Islamic State
1
al-Shabaab (AQ)
1
Commies
1
Muslim Brotherhood
1
Sublime Porte
1
Hamas
Bookmark
E-Mail Me
The Classics
The O Club
Rantburg Store
The Bloids
The Never-ending Story
Thugburg
Gulf War I
The Way We Were
Bio
Merry-Go-Blog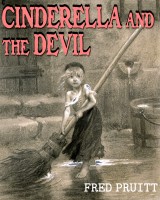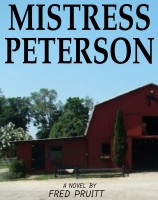 On Sale now!


A multi-volume chronology and reference guide set detailing three years of the Mexican Drug War between 2010 and 2012.

Rantburg.com and borderlandbeat.com correspondent and author Chris Covert presents his first non-fiction work detailing the drug and gang related violence in Mexico.

Chris gives us Mexican press dispatches of drug and gang war violence over three years, presented in a multi volume set intended to chronicle the death, violence and mayhem which has dominated Mexico for six years.
Click here for more information


Meet the Mods
In no particular order...


Steve White
Seafarious
Pappy
lotp
Scooter McGruder
john frum
tu3031
badanov
sherry
ryuge
GolfBravoUSMC
Bright Pebbles
trailing wife
Gloria
Fred
Besoeker
Glenmore
Frank G
3dc
Skidmark
Alaska Paul



Better than the average link...



Rantburg was assembled from recycled algorithms in the United States of America. No trees were destroyed in the production of this weblog. We did hurt some, though. Sorry.
34.201.11.222