Afghanistan
Baghlan Fighting Leaves Taliban and Civilian Casualties
[Quqnoos] At least 15 Taliban militants were killed and a dozen more were wounded Monday in northern Baghlan province, an official said.

The provincial police force launched an massive operation in Baghlan-e Markazi district, 30 km north of the provincial capital, Pul-e Khumri, where two locals have been killed and two others were wounded, Baghlan police chief, Gen Abdul Rahman Sayed Khaili said.

The provincial police chief added the fighting burst out after the Taliban militants were collecting money as 'Islamic tax -- ten percent of income' from the villagers.

A local Jehadi commander, Mohammad Jalil, said around 20 locals and police were wounded in the gun-fire. They have been taken to a district hospital, he said.

A Taliban spokesman, Zabihullah Mujahid, said they have killed three policemen captured three more in the gun-fire. He confirmed the injuries of only two Taliban fighters.

Baghlan operation last almost 14 hours, leaving high-level casualties, an unusual incident in the relatively stable northern region of the country. The provincial police chief said the militants have removed their fellows' dead bodies and wounded fighters from the villages.


It must be a No Littering zone.
Posted by: Fred || 07/01/2009 00:00 || Comments || Link || E-Mail|| [350 views] Top|| File under: Taliban
Cross-dressing Boomer Kills 2 on Afghan-Pakistan border
[Quqnoos] A suicide bomber dressed as a woman struck a checkpoint Tuesday morning on Torkham border crossing, killing and hurting 9, officials said

The suicide attack in the Afghan eastern province of Nangarhar killed one and wounded four policemen as well as a number of civilians. Afghan Interior Ministry in a statement said the bomber blew himself up in a room at the Torkham border post used for searching women travelers. Gen Mohammad Zaman Momozai, chief of border police in Nangarhar province confirmed the incident and said the victims have been taken to a hospital.

The Torkham is one of the main international border crossings between Pakistan and Afghanistan, leading to Pakistan's Khyer Pass in the country's North West Frontier Province (NWFP).
Posted by: Fred || 07/01/2009 00:00 || Comments || Link || E-Mail|| [363 views] Top|| File under: Taliban
11 cross-dressing Haqqani turbans arrested in Khost
[ADN Kronos] Afghan security forces have arrested 11 suspected militants in the eastern province of Khost in an operation against the Taliban. "Backed by the US-led coalition forces, the operation held on Monday in the Sabari district has led to the arrest of 11 rebels," said the chief of police in the province, Abdul Qayum Baqizai, according to media reports.

The chief of police said that six suspects were arrested when they were trying to escape wearing burqas, traditional clothing for women covering them from head to toe.


I'd bet they forgot to get pedicures before they donned the blue tents. Unfeminine toes are a dead giveaway, y'know.

The arrests followed a US-led air strike on Monday in Khost which killed more than a dozen Taliban militants, specifically a group of the Haqqani guerilla network, the US military said in a statement. The Haqqani guerilla network is closely linked to the Taliban and one of the most powerful groups in eastern Afghanistan.
Posted by: Fred || 07/01/2009 00:00 || Comments || Link || E-Mail|| [812 views] Top|| File under: Taliban
Africa Horn
Gunmen open fire on Darfur peacekeepers
[Beirut Daily Star: Region] Gunmen have opened fire on joint UN/African Union peacekeepers in Sudan's Darfur region, wounding one in the leg, the force said on Tuesday. The Nigerian police unit was attacked in Ardamata, close to the men's camp in the west Darfur capital of Al-Geneina, on Monday afternoon, the UNAMID force said in a statement. The unit's commander, who was shot in the leg, was in a stable condition in hospital, it added.
Posted by: Fred || 07/01/2009 00:00 || Comments || Link || E-Mail|| [359 views] Top|| File under: Govt of Sudan
Africa North
Morocco arraigns Ceuta terror cell suspects
[Maghrebia] Four suspected members of a Salafia Jihadia cell dismantled last week in the Spanish enclave of Ceuta were arraigned Monday (June 29th) in Sale, MAP reported. Three Spanish nationals of Moroccan origin and alleged cell leader Abou Yassin were remanded into custody on multiple terrorism, drug trafficking and theft charges. The cell had allegedly established relations with French terrorist Robert Richard Antoine Pierre, alias Abou Abderrahmane, and other terrorists in Sweden, Morocco and Afghanistan.


I'd find an alias, too, if all my mother had given me was Christian names.

In related news, a Spanish delegation heard testimony Monday in Sale from Mohamed Belhadj, 31, extradited from Syria last May on suspicion of involvement in the deadly 2004 Madrid bombings. The hearing was attended by the Moroccan judge on terrorism cases. The Spanish judges will also take fingerprints and DNA samples from Belhadj.
Posted by: Fred || 07/01/2009 00:00 || Comments || Link || E-Mail|| [365 views] Top|| File under: Salafia Jihadiya
Bombs target Algerian troops in Khenchela
[Maghrebia] Two bombs exploded on Monday (June 29th) in Khenchela province, killing one soldier and injuring four security officers, El Watan reported. The incident happened during a major search operation for the terrorists who killed five Algerian municipal guards and kidnapped two others on June 22nd in Chechar.
Posted by: Fred || 07/01/2009 00:00 || Comments || Link || E-Mail|| [353 views] Top|| File under: al-Qaeda in North Africa
India-Pakistan
Pakistan: Taliban scrap North Waziristan peace deal
[ADN Kronos] Taliban militants in Pakistan's lawless North Waziristan tribal area have scrapped a peace deal they had signed with the government 16 months ago. The move followed clashes there between security forces and militants on Monday.

Security officials said that 27 soldiers had lost their lives on Sunday in an attack on a military convoy in Wacha Bibi near Datakhel, about 35 kilometres west of Miramshah. Militants claimed to have killed 60 personnel in the attack carried out in the Miran Shah area. Local people said the place where the convoy had been attacked was littered with wrecked army vehicles. Army personnel retrieved the wounded and the bodies of their fighters and shifted them to Islamabad.

On Monday, helicopters pounded suspected militant positions in Wacha Bibi, a narrow pass in the mountainous region. According to officials, five civilians were killed in the shelling.

The announcement about the scrapping of the nine-point peace agreement signed by the government with elders of the Utmanzai tribe on 17 February last year was made by local Taliban. Ahmadullah Ahmadi, a spokesman for the Taliban, told journalists by phone that the Taliban had decided to continue guerrilla activities until the drone attacks were stopped and the government withdrew troops from North Waziristan. 'We will attack forces everywhere in Waziristan unless the government fulfils these two demands,' he said, adding that the government had allowed the United States to carry out drone attacks in the tribal region.

The government claims that the peace accord was signed with tribal elders and not with the Taliban led by Hafiz Gul Bahadur and Maulvi Saddiq Noor. Under the agreement, militants had agreed to stop target killings and attacks on security forces. No one would be allowed to set up a parallel administration in the area. Elders of the Utmanzai tribe had also assured the government that there would be no cross-border movement of militants and foreigners would be expelled from the area. Sources said the elders had failed to curb militants' activities in the region and the agreement had become dysfunctional.

Irfan Mughal in Dera Ismail Khan adds: Two militant commanders were killed and five captured during an operation in Tank district on Monday. Officials said that security forces had cordoned off Garra Badha and Sabirabad areas after receiving information that some militant commanders were hiding there. Troops raided houses in Mohallah Khurdianwala and arrested seven militants, including Ikramullah, younger brother of militant commander Hayatullah Shah Bukhari, and local commander Rasheed Khan. However, Ikramullah and Rasheed Khan were killed when the militants resisted security personnel who were taking them away. The militants who died were reported to be affiliated with the Baitullah Mehsud group. The bullet-riddled body of militant Subhan was found on the Tank-Jandola road.
Posted by: Fred || 07/01/2009 00:00 || Comments || Link || E-Mail|| [494 views] Top|| File under: TTP
Child hurt in Karachi Pakaboom
[Geo News] A blast occurred near a police station situated in a Malir Stream, injuring a child, Geo News reported Tuesday. The blast was caused by a rocket. The rocket damaged Al-Falah Band (Embankment). According to SSP Zahid Shah, it would be premature to say for sure about the nature of blast; it could have been the cracker blast. He said Bomb Disposal Squad has been summoned to ascertain its nature. Police sources said the blast caused damage to some nearby buildings.
Posted by: Fred || 07/01/2009 00:00 || Comments || Link || E-Mail|| [348 views] Top|| File under: al-Qaeda in Pakistan
Militants' hideouts destroyed in Chaharmang shelling
[Geo News] Several hideouts of militants were destroyed during security forces shelling in different parts of Chaharmang. Sources said forces shelled militants strongholds in various areas of Chahrmang with heavy artillery from Loisam in which several hideouts were demolished. Search operation is also underway in the area.
Posted by: Fred || 07/01/2009 00:00 || Comments || Link || E-Mail|| [398 views] Top|| File under: TTP
Forces kill 18 extremists in last 24 hours: ISPR
[Geo News] The security forces killed at least 18 terrorists were killed in the ongoing operation during the last 24 hours. While, 23 extremists were apprehended from Swat and Dir. Also, three soldiers embraced shahadat and 8 others including 3 officers were injured. Security forces also recovered one explosive-laden vehicle.



During clearance of Biha valley, 18 wounded terrorists, who could not have been taken to safety, were slaughtered by their own people on orders of their commanders.

According to a press release issued by Inter Services Public Relations (ISPR), it has been reliably learnt that during clearance of Biha valley, 18 wounded terrorists, who could not have been taken to safety, were slaughtered by their own people on orders of their commanders.


Does that count as shahadat (martyrdom), with all its benefits, or simple murder?

Security forces commenced operation to secure Swat's Shah Dheri from two directions. From north, Samai Killile was secured. In the process 3 soldiers embraced shahadat and 5 soldiers including 2 officers got injured. From the east security forces secured Bhoka, Dande and Yakh Tangai Sar. During this operation 3 soldiers including an officer were injured.

Security forces commenced clearance and search operation around Rahatkot, and Jukhtai south east of Fatehpur and recovered 1 explosive laden vehicle from the house of Dua Khan and 1 red colour Double Cabin vehicle was also blown up. During exchange of fire with terrorists, 8 terrorists were killed.

Security forces conducted search and sweep operation in areas around Matta and Wanai. On a tip off by locals, 8 terrorists were engaged and killed.

Security forces conducted clearance and search operation at Balasur and apprehended two suspected terrorists Mian Afil Zada and Aziz Ahmed.

Security forces conducted clearance and search operation at Sambat in which terrorist Muhammad Raheem alias Bhai son of Gulpur Jan was apprehended.

Lashkar conducted house to house search and burnt 15 terrorists hideouts. During exchange of fire with terrorists 2 terrorists were killed and 20 were apprehended.

An IED exploded near traffic police check post at Swari Bazaar in Buner, resultantly 2 policemen and 2 civilians were injured.

Reportedly, parents of young boys, who were forcibly taken for suicide training by Baitullah Mehsood group, have demanded release of their siblings. However, Baitullah Mehsood has flatly refused to release them at any cost.


What kind of perverts steal only young boys? Everyone knows normal jihadis steal both boys and girls.

The ISPR pres release also reported that 8-10 individuals impersonating as army officials searched luggage of IDPs at Fazal Kallay Camp, Mardan and took away gold ornaments, Rs. 25,000/- and other valuables on 18 June 2009.

In another incident, at Garhi Gohati, Swabi, unknown persons reportedly checked cards of IDPs on 23 Jun 09. IDPs are requested to contact on following telephone numbers on any suspicion and help.

The security forces continued the relief activities, as at least 16 trucks carrying food and relief items dispatched for IDPs to Bunnu. As many as 1000 IDPs residing at Rawalpindi / Islamabad have been provided food items.

Electricity, PTCL, Mobile service and Sui Gas facilities have been made functional in Besham, Darmal, Shung and Darmang in Shangla District. Most of the IDPs of Buner have returned to their villages.
Posted by: Fred || 07/01/2009 00:00 || Comments || Link || E-Mail|| [408 views] Top|| File under: TTP
Iraq
Iraq: Deadly attack in Kirkuk as US troops withdraw
[ADN Kronos] At least 25 people were reported to have been killed by a car bomb in a market in the northern Iraqi city of Kirkuk late Tuesday. The attack took place as Iraqis celebrated the withdrawal of US troops from towns and cities, six years after the allied invasion that toppled former dictator Saddam Hussein.

Iraqi and US troops were on high alert for attacks on Tuesday which was declared a national day of celebration.

More than 750,000 Iraqi forces were deployed in Iraqi cities, replacing US troops which have withdrawn to their bases outside the major cities.

Earlier on Tuesday, the US military announced that four soldiers had died from wounds they received during "combat" in Iraq, without disclosing any further details.

US troops began withdrawing from the country's major cities and towns as the midnight deadline passed on Tuesday for troops to hand over security to Iraqi forces.

There were widespread celebrations and fireworks lit up the sky over Baghdad in the early hours of Tuesday, after thousands of Iraqis attended a party in a park where singers performed patriotic songs.

"The withdrawal of American troops is completed now from all cities, after everything they sacrificed for the sake of security," Sadiq al-Rikabi, a senior adviser to Nouri al-Maliki, the Iraqi prime minister, said.

Many Iraqis ignored an appeal by Tariq al-Hashemi, the Iraqi vice president, to avoid crowded places during the US withdrawal, after more than 250 people were killed in bombings over the past 10 days.

Tuesday was declared an official holiday called 'National Sovereignty Day.'

"June 30 represents a historic turning point and a success for the Iraqi people, which had been for so long, waiting to regain their sovereignty," said Haydar el-Ebadi, member of Iraq's Islamic Dawa party, in an interview with Adnkronos International (AKI).

Ebadi also said that the latest wave of attacks in Iraq are an "attempt to make the transfer of security to the Iraqis fail."

In a televised ceremony in Baghdad, prime minister al-Maliki said that the government could keep its citizens safe. "Those who think that Iraqis are not able to protect their country and that the withdrawal of foreign forces will create a security vacuum are making a big mistake," he said, quoted by Arab media.
Posted by: Fred || 07/01/2009 00:00 || Comments || Link || E-Mail|| [378 views] Top|| File under: Iraqi Insurgency
Israel-Palestine-Jordan
Israeli navy commandeers Gaza humanitarian aid boat
[Beirut Daily Star: Region] The Israeli navy intercepted and boarded a ship carrying pro-Palestinian activists and humanitarian aid to the Gaza Strip on Tuesday in defiance of an Israeli blockade. "No shots were fired during the boarding of the boat," the Israeli military said in a statement, adding the vessel was being taken to the Israeli Mediterranean port of Ashdod. "The boat crew will be handed over to the appropriate authorities."

The small ferry had set off from Cyprus with activists from the US-based Free Gaza movement and humanitarian aid for Palestinians in the Gaza Strip ruled by Hamas Islamists. "Yesterday evening the Israeli navy contacted the boat while at sea clarifying that it would not be permitted to enter Gaza coastal waters because of security risks in the area, and the existing naval blockade," the military said. "Disregarding all warnings given, the cargo boat entered Gazan coastal waters," the statement said, promising that any humanitarian goods found on board would be transferred to the Gaza Strip "subject to authorization."

On its web site, the Free Gaza movement said among the activists on the vessel, which it dubbed the Spirit of Humanity, were Irish Nobel peace prize laureate Mairead Maguire and former US congresswoman Cynthia McKinney. "We are outraged, they just stole our boat and kidnapped our people," said Greta Berlin, a representative of the movement in Cyprus.
Posted by: Fred || 07/01/2009 00:00 || Comments || Link || E-Mail|| [413 views] Top|| File under: Hamas
Southeast Asia
Soldier, worker killed in Thai south
Islamic terrorists insurgents in southern Thailand have shot dead a Burmese migrant and killed a soldier in a roadside bomb attack, police say.

The 23-year-old Thai Buddhist soldier was on foot patrol on Tuesday evening when a bomb exploded in Pattani province, killing him at the scene, they said. Shortly afterwards an unknown number of terrorists insurgents killed a 43-year-old Muslim food vendor, a migrant from Burma, in a drive-by shooting in Narathiwat province.

Four terrorists insurgents on motorcycles also shot and critically wounded a 46-year-old Thai Buddhist rubberwood buyer in Pattani on Tuesday night, police added.
Posted by: ryuge || 07/01/2009 06:04 || Comments || Link || E-Mail|| [366 views] Top|| File under:
Indonesia: Terror suspects charged with forgery
[ADN Kronos] Five Singaporeans arrested by the Indonesian police for alleged involvement in terrorism have had their charge downgraded to immigration forgery. An unnamed counterterrorism source said the suspects had been monitored for months before their arrest.

The police announced last week they had arrested five Singaporeans -- Syamsul Anwar alias Somad bin Soban, Ahmad Kastari, Husaini Ismail, his wife and a child -- as well as an Indonesian identified as Syaifuddin Zuhry, in three different locations.

However, after a series of intensive investigations, the police announced that the suspects were only seeking safe refuge within Indonesia.

"They will be charged with document forgery, immigration violation and various other offenses," national police chief of detectives Comr. Gen. Susno Duadji said Monday.

The police previously suspected the group of being involved in an attempt to bomb Changi International Airport and several other strategic locations several years ago.

Susno said the five foreigners were fugitives running from Singapore government, but did not elaborate what crimes they had committed in their homelands.

"They are currently being detained by the regional police," Susno said.

The national police will hand over the suspects to the Foreign Affairs Ministry so their deportation can be arranged, Susno said.

He said Zuhry, the Indonesian citizen, would be the only individual to be charged with terrorism activities in Lampung.

The police believe Zuhry was closely related to fugitive Malaysian terror suspect Noordin M Top. A source at the counterterror detachment said the suspects had been monitored for months before finally being arrested.

Meanwhile, police spokesman Abubakar Nataprawira said the police were still investigating the case and had not come to an official conclusion yet.

Separately, intelligence expert Dino Chrisbon said the scenario was similar to the arrest of Mas Slamet bin Kastari, a member of Jamaah Islamiyah (JI), in Riau in 2003.

JI has been linked with the Bali bombings that killed more than 200 people and injured around 300 others, mostly foreigners, in 2002.

Even though Zuhry was on Singapore's most-wanted list for plotting terrorist attacks in the neighboring island state, the Indonesian government only charged him with breaching immigration regulations due to a false passport in his possession.
Posted by: Fred || 07/01/2009 00:00 || Comments || Link || E-Mail|| [336 views] Top|| File under: Jemaah Islamiyah
Who's in the News
48
[untagged]
5
TTP
4
Govt of Iran
3
Taliban
1
Hamas
1
Iraqi Insurgency
1
Jemaah Islamiyah
1
Pirates
1
Salafia Jihadiya
1
al-Qaeda in Pakistan
1
al-Qaeda in North Africa
1
Govt of Sudan
Bookmark
E-Mail Me
The Classics
The O Club
Rantburg Store
The Bloids
The Never-ending Story
Thugburg
Gulf War I
The Way We Were
Bio
Merry-Go-Blog
Hair Through the Ages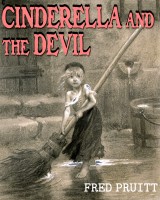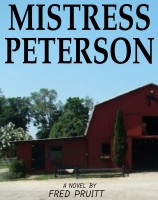 On Sale now!


A multi-volume chronology and reference guide set detailing three years of the Mexican Drug War between 2010 and 2012.

Rantburg.com and borderlandbeat.com correspondent and author Chris Covert presents his first non-fiction work detailing the drug and gang related violence in Mexico.

Chris gives us Mexican press dispatches of drug and gang war violence over three years, presented in a multi volume set intended to chronicle the death, violence and mayhem which has dominated Mexico for six years.
Click here for more information


Meet the Mods
In no particular order...


Steve White
Seafarious
Pappy
lotp
Scooter McGruder
john frum
tu3031
badanov
sherry
ryuge
GolfBravoUSMC
Bright Pebbles
trailing wife
Gloria
Fred
Besoeker
Glenmore
Frank G
3dc
Skidmark
Alaska Paul



Better than the average link...



Rantburg was assembled from recycled algorithms in the United States of America. No trees were destroyed in the production of this weblog. We did hurt some, though. Sorry.
3.226.97.214