-Lurid Crime Tales-
'God knows why': Long wait for DOJ inspector general report on alleged FISA abuses vexes Trump allies
[Washington Examiner] Conflicting signals surround the classification review for the Justice Department inspector general's report on alleged Foreign Intelligence Surveillance Act abuses.

A month after Inspector General Michael Horowitz completed his investigation, there are signs that the declassification process is taking longer than expected at the Justice Department and the FBI, and that has made some Trump allies nervous.

Last weekend, Fox Business anchor Maria Bartiromo announced that her sources were telling her it would be released Friday. But by Monday, Bartiromo updated her report, tweeting, "IG report NOT out this Friday 10/18. Classifications being made. Likely end of month."

Her colleague at Fox Business, Lou Dobbs, who has long complained of the moving "goal posts" for the release of the FISA report, was irritated by the delay. "We now are told by apparently reliable sources that it's to be delayed. God knows why," he said on his show Wednesday.

Republican allies of President Trump are eager for the report's release as they believe it will show top Justice Department and FBI officials improperly targeted the Trump team by misleading the FISA court in using an unverified dossier compiled by British ex-spy Christopher Steele to obtain warrants to electronically monitor onetime Trump campaign adviser Carter Page. Some have even predicted that the four FISA warrants against Page were illegally obtained and have demanded accountability.

Speaking to reporters on Wednesday, Trump noted that the release of the FISA report is "coming out soon" and will shed light on a "corrupt election." Trump said he believes the string of misconduct "goes right up" to his predecessor, former President Barack Obama.

Democrats have dismissed the allegations of wrongdoing during the Trump-Russia investigation and are concerned that U.S. Attorney John Durham's review of the early stages of the Russia investigation, being overseen by Attorney General William Barr, may be an effort to discredit the work of special counsel Robert Mueller.

Little is known about what the report will say, let alone what is going on behind the scenes at the Justice Department and the FBI. A DOJ official who spoke with Fox News disputed there being a tumultuous debate over redactions. "The FBI and the DOJ are working together smoothly on the declassification process," the official said.

But former Republican Utah Rep. Jason Chaffetz, now a Fox News contributor, posited a more skeptical explanation for why there appears to have been a delay that may infuriate Trump's supporters.

"Evidently, there's an intra-agency debate and really a food fight if you will about the classification issues," Chaffetz said on Sean Hannity's show on Monday. "Remember in the last report put out by Horowitz, there were only seven words or so that were redacted. The Democrats threw a fit that they couldn't see the whole thing. This could have 10-20% of the report redacted."
Posted by: Besoeker || 10/20/2019 04:22 || Comments || Link || E-Mail|| [397 views] Top|| File under:
CIA Analysts Lawyer Up As Brennan, Clapper Ensnared In Expanding Russiagate Probe
[Zero Hedge] CIA analysts involved in the intelligence assessment of Russia's activities during the 2016 US election have begun to hire attorneys, as Attorney General William Barr expands his investigation into the origins of the Russia probe, led by US Attorney John Durham.

The prosecutor conducting the review, Connecticut U.S. Attorney John Durham, has expressed his intent to interview a number of current and former intelligence officials involved in examining Russia's effort to interfere in the 2016 presidential election, including former CIA Director John Brennan and former director of national intelligence James Clapper, Brennan told NBC News. -NBC

NBC learned of the 'lawyering up' from three former CIA officials "familiar with the matter," while two more anonymous leakers claim there's tension between the Justice Department and the CIA over what classified documents Durham has access to.
Posted by: Besoeker || 10/20/2019 00:00 || Comments || Link || E-Mail|| [391 views] Top|| File under:
Ukrainian Official: Hunter Biden Appointed to Burisma's Board to 'Protect' the Company
[BREITBART] A Ukrainian official is claiming that Hunter Biden was only appointed to the board of directors of Burisma Holdings to "protect" the company at a time it faced foreign scrutiny over its business practices.

Oleksandr Onyshchenko, a former member of the Ukrainian parliament and ally of Burisma's founder, made the admission to

Rooters

on Friday when discussing Hunter Biden's ties to the oil and natural gas company.

"It was to protect (the company)" Onyshchenko said, noting that Hunter Biden's appointment came the same month that Mykola Zlochevsky, Burisma's founder, had his assets frozen in Great

Britannia

under suspicion of money laundering.

The admission comes as Joe Foreign Policy Whiz Kid Biden

...Failed seeker of the Democratic presidential nomination on multiple occasions, vice president under Barack Obama, giving it a last try in his dotage for 2020...
and his aides rush to downplay the notion that Hunter Biden's business dealings may have presented conflicts of interest for the former vice president. The controversy started last month when President Donald Trump
...His ancestors didn't own any slaves...
suggested the Ukrainian government probe into how the younger Biden secured an appointment to Burisma's board, shortly after his father was made the

B.O. regime

's point man on Ukraine.

As Peter Schweizer, senior contributor at Breitbart News, detailed in his book Secret Empires: How the American Political Class Hides Corruption and Enriches Family and Friends, Hunter Biden secured the position, which paid as much as $83,000 per month despite no background in energy or Ukraine. In fact, his background in investment banking, lobbying, and hedge fund management paled in comparison to that of current and past members of the company's board of directors.

The timing of the appointment not only raised flags among ethics watchdogs, but also with Hunter Biden's own business partners. Christopher Heinz, the stepson of former Secretary of State John F. I was in Vietnam, you know Kerry
Former Senator-for-Life from Massachussetts, self-defined war hero, speaker of French, owner of a lucky hat, conqueror of Cambodia, unsuccessful presidential candidate, and utterly failed Secretary of State...
and co-owner of an investment firm with Hunter Biden in 2014, rushed to play damage control with State Department officials at the time of the appointment, according to internal emails obtained by the Washington Examiner.
Posted by: Fred || 10/20/2019 00:00 || Comments || Link || E-Mail|| [248 views] Top|| File under:
-Short Attention Span Theater-
Democrat Rep. Katie Hill Reportedly Involved in 'Throuple' Relationship with Female Staffer
[BREITBART] Rep. Katie Hill (D-CA), a member of the House Oversight and Reform Committee, was allegedly involved in a "throuple" relationship with one of her female staffers and later went on to have an extramarital affair with her former finance director, a report from RedState claims.
RedState obtained text messages and photos which allegedly suggest that Rep. Katie Hill ‐ who is currently undergoing divorce proceedings ‐ carried out a two-year relationship with one of her female staffers, who was hired in 2017. Hill's husband, Kenny Heslep, was reportedly part of the "throuple" relationship, a term used to describe three individuals involved in a consensual romantic relationship.

According to RedState, the three ‐ Hill, Heslep, and the young female staffer ‐ "took multiple vacations together, including to Alaska, where this photograph was taken." The image referenced allegedly shows a censored image of Hill brushing the staffer's hair in the nude. Other images allegedly show Hill and the staffer kissing.

According to RedState, the "throuple's" relationship changed once Hill moved to D.C., and Hill "broke off her relationships with both Heslep and the staffer, claiming she wanted to focus on 'this important work' and that it wasn't fair to be involved in a relationship." The outlet shared screenshots of text messages allegedly between Hill and the staffer, who was "distraught and trying to figure out how to move on with her life."
Posted by: Fred || 10/20/2019 00:00 || Comments || Link || E-Mail|| [481 views] Top|| File under:
Home Front: Politix
Beto O'Rourke Announces Support for Menstrual Equity Act on National Period Day
[PJ] Not to be outdone by Cory Booker's "women are people" moment in the last debate, Beto O'Rourke decided to virtue signal his pro-woman accolades on Saturday by tweeting that "women across America don't have access to the period products they need," and since it is #NationalPeriodDay (who knew that was a thing?), that "men need to join women in demanding real change." Beto wants "real change" and identifies as a man for the moment (at least until he needs a Hail Mary for his campaign) and he's announced his support for the Menstrual Equity Act.

And yes, it appears that the Menstrual Equity Act is a real thing. H.R. 1882, otherwise known as the Menstrual Equity For All Act of 2019. Apparently Beto thinks women across America have never heard of a pharmacy. Oh but wait, this absurd legislation isn't just for women! According to GovTrack, this legislation will "increase the availability and affordability of menstrual hygiene products for individuals with limited access, and for other purposes."


Posted by: Besoeker || 10/20/2019 05:39 || Comments || Link || E-Mail|| [430 views] Top|| File under:
Rep. Amash: Clinton's attack on Gabbard will 'drive many people into the arms' of Trump
[The Hill] Rep. Justin Amash (I-Mich.) knocked Hillary Clinton for suggesting that 2020 Democratic hopeful Rep. Tulsi Gabbard (D-Hawaii) was being groomed by Russia to run as a third-party candidate, arguing the attack only helps President Trump's reelection efforts.

"The thing we know for sure is that Hillary Clinton is a Donald Trump asset," Amash, a vocal Trump critic, tweeted late Friday. "Hillary does ‐ and did ‐ drive many people into the arms of Donald Trump. Her attack on Tulsi does likewise."

Clinton on Friday warned during a podcast interview that Russia was poised to meddle in the next U.S. presidential election through online disinformation efforts, and she said Moscow could attempt to sow chaos by encouraging a third-party candidate.

"She's the favorite of the Russians. They have a bunch of sites and bots and other ways of supporting her so far," Clinton said in an apparent reference to Gabbard, who has faced unfounded speculation that her campaign is being amplified by bots and online trolls.

Gabbard later Friday unleashed an attack on the former secretary of State and 2016 Democratic presidential nominee, calling her the "queen of warmongers" and the "personification of the rot that has sickened the Democratic Party."

"From the day I announced my candidacy, there has been a concerted campaign to destroy my reputation. We wondered who was behind it and why. Now we know ‐ it was always you," she said, challenging Clinton to join the primary instead of "cowardly hid[ing] behind your proxies."
Posted by: Besoeker || 10/20/2019 04:37 || Comments || Link || E-Mail|| [432 views] Top|| File under:
Nancy Pelosi Compares Impeachment Effort to American Revolution
[BREITBART] House Speaker Nancy San Fran Nan Pelosi

Congresswoman-for-Life from the San Francisco Bay Area, born into a family of professional politicians. On-again-off-again Speaker of the House. It's not her fault when they lose, but it's her accomplishment when they win. Noted for her heavily botoxed grimace and occasional senior... uhhh... moments...
(D-CA) on Thursday compared the Democrat-led impeachment effort to the American Revolution, telling a crowd at the Democratic National Committee's Women's Leadership Forum that "the times have found us."

The speaker, who ultimately caved to the far-left flank's ceaseless calls for impeaching the president, delivered a speech at the DNC's Women's Leadership Forum on Thursday and essentially compared the Democrat-led impeachment effort to the American Revolution, quoting Thomas Paine.

"Now at the beginning of our country ‐ Mr. Chairman, I know you've heard me say this many times, so forgive me ‐ beginning of our country, Thomas Paine said this is the dark days of the Revolution. He said that times have found us," she stated, declaring that Democrats see themselves in a similar position.

"The times have found us," she continued.

"We think the times have found us now‐ you, Mr. Chairman, everyone in this room who sacrificed their time, resources, and the rest. No need to be here but to be there for our candidates so that we can make a better future," Pelosi said.

"None of us came to Congress to impeach a president. Not anybody, not anybody. That's not what we are about," she continued. "But we did take an oath to protect and defend the Constitution of the United States from all enemies foreign and domestic"
Posted by: Fred || 10/20/2019 00:00 || Comments || Link || E-Mail|| [443 views] Top|| File under:
Hillary Clinton backs out of DC event also set to include Tulsi Gabbard, Kirstjen Nielsen
[FOXNEWS] Crooked Hillary Clinton

...former first lady, former secretary of state, former presidential candidate, Conqueror of Benghazi, Heroine of Tuzla, formerly described by her supporters as the smartest woman in the world, usually described by the rest of us as The Thing That Wouldn't Go Away...
has backed out of a Friday appearance at an event also scheduled to include Democratic presidential candidate Tulsi Gabbard, among other guests, according to a report.

Word of Clinton's removal from the bill of Fortune magazine's Most Powerful Women Summit came Thursday, the same day the former secretary of state sparked a clash by accusing Gabbard of being groomed by Russia to run as a third-party candidate for president in 2020.

The Hawaii congresswoman and combat veteran fired back in a scathing series of tweets later Thursday, challenging Clinton not to "hide behind your proxies" and join the presidential race "directly."

Slate.com reported that Clinton removed herself from the three-day summit due to a scheduling conflict. An unnamed source told the publication that Clinton decided not to participate in an act of protest against former Homeland Security Secretary Kirstjen Nielsen, who was also scheduled to speak.

Nielsen, who resigned in April, oversaw the Trump administration's controversial "zero tolerance" immigration policy, which resulted in the separation of thousands of migrant children from their families at the border. The policy was later rescinded.

More than 51,000 people signed a petition asking Fortune to pull Nielsen from the summit's roster, Slate also reported. About 100 speakers were still scheduled to attend the summit as of Friday evening.

Gabbard and lawyer Anita Hill are among the more high-profile scheduled speakers, on a list that also includes business executives, journalists, scholars and some elected officials.
Posted by: Fred || 10/20/2019 00:00 || Comments || Link || E-Mail|| [362 views] Top|| File under:
Prominent A-Hole Wants to Impeach Trump
[FREEBEACON] Former governor John Kasich

...political has-been Republican governor of Ohio...
(R., Ohio), a legendary asshole even by modern political standards, said Friday that he has been pushed "across the Rubicon," and now thinks President Donald Trump
...His ancestors didn't own any slaves...
should be impeached.

"The issue of impeachment is really big to me," Kasich said. "I say it with great sadness. This is not something that I really wanted to do."

However,


there's more than one way to skin a cat...


Kasich said, the president's behavior with respect to Ukraine "cannot be tolerated."

The former Republican presidential candidate, who was one of the many political opponents humiliated by Trump during the 2016 GOP primary, announced his impeachment swing during an interview with Ana Cabrera on CNN, where he is currently employed as a political commentator.


Posted by: Fred || 10/20/2019 00:00 || Comments || Link || E-Mail|| [413 views] Top|| File under:
Elijah Cummings' widow expected to run for his House seat
[FOXNEWS] Maya Rockeymoore, widow of Rep. Elijah Cummings

...Representative-for-life from Maryland, representing half of Baltimore City, which makes his district ultra-safe, and most of Howard County, which is out-populated by the city. His shiny pate is the reason we pronounce the city name Baldymore. Cummings' politix are so liberal they're tedious, nor is he any more honest than the next seedy professional pol...
, D-Md., and chairwoman of the Maryland Democratic Party, is expected to run for her late husband's House seat, according to a report.

Rockeymoore has not yet said whether she plans to run, The Washington Examiner reported.

The Maryland Democratic Party released a statement that Rockeymoore would not be making announcements while she grieves.

"We ask the public and the press to allow Maryland Democratic Party Chair Dr. Maya Rockeymoore Cummings ‐ and the rest of the Cummings family ‐ time and space to grieve their loss," the party said.
Posted by: Fred || 10/20/2019 00:00 || Comments || Link || E-Mail|| [309 views] Top|| File under:
Who's in the News
30
[untagged]
11
Sublime Porte
4
Moslem Colonists
2
Hezbollah
2
Commies
2
Govt of Pakistan
1
Houthis
1
Islamic State
1
Govt of Iran Proxies
1
al-Nusra
1
Taliban
Bookmark
E-Mail Me
The Classics
The O Club
Rantburg Store
The Bloids
The Never-ending Story
Thugburg
Gulf War I
The Way We Were
Bio
Merry-Go-Blog
Hair Through the Ages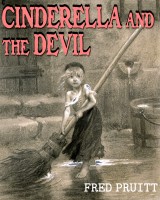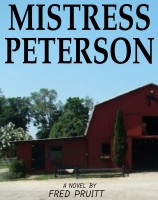 On Sale now!


A multi-volume chronology and reference guide set detailing three years of the Mexican Drug War between 2010 and 2012.

Rantburg.com and borderlandbeat.com correspondent and author Chris Covert presents his first non-fiction work detailing the drug and gang related violence in Mexico.

Chris gives us Mexican press dispatches of drug and gang war violence over three years, presented in a multi volume set intended to chronicle the death, violence and mayhem which has dominated Mexico for six years.
Click here for more information


Meet the Mods
In no particular order...


Steve White
Seafarious
Pappy
lotp
Scooter McGruder
john frum
tu3031
badanov
sherry
ryuge
GolfBravoUSMC
Bright Pebbles
trailing wife
Gloria
Fred
Besoeker
Glenmore
Frank G
3dc
Skidmark
Alaska Paul



Better than the average link...



Rantburg was assembled from recycled algorithms in the United States of America. No trees were destroyed in the production of this weblog. We did hurt some, though. Sorry.
18.208.132.33