Memo Reveals Soros-Funded Social-Media Censorship Plan
[WND] The recent wave of censorship of conservative voices on the internet by tech giants Facebook, Twitter, YouTube and Apple mirrors a plan concocted by a coalition of George Soros-funded, progressive groups to take back power in Washington from President Trump's administration.

A confidential, 49-page memo for defeating Trump by working with the major social-media platforms to eliminate "right wing propaganda and fake news" was presented in January 2017 by Media Matters founder David Brock at a retreat in Florida with about 100 donors, the Washington Free Beacon reported at the time.

On Monday, the Gateway Pundit blog noted the memo's relationship with recent moves by Silicon Valley tech giants to "shadow ban" conservative political candidates and pundits and remove content.

The Free Beacon obtained a copy of the memo, "Democracy Matters: Strategic Plan for Action," by attending the retreat.

The memo spells out a four-year agenda that deployed Media Matters along with American Bridge, Shareblue and Citizens for Responsibility and Ethics in Washington (CREW) to attack Trump and Republicans. The strategies are impeachment, expanding Media Matters' mission to combat "government misinformation," ensuring Democratic control of the Senate in the 2018 midterm elections, filing lawsuits against the Trump administration, monetizing political advocacy, using a "digital attacker" to delegitimize Trump's presidency and damage Republicans, and partnering with Facebook to combat "fake news."

QUASHING 'FAKE NEWS' WITH 'MATHEMATICAL PRECISION'

The Free Beacon in its January 2017 story said Brock sought to raise $40 million in 2017 for his organizations.

The document claims Media Matters and far-left groups have "access to raw data from Facebook, Twitter, and other social media sites" so they can "systemically monitor and analyze this unfiltered data."

"The earlier we can identify a fake news story, the more effectively we can quash it," the memo states. "With this new technology at our fingertips, researchers monitoring news in real time will be able to identify the origins of a lie with mathematical precision, creating an early warning system for fake news and disinformation."

Media Matters met with Facebook, which boasts some 2 billion members worldwide, to discuss how to crack down on fake news, according to the memo.

The social media giant was provided with "a detailed map of the constellation of right-wing Facebook pages that had been the biggest purveyors of fake news."

Brock's memo also says Media Matters gave Google "the information necessary to identify 40 of the worst fake new sites" so they could be banned from Google's advertising network.

The Gateway Pundit pointed out that in 2016, Google carried out that plan on the Gateway Pundit blog and other conservative sites, including Breitbart, the Drudge Report, Infowars, Zero Hedge and Conservative Treehouse.

Facebook, meanwhile has changed its newsfeed algorithm, ostensibly to combat "fake news," causing a precipitous decline in traffic for many conservative sites.

President Donald Trump himself was affected, with his engagement on Facebook dropping by 45 percent.

A study in June by Gateway Pundit found Facebook had eliminated 93 percent of the traffic of top conservative news outlets.

Western Journal, in its own study, found that while left-wing publishers saw a roughly 2 percent increase in web traffic from Facebook following the algorithm changes, conservative sites saw a loss of traffic averaging around 14 percent.


Posted by: Fred || 08/21/2018 00:18 || Comments || Link || E-Mail|| [6465 views] Top|| File under:
Journalist investigating Bill Clinton's sex crimes found dead in hotel room
[True Pundit via INTELHUB] Investigative Journalist Jen Moore was found dead in a suburban Washington D.C. hotel room Monday, according to police and shocked and distraught friends and colleagues.

Moore died of an apparent seizure. Police are closely investigating the cause of death in Prince Georges County, Maryland. Preliminary reports from police said the death was not the result of suicide.

Moore's body was found by employees at the Country Inn & Suites by Radisson, Washington, D.C. East – in Capitol Heights, Maryland. The investigation is ongoing. An autopsy had not been scheduled as of late Monday.

Moore, an advocate who investigated abused and trafficked children, had been in the process of investigating allegations by a 26-year-old man that — as a young boy — he was sexually assaulted by Bill Clinton and pimped out at private sex parties attended by other D.C. elites.

In fact, just four weeks before her death, Moore filed details of the alleged victim's claims with the Department of Homeland Security, detailing the allegations against Clinton. Moore contacted Homeland Security beginning on July 6th through July 9th, records show. A week later, she contacted the FBI with identical details about the victim and the shocking allegations against Clinton.

FBI sources report no case has been opened on the evidence supplied by Moore. Homeland Security officials could not be reached for comment.

Moore had approached True Pundit's Thomas Paine in June with the allegations against Clinton. Paine conducted a series of face-to-face interviews with Moore and the alleged victim in various locales. By July, the victim agreed to tell his story to Paine. But Moore and the traumatized victim wanted to contact Homeland Security and the FBI first to see if they would open a criminal case against Clinton prior to publicizing the claims.

"Jen thought that with a criminal probe, federal agents could use the victim possibly to dangle in front of Clinton to see if he made a mistake or tried to pay him off," Paine said. "She was worried about the safety of the victim and was working to find him safe harbor until this story broke.

Now she is the one who turned up dead."

Paine and True Pundit were vetting the details provided by the victim. Paine said the allegations were "credible" and the victim's testimony and details were beyond convincing.

Paine said Moore accepted the risks with the story and understood things could get very ugly very fast. Per conversations with True Pundit's Paine:

"She was worried about the victim because he was the first to break the ice," Paine said. "There were others waiting to tell their stories but he was the catalyst.

Did she think she could be harmed? Absolutely. This woman was fearless. Absolute warrior. A former cop. I don't think she was afraid of anyone or anything."

According to interviews, the victim in this case claimed he was sexually assaulted by Clinton on a yacht in New England and knows the identities of several other child victims who were subjected to identical abuses. The victim also confirmed he witnessed other children and people being sexually and physically abused and possibly worse on numerous "boat parties." These parties were attended by elite members of D.C. political class, according to Moore and the victim.

Both young boys and young girls, the victim said.

Moore supplied these details to federal agents and documented the interactions with a number of alleged victims. Within a month, she is dead.

In one exchange, Moore discussed an extended stay with the alleged Clinton victim after his interview with Paine. During the interview, the victim sporadically vomited and shivered as he recalled details of his alleged abuse, Paine said.


Emphasis added.
Posted by: g(r)omgoru || 08/21/2018 02:28 || Comments || Link || E-Mail|| [6467 views] Top|| File under:
Citizen Announces He's Running Against Corrupt Sheriff, His Home is Raided, Wife Kidnapped
h/t Gates of Vienna


[BlacklistedNews] ...On August 10, Robert Hawes, a former deputy with the Clayton County sheriff's department, announced that he would be running against the incumbent Sheriff Victor Hill. Days later police would be in his home, kidnapping his wife.

...After Hawes announced his desires to seek Hill's job, Hawes says that's when Hill went on the offensive, sending out emails disparaged Hawes' sons, accusing them of stealing their father's department-issued gun in 2014 and selling it at a pawn shop. Hawes said the accusation is untrue.

"I bet you if we did an open records request of the emails that came from the sheriff, there would be some nasty threats from him," he said. "The only reason he is doing what he is doing is because I said I was running for sheriff."


When they heard of the false claims against, Gerrian Hawes, Robert's wife, emailed the sheriff and said, "Where there is love, fear cannot exist."

For this, deputies were sent to their home to arrest Gerrian for making threats to the sheriff.


And here you thought it's only CIA & FBI who act this way
Posted by: g(r)omgoru || 08/21/2018 02:23 || Comments || Link || E-Mail|| [6466 views] Top|| File under:
Miami Herald endorses House candidate who claims aliens took her aboard a spaceship
[THEHILL] The Miami Herald is endorsing a congressional candidate who claims to have communicated with aliens throughout her life and says extraterrestrials once visited her.

The newspaper on Sunday endorsed Bettina Rodriguez Aguilera, who is running as a Republican for Rep. Ileana Ros-Lehtinen's (R-Fla.) seat in the Republican primary for Florida's 27th Congressional District. The newspaper called her "a strong candidate in the race with plausible conservative ideas."

Rodriguez Aguilera said in a 2009 television interview that she boarded a spaceship occupied by aliens when she was 7.

"I went in. There were some round seats that were there, and some quartz rocks that controlled the ship — not like airplanes," Rodriguez said in the interview. She said she was visited by three large, blonde beings.

In a separate interview with the Herald last year, she said she joins "the majority of Americans who believe that there must be intelligent life in the billions of planets and galaxies in the universe."

The newspaper's editorial board acknowledged in its endorsement that Rodriguez Aguilera "is an unusual candidate," but agreed with her assessment that her past comments about aliens aren't an issue in the race.

"Her bona fides as a former elected official, and now a businesswoman who spends time in other countries training women to run for office are solid," the editorial board wrote.


Posted by: Fred || 08/21/2018 00:53 || Comments || Link || E-Mail|| [6486 views] Top|| File under:
15 senators miss votes despite McConnell's criticism of absentees
[The Hill] More than a dozen senators missed Monday night votes, despite a lecture last week from leadership about skipping work during the rare August session.

Fifteen senators ‐ five Democrats and 10 Republicans ‐ did not show up for two votes in the Senate.

The Senate voted on two amendments to a massive Defense, Health and Human Services, Labor and Education bill. Both proposals were approved 85-0, meaning even if lawmakers had shown up, they wouldn't have changed the outcome of the vote.

Asked on Monday how many members would show up this week, Senate GOP Whip John Cornyn (Texas) quipped before the votes: "enough."

But the drop in attendance comes after Majority Leader Mitch McConnell (R-Ky.) lectured Republicans during a closed-door lunch about poor attendance during a truncated two-day session last week.

McConnell warned GOP senators on Thursday that without a boost in attendance he would have trouble moving legislation. With Republicans having a slim 51-49 hold on the Senate, the absences effectively make Democrats the majority.

"He's rightfully, I think, upset. I wasn't at lunch but I knew what he was going to say," said Sen. John Thune (S.D.), chairman of the Senate Republican Conference, told The Hill last week.

Though Monday evening votes routinely see more senators absent, the 15 missing is a bump in the number absent compared to the four votes last week.

Eleven senators missed Wednesday's vote last week. Ten senators missed two votes that were scheduled for Thursday before lunch, while 11 missed the one vote the Senate held on Thursday after closed-door caucus lunches.

Most of the absences last week were by Republicans, including Sen. John McCain (R-Ariz.) who is battling brain cancer and has been undergoing treatment in Arizona for months.

The drop in attendance comes after McConnell canceled most of the chamber's summer recess, keeping the Senate in for a rare August session.

GOP leadership faced pressure from both conservatives and the White House to stay in town amid growing frustration about the slow pace of confirmation votes for nominees, and warnings from Trump that he would not sign another omnibus bill ahead of next month's government funding deadline.
Posted by: Besoeker || 08/21/2018 00:00 || Comments || Link || E-Mail|| [6465 views] Top|| File under:
Home Front: Culture Wars
Abortion-Industry Backed California Lawmakers Set to Turn Universities into Abortion Vendors
[Breitbart] California lawmakers ‐ many whose electoral campaigns have been financially backed by the abortion industry ‐ are poised to turn state universities into abortion vendors.

State Senate Bill 320 ‐ a measure that would mandate all University of California and California State University campus health centers to distribute the drug that induces abortion in campus health centers ‐ is being debated Monday in Sacramento.

Introduced by state Sen. Connie Leyva (D) in February 2017, the bill is based on the notion that abortion is the equivalent of medical care and "is a constitutional right and an integral part of comprehensive sexual and reproductive health care."

In 1973, the U.S. Supreme Court created a right to abortion ‐ though none ever existed in the Constitution ‐ in the case of Roe v. Wade.

However, many warn the state could be opening itself up to major complications for both students and the university system.
Posted by: Besoeker || 08/21/2018 06:32 || Comments || Link || E-Mail|| [6471 views] Top|| File under:
Newsroom commando Ralph Peters cashiers self
I put it in "Seedy Politicians" because we don't have a heading for all who feed at DC trough


[AmericanThinker] Cashiering is a historical military ritual in which an officer who has betrayed his oath or failed in his duty is required to stand before the assembled troops and have all symbols of rank and service stripped from his uniform, to demonstrate most forcefully the disgrace he has brought upon himself and possibly them. His cap is knocked off and crushed underfoot; epaulettes or shoulder boards are ripped from his tunic; brass buttons are cut away; all medals, awards, and symbols of rank and past service are torn off and dropped in the dirt; and finally, his formal sword is broken over the knee of a fellow officer, with the two pieces scornfully cast at the disgraced officer's feet. It is a rite of personal and professional degradation, purposely intended to convey as much contempt and evoke as much shame as possible, to deter other officers from bringing such dishonor upon themselves and their services.

This weekend, retired lieutenant colonel Ralph Peters went on CNN's dubiously titled Reliable Sources and, in the presence of the show's serially unreliable host, Brian Stelter, and all those unfortunate souls in airport waiting areas across the nation being force-fed this liberal Sunday-morning drivel, cashiered himself. It appears that fulminating Trump Derangement Syndrome brought this former Fox News military analyst to perform this sad ceremony.

To his credit, he did a bang-up job of it.

...Except for a few former senior officers fearful of losing their monetized security clearances with the cushy sinecures in corporate boardrooms and network greenrooms those bring, this loose-lipped, self-cashiered light colonel is most likely going to find his newly chosen political parade ground a lonely place indeed. As Peters's disloyal diatribe gets around the military community he has so scurrilously slandered, he soon may wish that he had performed an additional historical military ritual: seppuku, the Japanese face-saving rite of self-disembowelment.
Posted by: g(r)omgoru || 08/21/2018 04:43 || Comments || Link || E-Mail|| [6467 views] Top|| File under:
Who's in the News
29
[untagged]
4
Hamas
3
Sublime Porte
3
Govt of Iran
2
Taliban
2
Commies
2
Hezbollah
2
Islamic State
1
Ansar Bayt al-Maqdis (IS)
1
Muslim Brotherhood
1
Govt of Iraq
1
Human Trafficking
Bookmark
E-Mail Me
The Classics
The O Club
Rantburg Store
The Bloids
The Never-ending Story
Thugburg
Gulf War I
The Way We Were
Bio
Merry-Go-Blog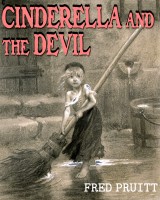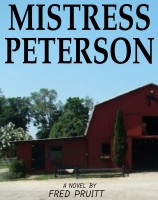 On Sale now!


A multi-volume chronology and reference guide set detailing three years of the Mexican Drug War between 2010 and 2012.

Rantburg.com and borderlandbeat.com correspondent and author Chris Covert presents his first non-fiction work detailing the drug and gang related violence in Mexico.

Chris gives us Mexican press dispatches of drug and gang war violence over three years, presented in a multi volume set intended to chronicle the death, violence and mayhem which has dominated Mexico for six years.
Click here for more information


Meet the Mods
In no particular order...


Steve White
Seafarious
Pappy
lotp
Scooter McGruder
john frum
tu3031
badanov
sherry
ryuge
GolfBravoUSMC
Bright Pebbles
trailing wife
Gloria
Fred
Besoeker
Glenmore
Frank G
3dc
Skidmark
Alaska Paul



Better than the average link...



Rantburg was assembled from recycled algorithms in the United States of America. No trees were destroyed in the production of this weblog. We did hurt some, though. Sorry.
3.233.217.106

Help keep the Burg running! Paypal: