-Signs, Portents, and the Weather-
China reportedly lying about Pfizer's COVID-19 vaccine to deflect study
[NYP] China is stoking fears about the safety of Pfizer's COVID-19 shot to deflect from damning studies questioning the effectiveness of its own vaccine, according to a report.

State media has ramped up coverage of baseless safety fears, accusing Western media of ignoring the deaths of 23 recently inoculated seniors in Norway, even after officials ruled that the vaccine did not play a "contributory role," the Associated Press said.

The focus on Pfizer's vaccine came as a study in Brazil showed that China's vaccine, Sinovac, was just 50 percent effective, despite claims it was almost 80 percent effective.

The Australian Strategic Policy Institute, a government-supported think tank, reported seeing an increase in Chinese media disinformation about vaccines immediately after the study was released.

The director of the Chinese Centers for Disease Control, Gao Fu, helped spread fears, insisting "there are safety concerns" with mRNA vaccines developed by both Pfizer and Moderna.
Posted by: Besoeker || 01/27/2021 11:01 || Comments || Link || E-Mail|| [6683 views] Top|| File under:
COVID-19 Mortality Numbers Drop Again
[[CDC] Is The OLD NORMAL Slowly Returning?

Because for the 5th straight week the Covid-19 virus mortality numbers have declined in the USA. CDC MORTALITY DATA

Also many shoppers have noticed the abundance deeply discounted Hand Sanitizers, hand wipes and disposable face masks. 70% and even 90% alcohol and Toilet paper appears to be back in near common availability at many stores.

Ammo seems to be the new item in short affordable supply. With prices running as much as 300+% of normal, IF and when found for sale.

Posted by: NN2N1 || 01/27/2021 07:37 || Comments || Link || E-Mail|| [6475 views] Top|| File under:
-Land of the Free
States where people live the longest
[Caledonian Record] The average life expectancy in the United States is 78.8 years, with women generally having a longer life expectancy than men. The Centers for Disease Control and Prevention' (CDC) mortality rates in the U.S. for 2019 show the average life expectancy for men was 76.3 years, while the average for women was 81.4 years. Most gaps in life expectancy can be explained by the risk factors that people engage in. The disparity between men and women, for example, is because women tend to engage in less risky behavior than men, and suffer fewer vehicular accidents.

People living in the Southern United States are more likely to be smokers, which is a leading cause of death. A 2016 American Cancer Society study found that cigarettes contribute to one in four cancer deaths in the country. Most of the 10 states with the highest attributable cancer deaths were located in the South, which explains why many of the states with the lowest life expectancies can also be found across the region.

Stacker used data from the 2020 County Health Rankings to rank every state's average life expectancy from lowest to highest. The 2020 County Health Rankings values were calculated using mortality counts from the 2016-2018 National Center for Health Statistics. The U.S. Census 2019 American Community Survey and America's Health Rankings Senior Report 2019 data were also used to provide demographics on the senior population of each state and the state's rank on senior health care, respectively.

Read on to learn the average life expectancy in your state.

You may also like: States with the most multi-generational households

Posted by: Besoeker || 01/27/2021 10:43 || Comments || Link || E-Mail|| [6481 views] Top|| File under:
China-Japan-Koreas
Bio-warfare & Weaponization of Medicine Amid Covid (Video)
[New American] In this explosive interview with Senior Editor Alex Newman of The New American magazine, former president of the Association of American Physicians and Surgeons (AAPS) Dr. Lee Merrit explains her belief that America is currently facing what appears to be biological warfare. Whether the Communist Chinese released the COVID-19 virus on purpose or by accident is impossible to know, but the implications are enormous. And when it comes to the new vaccines, Dr. Merrit, a former military doctor who studied biological warfare, reviews previous animal studies on the technology underlying the vaccines and paints a dire picture. However, even though modern medical schools do not often teach it, there are ways to treat viral infections that are time-tested and effective, she concludes.
Posted by: Besoeker || 01/27/2021 03:38 || Comments || Link || E-Mail|| [6472 views] Top|| File under:
Europe
Even Europe Is Losing Patience with Iran's Nuclear Antics
[GatestoneInstitute]
In recent weeks Iran announced that it had begun work on enriching uranium to 20 percent -- just short of the level required to produce nuclear weapons -- as well as informing the International Atomic Energy Agency... that it was to resume work on producing uranium metal.


Both these developments represent a clear breach of the JCPOA. Under the agreement, Iran committed to keep uranium enrichment at 3.5 percent, the level required for civilian use, and signed up to a 15-year ban on "producing or acquiring plutonium or uranium metals or their alloys".


Iran's announcement that it was proceeding with the production of uranium metal has prompted a furious response from the foreign ministers of Britain, France and Germany, who, in a joint statement earlier this month, warned that there was "no credible civilian use" for the element, and that "The production of uranium metal has potentially grave military implications.


[W]hat makes anyone think Iran would honour a new deal any more than they honoured the old one? Why enter a new sham deal at all?
Posted by: Cherelet Cheans5727 || 01/27/2021 02:24 || Comments || Link || E-Mail|| [6481 views] Top|| File under: Govt of Iran
Home Front: Politix
Impeach Harriet Tubman
[RedState] I say they don't know very much about Ms. Tubman because Democrats announced this on the same day that Democrats sent a procession of House Managers over to the Senate to deliver an Article of Impeachment against former President Trump. They are charging him with "inciting insurrection."

If Democrats want to impeach someone for inciting insurrection, they could start with Harriet Tubman. She was one of the major planners of the attempt to take over and occupy the United States arsenal at Harpers Ferry in 1859. Seventeen people were killed in that action. The leader, John Brown, was charged with treason against the Commonwealth of Virginia, murder, and inciting insurrection. He and six others were convicted and executed for their roles in the attack. Had she not fallen ill shortly before the attack, Harriet Tubman might well have been among those captured and executed.

Michigan State University maintains an extensive online history of the Civil War era, and has an entire section devoted to Harriet Tubman. The chapter entitled "John Brown's War" tells us:

John Brown was a famous abolitionist who was identified as being a violent abolitionist. Tubman had been an admirer of John Brown for a while. Tubman had met John Brown through fellow abolitionist Frederick Douglass. In 1858 John Brown had began to finish up his plans for the raid. When Tubman finally met with Brown he would keep referring to her as "General Tubman." After Tubman heard his plan she was on board, and was set to go and recruit men for the raid. That summer she continued to raise funds for Canada while helping John Brown. She even stayed with Douglass at the time. Tubman had suggested July 4th for the raid on Harpers Ferry. Brown and Douglass had different ideas on how the Raid was supposed to go, Douglass said that Brown's idea was suicidal. Brown wanted to do a full scale attack instead of doing small guerilla attacks. After Brown said he would not be deterred Douglass decided to back out. Brown went ahead and attacked Harpers Ferry. The attack was ill fated as [Brown] successfully got some slaves and was able to arm them. However they were eventually defeated and John Brown was sentenced to death. In the wake of the defeat Tubman had to keep a low profile because anyone who was involved in the planning of the raid was in jeopardy.

According to West Virginia Archives and History,

Frederick Douglass and Harriet Tubman were asked to join the raiders, and Harriet Tubman agreed to participate but was ill at the time of the raid.


History is so difficult, maybe even harder than math. Instead of a peaceful protest Tubman, unlike President Trump, took part in the planning of an anti-slavery raid. People died when abolitionist John Brown and others took-over the arsenal at Harper's Ferry, Virginia (now West, VA) prior to the Civil War. The raid was a slave revolt to dislodge slavery in the South. Like today, newspapers and politicians of the day used inflammatory terms like insurrection, treason and similar terms. Who was the Party who supported slavery at the time? Strange, how history gets distorted over time.
Posted by: JohnQC || 01/27/2021 09:23 || Comments || Link || E-Mail|| [6476 views] Top|| File under:
John Kennedy Decries Continued National Guard Presence: 'Like A Scene From Mad Max'
[FOX] Republican Louisiana Sen. John Kennedy questioned the need for the continued presence of military weaponry and thousands of National Guard troops in Washington D.C. days after the inauguration of President Joe Biden.

Thousands of National Guard troops who were brought in after the January 6 riot at the U.S. Capitol saw their deployments extended due to anticipated violence surrounding the impending February impeachment trial of former President Donald Trump.

Kennedy praised military members during a Tuesday night appearance on Fox News' "Tucker Carlson Tonight," but suggested there was a "political angle" surrounding Democrats' insistence on the continued presence.

"[The] inauguration is over, but if you look around Capitol Hill, parts of it look like a scene from Mad Max," Kennedy told Fox News host Tucker Carlson. "I mean, there's razor wire, fences, barricades, humvees, automatic weapons, at one point they had tanks, and the news media is always filming this stuff."
Posted by: Besoeker || 01/27/2021 05:17 || Comments || Link || E-Mail|| [6488 views] Top|| File under:
Virginia Rule Allowing Late Ballots Missing Postmark Was Illegal, Court Rules
[Daily Caller] The Virginia Board of Elections rule allowing officials to count ballots that arrived without a postmark up to three days after the election was illegal, a state judge ruled.

Virginia Circuit Court Judge William Eldridge ruled the state's late mail-in ballot law violated state statute and permanently banned the law in future Virginia elections, the Public Interest Legal Foundation (PILF) announced Monday. PILF sued the state's board of elections in October on behalf of Thomas Reed, a Frederick County, Virginia election official.

"This is a big win for the Rule of Law," PILF President and General Counsel J. Christian Adams said in a statement. "This consent decree gives Mr. Reed everything he requested — a permanent ban on accepting ballots without postmarks after Election Day and is a loss for the Virginia bureaucrats who said ballots could come in without these protections."
Posted by: Besoeker || 01/27/2021 05:11 || Comments || Link || E-Mail|| [6664 views] Top|| File under:
In Hard-Hitting Press Conference, Press Demands To Know Biden's Favorite Disney Princess
[Babylon Bee] In a brutal press conference this morning, courageous journalists asked hard-hitting questions of the incoming administration. In one particularly tense exchange, Press Secretary Jen Psaki was forced to reveal President Biden's favorite Disney Princess.

"Please, Miss Press Secretary, Please! Please!" asked CNN correspondent Kaitlan Collins. "We need to know President Biden's favorite Disney princess! Is it Belle? Or maybe Jasmine?" she said while waving her hand and jumping up and down.

"Wow, what a fantastic question," responded Psaki. "I haven't asked the President that, so I will have to get back to you. Whoever it is, I'm sure his favorite is an empowered woman of color."

Undeterred, the press pool continued to follow up on the question, demanding a clearer answer.

"OK, fine," responded a slightly frustrated Psaki, "It's Moana. His favorite is Moana."
"NO IT'S NOT!!" came a muffled voice from behind the curtain that sounded a lot like Joe Biden. "My favorite is that one with all the hair! Rappatootie! Rattatatpunzle! Refunzle! Whatever her name is! Hey! Let go of me! Where are you taking me?"

There was the sound of a scuffle from behind the curtain and the voice faded away.

As the press conference resumed, journalists continued to grill the Press Secretary, asking further questions like:

"Does President Biden prefer puppy kisses or kitty cuddles?"
"Team Edward or Team Jacob?"


I'm not up on these gentlemen, either.

"So... does President Biden like being President?"
"Who is his favorite ninja turtle?"
"Gryffindor or Hufflepuff?"
"Can I go to the bathroom please? I'm sorry, MAY I go to the bathroom?"

Journalists everywhere have praised Biden's new press conferences as "A welcome return to civility and truth."

The New York Times also praised the press conference and ran a 12-page in-depth report on why Biden's choice of Moana as the best Disney princess is brilliant.

So refreshing!
Posted by: Frank G || 01/27/2021 00:00 || Comments || Link || E-Mail|| [6473 views] Top|| File under:
Science & Technology
Agent Orange Exposure Doubles Risk of Developing Dementia, Study Finds
[MIL.com] A new study of more than 300,000 Vietnam-era U.S. veterans has found that those who were exposed to Agent Orange are nearly twice as likely to develop dementia as those who were not.

The new finding, published Monday in JAMA Neurology, is among the most substantial to date linking cognitive decline with chemicals used for defoliation during the Vietnam War.

For the study, researchers at the San Francisco Veterans Affairs Health Care System examined the medical records of thousands of veterans and found a two-fold risk of dementia for those whose medical records indicated evidence of exposure.
Posted by: Besoeker || 01/27/2021 00:00 || Comments || Link || E-Mail|| [6471 views] Top|| File under:
Government
Your Government is Afraid of You
[GatestoneInstitute]
The Swamp is terrified of Trump – still. That explains their fixation on eradicating him and his movement.


You are also supposed to ignore the facts concerning months-long violent protests with killings and burnings across America's cities by Antifa and BLM. Months ago, Washington DC mayor Muriel Bowser, demanded that the National Guard withdraw from her city amid violent demonstrations. She then named a street after those demonstrators and allowed them to paint their motto across the entire street.


Watch for the same sort of public treatment and language applied to Trump supporters going forward. It is consistent with a government that is in fear of its own people. The type of government that has 25,000 soldiers guarding a few politicians in an empty city.
Posted by: Cherelet Cheans5727 || 01/27/2021 02:27 || Comments || Link || E-Mail|| [6477 views] Top|| File under:
-PC Follies
Powerline has gone full deep state
[PowerLine] A DOJ Coup Attempt? No, An Honest Disagreement About The Election.


Maybe if you work at CNN or Pravda


The mainstream media has been promoting the story that, in early January, President Donald Trump entertained a plan to replace Acting Attorney General Jeffrey Rosen with an Assistant Attorney General who wanted to pursue claims of voter fraud. The Assistant in question is Jeff Clark whom I got to know, and like, when Democrats were blocking his nomination.

The story, which first appeared in the New York Times, is that Clark came to believe that the election had been stolen from Trump. He wanted his boss, acting AG Rosen, to pursue the matter and to hold a news conference to announce that the DOJ was investigating serious allegations of fraud. Rosen refused.

Clark, the story continues, got the ear of President Trump who, as a result of their discussion, considered replacing Rosen with Clark. This led to a showdown meeting at the White House. According to the Washington Post:

Personally, I think Jeff exercised poor judgment. The cause was lost (maybe justly so, maybe not). Realistically, there was nothing to gain from encouraging Trump to fight on, and something to lose.


After reading Paul Mirengoff's line "Trump played into his enemies hands by not having accepted the result of the election by the end of the year, if not sooner" I found myself needing a sand blast shower. Powerline gone to the Orwellian dust bin.
Posted by: Woodrow || 01/27/2021 00:44 || Comments || Link || E-Mail|| [6476 views] Top|| File under:
To Insults Of U.S. Troops, Biden Administration Adds Forcing Female Soldiers To Shower With Men
[Federalist] Women-only teams at military schools, colleges, and service academies will have to accommodate biological men, regardless of the harm done to women.

Military women and athletes deserve respect and fair treatment, but medical issues that detract from deployability and combat readiness are even more important. Consider extensive data published in the 44-page Defense Department report, which justified the 2018 DoD policy regarding transgender people and persons diagnosed with gender dysphoria. The report followed six months of study by a panel of experts, and it cited Military Health System data gathered during the years Obama-Biden transgender policies were in effect.

During that time, 994 active-duty servicemembers diagnosed with gender dysphoria accounted for 30,000 mental health visits, and their medical costs increased almost 300 percent. In some commands operational and maintenance funds were diverted to pay for active-duty transgender servicemembers' extensive travel to obtain specialized medical care.

Some units also had to bear high operational costs when individuals preparing for gender transition could live a double life during three to twelve months of "real life experience" (RLE) away from their jobs. In addition, sadly, service members with gender dysphoria were eight times more likely to attempt suicide than service members as a whole (12 percent versus 1.5 percent).

Individuals with gender dysphoria deserve compassion and competent psychological care, not politicized medical counselling and treatments. Such mandates disregard medical ethics, which forbid doctors to provide harmful treatments or surgeries that that will not improve and might worsen the patient's psychological condition. Recent events suggest there will be no "conscience clauses" that respect the deeply held convictions of doctors and nurses, military chaplains, and people of faith.

On January 17, President Trump's Acting Attorney General, John B. Daukas, issued a 22-page memorandum titled "Application of Bostock v. Clayton County." It analyzed the Supreme Court's landmark 2020 Bostock decision, which found that Title VII of the 1964 Civil Rights Act bans employment discrimination on grounds of "sexual orientation" or "gender identity."

The ruling, inexplicably written by Justice Neil Gorsuch, did not address other issues, such as housing, education, or the military. Among other things, the Daukas Memorandum maintained that Bostock should not affect constitutional rights of religious liberty.

Incoming Biden administration officials pounced. The Daukas Memo was immediately erased from the DoJ website, including Justice Department archives. Behold Orwell's Ministry of Truth, stuffing wrong-thinking documents right down the memory hole.
Posted by: ee green || 01/27/2021 00:00 || Comments || Link || E-Mail|| [6492 views] Top|| File under:
Government
Veteran Diplomat Antony Blinken To Serve As Secretary Of State, Harshly Criticized Turkey
[NewsMax]

Secretary of State Antony Blinken agrees with former President Trump's approach to China, which should make his career interesting.



New US Secretary of State already kicks off tenure with harsh criticism of Turkey


From a week ago, but on a subject we thought President Trump was too lenient.

[AlMasdar] The President-elect Joe Foreign Policy Whiz Kid Biden

...Candidate for president in 2020. I had the great honor of being arrested with our UN Ambassador on the streets of Soweto, trying to get to see him on Robbens Island...
's candidate for Secretary of State, Anthony Blinken, accused The Sick Man of Europe Turkey


...the only place on the face of the earth that misses the Ottoman Empire...


of not acting as an ally, pointing to the possibility of further sanctions being imposed on Ankara because of its purchase of the S-400″system.

Last month, Washington imposed sanctions on the Ottoman Turkish military industries due to Ankara's purchase of Russian S-400 missile defense systems, in a move Turkey described as a "fatal mistake."

Furthermore, Blinken said at a Senate Foreign Affairs Committee meeting that discussed his candidacy:

"The idea that our strategic partner, or so-called strategic partner, is in fact working with one of our major strategic competitors in Russia, is unacceptable."

A day before the inauguration of Joe Biden as President to succeed Donald Trump
...dictatorial for repealing some (but not all) of the diktats of his predecessor, misogynistic because he likes pretty girls, homophobic because he doesn't think gender bending should be mandatory, truly a man for all seasons......
, who has close ties to Ottoman Turkish President His Enormity, Sultan Recep Tayyip Erdogan the First


...Turkey's version of Mohammed Morsi but they voted him back in so they deserve him. It's a sin, a shame, and a felony to insult the president of Turkey. In Anatolia did Recep Bey a stately Presidential Palace decree, that has 1100 rooms. That's 968 more than in the White House, 400 more than in Versailles, and 325 more than Buckingham Palace, so you know who's really more important...


, Blinken said: "I think we need to look at the impact of the current sanctions and then determine if there is more to be done."

Blinken continued in the same context, saying that "Turkey is an ally that does not act as it should, and this is a very big challenge for us and we are very clear about it."

It is noteworthy to add that the sanctions imposed by Washington on Turkey had won bipartisan support in Congress, and were declared under the Anti-United States Enemies Through Sanctions Act.
Posted by: ee green || 01/27/2021 00:00 || Comments || Link || E-Mail|| [6469 views] Top|| File under:
Who's in the News
44
[untagged]
4
Commies
2
Taliban
2
Govt of Iran
2
Hezbollah
2
Islamic State
1
Palestinian Authority
1
Govt of Iran Proxies
1
Govt of Syria
1
Sublime Porte
1
Houthis
1
al-Qaeda
1
Muslim Brotherhood
1
al-Shabaab (AQ)
1
al-Qaeda in North Africa
1
Devout Moslems
Bookmark
E-Mail Me
The Classics
The O Club
Rantburg Store
The Bloids
The Never-ending Story
Thugburg
Gulf War I
The Way We Were
Bio
Merry-Go-Blog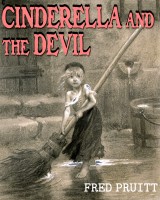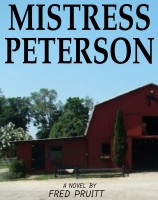 On Sale now!


A multi-volume chronology and reference guide set detailing three years of the Mexican Drug War between 2010 and 2012.

Rantburg.com and borderlandbeat.com correspondent and author Chris Covert presents his first non-fiction work detailing the drug and gang related violence in Mexico.

Chris gives us Mexican press dispatches of drug and gang war violence over three years, presented in a multi volume set intended to chronicle the death, violence and mayhem which has dominated Mexico for six years.
Click here for more information


Meet the Mods
In no particular order...


Steve White
Seafarious
Pappy
lotp
Scooter McGruder
john frum
tu3031
badanov
sherry
ryuge
GolfBravoUSMC
Bright Pebbles
trailing wife
Gloria
Fred
Besoeker
Glenmore
Frank G
3dc
Skidmark
Alaska Paul



Better than the average link...



Rantburg was assembled from recycled algorithms in the United States of America. No trees were destroyed in the production of this weblog. We did hurt some, though. Sorry.
34.239.170.169

Help keep the Burg running! Paypal: