-Short Attention Span Theater-
A Collection of Classically Cool Race Cars
[Garden & Gun] On a sunny spring day, Chris Leigh-Jones takes his 1933 Alfa Romeo Monza for a spin. Stretches of new asphalt thread through the community of Palmetto Bluff, a twenty-thousand-acre expanse of estuaries and woodlands in coastal Bluffton, South Carolina. Leigh-Jones fits snugly in the low-slung body of the bullet-like classic, his short hair to the wind, no cap, no goggles, working the center throttle left-handed and scanning the road ahead as he hugs turns, always prepared to brake if need be for a crossing deer...or alligator. In the distance, a group of cyclists comes to a stop, turning to appreciate the whizzing of the supercharged engine. As Leigh-Jones accelerates, the throaty, rumbling crescendo vibrates through the pines. The cyclists grin and wave. One pumps a fist high in approval.
Posted by: Besoeker || 08/03/2020 05:21 || Comments || Link || E-Mail|| [6487 views] Top|| File under:
-Signs, Portents, and the Weather-
Covid-19: US in 'new phase' of 'extraordinarily widespread' outbreak, say White House experts
[France24] The United States is in a new phase of the novel coronavirus outbreak with infections "extraordinarily widespread" in rural areas as well as cities, White House coronavirus experts said on Sunday.

Coronavirus cases continue to surge in some parts of the country and public health officials are trying to work with governors to tailor responses for each state.

"We are in a new phase," said Dr. Deborah Birx. "What we are seeing today is different from March and April. It is extraordinarily widespread" in rural as well as urban areas.

"To everybody who lives in a rural area: You are not immune or protected from this virus," Birx said on CNN's "State of the Union."

Birx, the White House task force coordinator, said people living in multigenerational households in an area that is experiencing an outbreak should wear masks inside the home to protect the elderly or those with underlying conditions.

Admiral Brett Giroir, an assistant Health and Human Services secretary, continued to stress the importance of wearing masks.

"If we don't do that, and if we don't limit the indoor crowded spaces, the virus will continue to run," he said on NBC's "Meet the Press."

"We are very concerned and this is a very serious point."

The coronavirus, which first appeared in China, has infected 4.6 million people in the United States and killed more than 155,000 Americans, according to a Reuters tally.

Birx said federal officials have been working on individual reports for each state examining community trends and hospital records. "Each of these responses have to be dramatically tailored," she said.
Posted by: Besoeker || 08/03/2020 04:39 || Comments || Link || E-Mail|| [6517 views] Top|| File under:
The Virus Doesn't Care about Your Policies
[AIER] Based on the data, there seems to be no relationship between lockdowns and lives saved. That's remarkable, given that we know for sure that lockdowns have destroyed economies the world over.

Every epidemic model being flung around in March built in the assumption that lockdowns would control the virus. In the early days, it was about preserving hospital capacity. Later it became a general principle: slow the spread. The methods were the same in nearly every country. Ban large gatherings. Close schools. Shutter businesses. Enforce stay-home orders. Mandate human separation. Masks. Travel restrictions.

Nothing like this has been tried in the whole history of humanity, certainly not on this scale. You might suppose, then, there was absolute certainty that there would be a causal relationship between lockdowns and the trajectory of the virus. Just as the FDA doesn't approve a drug unless it is proven to be safe and effective, one might suppose the same would be true for a policy that shattered every routine and trampled human rights in the name of disease mitigation.

Surely! It turns out that this is not the case. It was pure speculation that lockdowns would suppress this virus, and that speculation was based on a hubristic presumption of the awesome power and intelligence of government managers.

For five months, governments all over the world have been freaking out, ordering people around to do this and that, passing mandate after mandate, and yet there is no evidence that any of it matters to the virus.

Already in mid-April questions arose. Prof Isaac Ben-Israel, head of the Security Studies program at Tel Aviv University and the chairman of the National Council for Research and Development, looked at the data around the world and concluded that the virus comes and goes after 70 days regardless of the policies deployed. He found no relationship at all between locking down and transmission and death.

Fast forward to mid-July. Data scientists investigated the experience from the spring. They too found no relationship between the virus and policy. Putting it very bluntly: "Rapid border closures, full lockdowns, and wide-spread testing were not associated with COVID-19 mortality per million people."

That's awesome to consider. Billions of lives fundamentally altered. Economies wrecked. Centuries-old traditions of liberty and law thrown out. Police states everywhere. And to what end? The data indicate it was all for naught. Apparently, you cannot control a virus with state policies. The virus just doesn't seem to care.


The lockdowns were not justified. Now the mask rules are trying to retroactively justify the lockdowns. Governing principle #1 - never admit you were wrong!
Posted by: Iblis || 08/03/2020 00:00 || Comments || Link || E-Mail|| [6495 views] Top|| File under:
-Land of the Free
Millions Flee The Cities, But Will They Ever Return?
[American Conservative] For years, it seemed everyone was predicting the doom of small town USA. As manufacturing declined and smaller farms were made unprofitable by large-scale agriculture, cities—the seats of power and influence—became the be-all, end-all of our economy. The young were fleeing to them, companies were settling in them, and the small towns of flyover country were shrinking day-by-day.

COVID-19 is changing that.

Cities are no longer the shiny cosmopolitan playgrounds they once were. Not only are densely-populated cities a nightmare for virus spread, but urban areas were also hit harder by unemployment, and many of them have become ghost towns as inhabitants comply with social-distancing rules.

Today, many seek new places to live, and, as it turns out, the American countryside has a lot to offer. Over the years, technological advances in communication and collaboration have prompted many predictions that the popularity of high-density urban living would one day decline, but these predictions never came to pass. Although the internet and other technologies made remote work possible, and although the cost of living in the biggest U.S. cities continued to rise, it seemed that the physical and psychological benefits of big cities continued to outweigh the negatives.

Enter the pandemic. The COVID crisis stripped cities of all their benefits and heightened all their hardships. Due to high population density, health and safety concerns skyrocketed and mobility took a nosedive. Meanwhile, COVID-related unemployment made the already high cost of living unbearable.

Over the past few months, job loss forced many to leave cities and return to family homes. It's estimated that nearly 3 million adults moved back in with parents or grandparents in March and April. After all, city living quickly loses its luster when you can't socialize over drinks after work, enjoy dinner at the hottest restaurant, or attend the coolest gallery opening or music event—especially if all your friends have already left.
Posted by: Besoeker || 08/03/2020 00:41 || Comments || Link || E-Mail|| [6481 views] Top|| File under:
The Media's Political Suicide
[Sultan Knish] The transformation of the media from for-profits to non-profits sheds any commitment to the marketplace, to a community of readers who pay for its services, and instead puts it at the service of dot com tycoons who want to invest in left-wing causes. The experience of reading or watching the media's content also changes from information to indoctrination. As is the case with so many of the dot com giants which finance the media and on whose platforms the media depends, the reader and the viewer are no longer consumers, they are the product that is being sold to the media's political backers.

Even as the non-profit media claims that it's now free to pursue journalism as a public service, it's not providing a service to the public, it's serving a small class of donors by trying to influence the public.
Which raises questions about freedom of the press, and whether one-sided propaganda should be permitted to run amok, while alternatives are choked off or hounded out of existence.

Do we really owe these entities their protections under these circumstances?
Posted by: charger || 08/03/2020 00:00 || Comments || Link || E-Mail|| [6479 views] Top|| File under:
China-Japan-Koreas
Is China Sowing 'Bio Weapon' Seeds ?
BLUF:


[American Conservative] Biologist Lawrence Roberge has a theory that holds more water than a simple online review scam—and it's something he's been warning about for years. Government notifications have focused on the potential damage of invasive species (remember, the foreign-originating seeds have still not been identified) and caution recipients not to plant any unsolicited seeds or even to open the packages they come in. What if this potential damage is exactly the point?

Dr. Roberge has been writing and speaking for the better part of a decade on the potential for non-indigenous species to be employed as a form of biological weapon by hostile actors. There is substantial evidence to suggest that we may be watching just such an attack play out in real time.

One key factor is broad dispersal: hundreds or thousands of propagules shipped to numerous locations nationwide. Roberge warns that such a broad dispersal can be effective even if no recipients plant the non-indigenous seeds, as there is substantial risk that unsolicited shipments will be "dumped in the trash, only to proliferate in dumps or trash heaps," he told TAC. Beside that, there is potential for significant harm from unplanted seeds as "some attacks can come from the fungal spores on the seeds or bacterial or fungal cells on the surface or inside the seeds." Government warnings not to plant the seeds have made their way through the population, and most recipients will surely follow the publicized instructions. But this may not be enough.

The admittedly unthreatening appearance of a packet of seeds in the mail may cause many to dismiss the possibility of real danger. But Roberge expressed concern that, while the U.S. is well equipped to defend human targets against biological threats, we are "poorly prepared for agricultural or environmental bioweapons." "We are very vulnerable to such an attack," he said.
Posted by: Besoeker || 08/03/2020 04:44 || Comments || Link || E-Mail|| [6493 views] Top|| File under: Commies
Fifth Column
Minneapolis surrenders to the criminals
[AMERICANTHINKER] Residents of the Third Precinct area of Minneapolis have been told by their beleaguered police department:

"Be prepared to give up your cell phone and purse/wallet," the police said in their email, a copy of which was obtained by Alpha News. The email said citizens should listen to criminals and "do as they say."

The message warned that "some victims have been maced, dragged, assaulted, and some threatened with a gun."

In essence, residents are being told to "close one's eyes and think of Black Lives Matter," it seems.

The City of Minneapolis has now lost its most basic responsibility, the preservation of civil order. The fundamental compact between government and citizens is that in return for paying taxes, government protects us from marauders. There really is no point having a government if it takes the position that it cannot protect its constituents.

The fateful moment in this shameful surrender was when Mayor Jacob Frey ordered his police to vacate the Third Precinct building and let the mob loot it and burn it. That triggered the riots that destroyed a large swath of the commercial district along Lake Street, the major east-west artery in South Minneapolis. Frey now ranks as a historic villain in American history, a man whose name should connote cowardice in the same fashion as Benedict Arnold connotes treason.

It didn't have to unfold this way. bankrupt, increasingly impoverished, reliably Democrat, Detroit
... ruled by Democrats since 1962. A city whose Golden Age included the Purple Gang...
's police chief James Craig is far wiser and more courageous than the contemptible Frey. He explained to Tucker Carlson why that city has had no riots and looting despite levels of black poverty far worse than in Minneapolis:

"We don't retreat here in Detroit," Craig said. "We're just not going to do it. ... We weren't giving up ground to the radicals. We just didn't do it."

Detroiters aren't tolerating violence in their city either, and the community

on the lam

is in support of the department's efforts, he said.

I was born and raised in Minneapolis, and am saddened to my core that my hometown has surrendered to the worst among us. But that sadness is combined with fury at the irresponsibility of Frey and the rest of the Democrats that run the city and the state of Minnesota. Progressivism is toxic when it controls the elective offices in any polity.


Posted by: Fred || 08/03/2020 00:00 || Comments || Link || E-Mail|| [6513 views] Top|| File under:
Home Front: Politix
A 'Victims of Communism Day' Is Long Overdue
[Mercer at American Greatness] The fact that socialists and Communists are still voted into power with swagger; the fact that this creed's savage foot soldiers—Black Lives Matter and Antifa—are cast as pacifists, seekers of equity and justice demonstrates that Communists, despite their murderous past, "belong to the camp of democratic progress" in the eyes of the world whereas the Right is forever open to suspicions of unforgiven fascist and Nazi sympathies.

If anything, The Black Book of Communism: Crimes, Terror, Repression—that "800-page compendium of the crimes of communist regimes worldwide"—treads too lightly when it comes to qualitative comparisons between the Nazi and the "Marxist-Leninist phenomenon."

On the quantitative front, "Nazism, at an estimated 25 million dead," turned out to be distinctly less murderous than Communism, whose "grand total of victims, variously estimated at between 85 million and 100 million murdered, is the most colossal case of political carnage in history."

Qualitatively, the "'class genocide' of Communism" is certainly comparable to the "'race genocide' of Nazism." In its reach and methods, moreover, nothing compares to communism's continual, ongoing invention of new classes of "enemies of the people" to liquidate. "Mass violence against the population was a deliberate policy of the new revolutionary order; and its scope and inhumanity far exceeded anything in the national past."

The Jewish people have carried out "the solemn obligation to keep the memory of its martyrs alive in the conscience of the world." The civilized world has internalized the methods and meaning of the "Final Solution." As The Black Book observes approvingly, "Hitler and Nazism are now a constant presence in Western print and on Western television."

Alas, although "their practices were comparable," the "moral auras" of Nazism and Communism are still "antithetical." "The Communist project" is permitted to claim "a commitment to universalistic and egalitarian goals, whereas the Nazi project" is said to offer only "unabashed national egoism."
Posted by: Besoeker || 08/03/2020 05:32 || Comments || Link || E-Mail|| [6514 views] Top|| File under: Commies
Dan Bongino: Sources Say Joe Biden Is Reaching the Point of No Return, Democrats Will Have a Decision to Make
[Red State] Is Joe Biden reaching the point of no return mentally? That's the word from Dan Bongino, who shared earlier today that he's hearing from sources close to the situation that Joe Biden is worsening and that Democrats will have a decision to make soon.

For context see Joe Biden's Brain Crashes So Thoroughly That It Spawns a New Meme and Joe Biden Blanks Out and Then Insults Martin Luther King In Disaster Public Comments for some examples of his latest mind melting moments.

Here's Bongino's post.
Posted by: Besoeker || 08/03/2020 00:49 || Comments || Link || E-Mail|| [6473 views] Top|| File under:
If This Poll Is Accurate, The Orange Man Will Be Reelected Easily
[PJ] President Donald Trump's job approval hit its highest level in more than five months in Rasmussen's Daily Presidential Tracking Poll from Friday, reports CNSNews.

According to the poll, 50 percent of likely voters approve of Trump, with 39 percent strongly approving. Disapproval was at 48 percent, with 43 percent strongly disapproving.

Trump's approval in this poll was boosted by black voters. According to Rasmussen, a slight majority of black voters approve of Trump, and a higher percentage of minority voters approve of the president.

Two months ago, black likely voter approval for President Trump in the Rasmussen Reports daily tracking poll was at 40 percent. In August 2019, black voter approval for Trump stood at 26 percent.

Trump received 8 percent of the African American vote in 2016.

I was very much skeptical of Rasmussen's 40 percent approval number two months ago. Approval that high from black voters would make Trump's reelection all but certain. While I question the results of this poll, I do believe that it is possible that it could be more accurately capturing the trend of black approval for Trump. If Trump's approval from likely black voters was at 26 percent a year ago, it is certainly possible that the economic improvements black Americans experienced prior to the pandemic could have resulted in a surge of support.

I don't see it hitting 40 percent or even 26 percent, let alone 50 percent. But is it possible that Trump could get 10 to 12 percent of the black vote in November? I can see that.
Posted by: Besoeker || 08/03/2020 00:25 || Comments || Link || E-Mail|| [6510 views] Top|| File under:
Abolish police, and the Second Amendment becomes a first resort
[WASHINGTONEXAMINER] With the defund movement, the state's ability to protect people is being demonized and exposed as ineffectual. It illustrates a fundamental truth that, fortunately, most people don't have to think about, at least if they live in safe, affluent neighborhoods: At any given moment, your safety really is in your own hands. Usually, no one else can protect you if someone wants to do you harm.

Even in good times, the police are usually minutes away when seconds count. If everyone chooses to disrespect and disobey the law, there is no police force large enough to restore order. And as the experience in Portland is showing, a simple lack of political will on the part of politicians can be enough to let lawlessness reign over a major city's downtown area.

Naturally, the Second Amendment takes on an added importance in such a context. Self-defense from crime has never been its primary purpose, but it is a happy secondary effect. Citizens have agency in protecting their own lives and property. And they use it nearly every day — usually without a shot being fired, although there are also dramatic cases of heroic bystanders firing weapons in order to pin down or neutralize a shooter or other criminal.


Many people might believe that the state has a legal "public duty" to protect their lives and persons. This theory is dubious, and in fact, it has failed in court when put to the test. In the 1981 case Warren v. District of Columbia, the Washington government successfully argued that it had no such obligation to three women who were held hostage and repeatedly raped and beaten over a 14-hour period on Sunday. Although two of the women had repeatedly called 911 just when the incident began, an incompetent police response failed to find them, resulting in the plaintiffs' prolonged, horrific ordeal. Based on the same logic, a separate plaintiff, in that case, lost his case after a Washington, D.C., police officer let the men go who had been beating him and bashing in his car without identifying them so that he could seek restitution.

On the other end of the country, the Seattle Police recently made the same stipulation, albeit more reluctantly. Police Chief Carmen Best had to warn business owners downtown that, thanks to a new ordinance forbidding nonlethal crowd control tools such as pepper spray, the police would be unable to protect their establishments from harm. The legislation, she wrote, "gives officers NO ability to safely intercede to preserve property in the midst of a large, violent mostly peaceful crowd."

The lesson here is clear. Even in a world with fully-funded police, citizens require the means to protect themselves. But in a world where police become less effective or less competent (or possibly even more brutal), or vanish because of a misguided effort to defund them, there is no substitute for the right to keep and bear arms. People who are fearful of crime will be more likely to exercise that right, and it may not always be a good thing.
Posted by: Fred || 08/03/2020 00:00 || Comments || Link || E-Mail|| [6493 views] Top|| File under:
Israel-Palestine-Jordan
Fellow Israelis, can you please keep Antifa-style imagery and anarchy outside our borders?
[Arutz 7] - Right before Tisha B'Av, Itai Reuveni, the director of communications at NGO Monitor, noted the participation of New Israel Fund grantees and individuals in the recent protest movement:

"We can see organizations from the NIF networking in these protests right now. They are a powerful civil society player. They always try to ride on justified protests. It is fastly becoming political because of the various NGOs involved. It is the modus operandi of many NGOs to gain influence through justified protests."

The New Israel Fund is a foundation that finances numerous anti-Israel NGOs.


This is the project financed and trained by President Obama's State Department and paid Democratic Party operatives to help Israel's Labour Socialist party in concert with a joint list of Arab parties win against Bibi Netanyahu. They failed then, and now that Labour is down to around 5% of votes and the Arab Joint List is falling apart, they've clearly found a new tool in their effort to take over Israel. Who is funding them now that the State Department belongs to Donald Trump?

Around the same period of time that the New Israel Fund backing of the recent Israel protests came into the open, Matt Peleg, CEO of Im Tirtzu, stated in an exclusive interview:

"I fear that people from the right will go and fight them, for radicalism will bring radicalism and the left wants that. The right does not. Because the left became so radical and violent, the right will attack back. It can be counter-violence now and this is not healthy for any society, especially a small one like Israel."

"We are monitoring anarchists that go and disturb soldiers at the border," he continued. "The same leaders of the anarchists that harass soldiers almost completely disappeared from the area and are now in Balfour and Tel Aviv. They have a different mission. Everyone is against the government. They are trying to do chaos inside. You can see the shift in the leaders of the demonstrations. In the beginning, they were demonstrating against the economic problem and the fact that the people are hungry. Then, it was against Bibi. And now, they do it because they hate Israel. They carry signs that Israel is an apartheid state and other anti-'occupation' signs. They have exposed themselves."

He noted that Im Tirtzu called for a cessation of protests on Tisha B'Av, but the left did not cooperate on this.


Otherwise, daddy - with tears in his eyes - will spank




They won't, so please spank hard. Then go after the money men.
Posted by: g(r)omgoru || 08/03/2020 12:20 || Comments || Link || E-Mail|| [6513 views] Top|| File under: Antifa/BLM
Science & Technology
'This Push to Open Schools Is Guaranteed to Fail'
[Atlantic]-..."This push to open schools is guaranteed to fail," says Peter Hotez, a pediatrician and molecular virologist, and the dean for the National School of Tropical Medicine at Baylor College of Medicine. I've been corresponding with Hotez, and with several epidemiologists, over the course of the pandemic, and have noticed a starkness in their views in recent weeks. "The social-distancing expectations and mask requirements for the lower grades are unrealistic," Hotez told me. "In communities with high transmission, it's inevitable that COVID-19 will enter the schools. Within two weeks of opening schools in communities with high virus transmission, teachers will become ill. All it will take is for a single teacher to become hospitalized with COVID and everything will shut down."

Hotez has good reason to be pessimistic. There were 68,605 new cases in the United States yesterday, according to data from the Centers for Disease Control and Prevention. The seven-day average has stayed above 60,000 new cases per day since July 13. Reaching 100,000 cases per day, once seen as an apocalyptic, worst-case-scenario warning from Anthony Fauci, is no longer difficult to imagine. Indeed, my conversations with epidemiologists in recent days were all strikingly dark. They agreed: Schools should not risk reopening, probably not even for the youngest children, in the coming weeks. "We can't pretend like everything's fine," said Gary Simon, the director of the infectious diseases division at George Washington University. "If I had a school-age kid, I wouldn't want to send him to school."

The evidence is all around us. There is the summer camp in Georgia where hundreds of kids and counselors—nearly half the camp—got infected after only a few days together. Then there's the school in Indiana where, just hours after reopening last week, a student tested positive for the coronavirus. ("We knew it was a when, not if," the superintendent told The New York Times, but officials were "very shocked it was on Day 1.")

There's also the JAMA Pediatrics study [https://jamanetwork.com/journals/jamapediatrics/fullarticle/2768952] that suggests that babies and young children can carry extremely high viral loads of SARS-CoV-2. The study's authors found at least as much viral material in the throats and airways of young children as in infected adults, and sometimes 100 times as much as in adults. We've long known that kids older than age 10 can efficiently transmit the virus [https://wwwnc.cdc.gov/eid/article/26/10/20-1315_article], but this new research suggests that younger kids pose a risk of transmission to the people around them, just as older children do. The more we learn, the more likely it seems that children are highly effective vectors for transmission. Springtime school closures took place before the virus seized the nation. A return to the classroom now—even with thoughtful precautions—would create excellent conditions to test just how quickly COVID-19 can saturate a community. School was deemed unsafe for children, teachers, and staffers back in March. The pandemic is worse in the United States now than it was then, with multiple epicenters burning across the country. So why would schools reopen now?



Skip some obligatory Trump bashing



There is another cause for concern, this one about what the virus might do to children themselves. Although the rate of morbidity in young children is relatively low, young children are also among the least-tested cohort in America. Fauci has stressed repeatedly in recent weeks that we know relatively little about children and the virus. For example, we still don't know how frequently children get infected, or what percentage of children are symptomatic, or how underlying conditions may exacerbate or even alleviate the severity of the infection. The results of one six-month National Institutes of Health study, which enrolled thousands of families from 11 U.S. cities, are expected in December.

One of the strangest things about living through a pandemic is the lag in understanding of how bad things are, an awful mirror of the lag in deaths that come like clockwork after a surge in coronavirus cases. All along, this disaster has been simultaneously wholly shared and wholly individualized, a weird dissonance in a collective tragedy that each person, each family, has to navigate with intricate specificity to their circumstances. The despair that has seemed to crest in recent days represents another kind of lag—a lag of realization—and the inevitable end of hopefulness about what life might be like in September.
Posted by: g(r)omgoru || 08/03/2020 16:44 || Comments || Link || E-Mail|| [6496 views] Top|| File under:
Shoot Suppressed: CZ P-10 F Suppressor-Ready Handgun Reviewed
[Guns America Digest] CZ's P-10 lineup was first announced in 2017. Some people were lucky enough to get their hands on them around 2018, but I've waited all this time to test a P-10 F Suppressor-Ready in 9mm Luger, and boy... was it worth it. For those of you who are not familiar with the P-10 series, they are polymer-framed, striker-fired handguns that are offered in subcompact, compact, semicompact, full, optics ready and suppressor-ready versions. Being what they are, many people are tempted to compare them to other popular handguns on the market, but I won't be doing that because they are a different creature altogether.
Posted by: Besoeker || 08/03/2020 05:18 || Comments || Link || E-Mail|| [6501 views] Top|| File under:
Syria-Lebanon-Iran
Iran has upper hand over Russia in Syria
[THEBAGHDADPOST] On the surface, the Islamic Theocratic Republic and Russia have been on the same side since the conflict in Syria erupted in March 2011. Both countries have maintained the same arguments and narrative: That the Assad government is a representative of the Syrian people and that the government is fighting illegitimate terror and

bad boy

groups.

In comparison to Russia's involvement in Syria, Iran's interventions from the outset of the conflict — in the form of military, financial, advisory and intelligence assistance — were much more noticeable. Since the uprising began in Syria, the Iranian regime has spent an estimated $30 billion, or between $3 and $4 billion a year, to keep Bashir al-Assad in power.

Russia did not begin deploying its armed forces in Syria until 2015, by which time the oppositional and rebel groups had captured a significant part of Syria's territory and the Assad regime appeared to be on the verge of collapse. Russia's intervention was mainly in the form of Arclight airstrike
Continued on Page 49
Posted by: Fred || 08/03/2020 00:00 || Comments || Link || E-Mail|| [6475 views] Top|| File under: Govt of Iran Proxies
Who's in the News
38
[untagged]
6
Antifa/BLM
4
Commies
3
Govt of Iran Proxies
3
Islamic State
2
Arab Spring
2
Govt of Iran
2
Govt of Iraq
2
Hezbollah
2
Sublime Porte
1
Hamas
1
Boko Haram (ISIS)
1
Houthis
1
al-Shabaab (AQ)
1
Taliban
1
al-Qaeda in North Africa
1
Salafists
Bookmark
E-Mail Me
The Classics
The O Club
Rantburg Store
The Bloids
The Never-ending Story
Thugburg
Gulf War I
The Way We Were
Bio
Merry-Go-Blog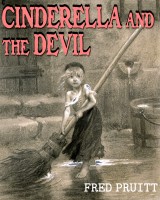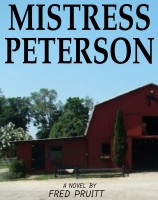 On Sale now!


A multi-volume chronology and reference guide set detailing three years of the Mexican Drug War between 2010 and 2012.

Rantburg.com and borderlandbeat.com correspondent and author Chris Covert presents his first non-fiction work detailing the drug and gang related violence in Mexico.

Chris gives us Mexican press dispatches of drug and gang war violence over three years, presented in a multi volume set intended to chronicle the death, violence and mayhem which has dominated Mexico for six years.
Click here for more information


Meet the Mods
In no particular order...


Steve White
Seafarious
Pappy
lotp
Scooter McGruder
john frum
tu3031
badanov
sherry
ryuge
GolfBravoUSMC
Bright Pebbles
trailing wife
Gloria
Fred
Besoeker
Glenmore
Frank G
3dc
Skidmark
Alaska Paul



Better than the average link...



Rantburg was assembled from recycled algorithms in the United States of America. No trees were destroyed in the production of this weblog. We did hurt some, though. Sorry.
3.236.13.53

Help keep the Burg running! Paypal: