-Short Attention Span Theater-
In celebration of very brave women - 'Harriet Tubman'
[Wiki] Harriet Tubman (born Araminta Ross, c. March 1822 ‐ March 10, 1913) was an American abolitionist and political activist. Born into slavery, Tubman escaped and subsequently made some 13 missions to rescue approximately 70 enslaved people, including family and friends, using the network of antislavery activists and safe houses known as the Underground Railroad. During the American Civil War, she served as an armed scout and spy for the Union Army. In her later years, Tubman was an activist in the struggle for women's suffrage.

Born a slave in Dorchester County, Maryland, Tubman was beaten and whipped by her various masters as a child. Early in life, she suffered a traumatic head wound when an irate slave owner threw a heavy metal weight intending to hit another slave, but hitting her instead. The injury caused dizziness, pain, and spells of hypersomnia, which occurred throughout her life. After her injury, Tubman began experiencing strange visions and vivid dreams, which she ascribed to premonitions from God. These experiences, combined with her Methodist upbringing, led her to become devoutly religious.
Posted by: Besoeker || 03/09/2020 07:12 || Comments || Link || E-Mail|| [6472 views] Top|| File under:
In celebration of very brave women - 'Emily Hobhouse'
[Wiki] Emily Hobhouse (9 April 1860 ‐ 8 June 1926) was a British welfare campaigner, feminist, and pacifist. She is primarily remembered for bringing to the attention of the British public, and working to change, the deprived conditions inside the British concentration camps in South Africa built to incarcerate Boer women and children during the Second Boer War.

Born in St Ive, near Liskeard in Cornwall, she was the daughter of Caroline (née Trelawny) and Reginald Hobhouse, an Anglican rector and the first Archdeacon of Bodmin. She was the sister of Leonard Trelawny Hobhouse, a peace activist and proponent of social liberalism. She was a second cousin of the peace activist Stephen Henry Hobhouse and was a major influence on him.

Her mother died when she was 20, and she spent the next fourteen years looking after her father who was in poor health. When her father died in 1895 she went to Minnesota to perform welfare work amongst Cornish mineworkers living there, the trip having been organised by the wife of the Archbishop of Canterbury. There she became engaged to John Carr Jackson and the couple bought a ranch in Mexico but this did not prosper and the engagement was broken off. She returned to England in 1898 after losing most of her money in a speculative venture. Her wedding veil (which she never wore) hangs in the head office of the Oranje Vrouevereniging (Orange Women's Society) in Bloemfontein, the first women's welfare organisation in the Orange Free State, as a symbol of her commitment to the uplifting of women.
Posted by: Besoeker || 03/09/2020 07:03 || Comments || Link || E-Mail|| [6471 views] Top|| File under:
In celebration of very brave women - 'Madame Fourcade's Secret War'
[Chapter 1 - Leaping into the unkown] Her sister's drawing room was already crowded when Marie-Madeleine Fourcade arrived. In one corner, Georges, her brother-in-law, was deep in discussion with a cluster of male guests. Spotting her sister in another corner, Marie-Madeleine crossed the room to join her.

Yvonne introduced her to several women, who, after acknowledging the newcomer, returned to their conversation about children, their latest travels, and their incessant problems with servants. At one point, between sips of tea, a small, birdlike woman named Yvonne de Gaulle held forth on the soothing virtues of the countryside and how important it was to have a house in the country where a busy man like her husband could find a quiet refuge.

Her attention wandering, Marie-Madeleine glanced around the room. She recognized several of the men‐a number of them military officers like Georges, along with a scattering of diplomats, journalists, and business leaders. Ever since she'd returned to Paris, her sister and brother-in-law had included her in their circle of influential friends, many of whom frequented the lively late-afternoon salon that the couple had established at their apartment on rue Vaneau, not far from the French capital's government ministries and embassies.

She caught the eye of Georges, who beckoned to her. As she joined the group around him, she was aware of the appreciative glances directed her way. Cool and elegant, with porcelain skin and high cheekbones, the twenty-six-year-old blonde was used to being the object of male scrutiny.

After introducing her to a couple of guests she had not yet met, Georges mentioned her passion for cars and fast driving and boasted about her success in a recent long-distance car rally. For a minute or two, she and the others debated the merits of various cars, including the speedy model she owned‐a Citroën Traction Avant. But the conversation soon returned to the subject that had preoccupied the men from the moment they had arrived that afternoon: Nazi Germany's shocking occupation of the demilitarized Rhineland just a few weeks before.

On March 7, 1936, German troops had marched into the Rhineland, a strip of western Germany straddling the Rhine River and bordering France, Luxembourg, Belgium, and the Netherlands. After Germany's defeat in World War I, the area had been declared a buffer zone, and a ban had been imposed on any installation there of German forces or fortifications. Adolf Hitler's defiance of the ban was his most flagrant violation to date of the 1919 Versailles Treaty and his most dramatic challenge thus far to the Western allies Britain and France.

If either country had responded with force, Hitler's troops, as he later acknowledged, would have retreated immediately. But neither the British nor French lifted a finger to stop the incursion‐a failure that appalled those at Georges and Yvonne's salon on that lovely April afternoon.

Posted by: Besoeker || 03/09/2020 06:54 || Comments || Link || E-Mail|| [6475 views] Top|| File under:
Seniors Who Walk For 30 Minutes Daily Cut Risk Of Death From Any Cause
PHOENIX ‐ Two new studies are adding to the growing consensus in the medical community that staying active is perhaps the best way for older adults to live longer and stay happy and healthy well into their golden years. Best of all, no one is telling grandma or grandpa to hit the bench press; simple, leisurely activities like walking are enough to promote strong health in old age.

First of all, researchers noted that older adults were 67% less likely to die of any cause if they were at least moderately physically active for a minimum of 150 minutes each week. Additionally, a second study found that older women (average age of 79) were 38% less likely to die from a heart attack, heart failure, stroke, etc if they were consistently walking 2,100 to 4,500 steps each day.

"Finding a way to physically move more in an activity that suits your capabilities and is pleasurable is extremely important for all people, and especially for older people who may have risk factors for cardiovascular diseases. Physical activities such as brisk walking can help manage high blood pressure and high cholesterol, improve glucose control among many benefits," explains Barry A. Franklin, a professor of internal medicine at Oakland University William Beaumont School of Medicine in Rochester, Michigan, in a release by the American Heart Association.

Regarding the first study's findings, the average age of the participants was 69. Researchers noted that just 30 minutes of light-intensity activity (household chores, walking) was associated with a 20% lower risk of dying from any cause. On the other hand, though, just 30-minutes of sedentary behavior was associated with a 32% higher chance of dying from any cause.
Posted by: Besoeker || 03/09/2020 01:50 || Comments || Link || E-Mail|| [6481 views] Top|| File under:
Europe
Europe's Defense Debate is all about America.
[War on the Rocks] The key point to understand about the European defense debate is therefore that it is all about the United States — at least indirectly. For the vast majority of Europeans, their attitude toward the United States — and thus NATO — determines their attitude toward European defense cooperation, not the other way around. Likewise, in times of growing transatlantic uncertainties, expectations about what the United States will do are what determines Europeans' willingness to even think about a possible plan B.

That European attitudes toward the United States determine attitudes toward European defense cooperation is linked to threat perception. Threat perception varies widely across Europe, in both the nature and the intensity of threats perceived. In a nutshell, the debate is about threats from the south (failed states, terrorism) and threats from the east (Russia). Historical legacies obviously matter in countries' threat perceptions, as does geography. A country's defense priorities then inform its perceived and actual dependence on the United States. For the Atlanticists among the Europeans, this is thus not simply about blind followership no matter what Washington does or says. It is ultimately about ensuring the nation's survival. Hence the United States as the independent variable — and the fear to engage in any kind of activity that might alienate Washington.

That attitudes vis-à-vis the United States are the determining factor thus applies to the United Kingdom and Germany as well as other traditional Atlanticists such as the Netherlands. The rule of thumb holds even more true for the so-called Eastern flank countries, that is the Baltic states, the Nordic states, Poland, or Romania. The equation is simple: Without the Americans, they are helpless in facing their main threat, Russia. The greater the fear of Moscow, the stronger the respective capital clings to the United States. What Atlanticist countries are interested in today is effective deterrence against Russia. In their certainly accurate view, nobody else can provide credible deterrence but the Americans. Therefore, the transatlantic security link remains the only game in town: this means NATO, as well as all the bilateral U.S. engagement in European security, including with non-NATO countries Finland and Sweden. Any European type of defense cooperation, such as the European Union's Common Security and Defense Policy, is consequently relegated to second place: a nice-to-have, which must not negatively affect NATO. Real defense is about Russia, together with the United States, as there is simply no viable alternative to Washington.

The major exception to that rule is France. France's attitude vis-à-vis the United States traditionally derives from Paris' own priorities. With its own (exclusively national) nuclear deterrent and a self-image as a capable military actor with global reach, France just does not consider its own survival to be linked to U.S. engagement in European security. In terms of defense, the French key priority is fighting terrorism in the "global south," in particular in Africa. In these endeavors, France cooperates very closely with the United States and has tried hard to convince the United States to not abandon it in West Africa. (With some success: In late January, U.S. Defense Secretary Marc Esper announced that the United States would not completely withdraw forces from the region.) Yet, close transatlantic security ties are simply not as vital for France as they are for other European countries. Replacing the United States as a partner in the Sahel is obviously hard to do, but not impossible — in particular if Europeans join forces. The "traditional" Russian threat to European security is, in turn, not very high on France's agenda, nor is conventional deterrence against Moscow — and that is the Eastern flank's key preoccupation. Thus France's engagement in NATO's Enhanced Forward Presence in the Baltics is in reality better understood as Paris securing, for instance, Estonia's support for expeditionary operations in the Sahel. For France, that is what real defense is about.

Replacing the United States is not on France's agenda. Yet, Paris apparently fails to understand the fears that lead many Europeans to bet so heavily on the United States. As seen from Paris, and given French defense priorities, the United States is less difficult to replace than as seen from Warsaw. Moreover, France simply does not seem to understand that anything emanating from Paris is seen against the backdrop of several decades of Gaullist legacies, of which Macron's Economist interview is the latest example. That many perceive Macron as pursuing a Gaullist agenda certainly does not help Paris' cause — precisely because it is viewed as France's cause rather than Europe's.
Posted by: 3dc || 03/09/2020 07:18 || Comments || Link || E-Mail|| [6493 views] Top|| File under: Tin Hat Dictators, Presidents for Life,
Home Front: Politix
Rahm Emanuel: Coronavirus Could Be 'Devastating' for Trump Reelection Bid
[Breitbart] Sunday on ABC News' "This Week," former Chicago Mayor and former President Barack Obama's chief of staff Rahm Emanuel sounded off on the 2020 presidential race amid the coronavirus outbreak.

Emanuel said the coronavirus precautions preventing President Donald Trump from having his typical rallies and thus missing out on the admiration he craves will be "devastating" and will "psychologically torment him."

"This administration right now looks like they couldn't organize a one-car parade," Emanuel stated. "And I think here's what's devastating for Donald Trump — beyond the fact that this requires science, management, data and being transparent, which are all his weaknesses — you're going to have a point that within about two months where you can't have big events together."

He added, "He is not going to be able to have his rallies, and it is going to psychologically — the office is isolating enough, and his inability to get the admiration, the adulation from that crowds is going to psychologically torment him. And his isolation is going to get more intense, and his tweets are going to get more vicious."
Posted by: Besoeker || 03/09/2020 06:21 || Comments || Link || E-Mail|| [6495 views] Top|| File under:
Syria-Lebanon-Iran
Hezbollah and the killing fields of Idlib
[ENGLISH.ALARABIYA.NET] In November 2016, Hezbollah celebrated its occupation of the Syrian city of al-Qusayr by throwing a military parade that showcased the Iranian militia's hardware as well as its elite troops that have fought in Syria since the start of the revolution that set out to topple the Syrian regime and dictator Bashir al-Assad. Despite local and international outrage at the time, Hezbollah maintained that its involvement in the conflict on Assad's side was a defensive tactic to protect the Shia religious sanctuaries in Syria and the Lebanese border towns from attacks of Sunni

murderous Moslem

groups, such as the al-Nusra


...formally Jabhat an-Nusrah li-Ahli al-Sham (Support Front for the People of the Levant), also known as al-Qaeda in the Levant. They aim to establish a pan-Arab caliphate. Not the same one as the Islamic State, though .. ...


Front and later ISIS.

Hezbollah's recent involvement in the battle for northern Syria and its subsequent losses against The Sick Man of Europe Turkey
Continued on Page 49
Posted by: Fred || 03/09/2020 00:00 || Comments || Link || E-Mail|| [6494 views] Top|| File under: Hezbollah
Home Front: Culture Wars
The Dems Are Right. Americans Find Annoying Liberal Women Very Annoying.
Kurt at Town Hall


Mark your calendars because today is the day Townhall Senior Columnist Kurt Schlichter agreed with Big Chief Warren and Scat Francisco Congresscreature Nancy Pelosi. Yes, they are correct that Americans rejected Sitting Bolshevik because she was a woman, specifically, because she was a very, very annoying woman who, besides her track record of tacky lies, was very, very annoying in a uniquely female way. Putting aside that she is the Bud Light of faculty lounge socialism, Americans had no desire to spend four years with some national librarian in the Oval Office pestering us about using our inside voices and demanding that we share the toys we bought with the kids who broke theirs.

...Of course, the male-identifying Crusty Commie Curmudgeon and Not-Senile Joe are annoying too. Like special snowflakes, Democrats are all irritating in their own special ways. But it's true that Warren, and other females like Felonia Milhous von Pantsuit, are tiresome in specific ways unique to women. See, men and women are different, so awful men and awful women can bother us in different ways.

...I agree with the liberal feminists who insist that men and women are different, though they do it in order to caterwaul that women are better than men. I disagree with that. Men and women are equally terrible when they are liberal, but sometimes they are terrible in ways unique to their gender identification.

...So, when Warren and others insinuated, as she reached the end of her trail of phony beers and quit the race, that the reason for her total defeat was that Americans would not vote for a woman, she was partially right. Americans would not vote for a woman like her because she is a very, very annoying woman. The same is true of Stumbles McMyturn. We dislike her too because she is annoying, and it's a very specifically female kind of annoying.


Posted by: g(r)omgoru || 03/09/2020 05:05 || Comments || Link || E-Mail|| [6469 views] Top|| File under:
Who's in the News
38
[untagged]
7
Sublime Porte
6
Commies
5
Govt of Iran
3
Govt of Saudi Arabia
2
Hezbollah
2
Taliban
2
Govt of Iran Proxies
1
Arab Spring
1
Govt of Sudan
1
Human Trafficking
1
Islamic State
1
Moslem Colonists
1
al-Shabaab (AQ)
1
Tin Hat Dictators, Presidents for Life,
1
Govt of Iraq
1
Govt of Pakistan
Bookmark
E-Mail Me
The Classics
The O Club
Rantburg Store
The Bloids
The Never-ending Story
Thugburg
Gulf War I
The Way We Were
Bio
Merry-Go-Blog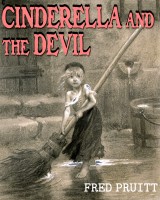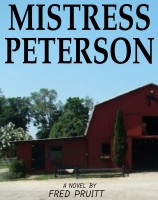 On Sale now!


A multi-volume chronology and reference guide set detailing three years of the Mexican Drug War between 2010 and 2012.

Rantburg.com and borderlandbeat.com correspondent and author Chris Covert presents his first non-fiction work detailing the drug and gang related violence in Mexico.

Chris gives us Mexican press dispatches of drug and gang war violence over three years, presented in a multi volume set intended to chronicle the death, violence and mayhem which has dominated Mexico for six years.
Click here for more information


Meet the Mods
In no particular order...


Steve White
Seafarious
Pappy
lotp
Scooter McGruder
john frum
tu3031
badanov
sherry
ryuge
GolfBravoUSMC
Bright Pebbles
trailing wife
Gloria
Fred
Besoeker
Glenmore
Frank G
3dc
Skidmark
Alaska Paul



Better than the average link...



Rantburg was assembled from recycled algorithms in the United States of America. No trees were destroyed in the production of this weblog. We did hurt some, though. Sorry.
54.80.173.217

Help keep the Burg running! Paypal: