Great White North
Steyn: Which Side of the War Would You Like to Be On?
Old-fashioned types might think that those Britons — okay, make that "Britons" — helping to manufacture bombs for the Taliban are engaged in an act of treason. But, as a current court case in Quebec helps clarify, giving support to the Queen's enemies in their attempts to kill your compatriots is now just another vibrant, colorful manifestation of cultural diversity.

As the International Free Press Society notes, Said Namouh is on trial up north for aiding and abetting terrorism. The Crown charges that Mr Namouh distributed jihadist snuff videos, offered advice on bomb-making, volunteered his expertise for a planned truck bombing, and threatened governnments (including Canada's) with troops in Afghanistan. Defense counsel René Duvall doesn't deny any of this, but says his client's enthusiasm for violent jihad is protected on grounds of freedom of religion and (mirthless chuckle from your humble typist) Canadians' cherished right to freedom of expression. As Maître Duvall put it outside the court, "Where do you draw the line?"

In fact, the line seems to be pretty clear: If a jihadist says he wants to kill Canadian troops, he's just exercising his right to freedom of religion. If I quote what he said in Canada's biggest-selling news weekly, we'll be charged with "flagrant Islamophobia" and hauled up in court.

Meanwhile, the genius jurists at the British Columbia "Human Rights" Tribunal (which devoted one day of last June's show trial to examining the "tone" of my jokes) have rejected a "hate speech" complaint against the Koran. Fair enough, but the grounds for rejection are striking:

Humphreys dismissed the case after ruling that Simpson's complaint would not further the purposes of the Human Rights Code.

As Commissar Humphreys sees it, the "Human Rights" Code is not merely a set of laws to be applied to all citizens equally, but has ideological objectives which take precedence
Posted by: tipper || 02/23/2009 18:49 || Comments || Link || E-Mail|| [6480 views] Top|| File under:
Home Front: Politix
Media critic blasts Chris Matthews' 'man crush' on Obama
(CNN) -- It has become one of MSNBC host Chris Matthew's most infamous lines of the 2008 presidential election:

"I felt this thrill going up my leg," Matthews said the night Obama resoundingly defeated rival Hillary Clinton in the Virginia and Maryland Democratic primaries.

And former CBS News Correspondent Bernard Goldberg, who has long alleged liberal bias in the media, highlighted that line as indicative of the media's "slobbering" press coverage of candidate Obama during his campaign for the White House.

"That's not commentary, that's a man-crush," Goldberg declared on CNN's Reliable Sources Sunday.

Goldberg, the author of the new book "A Slobbering Love Affair," credits the media coverage of the 2008 presidential election for ultimately resulting in Barack Obama's victory. He specifically faulted coverage of the prolonged Democratic primary campaign, during which two historic candidates contentiously squared off. "I think in elite liberal circles, certainly inside the media, race trumps gender, and that's why they slobbered over Barack Obama, and took Hillary Clinton to the back room and beat her with a rubber hose," Goldberg said.

Goldberg also faulted political journalists for not digging up controversial sermons of the president's longtime pastor, the Rev. Jeremiah Wright, until Obama had already effectively captured his party's nomination. "These tapes were available, you didn't have to be Woodward or Bernstein to dig them up," Goldberg said. "If those tapes had come out six months earlier, certainly a year earlier, I don't think Barack Obama would have been the nominee.

"I think Hillary Clinton would have been. And I think she would have been the president today," he continued. "And in that sense, she's the biggest loser in all of this."

Posted by: GolfBravoUSMC || 02/23/2009 14:49 || Comments || Link || E-Mail|| [6482 views] Top|| File under:
India-Pakistan
The Pakistan Mistake
By Jack Kelly

Some countries are mistakes. Most of the mistakes are in Africa, where 19th Century European colonialists carved up the continent without regard to the settlement patterns of native tribes, or in the Middle East, where after World War I Britain and France carved up the corpse of the Ottoman Empire to suit their needs of the time. An example is Iraq, which cobbled together three groups will little in common and less fondness for each other to create a kingdom for a Saudi prince who had been useful during the Great War.

The colonists are long gone, but the consequences of their mistakes endure. Copious amounts of blood have been shed in civil wars between hostile tribes lumped together in the same artificial "country." The most egregious example is the genocide in Rwanda in 1994 in which up to a million people were killed.

The colonial mistakes in Africa and the Middle East were driven by arrogance and greed. But the most dangerous mistake was caused by an excess of political correctness.

Pakistan was created in 1947 when Britain granted independence to the crown jewel of its colonies, India. British India consisted of what are now the countries of India, Pakistan and Bangladesh.

Muslims had ruled India for roughly 800 years before the arrival of the British, and did so brutally.

"The Mohammedan conquest of India is probably the bloodiest story in history," wrote the historian Will Durant. "It is a discouraging tale, for its evident moral is that civilization is a precarious thing, whose delicate complex of order and liberty, culture and peace may at any time be overthrown by barbarians invading from without or multiplying within."

Muslims feared the Hindu majority would treat them as badly as they'd treated the Hindus before the British came, so they insisted on a country of their own. The result was Pakistan, a collection of disparate groups who have nothing in common except their religion.

A clue to how big a mistake Pakistan is is its name. "Stan" is a suffix, which means "land of." Thus, Kazakhstan is the land of the Kazakhs, Uzbekistan is land of the Uzbeks, Turkmenistan is land of the Turkmen, and so on.

So who are the Paks? PAK is an acronym for Punjab, Afghan and Kashmir. The Punjabis are the largest ethnic group in Pakistan (45 percent). But the Afghans are in another country, and much of Kashmir is in India.

The divorce between India and Pakistan was acrimonious. Millions of Hindus fled from their homes in the Punjab and Bengal, while millions of Muslims fled from India. Hundreds of thousands of people were killed.

Since partition, Pakistan has started, and lost, two wars with India over Kashmir and in 1970, one over Bengal, then known as East Pakistan, now the independent country of Bangladesh.

Pakistan's politicians have put the acquisition of personal wealth ahead of any other consideration, making theirs the most corrupt democracy in the world.

"No matter their political allegiance, Pakistan's party bosses stole everything in sight, reducing the country to stinging poverty and stunning violence," wrote retired Army LtCol. Ralph Peters, who has traveled frequently in Pakistan.

The Muslims who insisted upon partition were wrong. India has been a parliamentary democracy since independence, and has treated its 160 million strong Muslim minority pretty well. India has become one of the world's great powers, while Pakistan has been sinking into a sea of corruption.

"If India had stayed in one piece with Hindus and Moslems democratically competing in political parties, it would be a superpower today, larger and stronger than China," said Jack Wheeler, a frequent visitor to both India and Pakistan, who publishes a popular newsletter on world affairs.

"But in place of an Asian superpower, we have two militaries at each other's throats, both armed with nuclear weapons, and presenting the world's best chance for nuclear war."
Posted by: john frum || 02/23/2009 16:09 || Comments || Link || E-Mail|| [6477 views] Top|| File under:
The Kurious Kase of Pervez Ashraf Kiyani
When Washington's long-time Pakisani punter Pervez Musharraf was eased out by the Bush administration in November 2007 and replaced by a little-known general who shared his first name, American spooks and spokesmen alike gushed about how the new-comer would be even more pro-US because of his hobbies (golf), habits (chain-smoker) and a military background that was partly minted in America.

They reeled off a resume that detailed repeated military education in the US He had received training in Fort Benning, Georgia, and graduated from the Command and General Staff College at Fort Leavenworth, Kansas. He had attended a 13-week executive studies course at the Asia Pacific Center of Security Studies in Hawaii in the late 1990s. Heck, he was even the president of the Pakistan Golf Association, a post he retained for a second term last week.

"As he has risen through the military, General Kayani has impressed American military and intelligence officials as a professional, pro-Western moderate with few political ambitions," rhapsodized one report, with one small caveat. "But the elevation to army chief has been known to change Pakistani officers." Still, the fact that he spent Id al-Fitr with soldiers prompted American military officials to praise him as a "soldier's soldier," it said.

In recent weeks, US officials have been revisiting their notes and assumptions. Ahead of a week-long visit by Kayani to the US starting Monday, they are wondering if the Id attendance, combined with the freshly noticed fact of him being the first non-elite Pakistani military chief (his father was a mere naib havildar in the army) actually make him more hard-liner and ultra-nationalistic, rather than pro-American.

The suspicions have heightened over the 16 months since Kiyani (the alternative spelling used by some) took charge. Instead of being an ally, let alone a frontline ally, in the war on terror, Pakistan has come to be seen as a treacherous, two-faced country that has been milking US tax-payer dollars and American arms with false promises of fighting al-Qaida, while sharing the booty with its ally, the Taliban, and protecting it.

The Pakistani double-dealing has been detailed in several new books, none more graphically and extensively than in David Sanger's The Inheritance, which examines the world that confronts Barack Obama. In a particularly devastating expose, Sanger describes how the Bush administration, which held such high hopes on Kiyani, heard him in an intelligence intercept describing the Taliban warlord Jalalludin Haqqani, as Pakistan's "strategic asset." Sometime later, Haqqani's men, at the instance of ISI (which Kiyani headed before he became army chief), carried out the monstrous bombing of the Indian Embassy in Kabul that killed 60 people including an Indian diplomat and a defense attache.

If the account is true, that would make Kiyani a terrorist accomplice, of not a mastermind. Yes, the same Kiyani now visiting Washington DC as a US guest.

The Pakistani army's terrorist ties may have come as a surprise a few credulous American interlocutors, but old time US and Indian officials have a good recollection of the intelligence intercepts during the Kargil war that nailed Kiyani's mentor Pervez Musharraf as he discussed the use of terrorist mujaheddin with his deputy Mohammed Aziz.

In fact, in his book, Sanger suggests that the Bush administration was aware of Pakistan's terrorist connections, but preferred to wink at it or even humour the Pakistanis because no purpose would have been served in confronting them since they served the larger US purpose.

In fact, writes Sanger, one such charade took place during the most recent high-level Pakistani visit. Shortly before Pakistan's Prime Minister Iftikhar Gilani visited Washington last year, Islamabad organized a phony raid on a Haqqani compound to give the claim of being a "front-line ally" some credibility. Islamabad went to the extent of telling the Haqqani crowd to leave a few weapons around so that the raid seemed genuine and warned them would be lot of smoke bombs. Although Bush was alerted to this duplicity before he met Gilani, who came across as slightly dim to Washington's power elite, he did not directly call the bluff in order not to embarrass his guest, according to Sanger's account. Sanger did not respond to messages seeking elaboration.

The Obama administration may be less inclined to give Pakistan's military a free pass, now that it is putting 17,000 more troops in harm's way. In fact, Kiyani, according to some sources, is virtually being summoned to US even as the White House is conducting a high-level review of its Af-Pak policy with the foreign ministers of Afghanistan and Pakistan. Pakistan's foreign minister Shah Mehmood Qureshi, whose blustering protests about US predator attacks have been shut up by the expose that it was being conducted from Pakistan with Islamabad's complicity, arrived in Washington separately from Kiyani on Sunday. In fact, Kiyani's visit to the US is attracting more attention in the strategic community than President Zardari's visit to China.

It also turns out that the Bush administration did not reimburse Pakistan to the tune of $1.35billion for services rendered in the war on terror, preferring to leave the clearance to the Obama government after allegations of fraud in the billing by Islamabad. Part of Kiyani's agenda, while seeking a fresh arms package for the war on terror, will be to collect the dues.

But more important than these relatively minor items, is the strategic review that many experts suggest is aimed at correcting the Bush administration's indulgence towards Pakistan. In the eyes of the Obama foreign policy team, Pakistan – and not Iraq or North Korea or any other loose cannon – is the most dangerous country on earth, and needs to be contained. "Pakistan is the country about which I have nightmares," Brent Scowcroft, one of the administration's strategic gurus, said last week. "It has never been able to grapple successfully with democracy. It has a very weak government now. It's very fragile, with a lot of radicalism."

The unspoken element in the dangerous mix is Pakistan's nuclear weapons. Sanger's book details the Bush administration's edgy mission to get a fix on the Islamabad's strategic assets over the last several years since 9/11, an effort that he reports has met with little success. The Obama administration seems a little more focused on the task.

That ties in with the an unscheduled and unpublicized visit to Washington of another important visitor – Khalid Kidwai, head of Pakistan's Strategic Command and Control and custodian of its crown jewels — ahead of the Kiyani trip. While there was speculation that Kidwai had come to assure Washington about the relaxation of curbs on A Q Khan, there is growing clamour here for a greater oversight on the troubled nation's nuclear weapons given how fast it is spiraling out of control. Suddenly, Iraq is just a minor footnote in the Obama administration's foreign policy priorities.
Posted by: john frum || 02/23/2009 09:42 || Comments || Link || E-Mail|| [6475 views] Top|| File under:
The Doctrine of Necessity in Scenic Swat
Ayaz Amir (Pakistan Diary)

Those armchair warriors who are wringing their hands over the Swat accord should ask themselves whether the government had any alternative. Necessity, and iron necessity at that, is the mother of this accord. The authorities were left with no other option because the Swat Taleban under the command of Maulana Fazlullah had fought the army to a standstill.

In Pakistan, as indeed elsewhere, sending in the army is the option of last resort. We had tried this option in Swat and it hadn't worked. In fact the Taleban, far from being defeated, were in the ascendant, their grip on Swat tighter than before the operation began. The army was there, as it still is, taking distant artillery shots at the Taleban, and occasionally sending in helicopter gunships, but for all that confined largely 
to its bunkers.

Guerrilla insurgencies are not defeated by such long-range or long-distance tactics. So what was the ANP government in Peshawar to do?

It impressed upon the federal government and the army the need for declaring some kind of Shariah law for the Malakand division (of which Swat is a part) so as to take the wind out of the sails of the insurgency. This was the demand of Sufi Muhammad----Fazlullah's father-in-law and the founder of the Tanzim Nifaz-e-Shariat-i-Muhammadi (Movement for the imposition of Shariah)--- and if it was accepted Sufi Muhammad could be induced to call upon the Taleban to lay down their arms, something he is already trying to do.

Continued on Page 49
Posted by: Steve White || 02/23/2009 00:00 || Comments || Link || E-Mail|| [6486 views] Top|| File under:
Syria-Lebanon-Iran
Rush Hour on the Road to Damascus
Claudia Rosett at The Corner


We're just over a month into the Obama administration, and already American politicians are so deep into "engagement" with Syria that maybe it's time to start wondering about the wedding date. Post-inauguration, four congressional delegations have gone to Damascus to call on Syrian President Bashar Assad, one at the end of January, and three in the past week.

The star engager of the moment is John Kerry, chairman of the Senate Foreign Relations Committee, who dropped by Damascus on Saturday to sit in an inlaid chair and talk for more than an hour with Assad. Apparently they did find some common ground. They share an aversion to the policies of former President Bush--who had the audacity to try to lever Syria's Baathist tyranny out of Lebanon and impose penalties on Syria for such activities as providing illicit banking services for Saddam Hussein, suspected involvement in the assassination of former Lebanese Prime Minister Rafik Hariri, and harboring such major-league terrorists such as al-Qaeda, Hezbollah, and Hamas.

But hey, with today's new "smart" diplomacy, there's nothing here that can't be cured by an extended hand from President Obama and a nice long chat with John Kerry. On Saturday, Kerry emerged his audience with Assad to gush about their talks as "very long, frank, candid and open." We have arrived, Kerry told CBS News, at "an important moment of change, a moment of potential transformation."

Right. Except it's America that's changing, not Syria--sidekick to Iran, and paragon of "smart" tyranny.

In tandem with the congressional stampede to Damascus, the Obama administration has already waived sanctions on Syria to allow for repair of Syrian state-owned Boeing airliners, allowed a transfer of funds from the U.S. to a Syrian charity, and is planning talks this coming week aimed at restoring the diplomatic ties that Bush broke off following the Hariri murder in 2005. Secretary of State Hillary Clinton has talked up prospects of Syria becoming a "constructive regional actor."

It's a lovely notion, except that Syria's regime has survived for decades by facilitating mayhem in the region, and then offering its services as a broker to fix the problem. Sure, Syria will talk. Assad in his munificence granted an audience to Jimmy Carter in 2008, and to Nancy Pelosi when she arrived, scarf-on-head, to go nut-shopping in the Damascus souk in 2007.

But what is Syria doing to bring on this Obamavision of transformation? Better ask what Syria is not doing--starting with Assad's refusal to allow any further inspection of the site of Syria's clandestine nuclear reactor at Al-Kibar, built with North Korean help, and destroyed by an Israeli air strike in September, 2007. Buried at the bottom of an Agence France Presse account of Kerry's meeting was the fascinating footnote that the diplomatic flurry in Damascus has been "clouded" by the International Atomic Energy Agency's recent report confirming the discovery at Al Kibar of "unexplained uranium particles."

Unexplained uranium particles? Note to future U.S. delegations: "Transformation" takes many forms. When you pack your bags for talks in Syria, bring yer lead-lined underwear.
Posted by: Sherry || 02/23/2009 11:38 || Comments || Link || E-Mail|| [6478 views] Top|| File under:
Who's in the News
62
[untagged]
5
TTP
5
Hamas
4
Govt of Iran
2
Govt of Pakistan
2
al-Qaeda in Pakistan
2
Islamic State of Iraq
2
Global Jihad
1
al-Qaeda in Iraq
1
Iraqi Insurgency
1
TNSM
1
Jamaat-e-Islami
1
Jamaat-ul-Mujahideen Bangladesh
1
Pirates
1
Taliban
1
Govt of Sudan
1
Govt of Syria
Bookmark
E-Mail Me
The Classics
The O Club
Rantburg Store
The Bloids
The Never-ending Story
Thugburg
Gulf War I
The Way We Were
Bio
Merry-Go-Blog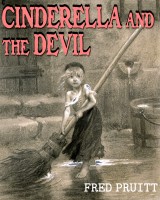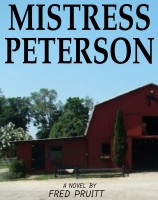 On Sale now!


A multi-volume chronology and reference guide set detailing three years of the Mexican Drug War between 2010 and 2012.

Rantburg.com and borderlandbeat.com correspondent and author Chris Covert presents his first non-fiction work detailing the drug and gang related violence in Mexico.

Chris gives us Mexican press dispatches of drug and gang war violence over three years, presented in a multi volume set intended to chronicle the death, violence and mayhem which has dominated Mexico for six years.
Click here for more information


Meet the Mods
In no particular order...


Steve White
Seafarious
Pappy
lotp
Scooter McGruder
john frum
tu3031
badanov
sherry
ryuge
GolfBravoUSMC
Bright Pebbles
trailing wife
Gloria
Fred
Besoeker
Glenmore
Frank G
3dc
Skidmark
Alaska Paul



Better than the average link...



Rantburg was assembled from recycled algorithms in the United States of America. No trees were destroyed in the production of this weblog. We did hurt some, though. Sorry.
3.238.199.4

Help keep the Burg running! Paypal: