-Great Cultural Revolution
Shame on you Bruce and Barry
[TWITTER]

Obama: "In an ideal world what Bruce and Clarence portrayed on stage was essentially a reconciliation, right? Redemption."

Springsteen: "That's right."


Obama: "But most of your audiences were primarily white. And they can love Clarence when he's onstage, but if they ran into him in a bar, suddenly..."

Springsteen: "Oh yeah."

Obama: "... the n-word comes out."

Springsteen, nodding in agreement: "Yeah."

Obama: "And part of Bruce's music and part of my politics has been, "no, no you gotta surface that stuff, you gotta talk about it.
Posted by: Woodrow || 10/27/2021 00:00 || Comments || Link || E-Mail|| [10799 views] Top|| File under:
Melanin Challenged Volunteers FIRED after Woke Consulting Firm Advised Chicago Art Institute to Prioritize 'Equity and Diversity'
[100% Fed Up] More than 150 white volunteers at the

Art Institute of Chicago

after a consulting company out of Colorado told the institute to prioritize so-called 'equity and diversity.'

This company, called the Equity Project, said that the volunteer program didn't have enough diversity and that it was too skewed towards white women.
AKA: "Former Major Donors"
"Sometimes equity means taking bold steps and actions," said Monica Williams (pictured below), the executive producer of the Equity Project.

The mostly elderly volunteers were notified by email that they were fired and that the museum wanted to "rebuild our program from the ground up."
Posted by: Besoeker || 10/27/2021 00:00 || Comments || Link || E-Mail|| [10800 views] Top|| File under: Mob Rule
Federal marshal indicted on felony murder charge in 2016 death of Black Georgia man shot 59 times
[USSA Today] Two officers — including a U.S. Marshal — were indicted on felony murder charges Tuesday, more than five years after they were involved in the death of a Black college student who was shot 59 times, leaving him with 76 gunshot wounds.

Jamarion Rashad Robinson, a 26-year-old who had been diagnosed with schizophrenia months before his death, was being served a warrant at his girlfriend's Georgia home for a previous altercation with police during which he allegedly pulled a gun on them and fled. A second warrant involved an incident when his mother called the police because he was found pouring gasoline in her home.

Eric A. Heinze, a U.S. Marshal and assistant chief inspector with the Southeast Regional Fugitive Task Force, and Kristopher L. Hutchens, a Clayton County officer who was part of the task force during the incident, were indicted on counts of felony murder, aggravated assault with a deadly weapon, burglary, making false statements and violation of oath by a public officer.

The Atlanta Journal-Constitution reported that neither officer was in custody Tuesday evening.

Posted by: Besoeker || 10/27/2021 06:36 || Comments || Link || E-Mail|| [10795 views] Top|| File under:
Britain
Mother of slain daughters dismisses UK police force apology
[ENGLISH.ALARABIYA.NET] London's police force has apologized to the family of two murdered sisters, saying its initial response to the crime was "below the standard that it should have been."The mother of the two women dismissed the apology Tuesday as too little, too late, saying the Metropolitan Police force had not taken responsibility for its "reprehensible" failings.

Bibaa Henry, 46, and Nicole Smallman, 27, were stabbed to death as they celebrated a birthday in a London park in June 2020.

An investigation by the Independent Office of Police Conduct found that the Metropolitan Police mishandled the initial missing persons reports by the sisters' friends and family. It said information was recorded inaccurately, and a call handler was initially "dismissive."

Family members launched their own search for the women, and Smallman's boyfriend found their bodies in bushes 36 hours after the killings.

Commissioner Cressida Dick, the head of the London police department, said that "if we had responded better, we may have saved their friends and family immeasurable pain."

"I am very sorry that the level of service we provided fell short," said Dick, who offered to visit the family and apologize in person.

In July a 19-year-old man, Danyal Hussein,


...a good English name...

was convicted of murdering the sisters, who were strangers to him. Prosecutors said Hussein was obsessed with demons and held the deluded belief that killing women would help him win a lottery jackpot.


So, he had good reason


The victims' mother, Mina Smallman, a retired Church of England archdeacon, has strongly criticized the police response. She has said she believes officers showed a lack of urgency because they looked at one daughter's address and saw her as "a Black woman who lives on a council (public housing) estate."

Smallman said Tuesday that the force's actions suggested signs of "racial profiling, misogyny, or classism."

"We're not the only parties who suffered mental anguish at the hands of the Met's incompetent, reprehensible and blatant disregard of agreed procedures regarding missing persons," Smallman said.




Posted by: Fred || 10/27/2021 00:00 || Comments || Link || E-Mail|| [10797 views] Top|| File under:
UK Spy Agencies Sign Deal with Amazon to Host Classified Information
[Breitbart] Spy agencies in the United Kingdom have inked a billion-dollar deal with the Masters of the Universe at Amazon to host classified information on the tech giant's cloud computing apparatus.

MI5, the British equivalent to the FBI, MI6, which serves a similar role to the CIA, and the Government Communications Headquarters (GCHQ), which is similar to the NSA, have all agreed to host top-secret information on Amazon Web Services (AWS) cloud computing servers.

According to a report in the Financial Times, the deal is believed to be worth between £500m to £1bn over the next decade. The full details of the agreement have not and most likely will not be made public.

The use of AWS software will reportedly enable quicker cross-agency sharing of information and help agents in the field share data remotely. Amazon is also said to be sharing technology with the government which can "spot" and translate individual voices within lengthy intercepted recordings.

The report has raised eyebrows, as it is believed to be the first of its kind in which British classified material will be stored with a foreign entity. People aware of the scope of the deal told the paper that the information will be held on servers on British soil and Amazon will supposedly be prevented from accessing the intelligence.
Posted by: Besoeker || 10/27/2021 00:00 || Comments || Link || E-Mail|| [10797 views] Top|| File under:
Caucasus/Russia/Central Asia
Joint Forces Operation Headquarters denies Granitnoye captured by Ukrainian force.
Direct Translation via Google Translate. Edited.


By Vera Kasiyan

[LB] The Joint Forces Operation Headquarters denied reports that Ukrainian troops had seized a temporarily occupied village in

Donbas

. This is an interpositional space near the village of Granitnoye.

"The Joint Forces Command claims that this information is untrue. This is another attempt by illegal Russian armed groups to discredit and accuse Ukraine of violating the line of demarcation," the press center of the Joint Forces Operation Headquarters said.

Instead, as the headquarters emphasize, it was in this area that the irregular armed formations of the Russian Federation on the territory of ORDLO, violating the comprehensive ceasefire regime, opened fire with weapons prohibited by the Minsk agreements.

"The servicemen of the Allied Forces are monitoring the situation and continue to perform tasks to repel and deter the armed aggression of the Russian Federation. The positions of the Ukrainian military remain unchanged," they added.

As of 5:00 p.m., the press center of the Joint Forces Operation Headquarters reported that Russian mercenaries fired 122omm artillery near Granitnoye three times .

The Donetsk Oblast Prosecutor's Office has launched criminal proceedings under the article "violation of the laws and customs of war" over the shelling of Granitnoye by pro-Russian militants . The occupiers fired mortars at the village. Six residential buildings and a power line were damaged. There are no civilian casualties.

In all, the enemy has violated peace agreements seven times since the beginning of the day. As a result of hostilities, a Ukrainian serviceman was killed and another was wounded.
Posted by: badanov || 10/27/2021 00:00 || Comments || Link || E-Mail|| [10796 views] Top|| File under:
Turkish drone hit the Donbass for the first time
Direct Translation via Google Translate. Edited.


By Aleksandr Kots

[KP] On the video, taken by the phone from the screen, there are stills familiar from Karabakh. The drone aims a guided bomb at a howitzer, similar to the D-30, after a few seconds it drowns in the smoke of a powerful explosion. Ukrainian volunteers claim that Kiev was the first to use the Bayraktar attack drone against the DPR army.

Information about an exacerbation in the

Donbass

in the Telmanovo-Granitnoye area began to appear in the morning. The first artillery fire on the positions of the militia was opened by the Armed Forces of Ukraine. In this case, several civilian structures were damaged. Apparently, the Donetsk side opened fire in response to the suppression. At least in social networks, photos of the positions of the Armed Forces of Ukraine, covered with artillery, were published. In the end, it is necessary to respond to such insolent shelling.

Kiev immediately trumpeted about the treacherous attack on the civilian sector. And apparently, he decided to use shock drones bought from Turkey.

Volunteer Oleg Boldyrev was the first to report on the use of the drone:

"Today, Bayraktar worked on the enemy's artillery battery. Minus one gun from a distance of over 11 km.

Journalist Yuri Butusov specified the type of ammunition that was used by the drone:

"For the first time, the Armed Forces of Ukraine sent Bayraktar to the battle area for counter-battery combat and the howitzer was destroyed by the MAM-S bomb. This is the first combat use of "Bayraktar" in the war. The order was given by the Commander-in-Chief of the Armed Forces of Ukraine Valery Zaluzhny."


Butusov also said, quoted on Butusov's Censor.net Ukrainian language newsite.:


"Today, a battery of Russian D-30 howitzers began another shelling of the positions of the Ukrainian 93rd Mechanized Brigade near Granitnoye.


That's in Lugansk


Later this information was confirmed by the Ukrainian General Staff:

"By order of the Commander-in-Chief of the Armed Forces of Ukraine, Lieutenant-General Valeriy Zaluzhny, the Bayraktar reconnaissance and strike unmanned complex was used for the first time in the area of ​​the Joint Forces operation. The drone did not cross the line of collision and destroyed one cannon with a controlled bomb.

And then you can predict by looking back seven years. Remember how it began in Slavyansk. First, they threw single mines, then calmed down, watched what the reaction would be. Are they silent "behind the curb"? Hold in volleys.

Then they pulled up the barrel artillery. Also, one or two shells per test. No reaction? Get a division of howitzers on the back slope of Karachun.

Again, no? Let's try the Grad (BM-21 artillery rocket launcher). One projectile, two projectiles. Didn't "little green men" appear on the horizon? Well then, take it, Slavyansk, in packages by area. Why be ashamed?

Why have they struck with only one missile now? Well, yes, it's expensive. But that's not the reason. Feel how far they will be allowed to go. And if they allow it, as in Slavyansk, then soon a carousel of Bayraktarov will hang in the sky over Donbass.

There is no doubt that the Turkish friends of Kiev will give Ukraine an unprecedented discount on the purchase of missiles - one should not miss another advertising campaign.

It's good that Bastrykin opened a criminal case. But they can't shoot down drones. A reaction of a completely different caliber is needed here.


It is worth noting Ukrainians, and probably the separatists have been using small drones to spot artillery fire. This is the first use of a drone supplied by a foreign government using direct attack munitions for counterbattery work.



Posted by: badanov || 10/27/2021 00:00 || Comments || Link || E-Mail|| [10797 views] Top|| File under:
China-Japan-Koreas
Inside the insidious tricks Chinese spies use on Australians
[Daily Mail, where America gets its news] - as shocking report reveals they think nothing of making physical threats and seducing politicians


General misbehaviour rather than specific to Australia, one assumes.
Posted by: Skidmark || 10/27/2021 00:00 || Comments || Link || E-Mail|| [10798 views] Top|| File under: Commies
Cyber
One of the world's biggest ever dark web police stings leads to 150 arrests
[Daily Mail, where America gets its news] including 65 in US and 24 in UK


Police forces across the globe arrested 150 suspects in massive sting operation


Operation Dark HunTOR targeted buyers and sellers on darknet marketplaces


24 people from the UK were arrested, while 65 were also picked up in the US


£22.45million in cash and virtual currencies were also confiscated in the raids


Police also seized 45 guns and 516lbs of drugs, including 25,000 ecstasy pills


The bust stems from a German-led police sting earlier this year taking down the 'world's largest' darknet marketplace.

Darknet markets are e-commerce sites designed to lie beyond the reach of regular search engines and are popular with criminals, as buyers and sellers are largely untraceable.

Dark HunTOR, 'was composed of a series of separate but complementary actions in Australia, Bulgaria, France, Germany, Italy, the Netherlands, Switzerland, the United Kingdom, and the United States,' the Hague-based Europol said.

Italian police also shut down the 'DeepSea' and 'Berlusconi' marketplaces, 'which together boasted over 100,000 announcements of illegal products', said Europol, which coordinated the operation together with its twin judicial agency Eurojust.

German police in January closed down the

'DarkMarket

' online marketplace, used by its alleged operator, an Australian, to facilitate the sale of drugs, stolen credit card data and malware.

Europol said the arrest of the alleged operator, caught near the German-Danish border at the time, and the seizure of the criminal infrastructure provided 'investigators across the world with a trove of evidence'.

German prosecutors at the time said DarkMarket came to light in the course of a major investigation against the web-hosting service

Cyberbunker

, located in a former NATO bunker in southwest Germany.
Posted by: Skidmark || 10/27/2021 00:00 || Comments || Link || E-Mail|| [10798 views] Top|| File under:
Economy
Exxon CEO Promotes Salary Hikes In Attempt To Get Employee Attrition Under Control
[ZERO] It appears that not even oil supermajor Exxon, who has recently been struggling with its image as a fossil fuel company during the age of ESG, is immune to labor shortages.

The company is in the midst of considering salary hikes for its workers as a means to combat attrition across its business divisions, a new Bloomberg report revealed this week.

CEO Darren Woods told employees they should be "encouraged" by the salary review process.

"The policies we're putting in place will get back to where people can begin to see a different path going forward than the path we came out of in 2020," Woods told his team at a October 20 town hall meeting, according to the report.

He didn't indicate the size of any potential pay hikes, nor did he note which employees would be eligible. A company spokesman said that the program could alter salaries, promotions and retirement benefits.

"We anticipate 2022 will follow our typical annual salary and promotion process, with industry benchmarking informing decisions about our 2022 salary program in advance of a January 1 effective date. We are recruiting, hiring and backfilling roles," company spokesman Casey Norton said.

Due to the pandemic, and the ensuing crash in oil, Exxon went from being one of the country's highest paying employers to imposing large job cuts and suspending matches to employee retirement programs.


Posted by: Besoeker || 10/27/2021 00:00 || Comments || Link || E-Mail|| [10796 views] Top|| File under:
Home Front: Politix
Ben & Jerry's Get Hit With Divestments From Multiple States Over Anti-Israel Decision
[RedState] Ben & Jerry's is very proud of its hard-left stance on any given subject but now its latest virtue signal has resulted in some serious financial setbacks.

As RedState reported back in July, the ice cream company decided it would no longer do business in what it called "Occupied Palestinian Territory" or as it's more commonly known, "Israel." The move was supposed to signal the company's dedication to protesting in favor of the oppressed but behind the scenes, their Board chair was actually signaling their support for the terrorist group Hezbollah.

Not long after, states began looking into divesting from Ben & Jerry's and its parent company Unilever over its decision with Arizona being the first to do so. Unilever attempted damage control by specifically stating that it does not agree with the ice cream company's decision in a letter to various Jewish organizations and distanced itself from the BDS movement, an anti-semitic movement meant to weaken Israel financially.

Now, Florida has added itself to the list of states removing their investments from Ben & Jerry's with eight other states currently investigating whether anti-BDS laws are able to be used to divest from the company themselves, these being New York, New Jersey, Florida, Texas, Illinois, Maryland, and Rhode Island.

The amount of money being divested from the company isn't small, either. Florida's State Board of Administration withdrew $139 million while Arizona withdrew around the same at $140 million.

This news comes on the heels of a disastrous interview given by Ben & Jerry's founders Ben Cohen and Jerry Greenfield with Axios. Reporter Alexi McCammond cornered the duo over their willingness to divest from Israeli settlements over their principles but not states such as Texas and Georgia. Cohen didn't know how to answer the question and stammered around for an answer before admitting that he doesn't know.
Posted by: Besoeker || 10/27/2021 00:00 || Comments || Link || E-Mail|| [10799 views] Top|| File under:
Iraq
Reverting to the norm: Iraq blames Iran for drastic decline in river flow
Casus belli for the second Iran-Iraq war?

[AlAhram] Iraqi officials warned Tuesday of a drastic drop in the flow of water in a river from Iran

...a theocratic Shiite state divided among the Medes, the Persians, and the (Arab) Elamites. Formerly a fairly civilized nation ruled by a Shah, it became a victim of Islamic revolution in 1979. The nation is today noted for spontaneously taking over other countries' embassies, maintaining whorehouses run by clergymen, involvement in international drug trafficking, and financing sock puppet militias to extend the regime's influence. The word Iran is a cognate form of Aryan. The abbreviation IRGC is the same idea as Stürmabteilung (or SA). The term Supreme Guide is a the modern version form of either Duce or Führer or maybe both. They hate Jews Zionists Jews. Their economy is based on the production of oil and vitriol...
due to low rainfall and dam-building in the neighbouring Islamic republic.

The Sirwan river begins in Iran, flowing to Darbandikhan Dam in northeastern Iraq before going through the rural province of Diyala and joining the Tigris.

"There has been an unprecedented decline," said Rahman Khani, the director of Darbandikhan Dam. "The water level has fallen by 7.5 metres in one year."

The drop was attributed both to low levels of precipitation and "the building of more dams in Iran which retain water", he told AFP.


That'll do it


Khani said the dam had this year received 900 million cubic metres of water -- a fraction of the annual average of 4.7 billion cubic metres.

The decline had led to a 30 percent fall in electricity production from the dam, he added, warning against the impact on agriculture in Diyala province.

The situation has prompted Iraq's Water Resources Minister Mahdi al-Hamdani to call on his government to file a complaint against Iran at the International Court of Justice in The Hague.

A foreign ministry spokesperson refused to comment on the matter.

Aoun Thiab, a senior adviser at the water ministry, said Iran was "violating international law by diverting a river flow" based on the 1997 UN Watercourses Convention on the use of water that cross international borders.

Thiab acknowledged however that seeking justice would be "a political decision and not a technical one".

"The waters of the Sirwan river have been completely cut off," he told AFP.

Iraq -- which relies on Iran for much of its electricity -- has suffered extreme water shortages in many areas in recent years.

This is owing in large part to upstream dam-building in Iran and The Sick Man of Europe Turkey


...the occupiers of Greek Asia Minor...


, but also to factors relating to climate change and droughts, which have affected the wider region.

Iran has also suffered due to low rainfall, experiencing its own decline in water levels due to droughts, according to a report from the Iranian space agency cited by Mehr news agency.

Posted by: trailing wife || 10/27/2021 00:00 || Comments || Link || E-Mail|| [10800 views] Top|| File under: Govt of Iran
Science & Technology
The Incredible (and unique) firepower of the US Army Nightstalkers
[Sandboxx] The 160th Special Operations Aviation Regiment is the U.S. military's premier rotary-wing special operations unit. Created in the 1980s after the failed attempt to rescue the American hostages from Iran, the "

Night Stalkers

," as the unit is nicknamed, has seen action in every major and minor conflict ever since.

These are the pilots who flew the stealth helicopters that carried SEAL Team 6 in the Osama bin Laden raid and the pilots who put the Delta Force operators on the ground during the raid that killed Abu Bakr al-Baghdadi, the leader of the Islamic State. Simply put, there are no better helicopter pilots in the world.

With a battle-proven motto "Night Stalkers Don't Quit," the 160th SOAR brings impressive precision strike capabilities to the U.S. special operations arsenal. A rare video from Iraq showcases their deadly precision, but before we delve into that, let's go over the Night Stalker arsenal.
Continued on Page 49
Posted by: 746 || 10/27/2021 00:00 || Comments || Link || E-Mail|| [10801 views] Top|| File under:
Who's in the News
22
[untagged]
4
Govt of Iran
4
Commies
4
Govt of Pakistain Proxies
3
Sublime Porte
2
Mob Rule
2
Migrants/Illegal Immigrants
2
Govt of Sudan
1
Islamic State
1
Hezbollah
1
Govt of Saudi Arabia
1
ISWAP
1
[untagged]
1
Hayat Tahrir al-Sham (al-Nusra)
1
Pirates
1
Antifa/BLM
1
PLO
1
Taliban/IEA
1
Narcos
1
Arab Spring
1
Govt of Syria
Bookmark
E-Mail Me
The Classics
The O Club
Rantburg Store
The Bloids
The Never-ending Story
Thugburg
Gulf War I
The Way We Were
Bio
Merry-Go-Blog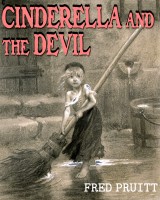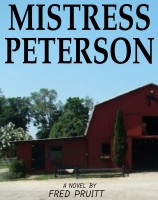 On Sale now!


A multi-volume chronology and reference guide set detailing three years of the Mexican Drug War between 2010 and 2012.

Rantburg.com and borderlandbeat.com correspondent and author Chris Covert presents his first non-fiction work detailing the drug and gang related violence in Mexico.

Chris gives us Mexican press dispatches of drug and gang war violence over three years, presented in a multi volume set intended to chronicle the death, violence and mayhem which has dominated Mexico for six years.
Click here for more information


Meet the Mods
In no particular order...


Steve White
Seafarious
tu3031
badanov
sherry
ryuge
GolfBravoUSMC
Bright Pebbles
trailing wife
Gloria
Fred
Besoeker
Glenmore
Frank G
3dc
Skidmark



Better than the average link...



Rantburg was assembled from recycled algorithms in the United States of America. No trees were destroyed in the production of this weblog. We did hurt some, though. Sorry.
44.197.198.214

Help keep the Burg running! Paypal: