-Great Cultural Revolution
Rachel Levine sworn in as first openly transgender four-star admiral
Guess I missed this in March.
Or I went blind.


It's ma'am!



[FoxNews] U.S. Assistant Health Secretary Dr.

Rachel Levine

became the first openly transgender four-star officer in the uniformed services on Tuesday after she was sworn in as the first female four-star admiral of the U.S. Public Health Service Commissioned Corps.

The Department of Health and Human Services announced Tuesday that Levine was ceremonially sworn in as a four-star admiral, making her the highest ranking official in the commissioned corps and leading 6,000 Public Health Service officers.

The former Pennsylvania health secretary became the nation's highest-ranking openly transgender official in March after being nominated by President Biden.
Posted by: Skidmark || 10/19/2021 12:27 || Comments || Link || E-Mail|| [279 views] Top|| File under:
Phil Collins' battle of the Alamo: Genesis frontman is caught in US race row after his donation of £10m worth of memorabilia for museum is accused of 'glorifying myth of a handful of whites against a Mexican horde'
[Daily Mail, Where America Gets Its News] Collins, 70, has been obsessed since childhood with the battle and even believes he is a reincarnation of one of those defenders


The Genesis frontman donated his hoard is weapons, clothing, letters and other artefacts from the legendary siege of the Alamo of 1836


Critics argue the collection helps perpetuate a narrative that focuses only on the battle's white leaders and ignores Latinos, Native Americans and black figures
Dunno about blacks and Injuns, except for Travis' slave, Joe, but the rest were considered Texians. The white ones intermarried cheerfully with the Texicans. Juan Seguin would have died with Davy Crockett and William Barrett Travis and Jim Bowie and the rest, had he not been sent to bring reinforcements and the "Never Surrender" message to Sam Houston. Juana Navarro Alsbury was the one who warned the defenders of Santa Anna's approach. Gregorio Esparza's brother was on the Mexican side. His brother Francisco was given permission to give him a decent burial.
Posted by: Skidmark || 10/19/2021 05:42 || Comments || Link || E-Mail|| [171 views] Top|| File under:
Bari Weiss goes on CNN to denounce 'world gone mad' from wokeness and cancel culture
[RT] Former New York Times


... which still proudly displays Walter Duranty's Pulitzer prize...
opinion editor Bari Weiss drew media attention after telling CNN
...the organization formerly known as the Cable News Network. Now who knows what it might stand for...
's Brian Stelter about censorship and cancel culture, only for him to pretend that's not really happening — and if it is, that's a good thing.

Weiss famously "self-canceled" in July 2020, resigning from the New York Times in protest over the sacking of an opinion editor at the behest of a Twitter mob. She has since set up shop on Substack and reinvested the proceeds into hiring a group of colleagues.

Appearing on Stelter's 'Reliable Sources' show on Sunday, Weiss tried to explain how the "world has gone mad" with wokeness and cancel culture that lead to self-censorship both in the media and elsewhere.

Among the examples she quoted were the NY Times' chief Covid-19

news hound

calling it "racist" to investigate the lab leak theory; separating children by race in kindergarten and calling it progress; and not being allowed to condemn rioting, say there are differences between men and women, or say that the Hunter Biden

...son of President Joe: cashiered from the Navy, a crackhead, wheeler dealer, leg humper, horn dog, and general all around ne'er do well. We're supposed to feel sorry for him...
laptop story is worth covering.

Stelter took exception to that, talking over Weiss to say he'd "heard about every story you mentioned" and that he could "find them everywhere," before concluding that "people are allowed to cover whatever they want to cover."

This got him a lot of flak on social media, with people who remembered CNN's and his own conduct during the Hunter Biden laptop affair eager to remind him.

After that two-minute exchange, however, the conversation got a bit more civil. Podcast host Katie Herzog described it as "much more nuanced and interesting (and agreeable) than the clip going around."


The full interview, almost seven minutes long, was shared on the web on Monday, and served as inspiration for a bit of media navel-gazing. Mediaite, which posted the video, said Weiss "confronted" Stelter. The conservative-leaning Federalist used it to say that Weiss "embarrassed" Stelter on his own show.


Posted by: Fred || 10/19/2021 00:00 || Comments || Link || E-Mail|| [59 views] Top|| File under:
-Short Attention Span Theater-
An excerpt from Colin Powell's book
You notice he doesn't say what happened to the old woman who was too feeble to move. Are we to presume she was in the huts he burned down? People scare their children with stories of monsters who do less.
Posted by: Omomolet Phutch9064 || 10/19/2021 02:16 || Comments || Link || E-Mail|| [258 views] Top|| File under:
Bill Gate's daughter ties knot with Egyptian Muslim
Some might find this useful to know...

[KhaamaPress] Bill Gate's eldest daughter

Jennifer Gates

(25) married her millionaire fiancé from Egypt, Nayel Nassar over the weekend in New York.

The couple along with their parents tied the knot in a secret ceremony and a private

Moslem

ceremony was also held in the city.

Jennifer Gates and Nayel Nassar have been engaged for one year.

Microsoft co-founder Bill Gates and his ex-wife Melinda Gates-Jennifer's mother- along with the nuptial's siblings and grandparents had also attended the wedding ceremony.

Bill Gates is rumored to have bought the $15.82 million estates for Jennifer in 2018 shortly after she graduated from Stanford University.

As per media reports, the wedding was potentially to cost the Gates family at least $2 million.
Posted by: trailing wife || 10/19/2021 00:48 || Comments || Link || E-Mail|| [155 views] Top|| File under:
-Signs, Portents, and the Weather-
Telegram CEO Durov PURGES Snowden impersonator after NSA whistleblower's Twitter tirade
[RT] Upset at Telegram over the "insane garbage" someone impersonating him was posting, NSA whistleblower

Edward Snowden

complained on Twitter, only to be answered by CEO Pavel Durov, who cleared the problem up within minutes.

Telegram "knows" he doesn't have an account, Snowden tweeted on Sunday, complaining about an impostor account named 'Official_EdwardSnowden' sharing "a swastika" to 80,000 followers.

"Great job, guys. Just super," he said.

Snowden added that Telegram knew "ages ago" about the "scam-ring running this account," having refused to respond to media coverage about it.

Durov, who is apparently not in the habit of using Twitter — his most recent post on the platform had been in January — responded to Snowden's complaints on Monday, noting that the imposter channel "is about a week old and never had a 'verified' mark."

"It's unlikely the team was even aware about this channel. All you had to do was to let [Telegram] know about it. It is now marked as 'fake' and removed from search results, just like other similar channels," he tweeted at Snowden.

Posted by: Fred || 10/19/2021 00:00 || Comments || Link || E-Mail|| [61 views] Top|| File under:
Arabia
'Bold' titles break taboos at Saudi book fair
[IsraelTimes] Books on long-taboo subjects like intimacy, secularism and magic are among those on display at the Riyadh book fair this month, as Saudi Arabia

...a kingdom taking up the bulk of the Arabian peninsula. Its primary economic activity involves exporting oil and soaking Islamic rubes on the annual hajj pilgrimage. The country supports a large number of princes in whatcha might call princely splendor. Fifteen of the nineteen WTC hijackers were Saudis, and most major jihadi commanders were Saudis, to include Osama bin Laden. Crown Prince Mohammed bin Salman quietly folded that tent in 2016, doing terrible things to the guys running it, and has since been dragging the kingdom into the current century...
seeks to modernize its ultraconservative image.

But despite the exhibition of works long rejected as un-Islamic by Saudi authorities, some publishers say they continue to practice a form of self-censorship while the new boundaries remain unclear.

Since Mohammed bin Salman
...Crown Prince and modernizer of Saudi Arabia as of 2016. The Turks hate him, so he must be all right, despite the occasional brutal murder of Qatar-owned journalists. As crown prince, Moe has quietly jettisoned his country's policy of trying to impose its religion on the rest of the world...
was appointed crown prince in 2017, the kingdom has undergone economic, religious and social reforms. Changes have included allowing women to drive, the reopening of cinemas and mixed-gender music concerts.

But reforms have been accompanied by a widening crackdown on dissent, which has seen women's rights activists,

holy man

s and journalists detained.

Mahmoud al-Qadoumi, a long-time Jordanian resident of Riyadh, said the selection at the 10-day book fair, which ended earlier this week, was "bold and unprecedented."

"There are books on Sufism and atheism, which is contrary to what has been the case for many years," he says.

He points to a science book he had purchased on the origins of the universe that made no reference to divine creation.
Posted by: trailing wife || 10/19/2021 00:28 || Comments || Link || E-Mail|| [68 views] Top|| File under: Govt of Saudi Arabia
Britain
Prince Willy questions space exploration
James I introduced a really stubborn gene for stupid into the British line. It does skip a generation or two now and then, but it keeps popping up.
[RT] Whether it comes from royalty or your local high-school dropout, casting doubt on the worth of space research is an exercise in shortsighted foolishness. It's delivered many technical advances that have improved our lives greatly.

I don't recall ever seeing a member of Britain's

Royal Family

honored for his or her stirring scientific scholarship. That doesn't mean Her Majesty and family are necessarily stupid. In fact, there's no old lady on this planet I'd kick with an insult like that, let alone HRH.

Continued on Page 49
Posted by: Fred || 10/19/2021 00:00 || Comments || Link || E-Mail|| [252 views] Top|| File under:
Caribbean-Latin America
US, Haiti seek release of 17 missionaries snatched by gang
[AlAhram] ​U.S. officials are working with

Haiti

an authorities to try to secure the release of 12 adults and five children with a U.S.-based missionary group who were

kidnapped

over the weekend by a gang notorious for killings, kidnappings and extortion.

The group was snatched by the

400 Mawozo gang

, which controls the Croix-des-Bouquets area east of the capital of Port-au-Prince, police inspector Frantz Champagne told The

News Agency that Dare Not be Named

on Sunday. The abduction happened Saturday in the community of Ganthier, which lies in the gang's area. It was blamed for the kidnapping of five priests and two nuns earlier this year.

As authorities sought the release of the 16 Americans and one Canadian with the Ohio-based Christian Aid Ministries, local unions and other organizations expected to launch a strike Monday to protest Haiti's worsening lack of security.

The Western Hemisphere's poorest nation is again struggling with a spike in gang-related kidnappings that had diminished in recent months, after President Jovenel Moise was fatally shot at his private residence on July 7 and a magnitude 7.2 earthquake killed more than 2,200 people in August.

``Everyone is concerned. They're kidnapping from all social classes,'' Mehu Changeux, president of Haiti's Association of Owners and Drivers, told Magik9 radio station.

The kidnapping of the missionaries came just days after high-level U.S. officials visited Haiti and promised more resources for Haiti's National Police, including another $15 million to help reduce gang violence, which this year has displaced thousands of Haitians who now live in temporary shelters in increasingly unhygienic conditions.

The U.S. State Department said Sunday that it was in regular contact with senior Haitian authorities and would continue to work with them and interagency partners.

``The welfare and safety of U.S. citizens abroad is one of the highest priorities of the Department of State,'' the agency said in a statement.

Christian Aid Ministries said the kidnapped group included seven women, five men and five children, including a 2-year-old. The organization said they were taken while on a trip to visit an orphanage.

An annual report issued last year by Christian Aid Ministries said its American staffers had returned to their base in Haiti after a nine-month absence ``due to political unrest'' and noted the ``uncertainty and difficulties'' that arise from such instability.

Nearly a year ago, Haitian police issued a wanted poster for the alleged leader of the 400 Mawozo gang, Wilson Joseph, on charges including murder, attempted murder, kidnapping, auto theft and the hijacking of trucks carrying goods. He goes by the nickname ``Lanmo Sanjou,'' which means ``death doesn't know which day it's coming.''

Amid the spike in kidnappings, gangs have demanded ransoms ranging from a couple of hundred dollars to more than $1 million, sometimes killing those they have

kidnapped

, according to authorities.

At least 328 kidnappings were reported to Haiti's National Police in the first eight months of 2021, compared with a total of 234 for all of 2020, said a report last month by the United Nations


...boodling on the grand scale...


Integrated Office in Haiti.

Gangs have been accused of kidnapping schoolchildren, doctors,

coppers

, busloads of passengers and others as they grow more powerful. In April, a man who claimed to be the leader of 400 Mawozo told a radio station that it was responsible for kidnapping five priests, two nuns and three relatives of one of the priests that month. They were later released.
Posted by: trailing wife || 10/19/2021 00:00 || Comments || Link || E-Mail|| [70 views] Top|| File under:
Caucasus/Russia/Central Asia
Western countries training far-right extremists in Ukraine - report
[Jpost] Canada, the US, France, the UK and other Western countries have helped train far-right extremists in Ukraine, a report by the Institute for European, Russian, and Eurasian Studies (IERES) at George Washington University revealed last month.

The report found that members of Centuria, a far-right organization intent on reshaping Ukraine's military to align with its ideology, received training from Western countries while at the Hetman Petro Sahaidachny National Army Academy (NAA).

Centuria describes itself as a military order of "European traditionalist" military officers who aim to "defend" the "cultural and ethnic identity" of European peoples against "Brussels' politicos and bureaucrats," according to the report. The group is led by people with ties to Ukraine's far-right Azov movement. Members have been photographed giving Nazi salutes and have made extremist statements online.

One of the leaders of Centuria wrote on VK in 2016 that Jews were "the destruction of humanity" and shared a post saying that Jews had tried to "exclude Ukraine from world history and the map of the world." Ukraine's current president, Volodymyr Zelensky, is Jewish.

The group has claimed that its members have taken part in joint military exercises with France, the UK, Canada, the US, Germany, and Poland. One apparent member of the group, then NAA cadet Kyrylo Dubrovskyi, took part in an 11-month officer training course at the UK's Royal Military Academy Sandhurst in 2020.

The NAA receives and has access to funding and training from a number of Western countries.

Canadian Defence Attaché in Ukraine, Colonel Robert Foster, told IERES that Canada trusted Ukraine to screen recipients of Canadian training and that Canada would not entertain training extremists.

"I think we are at a point where, in the event that we did find a Ukrainian that was expressing or showing signs of that type of attitude, then they would be ejected from any training that the Canadians would provide," said Foster.

One NAA cadet was apparently involved as a firearms instructor with an Azov-linked far-right group that the United Jewish Community of Ukraine accused of spreading antisemitic propoganda in 2021. Cadets at the academy have also been photographed giving the Nazi salute, despite NAA's insistence that it has no tolerance for extremism.

The NNA denied to the IERES that Centuria was operating within the academy and said a probe into the group's alleged activities had turned up no evidence of such activities. The Ukrainian Defense Ministry told IERES that it does not screen military recruits or cadets for extremist views and ties, while several Western governments training and arming Ukrainian troops said Ukraine was responsible for vetting the soldiers.

About 20 people are involved with Centuria, according to the report. Videos and photos collected by IERES show NAA cadets posing with Centuria banners and wearing Centuria patches and members of the organization at political events.

A Centuria member told the KP.ua Ukrainian media outlet in 2020 that NAA and the General Staff of the Armed Forces of Ukraine were both "aware of the Order's existence and have not voiced any opposition to efforts to form an elite core of officers." The member added that Centuria worked with a number of other military education institutions and armed forces units.

Centuria members have also apparently held events on the premises of the Academy, including a lecture in 2018 which featured the recitation of a nationalistic text from before WWII.

Centuria has called for its members to transfer to specific units where the group's members serve and attracts new members through its Telegram channel, which has over 1,200 followers. The organization has become more secretive since IERES began tracking its online presence in early 2019, switching through multiple Telegram channels and deactivating Facebook, Instagram and VK accounts.

The US Congress has banned the use of US funding to "provide arms, training, or other assistance to the

Azov Battalion

," meaning that Centuria, which has apparent ties to the Azov Movement, likely should not have received the training it claims it has received from the US.
Posted by: Skidmark || 10/19/2021 06:24 || Comments || Link || E-Mail|| [54 views] Top|| File under:
12 North Ossetia kids sent to hospital for food poisoning
Direct Translation via Google Translate. Edited.


[KavkazUzel] A cook and a dietician of the Tamisk sanatorium in the Alagir region of North Ossetia have been charged with providing services that do not comply with safety rules. The cook cooked the meat seven hours before dinner, and the nurse, who did not come to work that day, did not monitor compliance with the standards.

As a result, 12 children were hospitalized with food poisoning, the investigation said today.

As "Caucasian Knot" wrote, 12 children with signs of food poisoning were admitted to the infectious diseases department of the Republican Children's Clinical Hospital in Vladikavkaz from the Tamisk sanatorium from August 14 to August 16 . The next day, the Ministry of Health of North Ossetia reported that the children were in a state of moderate severity. The sanatorium is closed and checks are being carried out there. All the children were taken by their parents, Rospotrebnadzor reported.

The investigation has brought charges against the cook and the dietician of the sanatorium in the Alagirsky district of North Ossetia for providing services that do not meet the health safety requirements of consumers, the North Ossetian ICR Department reported today.

According to the investigation, on August 13, at about 1200 hrs Moscow time, the cook prepared chicken meat and, in violation of the rules, instructed the employees of the sanatorium to serve the dish for dinner.

On the same day, at about 1900 hrs Moscow time, the workers of the sanatorium's catering unit, in the absence of control from the dietician, who did not come to work that day, served chicken meat for dinner, which had already been spoiled, according to a message on the department's website.

From 14 to 15 August, 12 children aged eight to 14, who were vacationing in a sanatorium, were hospitalized with an acute intestinal infection. After the provision of medical assistance, they were all discharged, Interfax writes today.

Part 1 of Article 238 of the Criminal Code of the Russian Federation (provision of services that do not meet the health safety requirements of consumers) provides for up to two years in prison. 



Meanwhile in Dagestan:


Contaminated water suspected cause of 23 hospitalized in Dagetsan

[KavkazUzel] A total of 23 residents of the Khunzakh village consulted doctors with symptoms of intestinal infection, including 11 children. Thirteen patients continue their treatment at the hospital, the Dagestan Ministry of Health said today.

As "Caucasian Knot" wrote on October 14, the Ministry of Health of Dagestan reported that eight people -- seven children of preschool and school age and one adult -- were hospitalized in the Khunzakh district hospital with symptoms of intestinal infection.

On October 15 three more victims were admitted to the hospital , two people were discharged. The condition of all patients is mild to moderate, the doctors said. Poisoning could have occurred due to dirty water in the water supply system, investigators, who began checking the incident, suggested.

All mass poisonings in Dagestan in 2021 were associated with water quality , while there is no water supply scheme in the republic and there is not enough treatment facilities, said the acting head of Dagestan Sergey Melikov on April 28 during an interview.

Since October 13, in the village of Khunzakh, 23 people, including 11 children, have consulted doctors with symptoms of an intestinal infection. In the Khunzakh central district hospital, 13 patients with symptoms of acute intestinal infection are being treated, six of them are children, seven more patients are being treated on an outpatient basis, including three children, the Ministry of Health of Dagestan informs today.

After the poisoning, the doctors began to make house-to-house visits to the residents of Khunzakh, said Raisa Shakhsinova, Deputy Minister of Health of Dagestan.

Doctors have already visited "more than 3,000 residents, nine of them had signs of illness and started treatment," she said on the department's Instagram page. 

The Ministry of Health of Dagestan has organized preventive phage phaging of the population of the village of Khunzakh for the prevention of acute intestinal infections, TASS writes today.

The "Caucasian Knot" reported that at least five mass poisonings have occurred in Dagestan since the beginning of 2021.

In January, 359 patients turned to doctors with signs of poisoning in Buinaksk, 251 of them were children.

In early February, mass poisoning occurred in the village of Arani, Khunzakh district, where the number of local residents who applied to doctors reached 95. From February 22 to February 24, 29 patients came to the Kaspiysk city hospital with symptoms of intestinal infection, including 26 children, mostly of preschool age.

From 9 to 10 March, 41 people were hospitalized with symptoms of food poisoning in Makhachkala, including 32 children. In the Gergebil district at the end of March, 23 people including 15 children, were poisoned. At the same time, in most cases, dirty drinking water was named as the cause of the poisoning.


Posted by: badanov || 10/19/2021 00:00 || Comments || Link || E-Mail|| [60 views] Top|| File under:
Snow cyclone suspends flights to Chukotka
Direct Translation via Google Translate. Edited.


[REGNUM] A snow cyclone hit Chukotka, suspending the operation of the airport in the city of Anadyr. This was reported on October 18 by the press service of the regional administration.

The Ministry of Emergency Situations in the region warned of an approaching snow cyclone with a hurricane wind. On the coast of the Chukchi Sea, the speed of individual wind gusts is up to 18 m/s, in the continental part of the Anadyr region, wind gusts are 18-23 m/s, on the coast of the Bering Sea and in Anadyr, a blizzard is observed, wind gusts are 28-33 m/s.

Anadyr airport temporarily suspended its work due to unfavorable weather conditions. Flights to the Gulf of the Cross, to Vaegi and Markovo, Provideniya, Lavrentiya, Kanchalan were delayed indefinitely. Flights to other regions were not planned on October 19. Additional information on flights will be given no earlier than the morning of October 20.

Classes in schools have been canceled in the region, public transport is operating normally.

Earlier IA REGNUM reported about the delay and cancellation of about 30 flights from Moscow airports.


Posted by: badanov || 10/19/2021 00:00 || Comments || Link || E-Mail|| [78 views] Top|| File under:
Ukrainian court detains kidnapped LPR observer in the JCCC
Direct Translation via Google Translate. Edited.

Using the traditional Russian spelling in the spelling of Gorlovka (instead of Horlivka) because references to the town in passed posts in rantburg.com also use the Russian spelling.
[REGNUM] The Severodonetsk city court of the Luhansk region, occupied by the Ukrainian security forces, arrested the representative of the Luhansk People's Republic in the Joint Center for Control and Coordination of the Ceasefire Regime (JCCC) Andrei Kosyak, who had previously been abducted while performing his duties as an observer.

The verdict on October 18 was announced by the press service of the prosecutor's office of the "Luhansk region".

"During the pre-trial investigation, it was established that since July 2021, the suspect has been serving as an overseer officer of the representative office of the Special Center for Control and Coordination of the Ceasefire", which is part of the so-called "People's Militia of the LPR."

The detention was carried out by the SBU counterintelligence together with units of the armed forces of Ukraine," the Ukrainian prosecutor's office reports.

As reported by IA REGNUM , on October 13, in the area of ​​the village of Zolote, during the work agreed with Kiev at the withdrawal area in Donbass, Ukrainian militants seized the representative of Luhansk in the JCCC Andrei Kosyak.



Joint Center for Control and Coordination of the Ceasefire Regime (JCCC) is a formal organization of Russian, Ukrainian and now Lugansk officers charged with detecting ceasefire violations in place since the February, 2015 truce.





More details from korrespondent.net:


The OSCE is being held hostage. What's happening in Donetsk

[Korrespondent] OSCE mission blocked in Donetsk
In the occupied Donetsk and Gorlovka, they do not let the staff of the OSCE Monitoring Mission out of the hotels and demand the release of the militant who was detained by the Armed Forces of Ukraine.

The OSCE monitoring mission stopped its work in the occupied areas of Donetsk region. All due to the fact that the mission staff were actually blocked in the hotel by representatives of the so-called "DPR". They are seeking the release of the militant detained by the Ukrainian military. But so far Donbass remains without observers.

How did it start?
On October 13, 2021, the Ukrainian delegation to the Minsk Trilateral Contact Group announced the arrest of a fighter of the so-called "LPR", a citizen of the Russian Federation Andrei Kosyak, in the Donbas.

The operational group of the Armed Forces of Ukraine detained him in the area of ​​the Zolote checkpoint (Luhansk region) for "gross provocation." Contrary to the agreements, Kosyak conducted reconnaissance, posing as a representative of the JCCC, the Joint Center for Control and Coordination of Ceasefire Issues and Stabilization of the Line of Delimitation of the Parties.

"At about 10:45 am, a group of armed men with armbands from the JCCC, under the guise of carrying out demining work, was conducting reconnaissance of the positions left by the Armed Forces of Ukraine," the Ukrainian delegation told the TKG.

They added that on October 13, the Ukrainian side really provided security guarantees to the participants in the equipment of the site for the opening of the Zolote checkpoint from the side of the temporarily occupied territories. However, such work -- in particular on demining -- had to be carried out "with a clear indication of the routes of movement and determination of the maximum point of advancement towards the positions of the Armed Forces."

Instead, the Ukrainian military noticed an unknown person at the site, where, according to the agreed conditions, no one should have been, so a decision was made to detain him.

Who was detained?
The detainee turned out to be a citizen of the Russian Federation Andrey Valentinovich Kosyak, born in 1978. They confiscated a Makarov pistol with two magazines, as well as documents issued by the "LPR" and an ID of the JCCC.

Ukrainian law enforcement agencies suspect him of committing a grave crime in 2010 (premeditated murder, article 115 of the Criminal Code of Ukraine).

According to Novosti Donbass, he was born in Alchevsk, was a citizen of Ukraine, but subsequently received a Russian passport.

In the "LPR" and in Russia, Kosyak's detention was used as a pretext to accuse Ukraine of violating the Minsk agreements.

The SBU established that Kosyak fired at the positions of the Ukrainian military in Popasna and Zolote from a mortar, he was informed of suspicion of committing a crime under Part 2 of Art. 260 of the Criminal Code of Ukraine (creation of paramilitary or armed formations not provided for by law).

The actions of the militants
On October 15, several dozen young people held a protest action in the center of occupied Donetsk near the Park Inn hotel, where representatives of the OSCE Special Monitoring Mission live. Young people came to the hotel with posters, the inscriptions on which contained calls for the release of Kosyak.

In fact, the OSCE representatives were blocked in the hotel The participants of the meeting set up 22 tents (with heat and power supply), as well as dry closets in front of the hotel where the members of the mission live. The mission acknowledged that the blockade prevented any movement of patrols into and out of the premises on 15 and 16 October.

On October 17, similar actions were resorted to in Gorlovka. On Sunday evening, the SMM observed that the vehicle gates of the mission's forward patrol base in Gorlovka had been locked with a chain and padlock. South of the gate, a car with blue "DPR" signs blocked the exit. The SMM also saw several members of the armed formations standing next to the vehicle.

Reaction
The OSCE has already called for the removal of any obstacles to the freedom of movement of the mission's observers.

Serhiy Garmash, a representative of the Ukrainian delegation to the Trilateral Contact Group, said that the militants actually took the observers hostage.

Ukrainian Foreign Minister Oleg Nikolenko called the actions of the Russian Federation inadmissible regarding obstruction of the OSCE mission in ORDLO.

"Blocking and pressure on observers of the OSCE Special Monitoring Mission in Donetsk is an element of the ongoing efforts of the Russian Federation to destroy the Minsk agreements and stir up the armed conflict," Nikolenko stressed.

He also recalled that in September the Russian Federation closed the OSCE observer mission at the Russian checkpoints across the state border of Gukovo and Donetsk, "to make it impossible to observe and hide from the international community illegal supplies of weapons, ammunition and mercenaries from Russia to Ukraine."



Also from korrespondent.net:


OSCE Mission to Gorlovka unblocked - media

[Korrespondent] The tent camp with the "protesters" near the hotel, where the members of the OSCE mission are accommodated, has been dismantled.

The work of the OSCE Special Monitoring Mission in occupied Gorlovka has been unblocked. The tents with "picketers" outside the hotel where the mission is located have been dismantled. Local mass media write about it .

The tent city near the Rodina hotel was set up a few days earlier.

"Patriotic residents of Gorlovka", as the mayor of the city Ivan Prikhodko called them, blocked the exits from the building.


Patriotic because Prikhodko prolly paid them.


The "picketers" demanded the release by the Ukrainian side of the detained Russian citizen Andrey Kosyak.

Later it became known that the representatives of the "protest action" discussed with the members of the OSCE monitoring mission the stop of the picket, since the mission must "ensure the safety of the workers of the filtering station and record the shelling."



Gorlovka is a city in Donetsk People's Republic which has been under near constant artillery fire since 2015.





Via News-Front Russian language news outlet:


Ukrainian militants opened mortar fire on LPR

[NewsFrontInfo] The representative office of the Republic in the Joint Center for Control and Coordination of the Ceasefire Regime (JCCC) reports that the Kiev security forces fired mortars at the village of Sokolniki in the Slavyanoserbsky region.


Slavyanoserbsky region is seven kilometers due west of Schastye, on the Severdonetskiy River.


"At 20:30 from the area of ​​the settlement of the Crimean VFU, the settlement of Sokolniki was fired upon with the use of 82 mm mortars," the message says.


Posted by: badanov || 10/19/2021 00:00 || Comments || Link || E-Mail|| [64 views] Top|| File under:
China-Japan-Koreas
South Korea's military says North Korea fires projectile to sea
[ENGLISH.ALARABIYA.NET] South Korea's military says North Korea
...hereditary Communist monarchy distinguished by its truculence and periodic acts of violence. Distinguishing features include Songun (Army First) policy, which involves feeding the army before anyone but the Dear Leadership, and Juche, which is Kim Jong Il's personal interpretation of Marxism-Leninism, which he told everybody was brilliant. In 1950 the industrialized North invaded agrarian South Korea. Twenty-one countries of the United Nations eventually contributed to the UN force opposing the invasion, with the United States providing around 90% of the military personnel. Seventy years later the economic results are in and it doesn't look good for Juche...
has fired an unidentified projectile to its eastern waters as it continued a recent streak of weapons tests apparently aimed at pressuring Washington and Seoul over a stalled nuclear diplomacy.South Korea's Joint Chiefs of Staff on Tuesday did not immediately say what the North fired or how far the weapon flew.

Nuclear negotiations between Washington and Pyongyang have stalled for more than two years over disagreements in exchanging the release of crippling US-led sanctions against North Korea and the North's denuclearization steps.

North Korean leader Kim Pudge Jong-un


...the overweight, pouty-looking hereditary potentate of North Korea. Pudge appears to believe in his own divinity, but has yet to produce any loaves and fishes, so his subjects remain malnourished...


has vowed to strengthen his nuclear deterrent since his diplomatic fallout with then-President Donald Trump
...dictatorial for repealing some (but not all) of the diktats of his predecessor, misogynistic because he likes pretty girls, homophobic because he doesn't think gender bending should be mandatory, truly a man for all seasons......
. His government has so far rejected the Biden administration, the same old faces in slightly different places, the same old ideas, the same old graft

...the pack of self-imagined masterminds of strategy and intrigue at the service of the Biden Crime Family and a grateful nation...
's offers to restart dialogue without preconditions, saying that Washington must first abandon its "hostile policy," a term the North mainly uses to refer to sanctions and US-South Korea military exercises.

Ending a monthslong lull, the country has been ramping up its weapons tests since September while making conditional peace offers to Seoul, reviving a pattern of pressuring South Korea to get what it wants from the US.




Posted by: Fred || 10/19/2021 00:00 || Comments || Link || E-Mail|| [72 views] Top|| File under: Commies
Down Under
Australian Premier Promises to Keep Unvaccinated People Locked Out of Economy into 2022, And Warns Vaccinated Citizens They Too Will Be Locked Down if They Attempt to Avoid Booster Shots
[ConservativeTreehouse] In the state of Victoria, Australia, Premier Daniel Andrews again affirmed his intent to keep all unvaccinated citizens isolated, marginalized and locked out of the economy deep into 2022. Simultaneously, Andrews warns the vaccinated citizens that if they attempt to avoid any booster shots, as determined by the state, the vaccinated will join the unvaccinated group in being locked down.

Perhaps this threat will alarm the citizens that have been vaccinated. Just because they are compliant today, if the vaccinated class attempt to defy the government boosters 3, 4, 5, 6,... etc, they will be cast back into the second class world of the unvaccinated disposable group.
Posted by: Vespasian Ebboting9735 || 10/19/2021 10:44 || Comments || Link || E-Mail|| [135 views] Top|| File under:
International-UN-NGOs
Russia closes NATO missions as ties plunge to new low
"Shut down the pastry buffet, Sasha, and box up the vodka — we're heading home."

[AlAhram] Russia said Monday it was suspending its mission to

NATO




...the North Atlantic Treaty Organization. A cautionary tale of cost-benefit analysis....


and closing the alliance's offices in Moscow, as relations with the Western military bloc plunged to new depths.

Foreign Minister Sergei Lavrov announced the moves after NATO expelled several members of Moscow's delegation to the alliance for alleged spying.

"Following certain measures taken by NATO, the basic conditions for common work no longer exist," Lavrov told

news hound

s in Moscow.

He said Moscow was suspending the work of its official mission to NATO in Brussels, including its military representative, from around November 1.

Russia was also shutting down the alliance's liaison mission in the Belgian embassy in Moscow, set up in 2002, and the NATO information office set up in 2001 to improve understanding between NATO and Russia.

"NATO has already greatly reduced its contacts with our mission," Lavrov said, saying the alliance is "not interested in dialogue and work as equals".

"We see no reason to pretend that any change is possible in the foreseeable future," he said.

Lavrov said that in case of urgent matters NATO could liaise via the Russian ambassador in Belgium.

The moves cut off years of efforts to improve ties between Moscow and NATO that followed the 1991 collapse of the Soviet Union.

They come after NATO earlier this month stripped eight members of Moscow's mission to the alliance of their accreditation, with NATO Secretary General Jens Stoltenberg calling them "undeclared Russian intelligence officers".

'MALIGN ACTIVITIES'
"We have seen an increase in Russian malign activities, at least in Europa

...the land mass occupying the space between the English Channel and the Urals, also known as Moslem Lebensraum...
and therefore we need to act," Stoltenberg said at the time, describing the relationship between NATO and Russia as "at its lowest point since the end of the Cold War".

Russia had an observer mission to NATO as part of a two-decade-old NATO-Russia Council meant to promote cooperation in common security areas.

The Russian mission has been downsized before, when seven of its members were ejected after the 2018 Novichok poisoning of a Russian former double agent, Sergei Skripal, and his daughter in

Britannia

.

Meetings of a NATO-Russia council have not been held since 2019 against the backdrop of the heightened tensions.

Russia's relationship with the West has been on a downward spiral since Moscow's 2014 annexation of Crimea from Ukraine and support for pro-Russian separatists in the country's east.

Western nations have imposed a series of sanctions in recent years over Ukraine, alleged election interference, cyberattacks and the poisoning of Kremlin critic Alexei Navalny.

Moscow in turn has accused the West of interfering in its elections and of supporting anti-Kremlin forces in countries like Ukraine and Georgia that Russia considers part of its traditional sphere of influence.

Lavrov's announcements came after US Defence Secretary Lloyd Austin landed in Tbilisi on the first leg of a visit to three allies on the Black Sea -- Georgia, Ukraine and Romania -- aiming to deliver a message of support against threats from Russia.

NATO defence ministers, including Austin, will be in Brussels on Thursday and Friday for a series of meetings.
Posted by: trailing wife || 10/19/2021 00:00 || Comments || Link || E-Mail|| [171 views] Top|| File under:
Israel-Palestine-Jordan
Israel gives WB residency status to 4,000 undocumented Palestinians
[Jpost] In the first gesture of its kind in 12 years, Israel has granted residency status to 4,000 undocumented Palestinians living in the West Bank.

"The move is part of my policy to strengthen the economy and improve the lives of Palestinians in Judea and Samaria," Defense Minister Benny Gantz tweeted Tuesday.

He had promised Palestinian Authority President

Mahmoud Abbas

, when they met in August, that he would legalize the status of a small number of Palestinians out of what is estimated to be well over 30,000 people who are in a similar predicament.

At issue are Palestinians who live in all areas of the West Bank, but who lack PA identification papers because Israel has not signed off on such paperwork since 2009.

The PA registers the birth of Palestinians born in the West Bank in the population registry that it controls and issues identification papers to residents under its auspices, including in Area C of the West Bank, which is under Israeli military and civilian control.

Israel has not involved itself in that process.
Posted by: Skidmark || 10/19/2021 06:21 || Comments || Link || E-Mail|| [57 views] Top|| File under:
Top cyber official: Hospital attack 'purely financial,' likely by Chinese group
[IsraelTimes] Warning of 'ongoing battle' with hackers, Health Ministry cybersecurity chief Reuven Eliyahu says Israeli health sector is targeted 'tens of thousands of times a month'.

Health Ministry cybersecurity chief Reuven Eliyahu said Monday morning that last week's massive ransomware attack on Hillel Yaffe Hospital in Hadera was likely carried out by Chinese hackers whose motives were "purely financial."

"This is probably a Chinese hacker group that broke away from another group and started working in August," Eliyahu said in an interview on Army Radio. "The motive for the attack was purely financial."
Continued on Page 49
Posted by: trailing wife || 10/19/2021 00:49 || Comments || Link || E-Mail|| [141 views] Top|| File under: Commies
Who's in the News
34
[untagged]
5
Hezbollah
5
Commies
4
Antifa/BLM
4
Taliban/IEA
2
Islamic State
2
Govt of Pakistain Proxies
2
Govt of Syria
2
Sublime Porte
1
Ottoman Proxies
1
Houthis
1
Govt of Iraq
1
Govt of Iran Proxies
1
Abu Sayyaf (ISIS)
1
Govt of Iran
1
al-Qaeda
1
Govt of Saudi Arabia
1
Devout Moslems
1
Muslim Brotherhood
1
Arab Spring
1
[untagged]
1
Narcos
1
Migrants/Illegal Immigrants
1
Hamas
1
Human Trafficking
1
Moslem Colonists
Bookmark
E-Mail Me
The Classics
The O Club
Rantburg Store
The Bloids
The Never-ending Story
Thugburg
Gulf War I
The Way We Were
Bio
Merry-Go-Blog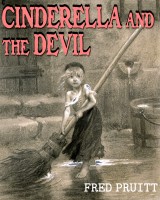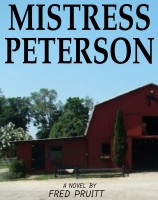 On Sale now!


A multi-volume chronology and reference guide set detailing three years of the Mexican Drug War between 2010 and 2012.

Rantburg.com and borderlandbeat.com correspondent and author Chris Covert presents his first non-fiction work detailing the drug and gang related violence in Mexico.

Chris gives us Mexican press dispatches of drug and gang war violence over three years, presented in a multi volume set intended to chronicle the death, violence and mayhem which has dominated Mexico for six years.
Click here for more information


Meet the Mods
In no particular order...


Steve White
Seafarious
Pappy
lotp
Scooter McGruder
john frum
tu3031
badanov
sherry
ryuge
GolfBravoUSMC
Bright Pebbles
trailing wife
Gloria
Fred
Besoeker
Glenmore
Frank G
3dc
Skidmark
Alaska Paul



Better than the average link...



Rantburg was assembled from recycled algorithms in the United States of America. No trees were destroyed in the production of this weblog. We did hurt some, though. Sorry.
34.231.244.12

Help keep the Burg running! Paypal: