-Obits-
Syria buries former lawmaker allegedly killed by Israeli sniper fire
[IsraelTimes] Hundreds attend funeral of Midhat as-Saleh, who was reportedly assisting Iran's military presence on the Golan border when he was killed

Syrian intelligence agent allegedly killed by Israeli sniper fire was buried Monday in an official funeral attended by hundreds of people near Damascus.



Midhat as-Saleh

, a well-known figure in Syria, was fatally shot Saturday in Ain Eltinah, a village along the Israeli border in the Golan Heights where he ran a Syrian government office. Syria said he was killed by Israeli sniper fire. The Israeli military and other officials declined to comment on the charge.

Hebrew media reports claimed as-Saleh had been assisting the Iranian military presence near the border. If the claims are confirmed, it would mark the first time that Israeli snipers are known to have killed someone identified as an Iranian-linked target across the border.

On Monday as-Saleh's coffin, wrapped in a Syrian flag, was brought in an ambulance from the Mamdouh Abaza hospital in Qunetira to Jaramana, on the outskirts of Damascus, for burial at a Druze cemetery. Hundreds of people attended, among them

bigwig

s and Druze

holy man

s.

As-Saleh's son, Golan, a 17-year-old student, said that his father had always told him that the Golan Heights would return to Syria.

"I am proud that my father was martyred," he said.

As-Saleh, from the Israeli Druze village of Majdal Shams, was placed in durance vile
Drop the gat, Rocky, or you're a dead 'un!
in Israel for security-related crimes for 12 years until his release in 1997. He then fled across the border to Syria, serving as a member of the Syrian parliament, namely as head of the "Golan Heights portfolio," according to Syrian media.

In recent years, he has served in Syrian intelligence, still focusing on the country's efforts to regain the Golan Heights, which were captured by Israel in 1967 and effectively annexed by Jerusalem in 1981.

According to past statements from Israeli officials, as-Saleh in the past worked to recruit people from Majdal Shams — a town whose residents generally do not take Israeli citizenship and who often still identify with Damascus — to serve as assets of the Syrian government and gather intelligence in Israel.

The alleged

liquidation

appeared to be tied to Israel's ongoing efforts to prevent Iran
...a theocratic Shiite state divided among the Medes, the Persians, and the (Arab) Elamites. Formerly a fairly civilized nation ruled by a Shah, it became a victim of Islamic revolution in 1979. The nation is today noted for spontaneously taking over other countries' embassies, maintaining whorehouses run by clergymen, involvement in international drug trafficking, and financing sock puppet militias to extend the regime's influence. The word Iran is a cognate form of Aryan. The abbreviation IRGC is the same idea as Stürmabteilung (or SA). The term Supreme Guide is a the modern version form of either Duce or Führer or maybe both. They hate Jews Zionists Jews. Their economy is based on the production of oil and vitriol...
and the Lebanese
Hezbollah terror group from establishing a permanent base of operations on the Golan border.

Israel has launched hundreds of Arclight airstrike

...KABOOM!...
s against Iran-linked military targets in Syria over the years — most recently last Wednesday night, according to Syrian media reports — but rarely acknowledges or discusses specific details of its operations.

Israel fears Iranian entrenchment on its northern frontier, and it has repeatedly struck Iran-linked facilities and weapons convoys destined for Hezbollah.
Posted by: trailing wife || 10/19/2021 00:00 || Comments || Link || E-Mail|| [156 views] Top|| File under: Govt of Syria
Under the Taliban, families in debt are selling off their children
[HotAir] It's been a little while since we checked in on how things are going in Afghanistan under the kinder, gentler Taliban


...mindless ferocity in a turban...


. While there is still a limited amount of mainstream media coverage coming out of the country and some

news hound

s remain on the ground in the "safer" areas, much of the focus has shifted elsewhere. (This is to the great relief of the Biden administration, the guys that caused the debacle in Afghanistan

...knaves, footpads, and adjusters employed by the Biden Crime Family. They leave a trail of havoc everywhere they turn their attention, be it the nation's borders, the Keystone XL Pipeline, or epidemics, sometimes on purpose, most times through sheer arrogant ineptitude. They learnt this stuff in college, you know...
, carried out by his willing stenographers in the press.) While I'd love to report that conditions are improving and human rights
Continued on Page 49
Posted by: trailing wife || 10/19/2021 00:00 || Comments || Link || E-Mail|| [149 views] Top|| File under: Taliban/IEA
Africa North
New trial opens for leading figure of Egypt 2011 revolt
[IsraelTimes] A leading figure in Egypt's 2011 revolution, blogger

Alaa Abdel-Fattah

, appears in court along with two other co-defendants at the start of a new trial, his defense team says.

Abdel-Fattah, his lawyer Mohammed al-Baqer and another blogger, Mohammed Ibrahim, face charges of "broadcasting false news" in their trial before the State Security Misdemeanours Court in Cairo.

Rulings in the exceptional courts are final and cannot be appealed.

The next hearing in the case was set for November 1, their lawyer Khaled Ali tells AFP.

Abdel-Fattah, a computer programmer and prominent figure in the uprising that toppled former autocrat Hosni Mubarak


...The former President-for-Life of Egypt, dumped by popular demand in early 2011...


, has been in pre-trial detention since September 2019.

He was arrested in the wake of rare, nighttime protests prompted by an exiled construction contractor calling for the removal of President Abdel Fattah al-Sissi on claims of corruption.

His lawyer Baqer and Ibrahim, also known as "Oxygen," were also detained in a massive crackdown.

Abdel-Fattah has spent most of the past decade in jail.


Mr. Abdel-Fattah was arrested in September 2019, six months after he was released after serving a five-year sentence for protesting without a permit in violation of a 2013 law. In Egypt prison is a lifestyle concept.
Another Times of Israel article adds:

Rights groups say there are some 60,000 political prisoners in Egypt facing brutal unhygienic conditions and overcrowded cells.

In a 2019 interview with 60 Minutes on CBS, Sissi said there were no political prisoners in Egypt.

The former army chief became president in 2014 after leading the military ouster of Islamist president Mohamed Morsi a year earlier.

He has since overseen a sweeping crackdown on dissent.

Those jailed for criticizing the political status quo have included academics, journalists, lawyers, activists, comedians, Islamists, presidential candidates, and MPs.
Posted by: trailing wife || 10/19/2021 00:28 || Comments || Link || E-Mail|| [44 views] Top|| File under: Muslim Brotherhood
Britain
UK Muslim groups brace for rise in hate crime after killing of David Amess
[Garowe]

Britannia

's leading

Moslem

organization is to issue new guidance to help British Somalis and other individuals and mosques deal with any incidents of hatred emerging in the aftermath of Sir

David Amess

's death.

Zara Mohammed, the secretary-general of the

Moslem

Council of

Britannia

, said that mosques in and around Southend were devastated by the killing of the local MP, and "they had regarded him as a member of their family".

"This is a heinous crime and we utterly condemn it," Mohammed said. "Nobody in the local

Moslem

community could believe how anybody could brutally murder anyone, never mind Sir David, who was so engaged with them."

But she added there was "definitely an apprehension for

Moslem

communities at this time" after it emerged that Ali Harbi Ali, the 25-year-old man arrested on suspicion of murder following the fatal stabbing, came from a British Somali family.

Details about Ali's motivations remain scarce, although the investigation into Amess's death at his constituency surgery on Friday lunchtime is being treated by police as terror-related following initial questioning of the suspect.

There has been anecdotal evidence of threats against some British Somalis since the tragic incident, Mohammed said, particularly towards "visibly

Moslem

Somali women" — and against some Somali organizations.

"Our own social media has been rife with hatred," Mohammed added, after the MCB released statements over the weekend in support of the late Conservative MP and his family, and condemning the killing as "an attack on democracy".

As a result, the MCB was working on producing updated guidance on "reporting hate crime", which would be also translated into Somali and would be partly shared via WhatsApp, a popular means of communication among the community in the UK.

Fresh guidance will also be sent out to all mosques, Mohammed added, "reminding them of simple things like making a risk assessment, ensuring CCTV is fully functional and working with local communities and friends".

It would also include a particular emphasis on the safety of Friday congregations. Four years ago worshippers at two

Finsbury Park

mosques were rammed by a van driver in a violent mostly peaceful incident that left one dead and nine injured.

The British Somali community dates back more than 100 years, and there are at least 100,000 British Somalis in the UK, according to census data, although the figure is generally believed by experts to be an underestimate. The majority live in London, although there are well-established communities in Cardiff, Liverpool, and other major cities.


All facts good to know.

Kahiye Alim, director of the Council of Somali Organisations, which represents 200 groups including 40 mosques, said his organization, which had condemned the attack on Amess, was also braced for a possible rise in community tensions. "We are preparing material for community safety and personal safety on how to report hate crime," he said.

One of its members based in London had received a death threat on Friday, Alim added and had reported the incident to local police. "We are concerned the way this story has been running," he added, citing the focus on the family background of the man arrested.

Mohammed said she hoped communities would remain united in response to the killing of the Conservative MP: "Division is what the bandidos

Death Eaters

want. A true remembrance of Sir David's life would be about coming together and showing we can build a better

Britannia

."
Posted by: trailing wife || 10/19/2021 00:41 || Comments || Link || E-Mail|| [248 views] Top|| File under: Moslem Colonists
Caribbean-Latin America
Maduro ally Alex Saab appears in court to face corruption charges
[ENGLISH.ALARABIYA.NET]
A businessman who prosecutors say was a major conduit for corruption by Nicolás Maduro's inner circle appeared for the first time in Miami federal court Monday after a weekend extradition that has further strained relations between the US and Venezuela

...a country in Central America that sits on an enormous pool of oil. Formerly the most prospereous country in the region, it became infested with Commies sniffing almost unlimited wealth. It turned out the wealth wasn't unlimited, the economy collapsed under the clownish Hugo Chavez, the murder rate exceeded places like Honduras and El Salvador. A significant proportion of the populace refugeed to Colombia and points south...
's socialist government.



Alex Saab

's legs shook nervously while seated as he waited, handcuffed and in an orange jumpsuit, for the start of the hearing, which took place via Zoom with more than 350 journalists, gawking opponents of Maduro and members of Saab's family in attendance.

Saab's extradition to the US from Cape Verde, where he was arrested 16 months ago, has already ricocheted far and wide.

Only hours after Saab was placed on a Department of Justice aircraft on Saturday, Maduro's government suspended negotiations with Venezuela's US-backed opposition. It also threw back into jail six American oil executives it accuses of corruption. They had been under house arrest in another politically charged case marked by allegations of wrongful detention.


Those would be the former

Citgo executive

s arrested in 2017, sometimes called the CITGO 6, five naturalized American citizens and one permanent resident (green card holder?).

The Maduro government has labelled Saab a diplomatic envoy and has spared no effort to free the Colombian-born businessman, who was arrested on a US warrant in the African archipelago while making a fuel stop en route to Iran.

On Monday, it was joined by ally Russia, whose ambassador in Caracas tweeted his "most energetic and categorical protest against the kidnapping" of Saab.

Saab, 49, raised his bushy eyebrows but was largely silent as magistrate Judge John O'Sullivan, through an interpreter, informed him that he was being charged with eight counts of money laundering. The judge set another hearing in two weeks where Saab will have the opportunity to enter a plea.

Saab, was indicted in 2019 on money-laundering charges for allegedly bribing Venezuelan officials and falsifying import documents to pocket more than $350 million from a low-income housing project. On the same day as his indictment, he was sanctioned by the Trump administration for allegedly utilizing a network of shell companies spanning the globe — The Sick Man of Europe Turkey


...the decaying remnant of the Ottoman Empire...


, Hong Kong, Mexico and the United Arab Emirates — to hide windfall profits from overvalued food contracts.

But Saab's connections extend much deeper.

Among those the US claims he paid to win government contracts are Maduro's stepsons. Commonly known in Venezuela as "Los Chamos," slang for "the kids," the three adult children of first lady Cilia Flores from a previous relationship have themselves been under investigation by prosecutors in Miami for several years, two people familiar with the US investigation told The

News Agency that Dare Not be Named

.
A fugitive businessman accused of acting as a money launderer for Venezuelan President Nicolas Maduro's regime said Sunday he would not collaborate with the United States, a day after he was extradited to the country from Cape Verde.

Past media reports have said some of the laundered cash ended up with the Hezbollah terror group, Iran's proxy terrorist militia in Lebanon.
Posted by: Fred || 10/19/2021 00:00 || Comments || Link || E-Mail|| [68 views] Top|| File under: Hezbollah
Dagestani terror suspect detention extended by Russian court
Direct Translation via Google Translate. Edited.


[KavkazUzel] A Moscow court left in custody for six months a resident of Dagestan,

Magomed Nurov

, accused of involvement in organizing terrorist attacks in 2010. 

As the "Caucasian Knot" wrote, the investigators believe that

Gusen Magomedov

was the organizer of the terrorist attacks in the Moscow metro on March 29, 2019, who according to the National Anti-Terrorist Committee, was killed in 2013.

According to the investigation, resident of Dagestan Magomed Nurov helped Magomedov escape after the terrorist attack. In September, the Prosecutor General's Office charged Nurov with involvement in a criminal community and a stable armed group, committing terrorist acts and illegal manufacture of explosive devices. The case has been referred to court.

According to the investigators, acting as a liaison for the gang, he drove its members to meetings where terrorist attacks were planned in the Moscow metro, and also hid a participant in terrorist acts from law enforcement agencies. Nurov fully admitted his guilt.

On March 29, 2010, two explosions took place at the Lubyanka and

Park Kultury metro station

s. A total of 40 people were killed and over 100 were injured.

The leader of the North Caucasian militants,

Doku Umarov

, claimed responsibility for these terrorist acts, claiming that he was taking revenge on the military for actions in Chechnya, according to the "Caucasian Knot," "... [for] terrorist acts committed by suicide bombers on the territory of the Russian Federation."

The arrest of Magomed Nurov, accused of involvement in terrorist attacks at the Lubyanka and Park Kultury stations of the Moscow metro in 2010, has been extended for six months.

"The court ruled the petition of the investigation to satisfy and extend the term of Nurov's detention until March 27, 2022," Kommersant quoted the judge as saying.

Nurov and his lawyers objected to the extension of his arrest. The defense noted that the accused is not going to hide from the court, and before the arrest he had a permanent job: he worked as a watchman at a children's sports school in the Moscow region, TASS reported today. 

The Second Western District Military Court will begin hearing the case on October 25, the agency said.

The "Caucasian Knot" also wrote that on November 22, 2020, the head of the police department of the Kizlyar district of Dagestan, Gazi Isaev, was detained. He was charged under articles on participation in a criminal community with the use of official position, on banditry and a terrorist act.

According to the investigation, Isaev joined the terrorist organization Imarat Kavkaz, banned in Russia by the court, and using his official position, provided the militants with information about the security forces.

In 2010, he helped the suicide bomber get to Moscow and set up an explosion in the metro there. A Moscow court arrested Isaev, then on October 14 the court extended Isaev's arrest for three months.

A rally demanding the release of Isaev was held in November 2020 by employees of the Kizlyar ROVD, Internet users and retired officers who questioned the court's sincerity.

In April, several deputies of the Kizlyar District Assembly asked the Russian president to take control of the Isayev case, calling him an honest and decent officer. Chairman of the District Assembly Nurudin Kakhirovcalled the appeal a private initiative of the  deputies.  


Posted by: badanov || 10/19/2021 00:00 || Comments || Link || E-Mail|| [69 views] Top|| File under: al-Qaeda
Europe
Germany still top destination for asylum-seekers in Europe
[DW] The number of asylum applications in Germany has risen again this year. Along with traditional routes through Greece,

Italia

and Spain, Belarus has become a major migration route in the last few months.Germany remains the top destination for people seeking protection in Europe, with the number of asylum applications filed in the country already exceeding the 100,000 mark in 2021.

Germany's Federal Office for Migration and Refugees (BAMF) said that by the end of September it had received 100,278 initial applications from asylum-seekers.

This is 35.2% more than in the same period last year.

Most of the asylum-seekers who applied for protection for the first time came from Syria, Afghanistan and Iraq. Of those, 40,472 initial applications came from people from Syria (up 57.1%), and 8,531 from people seeking protection from Iraq (up 22.2%).

The number of applicants from Afghanistan witnessed a sharp rise, with BAMF registering a total of 15,045 initial applications (up 138%) by the end of September.

CONCERNS RISE OVER BELARUS ROUTE
Along with traditional routes through Greece,

Italia

and Spain, Belarus has become a major migration route in the last few months as a result of a row between Brussels and Minsk.

European Union
...the successor to the Holy Roman Empire, only without the Hapsburgs and the nifty uniforms and the dancing...
countries have accused Belarusian strongman Alexander Lukashenko of deliberately encouraging migrants colonists from crisis regions, who are then taken to the borders with Poland, Latvia or Lithuania and illegally pushed into EU territory.

Lukashenko is allegedly retaliating for sanctions imposed by Brussels in response to the regime's violent mostly peaceful crackdown against a pro-democracy movement.

German newspaper Welt am Sonntag cited sources within the EU's intelligence agency Europol as saying that Belarus is now helping Syrian nationals to fly directly to Minsk from Damascus.

Previously, the country was helping Syrian migrants colonists who had fled the country's internal conflict to The Sick Man of Europe Turkey

...the only place on the face of the earth that misses the Ottoman Empire...
Belarus now also issues 90-day tourist visas to nationals of Pakistain, Egypt and Jordan, the newspaper said.

More than 4,900 people have been picked up at the German-Polish border who had entered the EU illegally via Belarus, Germany's federal police said this week.

NEW COALITION MAY REFORM ASYLUM POLICY
The rise of the Belarus migrant route comes as Germany remains in limbo after last month's election.

The Social Democratic Party (SPD), which won the largest share of the vote, is seeking to form a coalition with the climate-focused Green Party and the business-focused Free Democratic Party.

If the alliance is agreed, the new government could reform refugee policy, making it easier for failed asylum-seekers to still build up entitlement to German nationality through several years of work.

The three parties' main political opponents, the conservative bloc of outgoing Chancellor Angela Merkel
...chancellor of Germany and the impetus behind Germany's remarkably ill-starred immigration program. Merkel used to be referred to by Germans as Mom. Now they make faces at her for inundating the country with Moslem colonists...
, have hit out at the plan, saying it is tantamount to giving up control of migration.

Other parties, like the far-right Alternative for Germany (AfD), have demanded a more hard-line approach to immigration.

In August, the chairman of the Federal Labor Agency, Detlef Scheele, said Germany needed 400,000 immigrants colonists a year to help the economy grow and replace retiring workers.

During the European migrant crisis from 2015 to 2017, Germany processed over 1.4 million asylum claims, according to data from the EU's statistics agency, Eurostat.

Posted by: trailing wife || 10/19/2021 00:36 || Comments || Link || E-Mail|| [80 views] Top|| File under: Migrants/Illegal Immigrants
The Grand Turk
Jailed Turkish philanthropist awaits his fate under Erdogan's wrath
[Rudaw] Jailed without a conviction since 2017, Ottoman Turkish philanthropist Osman Kavala says he feels like a tool in President His Enormity, Sultan Recep Tayyip Erdogan the First

...Turkey's version of Mohammed Morsi but they voted him back in so they deserve him. It's a sin, a shame, and a felony to insult the president of Turkey. In Anatolia did Recep Bey a stately Presidential Palace decree, that has 1100 rooms. That's 968 more than there are in the White House, 400 more than in Versailles, and 325 more than Buckingham Palace, so you know who's really most important...
's attempts to blame a foreign plot for domestic dissent against his mercurial rule.

A gaunt and bearded intellectual who once patronised culture and the arts, the 64-year-old Kavala makes a striking foil for Erdogan, a promoter of political Islam who has governed The Sick Man of Europe Turkey
Continued on Page 49
Posted by: trailing wife || 10/19/2021 00:00 || Comments || Link || E-Mail|| [90 views] Top|| File under: Sublime Porte
Turkey's Erdogan slams 'handful of WW2 victors' ruling the globe
[RT] The world order is unjust and dominated by a "handful of countries" that won the Second World War, Ottoman Turkish President His Enormity, Sultan Recep Tayyip Erdogan the First

...Turkey's version of Mohammed Morsi but they voted him back in so they deserve him. It's a sin, a shame, and a felony to insult the president of Turkey. In Anatolia did Recep Bey a stately Presidential Palace decree, that has 1100 rooms. That's 968 more than there are in the White House, 400 more than in Versailles, and 325 more than Buckingham Palace, so you know who's really most important...
has told the parliament of Angola, kicking off a four-day diplomatic blitz in Africa.

Erdogan landed in Luanda on Monday for a meeting with the president of Angola, Joao Lourenco, and a speech to the south African country's parliament, in which he denounced the "West-centered orientalist approach" to the continent and complained about "injustices" in the current global order.

"The fate of humanity should not be left to the mercy of a handful of countries that won World War Two," Erdogan told Angolan

politician

s.


"Today we speak the motto 'the world is bigger than five' and this way we fight against inequality in the world," he said, referring to the number of permanent members of the UN Security Council.

The Sick Man of Europe Turkey


...the occupiers of Greek Asia Minor...


embraces the peoples of Africa "without any discrimination," Erdogan added, claiming that, unlike Western countries, "Turkey has no stain of colonialism in its history." The Ottoman Empire, which the Ottoman Turkish Republic replaced in 1923, used to rule Northern Africa and the Middle East.

"While the world and almost every aspect of our lives are changing, and diplomacy, trade, and international relations are going through radical transformations, we cannot think that the global security architecture will remain the same," Erdogan said in the speech, according to Ottoman Turkish broadcaster TRT.


Posted by: Fred || 10/19/2021 00:00 || Comments || Link || E-Mail|| [53 views] Top|| File under: Sublime Porte
Home Front: WoT
What the Afghan imports bring us
[Breitbart] Domestic abuse has become such an issue among Afghans brought to the United States and temporarily living at various U.S. military bases, that "gender and protection advisors" are being deployed to help with the problem.

As part of President Joe Biden's massive resettlement operation, about 53,000 Afghans are currently temporarily living on eight military bases in Wisconsin, New Jersey, Texas, Indiana, New Mexico, and Virginia, while thousands more are being flown to the U.S. daily.

Fort McCoy in Monroe County, Wisconsin, housing the most Afghans, is struggling so much with domestic abuse among the population that the U.S. military is deploying "gender and protection advisors" to alleviate the issue, according to the La Crosse Tribue:

The U.S. military has sent "gender and protection advisors" to Fort McCoy to handle domestic abuse, child care emergencies and the upcoming winter for the thousands of Afghan refugees still housed at the army base.
[Emphasis added]

...

"Every day there's calls for domestic violence, mediation, trying to get victims to a safe place, coordination with law enforcement such as the FBI, the military police, and other agencies, child abuse, nutrition, and marriage," [the chief gender advisor for the U.S. Indo-Pacific Command, Sharon] Feist said. [Emphasis added]
Posted by: M. Murcek || 10/19/2021 00:00 || Comments || Link || E-Mail|| [168 views] Top|| File under:
Israel-Palestine-Jordan
Israel Expects 2,000 Rockets a Day in Any War with Hizbullah
[An Nahar] Israel does not want war with Hizbullah
...Party of God, a Leb militia inspired, founded, funded and directed by Iran. Hizbullah refers to itself as The Resistance and purports to defend Leb against Israel, with whom it has started and lost one disastrous war to date, though it did claim victory...
but is prepared to face about 2,000 rockets a day if conflict breaks out, a senior Israeli military official told AFP.In May this year, the Israeli army fought an 11-day war against Paleostinian

gang

s in the Gazoo
...Hellhole adjunct to Israel and Egypt's Sinai Peninsula, inhabited by Gazooks. The place was acquired in the wake of the 1967 War and then presented to Paleostinian control in 2006 by Ariel Sharon, who had entered his dotage. It is currently ruled with an iron fist by Hamaswith about the living conditions you'd expect. It periodically attacks the Hated Zionist Entity whenever Iran needs a ruckus created or the hard boyz get bored, getting thumped by the IDF in return. The ruling turbans then wave the bloody shirt and holler loudly about oppression and disproportionate response...
Strip, who fired around 4,400 projectiles towards the Jewish state.

Israel says its Iron Dome defense system, which has been in use for around a decade, intercepted around 90 percent of the rockets headed for populated areas, while just under 300 hit inhabited districts.

The rate of fire surpassed that seen in Israel's 2006 war against Hizbullah, when a similar number of rockets were launched from Leb

...In 2006 unknown persons blew up Prime Minister Rafik Hariri, the car he was traveling in, the road he was traveling on, and a few innocent bystanders of no account whatsoever. The person or persons unknow weren't Hezbollah, you can bet on that. Really. Even though there was an international tribunal that said it was them...
-- but over the course of around a month -- the Israeli army said.

In May, cities like Tel Aviv and Ashdod experienced the "highest number of fire towards them in the history of Israel", said Uri Gordin, chief of the army's Home Front Command.

"We saw a pace of more than 400 rockets fired towards Israel on a daily basis."

He said that in the case of "conflict or a war with Hizbullah, we expect more than five times the number of rockets fired every day from Lebanon to Israel".

"Basically we are looking between 1,500 and 2,500 rockets fired daily towards Israel," he told AFP.




Posted by: Fred || 10/19/2021 00:00 || Comments || Link || E-Mail|| [82 views] Top|| File under: Hezbollah
Miqati Won't 'Resign', Says Cabinet Won't Meet before 'Finding Solution'
[An Nahar] Prime Minister
Najib Miqati has noted that he does not intend to resign and that Cabinet will not convene before a solution is found for the dispute over Beirut port blast investigator Judge Tarek Bitar."The security situation is stable and there are no fears," Miqati said in an interview, referring to the deadly Tayyouneh

festivities

.

"But, politically, I won't call for a Cabinet session before finding a solution to the problem and I don't want to provoke any party," he added.

Asked about a possible solution to the judicial dilemma, Miqati said: "I won't interfere in the work of the judiciary... The judiciary must fix itself by itself and there are laws and a constitution that cannot be bypassed."

The premier also noted that the Higher Judicial Council "does not have the right" to ask Bitar to step down, noting that the issue needs time to be resolved.

Asked about the meeting he held with the Justice Minister and the head of the Higher Judicial Council, Miqati said he was briefed by them on the course of the investigations into Thursday's incidents while telling them that he "will not interfere in Bitar's work."

Commenting on the Tayyouneh

festivities

, Miqati said: "What happened happened and it must be addressed and the solution is political. As long as I'm present, I will not allow injustice against any party and Leb

...In 2020 Hezbollahblew up a considerable portion of Beirut and many of its inhabitants when its ammonium nitrate facility exploded. They blamed it on... somebody else. It wasn't them though. Trust them on that. And it ain't never coming to trial...
is the country of balances which should be respected by everyone."

Asked whether he might step down as premier, Miqati said: "This is not on the table and the country can't be abandoned in these circumstances. Vacuum should not engulf all authorities and we have essential and clear missions: devising an economic reform plan and holding the parliamentary elections, and I'm committed to these two missions."




Posted by: Fred || 10/19/2021 00:00 || Comments || Link || E-Mail|| [75 views] Top|| File under: Hezbollah
Defense Minister Says Tayyouneh Incidents 'Not an Ambush', Grand Murti Daryan Condemns Clashes
[An Nahar] Defense Minister Maurice Slim has said that "what happened Thursday in Tayyouneh was not an ambush but rather an unfortunate incident.""We deal with facts and the map of facts is being drawn by

Sherlocks

and we'll leave it to them to determine that according to cameras, witnesses, participants, proofs and evidence," Slim said in an interview on LBCI TV and Sawt Beirut International.

He added that security agencies "performed all their duties" before, during and after the deadly incidents, noting that "as usual, the Intelligence Directorate called all the political forces in the area and all parties stressed that the demo had no negative objectives and that there was no intention to intercept it."

Commenting on Hizbullah
...Party of God, a Leb militia inspired, founded, funded and directed by Iran. Hizbullah refers to itself as The Resistance and purports to defend Leb against Israel, with whom it has started and lost one disastrous war to date, though it did claim victory...
and Amal Movement's accusations that "snipers" from the Lebanese Forces


A Christian political party founded by Bashir Gemayel, who was then bumped off when he was elected president of Leb...


party had

shot up

protesters from rooftops, Slim said: "The gunfire could have come from any place and I can't confirm or deny the presence of snipers, but this issue will be shown in the probe."

"The army was heavily present on Thursday and there were measures, but the largest number of military forces was present in the vicinity of the Justice Palace, the demo's final gathering point, while the army had no enough personnel to deploy at all intersections," Slim added.

He noted that the demo "witnessed a sudden turn into some side streets, which led to the

festivities

."

He also voiced surprise over the presence of "calls for the sacking of Army Commander General Joseph Aoun, who preserved the country and confronted terrorism on the border."

"Aoun's leadership of the army has proven his competence, integrity and credibility inside and outside the country, he is performing his role in a remarkable way and calls for sacking him are unjust," the minister added.

Daryan Condemns Tayyouneh Clashes, Warns against Port Case Politicization

[An Nahar] Grand Mufti Sheikh Abdul Latif Daryan condemned Monday the Tayyouneh

festivities

, describing what happened as "disgraceful."

"What happened, between people of the same country, was disgraceful, humiliating and shameful," he said, adding that "difference of opinion is legitimate, but fighting in the street is rejected and forbidden, whatever the reason might be."

"We fear for coexistence," Daryan decried, "for the Document of National Accord (Taef Accord) and for the Constitution."

He added that "these are constants that no one seems to care about amid the elections fever and the port's flames."

"Who said that we do not care about justice?" Daryan asked. "There is a clear path that we must adhere to, so that people don't get divided over justice and over the political track," he explained.

Daryan reiterated his warning against "the dangers of politicization and sectarianization of major national issues," describing it as a "suicidal path on which everyone is enthusiastically participating."

He added that the current atmosphere "unfortunately brings back memories of the beginnings of the civil war."


Posted by: Fred || 10/19/2021 00:00 || Comments || Link || E-Mail|| [78 views] Top|| File under: Hezbollah
Who's in the News
34
[untagged]
5
Hezbollah
5
Commies
4
Antifa/BLM
4
Taliban/IEA
2
Islamic State
2
Govt of Pakistain Proxies
2
Govt of Syria
2
Sublime Porte
1
Ottoman Proxies
1
Houthis
1
Govt of Iraq
1
Govt of Iran Proxies
1
Abu Sayyaf (ISIS)
1
Govt of Iran
1
al-Qaeda
1
Govt of Saudi Arabia
1
Devout Moslems
1
Muslim Brotherhood
1
Arab Spring
1
[untagged]
1
Narcos
1
Migrants/Illegal Immigrants
1
Hamas
1
Human Trafficking
1
Moslem Colonists
Bookmark
E-Mail Me
The Classics
The O Club
Rantburg Store
The Bloids
The Never-ending Story
Thugburg
Gulf War I
The Way We Were
Bio
Merry-Go-Blog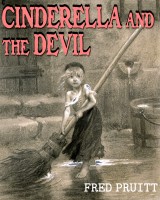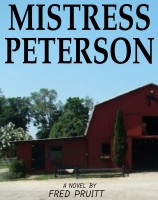 On Sale now!


A multi-volume chronology and reference guide set detailing three years of the Mexican Drug War between 2010 and 2012.

Rantburg.com and borderlandbeat.com correspondent and author Chris Covert presents his first non-fiction work detailing the drug and gang related violence in Mexico.

Chris gives us Mexican press dispatches of drug and gang war violence over three years, presented in a multi volume set intended to chronicle the death, violence and mayhem which has dominated Mexico for six years.
Click here for more information


Meet the Mods
In no particular order...


Steve White
Seafarious
Pappy
lotp
Scooter McGruder
john frum
tu3031
badanov
sherry
ryuge
GolfBravoUSMC
Bright Pebbles
trailing wife
Gloria
Fred
Besoeker
Glenmore
Frank G
3dc
Skidmark
Alaska Paul



Better than the average link...



Rantburg was assembled from recycled algorithms in the United States of America. No trees were destroyed in the production of this weblog. We did hurt some, though. Sorry.
18.205.56.183

Help keep the Burg running! Paypal: