-Lurid Crime Tales-
Staff Sgt. Rogers goes to Leavenworth
[Mil.com] RAMSTEIN AIR BASE, Germany -- An airman who used hidden cameras to film women as they undressed, bathed or used the toilet while staying in his home was sentenced to five years in jail Thursday by a court-martial here.

Staff Sgt. Andrew P. Rogers admitted at a general court-martial this week that, between November 2015 and April 2018, he used cameras hidden in alarm clocks and smoke alarms and set up in the bathroom and guest bedroom of his off-base house, to film more than half a dozen women who stayed with him or house-sat for him while he was away. The cameras were angled to capture the women's private areas as they engaged in intimate activity such as bathing or undressing, the court heard.

Some of the devices were motion-activated and connected to WiFi, allowing Rogers to view live-stream video of the women from wherever he happened to be. Other videos were saved on data cards, and Rogers would view them later on his laptop or phone, the court was told.

One of the women, who met Rogers through social media, told the court she was excited to stay at his home with her sister-in law last year, to feed Rogers' fish while he vacationed in Bali.

Rogers encouraged the women to use the bathtub and bath salts that he had, but told them not to use the bathroom's separate shower, the woman recalled being told.

She soon learned the reason for the no-shower instructions, and her discovery unraveled a dirty secret that this week ended Rogers' promising Air Force career.

Rogers pleaded guilty to six counts of indecent recording, an Article 120c violation under the Uniform Code of Military Justice. He was found guilty of a seventh specification of the same offense, but not guilty of two further, similar counts and one specification of indecent exposure.

In addition to sending him to jail for five years, military judge Lt. Col. Willie Babor gave Rogers a dishonorable discharge and demoted him to E-1. The stiff sentence was just shy of the six years requested by government prosecutors.

Rogers used his "deceptively friendly personality" to lure seven unsuspecting women to his home and then "shattered their trust one by one," recording their intimate moments to satisfy his sexual perversions, said Capt. Ryan Schmidt, one of the military prosecutors.
Posted by: Besoeker || 10/01/2019 00:00 || Comments || Link || [336086 views] Top|| File under:
-Signs, Portents, and the Weather-
Montana Indian Reservation hit with one meter of white global warming
HELENA, Mont. (AP) ‐ Some schools in Montana took their earliest snow day in memory Monday after a blizzard dumped several feet of snow, while plunging temperatures threatened crops across other parts of the Rocky Mountains in an unusually early blast of wintry weather.

Freeze warnings were in effect in parts of Utah and Idaho, and temperatures were expected to drop into the teens and 20s in those states and Montana overnight and Tuesday morning. The cold set in with the lingering fall storm system that dumped snow for three days across much of central and western Montana, including over 4 feet (1 meter) on the Blackfeet Reservation and Glacier National Park.

While parts of the Rockies were dealing with frigid temperatures and unusually early snow, warnings of extreme wildfire danger emerged in eastern Utah and much of Colorado, where temperatures as high as the mid-80s (30 degrees Celsius), gusty winds and dry air were expected to create critical conditions.

Montana Gov. Steve Bullock has declared an emergency after the storm brought heavy, wet snow and high winds that closed roads, downed trees and caused scattered power outages. The declaration allows the state to mobilize resources to help areas that were hit.

The snow and treacherous roads led to school closures Monday in Montana towns near the Rocky Mountains that received the most snow. School superintendents in some of those communities said they couldn't remember the last time they had to cancel school this early because of snow.
Posted by: Besoeker || 10/01/2019 00:00 || Comments || Link || [336080 views] Top|| File under:
One dead, 10 missing after vessel sinks in Atlantic
[PRESSTV] One crew member has been found dead and 10 others are still missing after a supply vessel operated by a French oil services group sank in hurricane conditions in the Atlantic, the ship's operator said on Monday.

The Luxembourg-flagged Bourbon Rhode, crewed mainly by Ukrainians, ran into difficulty in the Atlantic late last week as it ran into hurricane Lorenzo, and was later confirmed to have sunk.

A major search operation was then launched for the 14 people who were on board the tug supply vessel. Three crew members who had made their way onto a lifeboat were rescued on Saturday.

The Bourbon Rhode's operator, French marine logistics group Bourbon, which provides services to oil rigs, said one body had now been found but the search was continuing for the other crew members.

"The body of the missing seafarer was located by one of the aircraft involved in the search and has been recovered by one of the five vessels that came to assist," Bourbon said.

"Rescue operations are continuing to find the other crew members, with significant maritime and air search resources deployed by the French and American authorities," it added.

The ship ran close to the eye of the category 4 hurricane some 1,200 nautical miles from the French Caribbean island of Martinique.

The Ukrainian foreign ministry said "around 10" of its citizens were missing after the ship sank. "The search operation is ongoing," the ministry official, Vasyl Kyrylych, told AFP by phone.


Posted by: Fred || 10/01/2019 00:00 || Comments || Link || [336078 views] Top|| File under:
Girl who accused white boys of cutting dreadlocks at Pence school admits she made it up
[WASHINGTONTIMES] The family of a sixth-grade girl who accused three white boys at her private Christian school in Virginia of forcibly cutting her dreadlocks last week said Monday that the allegations were false.
In separate statements released by Immanuel Christian School, where Vice President Mike Pence's wife Karen Pence teaches art, head of school Stephen Danish and the family of 12-year-old Amari Allen said the widely reported incident was fabricated.
"We can now confirm that the student who accused three of her classmates of assault has acknowledged that the allegations were false," said Mr. Danish in a statement provided to the Washington Times. "We're grateful to the Fairfax County Police Department for their diligent work to investigate these allegations."
The girl, who is black, accused three unnamed white boys of pinning her down, covering her mouth, and cutting some of her dreadlocks while calling them "ugly" and "nappy," according to media reports.
She also told Fox5 in Washington, D.C., that the boys said she "didn't deserve to be here" at the school.
Her family issued a statement apologizing to the boys and their parents but did not explain why the girl made up the story, which was widely reported on local and national news outlets.
"To those young boys and their parents, we sincerely apologize for the pain and anxiety these allegations have caused," said the family's statement. "To the administrators and families of Immanuel Christian School, we are sorry for the damage this incident has done to trust within the school family and the undue scorn it has brought to the school."
The statement continued: "To the broader community, who rallied in such passionate support for our daughter, we apologize for betraying your trust. We understand there will be consequences, and we're prepared to take responsibility for them. We know that it will take time to heal, and we hope and pray that the boys, their families, the school and the broader community will be able to forgive us in time."
The private Christian school in Springfield, Virginia, where tuition is listed at about $12,000 per year, drew headlines after hiring Mrs. Pence to teach art.
"While we are relieved to hear the truth and bring the events of the past few days to a close, we also feel tremendous pain for the victims and the hurt on both sides of this conflict," said Mr. Danish. "We recognize that we now enter what will be a long season of healing."
The Fairfax County Police Department had been investigating the report, according to Fox5.
News outlets from the Daily Beast to the New York Times picked up on the story after local-news stations broadcast interviews with Allen and her grandmother, both tearfully recounting the alleged attack. NBC Nightly News dedicated a segment of its September 27 airing to Allen. And even today, a local Fox station reported that the school was deliberating the punishments to be given to the three boys.
Posted by: Fred || 10/01/2019 00:00 || Comments || Link || [336080 views] Top|| File under:
Britain
UK's Johnson denies allegations of patronage, groping
MANCHESTER, England (AP) ‐ U.K. Prime Minister Boris Johnson battled to fend off allegations of improper patronage and groping a woman as he prepared a final push Monday to fulfill his pledge to lead his country out of the European Union in just over a month ‐ and, he hopes, move British politics beyond its fracture over Europe.

Johnson sought to energize Conservative members and lawmakers ‐ weary after three years of Brexit gridlock ‐ at the party's annual conference, but he was forced to deny a journalist's claim that he had grabbed her thigh at a private lunch two decades ago.

Sunday Times columnist Charlotte Edwardes said the incident took place when she worked at The Spectator, a conservative newsmagazine, while Johnson was its editor.

Asked if the allegation was true, Johnson said: "No."

Edwardes stood by her story, tweeting: "If the prime minister doesn't recollect the incident then clearly I have a better memory than he does."
Posted by: Besoeker || 10/01/2019 06:28 || Comments || Link || [336087 views] Top|| File under:
Caucasus/Russia/Central Asia
US targets two Russians over alleged attempts to sway 2018 midterm elections
[PRESSTV] The administration of US President Donald Trump

...His ancestors didn't own any slaves...
has imposed sanctions on two Russian nationals over accusations of attempting to interfere in the 2018 US midterm elections.

The US Treasury Department said in a statement on Monday that it had blacklisted Igor Nesterov, 34, and Denis Kuzmin, 28, over links to the Internet Research Agency, an organization that US authorities claimed was tasked with spreading disinformation and false news.

"Today, the US Treasury Department's Office of Foreign Assets Control (OFAC) took action against Russian actors that attempted to influence the 2018 US midterm elections, though there was no indication that foreign actors were able to compromise election infrastructure that would have prevented voting, changed vote counts, or disrupted the tallying of votes," the statement said.

"This Administration will work tirelessly to safeguard our electoral process, and will aggressively pursue any other foreign actor that attempts to interfere in the 2020 elections," it added.

The Internet Research Agency was accused in a report by former US special counsel Robert Mueller of using social media to interfere in the 2016 US presidential election.


Posted by: Fred || 10/01/2019 00:00 || Comments || Link || [336077 views] Top|| File under:
China-Japan-Koreas
FBI arrests California man for delivering US secrets to China
[DW] A

Caliphornia, an impregnable bastion of the Democratic Party,

tour guide has been charged with delivering classified information to China. FBI Director Christopher Wray says the country poses a more serious intelligence threat to the US than any other ‐ even Russia.

US prosecutors have accused a tour guide of picking up US security secrets and delivering them cloak-and-dagger-style to Beijing. Attorney David L. Anderson said prosecutors did not know how long the suspect, 56-year-old Xuehua Peng, also known as Edward, had operated as a spy for China's State Security Ministry.

From October 2015 to July 2018,


...starting on President Obama's watch, we note...

an FBI double agent conducted "dead drops," in which, authorities say, Peng fetched information in the the Socialist paradise of San Francisco
...where God struck dead Anton LaVey, home of the Sydney Ducks, ruled by Vigilance Committee from 1859 through 1867, reliably and volubly Democrat since 1964...
Bay Area and Columbus, Georgia. Authorities say the double agent, identified only as "the Source," went to the FBI in 2015, after the State Security Ministry tried to recruit him as a spy by telling him that he could rely on "Ed," who had family and business dealings in China.

An officer told the Source that the ministry controlled "everything" about Ed's company and would "cut him off" if he misbehaved. Records list Peng as the president of US Tour and Travel in San Francisco, but news agency

news hound

s could not turn up a website for the company in an online search engine.

EVENTS IN CONTEXT
On six occasions, Peng left up to $20,000 (about €18,000) taped in envelopes in hotel drawers, authorities said. The double agent would take the cash and leave an SD card, which Peng would bring to Beijing.

Police arrested Peng at home Friday. US Magistrate Judge Joseph C. Spero ordered him held without bond. He is scheduled to return to court Wednesday and be represented by a federal public defender. If convicted, he could face up to 10 years in prison and a $250,000 (€230,000) fine.

As officials grapple with the threat of infiltrators trying to steal information from US companies, prosecutors have opened multiple cases against people suspected of spying for China. Last October, prosecutors charged a spy with attempting to steal trade secrets from several US aviation and aerospace companies. In July, FBI Director Christopher Wray testified before a Senate panel that the FBI had more than 1,000 investigations involving economic espionage and attempted intellectual property theft ‐ nearly all of which lead back to China.

John Bennett, the FBI agent in charge of San Francisco, said politics ‐ namely, the US trade war with China under the current president, Donald Trump

...His ancestors didn't own any slaves...
‐ had nothing to do with the charges against Peng. "We have criminal spies that are running around in our area of responsibility, and it's the FBI's mission to stop this," he said late Monday. "What's going on in the rest of the world, it doesn't matter to us."
A naturalized U.S. citizen working as a tour guide in the San Francisco area was charged on Monday with working as an agent of the Chinese government, providing officials there with classified material about U.S. national security, court documents show.

Xuehua Peng, also known as Edward Peng, was taken into custody on Friday in Hayward, California, and was denied bail during an initial court appearance, federal prosecutors said at a Monday morning news conference.

Peng was charged in a 22-page criminal complaint made public on Monday with acting as an agent of the People's Republic of China between 2015 and June 2018.

The criminal complaint accused Peng of being a "courier" for China, flying from his home in the San Francisco area to pick up packages for that government and delivering them to China.

Posted by: trailing wife || 10/01/2019 00:00 || Comments || Link || [336077 views] Top|| File under: Commies
Starbucks becomes latest target of Hong Kong protester rage
[DAWN] Starbucks has emerged as the latest brand to fall foul of Hong Kong's pro-democracy protesters after a family member of the local restaurant chain that owns the local franchise spoke out against demonstrators.

Multiple branches were covered with graffiti over the weekend as the city convulsed with some of the most intense

festivities

between hardcore protesters and riot police in weeks.

One cafe in the district of Wanchai was daubed with slogans saying "boycott" as well as insults to the police and Maxim's Caterers, a major Hong Kong restaurant chain that runs Starbucks outlets in the city.

The vandalism illustrates the huge pressures on international brands as Hong Kong is shaken by its worst political unrest in decades.

Beijing is piling pressure on businesses to publicly condemn the protests.

Those that do risk a protester backlash, but staying silent risks financial punishment on the mainland, a far more lucrative market.


Posted by: Fred || 10/01/2019 00:00 || Comments || Link || [336076 views] Top|| File under: Commies
Economy
Popular fashion retailer Forever 21 has filed for bankrupcy
[IMAGES.DAWN] Fashion retailer Forever 21 Inc filed for bankruptcy on Sunday, as it joined a growing list of brick-and-mortar players who have succumbed to the onslaught of e-commerce companies such as Amazon.com Inc.

Since the start of 2017, more than 20 U.S. retailers, including Sears Holdings Corp and Toys 'R' Us, have filed for bankruptcy as more customers shop online and eschew large malls.

Forever 21 said the restructuring will allow it to focus on the profitable core part of its operations and shut some international locations.

"We have requested approval to close up to 178 stores across the U.S. The decisions as to which domestic stores will be closing are ongoing, pending the outcome of continued conversations with landlords," the company said in an email statement.
Posted by: Fred || 10/01/2019 00:00 || Comments || Link || [336071 views] Top|| File under:
Home Front: Politix
Hunter Biden tied to China firm with questionable dealings
[Washington Examiner] A high-ranking Chinese businessman was charged by the Justice Department with global corruption and bribery in 2017, and the first call he made after his arrest was to Vice President Joe Biden's brother, James Biden, who thinks the call was meant for Joe Biden's son, Hunter.

Patrick Ho, the lieutenant to the founder of the multibillion-dollar Chinese conglomerate CEFC China Energy, was indicted under the Foreign Corrupt Practices Act in the Southern District of New York for his role in a global money laundering and bribery scheme aimed at government officials in Africa. The Justice Department also accused Ho of helping with Iranian sanctions evasion and working to use the Chinese company's connections to sell weaponry to Chad, Libya, and Qatar.

Ho immediately tried reaching out to the younger Biden for help because that summer, as investigators circled, Hunter agreed to represent Ho as part of Hunter's efforts to work out a liquified natural gas deal worth tens of millions of dollars with CEFC China Energy's leader Ye Jianming.

The vice president's financier brother said he was surprised by the call from Ho, but told the Chinese businessman how to get in touch with his nephew.

"There is nothing else I have to say," James Biden told the New York Times in 2018. "I don't want to be dragged into this anymore."

The lucrative deal Biden set up with CEFC China Energy fell apart when Ye Jianming disappeared after being detained by Chinese authorities in 2018, and Ho was sentenced to three years in federal prison in March.
Posted by: Besoeker || 10/01/2019 06:41 || Comments || Link || [336091 views] Top|| File under: Commies
India-Pakistan
Four more patients die of dengue fever in Rawalpindi
[DAWN] Four dengue patients died on Saturday-Sunday night while 828 suspected patients landed in the three government hospitals in the city.

Though the Punjab
1.) Little Orphan Annie's bodyguard
2.) A province of Pakistain ruled by one of the Sharif brothers
3.) A province of India. It is majority (60 percent) Sikh and Hindoo (37 percent), which means it has relatively few Moslem riots....
government is monitoring the anti-dengue campaign, the virus is spreading in the city. There are currently 631 confirmed dengue patients in the three hospitals.

The Holy Family Hospital (HFH) received 384 patients on Sunday while 287 patients arrived in Benazir Bhutto


... 11th Prime Minister of Pakistain in two non-consecutive terms from 1988 until 1990 and 1993 until 1996. She was the daughter of Zulfikar Ali Bhutto, founder of the Pakistain People's Party, who was murdered at the instigation of General Ayub Khan. She was murdered in her turn by person or persons unknown while campaigning in late 2007. Suspects include, to note just a few, Baitullah Mehsud, General Pervez Musharraf, the ISI, al-Qaeda in Pakistain, and her husband, Asif Ali Zardari, who shows remarkably little curiosity about who done her in...


Hospital (BBH) and 157 in District headquarters (DHQ) Hospital.

Husnain Jan, 17, Mohammad Sagheer, 46, from Adiala Road; Suryia Bibi, 65, from Dhoke Ellahi Bux, Amjad Tariq, 64, from Dhoke Kala Khan, and Amna Bibi, 26, from Gulraiz-II died at dengue wards of the BBH and the HFH.

Doctors said a report about the deaths had been sent to the Dengue Expert Advisory Group (DEAG) in Lahore, saying the patients were facing some other ailments too. They said DEAG would check the medical history of the patients.

Health experts feared more patients would arrive in the hospitals in coming days due to the decrease in the temperature.

"After the heavy rains, the health department should have paid attention on low-lying areas adjacent to Leh Nullah," said a doctor working in a government hospital.


Posted by: Fred || 10/01/2019 00:00 || Comments || Link || [336090 views] Top|| File under:
50 women, 28 men fall victim to karo-kari across Sindh in six months
[DAWN] Amid so many challenges faced by the law enforcement agencies and the criminal justice system, killings in the name of so-called honour, or karo-kari


...the Pak practice of murdering women on suspicion of having had 'illicit relations' with other than a close relative...


killings, mainly in rural parts of Sindh, continue unabated as more than 70 people have

bit the dust

during the first six months of the current year, it emerged on Sunday.

However,


those who apply themselves too closely to little things often become incapable of great things...


investigations into majority of such cases remain inconclusive bringing no one to justice but have allowed acquittal of a few suspects.

Official figures suggested that some 78 people were killed from January to June 2019 in different parts of Sindh in the name of karo-kari leading to registration of 65 cases. However,


Caliphornia hasn't yet slid into the ocean, no matter how hard it's tried...


more than 90 per cent cases were pending trial due to different reasons and in most cases the police probe had not reached to a conclusion.

"Among 78 victims, 50 were women and 28 men," said a source citing the data. "Total 65 FIRs have been registered in different parts of Sindh for honour killings and charge sheets in 60 cases filed. Some 57 cases are still pending with no conviction in any case. However,


a hangover is the wrath of grapes...


three people have been acquitted during the process. In most cases the suspects are close relatives of the victims."

The concern in the police hierarchy over the status of investigations into honour killing cases echoed in a recent meeting chaired by Inspector General of Police Dr Syed Kaleem Imam, who last month reviewed the progress made by police in their assignments related to karo-kari.


Posted by: Fred || 10/01/2019 00:00 || Comments || Link || [336075 views] Top|| File under: Govt of Pakistan
Four cops booked after youth dies in house raid in Lahore
[DAWN] Nawab Town police on Sunday registered a murder case against four policemen who allegedly tortured a youth during a raid at his house in Ayub Chowk locality of Nawab Town area on Saturday night.

Action was taken against Assistant Sub-Inspector (ASI) Mohammad Younis, constables Yasir, Ansar and police van driver Arshad after scores of locals staged a protest against death of 18-year-old Ashfaq in police raid.

The protesters blocked a road, burnt used tyres and shouted slogans against police, demanding action against the raiding team of Nawab Town police station. The situation remained tense in the area for hours as protesters refused to disperse till registration of a murder case against the policemen involved in the raid.

SP DENIES TORTURE ALLEGATIONS
Senior police officers later reached the spot, held negotiations with the relatives of the deceased boy and assured them that justice would be done.

Ghulam Rasool, father of Ashfaq, said in the FIR that a police team entered his Ayub Chowk residence and thrashed some of his family members.

He said the policemen also subjected his son Ashfaq to severe torture with the butts of their guns and clubs, leaving him seriously injured. Ashfaq was rushed to hospital where he succumbed to his injuries, he said, adding that his son was a fruit vendor.

It was the third incident reported in Lahore and sixth in Punjab during the last one month or so in which police had been blamed for death of a suspect. Clips of some of these incidents uploaded on social media caused further embarrassment to Punjab police high-ups.

Taking notice, Punjab Inspector General of Police Arif Nawaz Khan had issued new standard operating procedure (SOP) for all the field officers so that such incidents could be checked in future.

A police source said that the team of the Nawab Town police station had conducted the raid on a tip-off that a gambling den was being run in the area.

However, he admitted that in this particular incident, the police blatantly violated the SOPs and raided the house without getting permission from the Nawab Town SHO, resulting in death of the youth.

Saddar Division SP Ahsan Saifullah also confirmed to Dawn that the raiding team violated the SOPs. However, he said, the police personnel were nominated in the FIR for not taking permission from the SHO before raiding the "gambling den".

To a question, he said, according to the raiding team, the deceased boy suffered head injuries when he tried to flee. The SP denied torture allegations leveled against his subordinates. He claimed the postmortem report also endorsed the version of the policemen.

Ashfaq might have been died of cardiac arrest, the SP said, adding that samples of various parts of the dead body had been dispatched for lab analysis to further confirm the cause of death.


In the end, it's always cardiac arrest, isn't it?


Meanwhile, the chief minister has sought report from the IGP.
Posted by: Fred || 10/01/2019 00:00 || Comments || Link || [336077 views] Top|| File under: Govt of Pakistan
Olde Tyme Religion
Pope Could Soon Say 'I Do' to Married Priests--and Open a Schism
Another Crisis in the Church®.Really. Protestant ministers routinely marry. Rabbis routinely marry. Orthodox priests routinely marry. Mormon ministers marry. Catholic priests were allowed to marry up until the 11th century. Given the scandals of the past forty years or so, I'd call clerical marriage a good thing.
[THEDAILYBEAST] In October 2017, when Pope Francis announced a Vatican synod on the Amazon region "to identify new paths for the evangelization of God's people in that region," few people beyond those who had to attend marked it on their calendars. But over the course of the last two years, as the church prepared for the synod, which will run from Oct. 6 to 27 in Rome, it's become clear there may be no more important meeting in Francis' entire papacy.

One item among the 146 topics on the agenda listed in the 45-page working document has eclipsed all others–including the pope's focus on climate change and poverty. That is whether or not to allow married "viri probati"–men of proven virtue–to be ordained as priests for the purpose of delivering the big sacraments: baptism, confession, weddings and funerals, in far flung areas where no priests are present.

Bishop Rafael Cob, apostolic vicar of Puyo, Ecuador, who will be attending the synod in Rome, said that the Church must "respond to a concrete challenge in a concrete reality."

"The Amazon is a geographically difficult region to evangelize, first because of its distance, its inaccessibility," he told reporters at a press conference in Rome. "But there also is a lack of candidates who can or want to be priests with the issue of celibacy. So, logically, the Church is looking for new methods to respond to concrete challenges."


Posted by: Fred || 10/01/2019 00:00 || Comments || Link || [336085 views] Top|| File under:
Science & Technology
Stealthy no more?
[C4IsrNet] A German radar vendor says it tracked the F-35 jet in 2018 — from a pony farm.
Posted by: BrerRabbit || 10/01/2019 05:00 || Comments || Link || [336090 views] Top|| File under:
Who's in the News
34
[untagged]
6
Govt of Pakistan
5
Taliban
4
Commies
4
Islamic State
2
Jamaat-e-Ulema Islami
2
Moslem Colonists
2
Govt of Iraq
2
Govt of Syria
2
Govt of Iran
1
TTP
1
al-Shabaab (AQ)
1
Houthis
1
Lashkar e-Taiba
1
Sublime Porte
Bookmark
E-Mail Me
The Classics
The O Club
Rantburg Store
The Bloids
The Never-ending Story
Thugburg
Gulf War I
The Way We Were
Bio
Merry-Go-Blog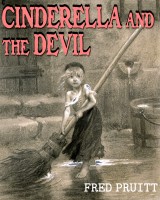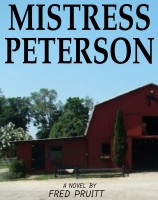 On Sale now!


A multi-volume chronology and reference guide set detailing three years of the Mexican Drug War between 2010 and 2012.

Rantburg.com and borderlandbeat.com correspondent and author Chris Covert presents his first non-fiction work detailing the drug and gang related violence in Mexico.

Chris gives us Mexican press dispatches of drug and gang war violence over three years, presented in a multi volume set intended to chronicle the death, violence and mayhem which has dominated Mexico for six years.
Click here for more information


Meet the Mods
In no particular order...


Steve White
Seafarious
tu3031
badanov
sherry
ryuge
GolfBravoUSMC
Bright Pebbles
trailing wife
Gloria
Fred
Besoeker
Glenmore
Frank G
3dc
Skidmark



Better than the average link...



Rantburg was assembled from recycled algorithms in the United States of America. No trees were destroyed in the production of this weblog. We did hurt some, though. Sorry.
35.175.107.142

Help keep the Burg running! Paypal: