'Evil' babysitter gets 270 years for sexually abusing three sisters
[NYPOST] An "evil" Oregon babysitter who sexually abused and tortured three sisters under his care has been sentenced to 270 years in prison after more than a decade of delays, federal prosecutors said.

Andrew Franklin Kowalczyk, 44, was sentenced Monday after the former Portland man was convicted on nine counts of producing child pornography in December by a jury that deliberated for just 20 minutes following his four-day trial, the US Attorney's Office for the District of Oregon announced Monday.

Kowalczyk, who was originally indicted in February 2008, changed attorneys more than 12 times throughout the case and filed extensive motions to suppress evidence.

He also allegedly tried to have a fellow inmate kill Assistant US Attorney Scott Kerin.

"What this defendant did to these children is simply unexplainable," Kerin said in court on Monday, according to The Oregonian. "In terms of the sexual exploitation and abuse of children, this defendant is the worst this courthouse has ever seen."

Kowalczyk plied the girls ‐ an 8-year-old and a set of 2-year-old twins ‐ with toys, food, gifts and motel rooms in Portland, where the girls stayed with him in 2005 as their mother searched for an apartment or sold crack cocaine, the newspaper reports.

Kowalczyk, who had been a family friend, was arrested in 2007 on unrelated charges in Washington state. A subsequent search of his bags revealed roughly 650 images and videos of child porn, according to the newspaper.

Investigators published some of the non-pornographic images that appeared to be homemade in an attempt to track down the victims. The girls' mother later told

Sherlocks

that she knew Kowalczyk as a friend of her brother whom she met in 2003 and that he had regular access to her children, federal prosecutors said.

The eldest of the three sisters said in court Monday that she's still having nightmares and suffers from extreme guilt for not shielding her younger siblings from Kowalczyk's sadistic abuse, according to The Oregonian.

"Andrew is evil itself," the woman, now 23, told a judge. "He deserves to rot in prison for the devilish things he's done to me and my baby sisters."

The younger girls, meanwhile, do not remember the "horrific things" Kowalczyk did to them, but remain in state custody and struggle with anger toward their mother for leaving them in his care, their attorney said.

Kowalczyk, a 480-pound, wheelchair-bound man, flipped his middle finger at a judge as he was led out of court by four deputies, The Oregonian reports.

"You're a corrupt piece of [expletive],'" Kowalczyk told the judge.


Posted by: Fred || 09/11/2019 00:00 || Comments || Link || [336097 views] Top|| File under:
Former top FEMA official busted for taking bribes after Hurricane Maria
[NYPOST] A former top official in the Federal Emergency Management Agency was arrested on Tuesday for allegedly taking bribes from the head of a company who received $1.8 billion in federal contracts to repair Puerto Rico's power grid after Hurricane Maria devastated the island in 2017.

Ahsha Tribble, a deputy regional administrator, another former FEMA official, Jovanda Patterson, and Donald Keith Ellison, the former president of COBRA Acquisitions, were charged in a 15-count indictment.

Patterson, Tribble's deputy chief of staff, steered contracts to COBRA and left FEMA in July 2018 for a job at the energy company, the court documents say.

"These defendants were supposed to come to Puerto Rico to help during the recovery after the devastation suffered from Hurricane Maria. Instead, they decided to take advantage of the precarious conditions of our electric power grid and engaged in a bribery and honest services wire fraud scheme in order to enrich themselves illegally," Rosa Emilia Rodríguez-Vélez, the US attorney in Puerto Rico, said in a statement.

The charges implied that Tribble, who oversaw the restoration of the island's electrical system for FEMA, and Ellison were romantically involved and documented how they traveled together and often stayed in the same room between October 2017 and April 2019.

Ellison, who had a two contracts for recovery work from the Puerto Rico Electric Power Authority, enticed Tribble with gifts, including a helicopter tour of the Caribbean island, helping her get an apartment in New York, hotel rooms in Fort Lauderdale and Charlotte, N.C., first-class air tickets from San Juan to New York, and use of his credit card, the indictment released Sept. 3 says.

In return, she used her influence to "secure favorable treatment" of COBRA by pressuring PREPA executives to speed-up payments to the company and assign work to Oklahoma-based COBRA that could have been done by PREPA workers.

In February 2018, after an explosion at a transmission center that knocked out power for several towns, Tribble pushed PREPA to hire COBRA to make the repairs even though the costs would be much higher than if the agency used its own employees.

PREPA eventually paid COBRA more than $600,000 for the work.

Tribble sent Ellison a chain of emails between her and a PREPA consultant about payments PREPA owed COBRA with "$200M behind in payment to Cobra – stop work looming again" in the subject line.

Tribble also relayed sensitive information she received as part of her FEMA position to Ellison that he wouldn't otherwise have been able to get.

For example, she forwarded an email to Ellison she received back from "Individual C."

Tribble in the original email to the person wrote "this is a draft but you can see where we are going" and included a Microsoft Word document titled "PR Electrical Grid – Standardization Modernization and Hardening of Infr…"

She communicated with Ellison using her private email account, her own cellphone, a disposable cellphone, sending messages through SMS texts, photographs and Applei Messages instead of through her FEMA accounts.

In another email sent in February 2018, Tribble asked Ellison about her request for him to find her a place to live in New York.

"Yes, ma'am, I got it and have somebody on it already," he wrote back, according to the documents.

FEMA said in a statement that it is "fully cooperating with federal investigators" and take allegations of employee misconduct "extremely seriously."


Posted by: Fred || 09/11/2019 00:00 || Comments || Link || [336072 views] Top|| File under:
Cops name two suspects in $4M Diamond District heist
[NYPOST] Cops released the names Tuesday of two of the three bandits who they say stuck up a Diamond District jewelry store in a brazen, broad-daylight heist.

Jaysean Sutton, 39, and Pedro Davila, 27, were being hunted by police in connection with the $4 million robbery of Avianne & Co. Jewelers at 28 W. 47th St. on Aug. 26, according to the NYPD.

The Post previously reported that cops had zeroed in on two of the potential thieves through the department's facial recognition unit.

Shocking surveillance video from inside the jewelry store — which caters to high-end clientele, such as rappers Lil Wayne and Nicki Minaj — captured the moment a dapper robber pulled his gun on store employees.

The gang tied up the workers and shoved diamond chains and other pieces of jewelry into a duffel bag.

The NYPD referred questions of any prior arrests to the city's district attorneys.


Posted by: Fred || 09/11/2019 00:00 || Comments || Link || [336066 views] Top|| File under:
-Signs, Portents, and the Weather-
Elephant injures 18 during Buddhist pageant in Lanka
[DAWN] An elephant taking part in a Buddhist pageant in Sri Lanka has run berserk, injuring at least 18 people.

Video on Derana Television of Saturday night's pageant in Kotte, near Colombo, showed an elephant in a procession suddenly running forward. Terrified people scattered, with some running into an elephant at the front of the procession. That elephant became violent and ran, pushing onlookers. A man riding on the elephant fell off and narrowly escaped being trampled.

Officials from two hospitals said on Monday that 18 injured people received treatment and 16 had been discharged. Of the remaining two, one is being observed for possible abdominal damage and the other is being treated for an injured ear, they said.

Ornately decorated elephants are a major attraction in Sri Lankan Buddhist pageants. Wealthy families own captive elephants as a symbol of their prosperity.


Posted by: Fred || 09/11/2019 00:00 || Comments || Link || [336082 views] Top|| File under:
Married man's death during sex on business trip ruled a 'workplace accident'
[NYPOST] A married man who died of a heart attack after having sex on a business trip in

La Belle France

was ruled to have been the victim of a workplace accident ‐ making his company financially responsible, according to reports.

Engineer Xavier X was found dead in his hotel room in Meung-sur-Loire shortly after having sex with a local woman he'd just met, according to the Times of London.

Lawyers for his bosses at the

Gay Paree

ian railroad construction company TSO insisted he was not performing duties when he had the heart attack ‐ blaming the "adulterous sex act that he had had with a complete stranger," according to the report.

But appeals court judges ruled that an employee on assignment "is entitled to their employer's protection for the duration of their mission ... whether or not the accident takes place as part of a professional activity or as an act of normal life," the report said.

They held up a 2016 lower court ruling in the case that stated, "A sexual encounter is an act of normal life like taking a shower or eating a meal," according to the Times.

That means the February 2013 death of Xavier X, whose surname was not released, is officially an "accident du travail," which entitles the victim's family to benefits from both the state and employer.

Any partners and children will receive a monthly benefit of up to 80 percent of his salary until what would have been his retirement age and then a share of his pension.


Posted by: Fred || 09/11/2019 00:00 || Comments || Link || [336082 views] Top|| File under:
Africa Subsaharan
Kenyan Orders Mentorship of 'Incompetent' Cuban Slave Doctors
[BREITBART] Kenyan doctors are decrying a government memorandum ordering them to mentor "incompetent" Cuban slave doctors as they cannot be trusted to work alone, noting that they opposed importing more doctors to the African country when so many native medical professionals are out of a job, Diario de Cuba reported on Monday.

The Spanish newspaper, citing Kenya's Daily Nation, noted that Kenyan Health Secretary Susan Mochache reportedly issued the memorandum on August 7, but the Nation first made it public this weekend.

An alleged copy of the memorandum circulating in Kenyan media sources indicates that the government expected the Cuban doctors to be of high enough quality to mentor the Kenyans, but that the results of that project have "not been optimal" and that the government now needs for the reverse to happen to ensure that citizens' health care does not suffer from the Cuban doctors' inability to do their jobs.

The Daily Nation coupled the revelation of the memorandum with reports at the local level of Cuban slave doctors being unable to diagnose common diseases without the help of Kenyan doctors and being demoted for "incompetence," fueling frustration among Kenyan doctors.

The Cuban communist regime makes an estimated $11 billion exporting doctors around the world. Upon leaving the country, the doctors receive a meager "living stipend" and have severe restrictions imposed on their mobility, contact with their families, and freedom of expression. The Castro regime keeps 75 percent of their salaries, and a doctor who chooses to leave the program is banned from entering Cuba for eight years.

Cuban doctors who have defected from the program have referred to it as slavery, and human rights advocates have compared it to prostitution.

The Daily Nation disclosed that the memorandum was directed to Kenyan medical superintendents, ordering them to make Kenyan doctors mentor their Cuban counterparts, and suggested that the order has "given credence to the concerns earlier raised by local medical practitioners that the programme was ill-advised."


Posted by: Fred || 09/11/2019 00:00 || Comments || Link || [336098 views] Top|| File under: Commies
Britain
Parliament Votes Against Early Election as BoJo Reaffirms He Will Not Seek Brexit Extension
[BREITBART] The United Kingdom will not face fresh national elections in the short term after Parliament voted against submitting itself to the approval or otherwise of the British people for the second time, as the Prime Minister insisted he would not permit another Brexit extension and the longest Parliament in modern history was finally suspended.

In an eventful Parliamentary day, the last in this session before a fix week break into mid-October, Boris Johnson
...pro-Brexit British prime minister, succeeding no-Brexit Theresa May. BoJo is noted as much for his sparkling personality and his hair as for his Conservative policies....
's minority government failed for the second time to have itself dissolved for fresh election. While the Parliamentary arithmetic has rendered the government unable to govern making in ordinary constitutiona times snap elections essential, the opposition appears to be weaponising the chaos, preventing a vote to force through a Brexit delay leading to a cancellation.

Despite Parliament voting to legally compell the government to seek a Brexit extension from the Europe

...the land mass occupying the space between the English Channel and the Urals, also known as Moslem Lebensraum...
an Union, even going as far as to hold a whole emergency debate on whether the Prime Minister would follow the new law or not, Boris Johnson twice vowed he would not accept a Brexit extension.

Speaking after the snap election vote failed to pass in the early hours of Tuesday morning, the Prime Minister slammed the opposition for shirking national elections.
Posted by: Fred || 09/11/2019 00:00 || Comments || Link || [336095 views] Top|| File under:
Caribbean-Latin America
Colombia Mourns Conservative Mayoral Candidate as FARC War Heats Up
[BREITBART] Orley García, conservative candidate for the mayorship of Toledo, Antioquia, Colombia, became the latest victim of suspected Marxist FARC terrorism, dying after being shot 13 times, El Tiempo reported Sunday.

García joins Karina García Sierra, mayoral candidate killed while campaigning in Cauca, and Betsaida Montejo Pérez, who survived a grenade attack on her home in San Calixto, where she is running for mayor. The three are the latest victims of an active

liquidation

campaign by the
Revolutionary Armed Forces of Colombia
FARC or FARC-EP, is either a Marxist-Leninist revolutionary guerrilla organization or a drug cartel based in Colombia. It claims to represent the rural poor in a struggle against Colombia's wealthier classes, and opposes United States influence in Colombia, neo-imperialism, monopolization of natural resources by multinational corporations, and the usual raft of complaints. It funds itself principally through ransom kidnappings, taxation of the drug trade, extortion, shakedowns, and donations. It has lately begun calling itself Bolivarian and is greatly admired by Venezuela's President-for-Life Chavez, who seemingly fantasizes about living in the woods and kidnapping people himself. He provides FARC with safe areas along the border.
(FARC) and the National Liberation Army (ELN), communist narco-terrorist organizations active in the country.

Under former President Juan Manuel Santos, Bogotá legalized the FARC as a political party and granted it ten seats in the Colombian Senate uncontested. Two of the men who received those seats,

Lions of Islam

"Jesús Santrich" and "Iván Márquez," appeared in a video two weeks ago announcing that, despite the peace deal agreement, the FARC would once again take up arms and kill people who stood in the way of its vast cocaine empire.

The disintegration of the FARC deal followed the arrest this year of Santrich, who is still technically a senator, for allegedly trying to smuggle 10,000 kilograms of cocaine into the United States after signing the 2016 peace deal.

The nominal head of the FARC, the terrorist "Timochenko," has publicly opposed the new war and claimed that 90 percent of FARC

Lions of Islam

have given up violence. Many mainstream media sites refer to the FARC leadership that called for a new war on the Colombian government as "dissidents" because "Timochenko" has not joined them.

Santos won the 2016 Nobel Peace Prize for legitimizing the FARC.

El Tiempo, one of Colombia's largest newspapers, reported on Sunday that García was shot "over ten times" and taken as quickly as possible to a nearby hospital, but "due to his critical state, it became necessary to transport him to the regional capital," Medellín. He died on the flight over.


Posted by: Fred || 09/11/2019 00:00 || Comments || Link || [336082 views] Top|| File under: Commies
Caucasus/Russia/Central Asia
Russian nuclear missile with 'unlimited' range to be ready by 2025
[CNBC] ◘ Russia's nuclear-powered missile with so-called unlimited range will be ready for war within the next six years, a slightly accelerated timeline than previously reported, according to a U.S. intelligence assessment.

◘ The revelation of the new, more ambitious timeline for the missile comes even though the Kremlin has yet to secure a successful test over multiple attempts, according to sources with knowledge of a U.S. intelligence report.

◘ It also comes on the heels of a mysterious explosion off Russia's northern coast, which killed five scientists and sparked fears that Moscow had tested the missile in question, called Burevestnik.


Remember the flying nuclear reactor that explodes ? It killed some scientists too. Before not flying.

Burevestnik, also known as Skyfall


Barbara Broccoli is not suing


has been tested once earlier this year and prior to that, the weapon was tested four times between November 2017 and February 2018, each resulting in a crash.

The U.S. determined that the longest test flight lasted just more than two minutes, with the missile flying 22 miles before losing control and crashing. The shortest test lasted four seconds and flew for five miles. The tests apparently showed that the nuclear-powered heart of the cruise missile failed to initiate and, therefore, the weapon was unable to achieve the indefinite flight Putin bragged about.

Last March, Russian President Vladimir Putin unveiled several hypersonic weapons, as well as Burevestnik. Putin said it was nuclear powered and had unlimited range.
Yeah, it can go round and round the earth while Vlad makes up his mind.

More at the link .
Posted by: Dron66046 || 09/11/2019 13:34 || Comments || Link || [336070 views] Top|| File under:
North Korea fires 2 projectiles after offering talks with US
[IsraelTimes] North Korea

...hereditary Communist monarchy distinguished by its truculence and periodic acts of violence. Distinguishing features include Songun (Army First) policy, which involves feeding the army before anyone but the Dear Leadership, and Juche, which is Kim Jong Il's personal interpretation of Marxism-Leninism, which he told everybody was brilliant. In 1950 the industrialized North invaded agrarian South Korea. Twenty-one countries of the United Nations eventually contributed to the UN force opposing the invasion, with the United States providing around 90% of the military personnel. Seventy years later the economic results are in and it doesn't look good for Juche...
launches two projectiles toward the sea, South Korea's military says, hours after the North offered to resume nuclear diplomacy with the United States but warned its dealings with Washington may end without new US proposals.

The launches and demand for new proposals are apparently aimed at pressuring the United States to make concessions when the North Korea-US talks restart. North Korea is widely believed to want the United States to provide security guarantees and extensive relief from US-led sanctions in return for limited denuclearization steps.

The North Korean projectiles fired from its South Phyongan province, which surrounds its capital city of Pyongyang, fly about 330 kilometers (205 miles) across the country and in the direction of the waters off its east coast, according to South Korea's Joint Chiefs of Staff and Defense Ministry.


Congrats, guys — you killed the ocean.

The military says South Korea will monitor possible additional launches. The JCS doesn't immediately say whether the weapons are ballistic missiles or rocket artillery. "More detailed analysis is needed to determine the exact specifications," JCS

front man

Kim Joon-rak says.

Tuesday's launches are the eighth round of launches since late July and the first since August 24. The previous seven launches have revealed short-range missile and rocket artillery systems that experts say would potentially expand Pyongyang's capabilities to strike targets throughout South Korea, including US military bases.
Posted by: trailing wife || 09/11/2019 00:00 || Comments || Link || [336088 views] Top|| File under: Commies
George Soros offers rare praise for Trump and how he's handled Huawei in the trade war
[CNBC] In a Wall Street Journal op-ed, liberal billionaire financier George Soros

...either Ernst Stavro Blofeld or Auric Goldfinger come true...
offered some rare praise of President Trump for his policies around China and Huawei.
But Soros said he worries that Trump will reverse his own strategies to use Huawei as one of his "bargaining chips" in trade talks with China in the run-up to the 2020 election.

Soros said Huawei should not be removed from the U.S. entity list without Congress' consent.
Posted by: Fred || 09/11/2019 00:00 || Comments || Link || [336083 views] Top|| File under: Commies
Economy
Moody's Downgrades Ford to 'Junk' Status on Weak Outlook
[BREITBART] Moody's downgraded Ford's credit rating to speculative or "junk" status on Monday, citing the company's weak financial outlook as it embarks on an ambitious restructuring.

Characterizing the auto giant's current overhaul as "unprecedentedly large and challenging," the ratings agency slashed Ford's debt to the non-investment-grade "Ba1" — saying prospects for its cash flow and profit margins through the 2020-2021 period were poor.

Ford's performance has eroded "during a period in which global automotive conditions have been fairly healthy," Moody's said.

"Ford now faces the challenges of addressing these operational problems as demand in major markets is softening and as the auto industry is contending with an unprecedented pace of change relating to vehicle electrification, autonomous driving, ride sharing and increasingly burdensome emission regulations."

However, Ford "does have a sound balance sheet and liquidity position from which to operate," said Moody's senior vice president Bruce Clark.

The US automaker faces operational inefficiencies in all key regional markets, as well as a much-diminished outlook in China, which has seen profits sink from more than $1 billion in 2016 to a major loss, according to Moody's.

Ford has made progress in lowering costs in China but the outlook is still uncertain because of an "increasingly competitive" auto market and the country's weaker near-term growth rates, Moody's said.


Posted by: Fred || 09/11/2019 00:00 || Comments || Link || [336099 views] Top|| File under:
India-Pakistan
Senate Human Rights body summons Punjab IG over 'custodial deaths'
[DAWN] Taking notice of the recent incidents of custodial deaths, the Senate Functional Committee on Human Rights has summoned the Punjab
1.) Little Orphan Annie's bodyguard
2.) A province of Pakistain ruled by one of the Sharif brothers
3.) A province of India. It is majority (60 percent) Sikh and Hindoo (37 percent), which means it has relatively few Moslem riots....
inspector general of police on Thursday (Sept 12).

The agenda for the meeting issued by the Senate Secretariat shows that the committee headed by Pakistain Peoples Party (PPP) Senator Mustafa Nawaz Khokhar has also summoned the district police officer (DPO) of Rahim Yar Khan for a briefing on the death of Salahuddin Ayubi, a suspected ATM robber, who died in police custody on Sept 1 within days of his arrest.

Talking to Dawn, Mr Khokhar said that when the meeting of the committee had been convened there was only one incident of custodial death, but now two more incidents from Lahore had been reported. He said the agenda for the meeting would be modified and the senior police officials would also be asked to brief the committee on the alleged custodial deaths of two accused ‐ Aamir Masih and Amjad Ali ‐ in Lahore.

Mr Khokhar expressed concern over the rise in the incidents of custodial deaths and said the committee would play its due role in stopping such happenings.


Posted by: Fred || 09/11/2019 00:00 || Comments || Link || [336076 views] Top|| File under: Govt of Pakistan
2 men held for allegedly raping school girl in Shangla
[DAWN] Shangla police on Tuesday arrested two suspects for allegedly raping a 10-year-old school girl in Lilonai area of Shangla district.

According to the FIR registered against the two suspects a day earlier, the girl came to Alpuri

cop shoppe

along with her father and reported that the two men had raped her on Sept 5 when she was returning from school to home.

"Both the accused caught me and took me to cornfields where they sexually assaulted me," the school girl said.

She further said in her statement that after sexually assaulting her, the two men showed her a knife and gave her Rs200. The victim said that the two warned her of death if she revealed her ordeal to anyone.

According to the girl, she could not immediately tell anyone since her parents were not home. She said she informed her parents about the rape after they returned.

Police

front man

, Umar Rehman, told Dawn that doctors in the district headquarters hospital in Alpuri have confirmed to police that the girl was raped. He said police lodged an FIR under sections 376, 506, 48 and 53, and investigation is underway.

Reported cases of child abuse in the country increased by 11 per cent in year 2018 compared to 2017, with more than 10 children suffering some form of abuse every day in Pakistain last year, a report released by the NGO Sahil revealed.


Posted by: Fred || 09/11/2019 00:00 || Comments || Link || [336073 views] Top|| File under:
Iraq
Sixteen Dead, 75 Injured in Stampede at Iraqi Shiite Muslim Shrine
[BREITBART] A human stampede of Shiite Muslim pilgrims at a major shrine in the Iraqi city of Karbala claimed 16 lives on Tuesday and left dozens more injured, the health ministry said.

The shrine stands around 100 kilometres (60 miles) south of Baghdad, said spokesman Saif al-Badr, stressing that the toll was not final among those who were there to mark the holy day of Ashura.

It is the deadliest stampede in recent history during Ashura, when Shiite pilgrims from around the world swarm Karbala to commemorate the death of Mohammed's grandson.

According to Shiite belief, Imam Hussein went knowingly to his death at the hands of Yazid's forces in what is now Iraq in a bid to expose the corruption and irreligiosity of his rule.
The anniversary is a national holiday in Afghanistan, Iran, Iraq, Lebanon, Bahrain, and Pakistan, and typically involves public expressions of mourning.

The Ashura festivities were marked by tragedy in Iraq's holy city of Karbala after more than 30 pilgrims died and another 100 were wounded in a stampede when a walkway collapsed.

Some Muslims mark the day with the practice of Tatbir, in which a sword or scourge is used to draw blood in remembrance of the innocent blood of Husayn.

Many who take part in the practice believe it cleanses them of their sins.

Posted by: Fred || 09/11/2019 00:00 || Comments || Link || [336107 views] Top|| File under:
Who's in the News
35
[untagged]
7
Arab Spring
4
Commies
3
Govt of Pakistan
3
Govt of Iran
3
Hezbollah
2
Hamas
2
al-Nusra
2
Islamic State
2
Moslem Colonists
2
Palestinian Authority
1
Sublime Porte
1
Muslim Brotherhood
1
Govt of Syria
1
Govt of Iraq
1
Taliban
Bookmark
E-Mail Me
The Classics
The O Club
Rantburg Store
The Bloids
The Never-ending Story
Thugburg
Gulf War I
The Way We Were
Bio
Merry-Go-Blog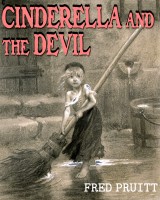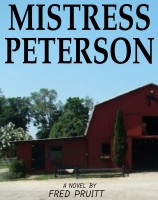 On Sale now!


A multi-volume chronology and reference guide set detailing three years of the Mexican Drug War between 2010 and 2012.

Rantburg.com and borderlandbeat.com correspondent and author Chris Covert presents his first non-fiction work detailing the drug and gang related violence in Mexico.

Chris gives us Mexican press dispatches of drug and gang war violence over three years, presented in a multi volume set intended to chronicle the death, violence and mayhem which has dominated Mexico for six years.
Click here for more information


Meet the Mods
In no particular order...


Steve White
Seafarious
tu3031
badanov
sherry
ryuge
GolfBravoUSMC
Bright Pebbles
trailing wife
Gloria
Fred
Besoeker
Glenmore
Frank G
3dc
Skidmark



Better than the average link...



Rantburg was assembled from recycled algorithms in the United States of America. No trees were destroyed in the production of this weblog. We did hurt some, though. Sorry.
35.175.107.142

Help keep the Burg running! Paypal: