-Lurid Crime Tales-
NYPD Arrested A Man With Gas Cans Walking Into St. Patrick's Cathedral
[NBC] A man carrying two gas cans, lighter fluid and lighters tried to enter St. Patrick's Cathedral in New York City on Wednesday but was stopped by a security officer and taken into custody, an NYPD official said.

"Nothing happened inside the cathedral," the Archdiocese of New York said in a statement.

There was no fire, but there were people inside and the building was open at the time of the incident. Three senior law enforcement officials said the man may be emotionally disturbed.

The archdiocese said that "the individual was stopped as he tried to come into the cathedral," and he was turned over to police.

The incident comes days after the historic Notre Dame Cathedral in Paris burned in what officials in France say they think could be an accident, and renovation work was being done at the time it broke out. Police said that the NYPD maintains a robust security presence at the Cathedral at all times, but that the department had added to that in recent days.

Law enforcement sources told NBC News that the man taken into custody is Marc Lamparello, 37, of New Jersey. Lamparello is listed as a doctoral candidate and adjunct lecturer in City University of New York's philosophy department.


Posted by: Besoeker || 04/18/2019 06:18 || Comments || Link || E-Mail|| [6472 views] Top|| File under:
Suspect Allegedly Undresses in 12-Year-Old's Bedroom, Gets Shot Six Times
[BREITBART] A suspect who allegedly broke into a 12-year-old's bedroom in Louisville, Kentucky, was confronted by the homeowner then shot six times.

WDRB reports the 12-year-old got under her blankets and texted her mother to let her know the suspect was allegedly in her room.

Her mother, Tina Burton, said, "She hid under the cover, turned her light down, turned her volume down on her phone to text me. When she peeked under the cover to see where he was at, she got up and

bravely ran away

. She went to the back room. And I think that was really brave and smart of her.

The suspect allegedly walked to the kitchen in his underwear, where he was confronted by Burton's boyfriend, Ali Bracey. There was a physical altercation with Burton finally retrieving a gun and handing it to Bracey, who shot the suspect repeatedly.
Posted by: Fred || 04/18/2019 00:00 || Comments || Link || E-Mail|| [6492 views] Top|| File under:
Man, 29, who 'beat transgender woman' after a minor traffic incident in Texas was offered $200 to carry out the horrific attack, police say
[Daily Mail, where America gets its news]
Edward Thomas, 29, was arrested Sunday for assaulting Muhlaysia Booker, 23


Booker told police she accidentally hit a car in a Dallas parking lot on Friday


The other driver claims he ran Booker off the road to stop her from fleeing


Booker said the unidentified driver held her at gunpoint and demanded money


A crowd gathered to watch the altercation and someone offered to give Thomas $200 to attack Booker, according to an arrest affidavit


Video showed a man believed to be Thomas throwing Booker to the ground and repeatedly punching her as other people joined in kicking her


The assault victim was eventually helped up and taken to a hospital by a group of women where she told police attackers used homophobic slurs while hitting her


Thomas is charged with aggravated assault causing a serious bodily injury


The driver Booker hit is named as a suspect in the case but has not been arrested
Don't hit someone's car if you don't want to get beat up. Dressing like a girl is no shield.
Posted by: Skidmark || 04/18/2019 00:00 || Comments || Link || E-Mail|| [6466 views] Top|| File under:
-Signs, Portents, and the Weather-
Scientists Restore Some Function In The Brains Of Dead Pigs
[NPR.ORG] The brains of dead pigs have been somewhat revived by scientists hours after the animals were killed in a slaughterhouse.


We seen dis movie!


The Yale University research team is careful to say that none of the brains regained the kind of organized electrical activity associated with consciousness or awareness. Still, the experiment described Wednesday in the journal Nature showed that a surprising amount of cellular function was either preserved or restored.

The implications of this study have staggered ethicists, as they contemplate how this research should move forward and how it fits into the current understanding of what separates the living from the dead.

"It was mind-blowing," says Nita Farahany, who studies the ethics of emerging technologies at Duke Law School. "My initial reaction was pretty shocked. It's a groundbreaking discovery, but it also really fundamentally changes a lot of what the existing beliefs are in neuroscience about the irreversible loss of brain function once there is deprivation of oxygen to the brain."

The brain is extremely sensitive to a lack of oxygen and shuts down quickly. But researchers have long known that viable cells can be removed from post-mortem brains hours after death, says Nenad Sestan, a neuroscientist at the Yale School of Medicine in New Haven, Conn.

Such cells can be studied in a lab dish, Sestan says, "but the problem is, once you do that, you are losing the 3D organization of the brain."

He and some colleagues wondered whether it might be possible to study brain cells while leaving them in an intact organ. Doing so meant somehow supplying them with oxygen, nutrients and various other cell-protective chemicals.


The scientists have spent the past six years developing a technique to do that, testing their methods on around 300 pig heads they obtained from a local pork processing center.


Scanning for Democratic voters now within reach.


"This really was a shot-in-the-dark project," says team member Stefano Daniele. "We had no preconceived notion of whether or not this could work."

After deciding on the final version of their technology, which they call BrainEx, they did a detailed study using 32 pig heads. Daniele says that while at the slaughterhouse, he and fellow researcher Zvonimir Vrselja flushed the brains to clear out residual blood and to cool down the tissue.

Back at the lab, they removed the brains from the pigs' heads and placed the isolated brains in an experimental chamber. The researchers hooked key blood vessels up to a device that pumped in a specially formulated chemical cocktail for six hours, starting about four hours after the pigs had been killed.

These brains ended up looking dramatically different from pig brains that were left alone to deteriorate. "We found that tissue and cellular structure is preserved and cell death is reduced. In addition, some molecular and cellular functions were restored," Sestan says. "This is not a living brain, but it is a cellularly active brain."

The researchers' approach offers a new way to study brain diseases or injuries in the lab and to explore the basic biology of the brain. "We could actually answer questions that we can't now," Vrselja says.

"This is a real breakthrough for brain research. It's a new tool that bridges the gap between basic neuroscience and clinical research," agrees Andrea Beckel-Mitchener of the National Institute of Mental Health who works with the BRAIN Initiative. The BRAIN Initiative, which started in 2013 to accelerate neuroscience research, provided funding for the work.
Posted by: Fred || 04/18/2019 00:00 || Comments || Link || E-Mail|| [6469 views] Top|| File under:
Transgender student, 19, whose 'childhood dream' was to join the military, loses college scholarship because of Trump's ban
[Daily Mail, Where America Gets Its News] Map Pesqueira, 19, was given an ROTC scholarship to the University of Texas


Now, he has been told it is ineffective because he won't be able to join the military when he graduates


Map was Maddie until last year when he underwent reassignment surgery on the upper half of his body


He has started hormone therapy and has legally changed his name and gender


The teenager wants to carry on studying but cannot afford it without the scholarship


The US Naval Academy is also banning transgender people from 2020 onwards


On Friday, a federal ban on transgender people joining the military went into effect
Posted by: Fred || 04/18/2019 00:00 || Comments || Link || E-Mail|| [6469 views] Top|| File under:
West Africa immigrant says two men assaulted, robbed him because of his MAGA hat
[THEBLAZE] Germantown, Maryland: Police arrested 27-year-old Jovan Crawford and 25-year-old Scott Duncan Roberson after they reportedly assaulted and robbed a West African immigrant for wearing his "Make America Great Again" hat in public.


Were they wearing Jussie Smollett hats?


Authorities charged the two men with assault and robbery for the incident, which took place in Germantown, Maryland, over the weekend.

Atsu Nable, who emigrated from West Africa in 2007 and became an American citizen, said that he supported the Republican Party since he moved to the U.S., and became a fan of President Donald Trump when he announced his presidential campaign.

Nable told WTTG-TV that he was walking on a city street when Crawford and Roberson approached him and began berating him for wearing the trademark red cap. He added that one of the suspects hit him from behind.

"I was like, 'Why are you doing that?' You know? We don't have to do this," Nable explained. He said the two men responded by telling him that the hat is "not any good."

"And then they started punching me on my head," Nable added. Unafraid, Nable said he told the suspects that he was permitted to have his own opinions and express them in a manner in which he sees fit. Nable explained that he attempted to walk away from the suspects but that they wouldn't let up on him until he fell to the ground.

Nable said that in addition to berating him, following him, and striking him, they also destroyed his headphones and attempted to grab his cell phone.

According to the outlet, eyewitnesses to the attack phoned authorities. Two police officers discovered the suspects at a nearby basketball court attempting to hide.

WJZ-TV reported that authorities charged Crawford with robbery, conspiracy to commit robbery, attempt theft $100 to under $1,500, second-degree assault, and malicious destruction of property with a value less than $1,000.

Authorities charged Roberson with robbery, conspiracy to commit robbery, attempt theft $100 to under $1,500, and second-degree assault.

Despite the scare, Nable remains firm in his beliefs, and told the station that he attended Trump's campaign events and offered to help when the president was inaugurated in Jan. 2017. He said that he wears his hat all the time.

"I came [to the U.S.] for freedom," he told WTTG.


Posted by: Fred || 04/18/2019 00:00 || Comments || Link || E-Mail|| [6472 views] Top|| File under:
German Energy company realizes spending on Green Energy in Germany is stupid so pours billions into US green energy
[CWN] German utility RWE expects to spend heavily in the U.S. green energy market as it maps out its future as a global renewables champion after its pending asset swap with peer E.ON.

"We expect to spend several billions of euros on the expansion of the U.S. renewables business in the next few years," chief financial officer Markus Krebber told Reuters in an interview.

RWE is trying to shed its image as coal-heavy, closing many of its German plants in return for compensation that is yet to be negotiated, and has demonstrated the bulk of its future profits will come from renewables.

Krebber said its global spending would focus on onshore wind and photovoltaics (PV) in the United States and Europe, where offshore wind spending would be significant too, with PV also highly relevant in Australia.

By taking over the renewable energy assets of subsidiary Innogy and of E.ON within the sector carve-up, RWE will develop into Europe's third-biggest renewables company and the world's number five, with installed capacity of 10 gigawatts.

Globally, "we will invest more than 1.5 billion euros (per year), and this could be as much as 2.5 billion euros with partners' money", Krebber said.

RWE on Wednesday increased its credit line with a consortium of 27 international banks to 5 billion euros ($5.7 billion) in order to fund the renewables business integration.

In the United States, it will inherit a 3 GW renewables portfolio from its two German peers and seek to expand that to 8 GW.

The main emphasis would be on onshore wind between the Great Lakes and down to the Gulf of Mexico, Krebber said.

RWE would develop and construct the assets itself, not invest in existing ones.

Investment conditions in U.S. renewables are attractive because prices for plants have come down, while remuneration for production will be lucrative even after federal tax credits expire.


Posted by: 3dc || 04/18/2019 00:00 || Comments || Link || E-Mail|| [6495 views] Top|| File under:
Caribbean-Latin America
US sanctions on Venezuelan bank aimed at Maduro
[APNEWS] The U.S. says it's imposing sanctions on the Central Bank of Venezuela. The Trump administration says the bank has been instrumental in propping up the government of Venezuela's president, Nicolas Maduro

Venezuela's attempt at producing a Muammar Qadaffy...
President Donald Trump


...New York real estate developer, described by Dems as illiterate, racist, misogynistic, and what ever other unpleasant descriptions they can think of, elected by the rest of us as 45th President of the United States...


's national security adviser John Bolton says the move is aimed at restricting U.S. transactions with the bank and cutting off the bank's access to U.S. currency.

Bolton says the action is meant to be a warning to others, including Russia, against deploying military assets to Venezuela to help Maduro stay in power.

The Kremlin has rejected U.S. calls for Moscow to withdraw its military specialists from Venezuela. Russia says they are there to honor obligations under previous arms contracts. Bolton says Russia has conducted several military flights to Venezuela carrying 35 tons of unknown cargo and 100 military personnel.
Posted by: Fred || 04/18/2019 00:00 || Comments || Link || E-Mail|| [6464 views] Top|| File under: Commies
Ex Peruvian president dies after shooting himself in the head moments before arrest
[RT] Former Peruvian President Alan Garcia has died after shooting himself in the head as police arrived at his home to arrest him. The ex-president was rushed to hospital, but doctors could not save him.

As

coppers

knocked on his door on Wednesday morning, Garcia shut himself in his room and shot himself in the head. The former leader was rushed to hospital, reportedly suffered multiple cardiac arrests during surgery, and died several hours later.

Peruvian president Martin Vizcarra confirmed Garcia's passing, sending his condolences to the late leader's family and loved ones.

Global corruption scandal

[CNN] Garcia was accused of receiving kickbacks from one of Latin America's largest construction firms -- the Brazil-based company Odebrecht -- during the building of an electric train for the Lima metro while he was president during his second term. He has denied the claims.

In his most recent tweet, posted on Tuesday, Garcia said there was "no shred of evidence" against him, accused Peruvian prosecutors of "SPECULATION," and said he had "never sold out and that is proven."


"I intend to contest these false charges from the afterlife"



Posted by: Fred || 04/18/2019 00:00 || Comments || Link || E-Mail|| [6472 views] Top|| File under:
China-Japan-Koreas
North Korea calls for Pompeo to be dropped from talks; tests tactical weapon
SEOUL (Reuters) - North Korea said on Thursday it no longer wanted to deal with U.S. Secretary of State Mike Pompeo and said he should be replaced in talks by someone more mature, hours after it announced its first weapons test since nuclear talks broke down.

The North's official KCNA news agency quoted senior foreign ministry official Kwon Jong Gun as warning that no one could predict the situation on the Korean peninsula if the United States did not abandon the "root cause" that compelled North Korea to develop nuclear weapons.

The statement came shortly after North Korea announced that leader Kim Jong Un had overseen the testing of a new tactical guided weapon, which KCNA said has a "peculiar mode of guiding flight" and "a powerful warhead".

It was the North's first weapon test since talks in Vietnam between Kim and U.S. President Donald Trump in late February broke down over conflicting demands by North Korea for sanctions relief and by the United States for North Korea to abandon its nuclear program.
Posted by: Besoeker || 04/18/2019 06:30 || Comments || Link || E-Mail|| [6471 views] Top|| File under:
China Threatens to Turn Taiwan Into Another Lebanon
[NATIONALINTEREST.ORG] Beijing has a warning for Taiwan: toe the line or we'll do to you what Israel has done to

Leb

‐bomb you to pieces.

That warning came after U.S. national security adviser John Bolton complained that Chinese J-11 fighters crossed the middle line of the Taiwan Strait, which somewhat unofficially demarcates control of the waters between China and Taiwan. It marked the first time in almost twenty years that Chinese aircraft have done this, with Taiwanese fighters scrambling to intercept them.

China's pro-government Global Times newspaper predictably denounced the U.S. denunciation, taking aim at several occasions over the last year‐and most recently in March‐when U.S. warships passed through the Taiwan Straits to dispute China's assertion that it has

illusory sovereignty

over the waterway (and Taiwan island, too).

"Washington is choosing the wrong place, time and opponent to flex its muscle in Taiwan Straits," warned Global Times. If the U.S. military stations forces in Taiwan, China will attack, the article said. If the U.S. sells advanced fighters like the F-16V to Taiwan, the People's Liberation Army will respond.

What's interesting are what those responses might be. "The PLA has many choices, including crossing the 'middle line,' flying over the Taiwan island and even turn Taiwan into a

Leb

-like situation," the newspaper said. "These choices don't necessarily lead to war. They are enough to force Taiwan authorities to readjust their radical policies."

But what exactly does "turn Taiwan into a

Leb

-like situation" mean? The name "

Leb

" has become a byword for a couple of highly unpleasant fates for a nation. One is vicious civil war, when a country disintegrates into a homicidal mosaic of feuding ethnic, religious and political factions. The Lebanese Civil War raged from 1975 to 1990 and killed 150,000 people.

But it's unlikely that China could punish Taiwan by fomenting civil war (

Leb

was a tinderbox waiting to explode). It's more likely that Global Times meant the other meaning of "

Leb

," which is a state that is constantly pummeled by its more powerful neighbor.

Beginning in the 1960s, Israeli jets and commandos entered

Leb

to target Paleostinian

bad boy

groups. In 1978 and 1982, Israel launched ground invasions and occupied southern

Leb

for twenty years. Now it is the turn of Syria, which has been hammered for the last couple of years by hundreds of Israeli air strikes on Iranian forces in the country.

Is the suggestion that Chinese aircraft and missiles will do the same by hitting Taiwan at will, if Beijing is displeased by Taiwanese actions such as hosting U.S. forces or buying new fighter aircraft? "China could punish perceived Taiwanese misbehavior at will (presumably with air and missile strikes) as Israel has done in the past with targets in

Leb

," RAND Corp. analyst Andrew Scobell told the National Interest.

"What Global Times meant is that the Chinese PLA has overwhelming advantages against Taiwan's armed forces that a fight between the two would resemble a fight between the Israel Defense Forces and Hezbollah in

Leb

," said Adam Ni, an expert on the Chinese military. "The assumption is that the PLA would bring Taiwan to its knees, through air and missile strikes, airborne operations, amphibious invasion, cyberattacks, and blockades."

But if that's the assumption, then Chinese hardliners are missing the point of "

Leb

ization."

The Israelis could hit Lebanese territory for decades because the Lebanese state was too weak to do anything more than protest. With rise of the Iranian-armed Lebanese group Hezbollah and its arsenal of rockets aimed at Israel, those raids have mostly stopped (though Israeli aircraft still overfly

Leb

). Syria today can't do much more than fire some anti-aircraft missiles at Israeli planes, because the Syrian military is too weak to engage in a war with Israel.

Taiwan's military is vastly overmatched by its neighbor China. Yet for a smaller island nation, Taiwan packs a fairly respectable military punch. More important, it's backed by the United States, which has poured much prestige into Taiwan's security.

China certainly has the capability to use force against Taiwan. But unlike

Leb

and Syria, Taiwan and the United States can hit back.


Posted by: Fred || 04/18/2019 00:00 || Comments || Link || E-Mail|| [6472 views] Top|| File under: Commies
N. Korean leader visits military unit for first time in 5 months
[EN.YNA.CO.KR]
North Korean leader Kim Pudge Jong-un


...the overweight, pouty-looking hereditary potentate of North Korea. Pudge appears to believe in his own divinity, but has yet to produce any loaves and fishes, so his subjects remain malnourished...


has made a surprise visit to an air force unit and reviewed a flight exercise, the official news agency reported Wednesday, in his first public inspection of military activities in five months.

During the visit to the Unit 1017 of the Air and Anti-aircraft Force of the Korean People's Army on Tuesday, Kim ordered pilots to "take off and perform difficult and complicated air combat actions," the Korean Central News Agency (KCNA) said.

"Noting that while passing by the unit he abruptly dropped in at the unit in order to learn about the flight drill of a pursuit assault plane group, Supreme Leader Kim Jong-un said it is important to make a sudden inspection of the regular readiness of unit as a fight of the air and anti-aircraft field is waged without previous notice," KCNA said.

Kim also expressed "great satisfaction over the excellent readiness to carry out any combat task irrespective of conditions and environment," the report said.

The visit was Kim's first reported military activity after he supervised a "newly developed ultramodern tactical weapon test" in November.


Posted by: Fred || 04/18/2019 00:00 || Comments || Link || E-Mail|| [6495 views] Top|| File under: Commies
North Korea media reports new tactical weapon test
[Mercury] SEOUL ‐ North Korean leader Kim Jong Un oversaw the testing of a new type of tactical guided weapon on Wednesday, state media Korean Central News Agency (KCNA) said on Thursday.


"Illudium Q-36 Explosive Space Modulator"


It is North Korea's first public weapons test since the second U.S.-North Korea summit in Hanoi ended with no agreement in February.

KCNA did not describe exactly what the weapon is, including whether it was a missile or another type of weapon, but "tactical" implies a short-range weapon, as opposed to the long-range ballistic missiles that have been seen as a threat to the United States.

Nevertheless, the missile has a "peculiar mode of guiding flight" and "a powerful warhead," KCNA said.

Kim said "the completion of the development of the weapon system serves as an event of very weighty significance in increasing the combat power" of the North Korean army, according to KCNA.

Last year, Kim had also overseen a test of an unidentified "tactical weapon" in November, according to state media, which could protect North Korea like a "steel wall."

Last year, Kim had said North Korea will stop nuclear tests and launches of intercontinental ballistic missiles, because Pyongyang's nuclear capabilities had been "verified."



Related: UK The MAIL - North Korea tests 'powerful' warhead for the first time since Kim Jong Un's historic summit with Trump
Posted by: Besoeker || 04/18/2019 00:00 || Comments || Link || E-Mail|| [6467 views] Top|| File under: Commies
Cyber
Facebook says it uploaded email contacts of up to 1.5 million users
(Reuters) - Facebook Inc said on Wednesday it may have "unintentionally uploaded" email contacts of 1.5 million new users since May 2016, in what seems to be the latest privacy-related issue faced by the social media company.


Since May 2016 was it? Nothing to do with the Presidential Election or spying on Trump campaign personnel I am sure. Something in the forthcoming Mueller report ?


In March, Facebook had stopped offering email password verification as an option for people who signed up for the first time, the company said. There were cases in which email contacts of people were uploaded to Facebook when they created their account, the company said.

"We estimate that up to 1.5 million people's email contacts may have been uploaded. These contacts were not shared with anyone and we are deleting them," Facebook told Reuters, adding that users whose contacts were imported will be notified.

The underlying glitch has been fixed, according to the company statement.

Business Insider had earlier reported that the social media company harvested email contacts of the users without their knowledge or consent when they opened their accounts.

When an email password was entered, a message popped up saying it was "importing" contacts without asking for permission first, the report said.

Facebook has been hit by a number of privacy-related issues recently, including a glitch that exposed passwords of millions of users stored in readable format within its internal systems to its employees.

Last year, the company came under fire following revelations that Cambridge Analytica, a British political consulting firm, obtained personal data of millions of people's Facebook profiles without their consent.
Posted by: Besoeker || 04/18/2019 02:25 || Comments || Link || E-Mail|| [6470 views] Top|| File under:
Down Under
Muslim sect leaders shout and heckle as they are fined $100,000 for illegally clearing land to build a religious compound
[Daily Mail, where America gets its news]
Muslim Diwan al Dawla guild built a religious 'retreat' at Colo, north of Sydney


No development approval was ever sought from the Hawkesbury City Council


Brothers Mustapha and Diaa Kara-Ali were told to stop work on the hideaway


The Lebanese-born siblings claimed they were exempt from Australian laws because their group was a religious charity.


Pair ignored the Land and Environment Court and were charged with contempt


They pleaded guilty, were fined more than $100,000 and laughed leaving court
Posted by: Bright Pebbles || 04/18/2019 05:54 || Comments || Link || E-Mail|| [6464 views] Top|| File under: Moslem Colonists
Europe
German cathedral expert explains how fireproofing should be done
[DW] Following the Notre Dame fire, the former master builder of Cologne

...the largest city in North Rhine-Westphalia and the fourth populated city in Germany....
's cathedral, Barbara Schock-Werner, told DW why cathedrals aren't insured and how Cologne's fire-fighting system differs to that of Notre Dame.


If everyone built and maintained like the Germans, the world would be a safer, more comfortable place.
Posted by: trailing wife || 04/18/2019 00:00 || Comments || Link || E-Mail|| [6469 views] Top|| File under:
India-Pakistan
Two arrested for trying to sell girl to elderly man
[DAWN] SWABI: The police have placed in durance vile
Drop the rosco, Muggsy, or you're one with the ages!
two persons for being part of a plan to sell a teenage girl to an aged person from Muzaffargarh district of Punjab.

Parmuli

cop shoppe

inspector Liaqat Shah told Dawn on Tuesday that Mukhtiar Khan, an uncle of the 14-year-old girl named Rumaisa, after coming to know about the plan that his brother, Bakhtair Khan, a heroin addict, had sold his daughter to an elderly man, Ghulam Haider, reached the

cop shoppe

for thwarting the bid.

The police official said Tariq Saeed of Harichand area of Charsadda was the main actor in the plan who wanted to sell the girl to the Muzaffargarh man.

He said Haider's brother, Sadiq, and Saeed were on way to Purmuli to finalise the arrangements for taking the girl to Muzaffargarh, but police arrested the both from Shewa Bridge area two days ago.


Posted by: Fred || 04/18/2019 00:00 || Comments || Link || E-Mail|| [6498 views] Top|| File under:
Science & Technology
Star Wars redux as US tries to 'Engineer a Race Where There's None'
[SpaceDaily] NASA's Moon-landing plans, as they were depicted by the agency, consist in developing a blueprint on how to get astronauts to the lunar surface in the next five years, but the announcement has caused a stir worldwide, given Trump's prior directive to build up a special Space Force within the Department of the Air Force.

In an interview after a speech he delivered at a workshop on potential astrophysics missions on 1 April, NASA Administrator Jim Bridenstine made an eye-popping announcement that he hopes to develop an initial plan within the next couple of weeks for sending a manned vehicle to the surface of the Moon by 2024, four years ahead of schedule.

The announcement came on the heels of Vice President Mike Pence announcing the new goal of landing humans at the south pole of the moon by 2024 in his 26 March speech in Huntsville, noting that NASA already had such a plan. Bridenstine said that the initiative Pence mentioned referred to the earlier goal of humans on the moon by 2028, however, now they are working quickly to push it forward.
Continued on Page 49
Posted by: 746 || 04/18/2019 00:00 || Comments || Link || E-Mail|| [6501 views] Top|| File under:
Singapore Collaborates With Volocopter To Add Air Taxis To Its Skyline
[BENZINGA] Volocopter, the German autonomous air taxi company, is working with the Singapore authorities to introduce air taxis over the city state's skies, with pilot runs set to be underway this year. The Civil Aviation Authority of Singapore (CAAS) unveiled details at the Rotorcraft Asia trade show – test trials will be done in the southern part of Singapore and over water to ensure maximum safety during the run.

Tan Chun Wei, the deputy director of transformation programmes at CAAS, explained, "We are going to take off where we land. For the first phase, it's very much experimental. For a start, it is going to be over water, and we are going to work with Volocopter on the safety aspects to ensure that even flying over water, it wouldn't pose a public or even aviation risk. The landing spot will be somewhere in the southern part of Singapore."

Singapore has consistently been at the forefront of futuristic transportation, while enacting laws that make transportation within the country both fluid and incredibly organized. In a report last year by McKinsey, the city-state ranked number one among 24 major cities around the world in terms of seamless urban transportation systems. It led the other cities in the primary parameters of availability, affordability, efficiency, sustainability and convenience.

With a population of 5.6 million people and a density of over 20,000 people per square mile, Singapore has the compulsive need to innovate within its transportation corridor and has successfully pushed a system that has worked exceedingly well despite the traffic volume.

However, planning for steady population and economic growth, the country is now looking towards the skies as a transit possibility of the future. The Volocopter is an autonomous vertical take-off and landing (VTOL) aircraft that can be controlled either by a pilot on a joystick or can be remotely controlled from the ground. An essential part of the initial test runs would be to determine which mode would be more relevant to the country's transportation needs.

Though the Volocopter looks like a cross between a helicopter and a drone, the vehicle is essentially a drone because of its computers and mechanics. The initial runs will also help authorities determine if they could pursue different possibilities within the urban mobility niche – for instance, using Volocopters as drones to move freight.

The rise of e-commerce and the subsequent increase in consumer expectations on expedited delivery times has warranted the use of innovative last-mile solutions and warehouse automation, stretching supply chains taut. Potentially, drone delivery systems are the next phase of the last-mile delivery expansion; this system is already being used in mainstream e-commerce delivery across China.


It was my experience one could get rapidly by subway, bus, taxi, walking & car anywhere in Singapore. It's not a large place. It's not clear, other than status, why this is needed. Singapore would achieve more by upgrading its TV broadcast from low-res analog to 4K digital.

Status is a good enough reason for many silly and expensive things.



Posted by: Fred || 04/18/2019 00:00 || Comments || Link || E-Mail|| [6489 views] Top|| File under:
Who's in the News
40
[untagged]
5
Commies
4
Islamic State
3
Moslem Colonists
2
Taliban
2
Sublime Porte
1
Arab Spring
1
Govt of Iran Proxies
1
Govt of Iran
1
Muslim Brotherhood
1
Human Trafficking
1
PLO
Bookmark
E-Mail Me
The Classics
The O Club
Rantburg Store
The Bloids
The Never-ending Story
Thugburg
Gulf War I
The Way We Were
Bio
Merry-Go-Blog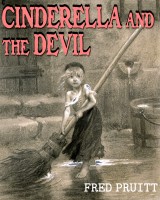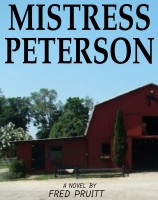 On Sale now!


A multi-volume chronology and reference guide set detailing three years of the Mexican Drug War between 2010 and 2012.

Rantburg.com and borderlandbeat.com correspondent and author Chris Covert presents his first non-fiction work detailing the drug and gang related violence in Mexico.

Chris gives us Mexican press dispatches of drug and gang war violence over three years, presented in a multi volume set intended to chronicle the death, violence and mayhem which has dominated Mexico for six years.
Click here for more information


Meet the Mods
In no particular order...


Steve White
Seafarious
Pappy
lotp
Scooter McGruder
john frum
tu3031
badanov
sherry
ryuge
GolfBravoUSMC
Bright Pebbles
trailing wife
Gloria
Fred
Besoeker
Glenmore
Frank G
3dc
Skidmark
Alaska Paul



Better than the average link...



Rantburg was assembled from recycled algorithms in the United States of America. No trees were destroyed in the production of this weblog. We did hurt some, though. Sorry.
18.206.14.36

Help keep the Burg running! Paypal: