-Lurid Crime Tales-
Wells Fargo Banker Worked in Sinaloa Cartel Money Laundering Scheme, Say Feds
[Breitbart] A former Wells Fargo banker was arrested by FBI agents on Wednesday, for allegedly participating in an international money laundering conspiracy connected to Mexican cartels.

The United States Department of Justice (DOJ) announced the arrest of Luis Fernando Figueroa, 30, for allegedly taking part in an international money laundering conspiracy tied to cartels based in Tijuana, Mexico. Figueroa was arrested in San Diego.

According to the indictment and other public records, the international money laundering organization cleaned approximately $19.6 million in narcotics proceeds on behalf of Mexican-based drug trafficking organizations, including the Sinaloa Cartel, between 2014 and 2016. Figueroa's arrest marks the latest in a string of recent indictments. Between January and March 2018, seven alleged leaders of this organization were charged and arrested in San Diego. Five of those pleaded guilty. Figueroa made his initial court appearance Thursday, according to the DOJ.

The money laundering organization reportedly recruited individuals to serve as "funnel account holders" and open personal accounts with Wells Fargo Bank and others. "Couriers" traveled to San Diego, Los Angeles, and other U.S. cities where they picked up and transported varying amounts of cash, say federal investigators.
Posted by: Besoeker || 11/17/2018 04:10 || Comments || Link || [336073 views] Top|| File under: Narcos
National Guard soldier arrested, charged with smuggling Mexican nationals into US
[Army Times] As migration-related news coverage continues to center around U.S. troops deploying to the U.S.-Mexico border in anticipation of the migrant caravan's long-awaited arrival, one service member has reportedly gone against the security grain by smuggling Mexican migrants into the United States.

California National Guardsman Pfc. Edward Jair Acosta-Avila was arrested Nov. 10 when his car was stopped near San Diego, California, about two miles north of the U.S.-Mexico border, USA Today reported.

After pulling over Acosta-Avila's Honda Accord, Customs and Border Protection agents apprehended five individuals, including three undocumented Mexican nationals who were discovered hiding under a blanket in the back seat.
Posted by: Besoeker || 11/17/2018 00:27 || Comments || Link || [336062 views] Top|| File under:
-Land of the Free
House Democrats Outline Gun Control Agenda for 116th Congress
[NRL-ILA] With anti-gun Democrats back in control of the House of Representatives come January, now is the time to prepare for a new onslaught on the Second Amendment. Emboldened by the mere thought of controlling the lower chamber, we are already seeing the warning signs of what will come for the next two years.

First, virtually all Democrat leadership positions are likely to be filled by long-time anti-gun zealots, such as former Speaker Nancy Pelosi (D-CA). Similarly, key committees will surely be chaired by extremists with long histories of supporting any and all legislation designed to diminish the rights of law-abiding gun owners.

In other words, if you can imagine a new, draconian restriction on guns, gun owners, firearm parts and accessories, or ammunition, expect it to not only be introduced, but to be given a hearing. Also expect the anti-gun legacy media to openly fawn over these efforts. The same goes for any old proposals that have already been introduced and rejected, or even implemented and later repealed or abandoned after proving to be ineffective.

At the top of the list, of course, will be banning semi-automatic firearms. Extremists will try to ban America's most popular rifle, the AR15, as well as any other semi-automatic rifle. The standard magazines that come with these rifles, as well as any that are sold separately that are deemed "too big," will also be the target of bans. Most semi-automatic handguns and shotguns will also be swept into these bans.

"Universal" background checks are also a priority for anti-gun Democrats. In fact, Nancy Pelosi even promised to support criminalizing the private transfer of firearms if Democrats were given control of the House. Pelosi and her ilk will try to exploit all of the recent tragic shootings that have taken place in order to promote "universal" background check while ignoring the fact that none of them would have been impacted by such a scheme. The firearms in all of these horrific crimes were acquired through either the federally-mandated background check, or even more restrictive state systems.

There are many reasons to not trust Pelosi, but when it comes to her pledge to attack law-abiding gun owners, you can take that to the bank.

Democrats who have been chomping at the bit for years to push their anti-gun agenda in the House have made it very clear your rights are fair game, and they have said they will not waste any time once they seize the reins of control.

Along with semi-auto bans and "universal" background checks, expect to see attempts to tax firearms and ammunition out of the grasp of the average American. Through incompetence or malice, these legislative proposals will be so poorly drafted that it will be impossible for law-abiding gun owners to even attempt to comply with their byzantine provisions.

As an example, one need only look to the most recent gun control bill introduced in Congress. H.R. 7115, the so-called "3‐D Firearms Prohibitions Act." Attentive readers will probably notice that the bad drafting started with the title: we live in a three-dimensional world; so all firearms are necessarily "3-D." Despite the title, the bill doesn't seem to ban all firearms, however, it's provisions are so poorly drafted and show such a incredible lack of understanding of firearms that it likely does ban nearly any part intended for use in a modern semi-automatic firearm. Even simple pins and springs seem to fall within the provisions of the bill.

While 7115 is unlikely to move in the current Congress, it will likely be on the agenda next year. But that's just the start.

Ultimately, the Second Amendment will likely be under a more severe attack over the next two years than perhaps it has ever seen. With some sources showing that as many as one in five likely voters in Democrat primaries would like to see the Second Amendment repealed, it's likely that some members of Congress will attempt to oblige.


Posted by: Besoeker || 11/17/2018 07:14 || Comments || Link || [336082 views] Top|| File under:
Africa Subsaharan
Train kills 10 cows as residents invade site with cutlasses
[PUNCH] Residents of Kajola Community in Ogun State on Friday freely took beef from 10 cows that were killed by a train.

According to NAN, some residents, including commercial motorcyclists and passersby, used knives and machetes to take away pieces of meat from the lifeless cows.

The train, which took off from Lagos, was heading to its final destination, Kajola Terminus, when it ran over the cows which were crossing a rail track at 11.50 am.

The cows were believed to be searching for food when they were killed by the train. However, no human life was lost in the accident.

Some of the residents said that the herders had been warned to desist from bringing the animals close to the track. They also noted that the meat would have been wasted if residents had not taken it home.

One of the residents, Mr. Adeola Paseda, said that he took beef that would last his family for at least one week.

"I am one of the residents that got there first; I have meat that can last us for a week," he said.

Mrs. Bola Akanni, who was carrying a basin of beef, said, "Times are hard; if we do not take the meat, it will mean that we have wasted an opportunity."

Another resident of the area, Mr. Fatai Akeem, said that he was sad to see pieces of beef littering the track.

"I watched as people took meat and put in basins; they took them to their houses. The herders lost a lot because they did not listen to suggestions that they should not bring their cows too close to the track," he said.
Posted by: Besoeker || 11/17/2018 07:51 || Comments || Link || [336085 views] Top|| File under:
Passengers in Zimbabwe caught in bus fire; 40 killed
[DAWN] Fire swept through a passenger bus in Zim-bob-we, killing more than 40 people and injuring at least 20, some of whom suffered severe burns, authorities said on Friday.

A photograph posted on Twitter by the Zim-bob-we

Red Thingy

shows the remains of the bus that was completely incinerated late Thursday. The

Red Thingy

said its teams responded to a "horrific accident" involving a bus heading to neighbouring South Africa at around midnight.

"Combustible material was allowed onto the bus, thus causing a conflagration which entrapped, scalded and consumed innocent passengers," President Emmerson Mnangagwa said in a condolence message.

Mnangagwa said the government should "take appropriate measures which comprehensively deal with this growing menace on our roads".

The accident happened in Gwanda district, about 550 kilometres south of Harare, Zim-bob-we's capital.

Police spokeswoman Charity Charamba confirmed a

corpse count

of more than 40.


Posted by: Fred || 11/17/2018 00:00 || Comments || Link || [336082 views] Top|| File under:
Britain
UN rights expert warns Brexit could push more Brits into poverty
[France24] Britain's impending divorce from the European Union could drive more people in the UK into poverty unless the government takes action to shield the most vulnerable, the UN Special Rapporteur on extreme poverty and human rights warned Friday.

Philip Alston's comments came at the end of a 12-day visit to Britain, where he visited nine cities and met with citizens, frontline workers, and officials from a range of political parties in local, devolved and UK governments.

During his visit, Alston spoke to people directly affected by poverty, including some who depend of food banks and charities to survive, homeless families and people who have sold sex in exchange for shelter.

According to the UN, several studies show that the British economy will be worse off following Brexit, scheduled to be triggered at the end of next March.

In his statement, Alston said that the British government is treating the risks Brexit poses to the 14 million people in Britain currently living in poverty as a mere "afterthought".

"In the fifth richest country in the world, this is not just a disgrace, but a social calamity and an economic disaster, all rolled into one," he said.

Alston said that after years of progress, the poverty risk in Britain is now on the rise, with homelessness up 60 percent since 2010, and child poverty predicted to rise by 7 percent between 2015 and 2022.

The UN envoy said that policies implemented by successive governments have led to "the systematic dismantling of the social safety net [and} inflicted great misery unnecessarily, especially on the working poor, on single mothers struggling against mighty odds, on people with disabilities who are already marginalised, and on millions of children who are locked into a cycle of poverty from which many will have great difficulty escaping."
Posted by: Besoeker || 11/17/2018 08:21 || Comments || Link || [336082 views] Top|| File under:
Caribbean-Latin America
Argentinian submarine found in the Atlantic a year after going missing
The story of the sub's mission was always sketchy


[NYPost] Authorities in Argentina found a submarine that sank off the coast of the country almost exactly a year ago, killing 44 crewmen aboard, officials said.
"found" via American Technology
The vessel was found more than 2,600 feet deep in waters off the coast of the Valdes Peninsula in Argentina, the country's navy said in a statement released early Saturday.

The statement said a remote-operated American ship that was hired for the search effort made "positive identification" of the downed submarine.

The discovery comes just two days after families of the 44 missing sailors held a ceremony to mark the one-year anniversary of the day the vessel sunk on Nov. 15, 2017.

On the anniversary, President Mauricio Macri said the Argentine government has an "absolute and non-negotiable commitment" to find "the truth."


suuuure


An explosion on the vessel caused by a "concentration of hydrogen" likely downed the submarine, the navy said at the time.
Posted by: Frank G || 11/17/2018 09:17 || Comments || Link || [336072 views] Top|| File under:
ELN Now Present in Half of Venezuela
[InSightCrime] Recent ELN attacks against the Venezuela military in the state of Amazonas and civilian miners in the state of Bolívar reflect the Colombian guerrilla group's growing power and add to a series of events during 2018 that demonstrate its presence in at least half of the country.

On November 4, Colombia's National Liberation Army (Ejército de Liberación Nacional ‐ ELN) attacked the Bolivarian National Guard (Guardia Nacional Bolivariana ‐ GNB) in the Venezuelan state of Amazonas, leaving three officers dead and 10 wounded. The attack was in response to the arrest of four ELN members, including one of the group's top leaders, Luis Felipe Ortega Bernal, alias "Garganta," who has an Interpol blue notice issued against him.

When they arrested Garganta, authorities found several identification documents in his possession. One of them was a form of identification used by Venezuelan citizens to obtain government-subsidized services, in this case under the false name of Gabriel Alfonso Ariza Suárez.

The attack ‐ one of the most significant confrontations between the ELN and Venezuelan forces in recent years ‐ elicited a statement from Colombia's foreign ministry, while Venezuelan Defense Minister Vladimir Padrino only managed a delayed and noncommittal tweet on social media. He denounced the presence of any armed group in the country, never mentioning the ELN as the criminal organization that perpetrated the violent act.
Posted by: Besoeker || 11/17/2018 07:06 || Comments || Link || [336074 views] Top|| File under: Commies
Tijuana Overflowing with migrants colonists
[CBSNews8] TIJUANA ‐ After traveling more than a month and walking for thousands of miles, nearly 2,000 migrants have arrived in Tijuana ‐ all hoping to cross into the United States, but a tall fence and several border agents stand between them and their hopes.

Another 2,000 migrants are set to arrive this weekend in Tijuana, but not all residents in the city are welcoming the caravan.

While some migrants have secured a place in a shelter, others in the caravan have had to stay in tents set up on sidewalks.

One migrant told News 8 he only had the clothes he was wearing and has had no water or food. "No tengo nada, (I have nothing)," he said.

Jorge Castro is the Border Angels director. On Friday, Castro traveled to Tijuana with a van loaded with donations from San Diegans. "We have some teddy bears with messages to keep fighting for the children."

Other donations included coloring books, socks and blankets.

While many of the migrants may have started the asylum-seeking process, it will be a long undertaking that could last for months. Many have signed a tattered book provided by Mexican authorities as a way of "getting in line" to seek asylum.

Customs would not give News 8 the exact number of migrants who have requested asylum, however, Castro said the waiting list is up to 1,000 people.

Further, according to Castro, immigration officers are only able to see 30 to 40 individuals a day.

To make matters worse, the migrants' arrival has been met with backlash from some Tijuana residents. Fights have broken out with some residents throwing beer cans and stones ‐ telling migrants to go back home.


My emphasis. These people were sold a bill of goods. The caravan organizers told them they were going to the United States. They're not going to the United States. Tijuana is the end of the line and Tijuaneros are not happy about it. Video, pictures and more text at link.
Posted by: Abu Uluque || 11/17/2018 00:00 || Comments || Link || [336062 views] Top|| File under:
China-Japan-Koreas
N. Korea to expel US citizen who 'illegally entered' country: KCNA
[AlAhrqm]
North Korea has decided to expel a US citizen who illegally entered the country last month, Pyongyang's official KCNA news agency said Friday.

The man, identified as Lawrence Bruce Byron, had been

in jug

after crossing into North Korea from China on October 16, it said.

"While being questioned, he said he had illegally entered the country under the command of the US Central Intelligence Agency," KCNA said.

"Relevant authorities have decided to expel him from the country," it added.

A man with the same name was tossed in the clink
You have the right to remain silent...
in South Korea while trying to sneak over the inter-Korean border in November last year.

Byron, who is in his late 50s and from Louisiana, was later deported back to the US.

Media reports said he told South Korean officials he sought to facilitate talks between North Korea and the United States, although he is a private citizen.

It is rare for North Korea to release an American detainee so swiftly and it comes amid stalled negotiations over Pyongyang's nuclear programme.

From journalists to missionaries, most Americans held by North Korea have been released after high-profile interventions.

The reclusive regime freed three US detainees in May in an apparent goodwill gesture before a summit between North Korean leader Kim Pudge Jong-un


...the overweight, pouty-looking hereditary potentate of North Korea. Pudge appears to believe in his own divinity, but has yet to produce any loaves and fishes, so his subjects remain malnourished...


and US President Donald Trump


...New York real estate developer, described by Dems as illiterate, racist, misogynistic, and what ever other unpleasant descriptions they can think of, elected by the rest of us as 45th President of the United States...


in Singapore.

The three men travelled home with Secretary of State Mike Pompeo and were greeted by Trump on their arrival at an air base near Washington.

Currently, there are no known US detainees held by the rigid communist state.

At their historic Singapore summit, Trump and Kim signed a vaguely worded document on denuclearisation of the peninsula.

Progress has since stalled as Washington and Pyongyang spar over the meaning of the document.
Posted by: trailing wife || 11/17/2018 00:16 || Comments || Link || [336079 views] Top|| File under: Commies
Cyber
Senate bill takes aim at illegal robocalls
[engadget] Three senators have proposed new legislation aimed at deterring robocall scams. The Telephone Robocall Abuse Criminal Protection, or TRACED, Act would give the FCC broader authority to penalize those that violate telemarketing restrictions, give the commission a longer window in which to act and establish an interagency working group that would explore additional actions that might deter robocall scams going forward.

"As the scourge of spoofed calls and robocalls reaches epidemic levels, the bipartisan TRACED Act will provide every person with a phone much needed relief," Senator Ed Markey (D-MA), a cosponsor of the proposed legislation, said in a statement. "It's a simple formula: call authentication, blocking and enforcement, and this bill achieves all three."

With this legislation, the statute of limitations on penalties for robocall violations would be extended from two years to three, and the FCC would be instructed to propose new rules aimed at protecting individuals from receiving calls or messages from those using unauthenticated numbers. Further, an interagency working group -- which would be made up of both federal agencies and state entities such as the Departments of Justice, Commerce, State and Homeland Security, the FCC, the FTC, the Consumer Financial Protection Bureau and state attorneys general -- would be tasked with providing Congress with recommendations regarding both prevention and prosecution of robocall violations as well as strategies for how federal agencies might implement those recommendations.

Additionally, the TRACED Act would require the FCC to ensure voice service providers implement call authentication frameworks that can verify incoming calls are legitimate before they reach consumers.
Posted by: Besoeker || 11/17/2018 08:50 || Comments || Link || [336068 views] Top|| File under:
Sweden may become latest country to annul child marriages
[NBC] Swedish lawmakers are set to vote on a proposed crackdown on child marriage next week ‐ a move echoing measures taken by a host of countries in the wake of Europe's refugee crisis.

A current ban on marriages for people under 18 would be extended, if the bill is approved, to invalidate such unions of foreigners carried out abroad. Couples who wish to stay together will have to wait until 18 to remarry.

The potential law and others are widely seen as a reflection of the challenges involved in integrating the more than one million migrants who have arrived in Europe since 2015.

"We need to let children be children no matter if they are from Sweden or another country," said My Hellberg, from TRIS, or the Young Women's Rights Society, which runs shelters and campaigns against domestic abuse perpetrated in the name of "honor" for bringing shame on families.

Child marriage disproportionately affects girls, and increases their chances of dropping out of education, living in poverty and becoming victims of domestic violence.

The number of underage married asylum-seekers and refugees across Europe is not known, however, and rights groups estimate that many unions go unrecorded.
Posted by: Besoeker || 11/17/2018 07:38 || Comments || Link || [336094 views] Top|| File under: Moslem Colonists
India-Pakistan
Passenger sets luggage on fire to protest cancelled flight
[DAWN] A passenger on Thursday set his luggage on fire in protest against his flight being cancelled at the Islamabad International Airport (IIA).

Gilgit-bound Pakistain International Airlines (PIA) flight PK-607 scheduled for 7am was first delayed due to technical reasons and cancelled later due to bad weather.

The passengers started chanting slogans against the airline and one of the passengers set fire to his luggage.

A Civil Aviation Authority (CAA) spokesperson told Dawn the fire was put out by CAA fire fighters.


Posted by: Fred || 11/17/2018 00:00 || Comments || Link || [336087 views] Top|| File under:
Brothers allegedly murder sister, cousin in suspected honour killing in Shangla
[DAWN] Two men allegedly killed a 15-year-old girl and her 27-year-old cousin on Friday in the Laray area of Martung district in Shangla in what police suspect is a case of 'honour killing'.

The Puran Sub-Divisional Police Officer (SDPO) Zerab Gul told Dawn that the girl's brothers suspected the two were involved in a relationship and subsequently killed them in the name of 'honour'.

The SDPO said that the two were first cousins. The girl was unmarried, while the man, Said Muhammad, had four children.

Zerab Gul said that the murdered man's father, Khan Said, told police that his two nephews had shot his son dead while Said Muhammad was working in the fields.

Khan Said alleged that after killing his son, the brothers went home and killed their teenage sister, police said.

The suspects then fled the

scene of the crime

, the SDPO added.

Locals told Dawn that a jirga of elders had, one week ago, decided that the girl and man suspected of being in a relationship should marry each other.

Khan Said confirmed that a first information report had been registered in the Martung

cop shoppe

.


Posted by: Fred || 11/17/2018 00:00 || Comments || Link || [336073 views] Top|| File under:
Southeast Asia
Khmer Rouge leaders found guilty of genocide in landmark ruling
[DAWN] Two top leaders of Cambodia's Khmer Rouge regime were found guilty of genocide on Friday, in a landmark ruling almost 40 years after the fall of a brutal regime that presided over the deaths of a quarter of the population.

The Khmer Rouge's former head of state Khieu Samphan, 87, and "Brother Number 2" Nuon Chea, 92, are the two most senior living members of the ultra-Maoist group that seized control of Cambodia from 1975-1979.

The reign of terror led by "Brother Number 1" Pol Pot left some two million Cambodians dead from overwork, starvation and mass executions but Friday's ruling was the first to acknowledge a genocide.

The defendants were previously handed life sentences in 2014 over the violent and forced evacuation of Phnom Penh in April 1975.

But Friday's judgement at the Extraordinary Chambers in the Courts of Cambodia (ECCC) also found Nuon Chea guilty of genocide against the ethnic Vietnamese and Cham

Moslem

minority group, among a litany of other crimes.

"The chamber finds that Nuon Chea exercised ultimate decision-making power with Pol Pot and... therefore finds Nuon Chea is responsible as a superior for all the crimes," presiding judge Nil Nonn said.

"This includes the crime of genocide by killing members of Cham ethnic and religious group." Khieu Samphan was also found guilty of genocide against ethnic Vietnamese, though not against the Cham, he added.

Both parties were sentenced to "life in prison", merging the two sentences into a single term, Nil Nonn said. Hundreds of people, including dozens of Cham

Moslem

s and Buddhist monks, were bussed into the tribunal, located in the outskirts of Phnom Penh to attend the hearing.


Posted by: Fred || 11/17/2018 00:00 || Comments || Link || [336079 views] Top|| File under: Commies
Sri Lanka
Chilli, punches thrown as Sri Lanka parliament brawls for second day
[DAWN] Sri Lanka's parliamentary speaker had to be escorted into the chamber ringed by police on Friday as violence broke out for a second day, with lawmakers throwing chilli powder and furniture in the melee between rival factions in the island's constitutional crisis.

The Indian Ocean nation has been paralysed since October 26 when President Maithripala Sirisena sacked Ranil Wickremesinghe as premier and replaced him with former strongman Mahinda Rajapakse.

Speaker Karu Jayasuriya was blocked from taking his chair for almost an hour by a group of legislators and was only able to take his place after he entered the assembly ringed by unarmed officers and parliamentary staff.

They then tried to shield Jayasuriya as supporters of Mahinda Rajapakse, who lost a vote of no confidence as prime minister on Wednesday, pelted him with books and stationery.

MPs broke furniture and attacked officers and some Rajapakse loyalists were also seen throwing chilli powder at rival legislators and police.

Gamini Jayawickrema Perera, a legislator from ousted prime minister Ranil Wickremesinghe's party, said chili mixed water was thrown at his face and he later required treatment in the parliament's medical centre.

On Thursday punches were thrown in parliament, deepening international concern with the German ambassador to the island nation saying it was "unbecoming of a democracy".

Day-to-day administration in Sri Lanka remains paralysed as the crisis drags on.

Parliament reconvened on Wednesday and lawmakers approved a motion of no-confidence in what they called Rajapakse's "purported" cabinet, also passing motions declaring Sirisena's moves illegal.


Posted by: Fred || 11/17/2018 00:00 || Comments || Link || [336062 views] Top|| File under:
MPs pass no-trust motion against Rajapakse
[DAWN] Sri Lanka's political crisis escalated on Friday with the sacked prime minister demanding his job back shortly after passing another no-confidence motion against his controversial successor amid unprecedented rioting in parliament.

The Indian Ocean nation has been paralysed since October 26 when President Maithripala Sirisena sacked Ranil Wickremesinghe as premier and replaced him with former strongman Mahinda Rajapakse.

With a second no-trust vote against Rajapakse on Friday despite raucous scenes that involved his supporters throwing chilli powder at their opponents, Wickremesinghe demanded the restoration of status quo prior to October 26.

"Let the status quo come back," he told Colombo-based foreign correspondents at his Temple Trees residence where he remained holed up after refusing to accept his sacking three weeks ago. "The country needs stability. That is the main issue."

He said he was also ready to work with Sirisena despite their bitter personality clash that triggered the unprecedented constitutional crisis last month. There was no immediate comment from Sirisena.

On Friday speaker Karu Jaya­suriya was blocked from taking his chair for almost an hour by a group of

politician

s backing Rajapakse. Finally, Jayasuriya entered the red-carpeted chamber protected by dozens of unarmed officers and parliamentary staff.

Rioting MPs took away the ornate ceremonial chair, but staff carried in an ordinary office chair as a replacement.

However,


women are made to be loved, not understood...


rioters grabbed that chair too, breaking it into pieces that were then used as projectiles to attack rivals and police.


Posted by: Fred || 11/17/2018 00:00 || Comments || Link || [336062 views] Top|| File under:
Home Front: Culture Wars
Channing Dungey, ABC executive who canceled Roseanne, is stepping down
[Entertainment Weekly] Channing Dungey, the ABC Entertainment president who made the bold decision to yank Roseanne after its star made a racist tweet, has resigned her post.

Dungey will be replaced by Karey Burke, the current head of programming at Freeform, ABC';s sister cable network.

[Independent Sentinel] "It was a bold and idiotic decision.

The Conners, the replacement for Roseanne has dropped double digits and two stars ‐ John Goodman and Laurie Metcalf ‐ have allegedly been asked to take big pay cuts. Revenues for advertising are also sinking.

As for Dungey, Entertainment says: It was Dungey who announced the cancellation of Roseanne after Roseanne Barr posted a racist tweet about Obama adviser Valerie Jarrett. "Roseanne's Twitter statement is abhorrent, repugnant and inconsistent with our values, and we have decided to cancel her show," she said at the time.

They claim she was widely praised for her decision. She was also widely condemned and by the people who actually watched the show.

Does anyone actually believe Roseanne is a racist? She didn't even know Valerie Jarrett was black ‐ many don't. Jarrett is half-white and looks more middle eastern than black. The network could have put a letter in Roseanne's file and kept her on. Instead, they decided to cater to the leftist mob on social media and Valerie Jarrett.

Roseanne apologized over and over but all the mob would do is trash her. She had to be destroyed.

John Goodman said Roseanne was 'missed'; Roseanne and the ABC brass regretted their decision. It's likely true. Their decision was worse than anything she said."
Posted by: Frank G || 11/17/2018 18:34 || Comments || Link || [336069 views] Top|| File under:
CBP commissioner nearly clobbered with rock at border

[10News] The U.S Customs and Border Protection Commissioner, Kevin McAleenan, was nearly clobbered with a large rock Friday night.

According to CBP, McAleenan was taking a tour of the border defenses added to the wall along Friendship Park. He went to speak with people through the wall when someone threw a large rock from the other side and barely missed the commissioner.

President Trump said earlier this month, that any rock and stone throwing would be considered firearms.

CBP did not say what happened after the rock missed the commissioner, but said McAleenan took the rock with him.
Posted by: Frank G || 11/17/2018 08:23 || Comments || Link || [336078 views] Top|| File under:
Kentucky bars state contractors from involvement in Israel boycotts
[IsraelTimes] Governor Matt Bevin


...a Republican, of course...

signs executive order at ceremony attended by Israeli ambassador, calls BDS anti-Semitic and 'repugnant'.

Bevin's office says 25 other states have enacted laws or executive orders to ban the use of state resources to support the BDS movement.

Kentucky exported nearly $85 million worth of goods and services to Israel last year, the order said.
Posted by: trailing wife || 11/17/2018 00:00 || Comments || Link || [336081 views] Top|| File under:
Who's in the News
34
[untagged]
5
Houthis
4
Govt of Saudi Arabia
4
Commies
3
Moslem Colonists
3
Taliban
3
Islamic State
2
Hezbollah
2
Govt of Pakistan
2
Hamas
1
Govt of Qatar (MB)
1
Govt of Iran
1
Narcos
1
Palestinian Authority
1
Arab Spring
1
Tehreek-i-Labbaik Pakistan
1
TTP
Bookmark
E-Mail Me
The Classics
The O Club
Rantburg Store
The Bloids
The Never-ending Story
Thugburg
Gulf War I
The Way We Were
Bio
Merry-Go-Blog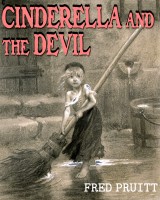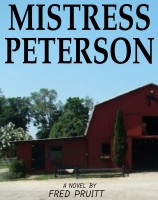 On Sale now!


A multi-volume chronology and reference guide set detailing three years of the Mexican Drug War between 2010 and 2012.

Rantburg.com and borderlandbeat.com correspondent and author Chris Covert presents his first non-fiction work detailing the drug and gang related violence in Mexico.

Chris gives us Mexican press dispatches of drug and gang war violence over three years, presented in a multi volume set intended to chronicle the death, violence and mayhem which has dominated Mexico for six years.
Click here for more information


Meet the Mods
In no particular order...


Steve White
Seafarious
tu3031
badanov
sherry
ryuge
GolfBravoUSMC
Bright Pebbles
trailing wife
Gloria
Fred
Besoeker
Glenmore
Frank G
3dc
Skidmark



Better than the average link...



Rantburg was assembled from recycled algorithms in the United States of America. No trees were destroyed in the production of this weblog. We did hurt some, though. Sorry.
35.175.107.142

Help keep the Burg running! Paypal: