-Signs, Portents, and the Weather-
Pope Francis: 'There Is No Hell'
[CNS] In another interview with his longtime atheist friend, Eugenio Scalfari, Pope Francis claims that Hell does not exist and that condemned souls just "disappear." This is a denial of the 2,000-year-old teaching of the Catholic Church about the reality of Hell and the eternal existence of the soul.

The interview between Scalfari and the Pope was published March 28, 2018 in La Repubblica. The relevant section on Hell was translated by the highly respected web log, Rorate Caeli.

The interview is headlined, "The Pope: It is an honor to be called revolutionary." (Il Papa: "È un onore essere chiamato rivoluzionario.")

Scalfari says to the Pope, "Your Holiness, in our previous meeting you told me that our species will disappear in a certain moment and that God, still out of his creative force, will create new species. You have never spoken to me about the souls who died in sin and will go to hell to suffer it for eternity. You have however spoken to me of good souls, admitted to the contemplation of God. But what about bad souls? Where are they punished?"

Pope Francis says, "They are not punished, those who repent obtain the forgiveness of God and enter the rank of souls who contemplate him, but those who do not repent and cannot therefore be forgiven disappear. There is no hell, there is the disappearance of sinful souls."
Posted by: DarthVader || 03/29/2018 15:05 || Comments || Link || E-Mail|| [6479 views] Top|| File under:
-Land of the Free
Minneapolis FBI agent charged with leaking info to news outlet
[THEHILL] The Department of Justice (DOJ) has filed charges against an FBI agent for allegedly leaking secret documents to a

news hound

, the Minneapolis Star-Tribune reported Wednesday.

The DOJ alleges that Terry Albury, a Minneapolis-based agent, shared a document on FBI informants with an unnamed

news hound

for a national media organization. In addition, Albury allegedly leaked a document "relating to threats posed by certain individuals from a particular Middle Eastern country."

The Star-Tribune reported that the charges don't name the

news hound

or news outlet involved. However,


a poor excuse is better than no excuse at all...


Albury allegedly shared the information between February 2016 and Jan. 31, 2017.


...in other words, the last year of President Obama's tenure. Why d'you suppose he chose that timing, dear Reader?

The news outlet The Intercept published a piece on Jan. 31, 2017, titled "The FBI's Secret Rules," based on a trove of secret FBI documents.

An attorney for Albury and an FBI spokesperson did not respond to the Star-Tribune's requests for comment.

The Trump administration has taken a harsh stance toward leakers. Attorney General Jeff Sessions announced in August a governmentwide crackdown on leakers, which included a review of the DOJ's policies on subpoenas for media outlets that publish sensitive information.



Sessions said at the time that the DOJ, FBI and government intelligence agencies would direct more resources into the investigations of government leaks and would prioritize prosecuting those who pass sensitive information along to the press or foreign officials.




Posted by: Fred || 03/29/2018 00:00 || Comments || Link || E-Mail|| [6477 views] Top|| File under:
Afghanistan
15 suspects arrested by Kabul police on charges of murder, other crimes
[Khaama (Afghanistan)] Police forces in Kabul have tossed in the slammer
Don't shoot, coppers! I'm comin' out!
at least fifteen suspects in connection to murder cases and other criminal incidents from various parts of the city.

The Criminal Investigation Department officials said the suspects were rounded during the operations over a period of one week.

The officials further added that one suspect was arrested for carrying illegal weapon in 13th police district of the city while two others were arrested on similar charges from the 17th police district of the city.

According to the officials, another suspect was arrested on charges of murdering an individual in Tahia Maskan area of the city while another suspect was arrested from the 8th police district of the city for stealing the registration plates of the vehicles.

Another suspect identified as Faiz Agha was also arrested on charges of killing an individual in the 17th police district of the city while two others were arrested from the same area on charges of armed robbery.

The CID officials also added that another suspect was arrested for hurling a hand grenade on a civilian house in the 13th police district of the city that left one person

maimed

.

The other suspects were arrested on charges of robberies mainly involving vehicles and motorycle in the 17th police district and Paghman district, the officials said.


Posted by: Fred || 03/29/2018 00:00 || Comments || Link || E-Mail|| [6461 views] Top|| File under:
Africa Subsaharan
This Woman Just Became The First Person To Go To Prison For Racism In South Africa
[BuzzFeed] The woman, the first to be sentenced under South African laws criminalizing racist language, called two police officers "kaffirs," a highly offensive term for black South Africans.

NAIROBI ‐ For the first time in South African history, a court on Wednesday sentenced a white woman to prison for making racist comments, a judgment that has given some hope that charges of racism will be treated more seriously.

Vicki Momberg was sentenced to up to three years in prison for an incident that took place in Johannesburg in February 2016, when she was filmed making derogatory comments toward the black police officers who had responded to her call of a reported robbery. She was convicted last November of four counts of "crimen injuria," or the use of racially offensive language.

In the viral video, Momberg can be heard talking to someone on the phone about the police officers dispatched to the scene. She referred to them as "kaffirs," an offensive and derogatory term for black South Africans that was used during apartheid, and which lawmakers have in recent years tried to criminalize along with other forms of hate speech.
Posted by: Besoeker || 03/29/2018 00:00 || Comments || Link || E-Mail|| [6467 views] Top|| File under:
Arabia
Saudi cleric al-Ghamdi: Abaya is not mandatory as per Islam's teachings
[ENGLISH.ALARABIYA.NET] Sheikh Ahmed al-Ghamdi, former head of the Committee for the Promotion of Virtue and Prevention of Vice in Mecca, said that the statement of Saudi Crown Prince Mohammed bin Salman
...
Crown Prince of Soddy Arabia


...a kingdom taking up the bulk of the Arabian peninsula. Its primary economic activity involves exporting oil and soaking Islamic rubes on the annual hajj pilgrimage. The country supports a large number of princes in whatcha might call princely splendor. When the oil runs out the rest of the world is going to kick sand in the Soddy national face...


as of 2016....
regarding the "abaya" not being obligatory (all black cloak or dress), is consistent with the teachings of Islam.

He pointed out that the black color is not the only one permitted by Islamic law, but it happened due to the exploitation of certain fatwas by "Al Sahwa" group, and the promotion of the concept of the head cover and black color, as the main dress code (hijab) for Saudi women.

Al-Ghamdi said in an interview with Al Arabiya: "The cloak is meant for maintaining a modest look and it does not have to be black. If a woman wears clothes that serve the same purpose for her to be able to perform her duties whether to work or study, that's fine.

He added: "There is nothing wrong with the dress she wears, if it is not a black cloak, these attires may be different, yet do the necessary covering, without the need for any other dress on top.

Not based on the teachings of Islam
He explained that the color of the abaya and its design is not based on the teachings of Islam, but the main purpose is decency and concealment, "nothing is wrong with the color of the garment or its type."

He also noted that the black abaya dates back to the end of the Ottoman era, but in some hadiths and narrations it was mentioned that "the wives of the Prophet used to wear colors such as pale yellow and rose."

In other stories, he said: "There were some exaggerations obliging women to wear black, they refer to what Umm Salamah said that the women of Ansar appeared like "crows" when the verses referring to women attire were revealed, so they took on the color black as per their interpretation of the women's reaction back then, but there is nothing that states women are obliged to do so. Other narratives show that the prophet's wives wore colored clothes."

Al Sahwa group enforced it
In our present day, Al Sahwa group endorsed this understanding which has become part of people's thoughts and their subconscious that it must be worn by women, and that the cloak should cover the head, be black and loose.

However,


a clean conscience makes a soft pillow...


the interpretation of the verse, " O Prophet, tell your wives and your daughters and the women of the believers to bring over themselves [part] of their outer garments," mean that women need to wear something that is not revealing whether it is abaya or any other piece of clothing without a specific distinction," he clarified.
Posted by: Fred || 03/29/2018 00:00 || Comments || Link || E-Mail|| [6465 views] Top|| File under: Govt of Saudi Arabia
Caucasus/Russia/Central Asia
Why Chinese Tourism Barely Benefits Russia's Budget
There was an obscure cute SciFi novel from 1975 with the KGB approaching the CIA for help in dealing with all the Chinese tourists who just had to visit Russia - the home of communism - and never spent a cent while loudly displaying the superiority of their Chinese products. So of course I couldn't resist this article from Russia!
The book's author: Dallas McCord "Mack" Reynolds Title: "Tomorrow might be different". The last few paragraphs of the book:
"Mr. Edwards," he said incisively, "to use an old Americanism, let's face it. The cold war is over between us. Not in an Armageddon, not in a Gotterdammerung of guided missiles and H-Bombs, but in the face of a problem common to both."
Mike and Kirichenko came to their own feet, their faces set firmly, their glasses upraised.
Mike bit out courageously, slurring only slightly, "The common enemy of all." he toasted. "Tourists! They must and shall be stopped!"
[Carnegie] Contrary to popular belief, Chinese tourism generates very little revenue for the Russian economy. The reason lies in the inner workings of the Chinese tourist economy in Russia, in which visitors are limited to package tours where most payments are made in China or through Chinese banks. The Russian authorities should recognize this problem and stop treating Chinese tourism as the new engine of economic growth.

On February 1, St. Petersburg tour operators called a press conference to discuss a popular but largely misunderstood subject: the impact of Chinese tourism on the Russian economy. They claimed that the growing wave of Chinese tourists brings virtually no revenue to Russia and harms the local tourism industry. And government officials ignore the problem, happily reporting impressive statistics on Chinese tourism to their higher-ups.

As a rule, Chinese visitors take a seven- to nine-day tour that usually includes both Moscow and St. Petersburg. They visit the Hermitage in St. Petersburg and the Kremlin in Moscow, focusing on the palaces' interior decorations rather than on the works of art and artifacts that they display. Russia's major attractions fit the Chinese worldview quite well—after all, they also have a walled palatial complex in the middle of their nation's capital.

Generally speaking, it is China's lower middle class that sets its sights on Russia. Sixty-three percent of Chinese tourists are women, and 45 percent are over fifty. Most tourists come with a group. There are very few individual travelers because that requires a visa, while group travelers can enter visa-free. Additionally, the Chinese are still afraid to visit Russia without a group leader and an interpreter, because they usually don't speak foreign languages. And Chinese websites are rife with horror stories of Chinese tourists who were deceived or robbed by Russian police officers, skinheads, or tour guides.

Most of the money that Chinese tourists leave in Russia goes to jewelry and souvenir stores. Profit margins average 200–300 percent here, but for some items—for example, fake amber—they can be 1,000 percent or more. Still, tourists rarely make such expensive purchases. They usually buy simple "amber" crafts and inexpensive golden jewelry. Often, a few copies of the same objects are bought as gifts for one's wife, mistress, relatives, or co-workers.
Posted by: 3dc || 03/29/2018 00:00 || Comments || Link || E-Mail|| [6474 views] Top|| File under: Commies
China-Japan-Koreas
China and North Korea confirm Kim Jong-un visit to Beijing
[Al Jazeera]
North Korean leader Kim Pudge Jong-un


...the overweight, pouty-looking hereditary potentate of North Korea. Pudge appears to believe in his own divinity, but has yet to produce any loaves and fishes, so his subjects remain malnourished...


has pledged to denuclearise the Korean Peninsula during his first meeting with Chinese President Xi Jinping in Beijing, according to China's state news agency.

Xinhua on Wednesday quoted Kim saying that the issue could be resolved if South Korea and the United States respond to Pyongyang's efforts "with goodwill".

"It is our consistent stand to be committed to denuclearisation on the peninsula, in accordance with the will of late President Kim Il-sung and late General Secretary Kim Jong-il," Kim said, referring to his grandfather and father, according to the statement issued by China's foreign ministry.

"The issue of denuclearisation of the Korean Peninsula can be resolved, if South Korea and the United States respond to our efforts with goodwill, create an atmosphere of peace and stability while taking progressive and synchronous measures for the realisation of peace."

Kim was also reported to have reaffirmed his willingness to meet US President Donald Trump


...New York real estate developer, described by Dems as illiterate, racist, misogynistic, and what ever other unpleasant descriptions they can think of, elected by the rest of us as 45th President of the United States...


. It was the first official mention of the planned event by North Korea.


Posted by: Fred || 03/29/2018 00:00 || Comments || Link || E-Mail|| [6460 views] Top|| File under: Commies
Trump gives positive sign on talks with Kim, good review of Xi meeting
[ENGLISH.ALARABIYA.NET] US President Donald Trump


...New York real estate developer, described by Dems as illiterate, racist, misogynistic, and what ever other unpleasant descriptions they can think of, elected by the rest of us as 45th President of the United States...


said on Wednesday that
North Korean leader Kim Pudge Jong-un


...the overweight, pouty-looking hereditary potentate of North Korea. Pudge appears to believe in his own divinity, but has yet to produce any loaves and fishes, so his subjects remain malnourished...


looked forward to meeting with him, indicating the planned landmark talks between the isolated Asian leader and Republican president will go forward.

"Received message last night from XI JINPING of China that his meeting with KIM JONG UN went very well and that KIM looks forward to his meeting with me," Trump said on Twitter. "In the meantime, and unfortunately, maximum sanctions and pressure must be maintained at all cost!"

Trump also tweeted: "Look forward to our meeting!"

After two days of speculation, China announced on Wednesday that Kim had visited Beijing and met Xi, who elicited a pledge from Kim to denuclearize the Korean Peninsula.

The trip was Kim's first known journey abroad since he assumed power in 2011 and is believed by analysts to serve as preparation for upcoming summits with South Korea and the United States.

Maximum pressure
The White House said on Tuesday that China briefed Trump on the meetings and that the denuclearization pledge was "further evidence that our campaign of maximum pressure is creating the appropriate atmosphere for dialogue with North Korea."

"For years and through many administrations, everyone said that peace and the denuclearization of the Korean Peninsula was not even a small possibility," Trump tweeted on Wednesday. "Now there is a good chance that Kim Jong-un will do what is right for his people and for humanity."

Earlier this month, Trump surprised the world by agreeing to meet Kim at a place and time to be determined. South Korea's national security chief said the first-ever meeting between US and North Korean presidents would take place in May but details of potential talks have not been made public and the White House has said they will only happen if North Korea keeps "several promises."


Posted by: Fred || 03/29/2018 00:00 || Comments || Link || E-Mail|| [6460 views] Top|| File under: Commies
Europe
Poland signs deal to buy Patriot missile defense system
[THEHILL] Poland on Wednesday signed off on a deal to buy Raytheon's latest Patriot air and missile defense system, a move to upgrade the country's air defenses that took years to negotiate.

The Polish government signed a letter of offer and acceptance with the United States for the first phase of Warsaw's Wisla program, a two-part procurement of the medium-range, integrated air and missile defense system, according to a statement from U.S. defense contractor Raytheon.

The system includes Northrop Grumman's Integrated Air and Missile Defense Battle Command System (IBCS), and Lockheed Martin's Patriot Advanced Capability-3 Missile Segment Enhancement missiles, according to separate company statements.

The deal, which will eventually include eight batteries, is expected to be worth nearly $6 billion.

The new Patriot deal is likely to stoke Russia-NATO


...the North Atlantic Treaty Organization. A cautionary tale of cost-benefit analysis....


tensions. Russian President Vladimir Putin

...President-for-Life of Russia. He gets along well with other presidents for life. He is credited with bringing political stability and re-establishing something like the rule of law, which occasionally results in somebody dropping dead from poisoning by polonium or other interesting substance. Under Putin, a new group of business magnates controlling significant swathes of Russia's economy has emerged, all of whom have close personal ties to him. The old bunch, without close personal ties to Putin, are in jail or in exile or dead from poisoning by polonium or other interesting substances...
has said Moscow views the missile defense systems in eastern Europe

...also known as Moslem Lebensraum...
as a "great danger." Putin has also threatened that Russia will be forced to enhance its own missile strike capability.

The sale has long been in the making, with Poland first intending to buy the Patriot system in 2014. A new Polish president in 2015, however, threw those plans into question as the government wanted a look at other possible systems.


Posted by: Fred || 03/29/2018 00:00 || Comments || Link || E-Mail|| [6460 views] Top|| File under:
Home Front: Politix
VA Secretary Shulkin to resign, Trump to nominate his personal physician
Actually the WH physician


Veterans Affairs Secretary David Shulkin will resign soon, President Donald Trump said on Wednesday, adding that he will nominate his personal physician, Dr. Ronny Jackson, to succeed him.

White House officials, speaking on condition of anonymity, said Shulkin had become a distraction due to a constant wave of speculation about his future. They said an undersecretary at the Department of Defense, Robert Wilkie, will be the acting secretary.

Jackson, a rear admiral of the US Navy, has been working as a presidential physician since the George W. Bush administration, and has monitored Trump's health since Trump became president.
Posted by: g(r)omgoru || 03/29/2018 02:04 || Comments || Link || E-Mail|| [6462 views] Top|| File under:
International-UN-NGOs
US: We won't pay over 25 percent of UN peacekeeping anymore
[Ynet] The United States will no longer shoulder more than a quarter of the multibillion-dollar costs of the United Nations


...boodling on the grand scale...


' peacekeeping operations, Washington's envoy said Wednesday.

"Peacekeeping is a shared responsibility," US Ambassador Nikki Haley

...Trump administration's ambassador to the UN. First woman to serve as Governor of South Carolina, and the second Indian-American governor in the country, after Bobby Jindal of Louisiana. At the age of 39, Haley was the youngest governor in the U.S., a distinction formerly held by Jindal. She is a Republican, which really grates on the Dems...
said at a Security Council debate on peacekeeping reform. "All of us have a role to play, and all of us must step up."

The US is the biggest contributor to the UN's 15 peacekeeping missions worldwide. Washington is paying about 28.5 percent of this year's $7.3 billion peacekeeping budget, though Haley said US law is supposed to cap the contribution at 25 percent.

The second-biggest contributor, China, pays a bit over 10 percent.

President Donald Trump


...New York real estate developer, described by Dems as illiterate, racist, misogynistic, and what ever other unpleasant descriptions they can think of, elected by the rest of us as 45th President of the United States...


's administration has complained before that the budget and the US share are too high and pressed to cut to this year's budget. It is $570 million below last year's, a smaller decrease than Washington wanted.

"We're only getting started," Haley said when the cut was approved in June. It followed a $400 million trim the year before.

Haley said Wednesday the US will work to make sure cuts in its portion are done "in a fair and sensible manner that protects UN peacekeeping."
Posted by: trailing wife || 03/29/2018 00:00 || Comments || Link || E-Mail|| [6464 views] Top|| File under:
Science & Technology
Facebook increases lobbying presence on Capitol Hill before Zuckerberg testimony
[Guardian] Facebook is increasing its lobbying presence in Washington DC before Mark Zuckerberg's expected testimony on Capitol Hill.

The company has listed 12 policy-related job openings based in Washington DC as it faces increased scrutiny over its privacy policies after it was reported that Cambridge Analytica had obtained data from up to 50 million Facebook users.

The revelation sparked new concern about the amount of information that the company had collected from its users and with whom it was shared.

The job listings include a Washington DC-based public policy manager "to work with both the legislative branch and third-party groups as a clear line of communication, helping to advocate on behalf of the company's mission and goals" as well as a politics and government manager to "work with candidates, elected officials, and others in the US political system to use our platform and civic engagement tools to connect in meaningful and innovative ways".
Posted by: Besoeker || 03/29/2018 02:40 || Comments || Link || E-Mail|| [6473 views] Top|| File under:
GainsWave sound wave therapy may help ED sufferers
[NYP] Move aside, Viagra ‐ there's a new treatment for erectile dysfunction, and it's, well, shocking.

The procedure, called GainsWave, zaps tens of thousands of sound waves through a man's penis to improve blood flow and enable erections. Scary as it sounds, urologists and sexual-health proponents are getting excited about it.

"People in the community who deal with erectile dysfunction often use the word 'promising' when they talk about this therapy," says Dr. Michael Reitano, the physician-in-residence for men's health startup Roman, the creators of the erection-tracking app Morning Glory.

The therapy is available in a handful of practices in New York City and several more nationwide. Its proponents say the sound wave pulses cause new blood vessels and nerve tissue to grow within the penis, enabling better blood flow and possibly improving tissue sensitivity.
Posted by: Besoeker || 03/29/2018 02:24 || Comments || Link || E-Mail|| [6462 views] Top|| File under:
Home Front: Culture Wars
Are You Ready For Male NFL Cheerleaders?
Roger Goodell does seem determined to ruin viewership numbers, doesn't he?


[USA TODAY] - For the first time, an NFL team will have men as part of its official spirit squad.

Quinton Peron and Napoleon Jinnies, named to the Los Angeles Rams squad this week, will be the first ones to perform the same routine as the female dancers. The Baltimore Ravens and Indianapolis Colts have men who perform stunts with female cheerleaders, but don't dance.

Peron and Jinnies are both classically trained dancers and have been performing their entire lives.

But what made them take this groundbreaking step?

"I thought, 'Why not me? Why can't I do this?' " Peron said in an interview Wednesday on ABC-TV's Good Morning America.


Check out the guy on the right - my gaydar meter's pegging!
Posted by: Raj || 03/29/2018 10:14 || Comments || Link || E-Mail|| [6481 views] Top|| File under:
NFL owners finalize $90M social-justice deal without resolving anthem protests
[Wash Times] NFL team owners have unanimously given their final approval to an unprecedented $90 million social justice initiative but have made no decisions about how to handle players who refuse to stand for the national anthem.

Instead, owners are expected to continue the discussion about whether to change the game-day policy, which does not require players to stand, at the spring league meeting in May, according to a post on NFL.com citing the NFL Network's Ian Rapoport.

"The NFL is committing $90 million to a new social justice initiative that supports efforts and programs to combat social inequality," the NFL post said Monday. "In a memo sent to all 32 teams in early December, the league said it plans to work closely with players, teams and other groups in the new and expanded community improvement program."

In addition, the NFL Foundation "contributed $3 million in initial funding for the program," the statement said.

The decision to avoid an anthem vote at the March 25-28 annual league meeting in Orlando came with the owners split on how to handle the divisive two-year-old sideline protests, which have been blamed in large part for the NFL's 9.7 percent ratings decline in the 2017 regular season.
Posted by: Besoeker || 03/29/2018 03:44 || Comments || Link || E-Mail|| [6461 views] Top|| File under:
Government
Trump Gives Many Liberians a Year to Quit US
[AnNahar] US President Donald Trump


...New York real estate developer, described by Dems as illiterate, racist, misogynistic, and what ever other unpleasant descriptions they can think of, elected by the rest of us as 45th President of the United States...


decided Tuesday to end the protected status of thousands of Liberian migrants colonists to the United States and gave them a year to leave the country.

It's the latest of similar moves, after more than 250,000 Salvadorans, Haitians and Nicaraguans lost their protected status under an administration which has made cracking down on illegal immigration a priority.

In 1991, when the West African country was in the grip of civil war, some Liberians living in the US were given "temporary protected status" to allow them to remain in safety.

Then in 1999 approximately 10,000 of them were made eligible for "deferred enforced departure," or DED, by then-president Bill Clinton

...former Democratic president of the U.S. Bill was the second U.S. president to be impeached, the first to deny that oral sex was sex, the first to have difficulty with the definition of is...
, allowing them to continue to build new lives.

Presidents George W. Bush and Barack Obama
My friends, we live in the greatest nation in the history of the world. I hope you'll join with me as we try to change it...
have periodically renewed the DED status, but Trump has now decided to allow it to expire, deeming Liberia safe for returnees.

Trump has taken a tough stance on immigration in general and, in reported private conversations, an even tougher stance on Africans from what he has reportedly deemed "shithole countries."

The latest grace period expires on March 31, but Trump said in a letter to the Department of Homeland Security that he would accord the Liberians a 12-month "wind-down" period to prepare their departure.

"Through consultation with appropriate executive departments and agencies and my advisors, I have been informed that conditions in Liberia have improved," Trump wrote.

"Liberia is no longer experiencing armed conflict and has made significant progress in restoring stability and democratic governance," he argued.

Trump admitted that the 2014 outbreak of the Ebola virus in West Africa had brought "tragic loss of life and economic damage" to Liberia, one of the world's poorest countries after years of civil war.

But he declared himself satisfied with Liberia's progress in tackling the disease.

It is not clear how many of the original 10,000 DED recipients may have died, moved on voluntarily or been granted another form of legal US residency -- but the rest face an uncertain future.

Opponents of Trump's move warned it would uproot many who had made new and productive lives for themselves in the United States.

Minnesota Senator Amy Klobuchar, a Democrat, noted on Twitter that, thanks to the previous presidents' DED extensions, the Liberians had been living in the United States legally since 1992.

"Many work in Minnesota hospitals and nursing homes," she wrote. "I won't give up this fight. We have a year."
Posted by: trailing wife || 03/29/2018 00:00 || Comments || Link || E-Mail|| [6460 views] Top|| File under:
Home Front: Culture Wars
Hofstra activists want to remove Thomas Jefferson statue
[FOXNEWS] Student activists at Hofstra University are demanding the removal of a statue of Thomas Jefferson from campus. Ja'Loni Owens, a Hofstra student and Black Lives Matter activist, started a change.org petition that warns it will discuss "slavery, rape, eugenics, anti-black racism" and claims the Founding Father's statue belongs in a museum with proper context, "not displayed on a college campus, especially not in front of a hub of student life."
Posted by: Fred || 03/29/2018 00:00 || Comments || Link || E-Mail|| [6461 views] Top|| File under:
Netflix Names Ambassador Susan Rice to Board of Directors
[HollywoodReporter]

Glad I don't have Netflix. Don't worry, I'm sure your viewing habits will be confidential. Mwuhhaha!


In fact, Rice's former boss may be joining her at Netflix, as the New York Times first reported earlier this month the 56-year-old was in talks for a deal that would pay him and his wife, former first lady Michelle Obama, for Netflix-only "exclusive content" that would be available to subscribers of the digital streaming service.

Netflix has about 118 million subscribers globally. It was not immediately clear how many shows or episodes would be ordered or how much the Obamas would be paid.

The streaming service recently tried a talk show featuring anti-Trump comedian Chelsea Handler called "Chelsea" that lasted two seasons before getting canceled.


I had been considering NetFlix. Not now.
Posted by: charger || 03/29/2018 00:00 || Comments || Link || E-Mail|| [6460 views] Top|| File under:
Who's in the News
31
[untagged]
8
Islamic State
4
Hamas
3
Sublime Porte
3
Commies
3
al-Shabaab (AQ)
2
Taliban
2
Govt of Syria
2
Houthis
2
Narcos
2
Palestinian Authority
1
Ahrar al-Sham (Salafists)
1
Jaish al-Islam (MB)
1
Moslem Colonists
1
Muslim Brotherhood
1
Govt of Saudi Arabia
1
Govt of Pakistan
1
al-Qaeda in North Africa
1
Govt of Iraq
Bookmark
E-Mail Me
The Classics
The O Club
Rantburg Store
The Bloids
The Never-ending Story
Thugburg
Gulf War I
The Way We Were
Bio
Merry-Go-Blog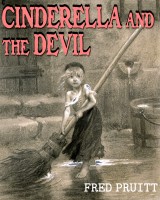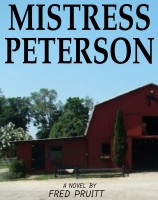 On Sale now!


A multi-volume chronology and reference guide set detailing three years of the Mexican Drug War between 2010 and 2012.

Rantburg.com and borderlandbeat.com correspondent and author Chris Covert presents his first non-fiction work detailing the drug and gang related violence in Mexico.

Chris gives us Mexican press dispatches of drug and gang war violence over three years, presented in a multi volume set intended to chronicle the death, violence and mayhem which has dominated Mexico for six years.
Click here for more information


Meet the Mods
In no particular order...


Steve White
Seafarious
Pappy
lotp
Scooter McGruder
john frum
tu3031
badanov
sherry
ryuge
GolfBravoUSMC
Bright Pebbles
trailing wife
Gloria
Fred
Besoeker
Glenmore
Frank G
3dc
Skidmark
Alaska Paul



Better than the average link...



Rantburg was assembled from recycled algorithms in the United States of America. No trees were destroyed in the production of this weblog. We did hurt some, though. Sorry.
3.236.51.151

Help keep the Burg running! Paypal: