Africa Subsaharan
Zimbabwe's Mugabe says tired of ruling
[Daily Nation (Kenya)] Zim-bob-wean President Bob Muggsy Mugabe


Octogenarian President-for-Life of Zim-bob-we who turned the former Breadbasket of Africa into the African Basket Case...


reportedly told a former minister in his government that he wants to retire but fears his party would disintegrate, an independent weekly said Sunday.

"From what we discussed, Mugabe said he is tired and wants to retire but he cannot do so now because ZANU-PF would die," Enos Nkala, a former minister of defence in Mugabe's late-1980s government, told The Standard newspaper after meeting with the 88-year-old president Friday.

"He cannot leave when the party is in such a state. What is holding him now is managing and containing ZANU-PF to prevent it from disintegrating," Nkala added.

Mugabe's spokesperson was not immediately available to comment on Nkala's statements.

Nkala, who has been a staunch critic of Mugabe in recent years, met with him privately for an hour in Bulawayo, 430 kilometres (270 miles) southwest of the capital Harare, The Standard said.

Nkala warned that Mugabe's succession remains a delicate issue that if not handled carefully might result in "chaos or civil war".

"It's easy for people to say Mugabe must go, Mugabe must go, but most don't know that he is the glue that has been holding this country together," he said.

Mugabe, who has ruled the southern African country since independence in 1980, has already been endorsed by his party to stand as a candidate in elections expected after the end of a power-sharing government formed in 2009 in the wake of disputed elections.

Posted by: Fred || 05/21/2012 00:00 || Comments || Link || E-Mail|| [6463 views] Top|| File under:
In DR Congo, fighting rages on between mutineers, military
[Iran Press TV] Fighting continues between the Armed Forces of the Democratic Republic of Congo (FARDC) and a group of mutineers in the province of Nord-Kivu in the east of the country.

"We're on the ground. We've been confronting the FARDC since this morning three kilometers from Bunagana...where we were yesterday," Vianney Kazarana, a

front man

for the rebels' March 23 Movement, told AFP by telephone on Sunday.

"The FARDC are using combat tanks. We're resisting. We're at the front, we're facing the enemy," he said.

Earlier in the month, the mutineers, who are former members of rebel group the National Congress for the Defense of the People (CNDP), established a separate group, the March 23 Movement.

More than 10,000 people have fled to neighboring Rwanda and Uganda over the past few days.

Led by General Jean Bosco Ntaganda, hundreds of former members of the CNDP rebelled against Kinshasa last month in protest over mistreatment in the FARDC.

The CNDP was a rebel militia group that split from the FARDC. In 2009, a peace treaty was signed by the rebels and the Congolese government, which integrated the CNDP into the FARDC.

Posted by: Fred || 05/21/2012 00:00 || Comments || Link || E-Mail|| [6460 views] Top|| File under:
Caribbean-Latin America
Mexican Political Notebook: May 21st

For a map, click here.

By Chris Covert
Rantburg.com

While the Mexican political week was relatively quiet, a new event was revealed which could potentially cost the Partido Revolucionario Institucional (PRI) its commanding position atop the polls ahead of the July 1st national elections.

Two Mexican army commanders, one retired and one active duty were detained and then subsequently ordered into 40 days preventative detention after alleged links of organized crime were discovered by the Mexican Procuradura General de la Republica (PGR), or attorney general last week.

General Tomas Angeles Dauahare and General Brigadier Roberto Dawe Gonzalez were both detained by order of Subprocuraduría de Investigación Especializada en Delincuencia Organizada (SIEDO), an anti-organized crime unit of the PGR last Wednesday and then subsequently ordered in to preventative detention. The preventative detention order is a virtual guarantee by the PGR that the two military commanders will be convicted.

General Thomas Dauahare Angeles was an aide to former Secretaria de Defensa Nacional (SEDENA) Enrique Cervantes Aguirre during the term of president Ernesto Zedillo Ponce de Leon, and at one time had been considered for the top army job before current SEDENA chief General Guillermo Galvan Galvan was appointed SEDENA by president Felipe Calderon.

For the PRI, General Thomas Dauahare Angeles's arrest was most problematic, as he was in a slate of legislative candidates for the PRI.

The detentions and revelations forced PRI candidate Enrique Pena Nieto to cancel a public event in Campeche state, while he and his advisors huddled to determine their next step.

Partido Accion Nacional (PAN) candidate Josefina Vazquez Mota wasted no time in her response as she said, as she has numerous times when PAN finally figured out just how much trouble they were in in the polls, that a Vazquez Mota presidency would never make pacts with organized crime.

That deft twist of the blade by Senora Vazquez Mota is a clear reference to an unfortunate statement made by a former governor of Nuevo Leon state, Socrates Cuauhtemoc Rizzo Garcia last year. In a talk with university students, Rizzo Garcia told them PRI state governors made deals with organized crime to allot territory for control and shipment of illegal drugs in exchange for a reduction of organized crime violence.

Disgraced PRI president Humberto Moreira Valdes spent several days putting out numerous political fires from that statement, but it was ultimately too late. Subtle references to Rizzo Garcia's remarks have been made by PAN politicians since then, at least three times this author has seen in Mexican press since the campaign for president began.

The detention of General Thomas Dauahare Angeles is an especially poignant element to the story since he was involved in investigating the late General Mario Arturo Acosta Chaparro, who had been convicted and then later exonerated of the same charges General Dauahare Angeles now faces. General Acosta Chaparro was shot to death last month in Mexico City.

PRI has to be careful. Under Mexican electoral law, none of the opposition candidates can speak of the nexus between organized crime and General Dauahare Angeles and the PRI unless the candidate himself brings it up.

The next Mexican Presidential debate is set for the first week in June, and the question and countercharges relating to PRI's past are bound to come up. At this point, it is far from certain that even were the PRI to deal openly with this new potential disaster, it might not be enough to knock PRI out of its comfortable 15 point lead in nearly every nationwide poll.

Speaking of electoral disasters, Senora Vazquez Mota received the good news late in the week that a lawsuit filed in early April challenging her candidacy as president was dismissed by the Instituto Federal Electoral (IFE). Under Mexican federal election law Mexican deputies must obtain permission to leave their posts to run for another office. The requirement is understandable but because Senora Vazquez Mota was a plurinomonal deputy, which means she was at large and not a geographical representative, her departure would not have imposed an undue hardship on her constituents.

The second bit of news is the presumptive return of Vazquez Mota's campaign manager Roberto Gil Zuarth, who had been away from the public since the debates two weeks ago. Gil Zuarth surfaced at a campaign event in Cuautla, Morelos last Saturday. It had been rumored that Gil Zuarth was to be replaced, since the Vazquez Mota campaign appeared to have all signs of an imploding campaign.

Closing out the week was an "Anti-Pena Nieto" protest march in Mexico City Saturday led by the radical leftist Sindicato Mexicano de Electricistas (SME) or electricians unions. The protest only gathered 22,500 participants, and was intended to show negative support for Pena Nieto and the PRI.

But Pena Nieto would have none of it. Leading in every major poll by 15 points, he hammered on the themes of unity and his own staying above the fray.

That message resonates in the polls, but PRI is taking no chances.

Last week it was reported that several high school students in Guerrero state were induced to attend a PRI rally dressed as PRI party members in exchange for a soda and a photo op with Pena Nieto.

Mexican old timers would probably tell you that is a strong sign that PRI is returning to power, and no one is better at co-optation than PRI.

Chris Covert writes Mexican Drug War and national political news for Rantburg.com
Posted by: badanov || 05/21/2012 00:00 || Comments || Link || E-Mail|| [6461 views] Top|| File under:
Home Front: Politix
53,000 Dead Voters Found in Florida
I have learned that Florida election officials are set to announce that the secretary of state has discovered and purged up to 53,000 dead voters from the voter rolls in Florida.


It's a good start. But only for this one state.


How could 53,000 dead voters have sat on the polls for so long? Simple. Because Florida hadn't been using the best available data revealing which voters have died.


Next question: How come any state would avoid switching over to the best available data for so long?


Florida is now using the nationwide Social Security Death Index for determining which voters should be purged because they have died.

Here is the bad news. Most states aren't using the same database that Florida is. In fact, I have heard reports that some election officials won't even remove voters even when they are presented with a death certificate.
Get a rope their pink slips ready.
That means that voter rolls across the nation still are filled with dead voters, even if Florida is leading the way in detecting and removing them.

But surely people aren't voting in the names of dead voters, the voter fraud deniers argue. Wrong.

Consider the case of Lafayette Keaton. Keaton not only voted for a dead person in Oregon, he voted for his dead son. Making Keaton's fraud easier was Oregon's vote by mail scheme, which has opened up gaping holes in the integrity of elections. The incident in Oregon just scratches the surface of the problem. Massachusetts and Mississippi are but two other examples of the dead rising on election day.


Or when 5:00 rolls around and it's time to go home from your government job.


Florida should be applauded for taking the problem seriously, even if Eric Holder's Justice Department and many state election officials don't.


That's going to make the unions have to work that much harder to play games with the locations of their hidden and pre-loaded voting machines.
Posted by: gorb || 05/21/2012 03:01 || Comments || Link || E-Mail|| [6493 views] Top|| File under:
India-Pakistan
Commission proposes jail terms for jirga-imposed marriages
[Dawn]
Taking a serious note of the practice of giving women and little girls in marriage as 'Badal-e-Sulha' (exchange of womenfolk to settle disputes) through the jirga system, the Law and Justice Commission of Pakistain (LJCP) recommended on Saturday stern punishments to discourage the custom.

A meeting of the LJCP, presided over by Chief Justice Iftikhar Muhammad Chaudhry at the Supreme Court building, suggested amendments to relevant laws to award rigorous punishment to those who abet, instigate, demand or receive a female in marriage as Badal-e-Sulha. The punishment can be extended to 14 years, but must not be less than 10 years, along with a fine.

The Supreme Court is already seized with identical petitions filed by the National Commission on the Status of Women (NCSW) and Samar Minallah, an anthropologist, requesting it to declare the jirga system inhuman and against fundamental rights.

Speaking on the occasion, the chief justice said the existing procedural laws were decades-old and, therefore, unable to keep pace with emerging realities and needed reforms.

"Rapid technological developments and socio-political changes in the region have confronted our judicial system with new challenges and increased the need for modernisation and simplification of laws to ensure inexpensive and speedy justice as enshrined in the Constitution," he said, adding that administration of justice was the duty of the state which should be exercised through the judicial system.

Posted by: Fred || 05/21/2012 00:00 || Comments || Link || E-Mail|| [6462 views] Top|| File under: Govt of Pakistan
Israel-Palestine-Jordan
Arabs Investigate Disguised Israeli Candy
'Palestinian' forces launched a probe into the sale of candy with Hebrew-language wrappers in the Ain al-Hilweh refugee camp on Sunday, The Daily Star reported.

'Palestinian' authorities ordered a security force to confiscate hundreds of large bags of candy, which were wrapped in fake Syrian and Turkish-language packaging, under which the original Hebrew wrapper could be found.

Police are now investigating where the candy came from and how it entered the camp. The owner of the store is cooperating in the investigation, the Lebanese daily reported.

The head of security forces in the camp, Colonel Ahmad Nasr, said most of the candy was destroyed but some was kept to prove to the public that it was being sold.

"These goods, if sold in our markets, will be supporting the Israeli economy, and we are fighting Israel in all fields," Nasr said.
Posted by: tipper || 05/21/2012 11:15 || Comments || Link || E-Mail|| [6480 views] Top|| File under:
Netanyahu: Infiltrator Phenomenon Serious
Prime Minister Benjamin Netanyahu said at the opening of the weekly cabinet meeting that the phenomenon of infiltrators in Israel was "serious and threatens national security and the national identity. This problem started over seven years ago."
 
At the meeting which is being held on Ammunition Hill in Jerusalem to mark 45 years since the city's reunification during the Six Day War, he warned that "there are 60,000 infiltrators in Israel. If we don't stop their entry we can easily reach 600,000."


These are economic infiltrators, not terrorist ones. Odd that they'd choose that horrid Israel instead of one of the many enlightened Arab countries round about.
Posted by: trailing wife || 05/21/2012 00:00 || Comments || Link || E-Mail|| [6460 views] Top|| File under:
Olde Tyme Religion
Catholics Sue Obumble
The archdiocese of New York, headed by Cardinal Timothy Dolan, the archdiocese of Washington, D.C., headed by Cardinal Donald Wuerl, the University of Notre Dame, and 40 other Catholic dioceses and organizations around the country announced on Monday that they are suing the Obama administration for violating their freedom of religion, which is guaranteed by the First Amendment to the Constitution.

The dioceses and organizations, in different combinations, are filing 12 different lawsuits filed in federal courts around the country.

The Archdiocese of Washington, D.C. has established a special website--preservereligiousfreedom.org--to explain it lawsuit and present news and development concerning it.

"This lawsuit is about an unprecedented attack by the federal government on one of America's most cherished freedoms: the freedom to practice one's religion without government interference," the archdiocese says on the website. "It is not about whether people have access to certain services; it is about whether the government may force religious institutions and individuals to facilitate and fund services which violate their religious beliefs."

The suits filed by the Catholic organizations focus on the regulation that Health and Human Services Secretary Kathleen Sebelius announced last August and finalized in January that requires virtually all health-care plans in the United States to cover sterilizations and all Food and Drug Administration-approved contraceptives, including those that can cause abortions.


Posted by: Beavis || 05/21/2012 12:38 || Comments || Link || E-Mail|| [6470 views] Top|| File under:
Sri Lanka
Sri Lanka President Orders Ex-Army Chief Freed
[An Nahar] Sri Lanka's president has ordered the release of his jugged
Youse'll never take me alive coppers!... [BANG!]... Ow!... I quit!
electoral rival, ex-army chief Sarath Fonseka, bowing to U.S.-led international pressure three years after the end of the island's long ethnic war.

The 61-year-old former four-star general could leave prison on Monday following legal formalities, an official said Sunday, after President Mahinda Rajapakse marked the third anniversary of the Tamil Tigers' crushing defeat.

Fonseka was placed in durance vile
Youse'll never take me alive coppers!... [BANG!]... Ow!... I quit!
two weeks after he unsuccessfully challenged Rajapakse's re-election in January 2010.

The president signed the papers ordering Fonseka's release on Friday evening before leaving for Qatar on Saturday,

front man

Banda Jayasekera said.

"Papers will be sent to the Ministry of Justice on Monday," he said.

Fonseka's wife Anoma Fonseka said she welcomed the decision to release her husband but was unaware of the terms of the presidential pardon.

"I welcome the announcement (of the release)," she told

news hound

s outside a private hospital where prison authorities took her husband for treatment for a respiratory problem two weeks ago.

"I hope the president will keep his promise to release him unconditionally," she said, adding that she hoped there would be no legal impediment for him to engage in politics.

However,


facts are stubborn; statistics are more pliable...


official sources said the pardon only cancels out the sentence and Fonseka may not have his civic rights to participate in elections for seven years from the time he walks out of jail.

Fonseka's Democratic National Alliance (DNA) party

politician

and chief negotiator Tiran Alles said they will campaign for a complete pardon.

Posted by: Fred || 05/21/2012 00:00 || Comments || Link || E-Mail|| [6463 views] Top|| File under:
Who's in the News
32
[untagged]
5
Govt of Pakistan
4
Taliban
3
Govt of Syria
3
Arab Spring
3
al-Qaeda in Arabia
2
al-Qaeda
2
Lashkar e-Taiba
1
Hamas
1
Jamaat-e-Islami
1
Lashkar-e-Islami
1
Lashkar e-Jhangvi
1
Govt of Iraq
1
Govt of Sudan
Bookmark
E-Mail Me
The Classics
The O Club
Rantburg Store
The Bloids
The Never-ending Story
Thugburg
Gulf War I
The Way We Were
Bio
Merry-Go-Blog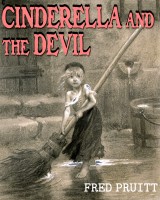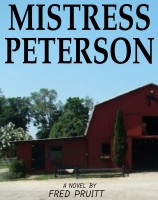 On Sale now!


A multi-volume chronology and reference guide set detailing three years of the Mexican Drug War between 2010 and 2012.

Rantburg.com and borderlandbeat.com correspondent and author Chris Covert presents his first non-fiction work detailing the drug and gang related violence in Mexico.

Chris gives us Mexican press dispatches of drug and gang war violence over three years, presented in a multi volume set intended to chronicle the death, violence and mayhem which has dominated Mexico for six years.
Click here for more information


Meet the Mods
In no particular order...


Steve White
Seafarious
Pappy
lotp
Scooter McGruder
john frum
tu3031
badanov
sherry
ryuge
GolfBravoUSMC
Bright Pebbles
trailing wife
Gloria
Fred
Besoeker
Glenmore
Frank G
3dc
Skidmark
Alaska Paul



Better than the average link...



Rantburg was assembled from recycled algorithms in the United States of America. No trees were destroyed in the production of this weblog. We did hurt some, though. Sorry.
3.231.230.177

Help keep the Burg running! Paypal: