-Short Attention Span Theater-
How many divisions does moral rectitude have?
"With Russia and China standing firmly behind Assad's regime in Syria, it appears increasingly likely that continued violence, and potentially a prolonged civil war, will be the future condition of a country where the opposition is not strong enough to overcome the core elements of the regime's security forces, and foreign parties lack the willpower or capacity to overthrow the rulers in Damascus.

As Tony Karon explains, civil war is an accurate way to describe the ongoing descent into violence in Syria. The country's ethnic composition and the regime's divide-and-rule political strategy makes the specter of civil war an effective engine of consolidation for the regime's supporters:"
Posted by: newc || 05/21/2012 11:57 || Comments || Link || E-Mail|| [326 views] Top|| File under:
Afghanistan
Afghan occupation illegal under international law: Mullah Omar
[Dawn] The head of Afghan Taliban, Mullah Mohammad Omar declared the withdrawal of French forces as a "realistic decision."

In a statement released, Omar also said the decision is as a reflection of the French people's opinion. "The declaration of the new president of

La Belle France

, Francois Hollande


...the Socialist president of La Belle France...


, that all its troops will be removed from Afghanistan at the end of this year is a decision based on realities and a reflection of the opinion of its nation," he said.

"Terrorism and ground realities had nothing in common. No Afghan had a hand in military operations in other countries and neither are there any proofs hence the occupation of Afghanistan by America is neither sound legally or logically," said Mullah Omar
... a minor Pashtun commander in the war against the Soviets who made good as leader of the Taliban. As ruler of Afghanistan, he took the title Leader of the Faithful. The imposition of Pashtunkhwa on the nation institutionalized ignorance and brutality already notable for its own fair share of ignorance and brutality...
Referring about a TV survey in US, Omar said that 69 per cent Americans want evacuation of US forces from Afghanistan. He also warned NATO


...the North Atlantic Treaty Organization. A cautionary tale of cost-benefit analysis....


against imposing any solution upon the Afghan people.

"The occupation of Afghanistan by America through the use of force is a clear violation of a sovereign state which is not justified under any international law," said the Afghan Taliban leader.

He also accused the United States of having "secret prisons inside all of their airbases in Afghanistan where they keep innocent Afghans."

Posted by: Fred || 05/21/2012 00:00 || Comments || Link || E-Mail|| [310 views] Top|| File under: Taliban
Afghan Security Ministers Blame Iran, ISI For Unrest
[Tolo News] Iran is working with Pakistain's intelligence agency to stoke violence in Afghanistan, the Ministry of Interior's Deputy Minister of Security Abdul Rahman Rahman said Sunday.

Afghanistan's Senate summoned Rahman and Deputy Head of Operations at the National Directorate of Security Mohammad Yasin Zia to answer questions on the

liquidation

of former senator and top peace envoy Arsala Rahmani, who was

rubbed out

by unknown

gunnies

last week in Kabul.

Rahman said that

Death Eater

s, with the full support of Pakistain's Inter-Services Intelligence (ISI), have launched operation 'Al-Farooq' which called for the targeting of high-ranking government officials, namely the members of Afghanistan's High Peace Council.

He claimed Iran was also involved following its pressure on the country's

politician

s to not approve the long-term agreement Afghanistan had made with the US.

"Iran is clearly interfering in Afghanistan and it tries to see violence escalate in Afghanistan in close collaboration with the ISI through supporting and equipping the Haqqani network, Lashkar-e-Taiba
...the Army of the Pure, an Ahl-e-Hadith terror organization founded by Hafiz Saeed. LeT masquerades behind the Jamaat-ud-Dawa facade within Pakistain and periodically blows things up and kills people in India. Despite the fact that it is banned, always an interesting concept in Pakistain, the organization remains an blatant tool and perhaps an arm of the ISI...
and Islamic Movement of Uzbekistan

Death Eater

s," Rahman told the Senate.

Zia said that members of the Mullah Dadullah Front

Death Eater

group members were newly-trained in both of the neighboring countries and were involved in propaganda against the Afghan government.

He said Afghan government officials had been sent phone messages threatening them to not approve the Afghan-US strategic agreement signed on May 2.

He also said that

forces of Evil

are trying to destabilize the country because of the NATO


...the North Atlantic Treaty Organization. A cautionary tale of cost-benefit analysis....


summit and Afghan-US deal.

"Both of the neighboring countries are trying to cause unrest among Afghan people by launching propaganda against the national interests of Afghanistan," Zia said.

He also accused Pakistain's ISI for being involved in the

liquidation

of Rahmani, saying that ISI had asked Rahmani several times to leave Afghanistan and live in Pakistain.

"ISI had repeatedly requested Arsala Rahmani not to work with this government and leave Afghanistan and live in Pakistain," Zia told the MPs Sunday.

This comes as the NDS said Saturday that three members of the Mullah Dadullah group were cooled for a few years
Yez got nuttin' on me, coppers! Nuttin'!
in Kabul yesterday in possession of

boom jacket

and rifles.

The Mullah Dadullah Front claimed the responsibility of Rahmani's

liquidation

, according to Pak newspaper Express-Tribune.

Posted by: Fred || 05/21/2012 00:00 || Comments || Link || E-Mail|| [311 views] Top|| File under: Govt of Pakistan
September 9 Declared National Holiday to Honour Massoud
[Tolo News]
Afghanistan's Parliament on Saturday voted to make September 9 a new national holiday to honour national hero Ahmad Shah Massoud and those who die fighting for the country.

September 9 is the anniversary of Massoud's

liquidation

in 2001.

The

politician

s said observing a national holiday in the name of those who are "martyred" for Afghanistan is in the nation's interests and could prevent tribal conflicts in the embattled country.

"September 9 should be named as the day of the martyrdom of the national hero of Afghanistan - this will benefit our national interests," Kabul MP Mohammad Younus Qanoni told TOLOnews.

Massoud was born in 1953 in the Bazarak district of Panjshir province. He became a political and military leader in Afghanistan during the Soviet occupation when he returned after a brief stin t in Pakistain to fight against the invasion. The Panjshir valley is known for having never fallen to Soviet control.

He went to Kabul after successfully driving out the Soviet's in 1989. But after several years of civil war in Kabul and other provinces, he returned to Panjshir when Kabul fell to the Taliban and formed a resistance front.

He fought the Taliban for almost five years but was eventually assassinated by two Arab

jacket wallah

s allegedly linked to Al-Qaeda in northern Takhar province on September 9 2001, just two days before the attacks on the US World Trade Center and the Pentagon.

Posted by: Fred || 05/21/2012 00:00 || Comments || Link || E-Mail|| [304 views] Top|| File under:
Africa North
Shafik Wins Among Egyptians Voting In Israel
Only a few dozen of the some 5,000 Egyptians living in Israel have the right to vote in their native country's elections. Nearly all of them cast their ballots for former prime minister Ahmed Shafik


How exciting -- an Egyptian expat community in Israel!

The elections in Egypt were held on Wednesday, but the ballot box for Egyptian citizens living in Israel was open until Thursday. The results? The overwhelming majority of Egyptians living in Israel voted for Ahmed Shafik, the last prime minister to serve under former president Hosni Mubarak


...The former President-for-Life of Egypt, dumped by popular demand in early 2011...


The Al-Yom A-Saba newspaper reported on Saturday that Shafik received 49 votes, which were tallied in the Egyptian embassy. Hamdeen Sabahi received four votes, and the rest of the candidates even fewer.


Jerry Lewis doppelgänger Amr Moussa


... who was head of the Arab League for approximately two normal lifespans, accomplishing nothing that was obvious to the casual observer ...


, one of the leading candidates for the presidency, didn't win a single vote among Egyptians in Israel.
 
Shukri Shazali, 51, head of the Egyptian community in Israel, tried to explain the results to Ynet. "Shafik is a modern person," he said. "He was the civil aviation minister in Mubarak's time and is basically a good person. As minister, he made a lot of changes. He's good at management, and Egypt needs someone to manage it properly."

However,


those who apply themselves too closely to little things often become incapable of great things...


Shazali acknowledges that Shafik's victory among voters in Israel would not be reflected in the actual election results. "He won't win because he's seen as someone from the old Mubarak regime. He's not lucky," Shazali says.
 
Shazali himself is a supporter of Sabahi, "because I want a non-religious country. I want a democratic country and a democratic government. The worst thing is to vote for Mohammed Morsy from the

Moslem Brüderbund

. In this sense, Aboul Fotouh is the least bad option; he's more advanced that Morsy."


 And now, what we've been waiting for: an explanation for the presence of non-Jewish Egyptians in Israel.

Some 5,000 Egyptians live in Israel. Most of them are here through marriage, and a small minority claims to have fled the Mubarak regime. Most of the Egyptians in Israel live in Nazareth. Despite the community's large numbers, only a small percentage actually have the right to vote in Egypt, which is reserved only for those citizens who have identity cards issued after the fall of Mubarak.
 
Shazali, who has lived in Israel for more than 10 years and is married to an Israeli woman, cannot vote, but he joined friends on the way to the Egyptian embassy in Tel Aviv. "I tried to talk with someone at the embassy to see if they could help, but I was told that nothing could be done," he said.  
 
Nevertheless, he says he is "very happy" about the elections. "I feel that finally Egypt is moving in a good direction. I -- and other Egyptians here in Israel -- suffered a lot under Mubarak and his security establishment," he recalls.
 
But Shazali is also worried -- "my fear is that the president won't be able to control the army... but I believe it will be all right in the end," he says.
Posted by: trailing wife || 05/21/2012 00:00 || Comments || Link || E-Mail|| [299 views] Top|| File under: Arab Spring
Arabia
Suicide Bombing in Yemen Bad Sign for Obama
Mammoth suicide bombing in Yemen Monday is another blow to Obama's attempt to show the Arab world democracy works.
A massive suicide bombing in Yemen Monday morning is another blow to President Barack Obama's attempt to show the Arab world that democracy works for it.

The suicide bomber, wearing a military uniform and presumably linked to Al Qaeda, killed at least 97 people, mostly soldiers, and wounded 300 others practicing for a military parade in the Yemeni capital of San'a.

President Abd-Rabbu Mansour Hadi, backed by the Obama administration, was scheduled to attend the parade on Yemen's national day on Tuesday.

The suicide bombing came 10 days after the government launched a military campaign against Al Qaeda-linked terrorists who have nearly overwhelmed southern Yemen.

Obama has pointed to Yemen's change in government as a model for Arab countries seeking to adopt democracy, but the results there, as in all of the rebellions, have raised the nearly-century old question, "Is democracy safe for the world?"

Obama told G8 leaders meeting at Camp David that Syrian President Bashar al-Assad must leave power, and pointed to Yemen as a model "to enable a Syrian-led, inclusive political transition leading to a democratic, plural political system."
Posted by: tipper || 05/21/2012 07:24 || Comments || Link || E-Mail|| [350 views] Top|| File under:
Trial Of The Al-Khalediya Cell Continues
The trial of 88 terror suspects dubbed the Al-Khalediya Cell resumed at a special criminal court in Riyadh yesterday.

Charges against them included working as a security guard for the late Al-Qaeda leader the late Osama bin Laden


... who used to be alive but now he's not...


, and joining the Al-Farouq training camp run under the command of Bin Laden in Afghanistan.

Some of the defendants are accused of committing several other crimes such as attempts to assassinate three senior government officials and poison a water tank at a residential compound, in addition to planning to attack the holy city of Makkah.

At the beginning of the court sitting, the prosecutor general read out the charges against the first 10 out of the 88 defendants, who included 72 Saudis, eight Chadians, two Yemenis, in addition to an Egyptian, Paleostinian, Nigerian, Pak, Bangladeshi and a Niger national.

The court chief presented a copy of charges to each one of the defendants. After this, the judge told the defendants that each one of them has the right to appoint a lawyer to defend him, and that the Justice Ministry would appoint lawyers if he was unable to meet the financial expense for this.

To this, Defendant No. 3 replied that he would appoint a lawyer for himself while the remaining nine defendants indicated their readiness to accept the ministry's lawyers.

The prosecutor general alleged that one defendant worked as a security guard for Osama bin Laden while he was in Afghanistan. The defendant was later nabbed
You have the right to remain silent...
after returning to the Kingdom.

Another defendant was accused of storming into a Jeddah prison together with other

gunnies

in a failed bid to release some terror suspects.

The prosecutor general also claimed another defendant allegedly killed a Saudi citizen and robbed his car while fleeing following an encounter with security forces when they raided his hide-out in a residential apartment in Makkah's Khalediya district.

Another defendant was accused of giving shelter to

gunnies

from Khalediya after leasing a rest house in Bahra, located in between Jeddah and Makkah, in addition to forging passports, and extending media support to Al-Qaeda.

The charges against another defendant included poisoning a water tank at a residential compound for foreigners and planning to carry out terror attacks in Makkah, besides plotting to kill a woman after suspecting that she was an informer for the authorities. Another charge against him was setting up a training camp in Rabigh city.

One of the defendants was accused of monitoring the movement of some police officials with a motive to kill them while others allegedly hatched a plot to assassinate a senior government official. The other charges included carrying out an armed robbery to collect money for Al-Qaeda and doctoring pictures of some key government figures and placing them on websites.

Another defendant was accused of putting 52 locations, including one in Taif, under surveillance with the ulterior motive of carrying out terror attacks there. The charges against one of the defendants included accepting SR100,000 in cash from a wanted terrorist and renting out an apartment for some wanted Yemeni

gunnies

who fled the neighboring country after carrying out terror attacks.

Representatives of the Human Rights Commission and

news hound

s attended yesterday's trial proceedings.
Posted by: trailing wife || 05/21/2012 06:21 || Comments || Link || E-Mail|| [312 views] Top|| File under: al-Qaeda
Yemeni protesters in Taizz demand prosecution of Saleh
[Iran Press TV]
Yemeni protesters have held a demonstration in the southern city of Taizz to demand the prosecution of former dictator President-for-Life Ali Abdullah Saleh


... Saleh initially took power as a strongman of North Yemen in 1977, when disco was in flower, but he didn't invite Donna Summer to the inauguration and Blondie couldn't make it...


, Press TV reports.

Demonstrators

erupted into the streets

of Taizz on Sunday, blaming Saleh and his aides for the killing of anti-regime protesters during the popular uprising that began in January 2011.

Over the past weeks, Yemeni protesters have held several similar demonstrations in Taizz.

Saleh formally stepped down and handed over power to his deputy Abdrabuh Mansur Hadi on February 27. The power transfer occurred under a Saudi-backed deal brokered by the [Persian] Gulf Cooperation Council


... the Medes and the Persians are very sensitive on the subject of the Persian Gulf, which the Arabs refer to as the Arabian Gulf...


in April 2011 and signed by Saleh in the Saudi capital, Riyadh, on November 23, 2011.

The new Yemeni president, who is a UK-trained field marshal, was sworn in on February 25 following a single-candidate presidential election, which was supported by the US and Soddy Arabia


...a kingdom taking up the bulk of the Arabian peninsula. Its primary economic activity involves exporting oil and soaking Islamic rubes on the annual hajj pilgrimage. The country supports a large number of princes in whatcha might call princely splendor. When the oil runs out the rest of the world is going to kick sand in their national face...


The latest demonstration in Taizz was held a day after Yemeni military officials said two people were killed in a US

liquidation

drone attack in the central province of Bayda on Saturday.

Posted by: Fred || 05/21/2012 00:00 || Comments || Link || E-Mail|| [298 views] Top|| File under: Arab Spring
Europe
Report: Israel To Deploy 20,000 Commandos In Greek Cyprus
Israel plans to deploy 20,000 commandos in Greek Cyprus in order to protect its energy projects in the area, Anatolia news agency reported Sunday. According to the report, Prime Minister Benjamin Netanyahu and his Greek Cypriot counterpart, Demetris Christofias, met
in February in order to discuss the two countries' joint ventures.
 
Netanyahu reportedly offered to undertake all the expenses required to construct a gas plant needed to extract the natural gas found in the Mediterranean Sea and in exchange, he asked that all the 10,000 personnel that would work at the plant be brought in from Israel with their families.


Golly, you don't think this will make Turkey feel surrounded or anything, do you? Especially if he starts to wonder how many of said personnel and their spouses are IDF-trained? And then there's the horrid idea that Greece might yet have an income and be able -- somewhat -- to support itself or pay down outstanding debts...
Posted by: trailing wife || 05/21/2012 00:00 || Comments || Link || E-Mail|| [338 views] Top|| File under:
India-Pakistan
Border still shut as Nato seeks Pakistan resolution
[Dawn] There was no sign on Sunday of Pakistain opening its border crossing to NATO


...the North Atlantic Treaty Organization. It's headquartered in Belgium. That sez it all....


trucks carrying essential supplies to Afghanistan, as President
Asif Ali President Ten Percent Zardari


... sticky-fingered husband of the late Benazir Bhutto ...


prepared to meet Western leaders.

A furious Pakistain slammed shut the Torkham border gate in its northwest to NATO vehicles in November when air strikes killed 24 Pak soldiers, souring already fragile relations between allies Washington and Islamabad.

That left hundreds of containers of supplies intended for the 130,000 NATO troops in neighbouring Afghanistan stranded at a port in Bloody Karachi


...formerly the capital of Pakistain, now merely its most important port and financial center. It may be the largest city in the world, with a population of 18 million, most of whom hate each other and many of whom are armed and dangerous...


, although the Western alliance said it had other ways of making up for the shortfall.

Six months on, Pakistain on Friday allowed containers of office supplies for the US embassy in Kabul to cross into Afghanistan via Torkham, giving rise to hopes that Islamabad would imminently let NATO again use the crossing.

But officials at Torkham, a dusty and mountainous outpost through which trucks packed with mostly fuel and food for NATO used to trundle through daily, told AFP there was no link between supplies for embassies and NATO goods.

"Some 17 containers of various countries were allowed to pass in last six months and it's normal because they had diplomatic protection," said Mazhar Ali, a government official at Torkham.

An AFP

news hound

who on Sunday travelled from the northwestern

Beautiful Downtown Peshawar

city to Torkham, on the dangerous Khyber Pass, confirmed no NATO vehicles were going through, nor were there even any waiting at the pass.

"NATO supply is completely closed. We have not received any fresh order to reopen it," Ali told AFP.

"We are only allowing private vehicles and commercial trucks, we have even no intimation for the reopening of NATO supplies."

Posted by: Fred || 05/21/2012 00:00 || Comments || Link || E-Mail|| [459 views] Top|| File under: Govt of Pakistan
Pakistan blocks Twitter over Prophet cartoons
[Daily Nation (Kenya)] Pakistain blocked Twitter on Sunday, saying the website had refused to remove posts promoting a Facebook competition involving caricatures of the Prophet Mohammed.

"The website has been banned by the Ministry of Information Technology and the decision was conveyed to us," said Mohammad Younis Khan,

front man

for Pakistain Telecommunication Authority (PTA).

"There was blasphemous material on Twitter.

"Both Facebook and Twitter were involved. We negotiated with both. Facebook has agreed to remove the stuff but Twitter is not responding to us."

Twitter had been blocked but Facebook was still available, he said, adding that those responsible for the competition were "trying to hurt

Moslem

feelings".


The poor, sensitive darlings!

Twitter and Facebook were not immediately reachable for comment.

Responding to the furore around the ban, one Twitter user, @vinodvyas, wrote: "Now billions of ppl know there exists a competition to draw Prophet."

Twitter is widely used in Pakistain, including by prominent public figures such as celebrities, cricketers, cabinet ministers and members of parliament.


And now they all have a reason to disagree with the religious idiots and the government idiots who pander to them.
Posted by: Fred || 05/21/2012 00:00 || Comments || Link || E-Mail|| [295 views] Top|| File under: Govt of Pakistan
Panetta objects to baksheesh fees for containers
[Dawn] The NATO's


...the North Atlantic Treaty Organization. It's headquartered in Belgium. That sez it all....


chief urged Pakistain on Saturday to back efforts to stabilise Afghanistan as President
Asif Ali President Ten Percent Zardari


... sticky-fingered husband of the late Benazir Bhutto ...


arrived in Chicago to attend a NATO summit which aims to finalise a transition plan for the war-torn country.

Leaders from 61 countries, including the US, Pakistain and Afghanistan, are attending the May 20-21 conference in US President Barack Obama's
I inhaled. That was the point...
hometown, Chicago.

Although no bilateral meeting between

President B.O.

and President Zardari is on the card, media representatives were seen speculating about a trilateral meeting, which may include their Afghan counterpart Hamid Maybe I'll join the Taliban Karzai.
... A former Baltimore restaurateur, now 12th and current President of Afghanistan, displacing the legitimate president Rabbani in December 2004. He was installed as the dominant political figure after the removal of the Taliban regime in late 2001 in a vain attempt to put a Pashtun face on the successor state to the Taliban. After the 2004 presidential election, he was declared president regardless of what the actual vote count was. He won a second, even more dubious, five-year-term after the 2009 presidential election. His grip on reality has been slipping steadily since around 2007, probably from heavy drug use...

US Defence Secretary Leon E. Panetta, meanwhile, told L.A. Times that he planned to confront Pakistain over what he considered price gouging for transport of supplies to Afghanistan and hoped for a 'consensus' among allies over the war effort.

Mr Panetta ruled out paying Pakistain $5,000 for each truck carrying supplies across its territory for NATO troops in Afghanistan. Pak officials have demanded that amount as a condition for reopening supply routes that have been closed to the alliance since fall.

"Considering the financial challenges that we're facing, that's not likely," Mr Panetta said of the demand.

But Pak officials say that their schedule does not include a Panetta-Zardari meeting, which further strengthens the possibility of trilateral talks, although both US and Pak official say that no trilateral meeting is planned either.

"We can't solve the problems in Afghanistan without the positive engagement of Pakistain," NATO Secretary General Anders Fogh Rasmussen said at a policy forum in Chicago.

He also referred to the alleged terrorist safe havens in Pakistain's tribal areas and said NATO was looking forward to work with Pakistain to eradicate those bases.

"We have to solve these problems," he said.

Mr Rasmussen, who is scheduled to meet President Zardari on Saturday evening or early Sunday, said he would "convey a couple of clear messages" to the Pak leader. He did not elaborate the messages.
Posted by: Fred || 05/21/2012 00:00 || Comments || Link || E-Mail|| [320 views] Top|| File under: Govt of Pakistan
Iraq
Lawyers for Fugitive Iraq VP Withdraw from Case
[An Nahar] Lawyers for Iraq's

runaway

Vice President Tareq al-Hashemi, a Sunni who is accused of running a death squad, on Sunday withdrew from the case, on the grounds their appeals had been rejected.

The vice president, last known to be in Turkey, is the subject of an Interpol red notice calling for his arrest but says he fears for his life in Storied Baghdad


...located along the Tigris River, founded in the 8th century, home of the Abbasid Caliphate...


. He is being tried in absentia on charges he says are politically motivated.

"We decided to withdraw from the case as the appeals commission did not review the appeals we presented to it," Muayad al-Izzi, the head of Hashemi's defense team, told

news hound

s.

The Central Criminal Court of Iraq, which held the fourth hearing on the case on Sunday, responded by appointing two new lawyers to replace those who withdrew.

Hashemi had said in a May 17 statement on his website that he was considering withdrawing his lawyers due to "legal violations."

These included the trial not being transferred to another venue and Hashemi's lawyers not being permitted to meet with accused members of his staff or witnesses individually, the statement said.

Hashemi, one of Iraq's top Sunni Arab officials, was accused in December of running a death squad and, along with his staff and bodyguards, faces around 150 charges.

The accusations were first leveled in December after U.S. troops completed their withdrawal, during a political crisis in which his bloc boycotted cabinet and parliament, accusing Shiite Prime Minister
Nouri al-Maliki


... Prime Minister of Iraq and the secretary-general of the Islamic Dawa Party....


of monopolizing power.

After the initial charges were filed, the vice president fled to the autonomous Kurdistan region in northern Iraq, whose authorities declined to hand him over to the central government.

They then allowed him to leave on a tour of the region that has taken him to Qatar, Soddy Arabia


...a kingdom taking up the bulk of the Arabian peninsula. Its primary economic activity involves exporting oil and soaking Islamic rubes on the annual hajj pilgrimage. The country supports a large number of princes in whatcha might call princely splendor. When the oil runs out the rest of the world is going to kick sand in their national face...


and now Turkey. Ankara has said it will not extradite him to Iraq.

Posted by: Fred || 05/21/2012 00:00 || Comments || Link || E-Mail|| [317 views] Top|| File under: Govt of Iraq
Israel-Palestine-Jordan
Netanyahu: Jerusalem Will Remain United
Prime minister warns that partitioning Jerusalem could result in religious war. Speaking in Jerusalem Day state ceremony he says, 'Israel without a united Jerusalem is like a body with a weak heart'

Prime Minister Benjamin Netanyahu warned on Sunday that partitioning Jerusalem could result in a religious war.
 
Speaking at a state ceremony marking Jerusalem Day in the capital's Ammunition Hill, Netanyahu said: "If we place this quadrate of the Temple Mount in the hands of others, I doubt we will be able to avoid a religious war.

"I know what history has taught us: only under Israeli

illusory sovereignty

were peace and quiet among the faiths maintained."
 
Netanyahu further added, "Israel without Jerusalem is like a body with a weak heart. Never again will our heart be divided.
 
"A nation willing to sacrifice its heart would convince its enemies it has no desire to fight for anything. Jewish history has changed forever: the divided city has been united and will stay that way.
 
"Our generation has a great privilege of witnessing the realization of the words of the prophets. It is up to our generation to secure this change for generations to come."
 
President Shimon Peres, who also attended the ceremony, said: "The Jewish longing for Jerusalem is unparalleled." In a message of peace, he remarked: "We will always cherish and respect Jerusalem's residents and visitors of all faiths. We shall honor their holy places and their right for freedom of religion."
 
"The crowing glory (of the Six Day War) that gave it great spiritual meaning and that struck a chord with every Jew in Israel and the world was Jerusalem," he said.
 
"Jerusalem was and is the Jewish people's first city," Peres added.
 
"In its entire history, Jerusalem has never been so great, open, versatile, lively and yearning for peace as it is today."
 
The ceremony was also attended by Mayor Nir Barkat, IDF Chief of Staff Benny Gantz, Police Commissioner Yohanan Danino and bereaved families.
Posted by: trailing wife || 05/21/2012 00:00 || Comments || Link || E-Mail|| [445 views] Top|| File under:
Syria-Lebanon-Iran
Syrian Regime Moving Allawites Into Homs
Bashir al-Assad's forces are driving away Sunnis from residential districts in Homs to replace them with ethnic Allawites, according to a prominent member of the Syrian National Council (SNC).

The regime forces have combed Homs districts in recent months to track down opponents, he told Arab News yesterday.

The planned cleansing took place in several Sunni districts of the city: Karam Al-Zaitoun, Karam Al-Louz, Adwiya, Mureeja, Wajab Al-Jandali, Tadmur, Bab Al-Dareb and Zahra, the official said, adding that all Sunnis were driven away from some of these districts.

Muhammad Al-Turkawi, a leading member of the Council of Arab Tribes and a member of the SNC, said the regime has thrown out Sunnis as part of its efforts to establish an Allawite state, extending to the Syrian coast, as a last line of defense.

"The Syrian regime wants to deepen racial hatred among people in order to protect itself. At the same time opposition groups demand peaceful coexistence of all groups of people," Al-Turkawi told Arab News.

The Allawites are concentrated in mountains and villages in cities (Tartous, Latakia and Bani Yas) located along the Syrian coasts. About 65 percent of people in these cities are Sunni. Homs is one of the strongholds of Syrian revolution, which witnessed many protest marches during the past months.

According to Saleem Al-Qabbani, a member of the coordination committee in Homs, the regime's security forces were executing a programmed plan to drive out Sunnis from the city.

"People in Shumas were facing pressure to leave the district." Most Sunnis have taken refuge in Al-Waar district.
Posted by: trailing wife || 05/21/2012 06:21 || Comments || Link || E-Mail|| [327 views] Top|| File under:
Tehran Police's New Target: Pet Dogs
Worry not, dear Reader. Iran goes through this every year in late spring -- the masses must be reminded to behave as the temptations of summer approach.

Police beef up enforcement of Islamic law ahead of summer, banning women's 'immodest' attire, presence of 'impure' pets in public sphere

Posted by: trailing wife || 05/21/2012 00:00 || Comments || Link || E-Mail|| [560 views] Top|| File under:
Home Front: Culture Wars
Police attack NATO protesters in Chicago as summit opens
[Iran Press TV] Police in the Midwest US city of Chicago have attacked anti-NATO


...the North Atlantic Treaty Organization. It's headquartered in Belgium. That sez it all....


protesters as a two-day summit of the Western military alliance kicks off.

The 25th NATO summit began on Sunday while thousands of demonstrators protesting against the Western wars in Afghanistan and elsewhere marched through downtown Chicago.

Some of the protesters called for the dissolution of the 63-year-old military alliance while others carried placards and posters reading "War (equals) Debt" and "NATO, Go Home."

The summit opened with the slogan of peace and a minute of silence for all those who have been killed in NATO's military operations around the world.

Heads of NATO's 28 member states are attending the summit, which generally features more than 50 world leaders who have been invited for the event.

Police have tossed in the slammer
You have the right to remain silent...
14 anti-war activists since last week to quell the protests.

On Saturday evening, Chicago police tossed in the slammer
You have the right to remain silent...
over a dozen anti-NATO protesters after scuffles broke out between the two sides.

Anti-Wall Street demonstrators are also using the opportunity to protest against the grim economic situation and excessive corporate influence in the country.

Posted by: Fred || 05/21/2012 00:00 || Comments || Link || E-Mail|| [308 views] Top|| File under:
Who's in the News
32
[untagged]
5
Govt of Pakistan
4
Taliban
3
Govt of Syria
3
Arab Spring
3
al-Qaeda in Arabia
2
al-Qaeda
2
Lashkar e-Taiba
1
Hamas
1
Jamaat-e-Islami
1
Lashkar-e-Islami
1
Lashkar e-Jhangvi
1
Govt of Iraq
1
Govt of Sudan
Bookmark
E-Mail Me
The Classics
The O Club
Rantburg Store
The Bloids
The Never-ending Story
Thugburg
Gulf War I
The Way We Were
Bio
Merry-Go-Blog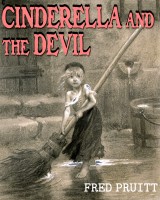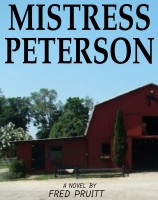 On Sale now!


A multi-volume chronology and reference guide set detailing three years of the Mexican Drug War between 2010 and 2012.

Rantburg.com and borderlandbeat.com correspondent and author Chris Covert presents his first non-fiction work detailing the drug and gang related violence in Mexico.

Chris gives us Mexican press dispatches of drug and gang war violence over three years, presented in a multi volume set intended to chronicle the death, violence and mayhem which has dominated Mexico for six years.
Click here for more information


Meet the Mods
In no particular order...


Steve White
Seafarious
Pappy
lotp
Scooter McGruder
john frum
tu3031
badanov
sherry
ryuge
GolfBravoUSMC
Bright Pebbles
trailing wife
Gloria
Fred
Besoeker
Glenmore
Frank G
3dc
Skidmark
Alaska Paul



Better than the average link...



Rantburg was assembled from recycled algorithms in the United States of America. No trees were destroyed in the production of this weblog. We did hurt some, though. Sorry.
3.238.7.202